There's no need to reinvent the wheel when it comes to increasing conversions on your website. Use these 26 Exit Intent Popup Examples to increase interest and drive more visitors to take the action you want! Whether you're selling goods, asking for an email address, or anything else, these popup examples will help get your message across in a fresh and compelling way. So don't hesitate; start using exit intent popup examples today to jumpstart ? your conversion rate!
Advantages of Using the Exit Intent Popup
Who abandoned the basket again, and how to bring down this exit tendency? Interactive exit windows are an algorithm that prevents potential customers from leaving a website page and reduces the number of abandoned carts. Exit Intent Popup reacts to the actions of visitors, recognizing in real-time their desire to leave the website – the reason is not necessary .
Why are they so powerful? In the content of the Exit Intent Popup, the key offer transforms into a short and specific message – it encourages the visitor to take further action and informs them about an enticing proposition . Its essence varies depending on the type of web platform. For example, it could be a subscription offer for news sites and online stores, a discount, or a gift.
Exit Intent Popup has the following advantages:
Next, we will take a closer look at examples of how Exit Intent Popups work, which tool will allow you to create convenient popup forms, and which types of exit-intent popups are most effective.
Exit Intent Plerdy Popup
Plerdy software will allow you to create Popup forms without involving other specialists – designers and programmers. It includes the following ready-to-use solutions:
Contact forms. These forms help you collect user names, emails, and phone numbers. This data enables you to add subscribers, send email notifications and offer return calls. You can use many templates to invite users to share various information for building a solid client base.
Promotional forms. This popup form usually redirects visitors to a brand's landing page, where they can learn more about current promotions and discounts, regular deals and upcoming events.
Videos and banners. You can add a short video to grab your customer attention. Alternatively, you can place a banner with visual effects like custom WebP or GIF animation.
Popup forms that collect various performance metrics. These tools allow you to calculate Customer Loyalty Index (CLI), Customer Satisfaction Score (CSAT), and Customer Effort Score (CES). Based on the received metrics, you can take effective optimization measures to boost these parameters.
Wheel of fortune. Even if this popup type is optional, it dramatically boosts conversion by offering gifts and special promotions.

How do you create a popup form using the Plerdy service? What popup settings are available to you? We offer a short step-by-step instruction for the Exit Intent Popup:
In the administrative part of the website, find the "Forms and Reviews" tab and select the "Create Form" function. Depending on your purpose, you can choose the shape you need. Then enter its name and click the "Create" button.
Next, using the constructor on the left side of the screen, add the required form elements and combine them. On the right side, you will see how the Exit Intent Popup is displayed on different devices. You can also change the parameters of the picture.
After creation, go to the "Display Rules" tab in the same window. It is where you choose under what circumstances to show the form. You can customize the display parameters after clicking the button (e.g., exit, device, traffic category, etc.). The location of the Popup form on the page is also configured here.
The next step is the third tab, "Settings," in the same field. Enable, archive, show close button or not are the main functions. In the "List of IPs to show" line, select specific addresses if you need to limit the number of impressions. For example, this is required for testing. A button at the end of the list will help you set up a data transfer to Google Analytics.
In the "List of Forms / Banners" tab, you will see the entire list of templates, forms, and banners you have created, their status, number of impressions, leads/clicks, etc.
The following columns are reports. You can structure data by device type, period, etc. After clicking the "Apply" button, you get a graphical display of statistics and the data in a table. Reports cover the following categories: Lead List, Reviews & NPS, Impression Statistics, Traffic Sources, and Countries.
The last item is "Receiving reports." It is where you set up notifications of new leads to be sent to your email.
Setting up an Exit-Intent Popup is easy. If necessary, technical support can answer your questions about how to use the service.
How Exit-Intent Popups Can Help Avoid Cart Abandonment
According to statistics, 70-96% of visitors do not return to the site after leaving. An Exit Intent Popup helps to bring back 10-15% of potential customers. Popup forms are especially effective when it comes to abandoned carts. Let's take a look at four of the most effective methods to bring customers back to their shopping cart:
Make a tempting offer – for example, a discount, free shipping, or a special price on an item. The first option works great if a person is intimidated by the total amount of the order. You can offer free shipping if the customer meets a certain number of goods or the overall amount. Sometimes this brings customers back and allows you to increase the total cost of the order. Who doesn't love free shipping?
Request contact details from your visitors. In this case, you can continue the dialogue even if the client leaves the website. Alternatively, please send an email offer to save their cart or a discount for an upcoming purchase.
Use behavioral science to your advantage. A feeling of scarcity, a countdown timer for a purchase discount, a progress bar – all this stimulates the psyche and emotions of people and encourages them to take action.
Take advantage of the social factor. Customers trust what others have already chosen and appreciated, so display customer reviews of the product or service.
An important thing to add to any of these points – use a bright and original design on the Exit Intent Popup that will catch the user's eye. Read about the above methods in more detail below. By applying these strategies, you will reduce cart abandonment and increase conversions.
How Does Exit Intent Work?

How does the algorithm mark the visitor's actions as an exit-intent? These are some factors:
Mouse cursor movement – it moves to the close tab icon.
Scrolls the page to the end.
Time spent on the page without actions.
Visitor activity.
Activity history.
Exit Intent Popup allows you to increase your sales by up to 30%. How is this effect achieved? The advantage of popup forms is that they do not interfere with the person viewing something on the page – they appear before the moment of exit. If a customer decides to leave the website without making a conversion, a tempting offer will bring them back to the point of buying. If they choose to look for a more profitable purchase – a reasonable offer will immediately make your site the only correct decision.
List of The 26 Exit Intent Popup Examples to Increase Conversions
Here are 26 illustrative examples of how to create Popup forms.
Push a demo
If you are selling a service, invite a potential buyer to try it for free. The offer to use what the person was looking for without paying is quite tempting.
Send a segment of a specific newsletter

Depending on the user's viewing history, create a personal offer for them by offering to send an article, product, or service description by mail. At the same time, your proposal should respond to the requests or needs of the visitor.
Give away a free guide for exit intent popup
It is an excellent method for selling books, manuals, and software. Surprise your visitors by free "goodies" in the form of articles or instructions with a specific direction. Highlight your offer with a stylish design. For example, Tim Ferriss, a self-help guru and author of The 4-Hour Workweek, offers leaving visitors access to a free article titled, 5 Morning Rituals That Help You Win the Day.
Shape your traffic
Find content or a website page that resonates with the topic that customers are viewing. It is advisable to select pages with a higher probability of conversion. It will improve your SEO metrics, page traffic, and final conversion rate.
Give away a free course for exit intent popup
Offer your visitors a free course that they can get by entering their email and phone number. Gain new leads through the use of an additional engagement factor.
Use your visitor's name
Personalization is a significant factor in psychological impact. The visitor should feel that they are valued as an individual and as a potential customer. If this is a registered user – use their name when engaging with them in the popup window.For example, use the exit-intent popup form at the beginning of the funnel as an opportunity to find out their name.
Add a progress bar

It is an excellent trick for those who hate leaving things unfinished. And, as practice shows, there are many of them. This technique uses the so-called Zeigarnik Effect. People with this syndrome develop a feeling of incompleteness when they see the status of a pending order. Add a popup window with an indicator of the degree of completion for the transaction, and this effect will do its job.
Provide a reminder
In the Exit Intent Popup, write a reminder that the transaction is not completed and offer to save the cart. At this stage, you can find out the user's email and send a reminder there while saving the data on the site.
Suggest popular products
Use numbers in popups to demonstrate the need and value of your products. For example, use an exit-intent popup window to give the leading indicators for popular products – the number of purchases, views, and positive reviews.
Offer a quiz for exit intent popup
First, online quizzes introduce you to your users. Second, they increase the rate of stay on the site. The quizzes can also appear in the form of popups. Typically, such tests focus on the personality of the visitor. After all, who doesn't love taking identification tests?
Offer to chat

The majority of users have questions. So why not answer them? Add an exit-intent popup form to offer visitors 24/7 live chat or the opportunity to chat at a specific appointed time. For a return response at other times, you can ask the user to leave their phone number or email address.
Give a Yes/No choice
Selection buttons will increase traffic. People tend to answer multiple-choice questions. In this case, the accept button should be brighter, and the opt-out button should be less eye-catching.
Use animations for exit intent popup
Movement as a call to action is another effective psychological technique. Add some humor to your animation. Such a popup is sure to grab the attention of users.
Give visitors a chance to win

Give your visitors something tangible for signing up. It could be a T-shirt, pen, hairbrush, notebook, bag, or anything that reflects your niche theme. It will ensure that they will remember you and come back again.
Talk to your customers
Exit-intent popups give endless opportunities for creativity. Use these forms to offer all types of interaction with your customers, from live chats and video calls to real-time support sessions. This approach makes your sales process more customized and boosts consumer satisfaction.
Provide a custom offer
The customers may change their exit-intent when they receive a special offer. Here you need to come up with something personalized, for example, a free eBook or a generous discount on some other service. The popup window should deliver only a hint about this personalized proposal to encourage the visitor to return and learn more.
Address concerns
Use exit popups only at appropriate times – for example, when they need help or have concerns about some product and are going to leave the site because of lack of this information. It is crucial not to interrupt your visitors with the abundance of popups when they simply navigate the pages – that may only strengthen their desire to leave the site. You can often replace a popup with a less intrusive banner.
Offer free shipping AND a discount
It isn't easy to impress customers with discounts today. But you can make a high-converting offer via a popup that customers will find difficult to resist. Offer a limited-time combo of free shipping and a discount for particular products. This tempting proposal will not be missed!
Ask a question for exit intent popup
It is always the right time to survey your visitors' needs. Use a popup form to find out why they leave your site without making a purchase. This approach will enable you to identify the exit-intent reasons and successfully fix them.
Overcome objections
Each visitor goes through a mental battle before completing an online purchase. Typical objections vary between the temptation to find a cheaper option, faster delivery and so on. Popups can easily ruin this roadblock by grabbing their attention and persuading them your offer has undeniable benefits.
Provide social proof
Social proof is not a new marketing tool, but it remains efficient if you correctly shape and deliver it. For example, a stylish popup with a review from a happy customer has more effect than a dedicated page with testimonials. Show your customers at their exit-intent that others have chosen you.
Get blog subscribers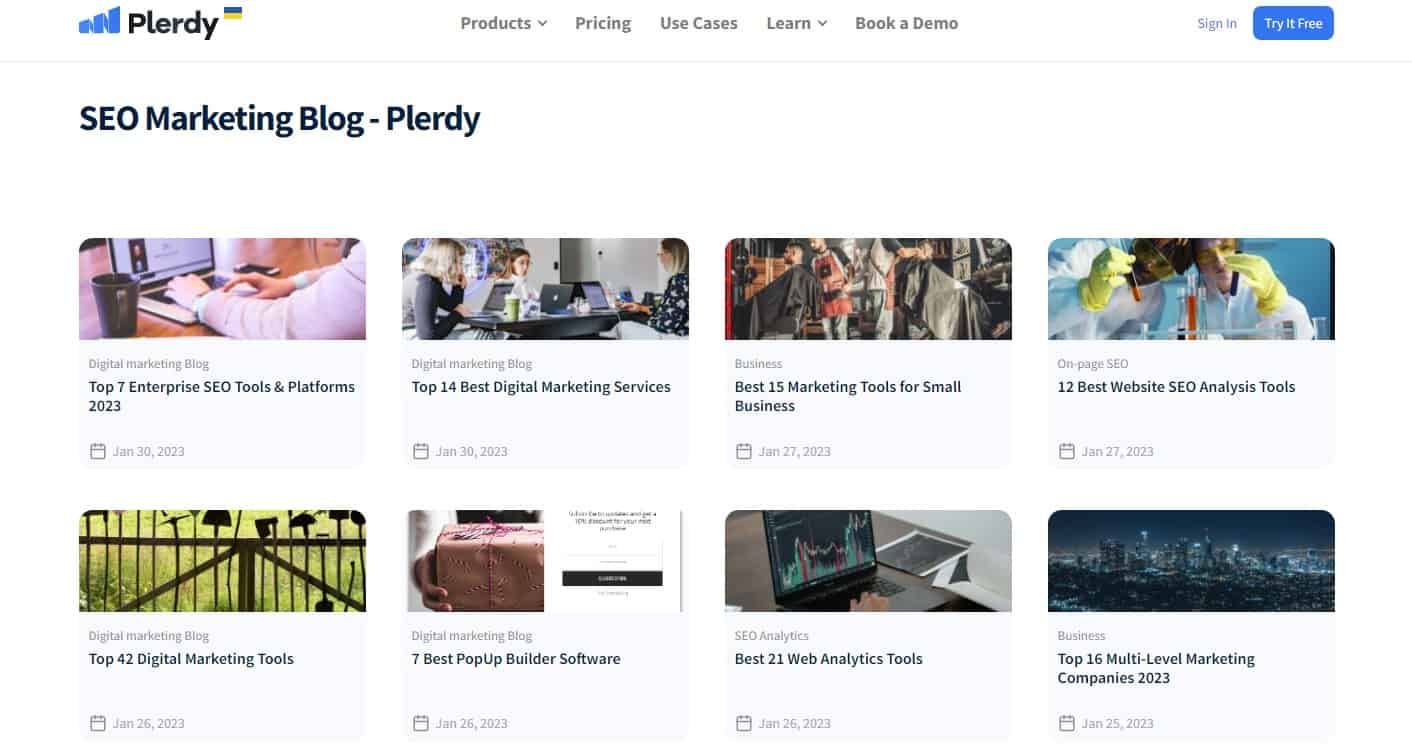 If you wish to attract more regular users to your site, you must offer them interesting content to encourage them to return. Use a popup window to invite your customers to follow you on social media networks or subscribe to your blog. The more your clients know about you, the higher the conversion.
Capture a lead
An exit-intent popup can do a brilliant job and turn a visitor who wants to leave the site into a lead. If it comes with some incentive, part of the viewers will not resist clicking it. What can you offer? Any goodie will be fine, for example, a discount, VIP access, free delivery, etc.
Offer customer service
It is not rare that a visitor leaves the site after coming across some technical issue. And a popup screen with a support offer may change their exit-intent plan. Ask the visitor to share what exactly forces him to leave and offer to fix the problem.
Reduce abandoned cart
Even if your visitor has added some goods to the cart but is about to make an exit-intent decision, you can still encourage him to check out with a well-optimized popup offer. What proposal will work in this case? You may offer a time-limited discount, a coupon for the next purchase, free delivery option.
Final Thought about Exit Intent Popup
Identify the most influential factors for your customers and select the appropriate Exit-Intent Popup form. It should emphasize the main points using unique fonts, colors, and images. Your successful efforts will surely pay off and increase your sales by up to 30%. Thanks for reading!