Long-tail keywords are words or phrases that are more specific and longer. They directly indicate what the user is looking for. For example, it may be something like "plumber in Los Angeles." When someone types such a request, it means this person is ready to convert. That's why SEO experts pay so much attention to targeting long-tail keywords.
Besides, according to Ahrefs, 95% of all queries in the US have fewer than ten searches per month. Hence, it's worth using long keywords to match the needs of these consumers and make them purchase from you.
Learn more about keywords analysis and what tools to use here.
Why is it important to use long-tail keywords?
Even though short keywords seem attractive, they won't generate many leads. People who type two or three general words don't know what they are looking for and only browse the web.
On the other hand, long-tail keywords precisely state the intent. They may contain the full name and model of the product, location, types of services, etc. If your offer meets the expectations of the user typing the long phrase, the chances they will become your customer are very high.
Summing up, you should use long-tail keywords for the following reasons:
Precise targeting. You can reach a specific audience interested in your product.
Variety of topics. Since long-tail searches dominate Google and other engines, you have more topics for blog posts to consider. It also benefits the quality of your publications as you can offer something fresh every time and avoid repeating yourself.
Less competition. Due to many long-tail keywords available, the competition is weaker. This benefit is particularly significant to companies that only start promoting their brand.
How to find long-tail keywords?
The algorithm for finding long-tail keywords will vary depending on your tool. This article refers to Ahrefs as one of the most popular solutions. Yet, the steps and tips described here are universal, so you can follow them regardless of the software you leverage.
Know your audience and unique selling proposition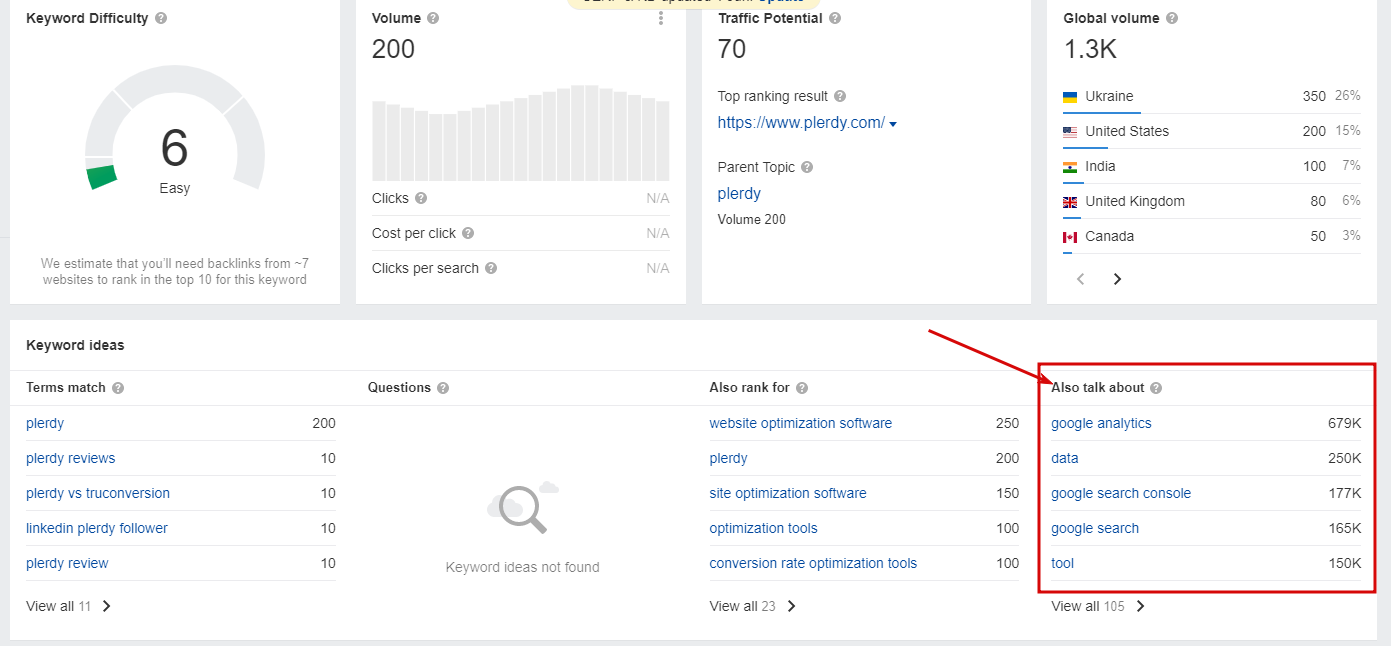 Before starting keyword research, you need to complete some preparatory work. Be sure to formulate who you want to reach, what makes your product unique, and what these people are likely to search for. Write down these ideas and keep them at hand at the initial stages of the research. These findings will help you develop topics for your blog posts that may attract users' attention.
If you have a large marketing team, SEO specialists should closely cooperate with marketers to develop a single content strategy.
Narrow down the topic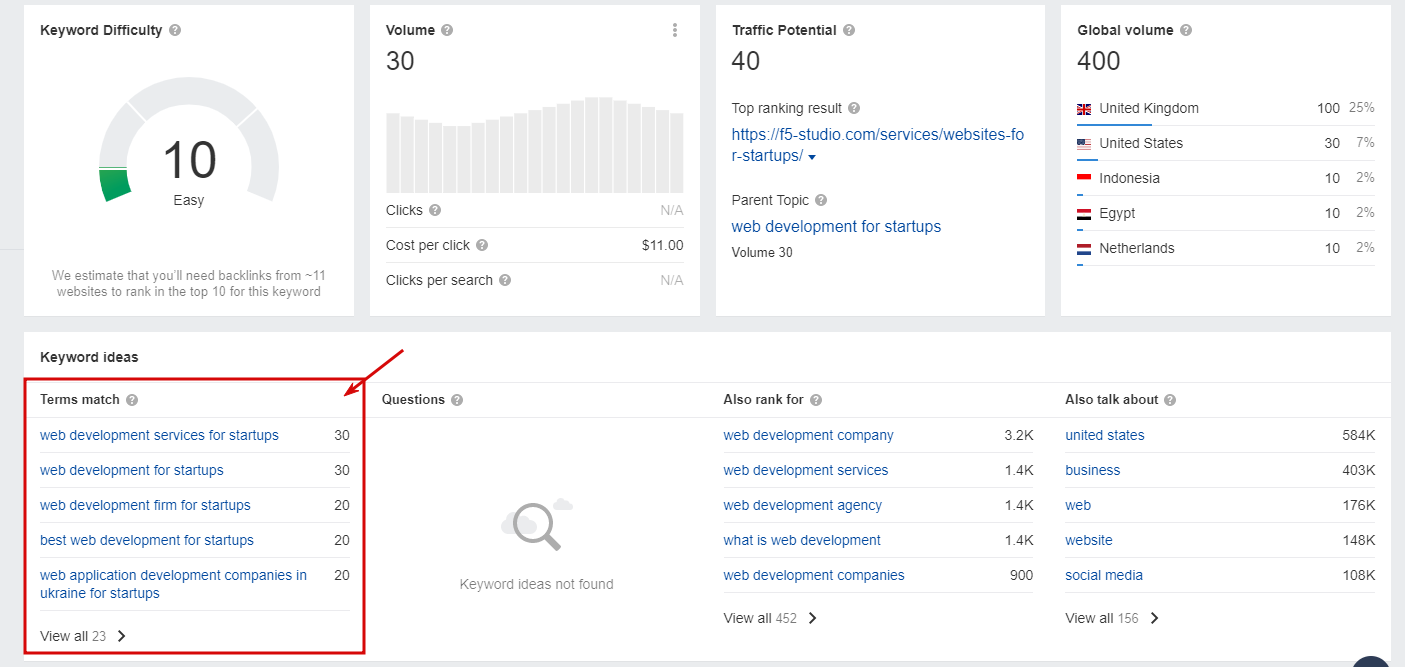 Long-tail keywords demand precision. Hence, you need to understand what you're going to write about. For example, if you offer website development services and your target audience is startups, the topic "web development for startups" may be just for you.
Pick the tool you like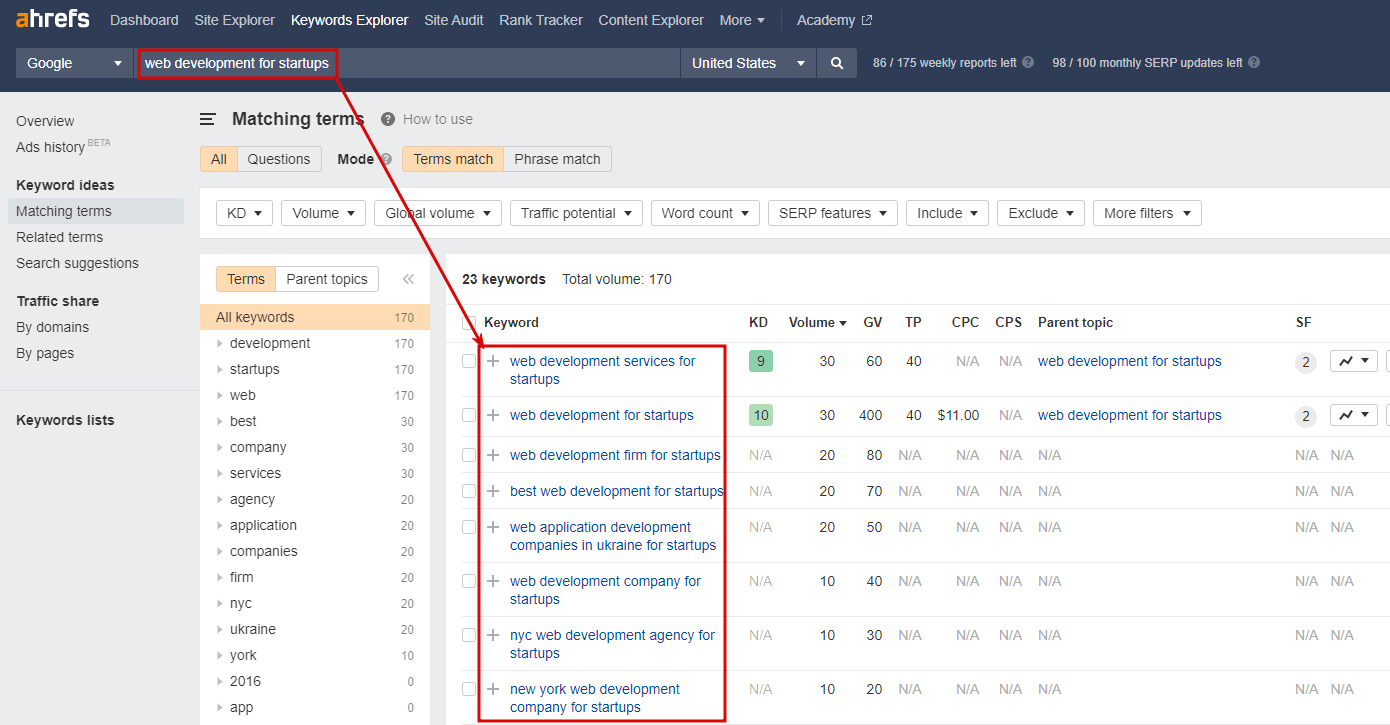 We'll talk about the best tools for keyword analysis in more detail below, but here are some tips:
Don't obsess with Google Autosuggest. Some SEO specialists advise to source long-tail keywords by entering the main word followed by different letters in Google. This way, you can see popular long-tail queries, but the competition is too high, and they are not always relevant to your brand. Besides, searching through Autosuggest is tedious.
Consider Ahrefs' Keywords Explorer instead. Use Keywords Explorer or any quality alternatives that don't require much manual work and generate suitable long-tail keyword options. You only need to type a word representing your niche and segment the offered keywords with various filters.
Look at your competitors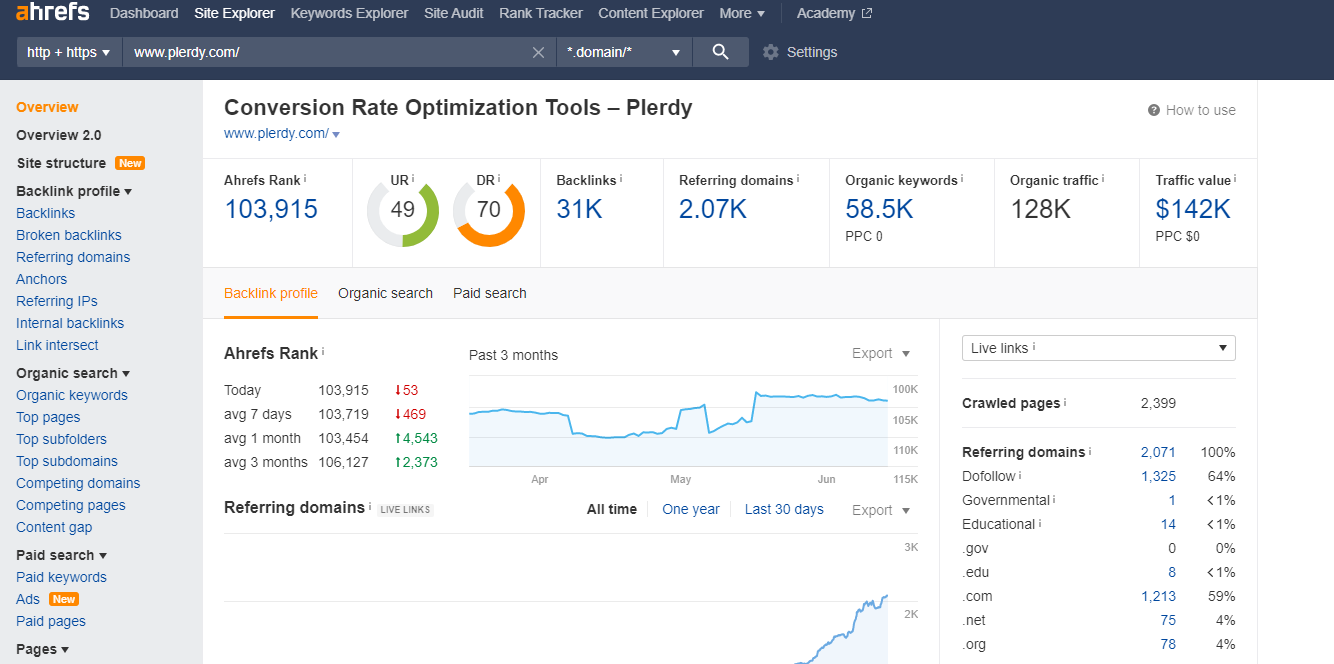 Use the Site Explorer feature to enter the URL of your competitors and see what they rank for. After analyzing 5-10 competitor websites, you should see what keywords produce positive results and find some blank spaces.
See what people ask about on Reddit, Quora, and forums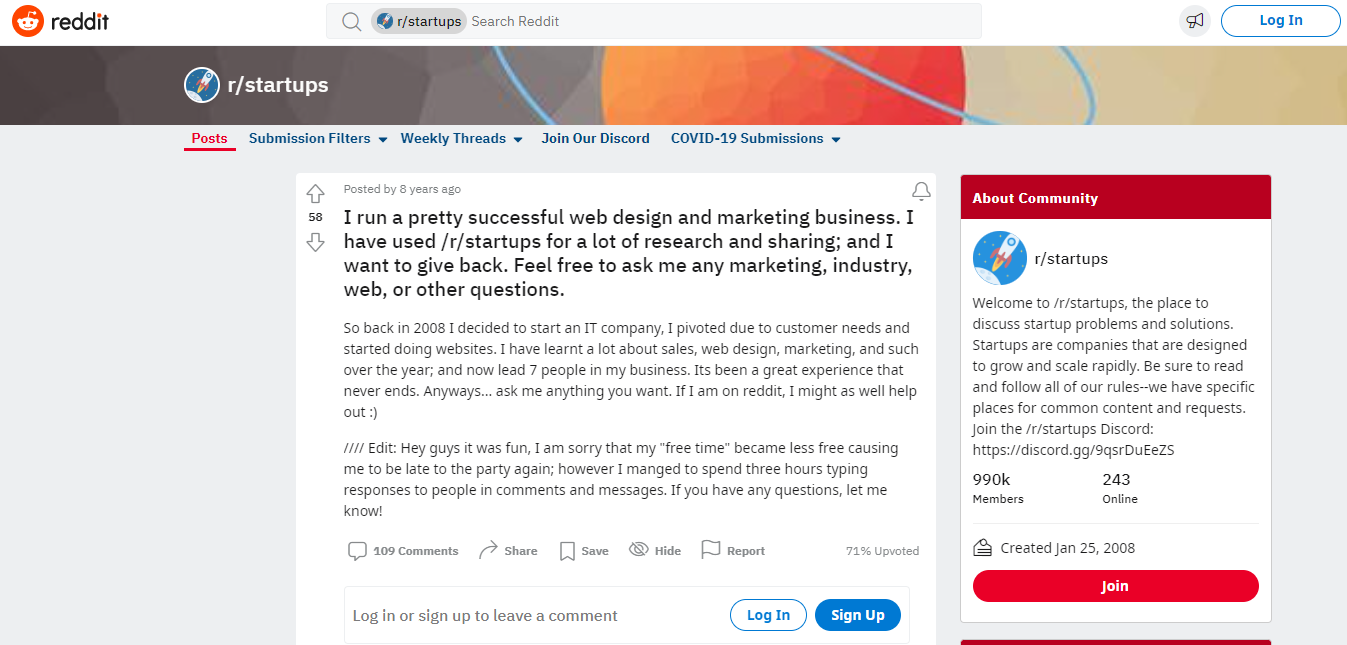 Questions are a common category of long-tail keywords. Hence, you can get ideas on forums and websites that people visit to find answers. Once you come across relevant questions, use them to run keyword analysis, and consider including them in your articles.
Best 5 tools to search long-tail keywords
Here are the services you can use for research. These apps are particularly convenient if you need long-tail keywords.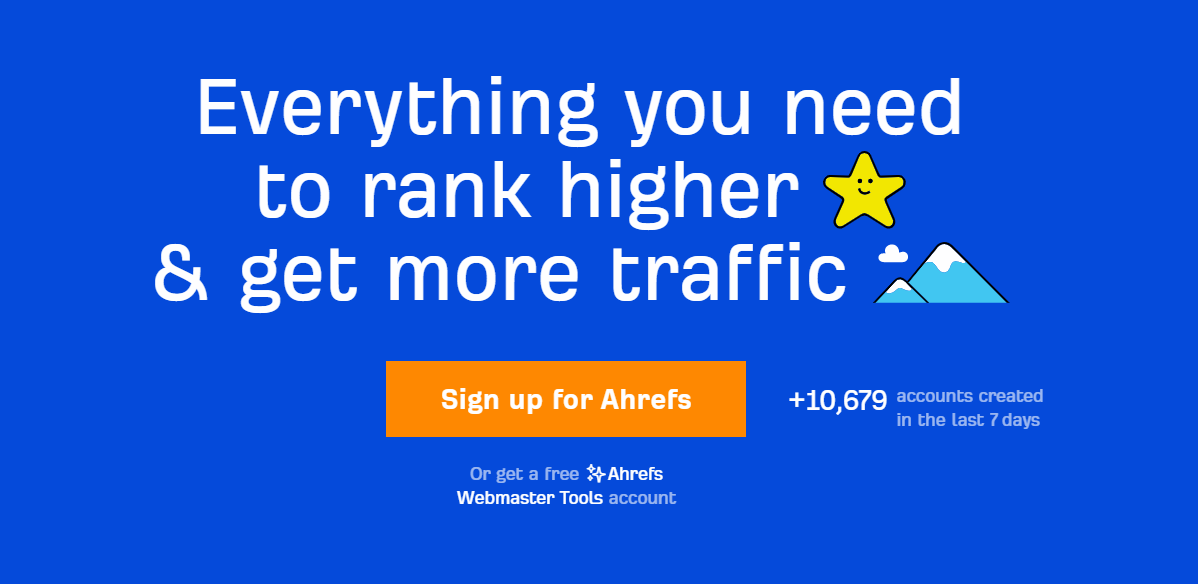 Ahrefs is a web tool for professional SEO analysis. Its features are suitable both for small companies that only enter the market and large enterprises. The subscription plans vary from 99 to 999 USD/month.
You have a dashboard where you can track the achievements of your website and existing keywords. There is also a search bar for keyword and competitor analysis. Here, you enter a word that is the most relevant to your topic to see all the related options. Since Ahrefs has advanced filtering and segmentation, you can select the length, difficulty, and other characteristics.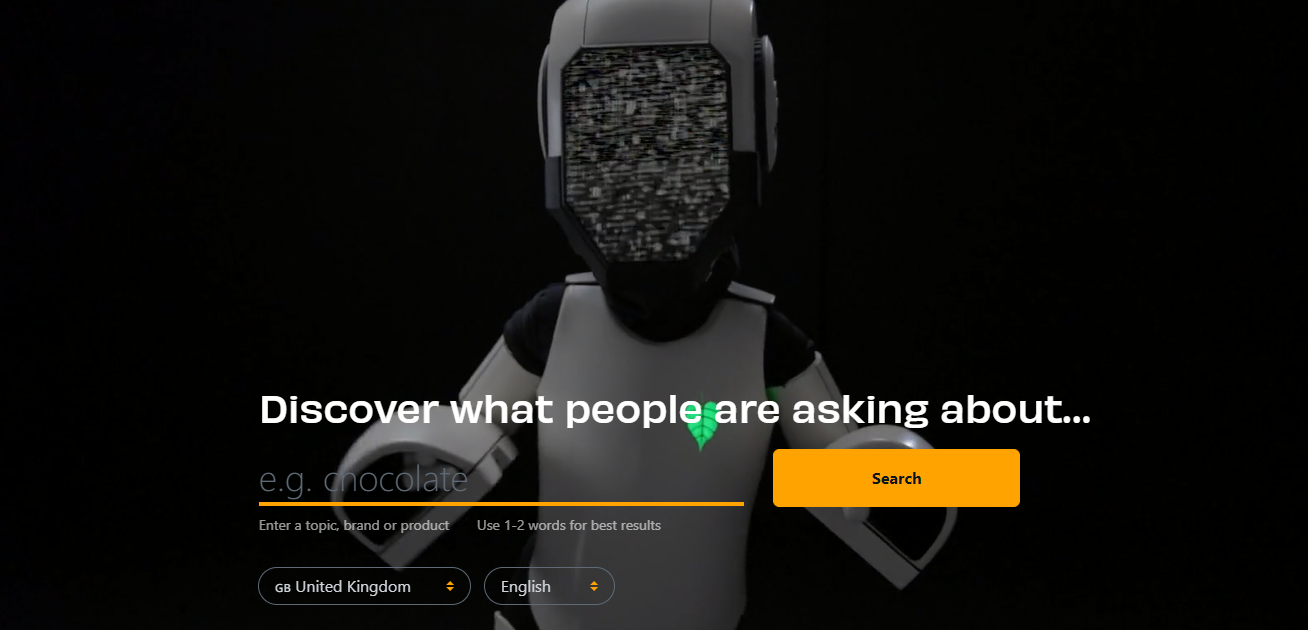 The CTA posted on the homepage describes the purpose of AnswerThePublic. Here you can learn what people are asking about online. This tool may be a good solution for companies that want to enrich their content with question-based keywords.
AnswerThePublic lets you type in any general word to see common questions related to it. For example, if you enter "potato," you will be surprised to learn that some users want to know why potato is used in osmosis experiment or when it is ready to harvest.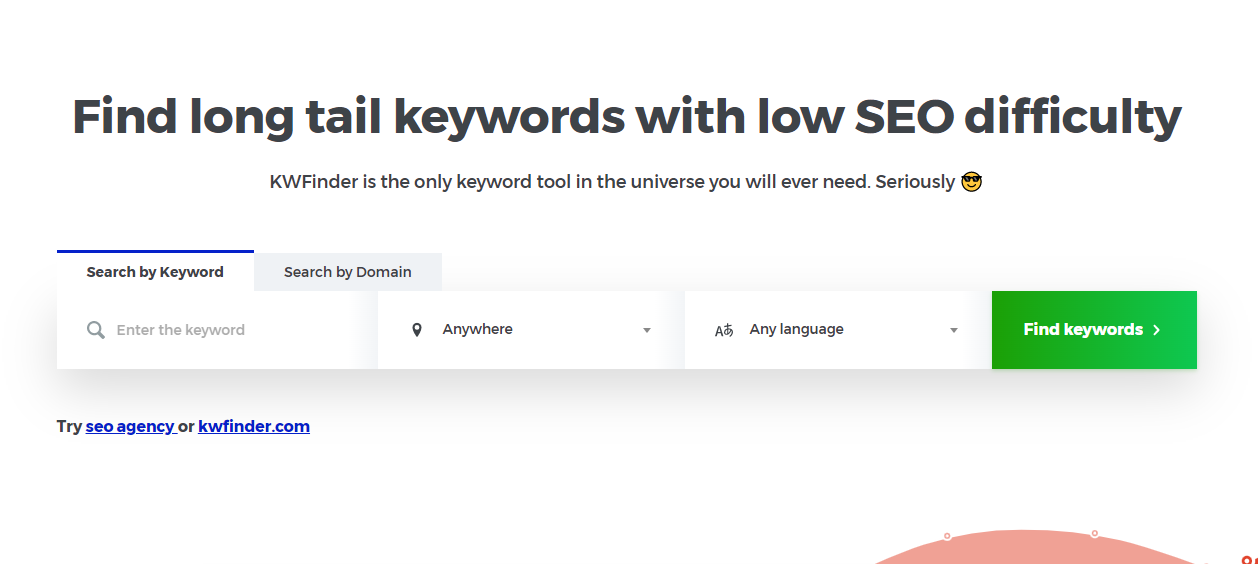 Would you like to try something for beginners? KWFinder has an intuitive interface and a 10-day free trial.
You can generate long-tail options by entering a keyword or domain. Be sure to specify the location and language to guide the search. The offered options will have a difficulty score to show you whether it's worth competing for them or not.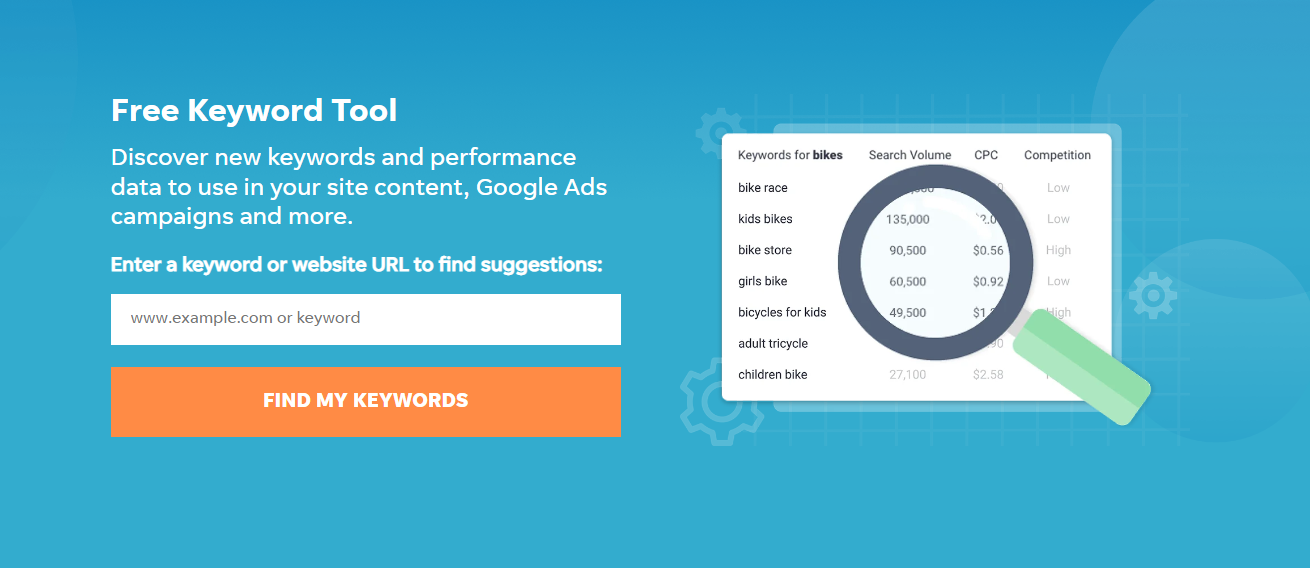 WordStream Free Keyword Tool displays all suitable options with monthly volume, top-of-page bid (low range/high range), and competition. You will be able to download the report after quick registration. Use this tool to break down keywords by industry. You can enter your options and then pick the industry and state.
The lack of filtering features is probably one of the primary drawbacks of this solution.
Google Autocomplete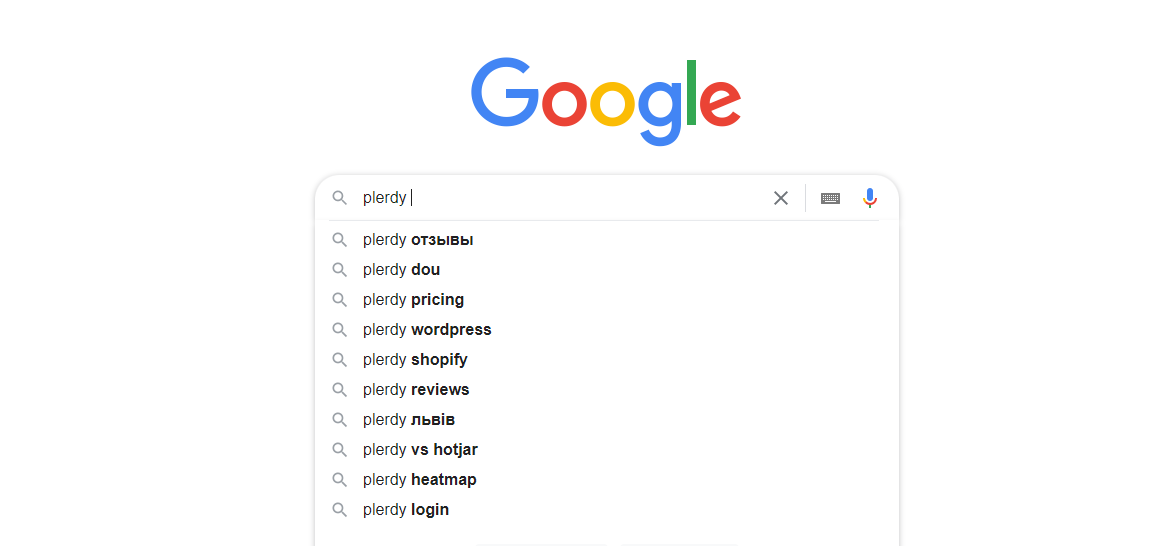 Autocomplete is not a separate tool but a feature within Google implemented to facilitate browsing. It adds suggestions as you type a query.
Even though we have mentioned that Google Autocomplete takes too much manual effort, it can be helpful for initial research. Besides, it is 100% free if it matters to you.
Conclusion
Now you know everything to start boosting your search positions with long-tail keywords. These phrases are much more effective than the short ones and can make you reach your perfect customers. All leading agencies focus on long queries, so don't fall behind the trend-setters.