Head to the landing page of the website. All set? Now try to describe what it sells in several words.
Well, if you can't pick just a few terms from dozens of word combinations that you think might work equally well to convey the essence of services and you aren't confident which of them is the best choice for a website – you're not alone.
First things first, words tend to have lots of synonyms. So how do you decide whether to go for "Cooking rice noodles," "How do I cook rice noodles," "Rice noodles recipe," or "Ways to cook rice noodles." They all have a similar meaning and can explain a particular page equally well. So how do you know which one of them will bring you more traffic and conversions?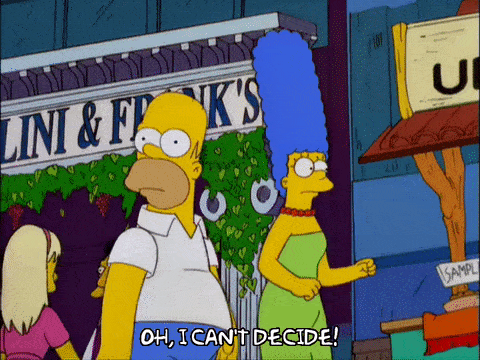 There are many ways to say essentially the same thing. Consequently, the selection of blue-ribbon keywords often requires several activities to be undertaken. An umbrella title for those activities is "keyword research." As you might have already guessed, in this article, we'll tell you about the ways to conduct first-class keyword research using modern SEO techniques.
Check what keywords website already ranks for
A great way to find keywords that you are already ranking for in Google is to use Google Search Console.
Disclaimer: Note that it only works if you own a website and can upload an HTML file to it.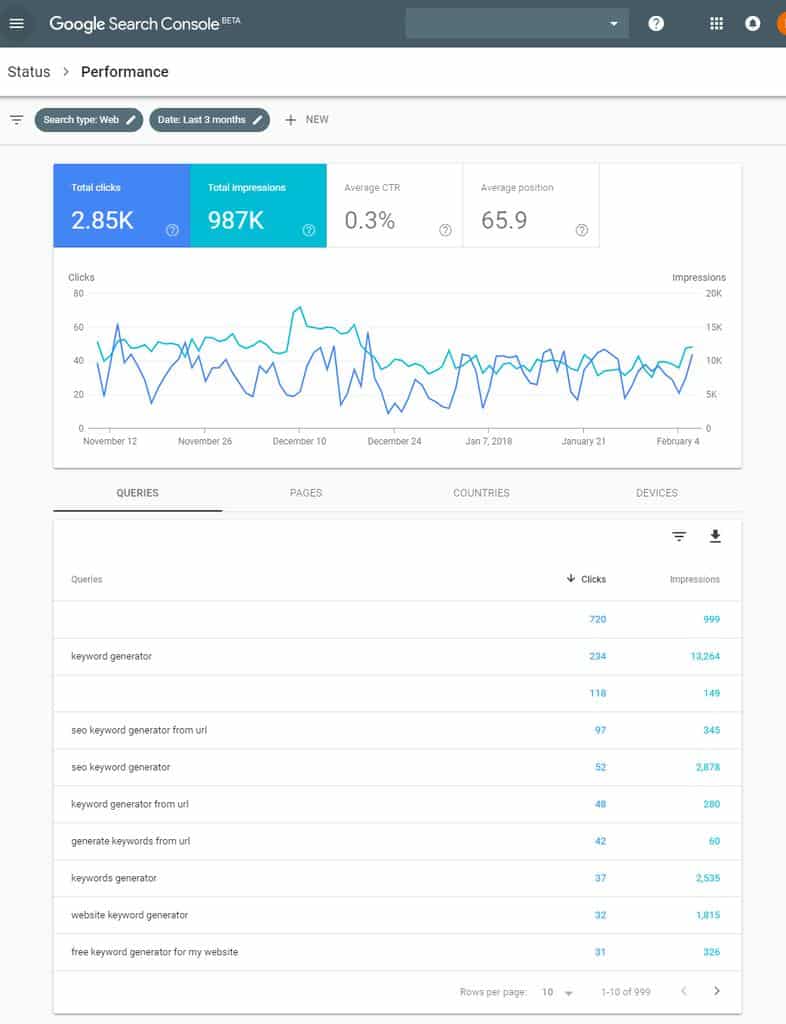 In Search Console, you can find an average position of each of the ranked keywords along with the number of clicks and impressions they get.
Scratch keywords ideas
Every keyword research starts with a list of topics relevant to the business. Here you should pick issues that come up the most in conversions. But keep in mind the intent of customers. Who are they? What are they searching for? By stepping into customers' shoes, you can build a list of relevant topics. For example, real estate businesses might have topics like "housing," "home remodeling," home valuation," etc.
When you have a list of topics, it's much easier to brainstorm a list of matching keywords. However, many businesses struggle to develop a vital role (you should end up with a list of a few thousand keywords).
After all, what's the point of wasting time on something that can be automated?
Select a keyword research tool
Although dozens of tools can help you with keyword research, only a few of them are proven to work efficiently. For example, you can use Google's Keyword Planner for basic-level research, or use paid solutions that offer a more advanced approach to creating a relevant list of targeted keywords and useful search insights not only for Google but Bing and Yahoo as well. What's more, recent changes in Keyword Planner had a massive effect on the validity of Search Volume – one of the key parameters of every keyword research.
In this article, we used three tools provided by RankActive: Rank Tracker, Keyword Finder and Competitors Inspector.
Start tracking keywords
The next milestone of keyword research begins by adding keywords that you already rank for and keyword research ideas to the Rank Tracker.
Add new project to start working with RankActive.
Specify the tracking mode and add search engines.
Insert list of keywords or generate a new list.
Connect Analytics (you can skip this step).
Now you can check what keywords are tied to particular website pages, check their positions, efficiency, traffic volume, etc.
See what keywords are being used by competitors
Assuming that you are not a pioneer in a niche, there might be dozens of competitors on the market. The chances are, they've already been voluntold to do keyword research. All you have to do is take advantage of competitors' research results.
You can do a competitor's research by typing in targeted keywords into Google's search bar and checking what websites are ranking higher than you in SERP. That, however, may take ages.
RankActive offers a well-rounded solution for the in-depth competitors' research. You can add competitors manually, or auto-generate the list and then select competitors based on their ACIF (Average Competitor Intersection Frequency based on keywords and chosen search engines).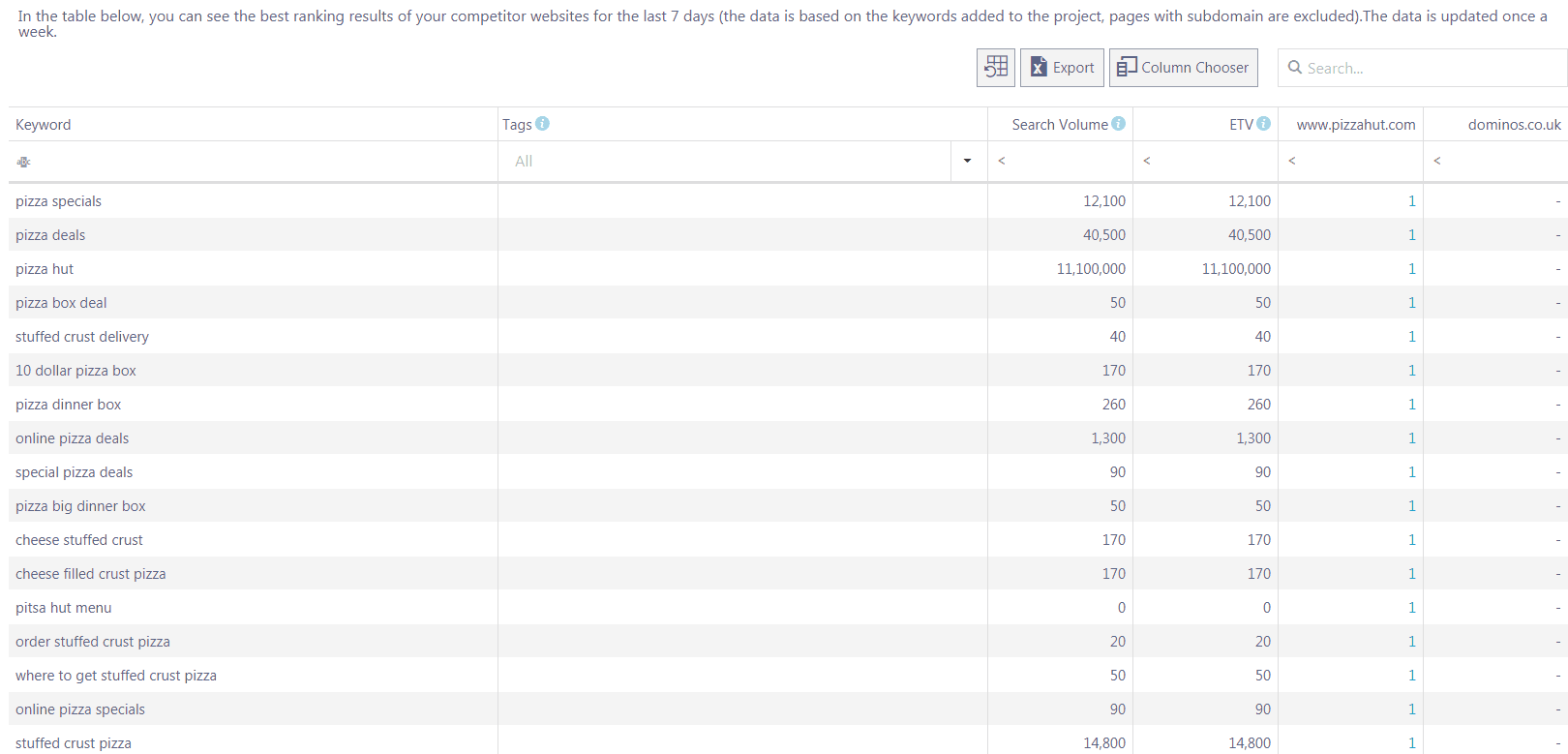 Now you can compare keywords' positions with those that specified competitors have and add their keywords to the list.
Discover new keywords
If you went through all the previous steps, you would get more than enough keywords to fill out the list. Nevertheless, in the case of keywords research, you should always be looking for new ideas. The more keywords you have, the more opportunities you get when it comes to winning the competition.
First of all, you should be looking for semantically related terms. Here, the Related Keywords feature from RankActive will stand you in good stead.
Secondly, you can try words that Google suggests to users when typing in the targeted keyword in the browser's address bar. You can quickly do that with Keywords Suggestions.
In addition to related keywords and keywords suggestions, you may consider using full-text search (allows to search for full-text queries against the character-based data). By using the Similar Keywords tool in the RankActive's Keyword Finder, you can find unique keywords that you wouldn't think of otherwise.
With the Ranked Keywords tool, you can quickly research competitors' keywords. Just enter the rival's domain in the input bar and run the search.
Last but not least, it's crucial to look for additional keyword opportunities in Google Adwords. Although the best way to do that is through Keyword Planner, it's much more convenient to use one keyword research tool for all stages of keyword research. With RankActive's Adwords keywords planner, you can easily find keywords suggestions straight from Google Adwords.
Don't forget to place and thoroughly segment new keywords ideas in the Sandbox and then start tracking them with Rank Tracker.
Analyze keywords
Keyword research doesn't end with building a list of viable phrases. Essentially, the most important step is thought-out analysis and segmentation of keywords. How much traffic would they bring to a website? Would they generate leads and conversions? What is the competition? How do they fit the content of the website's pages?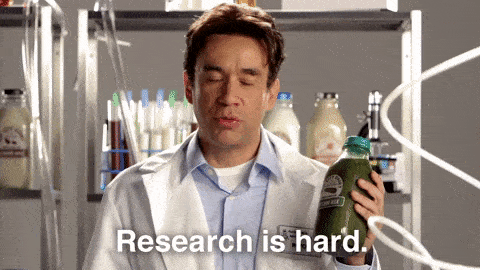 Remember that the best keyword isn't the easiest to rank for. But, it's the one that's likely to bring more revenue to your business.