Marketing case studies are essential to show your customers the success they have come to expect from your company. A well-described case shows a good specialist or company results.
A marketing case is a real-life example of how a service or product solves a customer's question. In other words, it is converting potential customers into actual customers. Marketing cases in the segment of B2B products using the example of indicators given below demonstrate how the service has changed the client's situation.
The main advantages of using cases:
Disadvantages of cases:
Cases are a great way to attract new customers and confirm the company's expertise or your competence.
Marketing Case Study Template
After you collect the necessary data, you can directly proceed to the registration of the marketing case. Let's consider what key elements should be spelled out in more detail.
Title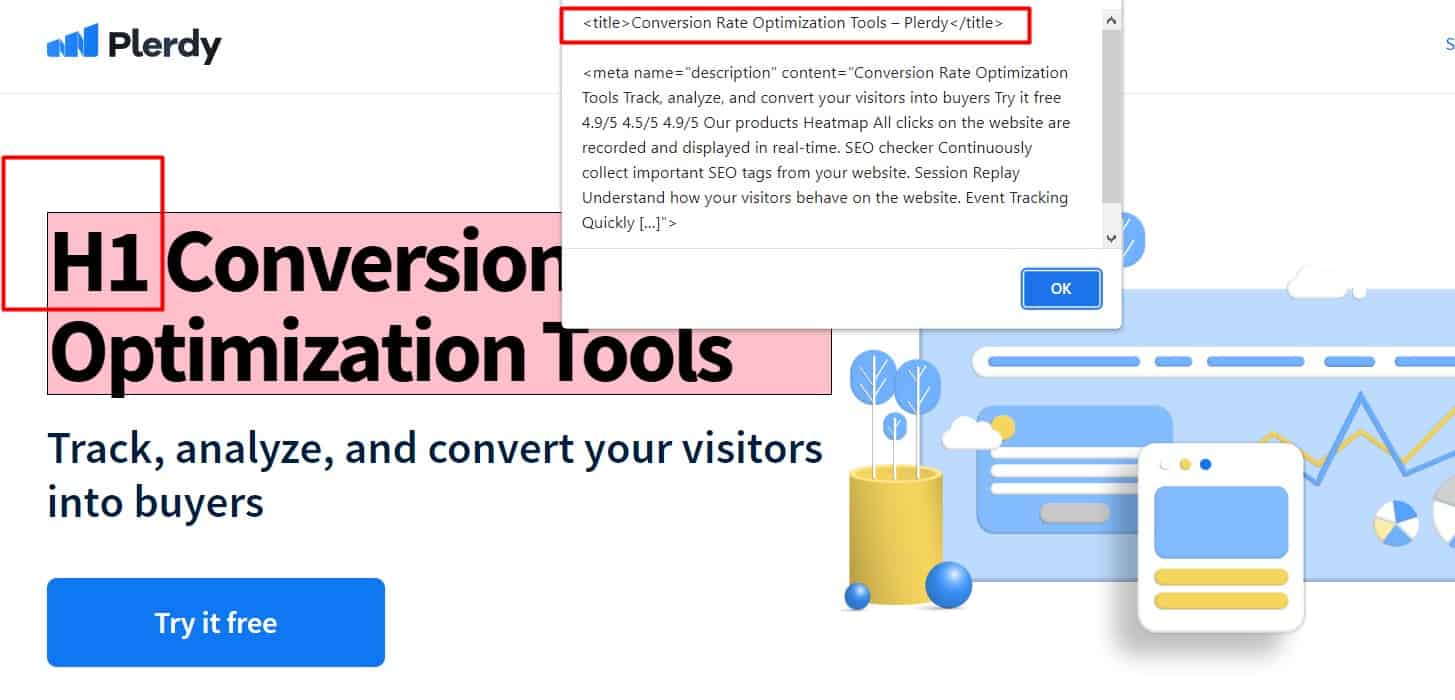 Do not write banal headings – for example, the name of the company and the date of the case. First of all, next to the company's name, indicate the results. Let's say: "XXXXXX (company name): how we increased conversion by 5% in one month". After the catchy headline, add some details of the company's result. Use facts and specific indicators – the potential client needs to understand what you did.
Client
Tell us about the client used in your case study, write 2-3 sentences on him. What does he do, what are the specifics of the client? The prospective client should see the similarities to his situation.
Problems
Describe the complexity of the question that the customer raised. If there were several tasks, briefly analyze each of them – a few sentences are enough.
Solutions
After you have briefly and clearly stated the client's difficulties, describe the service that helped resolve the situation. Be careful and write down all the steps you have implemented. You can state the general structure of actions, but it is preferable to go for facts, specifics. The prospective client should logically follow how you dealt with the problem.
Results
Show project results in comparative data. It's not enough to say that you, for example, increased your conversions by 4%. Include examples:
Add other metrics – depending on the type of marketing case and the project you were working on. If customers continue to use your tools, write this information in the case. Provide only reliable information that the companies can confirm you have worked with.
Use infographics to grab attention. Display the statistics' progress visually, on a graph, and place one or two sentences from the review as a quote.
Don't forget to post a call to action for your prospect. The purpose of your case is not only to present the successful implementation of services but to interest a new customer. Add contact information so the prospective clients can reach you if they like the successful result.
10 Marketing Case Study Examples
To help you write a good case study, we've compiled ten specific examples of online marketing. Each of them demonstrates what tools the company used and its results. These studies used real numbers and arguments – without the vague "they helped us a lot."
Email marketing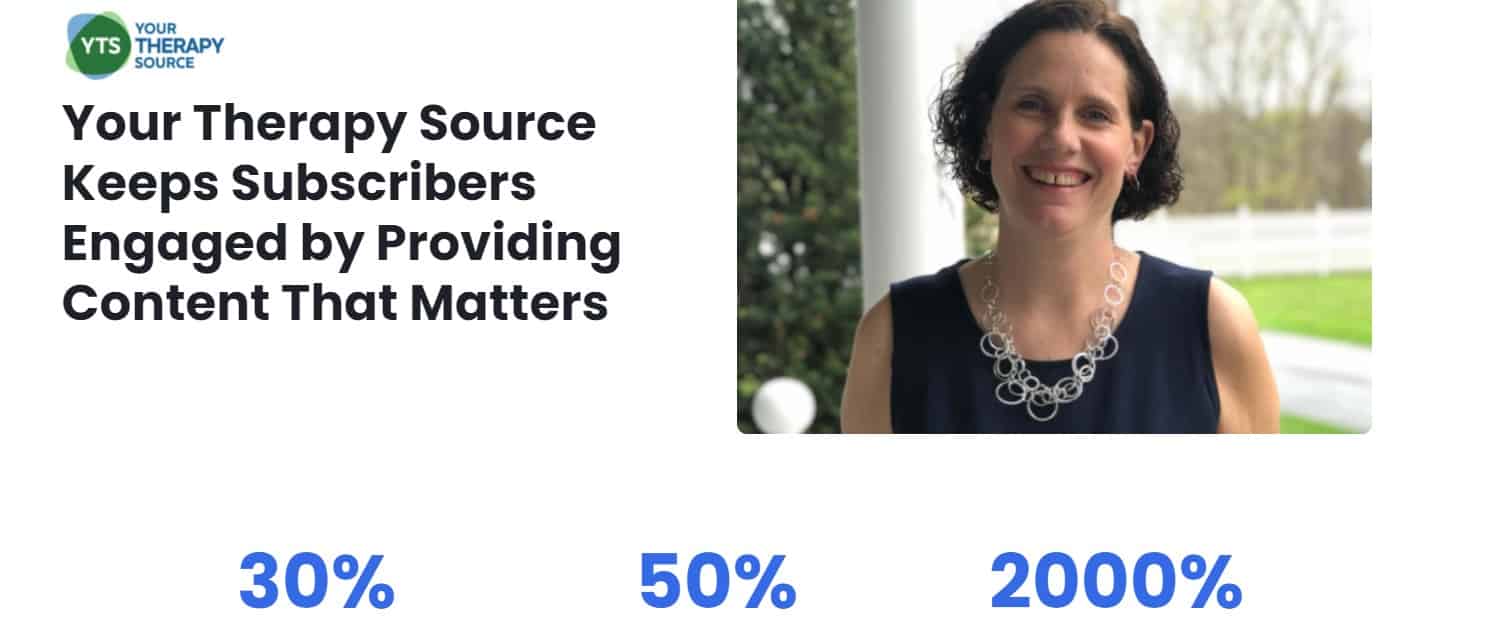 Email newsletters are still effective when used correctly. The Your Therapy Source case study is proof of this, which received a 2000% return on investment using marketing automation.
Therapist Margaret Rice has created a website to help physiotherapists, occupational therapists, and educators. She used ActiveCampaign to analyze and automate email campaigns by integrating the WooCommerce e-commerce solution.
Project management
Carta faced a need to improve the visibility of employee interactions within the company. Another important point was optimizing the company's growth processes and registering new team members. The solution was to use the Asana project management platform, which allowed all employees to communicate, track the progress of work processes easily, and solve tasks.
SEO
Ryan Berg's SEO case for application integration and automation platform Zapier brought them $ 140 million in annual revenue. During the cooperation, 25,000 landing pages were optimized for search queries. The strategy is based on targeting relevant keywords with a long tail. This made it possible to attract organic traffic from Google in the long run.
Instagram marketing
The Converse case is a perfect example of explanatory research. They achieved 15x more engagement with Instagram post analytics. The posts of popular actors or singers covered and interested a much larger number of people. Therefore, Converse began to shoot joint videos with the stars, release and advertise collections with their participation.
PPC

The case for a project with advertising per click (PPC) from Google Ads is the most revealing. This helped the Indian furniture company Saraf Furniture generate more inbound traffic, increase its new customer's dozens of times, and hire 1,500 workers. This type of case does not contain detailed clarifications. However, Google Ads is still effective and gives good results if there are no errors in the site's usability and everything is configured correctly.
Content marketing
An excellent example of the competent application of content marketing is the case of the Fractl marketing agency. They focused on the endpoints, not how they arrived at them. In a year of working with the agency, Porch.com received 931 backlinks and 23,000 website visits every month. Unique visitors were taken into account.
Such cases are suitable for convincing potential customers who have doubts about choosing your services or buying a product.
Influencer marketing
The involvement of a media person or opinion leader has positively impacted the state of affairs of Wearing Warby, which has been selling eyewear since 2010. To promote on Instagram, they selected bloggers with a large audience – and launched a campaign in which people wore their glasses in everyday life. Wearing Warby increased their audience engagement and became the epitome of a creative brand.
Video marketing
L'Oréal Marketing's case study presents the results they achieved with YouTube ads. As a result of promoting a new product, they received 34% of all sales in this niche of online stores. Video advertising was used at all promotion stages – from initial information to gaining consumer loyalty.
Remarketing

The case for the Yoga Democracy company from the AdRoll remarketing web platform demonstrates what we meant by detailed results. They highlight the main metrics: 200% increase in conversions, 50% decrease in CPA, 19% of the total revenue accounted for by AdRoll. It is pleasant to provide such coefficients to the client, adding details about how the result was achieved and making the case study seem more reliable.
Customer experience
The case from Greg Chambers, Director of Innovation at The Coca-Cola Company, was created as a video interview. The numbers and results are being replaced by a description of the value and relevance of the App Annie app to the consumer experience.
Using marketing cases to sell your services is not difficult – speak the truth, experiment and target your audience.
5 Tips to Create Marketing Case Study
Have you looked at some of the best case studies and gotten some inspiration? Let's move on to the actionable tips: how to write a case marketing study. We have collected five basic recommendations for its preparation.
Choose a story related to your customer

Examples of working with different companies in different niches are necessary for a person to draw a parallel with his business. For example, you work with traffic for online stores and a personal blog. Create two case studies to reach a larger audience segment. The store owner will not be interested in developing a personal brand. And vice versa – a public person is not interested in trading.
Tell the story from start to finish
Use storytelling, one of today's most powerful marketing tools. Tell the story of the partnership from the start:
Storytelling is all about emotion: Describe your collaboration's impact on the client and their team. Has it become easier for them to run the business? This is a sign that you are not only worried about dry numbers but are also aiming for a long-term result.
Highlight the great results
Share your best results. It is preferable to format them with infographics – for example, make a before / after comparison. Grab users' attention with an image, write down the result succinctly and post it on social networks or other websites. They will notice you and start reposting.
Include real numbers
Don't write "doubled your traffic" – give your prospect significant numbers. There is a difference between 10 to 20 and 100 to 200 visits. The metrics need to be believable, or you won't gain credibility. Create diagrams, add simple screenshots of the results of the exploitation of your tools.
Ask for feedback
Get feedback on your cases: provide an opportunity to leave comments, answer questions about promotion methods. Ask what users would like to read about. You will certainly be offered a subject for discussion. Some will write objections that you can immediately close.
As a result
When writing a marketing case, collect all the best available information from the client. Take the time to frame your research with images, graphs, and real facts. Your case studies will become assets when a potential client decides to cooperate.