As a small business owner, you know the situation's urgency and the value of every second. To assist you in working more efficiently, streamlining procedures, and ultimately thriving in today's cutthroat market, we have compiled a list of the 20+ top tools for small businesses. Our handpicked selection of tools aims to:
Maximize productivity
Enhance team collaboration
Simplify financial management
Boost customer engagement
Optimize website, CRO&UX
We've even included a gem like Plerdy, which offers conversion rate (CR) analysis to help you transform website visitors into loyal customers, ensuring you get the most bang for your marketing buck.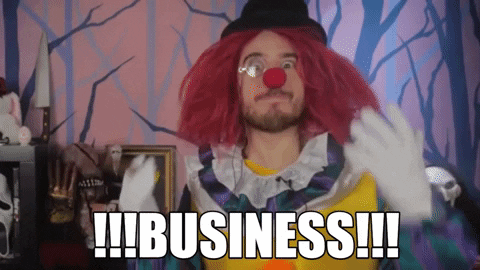 So, buckle up and get ready to explore our top picks for small business tools – because, with the right resources by your side, the sky's the limit! From project management wizards to social media mavens, this treasure trove of tools is designed to help your business flourish in the digital age. So, stay tuned to discover the tools to help your small business reach new heights!
What Are Tools For Small Businesses?
In the fast-paced, ever-evolving world of small businesses, having the right tools is crucial for success. Equipped with the best resources, you can streamline operations, enhance productivity, and skyrocket your growth.
Here's a brief rundown of indispensable tools for small businesses:
Project management: Asana or Trello – stay organized and on top of your tasks.
Collaboration: Slack or Microsoft Teams – foster team communication and collaboration.
Accounting: QuickBooks or Xero – manage finances and keep your books in order.
Email marketing: Mailchimp or Constant Contact – craft and send captivating email campaigns.
Analytics: Google Analytics 4 or Plerdy – dive deep into website data to optimize performance.
Leveraging these tools, small business owners can take charge of their projects, facilitate seamless communication among team members, maintain financial health, create engaging email content, and analyze web performance. By embracing these cutting-edge solutions, you'll bolster your brand's online presence, streamline operations, and ultimately pave the way for long-term success.
Why Do You Need Tools For Small Businesses?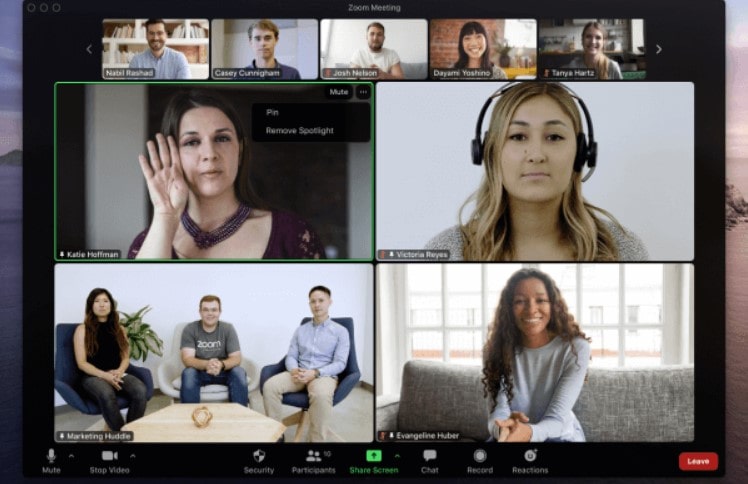 Harnessing the power of essential tools can make all the difference – propelling a small business to new heights.
Some must-have tools for small businesses include:
Website analytics like a Plerdy
Project management software
Cloud storage solutions
Accounting and invoicing platforms
CRM systems
Social media management tools
By employing top-notch project management software, you can efficiently delegate tasks, monitor progress, and ensure deadlines are met – a game-changer. Cloud storage solutions provide secure, easily accessible storage – no more hunting for misplaced documents. Accounting and invoicing platforms streamline financial management, allowing you to watch expenses and revenue. CRM systems enable you to track customer interactions, ensuring you stay ahead in the relationship-building game. Finally, social media management tools allow for seamless scheduling and monitoring of posts, helping your brand remain top-of-mind for potential customers.
Investing in the right tools for your small business is crucial for success. They're the secret weapons that enable you to soar above the competition, creating a well-oiled machine that runs like clockwork.
Introducing Plerdy: A Must-Have Tool for Small Businesses
Picture this: you're a small business owner striving to enhance your online presence and bolster your brand's credibility. Meet Plerdy, the CRO&UX tool to help you get there without sweating. Here's a sneak peek of its top-notch features:
Embrace Plerdy's heatmaps to unravel user behavior on your website – keep tabs on clicks, scrolling, and mouse movements.
Pop-up forms, when used judiciously, are a force to be reckoned with. Plerdy lets you craft compelling pop-ups that grab attention without being intrusive, ensuring your visitors stay engaged.
SEO analysis is the backbone of your online success. Plerdy's powerful SEO tools delve deep into your website, identifying improvement areas and helping you climb the search engine ladder.
Finally, sales performance tracking is the cherry on top. Track vital metrics and conversions, and optimize your online strategy for continuous growth.
In a nutshell, Plerdy is the ace up your sleeve, empowering you to strengthen your online presence, improve user experience, and drive revenue growth – making it an indispensable asset for small businesses in today's digital landscape.
Accounting and Finance Tools

Maintaining a solid grip on financial matters is crucial for small businesses growth and success. So QuickBooks emerges as the top choice – an all-encompassing accounting tool streamlining financial management for businesses of all shapes and sizes.
Here's a snapshot of QuickBooks' indispensable features:
Comprehensive reporting – Generate insightful financial reports in a flash
Simplified invoicing – Craft, dispatch, and monitor invoices with ease
Time-saving automation – Automate recurring tasks, from billing to payroll
Effortless expense tracking – Categorize and monitor expenses in real-time
Multi-device access – Manage finances on the go with mobile and web compatibility
Imagine Sarah, a small business proprietor, struggling with disorganized finances and mounting expenses. Enter QuickBooks, transforming her financial chaos into a well-oiled machine. As a result, Sarah can now monitor cash flow, track expenses, and generate detailed reports that empower her to make informed business decisions.
Moreover, QuickBooks' ability to integrate with popular apps like Square and Expensify adds another convenience for small businesses. This seamless connectivity enables users to sync data effortlessly and streamline their financial workflows.
In essence, QuickBooks is the financial compass guiding small businesses through the intricate realm of accounting. With its intuitive interface, robust feature set, and integration capabilities, managing finances becomes a walk in the park. So, embrace QuickBooks and let it be the driving force that propels your business to new heights.

In today's fast-paced business landscape, keeping a firm grasp on finances is critical for small businesses. That's where Xero shines – a powerful, cloud-based accounting tool that simplifies managing your business finances.
Xero's robust features cater to the unique needs of small businesses:
Real-time financial data – Access up-to-date information anytime, anywhere
Invoicing made easy – Create, send, and track invoices effortlessly
Payroll processing – Streamline your payroll process with integrated tools
Bank reconciliation – Automatically match bank transactions with invoices
Secure collaboration – Share financial data with your team and accountant
Picture a small business owner, John, whistling to keep tabs on his finances. With Xero, he can now access real-time financial data, giving him a crystal-clear picture of his cash flow. He can track expenses and monitor outstanding invoices with just a few clicks, allowing him to make well-informed decisions for his business.
Moreover, Xero's seamless integration with popular apps like PayPal and Shopify further streamlines the financial management process. This connectivity enables businesses to automate tasks, saving precious time and resources.
In a nutshell, Xero is the lifeline small businesses need to navigate the complex world of accounting world-friendly interface, coupled with powerful features and integration capabilities, which makes managing finances a breeze. So, leave the financial heavy lifting to Xero and focus on what you do best – growing your business to new heights.

For small businesses, managing finances can be a daunting task. Wave emerges as a beacon of hope – a comprehensive, user-friendly accounting tool simplifying financial management without breaking the bank.
Take a look at Wave's feature-rich offering:
Cloud-based access – Manage your finances anytime, anywhere
Free invoicing – Create and send professional invoices at no cost
Seamless bank connections – Sync transactions for effortless reconciliation
Integrated payroll services – Simplify payroll with a range of options (available in select countries)
Envision a small business owner, Mark, drowning in financial disarray. Wave comes to the rescue, offering a streamlined platform that enables him to manage his finances effortlessly. Mark can now create and send invoices, track expenses, and reconcile transactions – all within a single platform.
What truly sets Wave apart is its commitment to affordability. Designed specifically for small businesses, Wave offers its core accounting features at no cost, providing an accessible solution for entrepreneurs on a tight budget.
Moreover, Wave's compatibility with various third-party apps, such as Etsy and Zapier, enhances its functionality and convenience. This integration allows businesses to automate tasks and further refine their financial processes.
In a nutshell, Wave is the lifebuoy that keeps small businesses afloat in the turbulent waters of financial management. Its intuitive interface, robust features, and commitment to affordability make it an indispensable tool for entrepreneurs. So, cast off the shackles of financial chaos and sail toward success with Wave by your side.

In small businesses, staying financially organized is critical for growth and stability. FreshBooks emerges as a champion – an intuitive, feature-rich accounting tool tailored to streamline financial management for entrepreneurs.
Check out FreshBooks' impressive array of features:
Custom invoicing – Design, send, and track professional invoices with ease
Time tracking – Log billable hours and automatically generate invoices
Expense management – Snap photos of receipts and categorize expenses effortlessly
Project collaboration – Assign tasks, share files, and communicate with clients
Robust reporting – Gain insights with financial reports at your fingertips
Imagine a small business owner, Lisa, grappling with disorganized finances and a mountain of invoices. FreshBooks swoops in, transforming her haphazard workflow into a well-oiled machine. Lisa can now create custom invoices, track billable hours, and manage expenses with just a few clicks – all while staying connected with her clients.
What truly sets FreshBooks apart is its dedication to user experience. The platform's clean, user-friendly interface is designed with small business owners in mind, making financial management a breeze even for those with little accounting experience.
FreshBooks is the financial superhero small businesses need to conquer the accounting world. Its user-centric design, robust features, and integration capabilities make it an invaluable tool for entrepreneurs. So, don the FreshBooks cape and soar to new heights of financial success.
Marketing and Social Media Tools

Mailchimp is a trailblazing tool engineered specifically for small businesses, aiming to amplify their marketing efforts through email campaigns and automation. It's user-friendly interface and rich feature set allow companies to strengthen customer connections, driving engagement and fostering loyalty.
The platform's diverse range of functionalities empowers businesses to create tailor-made email marketing campaigns, fine-tuning every aspect to resonate with their target audience. Mailchimp simplifies the entire process, from crafting compelling content to analyzing campaign performance. A few key features include:
Customizable email templates and a user-friendly design editor
Contact segmentation and list management
Automation for personalized email sequences
A/B testing and in-depth analytics
Imagine a burgeoning e-commerce store that turns to Mailchimp to kickstart its email marketing efforts. The store owner can easily design eye-catching newsletters to promote new products, share exclusive discounts, and engage with customers. By tapping into the platform's automation features, the store can set up automated abandoned cart emails, re-engaging customers and nudging them to complete their purchases.
Furthermore, Mailchimp's robust analytics enables businesses to track campaign success, identifying strengths and areas for improvement. This data-driven approach guides businesses in optimizing email marketing strategies, ensuring every message hits the mark.
It's all-encompassing features and robust analytics propel businesses toward their marketing goals, transforming email campaigns into powerful vehicles for growth and success.

Hootsuite, an innovative tool for small businesses, is designed to streamline social media management, amplifying a brand's digital presence. This powerful platform enables businesses to craft, schedule, and monitor social media posts across multiple channels, all from a single dashboard.
Small business owners can harness Hootsuite's features to optimize their social media strategies, fostering connections and sparking conversations with their target audience. The platform offers a wide range of functionalities to support these goals, including:
Unified content management across multiple social networks
Scheduling and automation for consistent posting
Real-time analytics and performance tracking
Collaboration tools for efficient team communication
Picture a local coffee shop looking to boost its social media presence. The owner can utilize Hootsuite to schedule engaging posts, showcasing freshly brewed coffee and enticing baked goods. By automating posts to go live during peak hours, the shop can capture the attention of potential customers, driving foot traffic and building brand loyalty.
Hootsuite's real-time analytics provide valuable insights into social media performance, guiding businesses in refining their strategies. Small businesses may increase reach and engagement by discovering top-performing content and audience preferences.
In summary, Hootsuite offers small businesses a comprehensive and user-friendly tool for conquering the social media landscape. Its versatile features and robust analytics enable businesses to cut through the noise and forge meaningful connections with their audience, propelling them toward growth and success.

Buffer, a powerful tool for small businesses, simplifies social media management, allowing entrepreneurs to shine in the digital realm. This dynamic platform empowers businesses to create, schedule, and analyze social media content, keeping their online presence robust and engaging.
Small business owners can leverage Buffer's features to polish their social media strategies, making a splash in the virtual world while connecting with their target audience. Among the platform's arsenal of capabilities are:
Streamlined content creation and scheduling
Analytics for measuring success and audience engagement
Team collaboration tools for seamless communication
Imagine a boutique florist looking to blossom on social media. The owner can use Buffer to arrange visually stunning posts, showcasing vibrant bouquets and seasonal arrangements. By planning content, the florist can ensure their brand stays fresh in the minds of potential customers, nurturing loyalty and boosting sales.
Buffer's built-in analytics tools offer valuable insights, enabling small businesses to refine their strategies based on data-driven decisions. For example, businesses can tailor their approach to maximize reach and engagement by pinpointing top-performing content and discerning audience preferences.
In a nutshell, Buffer provides small businesses with an intuitive and efficient tool for mastering social media. Its comprehensive features, coupled with insightful analytics, facilitate the creation of compelling content that resonates with the target audience, propelling businesses toward growth and success.

Canva, an innovative tool for small businesses, empowers users to create eye-catching designs without breaking the bank. This versatile platform he militates crafting professional-grade visuals, from social media posts to marketing materials, breathing life into a brand's online presence.
Harnessing the power of Canva, small business owners can bring their creative visions to life with ease and precision. The platform offers a treasure trove of features that cater to a wide range of design needs:
A vast library of templates and stock images
User-friendly drag-and-drop functionality
Customizable fonts, colors, and elements
Collaboration tools for team projects
Picture a cozy café owner looking to brew up interest in their establishment. Using Canva, they can concoct visually stunning graphics that showcase their mouth-watering menu items and inviting atmosphere. As a result, their social media profiles and website can exude warmth and charm, enticing customers to step inside and savor the experience.
Canvas collaboration tools also prove invaluable for small businesses, allowing team members to work together seamlessly, even remotely. By sharing and editing designs in real time, businesses can ensure their visuals reflect their brand's unique identity and vision.
Project Management Tools

Trello – a powerful tool designed specifically to cater to small businesses – has made its mark in project management. This intuitive platform offers a simple yet effective way to keep teams in sync by streamlining workflows and increasing efficiency.
With Trello, businesses can create visually appealing boards that allow for easy organization and tracking of tasks. This flexibility in structure enables teams to adapt the tool to their unique needs. Some noteworthy features include:
Drag-and-drop functionality
Customizable labels and tags
Integration with popular apps and services
Real-time collaboration and communication
Imagine a bustling marketing agency – their Trello board could be divided into various columns, representing different campaign stages. Then, as the project progresses, team members can effortlessly move tasks from one column to another.
Trello empowers small businesses to tackle projects head-on, fostering a productive environment where teams can thrive. Its user-friendly interface and robust features make it a must-have tool for those looking to bolster their project management capabilities.

Asana stands out as a versatile tool tailored to small businesses needs, providing them with a comprehensive project management solution. This platform enables teams to stay organized, collaborate effectively, and achieve their goals promptly.
Employing Asana's various features, teams can break their projects into actionable tasks, assign responsibilities, and set deadlines. The visually engaging interface presents an overview of each project's progress, ensuring everyone is on the same wavelength. Notable features of Asana include:
Customizable project views and templates
Task dependencies and automatic reminders
Time tracking and reporting capabilities
Integration with popular apps and services
Picture a small web design agency – they can utilize Asana to manage their projects efficiently. Team members can track progress and easily identify bottlenecks by creating a series of tasks for each stage of the design process. As a result, they can streamline their workflow and complete projects with flying colors.
In a nutshell, Asana offers small businesses a robust and user-friendly project management tool that elevates productivity and simplifies collaboration. With its wide range of features and adaptable interface, Asana is a valuable asset for businesses seeking to optimize their operations and achieve success.

Basecamp is a versatile tool for small businesses, offering an all-in-one project management solution. This user-friendly platform allows teams to organize tasks, communicate effectively, and stay on top of their projects, ensuring smooth operations and successful outcomes.
Equipped with Basecamp's various features, teams can create to-do lists, manage deadlines, and share files effortlessly. The platform provides a central hub for all project-related information, enabling team members to stay informed and aligned. Some of the key features of Basecamp include:
To-do lists and file storage
Message boards and real-time chat
Scheduling and automatic check-ins
Integration with popular apps and services
Consider a small event planning company – they could utilize Basecamp to coordinate the various aspects of their projects, from venue selection to guest lists. The company can promptly and efficiently address all event details by assigning tasks to team members and setting deadlines.
Moreover, Basecamp's integration capabilities allow users to connect with essential apps such as Google Workspace, Microsoft Teams, or Slack. This connectivity promotes a cohesive working environment, with all relevant information readily accessible in one place.

Monday.com has emerged as an effective project management tool for small businesses. This versatile platform empowers teams to collaborate seamlessly, track progress, and optimize workflows, ultimately driving success and growth.
Monday.com's multifaceted features enable teams to create project boards, assign tasks, and monitor progress in real-time. The platform's visually engaging interface allows easy navigation and customization, ensuring it adapts to each team's unique requirements. Some of the standout features of Monday.com include:
Customizable project boards and templates
Time tracking and reporting tools
Workflow automation and integrations
Mobile app for on-the-go access
Take, for example, a small digital marketing agency – they can leverage Monday.com to manage client campaigns from inception to completion. The agency can streamline operations and deliver exceptional results by creating a project board with clearly defined tasks, milestones, and deadlines.
Monday.com offers small businesses an all-encompassing project management tool that enhances productivity and fosters collaboration.
Customer Relationship Management (CRM) Tools

Salesforce, a powerhouse tool for small businesses, streamlines customer relationship management, elevating efficiency and success. This all-encompassing platform consolidates essential sales, marketing, and customer support tools, transforming how businesses interact with their clients.
Small business owners who adopt Salesforce can reap the rewards of an integrated system that offers a multitude of features:
Comprehensive customer profiles and insights
Customizable sales pipelines and forecasting
Personalized marketing campaigns and automation
Efficient customer support and case management
A local boutique owner can harness the power of Salesforce to keep tabs on their customers' preferences and purchase history. This invaluable information allows them to tailor marketing efforts accordingly, ensuring they hit the mark with personalized offers and promotions.
Additionally, the platform's customer support features prove indispensable for small businesses seeking to provide top-notch assistance. By streamlining case management and communication, Salesforce ensures no customer inquiry falls through the cracks – all while fostering long-lasting relationships.
In a nutshell, Salesforce equips small businesses with a comprehensive tool that drives growth and fosters customer loyalty. By consolidating vital functions under one roof, this powerful platform paves the way for businesses to thrive in today's competitive landscape.

HubSpot CRM, a popular small business solution, simplifies customer relationship management, helping entrepreneurs grow. This powerful tool offers an all-in-one marketing, sales, and customer support platform, enabling businesses to cultivate lasting client relationships.
HubSpot CRM's extensive features cater to small businesses unique needs:
Detailed customer profiles and tracking
Customizable sales pipelines and analytics
Targeted marketing campaigns and automation
Streamlined customer support and ticketing system
For example, imagine a family-owned cafe looking to connect with customers in their community. HubSpot CRM can help them craft a personal touch in their marketing strategy, sending tailored email campaigns to customers based on their favorite beverages and treats. This bespoke approach ensures the cafe stays top-of-mind and entices customers to return time and time.
HubSpot CRM's sales analytics help small businesses stay on the ball. By monitoring their sales pipeline, entrepreneurs can spot trends, tweak strategies, and drive growth. Small businesses can always be ahead of the curve with this valuable insight.
Providing excellent customer support is crucial for any small business, and HubSpot CRM's integrated ticketing system makes it a breeze. Businesses can foster trust and loyalty among their clientele by efficiently managing inquiries and resolving issues promptly.

Zoho CRM, a top-notch tool for small businesses, offers a robust platform that simplifies customer relationship management. Equipped with a comprehensive suite of features, this powerful tool empowers entrepreneurs to nurture meaningful connections with their clients, driving sustainable growth.
With Zoho CRM, small businesses can seamlessly manage their contacts and sales pipeline, making the most of every opportunity. This platform boasts a wide range of capabilities, including:
Customizable sales pipelines and workflows
In-depth analytics and forecasting
Marketing automation and lead nurturing
Seamless integration with other Zoho products
For instance, consider a local florist aiming to expand their reach and deliver exceptional customer experiences. Zoho CRM enables them to craft personalized marketing campaigns that resonate with customers' preferences – whether they fancy roses or lilies. By tailoring their messaging, the florist can capture their audience's hearts and encourage repeat business.
Moreover, Zoho CRM's advanced analytics give small businesses valuable insights into their sales performance. By zeroing in on trends and identifying bottlenecks, entrepreneurs can tweak their strategies to maximize revenue.

Pipedrive, an intuitive tool designed for small businesses, revolutionizes the sales process by streamlining pipeline management. This dynamic platform simplifies every step of the sales journey, enabling entrepreneurs to focus on fostering relationships and closing deals.
With Pipedrive, small businesses can efficiently track and manage leads, ensuring no opportunity slips through the cracks. The platform's visual pipeline view offers a clear snapshot of the sales process, allowing users to navigate the twists and turns of deal-making easily. Some of Pipedrive's standout features include:
Customizable pipelines and stages
Activity reminders and notifications
Email integration and tracking
Comprehensive reporting and analytics
Picture a boutique interior design firm striving to create beautiful spaces for its clients. With Pipedrive, they can effortlessly stay on top of multiple projects and follow up with potential customers promptly. By keeping tabs on every interaction, they can tailor their pitch to resonate with each client's unique style and preferences.
Pipedrive's reporting tools give small businesses sales insights beyond pipeline management.  As a result, entrepreneurs can fine-tune their strategies to maximize results by identifying patterns and potential obstacles.
What's more, Pipedrive's extensive app marketplace allows for seamless integration with other tools – from marketing automation to invoicing – creating a cohesive ecosystem for managing all aspects of a small business. By leveraging Pipedrive's robust capabilities, small businesses can unleash their full potential and achieve new heights in today's fast-paced market.
Communication and Collaboration Tools

Effective communication is the lifeblood of success in the dynamic landscape of small businesses. Slack takes center stage as a powerful, all-in-one messaging tool that streamlines collaboration and fosters productivity across teams.
Here's a glance at Slack's unbeatable features:
Organized channels – Create topic-based channels for focused discussions
Direct messaging – Engage in one-on-one conversations or group chats
File sharing – Effortlessly upload, share, and collaborate on documents
Searchable history – Easily locate past messages and shared files
Integrations galore – Connect to a plethora of popular apps and services
Picture a small business owner, Tom, struggling to keep his team in sync. He can create topic-specific channels with Slack, ensuring that conversations remain relevant and clutter-free. Tom's team can also share files, brainstorm ideas, and provide real-time updates, keeping everyone on the same page.
Its ability to integrate with countless apps and services, such as Google Drive, Trello, and Zoom, truly sets Slack apart. This seamless connectivity elevates team collaboration by consolidating essential tools within a single platform.
Moreover, Slack's security features – such as two-factor authentication and data encryption – provide peace of mind, ensuring that sensitive information remains protected.
In a nutshell, Slack is the communication powerhouse that small businesses need to thrive in today's fast-paced world. So, say goodbye to communication chaos and embrace Slack as the cornerstone of your small business success.

Microsoft Teams, a dynamic tool designed for small businesses, has reshaped the landscape of workplace collaboration. This all-in-one platform streamlines communication, enabling teams to work harmoniously and tackle challenges head-on, ultimately boosting productivity and efficiency.
Picture a cozy bed and breakfast eager to deliver exceptional guest experiences. With Microsoft Teams, staff members can share updates, discuss strategies, and coordinate daily tasks. By centralizing communication, this powerful app ensures everyone stays in sync – from housekeeping to the front desk and even the kitchen.
Microsoft Teams offers an array of features tailored to meet the diverse needs of small businesses:
Dedicated channels for topic-specific conversations
Private chats for one-on-one discussions
File sharing and real-time document collaboration
Integration with a wide range of tools and services
Consider an independent marketing agency determined to make waves in the industry. Using Microsoft Teams, creatives can brainstorm campaign ideas in designated channels while account managers liaise with clients and relay valuable feedback. This seamless exchange of information enables the team to fine-tune their strategies, delivering targeted marketing solutions that pack a punch.
In addition to communication, Microsoft Teams boasts robust integration capabilities that empower small businesses to create a unified ecosystem for managing their operations. Teams can optimize their workflow by connecting with other tools – spanning project management, sales, and customer relationship management.
Small enterprises must seize every opportunity to outpace the competition in the ever-evolving business landscape. By adopting Microsoft Teams as their communication tool, they can foster a cohesive, collaborative environment that fuels growth and propels them toward success.

Small businesses can use Google Workspace to streamline operations and collaborate. This versatile platform elevates productivity and empowers teams to work smarter and reach new heights.
Picture a boutique marketing firm seeking to make a splash in the industry. With Google Workspace, team members can craft compelling content, create eye-catching visuals, and analyze campaign performance within a cohesive environment. The platform's intuitive design and robust feature set keep everyone on the same page, allowing them to deliver show-stopping results.
Google Workspace boasts an impressive array of tools designed to cater to the diverse needs of small businesses:
Gmail for professional email communication
Google Drive for secure file storage and sharing
Google Docs, Sheets, and Slides for real-time document collaboration
Google Meet and Chat for seamless team communication
Google Calendar for effective time management
Let's consider a blossoming flower shop keen on cultivating an unforgettable customer experience. Google Workspace allows staff members to manage orders, track inventory, and create custom floral arrangements using Sheets. Meanwhile, team communication flourishes through Chat and Meet, ensuring everyone stays in the loop, from the sales floor to the design studio.
The true magic of Google Workspace lies in its seamless integration, bridging the gap between essential business tools and creating a unified, efficient ecosystem. By connecting with many third-party apps, small enterprises can tailor the platform to meet their unique needs and bolster productivity.
For small businesses striving to thrive in a competitive landscape, Google Workspace is the secret ingredient for success.

In remote work and virtual meetings, Zoom has emerged as the go-to tool for small businesses seeking to bridge distances and foster collaboration. This powerful platform has transformed how we connect, paving the way for seamless communication and engagement in today's fast-paced digital landscape.
Picture a small accounting firm striving to provide top-notch service to its clients. With Zoom, face-to-face meetings with clients and colleagues become a breeze – even when they're miles apart. The platform's crystal-clear video and audio quality ensure that every interaction is smooth sailing, allowing businesses to maintain strong relationships and deliver exceptional results.
Zoom has many features for small businesses:
High-definition video and audio conferencing
Screen sharing for collaborative presentations
Breakout rooms for focused discussions
Recording capabilities for future reference
Integration with popular tools like Google Workspace and Microsoft Teams
Let's take a budding fitness studio as an example. With Zoom, instructors can lead virtual classes, providing an engaging workout experience for participants from the comfort of their own homes. In addition, by leveraging the platform's breakout rooms, trainers can offer personalized guidance and monitor individual progress, ensuring everyone stays motivated and on track.
The versatility of Zoom makes it a vital tool for small businesses, helping them adapt to the ever-changing landscape of remote work and collaboration.
Zoom is the best tool for small businesses to improve communication and cooperation. This dynamic platform opens up possibilities, empowering teams to connect, engage, and thrive in today's increasingly digital world.
Bottom Line
Finally, we've included a comprehensive selection of excellent solutions for small businesses. These digital aids span various categories, from time management to marketing, ensuring you can streamline your operations and boost overall efficiency.
The key to picking the right set of tools is understanding your enterprise's specific pain points and objectives. Once you've identified those areas, feel free to explore and experiment with the options we've presented. Please don't be shy about taking advantage of trial periods or free plans; they're perfect for finding the ideal match without digging deep into your pockets.
Among these exceptional tools, Plerdy stands out for its ability to provide valuable insights into conversion rate optimization. Unlock the power of Plerdy to fine-tune your online presence and enhance your user experience.
So, why hesitate? Dive into the world of small business tools and watch your venture thrive. Remember – Rome wasn't built in a day, and neither will your business. But with the right set of digital helpers, you can surely pave the way to success.
🚀Take the first step by giving Plerdy a spin and see how its conversion rate analysis can work wonders for your bottom line! 💼