Search engine optimization (SEO) is the main internet marketing traffic channel for businesses in any niche with targeted keywords. Some startup owners are ditching SEO for paid advertising because of the quick results, but faster isn't always better. SEO requires a long-term strategy that includes:
Site analysis and search for SEO errors (manually or with the help of Ahrefs or Screaming Frog).
Definition of landing pages.
Keyword analysis through Google Ads Keyword Tools or Ubersuggest (with which you can also study the semantic core of competitors).
Creation of terms of reference for copywriters to write articles, preferably indicating the structure.
Optimization of service and product pages: introduction of keywords in H1, H2, development of title and description.
Analysis of competitor backlinks through Ahrefs and Ubersuggest – see where they are placed and replicate that in your strategy.

This takes time, but after a couple of months of stable investments, SEO will begin to bring interested users to the site at a price much lower than with Google Ads.
The more consciously and attentively the creators of a startup are engaged in SEO traffic research, the more benefits they get:
Customer behavior data powered by Plerdy.
Increasing the number of leads without being tied to a payment for each click.
Increasing the trust and recognition of the startup.
In addition, SEO promotion is a way of interacting with a "cold" audience, creating or heating demand for innovative products/goods/services for the market when a potential client does not even realize they need them.
23 Best Startup SEO Hacks
Many tools for increasing organic traffic do not require profound experience. And at the same time, they will help bring a startup to the first page of the search or even the top three of Google. Here are a few tricks to independently promote the site or give a clear task to a technical specialist.
Start With an SEO Strategy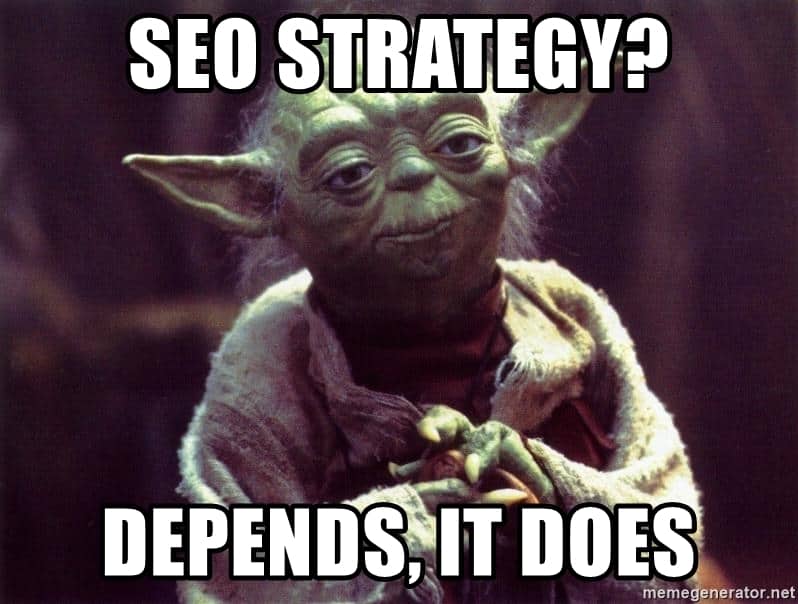 For effective SEO promotion in search networks, you need a strategy based on the company's business interests. This defines goals and key performance indicators to track results. Only after setting specific goals can you start selecting SEO tools. According to marketer Shaner Claire at ZooWho, the best way for a startup to optimize SEO is to understand what the site should do.
Use Free SEO Tools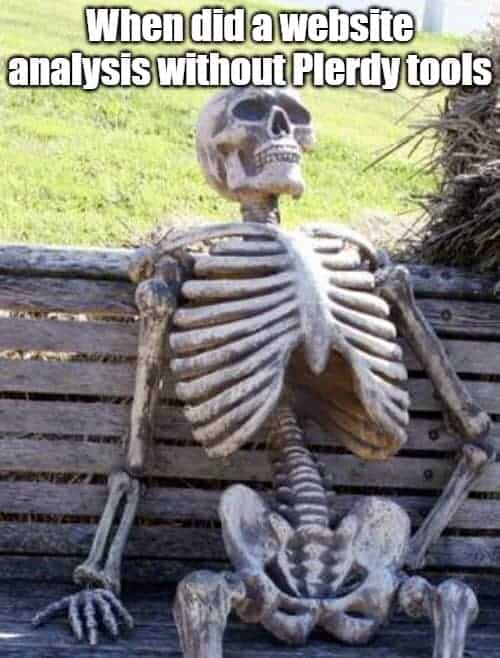 Small startups are often intimidated by the financial investments required to purchase SEO promotion tools. But information about competitors and the current situation in the search results can be collected using free digital assistants. The SEO Checker extension for Chrome tracks changes, errors, and growth points of a website in real time. The data will be a good basis for quickly changing the SEO strategy for website promotion and competitor analysis.
Allocate a Budget for SEO
The SEO budget consists of the services of specialists (in-house or agency) and the cost of:
Building a backlink strategy. It is important to consider performance here. For example, sometimes bloggers offer to sell such links, but in the end, it turns out to be unprofitable.
Paying for services that help automate SEO processes and save time.
Paying a copywriter for written text or an article.
But everything is individual. A survey of 150 startup leaders showed that only about 10% spend more than $5,000 per month, while many don't budget for optimization at all. If the possibilities are limited, but you want to develop organic traffic, you should start with one or two of the least expensive SEO tools and build up over time.
Focus on Minimizing Load Speeds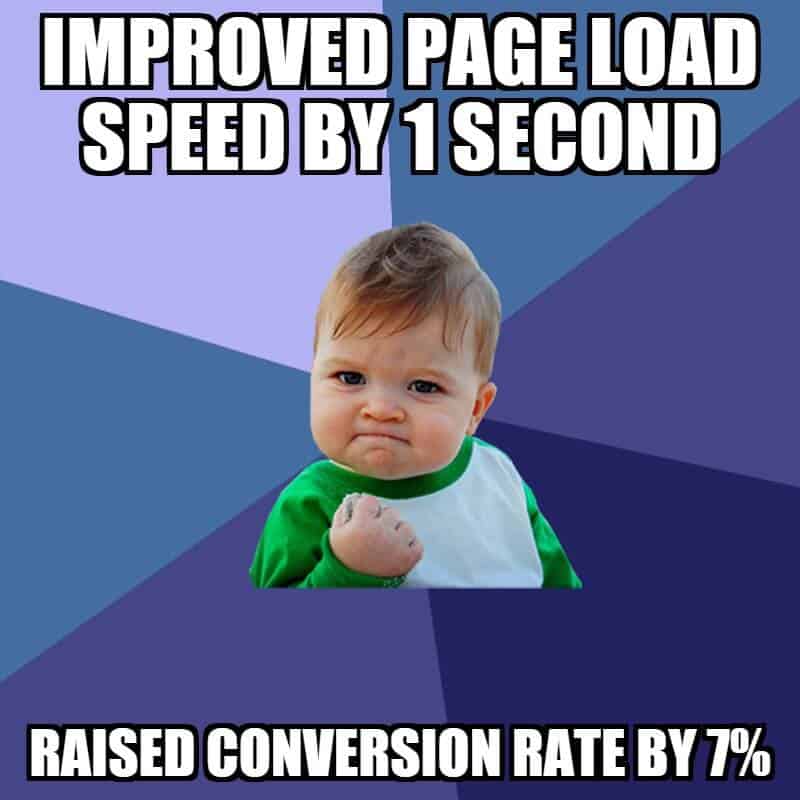 According to Kulwant Nagi from AffloSpark, the main goal of a startup is to serve the user more quickly than a competitor. Even if the product presented on the landing page fully satisfies the buyer's request, he may not wait for the download and leave. There are many simple ways to speed up your work – for example, compress images, remove unnecessary media files, and enable caching.
Perform Local SEO
A local promotion strategy is effective in niches where you can find geo-specific queries in the format "keyword" + city, region, and words like "nearby" or "nearest." Google makes about 40% of searches and drives visitors through low-frequency traffic with high conversion. It is easier for a startup to compete with the market giants at the local level, but this does not apply to all areas. For example, in SaaS, as a rule, requests based on geolocation are not used.
Have a Mobile-Friendly Site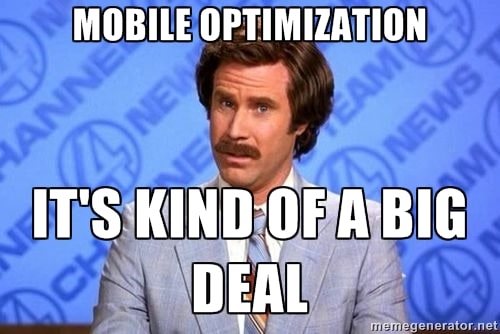 Back in 2019, Google recorded that the share of mobile traffic exceeded half of all queries, according to marketer Jitendra Vaswani from BloggersIdeas. The focus of indexing has shifted, which means that the site's position directly depends on its adaptation to mobile devices. Key factors are design and download speed. The quality and functionality of web pages, when opened on smartphones, should not be worse than on desktop versions – Google's Mobile-First Index rule affects ranking and conversion.
Target Commercial Keywords
When compiling an SEO strategy for a startup, special attention should be paid to keywords that reflect the niche demand for the product and the interests of the target group of buyers. Ben Cook from JC Social Media advises creating the semantic core of the site and the basis of content marketing – for publishing information materials on third-party websites, company blogs, etc. Optimized content will attract an interested audience.
Publish High-Quality Content
Quality is better than quantity – marketer Jonathan Aufray from Growth Hackers confirms this truth. Informative, up-to-date articles attract the target audience and naturally increase the loyalty to the startup of both users and search networks. A bonus is the growth of external link mass: if the text is useful, other companies will use it on their web pages.
Answer the Questions Your Audience Is Asking
To create important content for your audience, you need to understand their interests, pains and possible questions when choosing or buying a product. "Reveal it in your articles," recommends Kelsey Formost of Tagger Media. You can find clues in reviews of similar products, paid search queries, and by constantly analyzing organic traffic through the Google Search Console.
Partner With Other Companies
Collaborations are a way to increase awareness at the expense of customers of other companies. You can go the hard way: enter into long-term cooperation with a brand from the same or a related industry. Or you can unite based on common interests and goals. For example, create an informative article or video, arrange a contest, or broadcast live. The traffic of social media followers is a full-fledged currency that companies can exchange in the age of influencer marketing.
Target a Global Audience
Translation of content into other languages will expand the startup's target audience beyond the country's borders. Language versions of the site attract traffic from different parts of the world and build backlinks from local websites. The competition is lower here, so it's easier to get to the top of search results for a specific topic. To do this, it is not even necessary to keep full-time authors and translators: you need to create several articles by freelancers.
Optimize Images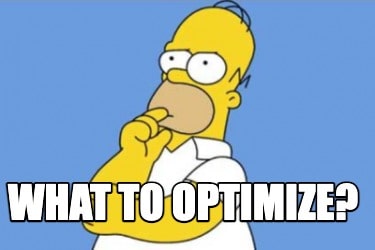 If the images are optimized, they can get into the top of the results of images, including through Google Images. To get the most out of it, you need to help search engines crawl and visualize content. The official recommendations are that Google prioritizes user experience and value. Any image must correspond to the content and have the correct technical design: a structured URL, alt, title attributes, and semantic markup.
Check Your Meta Descriptions
Of all the meta tags, description is the one that affects how a site appears in search results. Together with the name, this is an additional key to influencing the user even before visiting the web page. So, this is a way to increase rankings and CTR. The main rule is to compose them separately for each page and language version so that the tags match the content. You can also use Structured Data, based on the lightweight JSON-LD data format, which is a way for Google to understand the structure of each content element on the page and highlight it in search. You can learn more about the principles at work here.
Use Competitors' Best-Performing Content Ideas
Uniqueness is always encouraged, but sometimes the best way to get to the top is to follow the example of those who are already there. Competitors who rank highly in the SERPs have probably tried many approaches to building a site and choose the one that yielded the best results. It's not about copying someone else's style – you need to "spy" and choose the right ideas and chips and then compile them to fit the goals and objectives of your startup. Apps like SimilarWeb can help you learn more about your competitors.
Repurpose Content Into Video Format
According to a study by Hubspot, 72% of users try to learn about services and products through videos. Instead of a long article, many prefer to watch a short video and stay on the site longer. Search engine algorithms understand this, which is why video content increases rankings. Any format is suitable: a presentation, a master class, a short "squeeze" on textual information, unpacking instructions, etc. Another option is a classic commercial that can be used both on the site and for advertising on Youtube. L'Oreal did this and received 34% of all sales in its niche. The main thing is to maintain relevance and be mindful of technical optimization. More practical examples can be found here.
Avoid Keyword Cannibalization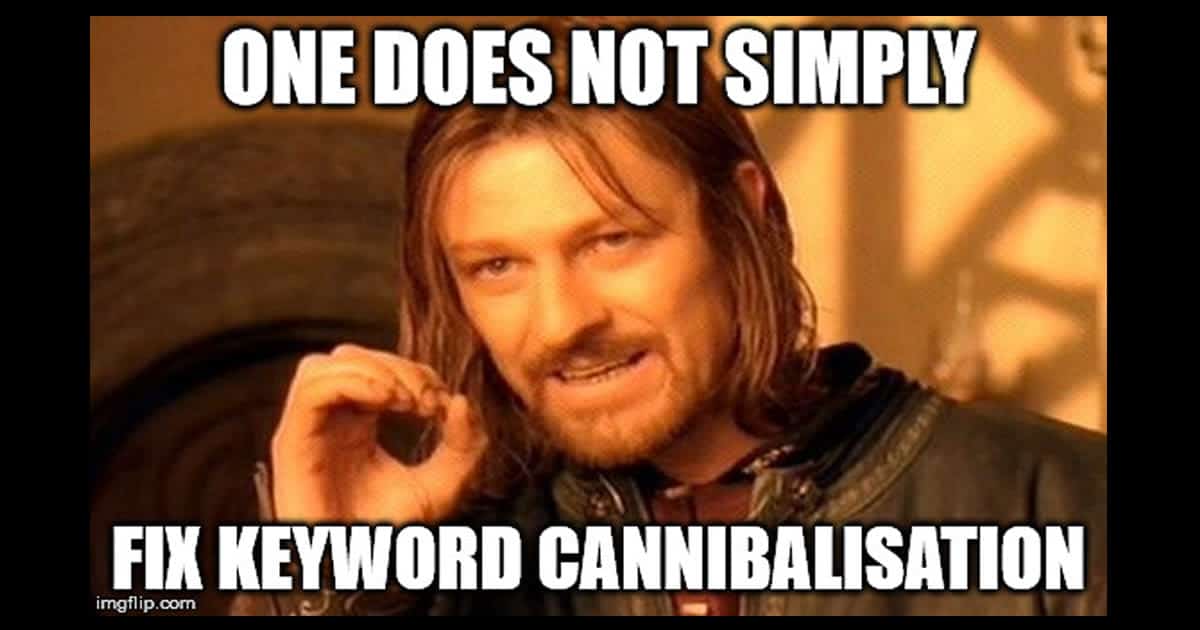 Among beginners in SEO promotion, there is an opinion that the more web pages are targeted for one keyword, the higher the chances of getting into the top three results for it. But in fact, everything works the other way around – the site competes with itself, which is why it receives fewer visits and conversions. You can analyze this through the Google Search Console. If several pages with the same content are promoted along with the same semantic core at once, they need to be combined to save traffic and CTR.
Get Backlinks Gradually
Backlinks are an important factor in the reliability and "solidity" of a website for search robots, which reduces the promotion's effectiveness if used incorrectly – for example, if links are building up too actively or from unverified websites. Algorithms perceive them as bought, so they lower the trust index. A couple of natural links per day are enough for starters, like reviews or comments on authoritative sites. And only after that can you steadily increase the number of links.
Optimize Your Content for Voice Search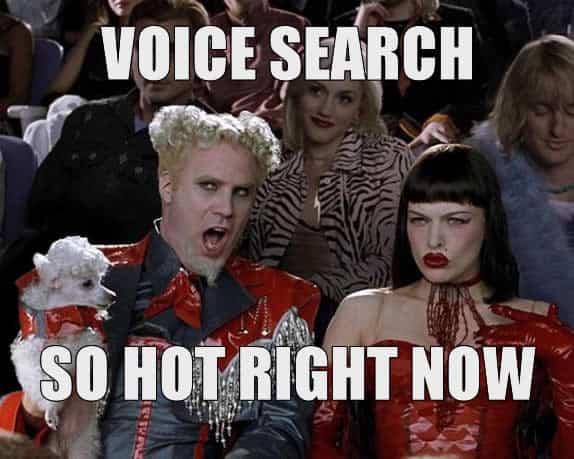 According to Google, the share of voice queries in search has increased 1.5 times over the past two years, and in 2021 it was 30%. To get ahead of competitors tomorrow, it's worth doing content optimization today. For example, add a Featured Snippets element to a startup site – a piece of text with an answer to a question. This is what search robots are looking for in the code and read aloud to the user during voice search. You should focus on low-frequency keywords with a long tail, more in line with live speech.
Segment Customers
The target audience is heterogeneous. Each segment has a different motivation for buying and a different reaction to certain triggers. To not apply the same offer to all potential buyers, you can create personalized messages for each group to answer a question of interest. You can study the interests and behaviors of consumers using the free functions of Google Analytics, Plerdy.
Actively Engage With Your Audience
To show a potential client and search algorithms that a real person runs a website, you need to think about ways to interact with the audience. The ability to leave comments on an internal blog is just one of the contact options. Tracking startup mentions on third-party sites, social networks, maps, and other potential traffic sources provide additional touchpoints with the target consumer.
Don't Scrimp on Infographics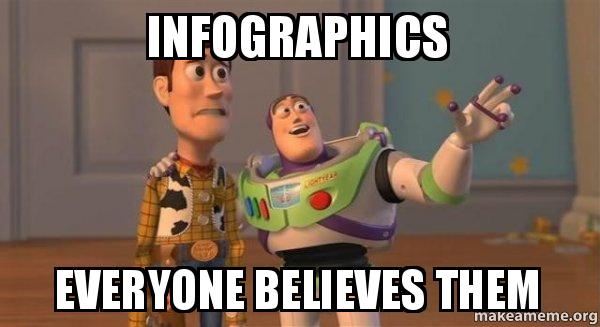 About 75% of the human brain's information is visual. Internet marketing strategist Neil Patel claims that using infographics increase CTR and reduce bounce rates. Free design apps have many ready-made layouts that will help you visualize information in a way that users and other websites want to share.
Encourage User-Generated Content
Creating promotional messages about a business is an ongoing, labor-intensive process. User-generated content (or UGC) can also be used for promotion, requiring less time and money. If the company is not well known, customers do not create active mentions. But users can be motivated. For example, offer a promotional code with a discount, a special gift, participation in a raffle, or clothes or accessories with the startup's logo.
Do Press (PR)
Despite the popularity of social media, people continue to love and trust the press. Therefore, articles about a startup in reputable publications with online versions are an abundant source of backlinks and mentions. Any company activity can be used as a media event: new product launch, sales results, and commercial achievements or innovations. It is easier to compete for attention in a niche or local publications, systematic work with which will increase the popularity of a startup and make it more attractive to large media.
Conclusion
At the start, even the head of a startup can work on the SEO promotion of the site. The secret is to use simple methods that thousands of companies have already tried. Even if there is no time for long-term work, studying organic traffic is a valuable resource for a company's business strategy, which will help you always be one step ahead of the competition.