Creating surveys is the best way to get information from your customers and users and from people who are potentially interested in your activity. Many tools help conduct surveys, but not all have a large capacity.
SurveyMonkey is the world's leading solution for online surveys. It allows you to create a survey and send it by e-mail easily. The tool helps millions of companies, organizations, and individuals get the information they need to make better decisions.
For independent researchers, SurveyMonkey offers a robust and easy-to-use online survey technology with features such as a question database and survey templates to conduct market research efficiently or measure customer satisfaction.
Best 10 SurveyMonkey Alternatives
Understandably, SurveyMonkey is not the only option presented on the market. There are plenty of SurveyMonkey alternatives worth your attention. We have selected several alternatives to SurveyMonkey to show you how impressive the selection of tools is.
#1. Qualaroo Alternative to SurveyMonkey
Qualaroo is suitable for marketers, entrepreneurs, website designers, and developers. Qualaroo conducts market research on the website using questionnaires. For example, suppose your visitor triggers an event, such as leaving the browser window after a certain period of stay on the page or visiting your page for the umpteenth time. In that case, you can display a short questionnaire.
The user has the opportunity to communicate his user experiences interactively here. This can also be done in the conversion funnel after the visitor has triggered a purchase activity. For example, you could ask how he became aware of your offer or whether he feels sufficiently informed.
The functions include:
Survey templates.
AI sentiment analysis.
Confirmation page surveys.
Question branching.
A/B testing.
Integrations and more.
The founder is Sean Ellis. The clients include Nitro, Palgrave Macmillan Ltd., Enterprise Fleet Management, Inc., and The Wall Street Journal, Inc. It is one of the partially free alternatives to SurveyMonkey, headquartered in Texas, United States.
#2. Zoho Survey Alternative to SurveyMonkey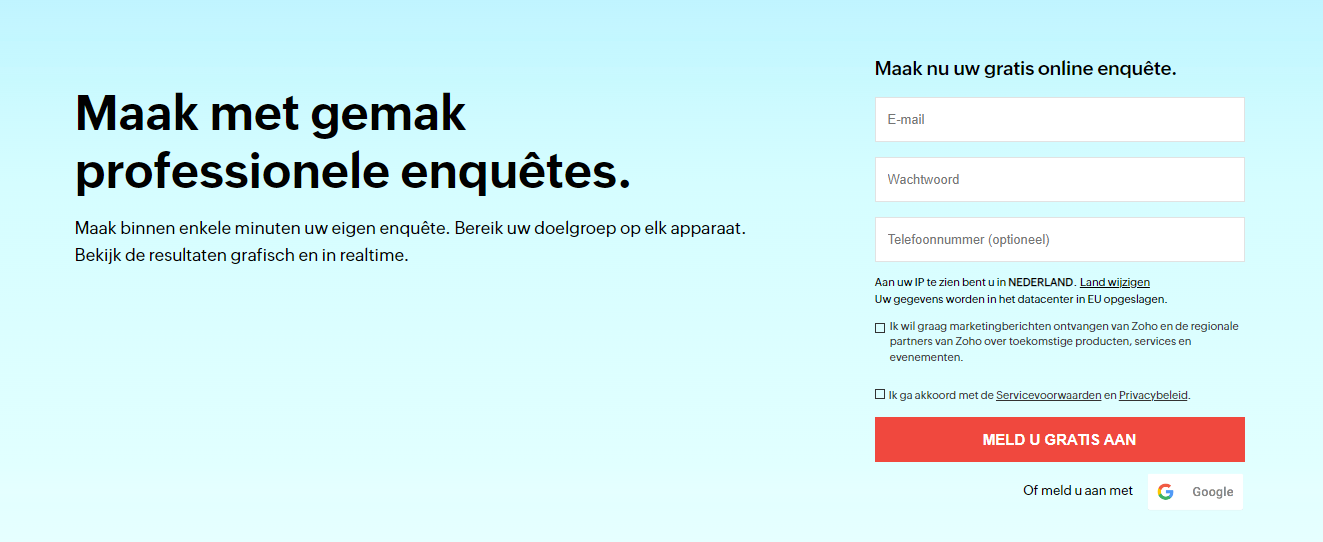 Zoho Survey is an online research tool that allows you to create an unlimited number of surveys for your target audience to collect feedback. Zoho Survey gives you everything you need to create surveys, distribute them, and analyze data. It is one of the best SurveyMonkey alternatives, free.
Zoho Survey features are as follows:
User survey design.
Custom branding.
Offline research.
Sharing surveys.
Comprehensive reports.
Multilingual polls.
E-mail notifications.
Integration with Zoho CRM and Google Docs.
User management.
Portal creation.
Templates.
Sridhar Vembu is the founder. The company is headquartered in Austin, Texas. The customers are Apple, Adidas, HBO, CreditSuisse, and Nike. It is one of the best SurveyMonkey free alternatives.
#3. Jotform Alternative to SurveyMonkey

JotForm is a simple, user-friendly, and fully featured form builder with hundreds of ready-made conditional form templates and various integrations with third-party applications. With a free forever pricing plan, this is a worthy candidate for small business owners looking for a free-form builder. However, if you want to take the plunge and buy this program, it's also much more affordable than most competitors on the market. Here are the benefits:
Visual report builder.
Universal and mobile downloads.
Fully customizable forms.
E-mail support: paid subscribers only.
Forum.
Support center.
Blog.
Video lessons.
Phone support.
Live chat.
Aytekin Tank is the founder. JotForm is located in San Francisco, California, United States. This SurveyMonkey alternative is used by many companies, including SXSW LLC, Lawrence Berkeley National Laboratory, MongoDB Inc, and California State University-Stanislaus.
#4. QuestionPro Alternative to SurveyMonkey

QuestionPro is an excellent SaaS survey solution that provides various applications to measure and manage customer experience, employee engagement, and audience mood. It is indeed one of the most desirable free SurveyMonkey alternatives. More than 40 question types, more than 350 ready-made survey templates, and customizable topics are offered. You can send your survey by e-mail, SMS, QR code, via an app, social networks, or embed it on your website. In addition, QuestionPro offers over 80 functions for creating online surveys free of charge.
Vivek Bhaskaran is the founder. The company is headquartered in Austin, Texas, US. It is used by Microsoft, Yahoo, HP, Intuit, and Intel.
#5. Alchemer Alternative to SurveyMonkey

SurveyGizmo is the original name of an online survey tool, which is now called Alchemer. It was founded in Colorado in 2006. Now the company offers the software under the name Alchemer.
The tool has a total of 122 different functions. It is not only available in English but also in German and many other languages. The tool is a free trial version, but a paid option is also offered. The versions are aimed at private individuals, but companies and scientific institutions would also find them useful. The founder is Christian Vanek. Clients include FedEx, Adobe, SalesForce, Dish, and Verizon.
#6. Survio Alternative to SurveyMonkey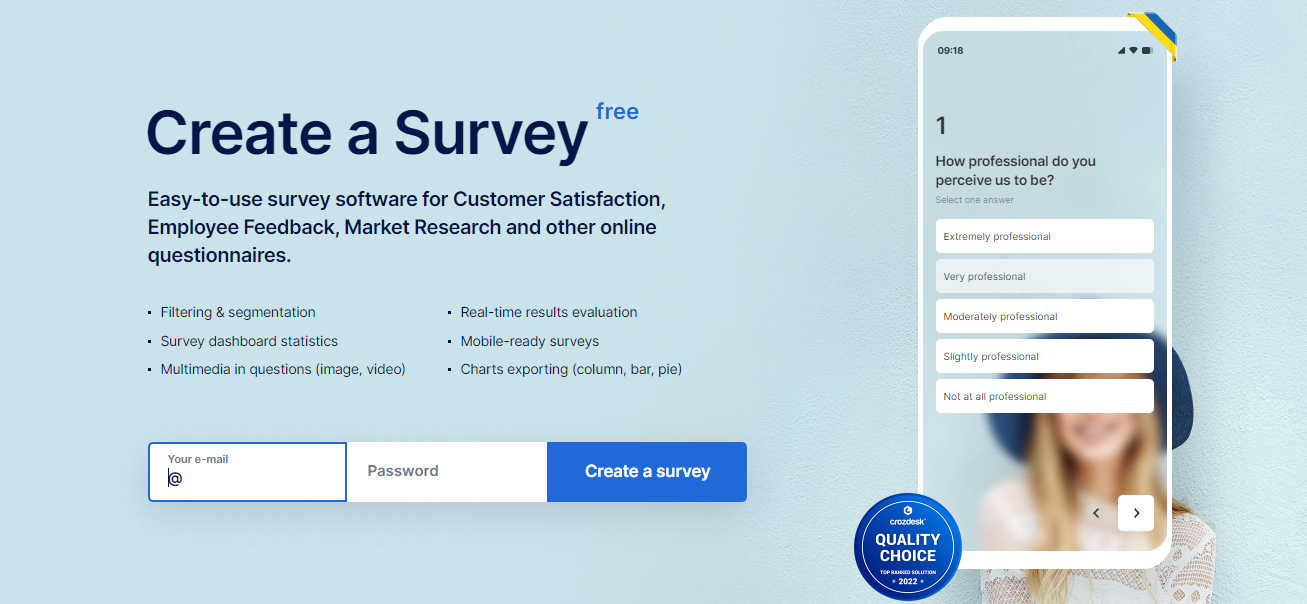 What is the other SurveyMonkey apply alternatives? Survio is a service that allows you to create a survey or questionnaire in two steps, insert images or clips into them, add a modern style, and add interactive graphics. All of this is available at any tariff, but they differ in additional features, the number of questionnaires, and collected answers.
What can Survio offer on the advanced plan?
Unlimited polls.
Reports in PDF, DOC, XLS, CSV, XML, HTML.
100+ questionnaire templates for rapid publication.
Questionnaire logic.
Password + IP protection.
Insert your logo in questionnaires and reports.
E-mail invitations.
Sharing results.
Fully customizable forms.
The founder is Ondrej Coufalik. The company is headquartered in South Moravian, Czech Republic. Its clients include IBM, FedEx, Tesco, Ford, and Mastercard.
#7. Survicate Alternative to SurveyMonkey

Survicate is an all-in-one customer feedback software. You can collect customer feedback across all digital outlets with just one tool. Use the information you collect to reduce churn, increase customer loyalty, and meet customer needs. Survicate integrates directly with popular marketing automation and CRM platforms like Intercom, HubSpot, or Salesforce. The clients include Packhelp, BPS, Carwale, Agendor. The founder of this SurveyMonkey alternative is Kamil Rejent. The company is headquartered in Warsaw, Mazowieckie, Poland.
#8. Odoo Survey Alternative to SurveyMonkey

Odoo Survey is another SurveyMonkey alternative that helps make your surveys more attractive and effective. With the help of the solution, you can do the following:
Create and test surveys.
Share and collect data.
Analyze responses.
Get immediate benefits from the results.
The founder is Fabien Pinckaers. The company is headquartered in Grand-rosière, Brabant Wallon, Belgium. The clients include FIME SAS, PK Sound, Beta Information Technology L.L.C., and Aeries Technology Group.
#9. SurveyLegend Alternative to SurveyMonkey
SurveyLegend is a next-generation platform for creating interactive forms and surveys. SurveyLegend enables companies – large and small – or even individuals to create great surveys on their PC or tablet, customize the appearance of the survey as they like, and display the collected data with attractive and understandable graphics. Surveys are created by simple drag and drop; you do not need to be a marketing research expert or IT expert to use this tool. Jasko Mahmutovic is the founder. This SurveyMonkey alternative is headquartered in Malmö, a beautiful city in southern Sweden. The clients include Netflix, Uber, Shopify, PayPal, and Roche.
#10. Block Survey Alternative to SurveyMonkey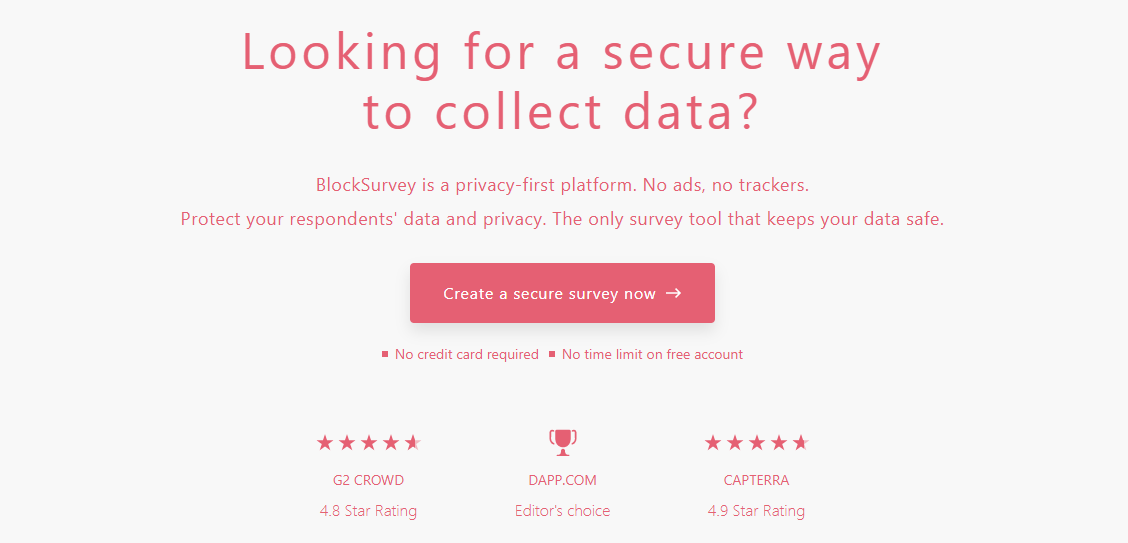 BlockSurvey is a privacy-first platform that helps to collect data safely and easily. The features include:
A huge number of clients show this solution is worth your attention. The clients include Stacks, CityCoins, Absolutum, and ETHP Planet. Wilson Bright is the founder. This SurveyMonkey alternative is headquartered in Karnataka, India.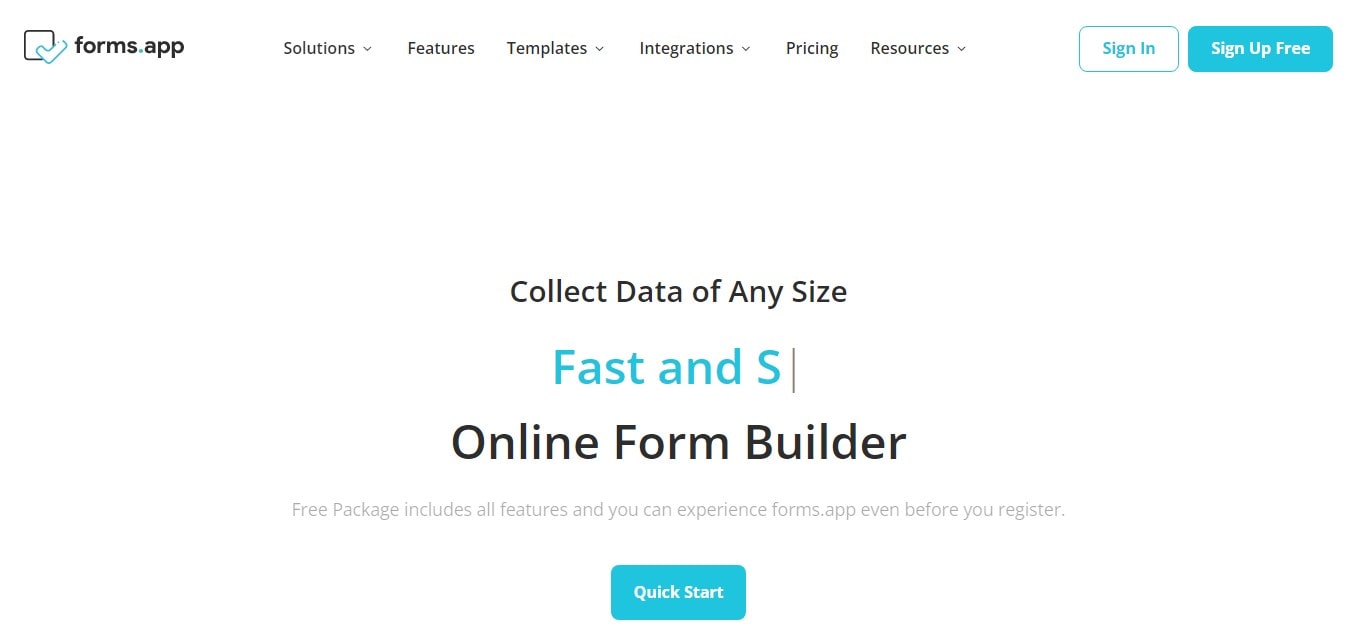 One of the SurveyMonkey alternatives is forms.app. With forms.app, users can create forms and surveys for a wide range of subjects easily and quickly. Thanks to +500 ready-made templates, users can make forms, surveys, and quizzes without knowing a single line of code. In addition, forms.app offers a free forever plan, and almost all advanced features are available. Users can also collect payment without any extra fee, even in the free plan.
Collecting E-signature
Third-party integrations
Conditional logic
Calculator
Collecting payment
Product basket
Mobile application
Data import/export
Email & push notifications
Pros and Cons of using Surveymonkey
Our overview of SurveyMonkey audience alternatives would not be full without real customer reviews of SurveyMonkey. So let's take a look.
What do you like best about SurveyMonkey?
First, it helps us get feedback from our customers and employees. It is highly incremental for us to assess the multitude of opinions and make informed business decisions. Also, this tool makes it easier to send, create, and analyze surveys.
What do you dislike about the solution?
Well, it supports several file formats only. But, compared to other solutions, this one is pretty expensive. So, if I want to use it to the fullest, you have to pay. It is the only thing I dislike.
What do you like best about the solution?
It was incredibly pleasant for me to utilize this tool. First, I liked that I could see the results online. But, I have little experience with such programs, and this one is incredibly easy to use. The interface is great, indeed. Also, different tariffs make it possible for everybody to find something suitable.
What do you dislike about SurveyMonkey?
There is just one thing I don't like: the lack of integration. I want to use it together with other solutions I previously worked with. Another thing I don't like is that when a plan is downgraded, previously collected data cannot be used.
Conclusion
As you can see, SurveyMonkey is not the only option you can use if there is a need to create surveys. However, all options we described are reliable, so you can safely use one of those.