Many businesses nowadays entrust their content to specialists of marketing agencies. All effort of such a content marketing agency will be focused on successfully implementing your marketing strategy to give you the pre-supposed key outcome, namely profit. However, the growth in sales is not the only goal pursued by such agencies. They also aim to achieve several other objectives on their path to the major goal that will also contribute to your business success. We mean here by boosting brand awareness, customer loyalty, retargeting by interest lists, building brand authority, generating leads, sharing customer achievements, and other perspective steps.
What Does a Content Marketing Agency Do?
High-quality content can softly push potential clients to perform a target action, purchasing, subscribing, or whatever. And this is exactly what content marketing agencies can ensure.
They provide you with top-quality content that is both user-friendly and SEO-friendly. What is meant here is that your content should be clear to visitors so that they can effortlessly perceive it and understand what you want them to do. And it should also be engaging so that they want to perform that target action and, finally, do it. Meanwhile, being easily read by search engines is no less important. Your content should be SEO-optimized and contain a reasonable amount of keywords to be highly ranked.
This clear and engaging SEO content is the key to successfully implementing your marketing strategy. And content marketing agencies help businesses create such content and develop a different development strategy on its base.
Among the types of content they create, you can get texts (blog articles, website content, email newsletters, eBooks, landing pages, guides, posts on social media, etc.), infographics, videos, design elements, etc. Content marketing agencies also ensure automation of various marketing processes, SEO-optimization of texts, and content analytics.
Why a Content Marketing Agency is Important for Business
Content is a kind of a "bridge" between you and potential clients, a means of your interaction. If this "bridge" evokes a sense of reliability and authority in visitors (since even Google considers you trustworthy judging by your high ranking), if it sparks their interest in seeing what's on the other side, they will perform a target action. If it does not kindle their trust, they will find another way. In this regard, content marketing agencies are a sort of "gatekeepers" that help you reach your clients by making that "bridge" attractive to them.
Marketers not in vain regard content as one of the major lead generators. It plays a crucial role at each stage of a marketing funnel. Therefore, it is so important to be well-thought-out and controlled.
9 Best Content Marketing Agencies
Below, you can familiarize yourself with the list of the nine popular content marketing agencies Plerdy finds helpful for businesses.
Headquartered in Charleston, SC, the marketing agency "ClickGiant" is a recognized Google partner. Thanks to their services of SEO-optimization with longtail keywords, Berle increased the number of visitors per month by 2,000%. Good Life Co. got into the top three search results for the "financial planners and advisors" request, gained multiple quality leads and boosted their organic traffic by 163% after SEO-optimization by ClickGiant. They've also created Google-friendly content for American Steel Inc., Glenn & West, Alder Energy, Nectar, and others.
"We didn't have to be experts in SEO because they took care of everything", points out the Director of Marketing in American Steel Carports.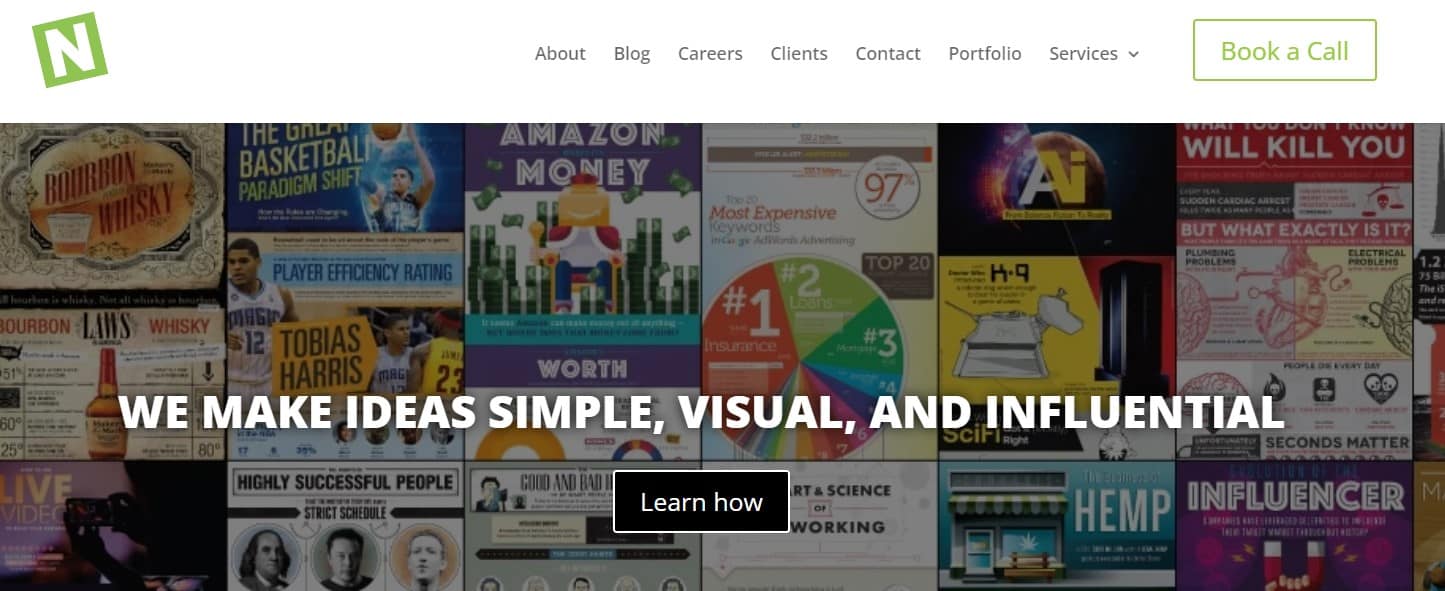 NowSourcing is an infographic design agency trusted by Google, Forbes, Microsoft, Adobe, BBC, and other well-renowned brands. They provide solutions in four primary spheres: research, graphic design, public relations, and SEO. In particular, they designed infographics for explaining the importance of pet insurance in the framework of the "Being a good pet parent means having pet insurance" project for IBBC. Besides, the NowSourcing team is the creators of Berkey Filters' infographics dedicated to their "Water is Life: Use Water Filter Systems" project.
"The team did not only create amazing infographics but also helped in promoting them", underlines the Marketing Manager of CADENAS PARTsolutions.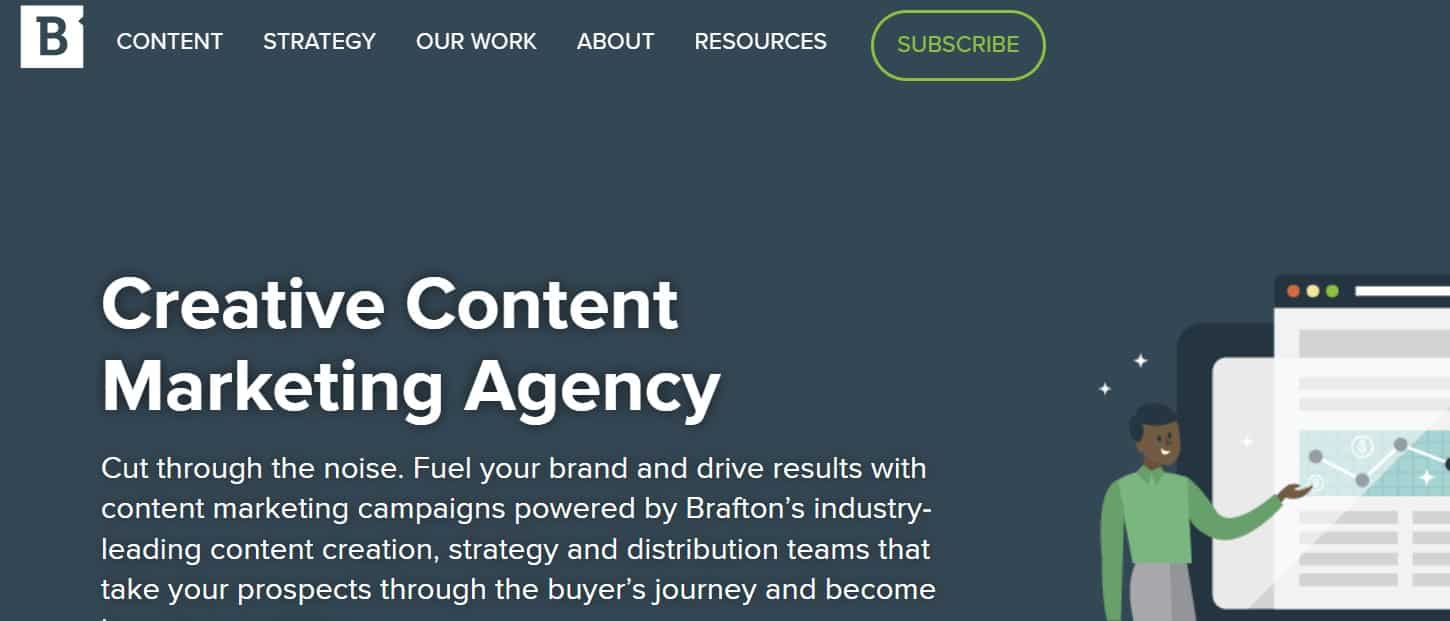 Brafton is a creative content marketing agency that "fuels" such well-recognized brands as
Appian, AIG, Marketo, Farmers Insurance, Pearson, etc. Their specifics are a unique Search Performance Brief (SPB) that helps maximize the ranking results and quality leads. Brafton promoted eSpatial to the first page of search results for ten of their target keywords and, thus, significantly boosted organic traffic and sales. Phone Ninjas turned to Brafton to improve brand awareness and increase site traffic. In the end, they got a 10% increase in overall search traffic, a 209% increase in sessions from Facebook & LinkedIn, and a 60% increase in blog traffic.
"Brafton is very methodical; their processes and timelines for the project are really easy to understand", says VP & Partner of Phone Ninjas.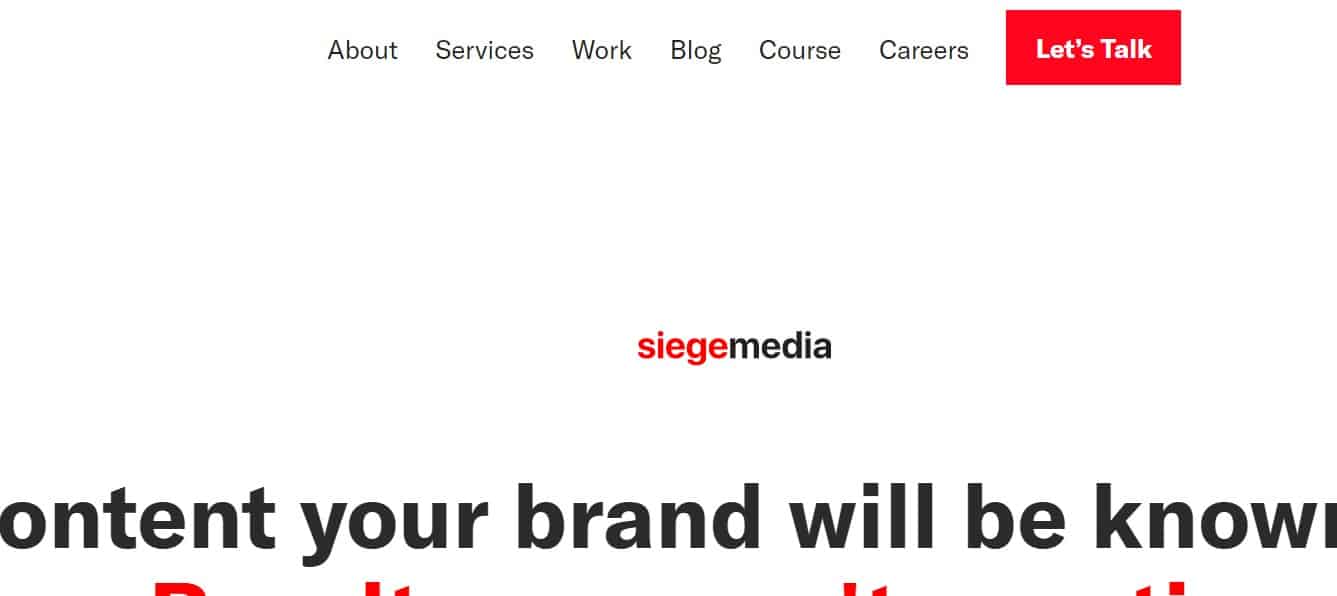 Siege Media is the agency that provides a whole spectrum of content marketing services your brand may need – copies, design, UX, optimization, promotion, links. They got 30 posts ranked No.1 by Google for Audible and promoted 48 posts out of 50 to the first search results page. Siege Media also ran a content strategy for Shutterfly. As a result, the monthly traffic value of their blog grew up to $1,700,000, their organic traffic increased to 2,500,000, and they earned more than 7,000 links. Among other clients there are FastCompany, lifehacker, TIME, CBSO, Mashable, and others.
"Siege Media has amazed us with a strong pitch and a business-minded presence from the start", claims the Former Head of Content Strategy of Work Management Platform.

IGW is the visual marketing agency trusted by Pepsico, Intel, Google, World Health Organization, P&G, and other world-famous brands. They take care of building content strategies, conducting research, developing campaigns, implementing marketing strategies, and improving ROI. IGW created medical animations for American Heart Association and Promaxo, explainer videos for APOPO and Hilton, 3D animations for ALLEGRO and CANBAZ, and implemented other successful projects.
"They do a great job taking a high-level theme and giving creative ideas on what to do", highlights Global Well-Being Leader, GE.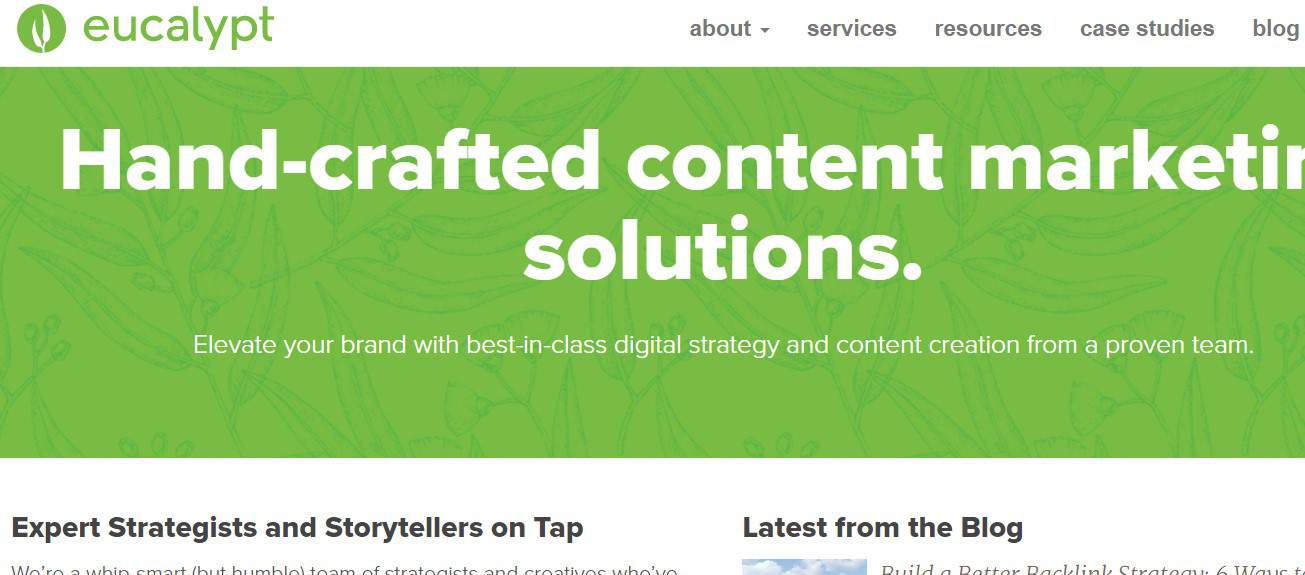 Eucalypt Media is the content marketing agency in Jacksonville, Florida, that delivers hand-crafted creative solutions to their clients, including ATLASSIAN, cadence, Colby, LinkedIn, etc. Eucalypt Media grew web traffic of Instore by 400+%. The agency also assisted Bizo in raising its profile and generating leads. As a result, after extensive branding, advertising, and retargeting campaigns, Bizo started generating more than 250 leads at a low cost per lead.
"From day one, it's felt like they've truly been part of our team for years", shares the Director of Product Marketing in Internet Platform.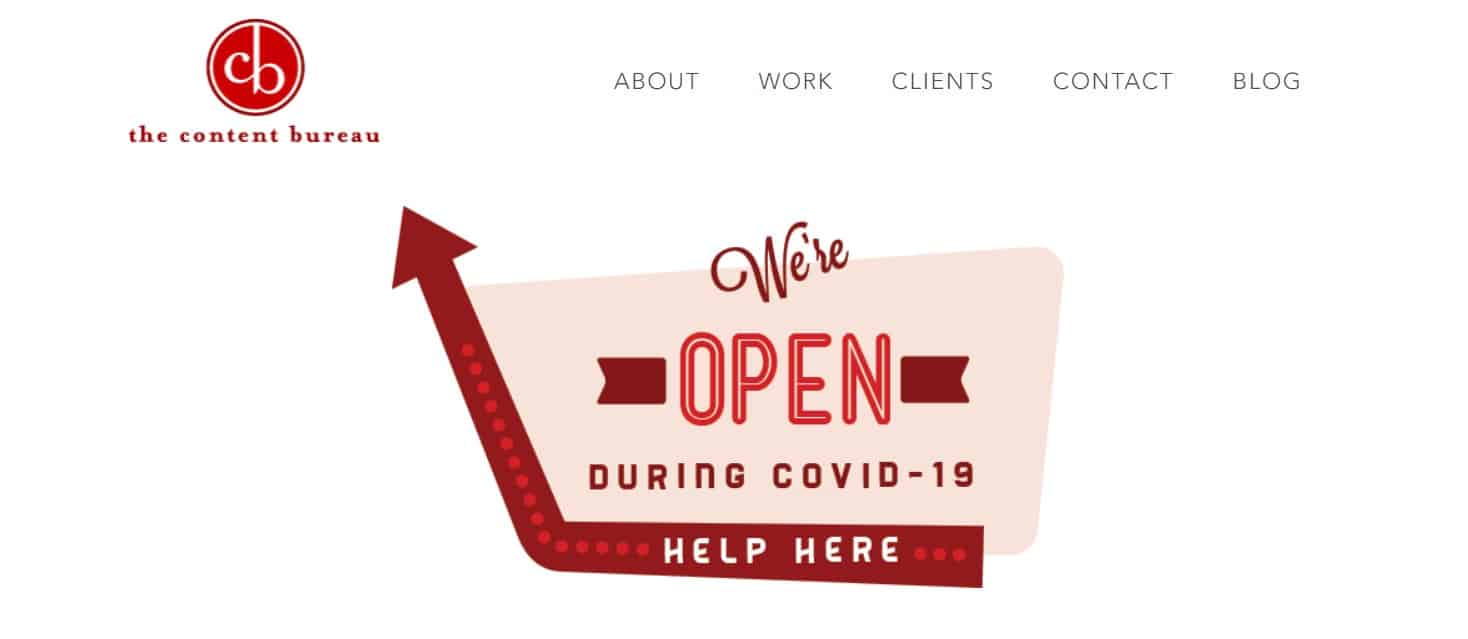 The Content Bureau is a successful marketing communications agency creating the highest quality B2B marketing collateral. They created the cover story for three of the last four "PeopleTalk" glossy magazines distributed quarterly to over 100,000 PeopleSoft customers, suppliers, and partners worldwide. Besides, The Content Bureau caused a growth in sales for Business Objects by writing a high-profile white paper, "Developing a Stronger CIO-CFO Relationship" that earned 1,500 downloads and established $500,000 in new pipeline opportunities. Yahoo!, Sony Electronics, Apple, XOJET, Sofinnova Ventures, etc.
"Their project management and communication are the most impressive", marks the Sales Development & Creative Services Director of Crowe.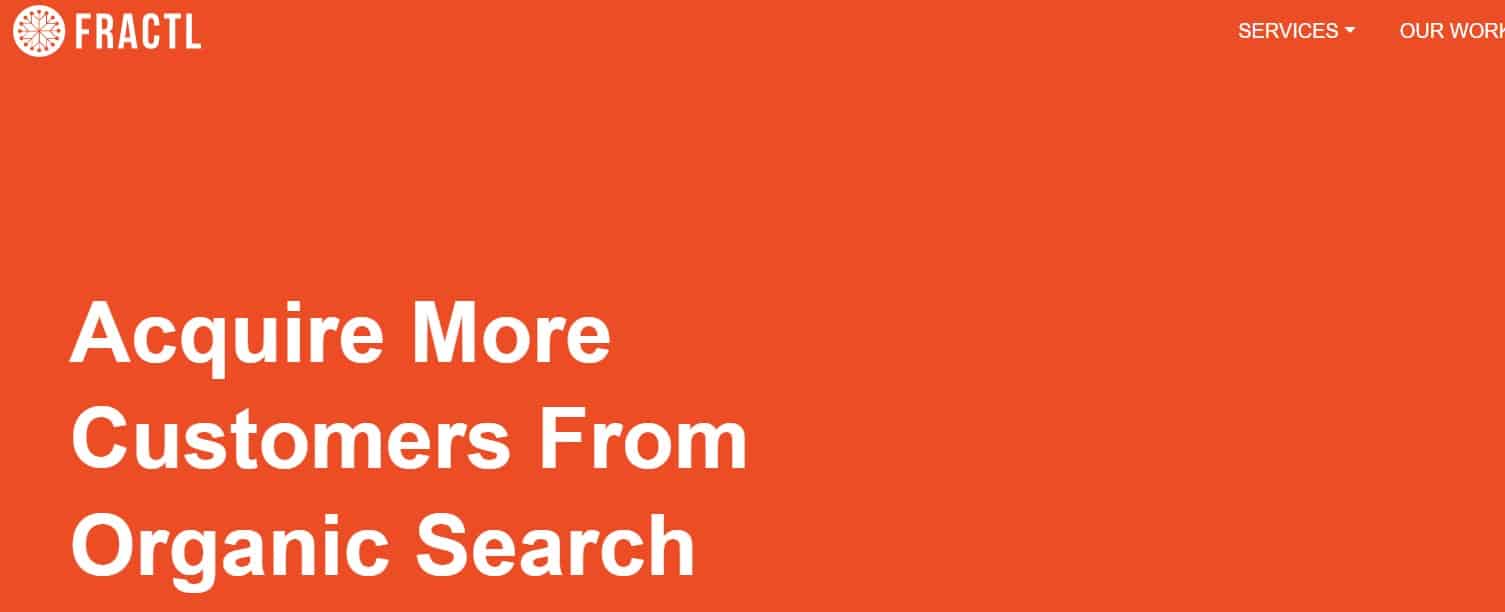 Fractl is the content marketing agency that delivers high-quality services related to organic growth, strategy consulting, content, development, digital PR, and SEO. Some of their clients are TIME, ebay, PAYCHEX, busbud, The New York Times, etc.
Fractl earned links from 931 exclusive domains for Porch.com in one year. They also brought Superdrug a 238% increase in organic search traffic in 16 months.
"They don't just complete the deliverables; they see our success as their success and want us to do well", says the Head of Organic Growth at Business Startup Studio.

Fixture Media was originally named "Content Harmony." This marketing agency assists brands in reaching their target audiences via content marketing and builds its publishing and eCommerce brands. In particular, they cooperated with iFit, wikibuy, zulilu, Coastal, Liquid Web, and others.
Home Goods DTC got +100,000 growth in monthly organic sessions. And Healthcare Startup got 400+ digital placements and links.
"They have a very proven system for getting companies up and running and getting that content engine purring," emphasizes the VP of Marketing, Atlas Informatics.
Conclusions
So, there you have it, the 9 best content marketing agencies that help businesses build and implement powerful content strategies. We hope we've conveyed to you the importance of such agencies' services. Some well-recognized brands apply to content marketing agencies for their services and reap the benefits of their cooperation as a result. If your business needs strong content that will attract high-quality leads and cause significant growth in sales, a content marketing agency is exactly what you need.