Every business with an online presence cares about its website conversion rate and tries to make conversion fantastic. Companies set different marketing goals – to generate more leads, increase sales or get more subscriptions via marketing campaigns. Regardless of the aim, all of them look for conversion optimization of the landing page and the website and will benefit from professional CRO agencies.
CRO is the acronym for conversion rate optimization. CRO agencies develop marketing strategies to improve rates of conversion on companies' websites. For example, if web pages have a lot of visitors but the conversion rate is low, the dedicated CRO agency will increase the number of those who take action you expect them to, for instance, buy a product or leave their contacts, skyrocketing marketing campaign
Let's have a look ? at what marketing services CRO agencies provide to clients.
CRO agency services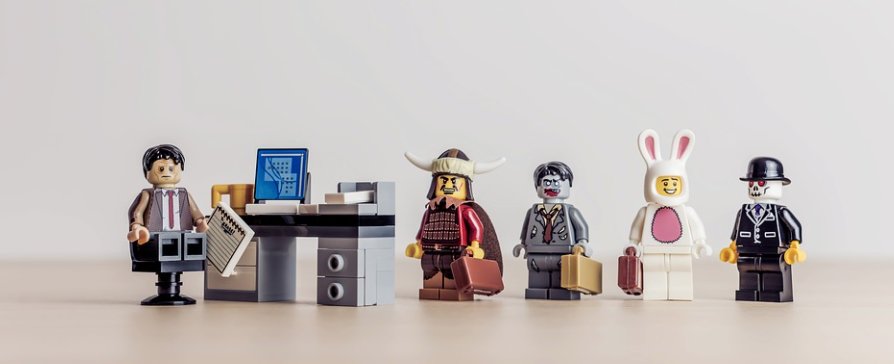 Best CRO agencies provide audit, testing, optimizing, and training services.
The top 10 conversion optimization agencies offer :
CRO audit (in-depth marketing research on how users' behavior impacts conversion rate)
A/B split testing (a process where two or more versions of a website are shown to users to find out which one works best for CRO marketing plan)
Multivariate split testing (similar to A/B testing but includes numerous variable combinations)
Heatmap testing (results in a graphical representation of where users click on a webpage)
In-depth study of how users act on the website
User experience prototyping (visualizing design solution)
Improving UX
Competitor research (study of competitors' performance)
Search engine optimization (ranks website higher on search engine results)
CRO training (equipping in-house marketing team with CRO skills)
There are also CRO agencies providing marketing, advertising, and social media marketing services to handle your conversion rate optimization process. Hire a CRO agency to get access to the best marketing strategies and reach top conversion rate optimisation.
10 Benefits of CRO Agency
If you consider cooperating with the best CRO companies, you may wonder what value it will bring you in terms of youe marketing campaign. The key is that a reliable environmental CRO agency gives you all above-listed optimization services.
Learning more about your users
The main thing to remember is that visitors want to access a particular service when they come to the website. It is vital to create an accurate picture of the average user. Without a clear understanding of who belongs to the audience, you will never offer the best journey map to them, and your marketing strategy will simply fail. CRO agency that offers CRO audit will give you an idea of how the website looks to most of the visitors – how they navigate through a website, which buttons click, and what makes them do this.
Getting insights into your audience
Massive marketing campaigns aimed to attract crowds of potential customers are in the past. Today, conversion optimization strategies come to the fore, and their main task is personally reaching customers. Profession CRO agencies will research the market to get the latest customer insights. A team of CRO experts will help you create a demographic and psychographic profile of your ideal customer with data on their age, gender, social status, lifestyle and other parameters.
Making decisions based on data
It is always tempting to rely on your emotions when making a decision. However, this approach rarely brings the desired results when it comes to marketing tasks. At the same time, choices based on data will never let you down. So make sure to collect the company's key performance indicators (KPIs) to get efficient tips for what is suitable for CRO strategy. Professional CRO agencies will provide quantitative data and facts that lead to better decisions instead of assumptions about what changes will increase the conversion rate.
Getting better results in conversion rate
It is not an easy task to choose the best strategy to optimize your conversion rate. However, even a half percent increase may bring a tremendous change to your business. Sitetuners in a CRO agency will develop a practical step-by-step plan to achieve high conversion rates. CRO experts have years of experience helping businesses to raise conversion rates on their websites and a proven track record of successful CRO strategy cases.
Learning about your competitors
Do not always treat your competitors as enemies – they can be beneficial in many aspects. Analyzing their activity will help you create unique initiatives to help you stand out from the crowd. Besides, you will also be able to avoid pitfalls and mistakes. CRO agencies will research your competitors so you can see what your strong or weak points are and how you can provide more value than them.
Ranking you higher in search results
No matter whether you are a young startup or a known company, you should always aim to rank higher on Google. Conversion rate and search engine ranking are interconnected. The higher you rank on search engines, the more visitors you get. With a great UX, you will rank high and get more conversions. However, Google search algorithms continuously evolve, and it is challenging to improve your ranking and even maintain it without expert CRO services. Many CRO professionals offer high-level SEO optimization services.
Testing in a secure environment
Launching a conversion rate optimization process is too risky without a prediction of its outcome. Optimization agencies use CRO tests that mainly come in the form of A/B tests, but there are other ways to foresee the chosen strategy's performance. It allows you to get critical insight without actual changes to your current website. Experienced CRO agencies will always have proven testing processes that enable you to experiment with a website without damaging it.
Learning from experts
The Internet is overflowing with all sorts of tips on how to improve your conversion. You are free to find dozens of strategies and methods to consider before hiring a CRO specialist for conversion rate optimization service. However, this abundance of information often makes it difficult to separate facts and fiction. It is highly advisable to rely on CRO experts and their expertise if you do not want to become a victim of false conversion optimization advice.
Getting to know cutting-edge tools
Even if your CRO strategy works fine, do not get relaxed. Leading conversion rate optimization agencies come up with new algorithms that are worth testing. You may need a CRO agency to audit your website and choose the best instruments to drive your metrics. Get benefits from the best tools CRO agencies offer for conversion rate optimisation.
Making more money in the long run
Being mindful of your marketing budget, the idea to hire a CRO agency may sound like an additional expense. However, although it may not result in immediate revenue, it will bring you much more value than invested in the longterm. What is most important, the CRO agency for business will collect data and insights that are vital for your future growth. Thus, understanding your audience will enable you to create unique solutions for a conversion rate boost.
How to Choose CRO Agency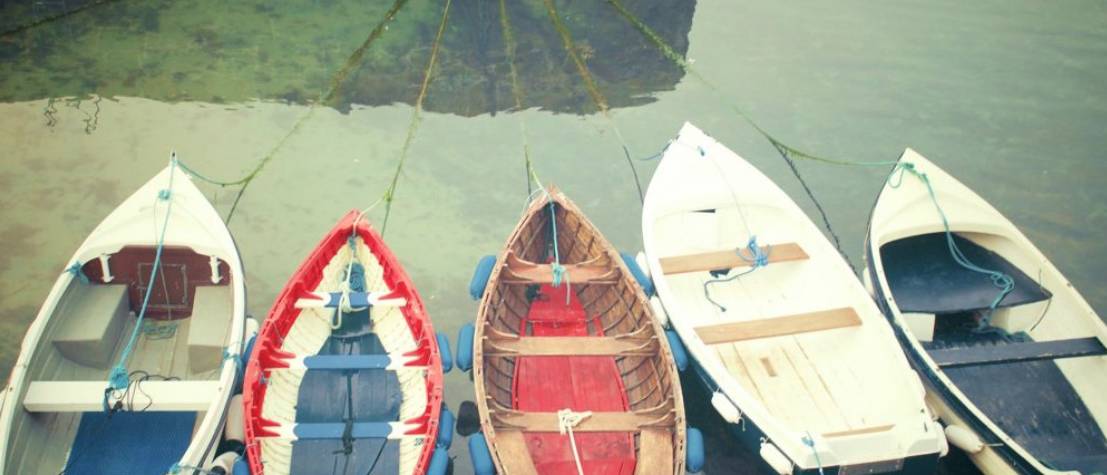 Deciding on which CRO agent to work with demands a careful approach. A simple search by the "best CRO agency salford" or "best CRO agency Portsmouth" keywords isn't enough. CRO agencies aren't the same. There are a few steps you should take to choose the right CRO agency for your marketing transformation:
Decide on your goals and expected results
It will help to start by identifying the area of the marketing plan you want to improve. For example, do you want to enhance the user experience, SEO, or launch testing? Then, focus on one or two things.
Determine your budget
Be sure to decide on the amount you are willing to pay for website's conversion rate improvement and the duration of marketing services. Don't rely on future revenue to pay for services when choosing a CRO agency.
Research agencies
Now you can input "best CRO agency Preston," for instance, in the search field and analyze the CRO campaign services. For example, does the marketing agency have a personalized approach to clients? Does it have experience working with your type of business? Learn more about its reputation before contracting an international CRO agency.
TOP 12 CRO Agencies
Explore the world-class CRO agencies that can help and provide a wide range of marketing services. All of them worked with large companies and delivered tangible results in their marketing campaigns. So, here is our list of the best conversion rate optimization firms: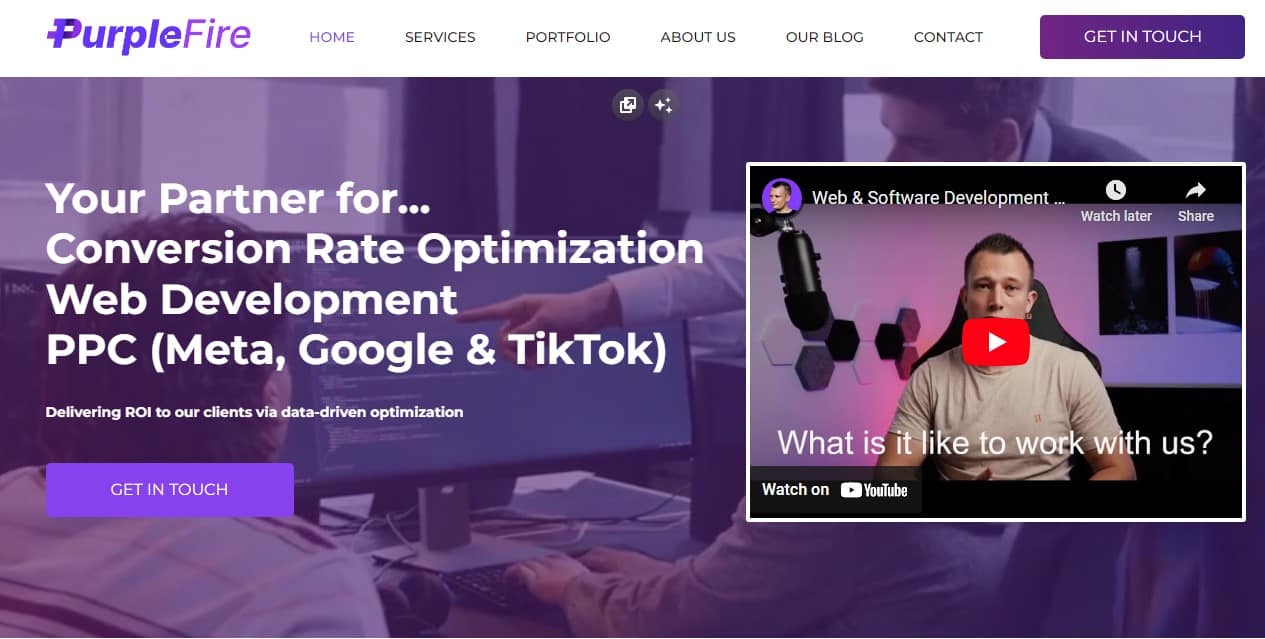 Purplefire is a CRO agency driven by performance. 3x guarantee ROI within 6 months or a full refund. This is the only agency that does that.
They also do "full-funnel" management meaning all PPC as well on FB, Google, Tiktok etc.
they currently work with about 25 active clients and have worked with brands like Vessi, Nordic Oil, Tru.earth, Neuro Gum and many others!
the CEO is Daniel Chabert and he has worked with ecom & SaaS for the last 10 years and sold 3 businesses in the 7-figure range.
Purplefire is taking on clients worldwide and while their HQ is in Copenhagen, they work fully remotely.
Purplefire also uses Plerdy in their work.
Purplefire review:
Allan Hansen, Executive, AC Group

Internally and internationally, PurpleFire's website was well-received, and it increased the company's bounce rate and user time spent. The crew responded to questions via email and telephone in a smooth manner. Over everything else, they were a proactive, skilled, and professional partner.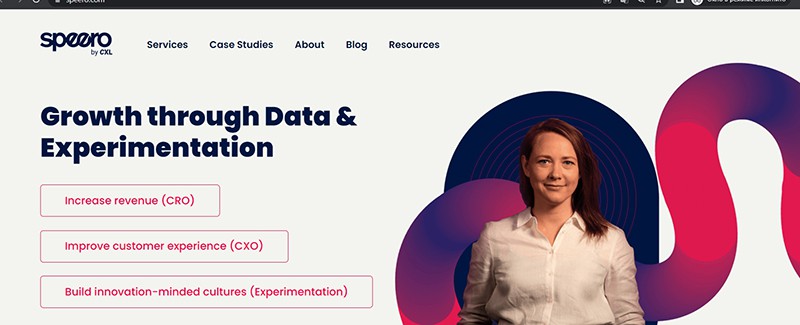 Speero marketing company was founded in 2011 by influencers Peep Laja and Viljo Vabrit under the name CXL. The marketing agency is one of the best CRO teams in this field – it focuses on running strategic experiments, collecting data, and leading to marketing decisions that increase revenue.
Managing director – Ben Labay, speaker on experimentation and research, conservation science consultant
Offices in the US (Austin), Estonia (Tallinn), UK (London), Australia (Sydney)
Personalized approach to prices, based on client's needs
Clients: eBay, P&G, Miro, AXA, Monster, Dermatologica
Speero review:
We started working with Speero who came in and helped us with tooling, research, statistics, and the processes needed to run experimentation at scale. (Dan Layfield, Codecademy)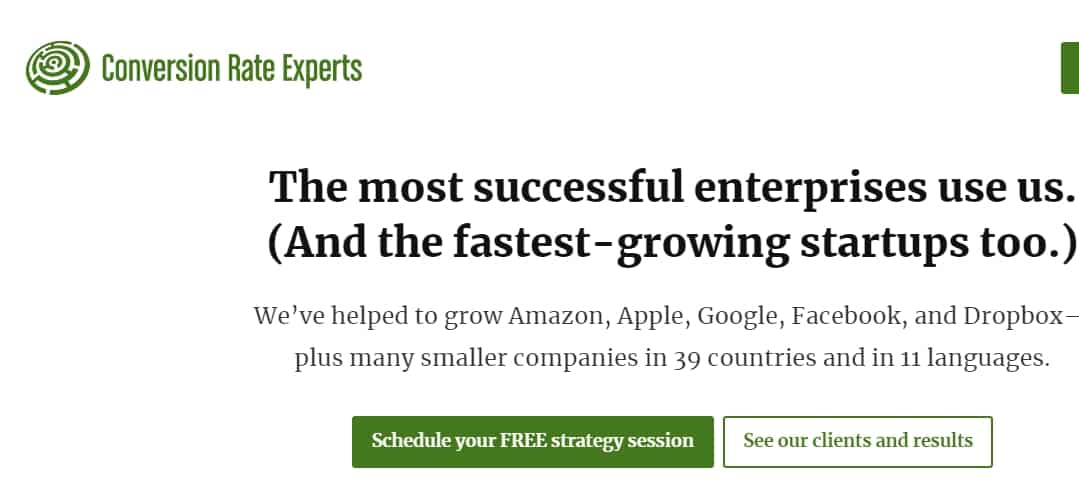 The marketing company states that it was the first one that coined the CRO term back in 2007. It has worked with large companies from 39 countries, generating billions of revenue.
Agency CEO – Ben Jesson, CRO professional, books author.
Offices – US (New York), UK (London)
Prices depend on the client's needs, and free website strategy sessions are offered for large businesses.
Clients: Amazon, Apple, Google, Facebook, Dropbox, Sony
Conversion Rate Experts review:
I would very much recommend Conversion Rate Experts, especially from an agency point of view. It is a great add-on service. (Lisa Myers, VerveSearch)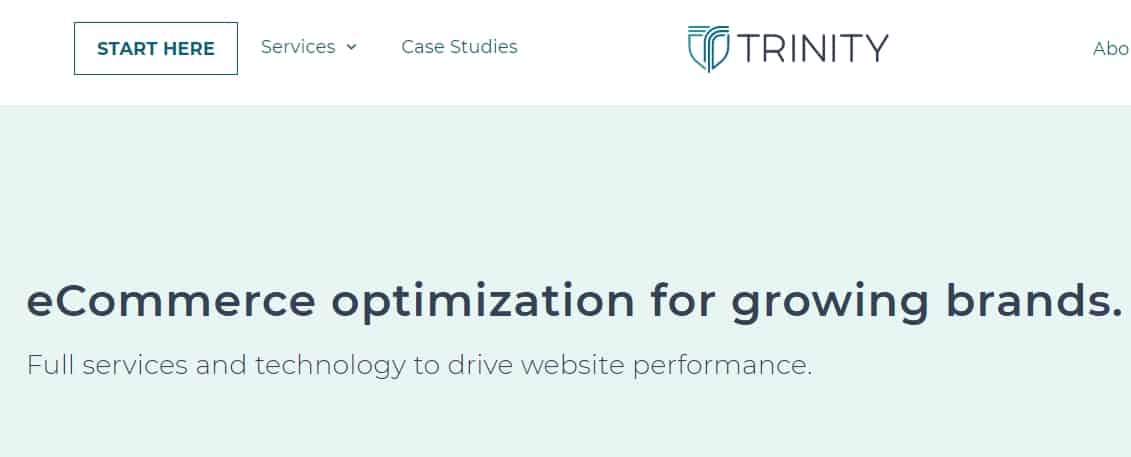 Trinity confidently strives for the "best cro marketing agency for small businesses" title. Since 2006, the agency has helped hundreds of brands to improve their CRO metrics and optimize online engagement and experiences with a dedicated eCommerce optimization team skilled in various areas.
Agency CEO Craig Smith has been working in the Internet sector and has an MBA in eCommerce.
Offices – Philadelphia, Rochester
Individual prices; offers free strategic and consultation sessions
Clients: Surefit, Footwear, Pinnacle Promotions, Campus, Schneider's Saddlery
Trinity review:
They develop a clear plan and they execute on everything in that plan, no funny business involved. (Andy Gladstein, Elk Springs Resorts)

ConversionRate.The marketing company is a performance-based CRO agency founded and managed by Ihor Sokolov and Hlib Khodorovkyi. The agency commits to delivering a specific uplift in the key eComm/leadgen/subscription metrics for its clients throughout the engagement or a fully performance-based arrangement where clients pay only for the factual uplift in chosen marketing metrics.
The office is based in downtown Kyiv, Ukraine.
The agency offers CRO retainer packages that differ in the level of commitment to increasing key eComm/leadgen/subscription metrics or a fully performance-based arrangement.
Clients: Microsoft, Comodo, Depositphotos, Papaya Global, Prom, and FlyUIA.
ConversionRate.Store review:
The team at Conversion Rate Store is highly proficient in analytics, deriving data-driven hypotheses, and A/B testing. (Alexandr Boev, Evo.company)

A UK-based experimentation digital marketing agency that has used data-driven CRO to improve businesses' websites and increase revenue since 2007. The agency has extensive experience in this sphere and easily drives conversion from any digital device.
Agency CEO – Stephen Pavlovich– Managing Director.
Prices depend on business requirements.
Clients: Shaw Academy, Canon, Kaplan, Scout24, Gousto, Wistia.
Conversion review:
Conversion have become a trusted partner to Canon Europe. They are quite literally an extension of our in-house capability. (Gavin Bonthron, Canon)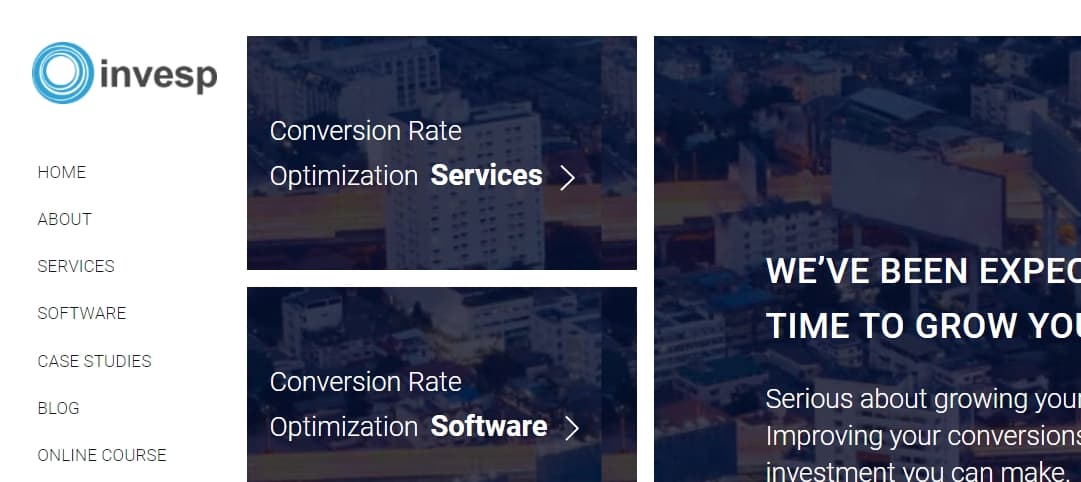 The marketing CRO agency, founded in 2006, concentrates on creating client-centered designs for websites that optimize their conversion rates in the long run.
Agency CEO – Khalid Saleh, a specialist in building devising eCommerce and optimization solutions for large companies.
Offices – Chicago and Istanbul (Turkey).
Pricing varies depending on the requirements and number of tests.
Clients: ZGallerie, SoftSurroundings, Wise, Rainbow
Invespcro review:
Their people are top-notch and thoughtful when it comes to CRO. (Andrew Leary, Look Optic).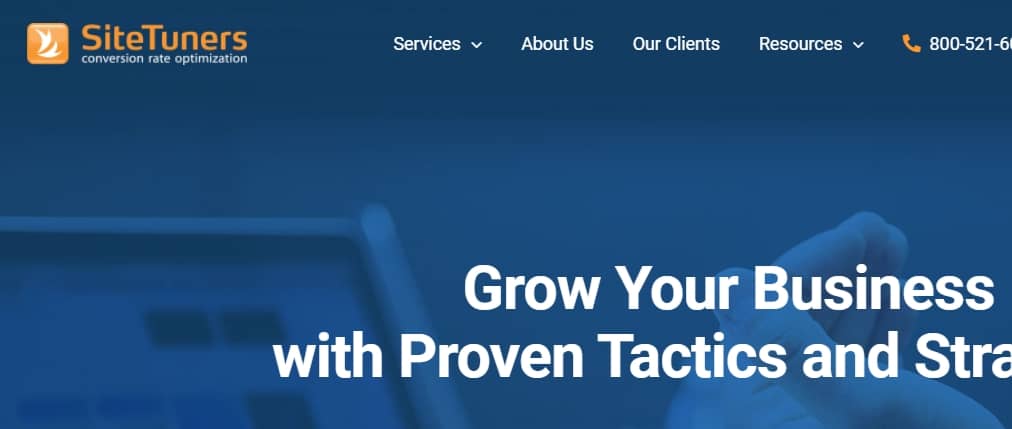 SiteTuners is a CRO agency that looks at conversion rate optimization holistically and helps clients achieve a return on investment fast and increase their conversion rates for the future since 2012.
President – Martin Greif– Conversion Rate Optimization Expert, Author, and Speaker.
Office – Tampa, Florida.
Clients: Cisco, Humana, Economist, Siemens, Autodesk, Nestle, American Express
SiteTuners review:
Every suggestion they've provided was highly tailored to our needs, our product, and out resource capabilities. (Adam Goldfain, Difrent Rental)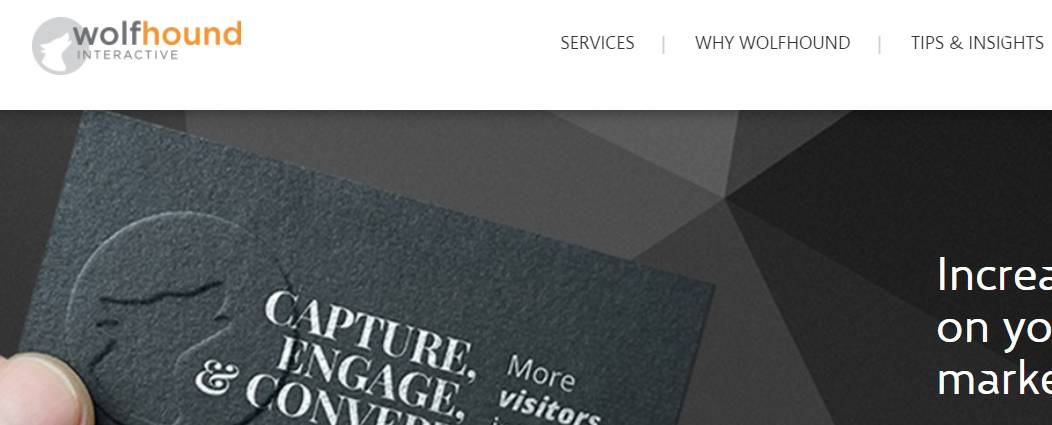 This established CRO agency specializes in conversion and belongs to the best companies in this segment. Its in-house CRO team has more than 18 years of experience helping companies boost conversions, drive qualified traffic and provide training on digital marketing.
Agency CEO – Brian Lewis – digital marketing specialist, speaker, and author.
Office – San Diego
Pricing depends on requirements.
Clients: Ford, Sears, Caltech, Tektronix, NuVasive, ScripHessco, Ken Blanchard Companies
Wolfhound Interactive review:
They understand long-term business goals and will steer you in the right direction. (Pamela Olson, King Schools)

The CRO agency and growth marketing firm's design-first approach was founded in 2018. It provides a wide range of services, including web analytics and reporting, user research, and UI/UX design.
Agency CEO – Navi Kang, digital marketing specialist, entrepreneur.
Office – Columbus, Ohio
Clients: Smarty, Joy Organics, LOXI, Hair to Chair, RPY Innovations, Pre-Order, Loginhood
Northpeak review:
I always knew what was going on, and as far as timelines and deliverables were concerned, everything was great. (Don Boots, Hair to Chair)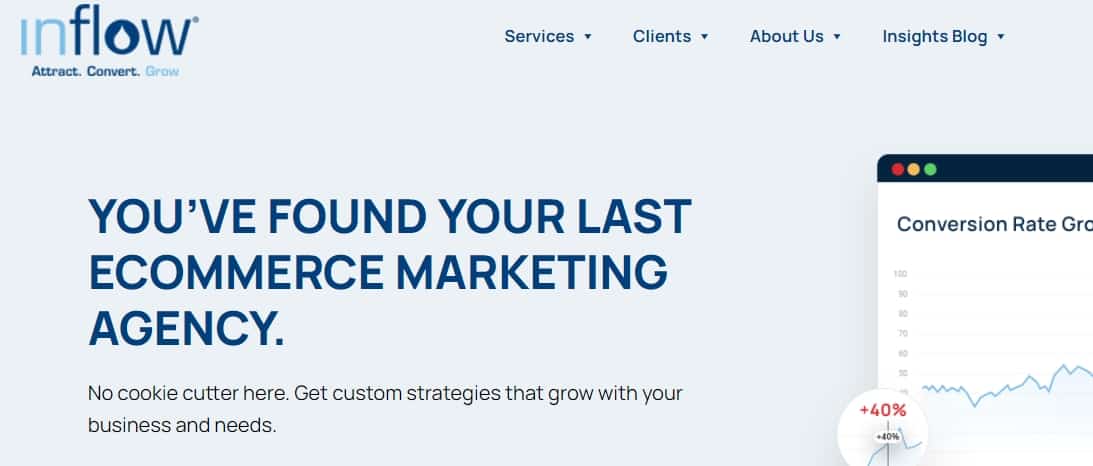 The eCommerce CRO agency with data-driven and human-powered custom strategies for marketing purposes. It works with SEO and PPC teams to increase website visitors and optimize websites for a better user experience.
Agency CEO – Mike Belasco– President and CEO.
Office – Wheat Ridge, Colorado
Clients: America's Test Kitchen, Mountain House, Gaia, Earthkind, DollarDays, KEH camera
Inflow review:
Workflow tools are very well organized. (Thomas Murray, Simms Fishing Products)

CRO agency that focuses on marketing data-driven testing services to businesses from varying industries.
Agency CEO – Sina Fak– Head of Optimization & Business Intelligence.
Office – Montreal (Canada).
Prices depend on business needs; free initial analysis.
Clients: Kettlebell Kings, The Paint People, FurnacePrices, Math Worksheet, Fixer, EuNatural, Marineliss
ConversationAdvocates review:
Not only have they identified our ideal audience, but they've also been able to convert them into subscribers. (Jerry Kolber, Atomic Entertainment Group)
Bottom line
After you have learned what a CRO agency is and what services the top CRO agencies in the world are providing, it is time to take action and hire the best one. If you are unsatisfied with your conversion rate or areas your users complain about, approaching an award-winning CRO agency is a great marketing decision to raise revenue and get satisfied clients. We hope you find the best conversion rate optimization agency for your marketing business needs!