The days of ugly, out-of-date eCommerce websites are over! With so many talented web design companies to choose from, it can be difficult to know which one is right for you. To make things easier for you, we've compiled a list of the top 20 eCommerce web design firms that provide the best modern, user-friendly UI/UX designs and features on various CMS platforms such as Shopify, Magento, Bigcommerce, Woocommerce, and more. These businesses will assist you in developing a new 🛒 eCommerce website or upgrading an existing one.
How to Choose eCommerce Web Design Companies?
The process of selecting an eCommerce web design company will take time. After all, there are hundreds of businesses to choose from, all claiming to provide the best services for developing or redesigning an online store. But how do you know which one is the best fit for you? To consider, divide the process into a few steps:
Make sure the eCommerce company has the experience in your niche and the knowledge to create an eCommerce website and design that meets your needs. Look for companies that have been in the industry for a long time and have a good portfolio and eCommerce case studies.
Maybe you need something new like Angular, Vue, a new version of Magento, or Shopify Plus. So you should check that they are up to date with the latest technologies, web design, and trends in eCommerce. Check what websites they have built in the past and how they keep up with the ever-changing eCommerce landscape.
Of course, price is not the most important consideration, and it should not be taken literally. Because in one company, a fixed price of $10,000 includes a lot of web design services (or an hourly payment), whereas in another, only a few services are included. Prices for eCommerce services can vary greatly, so send a request to find the best deal (maybe digital marketing services will be included somewhere).
This often overlaps with case studies, but don't forget to read Clutch reviews. Perhaps not often, but if your budget is large, you should seek recommendations from other eCommerce companies that have used the web design service.
Given that the world is digitalized and there is no difference where the eCommerce company will be from, there are definitely many experts from Ukraine, India, Poland or other countries where the quality will be high, and the price will be lower.
You can find the best eCommerce web design company for your company with the right research. This is only a portion of the advice, and I believe that other questions will arise during the search process, so prepare them so that they are the same for everyone.
Ecommerce Web Design Advice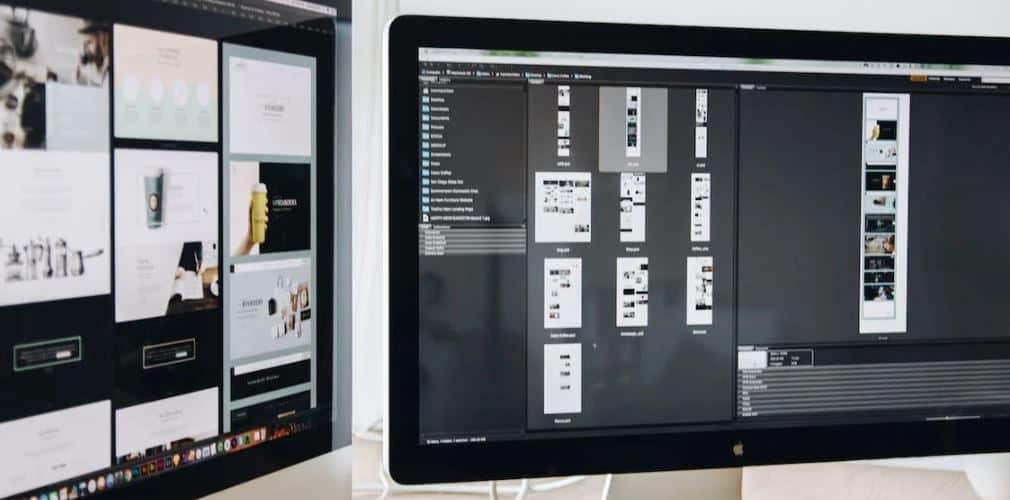 Today, web design plays a key role in determining a business's online success. We have prepared eCommerce web design advice:
Design of eCommerce website. Web design should be as simple as possible so that the path to purchase is short.
Use a convenient UI design. Flat design was and is now in trend, so it is easiest for users to interact with such eCommerce websites. It's like comparing the car with four doors, that is, there is no need to invent a bicycle.
Conversion rate. Studying the audience as much as possible is necessary to get the most out of eCommerce web design because the target audience can perceive the design differently, like young or older people.
Show, not tell. Each element of the website should show visitors your competence. They should encourage users to place an order with you. Therefore, do not forget about the right icons and CTAs.
Usability. To make web design as convertible as possible, it must meet all the target audience's needs and satisfy their desires. The goal is simple, a potential client should quickly find the necessary information, and the main thing is not to be nervous; otherwise, you will get rage clicks on the eCommerce website.
Below, you will find the top 20 eCommerce web design agencies that offer web design development, so choose the best of them without any difficulty.
List of Top 20 Ecommerce Web Design Companies
As the world of eCommerce continues to grow and expand, deciding which web design company is best for your company can be difficult. But don't worry, I've got your back! Here is our list of the top 20 eCommerce web design firms to assist you in creating an online shopping experience that will impress your customers. You'll find the perfect fit for your business needs here, from up-and-coming trendsetters creating innovative designs to tried and true veterans with decades of experience. So, instead of endlessly scrolling through search engine results, check out our list today! And who knows, maybe your company will be on this list one day as a case study from an eCommerce web company.

Company Offices: Chicago (USA), Ahmedabad (India), Lincoln (England)
Customers: Pepsi, Motorola, United, SuperCuts, Feeding America
Codal develops web design for large businesses. Their projects increase sales and make people's lives easier. Codal doesn't like toxic design. They use the concept of "non-toxic" in their projects. Websites must speak the same language as the user, creating a new comfortable model of user behavior.

Company Offices: Paramu (USA)
Customers: Joto PR, MES Inc, Mind Body Health Center, Williamsburg Charter Sails, Pursuit of Happiness
Outsmart the competition with best-in-class eCommerce digital marketing services. SmartSites is America's top digital marketing agency, with over 500 online reviews. You can increase your traffic, get more people to buy from you, and sell more of your products with SmartSites. SmartSites is suitable for all sizes of eCommerce businesses, and it is a top Google and Facebook marketing partner. Winner of dozens of website design awards and a five-time Inc500 rating.

Company Offices: Boston (USA)
Customers: Accenture, DELL, Verizona Media, Ruelala, Nuance
Kanda is a software development company, and custom eCommerce website development company with over 25 years of impeccable reputation for quality, speed and protection of client's intellectual property. In an industry where over 50% of initiatives fail, Kanda always succeeds – every time, for every customer. The resulting products and websites have generated billions of dollars in revenue for our clients. Over 90% of the 2,000+ projects they have worked on have gone to market. The company's clients range from startups and eCommerce to the largest companies in the software world. They work primarily with companies that gain a competitive advantage from their software products. By providing cost-effective analysis, architecture, UX design, agile development, functional QA, QA automation, DevOps, maintenance and outsourcing solutions, Kanda succeeds – with its clients succeeding – because of their process and expert team.

Company Offices: San Francisco, Vancouver, Los Angeles, Seattle (USA)
Customers: Microsoft, Airbnb, Opus, Katalyst, Ericsson
A west coast eCommerce brand and digital experience agency driving growth for ambitious brands across platforms and locations. They are change-makers in a complex world. Over a decade ago, they started as Ruleno.1 (which stood for livethebrand) and evolved into RNO1. When livethebrand embodies the core principles and beliefs that a tribe gravitates towards and are worth sharing and spreading, it enables RNO1 and its members to move beyond surface feelings to deep, emotionally charged thinking. The brands RNO1 supports, and the strategies we unpack are positioned as purposeful and powerful, as well as flexible and free-form. RNO1 supports the change because change is continuous. By managing change, a brand can connect with its audience, win the hearts and minds of customers, and convert cross-channel.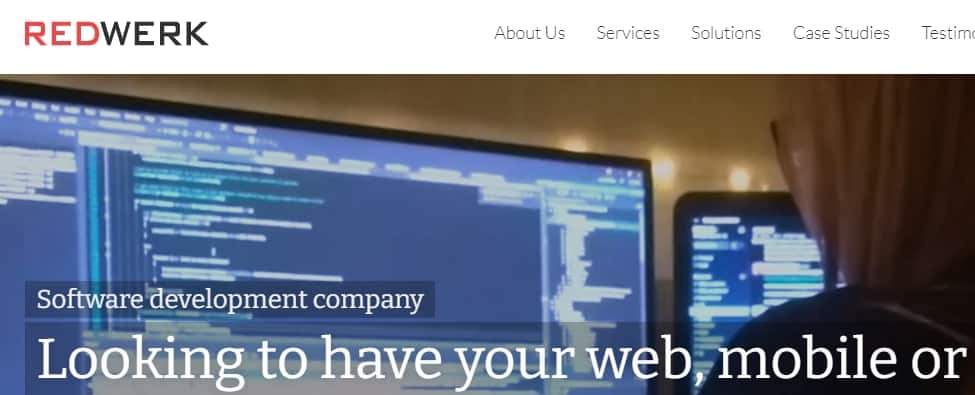 Company Offices: Kyiv (Ukraine), New York (USA)
Customers: Siemens, Quandoo, Frankly, Universal, Enorasys
Redwerk's websites help businesses stand out among competitors, attract attention, and are user-friendly. Redwerk takes a unique approach to website development: each website begins with a qualitative and quantitative analysis of the business's goals and the characteristics of the audience. When Redwerk begins working with a new client, it must perform analytical and consulting expertise. It then completes the entire development cycle, including launch, technical support, and future project development.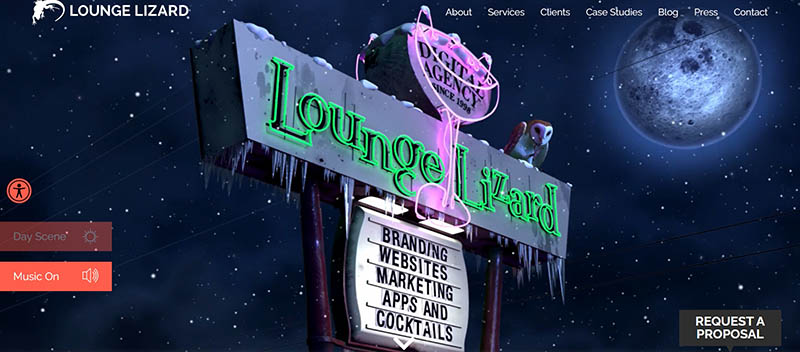 Company Offices: New York, Washington, Nashville (USA)
Customers: Nikon, Canon, Reuters, Disney
Since 1998, Lounge Lizard has implemented more than 200 high-tech projects for medium and large businesses. Lounge Lizard specializes in developing web designs and websites for various spheres of business and the public sector – transportation and logistics, telecommunications and media, science and medicine, construction and real estate, industry and manufacturing, tourism and the automotive sector, etc.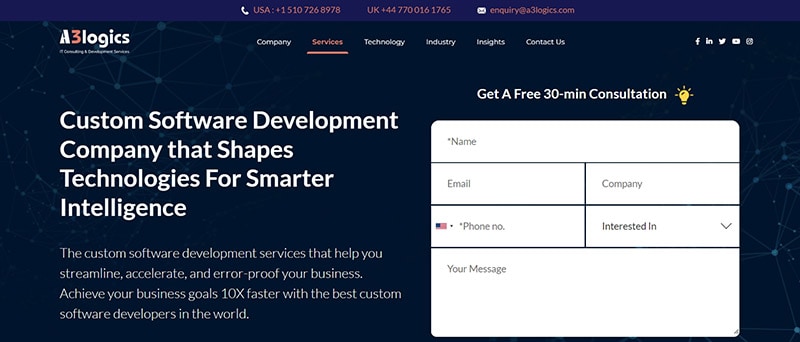 Company Offices: New York, Washington (USA)
Customers: Rastrack, Tiger 21, Will2click, CareGiver, myEnPro
Ecommerce web design company is a global leader in providing advanced technologies and solutions for people and communities. Their mission is to change the world for the better by setting standards for the development of IT, cloud computing, supply chain, eCommerce, logistics, artificial intelligence and deep learning.
This company is currently on an extraordinary journey to go beyond traditional norms by adopting Blockchain and Web 3.0 technologies to enrich solutions. This new era of technology will help us shape the future by accelerating the transition from Web 2.0 to Web 3.0.

Company Offices: Philadelphia (USA)
Customers: Students Run Philly Style, Joie International, BICA, Philadelphia Foundation, MotiveX
Curotec's goal is to develop the client's business and provide the most modern and effective solutions. The key to a successful result is high-quality communication and a comprehensive approach to analyzing and studying the client's business.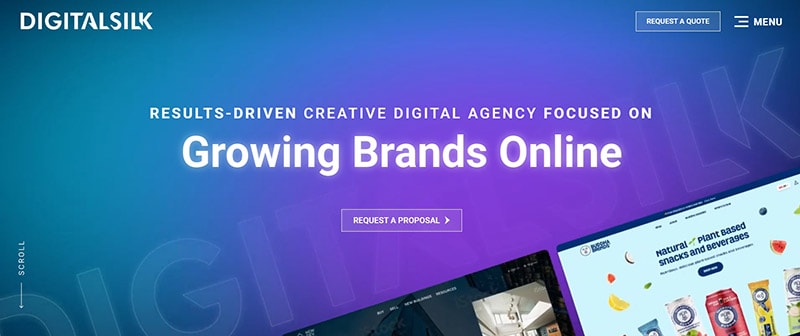 Company Offices: Miami, New York, Chicago (USA), Milano (Italy)
Customers: Xerox, LGL, Sony Rewards, Archon
Digital Silk is a full-service digital agency that specializes in brand promotion online. Digital Silk works with clients to achieve success in the following areas: increased brand awareness, eCommerce website conversion rate, and brand loyalty. Branding and digital strategies, eCommerce web design and app development, results-driven digital marketing, custom eCommerce, and other software development are all areas of expertise.

Company Offices: Ermesinde (Portugal)
Customers: Yasmo, Qlever, Touchjet, Scrabble Swipe, Meeting & Incentive Forums
Exaud's team is built on experienced web designers. One of their core beliefs is that intelligent web design is the key to the project's success. Exaud places the greatest emphasis on service and quality management.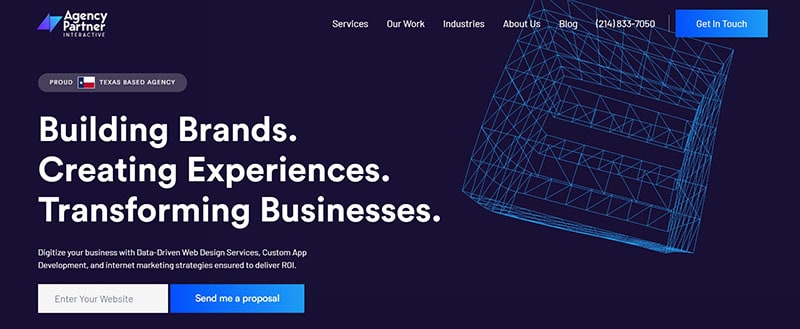 Company Offices: Plano (USA)
Customers: John Deere, Insurian, Ace`s Armory, Fidelis Partners
The key areas are the financial and insurance sector, complex promotional projects and e-commerce. Agency has a separate working group with the appropriate competencies that deal only with it.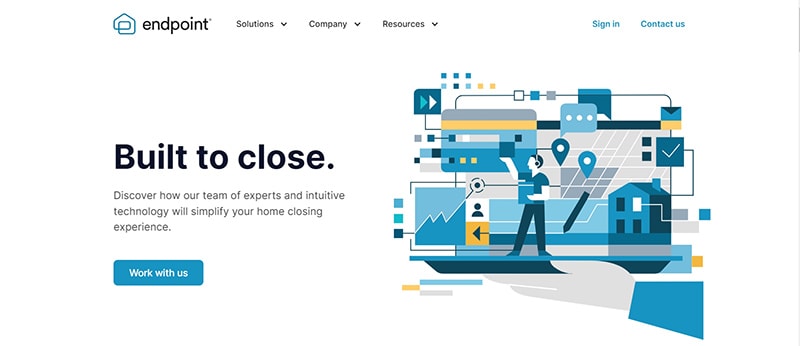 Company Offices: New York (USA)
Customers: Acorns, Alex, Apogee, American Welding Society, Backcountry
End Point Corporation creates websites and web designs that are enjoyable to use. End Point Corporation creates web products that customers will love, guided by business goals, user interests, and common sense.

Company Offices: Miami (USA)
Customers: Tikabella, Bravus, NZXT, HFL, Livly
Evestar is a marketing company that specializes in growing eCommerce businesses. What began as a group of successful startup entrepreneurs, development engineers, and eCommerce product developers has grown into a full-service independent digital firm. Their diverse team has years of experience defining and implementing scalable eCommerce businesses. They are dedicated to providing customized services to each of their clients, ranging from million-dollar startups to emerging eCommerce brands. Moreover, unlike traditional agencies, their value-based model does not include any unnecessary overheads or fees. As they say, they never insist on selling unnecessary media at exorbitant prices so that they can profit. This company wishes to be regarded as a partnership rather than an expense.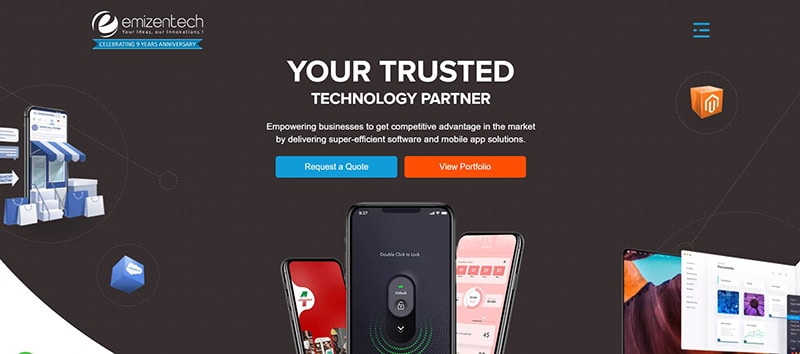 Company Offices: Miami (USA)
Customers: Rebellious, EGO, Moriitalia, 2GTHR
This company is a "Magento Business Solution Partner" with a team of certified Magento 2 Solution developers. They have worked on many Magento 2 Enterprise and Magento 2 Enterprise Cloud (Magento commerce) projects. EmizenTech is the most advanced and experienced eCommerce agency in the industry today. They create eCommerce websites, web design and applications with fanatical attention to detail and offer a wide range of development and design services. The company has expertise in Magento 2 development, Magento 2 extension development, custom design themes development, responsive themes development, and Magento commerce development. In addition, they have several Magento 2 experts and have experience with numerous technologies such as WordPress, Cake PHP and Laravel, Shopify, Android, and iPhone. They have developed many successful eCommerce websites and applications.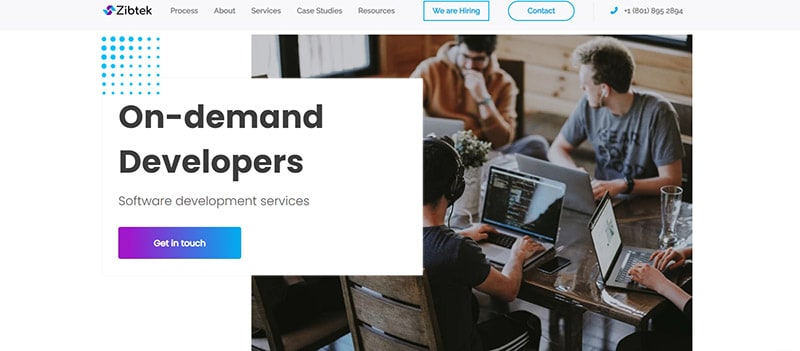 Company Offices: Salt Lake (USA)
Customers: Adobe, Wantoo, FormFox, GamePlan, Academy Mortgage
Zibtek offers a full range of development, eCommerce web design and digital marketing services. The experts at the company work with Fortune 500 companies, mid-sized companies, and new businesses. Their flexible methods let them handle eCommerce projects of any size and level of difficulty quickly and at a low cost. Over 250 experienced engineers, managers, and technology experts work together in three offices around the world to help clients throughout the whole process of building eCommerce and other websites.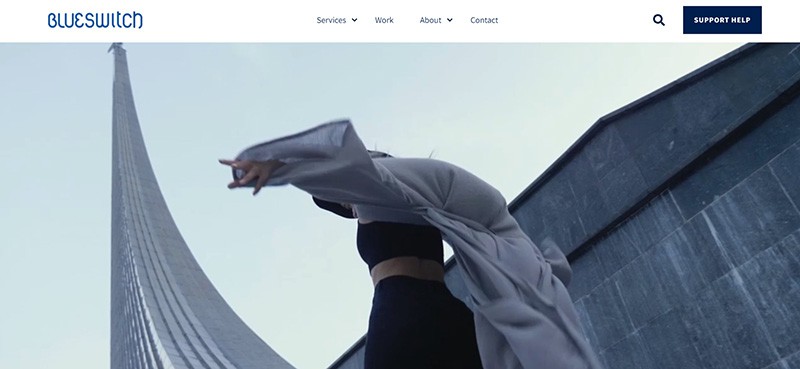 Company Offices: New York (USA)
Customers: Flower Beauty, Rapiscan, Beautiful Destinations, Perry Ellis
BlueSwitch doesn't just build eCommerce websites. They build businesses and have been doing so for over 19 years. Using the Shopify platform, BlueSwitch's team of experts takes their clients' businesses to the next level of success. This team of designers will help choose and customize the right theme. Developers will share and use their knowledge to best customize the eCommerce website, and marketing strategists will use their skills to drive traffic, build a larger customer base, and increase conversions. BlueSwitch tries to meet its customers' needs by giving them a wide range of services.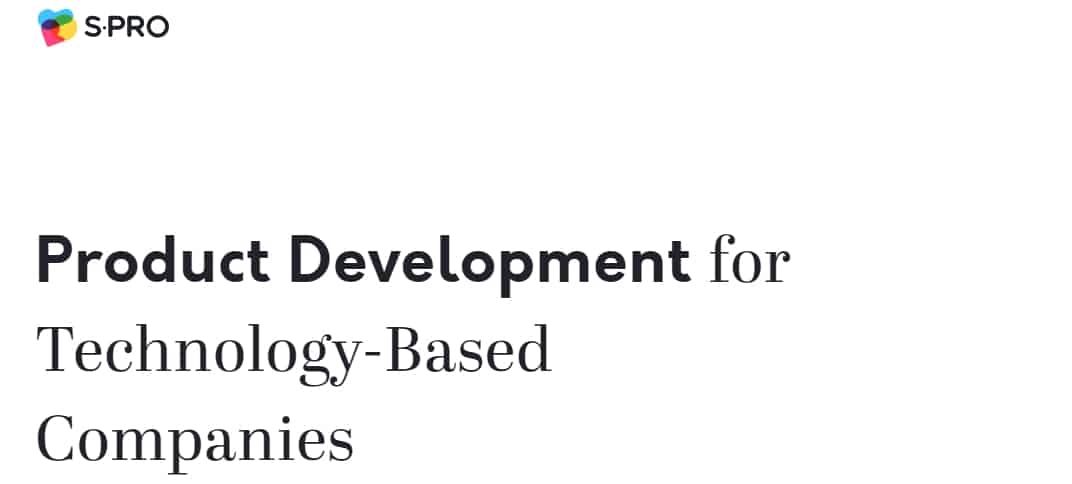 Company Offices: Zaporizhia (Ukraine)
Customers: ZYNC, PolarPro, MeterQubes, Rehegoo, CryptoTap
S-PRO is an eCommerce development, software and IT consulting company and partner specializing in developing solutions for technology businesses. Their key clients are Swiss and German companies in the fields of Fintech and healthcare.
Due to many years of cooperation, S-PRO has gained significant industry expertise in these areas. Today, over 250 specialists worldwide work in their offices in Ukraine, Poland, Armenia, Switzerland and Germany. S-PRO knows what it takes to create successful eCommerce products from scratch. Over the past eight years, they have implemented more than 150 websites, from small MVPs to large-scale corporate solutions, resulting in long-term client cooperation.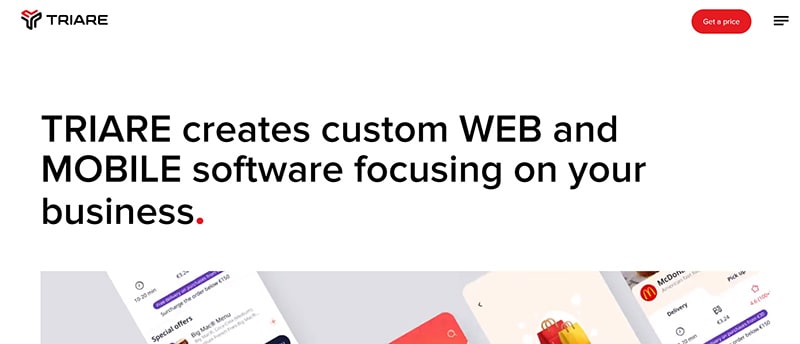 Company Offices: Cherkasy (Ukraine)
Customers: Taxi Smile, Scootes, Tripoli, Meloy, AlphaCore
TRIARE is an eCommerce web design and software development company that provides services and solutions for businesses and startups. The company, with a flexible format of cooperation, provides a wide range of web and mobile development services, from simple applications to complex e-commerce systems, client-server applications and others. Their approach is individual for each website. TRIARE focuses on the client's business processes and prepares a completely custom solution based on a deep understanding of the business and project specifics. Their processes are transparent and comply with industry standards.

Company Offices: Buri (Thailand)
Customers: Thanatam, Gourmet, Bar Tender, Jimmy`s Salad, Siam Pataya Guard
A highly professional full-service digital marketing company that works with clients to increase leads and traffic from multiple channels for their business, creating conversions and sales. Their multicultural team works with you to create an eCommerce website, app or digital marketing campaign to suit your needs.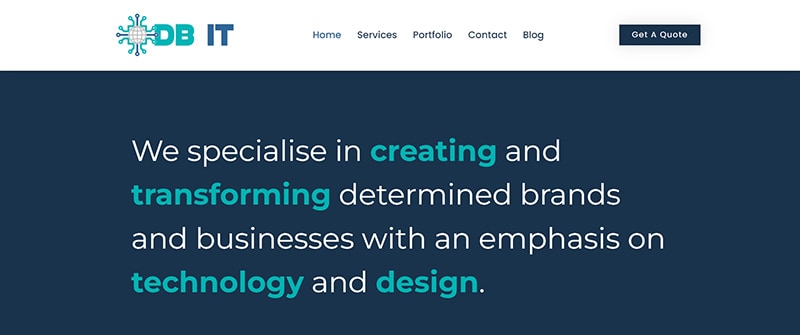 Company Offices: New Zealand
Customers: Bop, Tile Talk, Lopa Limited, Greenways
Based in Hamilton, DB IT serves eCommerce small and medium businesses throughout New Zealand, focusing on the Waikato, Auckland, and Bay of Plenty regions. This company is committed to understanding your business, and your technology needs to ensure you stay ahead of the curve with the latest advances in eCommerce websites and web design. At DB IT, they believe that the right understanding and technological advantages can lead companies to a successful future.
Conclusion
It's not surprising that the top 20 eCommerce web design companies are all good in their own ways. The great thing about this list is that it covers a wide range of budgets and needs, from big names like Shopify and Bigcommerce to smaller startups looking for something more unique. eCommerce web design is clearly alive and well, as these 20 companies show.