In the dynamic landscape of ecommerce, web design can make or break your online store. Exceptional web design isn't just about aesthetics—it's a blend of functionality, user experience, and brand storytelling. Dive into our handpicked selection of top-notch ecommerce web design companies:
Stellar interface customization
Mobile-responsive layouts
Intuitive navigation structures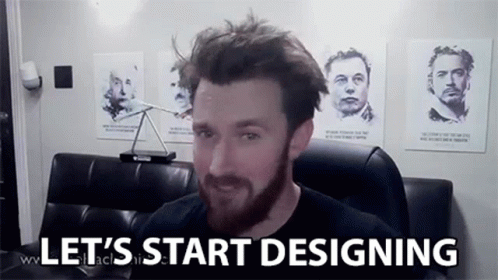 These design maestros specialize in niches like fashion, tech gadgets, and gourmet foods, ensuring that every pixel captures your brand's essence. Think of ecommerce web design as the digital storefront: it should invite, impress, and convert. By partnering with these premier design experts, your ecommerce venture will undoubtedly stand out in the bustling digital marketplace. And hey, while you're elevating your design game, don't forget to optimize behind the scenes with the Plerdy tool for unmatched SEO & UX. 🚀💡🛍️
Tap into these design powerhouses and set your ecommerce platform up for unrivaled success!
What Makes a Good Ecommerce Web Design Company
Ecommerce has grown to dominate the digital marketplace, demanding top-tier design and development expertise. A sterling ecommerce web design company doesn't merely dress up websites; it intricately weaves functionality with aesthetics. The aim? Crafting seamless online shopping experiences that engage customers and boost conversions.
Here's what sets apart top ecommerce design companies:
Bespoke Designs: Crafting unique designs that reflect a brand's ethos and resonate with its audience.
Mobile Optimization: Ensuring websites shine and operate smoothly on smartphones, tablets, and desktops.
User Experience (UX): Prioritizing simple navigation and intuitive website interfaces, ensuring a hassle-free shopping experience.
Robust Development: Implementing back-end solutions that handle transactions securely and efficiently.
Holistic Service Approach: Offering comprehensive solutions, from initial brainstorming to post-launch support.
Take, for instance, an online shoe store. A top-notch company would design its website such that vivid images highlight each shoe, descriptions are crisp, and the checkout process is a breeze – no hiccups or hang-ups. Moreover, if a customer browses on mobile, the images shouldn't skew or blur, and the checkout button should be easily accessible. This level of finesse and attention to detail separates ordinary web design firms from those at the pinnacle of ecommerce success.
Benefits of Hiring a Specialized Ecommerce Web Design Company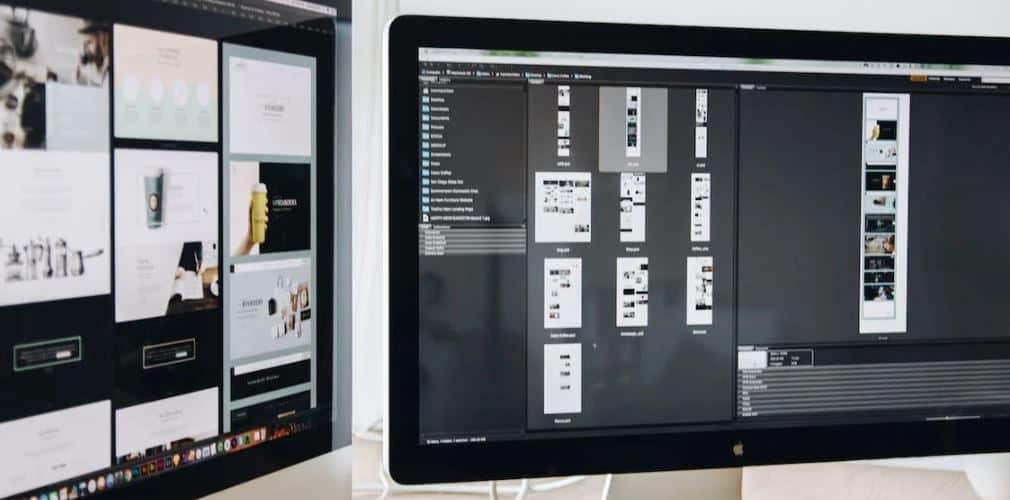 In today's digital age of online buying, employing an ecommerce web design business is invaluable. A sleek, user-friendly website serves as the foundation for successful online business operations. Consider the following perks:
Custom Tailored Design: These companies know ecommerce inside and out. They ensure your website has a unique design that mirrors your brand ethos while maintaining a seamless shopping experience.
Optimized User Experience: With insights into the latest web trends, they craft interfaces that captivate and convert.
Security Enhancements: Ecommerce transactions require robust security. Specialist designers fortify your site, shielding both you and your customers from potential threats.
Integrated Tools: From inventory management to analytics, expert ecommerce web designers seamlessly incorporate essential tools into your site, streamlining operations.
A sharp, responsive ecommerce website stands as a testament to a brand's dedication to its customers. And it all starts with a dedicated design strategy. By investing in a specialized ecommerce web design company, you're ensuring that your online store isn't just a simple web presence—it becomes a driving force in your business's success. In an arena brimming with competition, make the choice to stand out with a website crafted by experts, keenly attuned to the nuances of ecommerce excellence.
List of Best Ecommerce Web Design Companies
Web design can look like a maze of creativity and intricacy in ecommerce. Yet, in our compilation of 13 sterling ecommerce web design firms, the cream truly rises to the top, showcasing agencies that meld visual magic with the nuts and bolts of site functionality. These digital artisans breathe life into online storefronts, turning casual browsers into loyal customers with their deft design craftsmanship and a keen understanding of ecommerce subtleties.

Stepping into the dynamic digital space of Toronto, Brand Vision emerged as a beacon of innovative brilliance. Specializing in ecommerce, web development, and design, we're not just another marketing agency – we're your partners in crafting digital success.
Emanating from the bustling heart of Toronto, our commitment flows beyond mere services. We understand your brand's essence and mold it into digital masterpieces. With every project, we:
Elevate Ecommerce Platforms: Maximizing user experience while streamlining backend functionalities.
Revolutionize Web Presence: You can engage your audience with responsive and interactive web designs.
Unveil Stunning Designs: Translating your brand's voice into compelling visuals and narratives.
But what truly sets Brand Vision apart? It's our signature blend of creative zeal, technical prowess, and keen market insights. We immerse ourselves in the pulse of your brand, crafting strategies that align with your ethos. We take pride in fueling brands with the tools to thrive in the ecommerce sphere, ensuring a captivating web presence, and unveiling designs that speak volumes.
Brand Vision symbolizes passion, knowledge, and the pursuit of digital greatness. With every pixel we craft and every code we write, we're setting benchmarks in ecommerce, web, and design realms. Dive into a journey of transformation with Brand Vision – where visions are transformed into digital legacies.

Dive into a transformative journey with Creative Brand Design, London's top-tier web design agency. Boasting accolades and recognition, our expert team crafts immersive web experiences that marry elegance with functionality. As champions of ecommerce, we harness the power of seamless online shopping, tailored to the unique needs of each business we partner with. But it's not just about ecommerce; our web designs weave stories, spark engagement, and build brands.
Here's what makes us stand out:
Tailored Web Experiences: Every business is unique, and so is our approach. Designing online solutions that match your brand is our priority.
Ecommerce Mastery: We create user-friendly ecommerce platforms that tell brand stories. From product listings through checkout, every click is chosen.
Cutting-Edge Techniques: Our designs don't just sit there – they animate, respond, and interact, thanks to advanced tools like Canvas elements, Lottie.js, and WebGL technologies.
ROI-Centric Approach: Beyond aesthetics, our designs drive results. By fusing design with SEO strategies, we ensure your site not only looks good but also ranks well.
But we're more than just a web design agency. With Creative Brand Design, you get a holistic digital partner. From stunning UI/UX designs to dynamic web development, from compelling ecommerce platforms to ROI-driven SEO strategies – we're the one-stop-shop for all things digital.
Create together. Explore digital transformation with Creative Brand Design and make waves in the internet's enormous ocean.

Solid Digital guides organizations looking to secure their digital footprint in the ever-changing world of ecommerce, online, and design. This brand-focused digital agency is a maestro, creating symphonies of seamless, eye-catching, and user-centric digital experiences.
Solid Digital embarked on journeys with industry stalwarts, showcasing their adeptness in this niche:
6sense leaned on Solid Digital, craving creative independence for their forthcoming ventures.
PSI longed for a design that resonated with their visual identity; Solid Digital crafted the masterpiece.
Adopting a human-first approach, Hireology revamped their web presence to echo their renewed ethos, with Solid Digital steering the ship.
LumenVox desired a future-minded website; Solid Digital set the stage, crafting a path riddled with strategic touchpoints.
Restaurant365 aimed to stitch together its identity, merging innovative design with user-friendliness; Solid Digital stitched that fabric.
Solid Digital boasts of:
Digital Mastery: Ensuring brands shine bright online.
Strategy Synthesis: Empowering marketing teams to forge and implement potent tactics.
Design Distinction: Crafting web designs that not only allure but also resonate with the target audience.
Integration Excellence: Melding the marketing toolset into a cohesive ecosystem, from CMS to CRMs.
With accolades like 'Best Web Design Agency', their portfolio is an ensemble of success stories. They've transformed digital landscapes for diverse brands, from 6sense to Restaurant365.Solid Digital creates storytelling in ecommerce, online, and design. Their work is not just about aesthetics; it's about creating a ripple in the digital ocean.

Aalpha Information Systems is a technological haven – specializing in delivering exceptional ecommerce solutions, cutting-edge web development, and intricate design services. As a powerhouse headquartered in the dynamic landscapes of Bangalore & Hubli, their commitment to innovation shines through.
Key offerings:
Ecommerce Extravaganza: With the digital marketplace booming, Aalpha perfects the art of crafting sophisticated ecommerce platforms, ensuring businesses establish robust online storefronts.
Web Wizardry: From basic blogs to complex content management systems, Aalpha's web development solutions seamlessly integrate form and function.
Design Dynamics: Aalpha's designers, akin to digital architects, carve out interfaces that aren't just beautiful but also supremely user-friendly. Their web design mantra revolves around aesthetics married to efficiency.
Diving deeper into their domain expertise, it's evident that Aalpha is not bound by industry verticals. Whether it's innovative Agritech apps or custom software for the bustling world of Fintech, they possess the prowess. Their proficiency in Laravel Development showcases their versatility – mastering the intricacies of PHP's finest framework.
But it's not just about the technicality. It's about the story behind each project, the narratives of businesses looking to break barriers, and the passion Aalpha pours into every digital solution. So, when businesses ponder about ecommerce transformations, web wonders, or design dynamics, it's Aalpha Information Systems that stands as the embodiment of excellence.

Dive into the digital sphere with Intero Digital – where ecommerce meets revolutionary web design. With over two decades under their belt, they have etched their name as the frontrunners in ecommerce and web strategy. It's not only about making an online sale—it's about creating a smooth user experience from first click through checkout. How? Through impeccable web design that captivates and intuitive interfaces that guide.
Highlights of Intero Digital:
Ecommerce Excellence: Streamlining your online store for an enhanced user experience and maximized sales.
Web Strategy Pioneers: Meticulously crafting websites that not only look good but perform brilliantly.
Design that Speaks: Tailored designs that resonate with your brand's voice and captivate your audience.
Their extended team of go-getters and digital experts are the unsung heroes – an amalgamation of creativity, strategy, and technical prowess. With Intero Digital, your brand isn't just another name in the vast digital sea. It stands tall, reflecting its unique identity and values.
Their portfolio boasts success stories of brands big and small, showcasing their knack for fusing ecommerce, web, and design. Whether you're an emerging startup or a seasoned enterprise, Intero Digital is the ally you didn't know you needed – amplifying your digital footprint and setting you on a trajectory of unparalleled growth.

In the bustling hub of digital space, UPQODE stands out as a beacon of excellence in web design and ecommerce solutions. With a team passionately dedicated to crafting premium web experiences, UPQODE breathes life into businesses, ensuring they not only exist but thrive online. Here's how UPQODE has risen as the titan in the ecommerce, web, and design landscape:
Ecommerce Excellence: UPQODE understands the pulse of ecommerce. From integrating seamless payment gateways to curating product displays that catch the eye – they're adept at forging ecommerce platforms that drive sales.
Web Mastery: Beyond aesthetics, UPQODE's web design is about functionality. Each website sculpted is a blend of beauty and performance, ensuring visitors stay and businesses grow.
Design Marvels: UPQODE's designers are artisans. They don't just design; they narrate stories. They ensure every pixel speaks the language of the brand, creating designs that resonate.
UPQODE's mantra, "Creating great work that gets results", isn't just a statement – it's a commitment. Their services encompass everything digital. From responsive websites to Shopify web design, they have everything under one digital roof.
It's not about being online; it's about being on top. And with UPQODE, businesses aren't just visible – they shine. Their unmatched expertise in web design, coupled with an unwavering commitment to their clients, has made them a force to reckon with in the digital realm. As they often say, "People dress to impress; we web-design for success." So, when you think ecommerce, web, and design, think UPQODE – where success stories are crafted daily.

Dive deep into Oyova, the bespoke agency renowned for its tailor-made solutions. In the bustling landscape of ecommerce, they've established themselves as the vanguards of web development and design. Their prowess spans across a spectrum:
Ecommerce Excellence: With robust Shopify ecommerce development, Oyova crafts experiences that not only attract but also convert.
Web Wizardry: Their web design and development is more than just aesthetics; it's about functionality, user engagement, and conversion.
Design Dynamics: Oyova believes in a design philosophy that marries form with function, creating visual stories that resonate.
Content Marketing: Crafting narratives that engage, inform, and convert – they're not just creating content; they're building communities.
In a digital era defined by change, Oyova stands out with its unwavering commitment to solutions. They don't just address challenges; they preempt them, leveraging cutting-edge web strategies, design methodologies, and ecommerce tools. "Solutionists" at heart, they harness the synergy of marketing and technology, propelling businesses to outperform competition. Whether you're eyeing expansion in the ecommerce space, seeking a web revamp, or aiming for a design that dazzles, Oyova is the compass that navigates you to success. In the realm of ecommerce, web, and design – they're not just participating; they're pioneering.

Dive into the digital realm with CodeNinja – where dreams meet execution, and visions find form. When you think of web services, you often imagine a merger of design and function. CodeNinja epitomizes this blend.
At CodeNinja, we excel in crafting custom software solutions tailored to your business pulse. We use the power of ecommerce to create platforms that sell and tell a story. We excel at web design, creating portals that match your brand language and captivate users with intuitive interfaces.
Here's what sets CodeNinja apart:
Tailored Ecommerce Solutions: Transform clicks into conversions. Our ecommerce platforms are not only about selling but about creating memorable user journeys.
Stellar Web Design: Navigate with ease. Our web interfaces combine aesthetic finesse with functional brilliance.
Responsive Web Development: Experience seamless transitions across devices. We ensure your digital presence is versatile and adaptive.
Expertise Across Niches: Whether it's fleet management or data analytics, our spectrum of services spans across diverse business needs.
But what truly lights up our portfolio is our commitment to breathing life into your ideas. CodeNinja isn't just a software development company; it's where your vision finds its digital footprint. Let us weave the web, design the dream, and elevate your ecommerce endeavors. Embrace the CodeNinja experience – where your aspirations meet our innovation.

Dive into the digital tapestry of RBSEO – where ecommerce meets impeccable web design, weaving a rich narrative of success. At RBSEO, it's not just about high rankings; it's about crafting a seamless journey for users across the web. With an impressive track record and a vault of over 10,000 high DA sites, this is where brands evolve.
RBSEO At A Glance:
Ecommerce Maestros: Craftsmen of seamless online shopping experiences.
Web Wizards: Designing responsive, aesthetic, and user-friendly sites.
Content Curators: Penning engaging content that resonates.
Dive deeper into the RBSEO story:
Epicentre of Ecommerce: Drawing from a reservoir of expertise, RBSEO molds the ideal ecommerce platform tailored to your business. The result? An online shopping experience that's both intuitive and delightful.
Web Design Wonders: A blend of aesthetics and functionality, RBSEO's web design ensures every click, every scroll, is a step into your brand's universe. Their designs are not just visual treats; they're crafted for optimum user experience across devices.
Content that Connects: Beyond design and ecommerce functionalities, content is the heart of any website. RBSEO's wordsmiths craft narratives that don't just tell; they engage, inform, and captivate.
Link Building Legacy: With a vast collection of genuine high DA sites, the link-building prowess of RBSEO is unparalleled. Amplify your site's authority and let your brand voice echo louder across the web.
Blogger Outreach Brilliance: Cementing ties with over 15,000 bloggers globally, RBSEO harnesses the power of influencer outreach. By syncing your brand with relevant high-quality bloggers, they ensure organic growth and enhanced brand visibility.
RBSEO's journey began in 2005. Since then, the relentless pursuit of digital excellence has seen them trusted by hundreds. From ecommerce solutions to web design, their services cater to every digital need. RBSEO is a beacon of innovation and competence for digital mastery.

In the bustling digital corridor of ecommerce, web design stands as the architectural marvel, and Thrive Internet Marketing Agency is the master builder. For over a decade, this agency has crafted digital solutions, blending ecommerce sophistication with pristine web design. Here's what sets Thrive apart:
Ecommerce Mastery: With layers of intricate functionality – from hosting storefronts to managing intricate dispatch systems – Thrive's expertise ensures your online store doesn't just exist; it excels.
Web Design Artistry: Every pixel, every layout, every interaction – meticulously designed to engage, impress, and convert. No templates, just pure, original design magic.
Digital Marketing Acumen: Beyond the world of ecommerce and web design, the Thrive team is packed with SEO specialists, video producers, and creative writers. All under one roof, all aligned to one goal: Propel your business forward.
When Michael Farah needed to elevate The Farah Law Firm's digital reach, Thrive boosted organic traffic by a staggering +664%. When Nationwide Construction sought modernization, Thrive's web design experts revamped, resulting in a +640% leap in conversion rates.
The testimonials resonate with trust and results – from "no BS" transparency to "incredible" performance. With awards and accolades in tow, Thrive isn't just another agency. It's the digital architect of the future, sculpting ecommerce dreams into web design realities.
Conclusion
Wrapping up our exploration of the top 13 ecommerce web design companies, it's clear that stellar design is the heartbeat of any thriving online storefront. Companies like WebFX, OuterBox, and ScienceSoft stand out with their dedicated teams, showcasing unparalleled expertise in crafting engaging web interfaces tailored for ecommerce success. From San Francisco's tech startups to New York's bustling retail hubs, it's evident that design intricacies matter significantly in the ecommerce arena.
Features such as seamless integrations, intuitive user preferences, and smart product displays have shifted from bells and whistles to absolute necessities in today's ecommerce climate. And while you've invested time and resources into perfecting your web design, it's crucial to back that up with tools that monitor your site's performance. 📊💡📈 Dive into Plerdy's SEO & UX analysis to ensure your webstore stands tall amidst fierce competition. After all, in the vast ocean of ecommerce, it's the blend of robust design and smart strategies that sails a ship smoothly.
So, whether you're a budding entrepreneur or an established player in the B2C or B2B sector, harness the prowess of these web design maestros and set your digital sails right! 🚀🌐🛒