It would be best to excel in numerous areas when running a marketing agency, such as improving your marketing strategy, gaining more clients, closing sales, and retaining customers for excellent 👌 Customer Lifetime Value (LTV), Monthly Recurring Revenue (MMR), Churn Rate, etc.
Digital marketing agency tools assist you in automating various aspects of your business so that you can focus on your most important goal – your clients. Marketing tools help to increase sales using the right traffic channels, such as paid (PPC) and organic search (SEO).
I've compiled a list of the best digital marketing agency tools to use as you scale your marketing agency. You will find them helpful if you need to schedule several social media posts or launch email campaigns for your clients. Find the best digital marketing agency tools your agency requires to improve efficiency and workflow!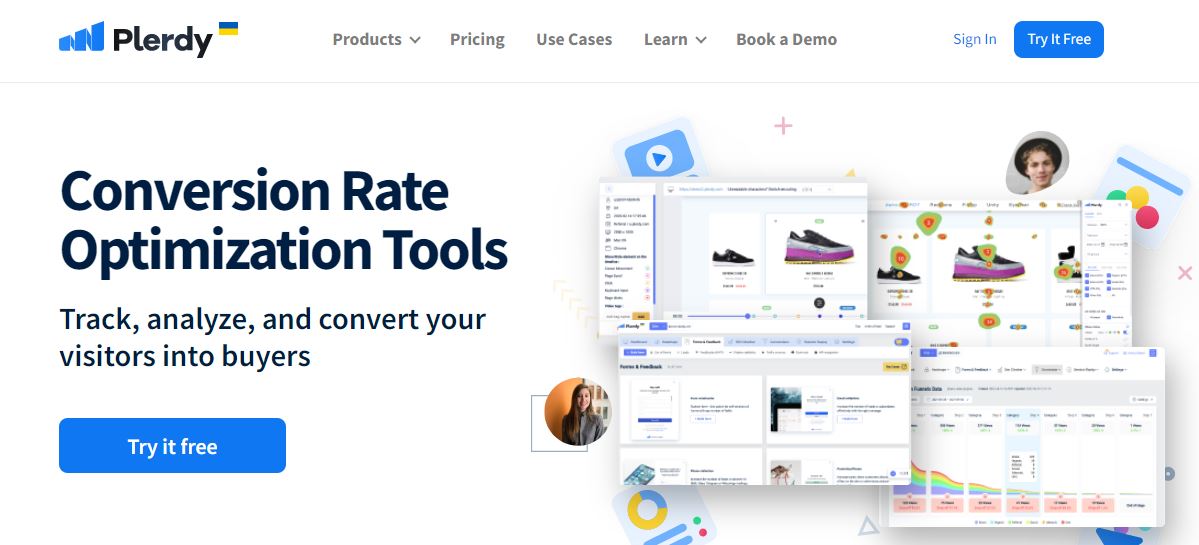 This digital marketing agency tool assists you in creating an effective sales funnel, from capturing a lead to nurturing it into a buyer. The product includes data collection, processing tools, comprehensive analysis, and analytics.
If you're having trouble with conversions, this digital marketing agency tool can help you understand customer behavior to the letter, including how far they scroll down your pages and why they bounce.
Plerdy, a top marketing tool, provides the following products to its customers:
Over 20,000 companies use Plerdy in their tech stacks, including Dr.Leeds, FLOWYZE, prom, HONDA, and Divine Design.
Collaboration Tool: Slack
Slack is a great digital marketing agency tool because you can message people individually, in groups, or create "channels" for your entire team. This marketing agency tool is a convenient way to facilitate collaboration and get work done regardless of your agency's focus. This digital marketing agency tool consolidates all your communication into one place. For modern teams, it's real-time messaging, archiving, and searching.
Slack, a top marketing tool,  has the following features:
Chat is useful for exchanging quick messages with coworkers.
Integrations with tools such as Zoom, Microsoft Teams, and Cisco allow for video and voice calls.
This digital marketing agency tool can be integrated with Google Drive, Dropbox, Box, Heroku, Trello, and other major platforms to provide your team with a streamlined workflow.
Slack is reportedly used in the tech stacks of 9,047 companies, including Airbnb, Udemy, Instacart, Robinhood, Slack., LaunchDarkly, Pinterest, and Shopify.
Digital Meetings: Zoom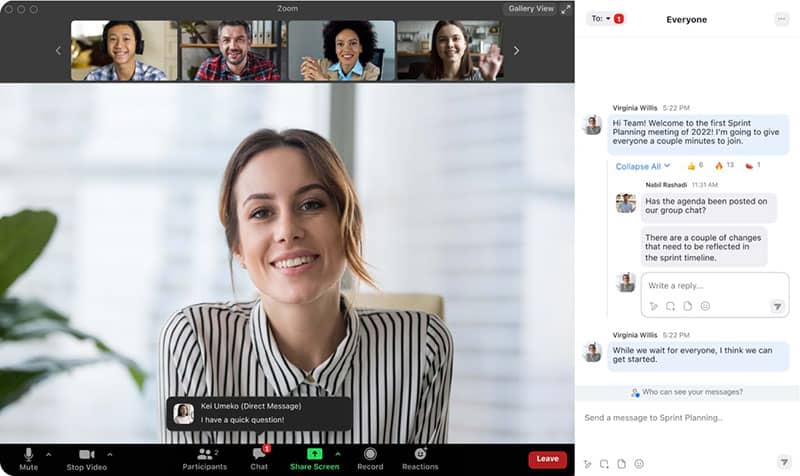 Zoom is a fantastic video collaboration tool that allows you to meet virtually with participants worldwide. This digital marketing tool combines cloud video conferencing, basic online meetings, and group messaging into a user-friendly platform. Zoom Rooms, Windows, Mac, iOS, Android, and H.323/SIP room systems are all supported by Zoom's video, audio, and screen-sharing solution.
This digital marketing agency tool has the following features:
Individuals can upload virtual backgrounds.
Screen-sharing that is interactive during video calls.
Breakout rooms can be customized for each meeting.
Capability to record meetings and save them for later use.
Chat window for group members.
Google, the State of New York, DPDHL DP IT Services, Deutsche Post, and Nestlé are the companies that use this marketing tool for audio, video and web conferencing.
Project Management: Trello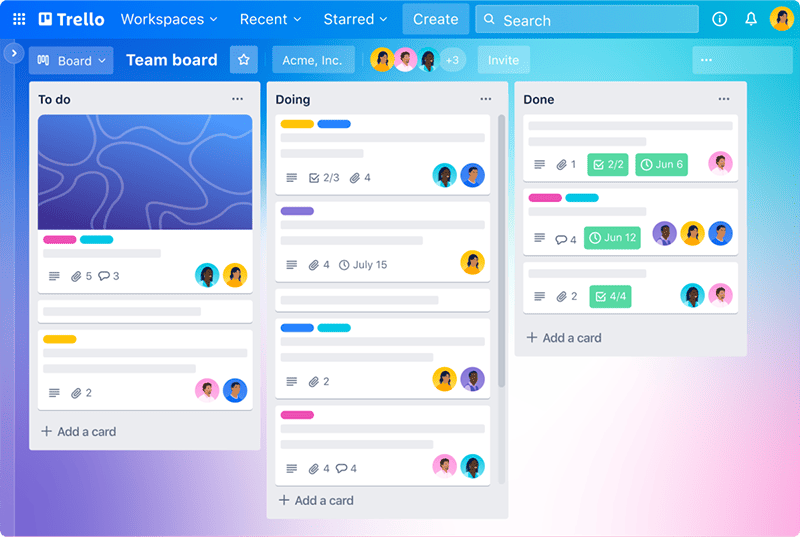 Trello is a digital marketing agency tool that organizes your projects into cards and boards. Trello tells you what's being worked on, who's working on it, and where something is in the process in a single glance. This digital marketing agency tool aids in various jobs, including internal process-based tasks such as new employee onboarding.
Trello assists marketers in visualizing all of their projects and the details required to complete them.
Trello, a top digital marketing agency tool, has the following features:
You can begin by making different cards for each project, then slotting them into separate columns.
You can add due dates and checklists to each card, assign and tag team members, attach files, and more.
This digital marketing agency tool is reportedly used in the tech stacks of 3553 companies, including Udemy, CRED, Glovo, Stack, Accenture, Medium.com, Hepsiburada, and StackShare.
Backlink Tracking: Linkody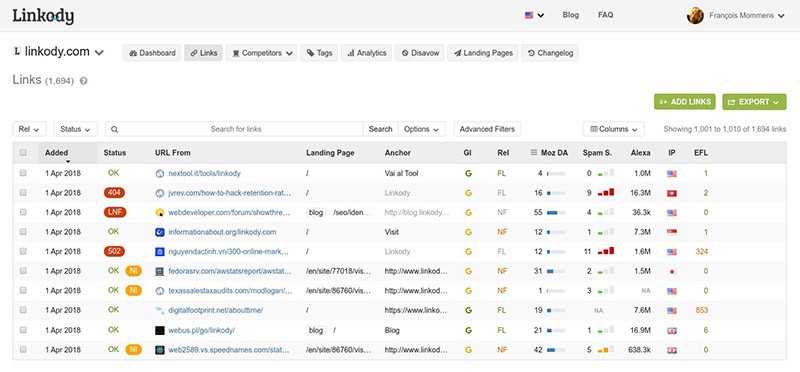 Linkody is a backlink management and monitoring tool that assists SEO agencies, marketers, brands, and site owners with link building and improving their search engine rankings. It is a full-service marketing tool that tracks your link-building activities. You can be notified when you:
Gain or lose a link;
Linkody monitors your backlinks 24 hours a day, seven days a week and sends you email reports.
Generate PDF reports for your clients;
Make disavow files ready for upload to Google.
This marketing tool increases the efficiency of the link-building process because you can easily keep track of your collaborations and save your progress to ensure you never lose a link.
Linkody, a great marketing tool, has the following features:
Checking link status
A wide variety of metrics
Overview of a landing page with a focused setup of keywords
Analysis of competitors using a shared domain and pages filters
Graphs, charts, advanced analysis, and PDF reports are all available.
Both SMEs and individuals use the marketing tool, but what's more impressive is Linkody's professional client base, which includes stock exchange companies Etoro, Send in Blue, and Altima, to name a few.
Scheduling Automation: Calendly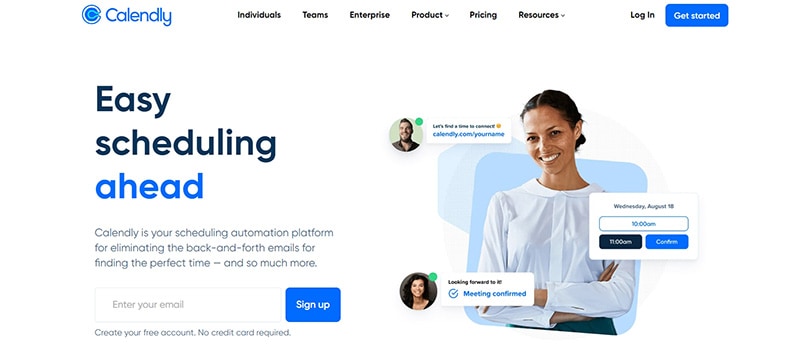 The top marketing tool Calendly allows you to schedule meetings without the hassle of back-and-forth emails. All you have to do is share your Calendly links and let your invitee choose the time. The event is then added to your calendar.
Calendly is the most user-friendly scheduling digital marketing agency tool available online. You can create an appointment scheduler in a matter of minutes, and it's visually appealing and extremely simple to use for the client.
Calendly, a great digital marketing agency tool, has the following features:
Enjoyable and simple to use
Very adaptable
Customizable options include buffer times, custom event times, notifications, and other features
Simple integration with calendars, apps, websites, APIs, and webhooks
This marketing agency tool is reportedly used in the tech stacks of 71 companies, including StackShare, Bunch, and DoctorCare Inc.
Subscription Management: Chargebee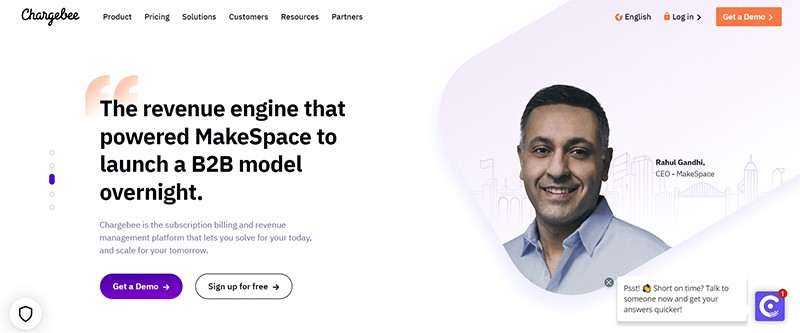 Chargebee is a platform for recurring billing and subscription management for subscription businesses. This marketing tool supports billing in 100+ currencies across 150+ countries and works with 25+ payment gateways.
With this marketing agency tool, you can accurately forecast business growth and recognize your agency's revenue. This marketing tool provides churn reporting and assists you in adjusting your pricing structures, among other things.
Chargebee's marketing tool features are listed below:
Best-in-class checkout with one-purchase support.
Product catalog that is scalable and lean.
Subscriptions as a gift.
Customizable customer portals.
Worldwide recurring payments.
Automation of billing.
This marketing agency tool is reportedly used by 47 companies, including You sign, Modern Producers, Big Flare, Byrd, Growers House, Ticket Tailor, and Swat.io.
Email Hunting and Outreach: Hunter.io

Use this digital marketing agency tool to find and contact people via email. Hunter.io is a must-have link-building, content promotion, or influencer marketing tool. This marketing tool makes finding contacts across the web and managing hundreds (even thousands) of outreach emails about 100x easier than using a spreadsheet.
This marketing tool has the following features:
Simple to find. You can use Hunter's domain search to find any business and export the results to a spreadsheet.
Broad coverage.
Find each email.
Email verification is precise.
Over 3,000,000 professionals use Hunter.io's marketing tool and has been selected by industry leaders such as Google, Adobe, Manpower, Microsoft, and Vision.
Content Curation: Curata
Every successful business relies on the creation and promotion of content. Curata is a marketing tool that helps you plan, curate, and measure content's impact.
Additionally, with this marketing tool, you can promote your content by analyzing your sales pipeline and marketing impact, streamlining content production, and developing a predictable content supply chain.
Curata has the following features:
Language processing identifies and locates the most relevant content based on user preferences.
This marketing tool provides users with relevant content recommendations and full-text search capabilities for a large archive of curated content.
Add rich metadata to your content, such as images and quotes.
Curata is used by hundreds of companies, including Aramark, 6sense, Tangoe, Zendesk, SendGrid, and CISCO, to power their content marketing engines.
Content Optimization: Clearscope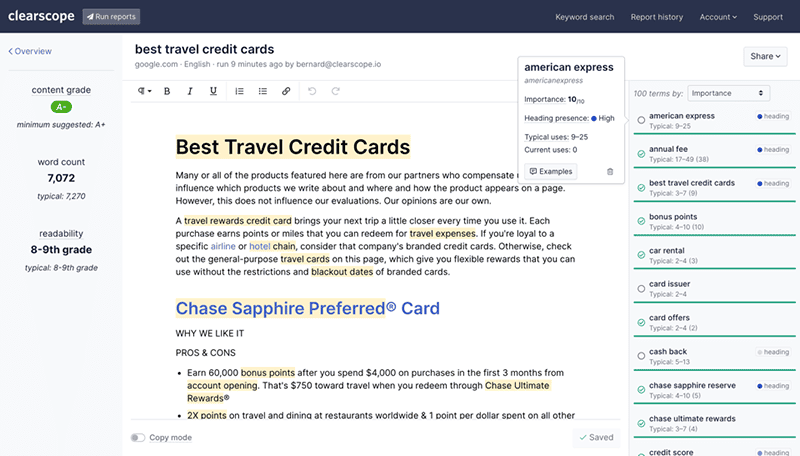 Clearscope assists content marketers in increasing their audience and search traffic by taking the guesswork out of the content performance. This marketing tool optimizes your content to be shareable, clickable, and readable. But it also makes the content highly related to what potential customers are looking for.
Clearscope integrates with other software, such as Google Docs and WordPress plugins, to eliminate the need to switch between platforms.
This marketing agency tool has the following features:
The dashboard includes a text editor.
Adding more search terms to the piece can improve the content grade.
After publishing the content, this marketing tool can be used for rank tracking, SEO reporting, and competitor analysis.
Clearscope is a rapidly expanding digital marketing SaaS with 1,000+ clients, including Adobe, Nvidia, Deloitte, Expedia, Shopify, HubSpot, Intuit, and Condé Nast.
Social Media Management: Later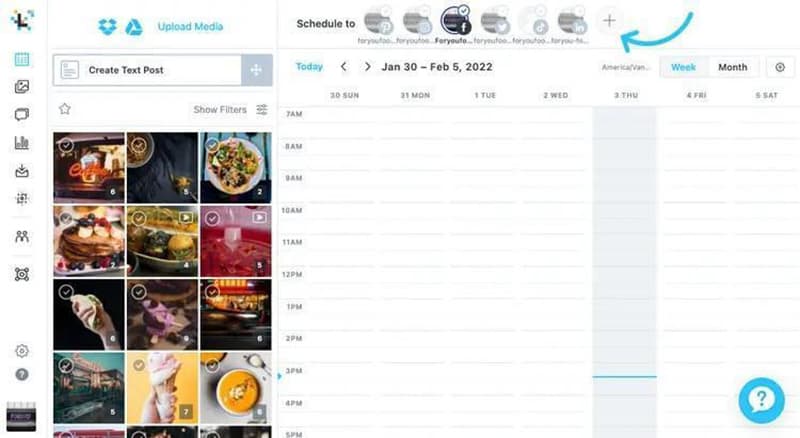 Later is a social media scheduling tool, but its unique selling point is that it tells you the best time to post to reach your client's target audience. This marketing tool lets you visually curate, plan, and manage social media. Collect on-brand UGC content directly from the platform while planning, scheduling, and auto-publishing to social media.
This digital marketing agency tool saves your agency time by allowing it to plan, analyze, and publish content in advance, including Instagram Reels.
Later has the following features:
It can create, edit, and preview content.
Improve Your Linkin.bio.
Send followers to your website, shop, and other places.
Obtain data that will assist you in creating better content.
Automatic publishing saves time.
With over six million users worldwide, this marketing tool is the leading visual marketing platform for Instagram, Facebook, Twitter, TikTok, Pinterest, and Linkedin.
Social Media Content Creation: Mixbloom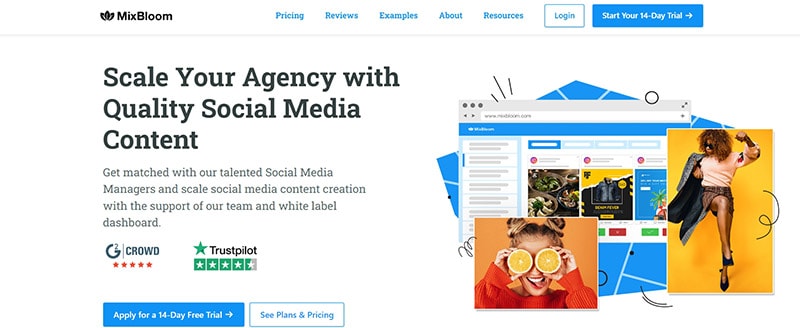 If you need more time to create content, Mixbloom can help. This marketing tool allows you to collaborate with professionals, schedule posts automatically, easily approve your content, and effectively promote it.
When you introduce the Mixbloom team to your client's brand, their project manager recommends content strategy and begins working on your content. All that remains for you is to approve the range, which will be published and promoted within a few days.
This marketing agency tool has the following features:
Event Administration
Account-Based Marketing
Marketing through content
Customer Data Platform (CDP)
Conversion Rate Optimization
Demand Generation
Many companies, including Dev Counsel, Video Cartel, and Takeoff Institute, have used and trusted this marketing tool.
Landing Page Builder: Unbounce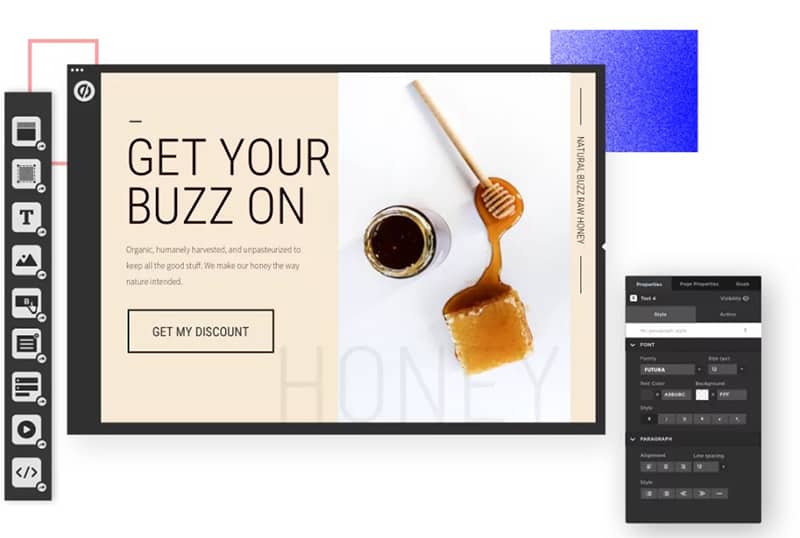 Unbounce is a landing page platform ideal for marketers and agencies to manage online campaigns and programs. It allows you to publish, build & A/B test your landing pages without I.T. This digital marketing agency tool makes it simple for anyone in your agency to create custom, high-converting landing pages, regardless of background or design experience.
Unbounce has the following features:
A/B testing to aid in campaign optimization.
100+ customizable templates to help you launch pages faster.
Real-time lead notifications are sent to clients.
User permissions allow you to customize client access to each campaign.
The top customers of this marketing agency tool are Visual Systems Group, Inc., Cottage Life Media Inc., Symbio, Inc., and Active Network, LLC.
Graphic Design: Canva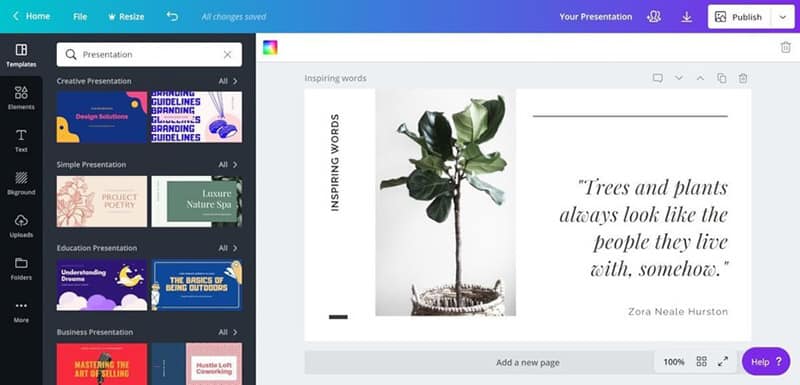 Canva is a web-based graphic design tool that allows you to create images for social media, websites, and other purposes. Use this digital marketing agency tool to manage your brand and empower your team. With its customizable and integrated design tool, you can create on-brand marketing and internal content.
This marketing tool also includes useful features such as uploading images directly to social media platforms and templates for events, email marketing campaigns, and more. It's a fantastic marketing tool with both free and paid versions.
Canva has the following features:
Ad administration
Making a template
Design and editing software
Storage of files
Design (layout editor, publishing formats, etc.)
Large corporations such as Coca-Cola, McDonald's, and Nike have used this marketing agency tool to create marketing materials and designs for their social media accounts.
Conclusion
In summary, digital marketing agencies face stiff competition in today's ever-evolving digital landscape. With so many tools available, investing in the right ones is essential to achieve the best results. While some tools are more popular than others, it's important to consider your specific needs and benchmark against key metrics to determine the best fit. Tools like Plerdy allow you to monitor clicks, capture user engagement, and receive valuable insights to take action and achieve your digital marketing goals. By investing in the right tools and following simple tips, you can leave a lasting impression on your audience and achieve much success in digital marketing.