The value proposition is the foundation of any successful business. It determines whether you can attract more customers or not, whether you remain competitive. With a well-formed value proposition, your potential customers will understand:
How are you different from your competitors.
Why do you need to go to you for a product or service.
What benefits will they get from working with your company.
After reading this article, you will understand why "better service" and "custom service" are not the value of your product or service. Also, learn how to formulate a value proposition and learn about successful cases of top companies.
What is Value Proposition?
A value proposition summarizes the main benefit that a customer will receive from using your product or service. This is why the client will come to you again and not to your rival. With a value proposition, you answer the person's question: "How will this product or service solve my problem?".
The value proposition will show the potential client who you are, what you do, what makes you different from other brands. In marketing, this understanding is necessary to attract the target audience, to know its requests and needs. Do not confuse it with a slogan – the latter does not determine your value to the client.
It is essential to realize that the value proposition must be clear and understandable, unique, and independent of trends or fashion. Main criteria:
Simple wording.
Use of facts.
An accurate description of the benefit.
It would help if you did not use banal or already used wordings – this way, you will not gain trust from the target audience. After reading the value proposition, the customer should clearly understand your company, your services or products, and how they will improve their lives. By the way, it is necessary to start creating an advertising campaign to form a value proposition.
Best 13 Value Proposition Examples
To create the best value proposition, you need to stick to the structure of writing and familiarize yourself with the best examples. We've rounded up 13 excellent value proposition examples for you. So get inspired and create your own!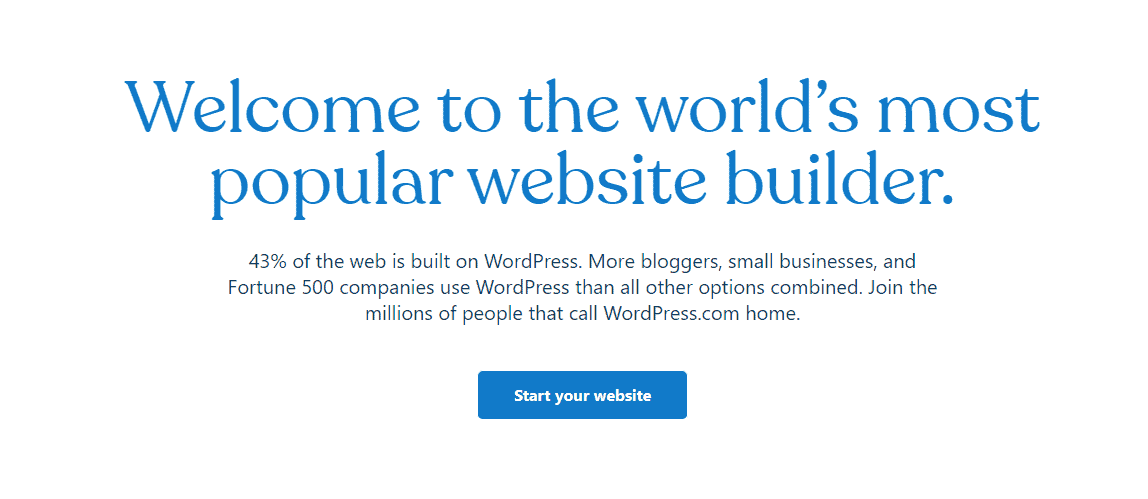 The company offers users an online platform for creating websites of various types: an online store based on the WooCommerce plugin, a blog, or a portfolio. As soon as you go to their site, you see a value proposition with a friendly greeting. The statement of incredible popularity first attracts the client, and then they use the facts: "43% of all x sites in the world are made on our platform".
The proposal's value is that even a person with no experience, far from programming, can independently create his website and work with it.

The company provides customers with tools to quickly optimize mobile applications. Their unique offer is expressed and directed to a specific audience segment – developers. This is emphasized by using terms that are understandable to those who professionally work with mobile applications.
In the value proposition, they identify their potential customers and represent the possible benefits of cooperation. The user immediately understands that he will increase profits and customer engagement with their tool. This is followed by a description of the work process – "without much difficulty," using web-based solutions.

The company has developed an application that will allow you to control expenses, set goals, close loans and strive for financial independence. Their value proposition is built on the statement that "now everyone can streamline their relationship with money." The main advantage is many free features in the application and an extensive toolkit: from simple daily expenses to credit monitoring.
The site is minimalistic, and only a few colors are used in the design. However, navigation is clear to everyone.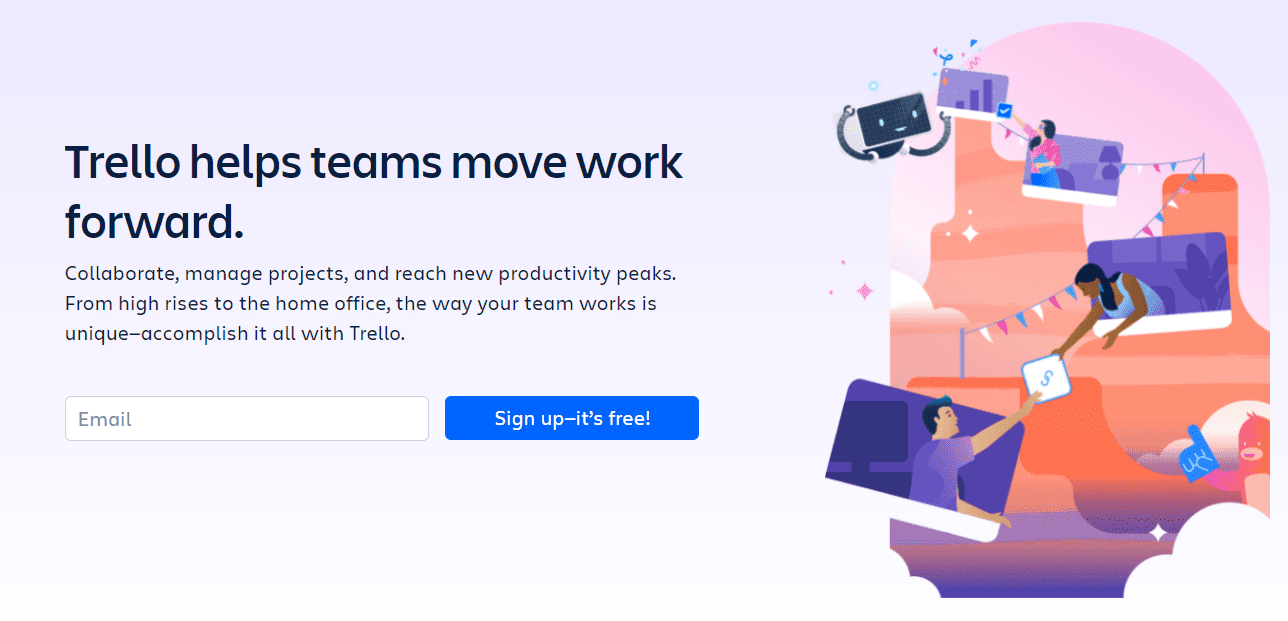 The company provides a set of tools for effective work planning. It is suitable for both freelancers and large corporations that need to coordinate the activities of many departments. For example, you can create separate boards on the platform, fill them with cards, and sort them as you like. Trello also supports integration with many applications to make team functionality more productive.
Their value proposition is defined without frills: "we help you work faster and more organized." You can make the planner individually implement your design. The main thing is simplicity and a guarantee that everything is free.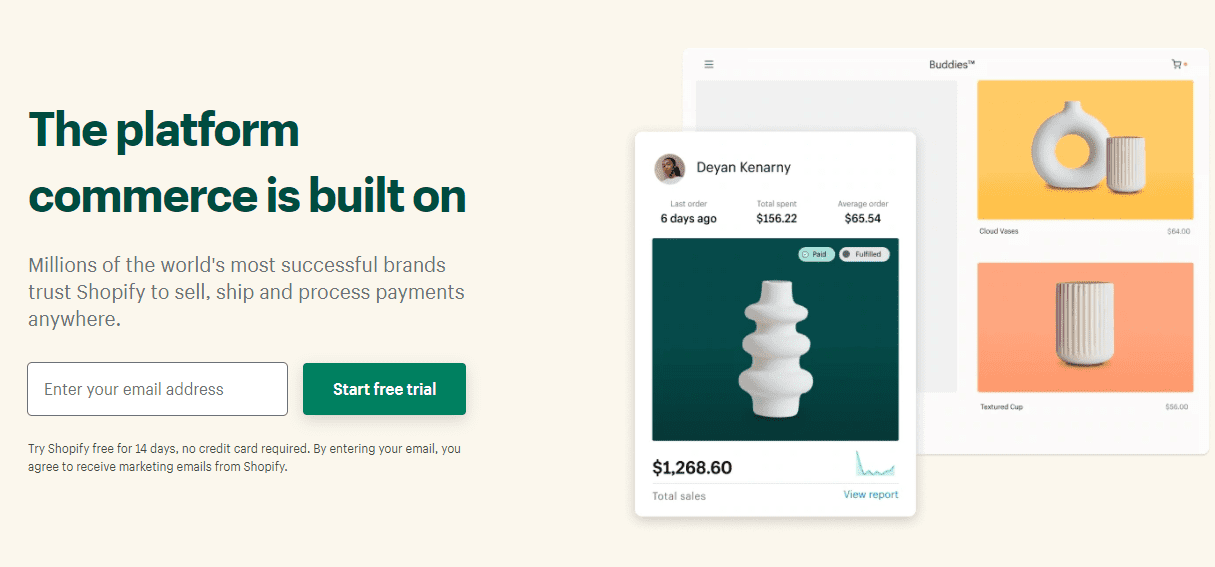 The platform offers an easy way to start your business with its toolkit. The target audience is broad – big brands that have been on the market for many years and micro-businesses that are just developing. Everyone will organize an online store and start selling – without additional knowledge.
Shopify's value proposition is built on the premise that "the marketplace is built on the experience of millions of the most successful brands." As a result, users can trust them with product placement, payment processing, shipping methods, and customer communication. A free trial is available by entering an email.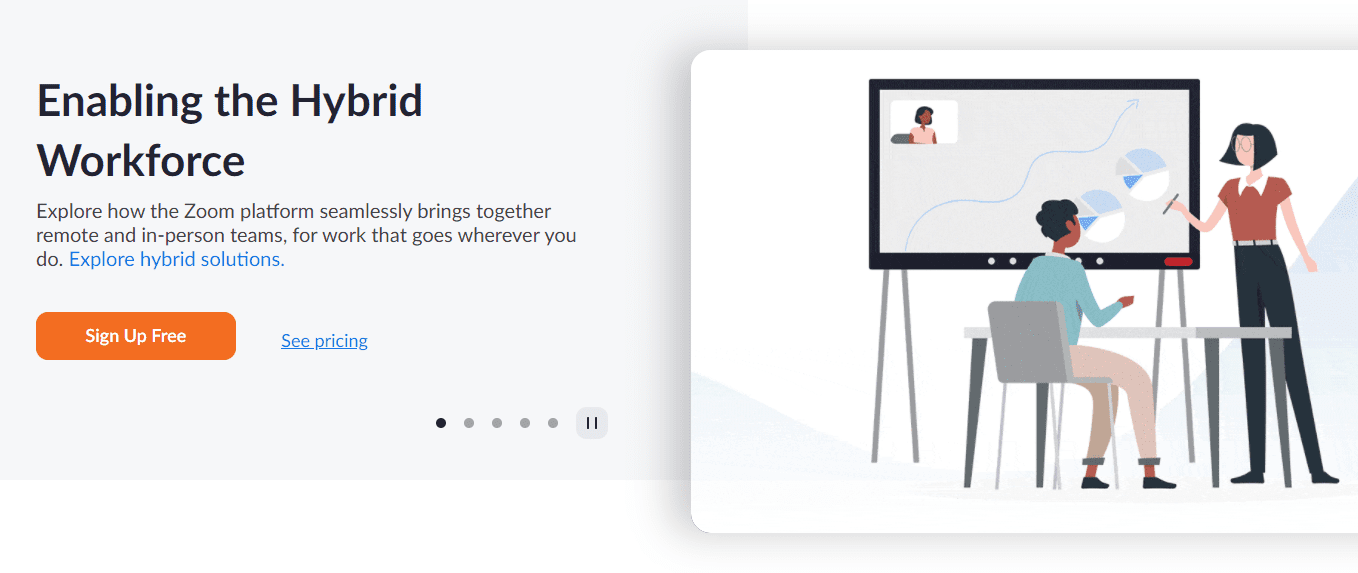 The company offers a platform for communication – their value proposition states this: "keep you connected, wherever you are." Therefore, the user instantly realizes that the quality of his conversations will be at the highest level.
ZOOM does not focus only on working meetings or conferences, and they also talk about relationships, friendship, how important it is to keep in touch with loved ones. This is inscribed in their priority benefits. First, as a call to action – a guarantee of free registration.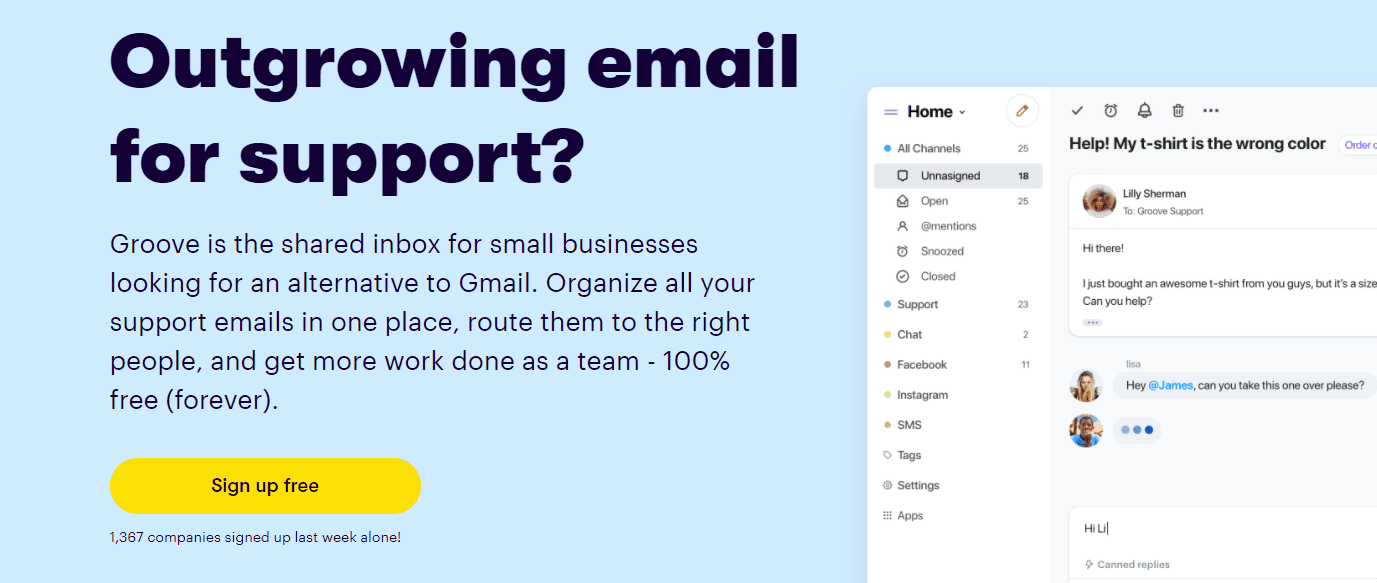 The company offers a tool that makes customer support easier and more productive. Everything aims to solve the pain of the target audience – low-quality online help.
Groove is reaching out to business owners facing costly technical support and customer dissatisfaction. The company offers "a simple and powerful way to fix these problems. "
You can try the demo version to see how the tool works in practice.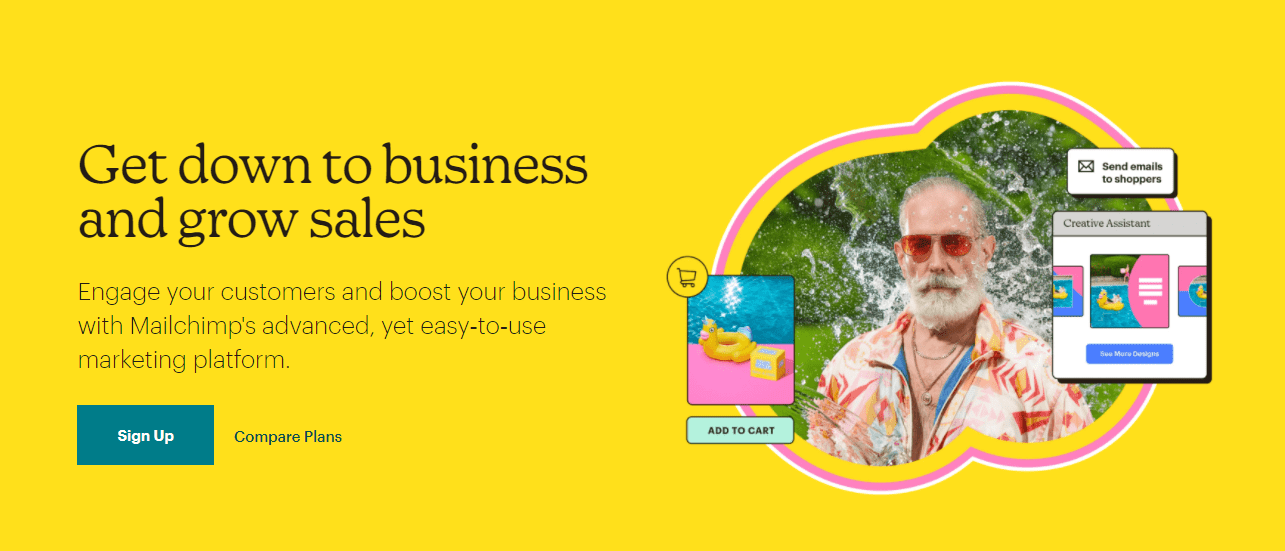 The company has created a tool for marketing automation and efficient email newsletters. Once on the web page, the user sees a value proposition: he is promised to "manage several marketing tools using one platform."
This will help create a website or an online store, promote it, fill it with content, and analyze indicators. The company promises to help businesses grow rapidly. Numerous customer reviews only confirm the value proposition.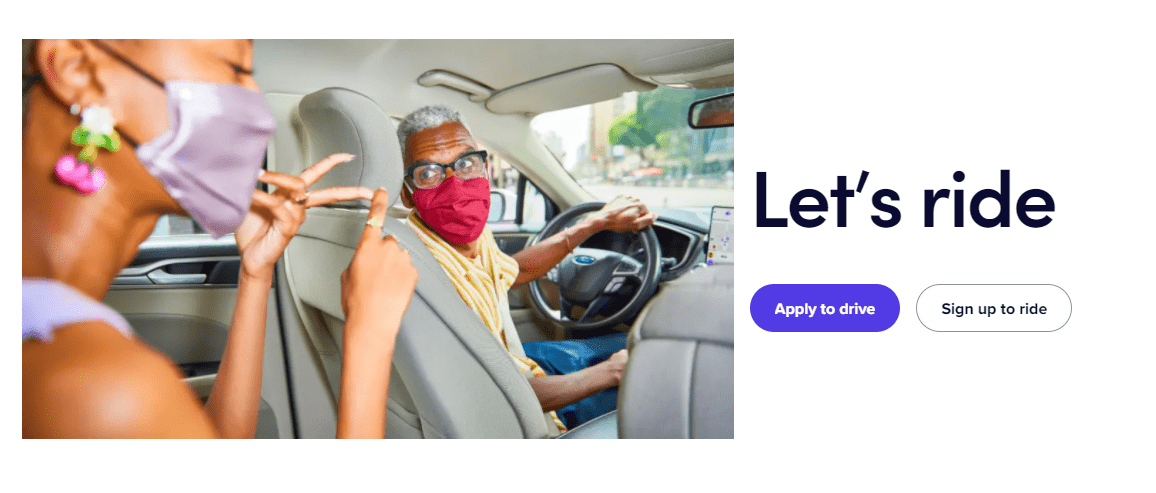 This company has a near-perfect creative value proposition model. They do not directly state that they offer ridesharing or chauffeuring. Instead, they say, "let's go!" Then, using a friendly tone, they entice the user by immediately demonstrating what awaits them with cooperation. For future drivers, all the benefits are listed. For example, you can set your work schedule and immediately receive money. For those who want to rent a car, bicycle or other means of transportation, the conditions and security guarantees are described.
A simple website design helps the target audience to book a ride or become a driver.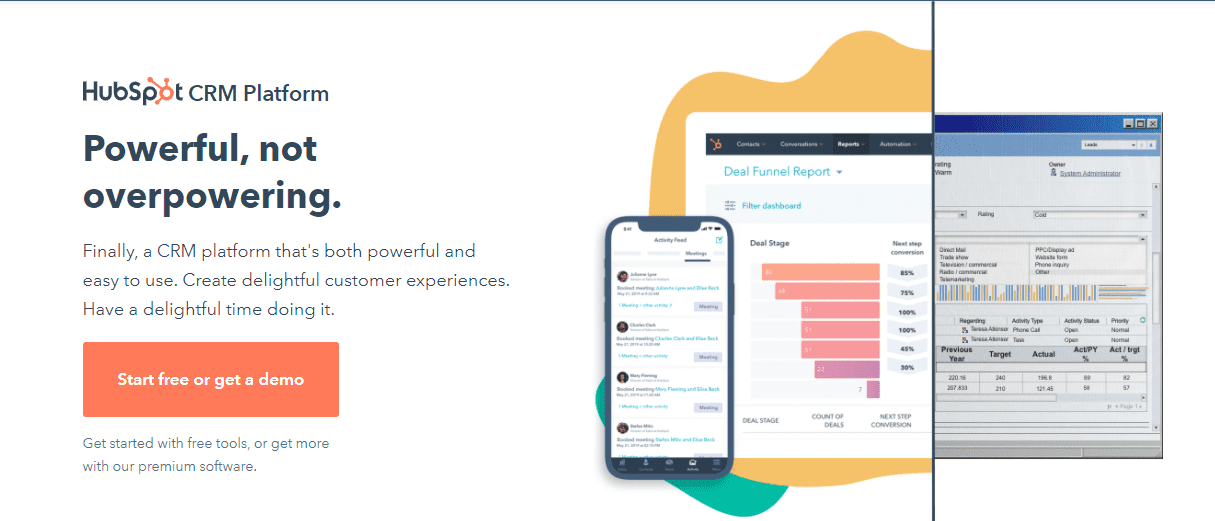 The company offers users a powerful CRM platform to improve marketing, content creation and management, customer communication and sales. HubSpot says their platform is "powerful, but not overwhelming in their value proposition. " It will help you get better with integrations with other applications, as well as many other tools. The subheading explains how a CRM system will make a business more efficient and customer-centric.
The user is prompted to try the free features and the premium software.
The company provides an affordable platform by helping big brands scale WordPress. Behind their value proposition, the user immediately sees the main advantage: "we will save you from unnecessary stress and hassle with hosting." The client does not need to think about how the site will work, how difficult it is, does not need to delve into the details. The solution to all problems can be found in one of the packages – to choose from.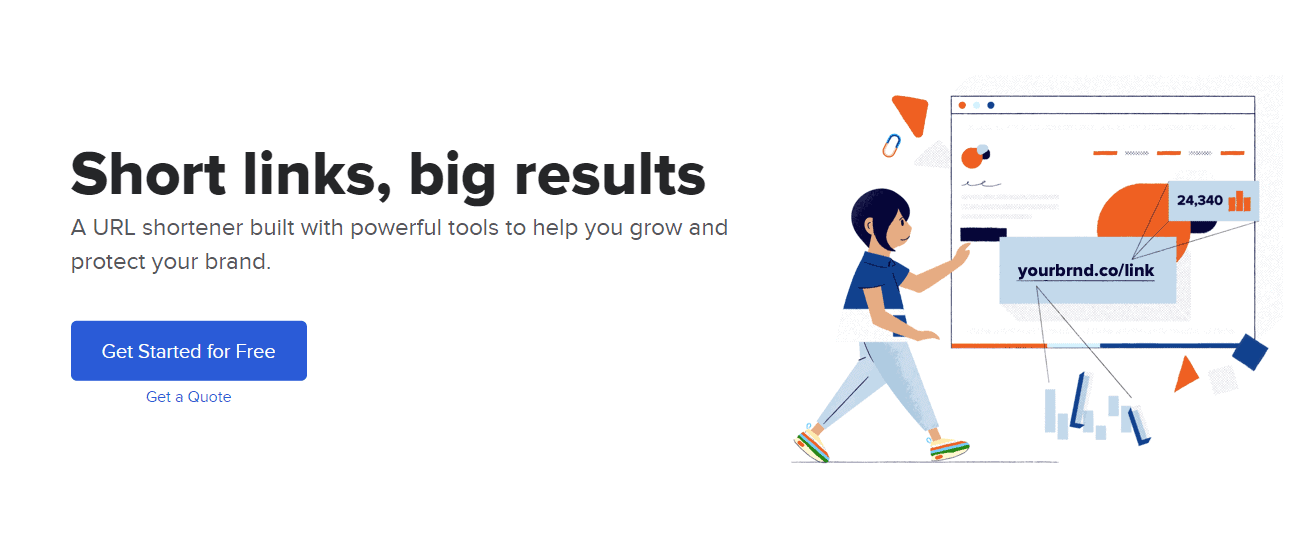 The company has created a platform for link shortening: any long URL is optimized without depriving the business of individuality. The value proposition is clear and concise: "short links, big results." Under the heading, it describes in more detail what Bitly does. The technology is based on powerful tools that help develop and protect your business.
The value proposition is expressed according to the formula: what will the product give to the user – what result will the business get. Despite its simplicity, this wording aptly hits the target audience's pain point.
DiscoverCars.com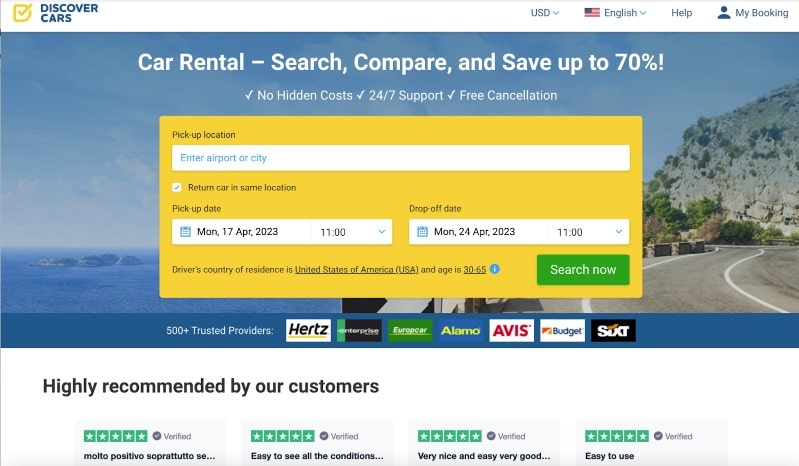 The company seeks to be the world's most reliable car rental platform through creating a seamless vehicle rental experience by making the booking process clear, effortless, and enjoyable.
They include all mandatory fees, taxes, and extras in the quoted price, so there won't be any surprises when you arrive at the rental desk – no hidden fees. Their value proposition is based on this fact, along with the multilingual customer support, free cancellation, useful information, and help throughout the booking process and after.
Besides comparing car rental prices, they share the following valuable and concrete hints on how to find the best car rental option: book ahead to save, choose a car rental company with a score of 8 or higher, check the security deposit amount in the rental conditions, avoid costly fees by knowing how much mileage is included and what the fuel policy is.
As a result
The value proposition is what sets you apart from your competitors. When compiling it, it is important to remember that wording in simple words will work best. The potential client must understand:
What problem can you solve?
How.
What will be the result?
You need to know your target audience, segments, pains and basic needs. And then figure out how you can help. Finally, use the examples provided to develop your exclusive value proposition.