The journey of becoming an entrepreneur is thrilling and difficult. Having the appropriate tools may make a huge impact, whether you are just getting started or have been playing for a while. The 15 Best Tools for Entrepreneurs post is meant to assist business owners in locating the tools they require to operate their enterprises successfully. The article provides a carefully picked list of tools to help you advance your business, from productivity and project management to marketing and customer service. Entrepreneurs may increase their odds of conversion by studying user behavior and improving their websites' usability (UX), ⚡ making these business tools even more crucial for entrepreneurs.
Before diving into the entrepreneurial pool, businesses must have the right set of tools at their disposal. The 15 Best Tools for Entrepreneurs list is like a survival kit for starting or growing a business. From analytics and productivity to automation and design, this list offers an array of solutions worth reviewing before taking the plunge into the business world.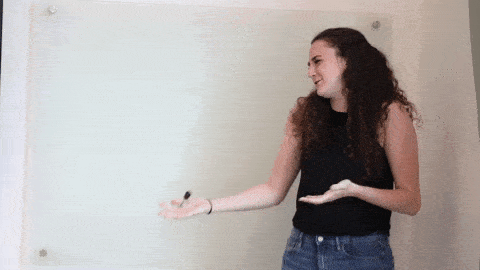 If you're an entrepreneur looking to improve your business, Plerdy is a tool you should check out. With numerous benefits, plerdy helps businesses track, analyze, and convert website visitors into buyers. Plerdy saves your team more than 30 hours on SEO, 10 hours per month on digital marketing, 20 hours on UX design, and 10 hours on analytics. With Plerdy, entrepreneurs can optimize their website funnel, increase conversion growth, lower cart abandonment rates, decrease bounce rates, and increase customer lifetime value. Plerdy offers features like heatmaps, visitors' session recordings, pop-up forms, an SEO checker, events and goals tracking, and conversion funnel analysis.
One of the biggest benefits of using Plerdy for businesses is the 99% accuracy of their heatmap data, which shows clicks on dynamic elements, fits all screen resolutions and supports SPA websites. Entrepreneurs can filter clicks by device type and traffic channel, segment users into groups and analyze their behavior separately, detect which website elements are the least effective, and find out which part of the page is making users leave. Plerdy also offers pop-up forms with up to 30% CTR growth for businesses, decreased eCommerce cart abandonment, and integration with popular tools like Google Analytics and API.
With Plerdy, businesses analyze critical SEO metrics daily, including the audit of keywords on website pages, titles, descriptions, H1, noindex, and other characteristics. Entrepreneurs can also integrate with Google Search Console API to analyze missing keywords and create a metric breakdown for each URL, view the change history of Title, Description, H1, and keywords, and automatically detect missing keywords in the Title, Description, and H1.
Plerdy's pricing starts at $98 per month for the All-in-One package. Additionally, Plerdy offers entrepreneurs tips on improving their business website, sorting by heatmap, video session, pop-up forms, SEO checker, event and goals tracking, conversion funnel, sales performance, and usability.
In conclusion, Plerdy is an excellent tool for entrepreneurs who want to optimize their websites, increase conversion rates, and save time on SEO, digital marketing, UX design, and analytics. With Plerdy's many features, you can analyze user behavior, improve your website's SEO, increase leads and sales, and get accurate data to make informed business decisions.
Major entrepreneurs and businesses using Plerdy:
Subaru
Softserve
Huggies
KredoBank
Honda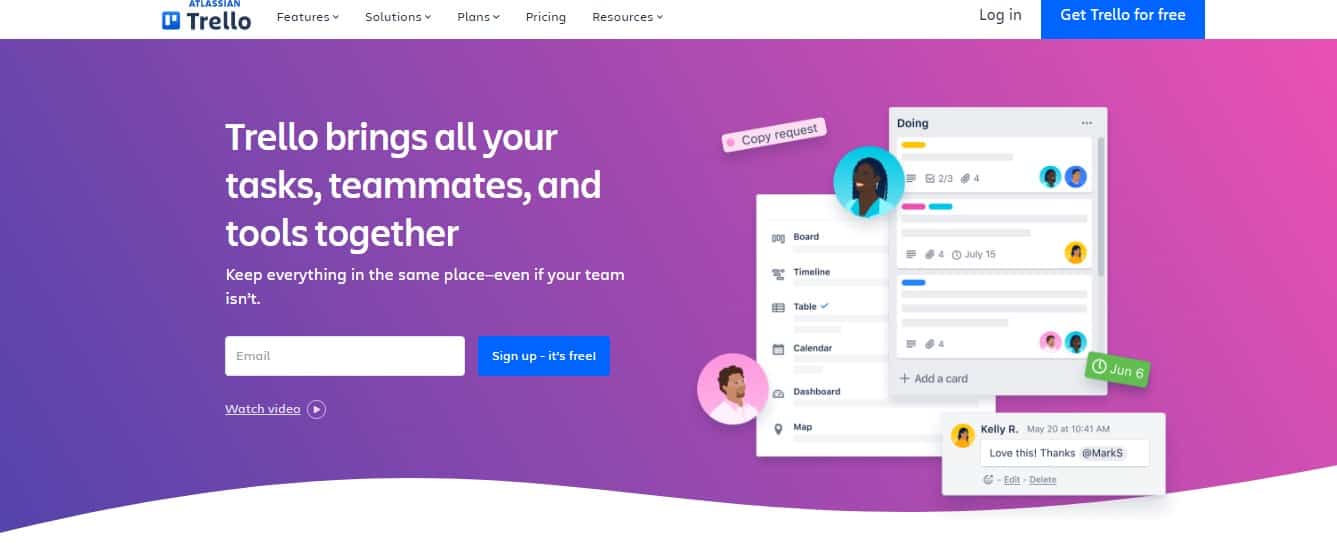 Trello is a web-based project management business tool created by Fog Creek Software, with Michael Pryor as the CEO. It allows businesses and entrepreneurs to set up their to-do lists and tasks on a single website and keep all their work well-organized. The free tool mainly features a board to create your to-do list with cards. You can add comments about the task on each card, create lists, and even upload files.
Therefore, when you sign up for the Trello free plan, you can ditch all the notebooks and files, making it more difficult to keep track of your business projects. After all, the tool provides unlimited boards where you can write all your tasks and projects and even add attachments without ever depleting them!
Major entrepreneurs using Trello:
PayPal
Unicef
Tumblr
Spotify

Are you an entrepreneur seeking a reliable and effective company management business tool? You only need to consider Asana. For companies wishing to improve collaboration, streamline workflow, and manage challenging projects with ease, Asana is the ideal tool. The tool lets entrepreneurs and organizations prioritize jobs that generate income, eliminate tiresome manual duties, and manage teams more effectively. With Asana, business owners can easily accomplish their goals and connect their work to their purpose. Asana has several features that make it simple for entrepreneurs to see what needs to be done, who is doing it, and when it is due. These features include lists, boards, timelines, automation, and forms. The tool offers more than 200 connections, making it simple to link preferred office products for communication, collaboration, and task coordination from beginning to end. Asana is simple to use, and new users can seek assistance from the Asana tool by starting with a pre-built template or demo. Take your business to the next level by getting started with Asana. Dustin Moskovitz is the CEO of Asana, with Justin Rosenstein as the co-founder.
Major businesses using Asana
Uber
Vodafone
Amazon
Bill & Melinda Gates Foundation
VoxMedia

Look no further than Mailchimp, the #1 email marketing and automation entrepreneur tool. With Mailchimp, businesses turn their emails into revenue and win new customers as it recommends ways to get more opens, clicks, and sales.
One of the key features of Mailchimp is the Customer Journey Builder, which allows entrepreneurs to automate their workflow with discount and reminder emails to abandon cart shoppers and send the right message at the right time to convert more customers. Mailchimp's AI-assisted suggestions also help entrepreneurs make their business content more engaging and boost their customer loyalty by predicting the right audience to target with segmentation.
Mailchimp also offers business integrations with other tools for entrepreneurs, like Shopify, Google Analytics, and QuickBooks Online, to help you connect more tools, get more data, save time, and make better decisions. And with multiple pricing plans, you can find the one that fits your needs and budget.
As a founder-owned company with a culture of collaboration and creativity, Mailchimp is passionate about empowering small business owners to make their dreams a reality. Focusing on diversity, inclusion, and equity, Mailchimp invests in small and medium-sized organizations to help create positive change in their communities. Try Mailchimp today and see how it can help you grow your business.
Also known as Intuit MailChimp, the entrepreneur tool was founded by Ben Chestnut (the CEO) and his partners, Mark Armstrong and Dan Kurzius.
Major businesses and companies using MailChimp:
Robo 3D
Cat Sushi
The Canvas Works
Chemo Cozy
OceanZen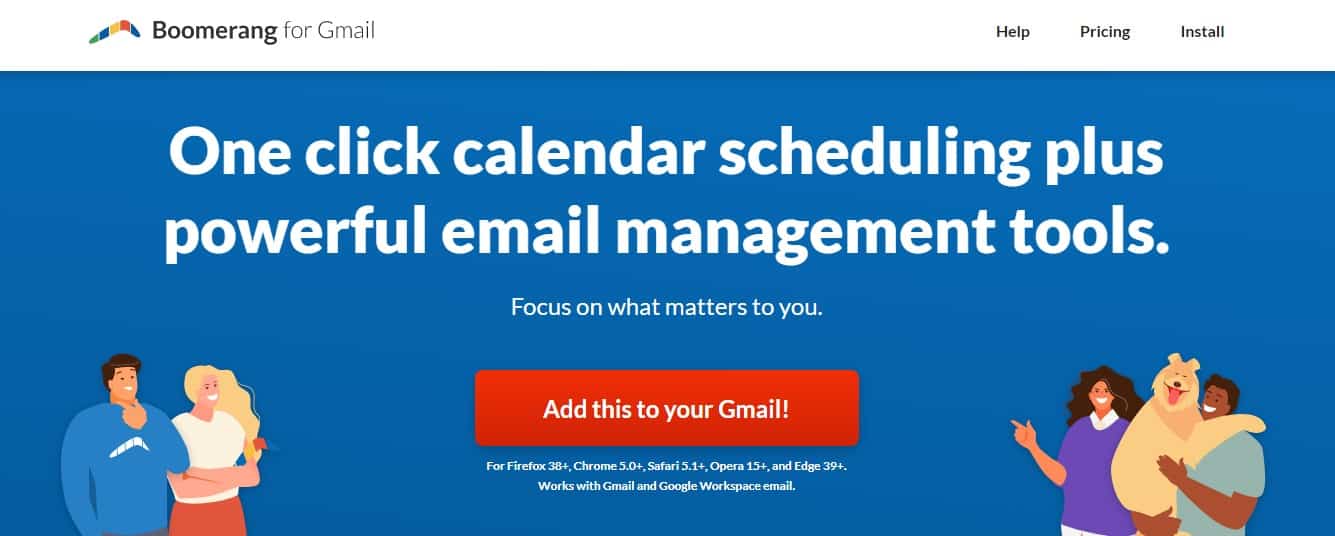 Boomerang is a useful tool for business owners and entrepreneurs to manage emails and meetings effectively. This robust email management solution provides capabilities enabling organizations to add business clients, plan meetings, and enhance email communication. Some of Boomerang's primary features include one-click calendar scheduling, the send later option, email reminders, follow-up reminders, and Respondable, an email writing assistant powered by artificial intelligence.
One of Boomerang's most important advantages for businesses is its one-click calendar scheduling tool, which saves entrepreneurs' time and eliminates the need for back-and-forth emails. Thanks to this functionality, users manage their emails and meetings on the road, also available on the mobile app. Furthermore, Boomerang's send later feature enables users to plan emails for delivery at the ideal moment, guaranteeing that the recipient receives it appropriately. Finally, Boomerang's email and follow-up reminders ensure crucial messages are noticed, and you always remember to contact individuals.
Overall, Boomerang is a great entrepreneur and business tool for companies looking to streamline email correspondence and save time. Boomerang is used daily by more than 1.5 million enterprises because of its robust features and simple interface. So, integrate Boomerang with Gmail to start reaping the rewards right away! Aye Moah is the CEO and Co-founder of Boomerang.
Major businesses and companies using Boomerang:
The Guardian
Lifehacker
TNW
The New York Times
Inc.

Buffer offers a range of tools to help entrepreneurs plan, collaborate, and publish content on Facebook, Google Business Profile, Instagram, LinkedIn, Mastodon, Pinterest, Shopify, TikTok, and Twitter, all from one simple dashboard. With Buffer, you can analyze your social media performance and create reports to track your progress. One of the newest tools Buffer has introduced is the AI Assistant, which can generate new posts for your schedule, repurpose existing posts, and develop endless new ideas to help you grow your followers and supercharge your engagement.
Buffer's business tool also helps entrepreneurs build an engaged audience organically, with suggested hashtags to help them grow. Plus, you can halve your workload by having Buffer publish everything for you and showcase your work with automated reports. Collaboration has always been challenging with Buffer's permissions levels and approval flows, making it simple for your team to work freely without micro-management. Buffer has helped many businesses and entrepreneurs save time and grow their following. Don't just take our word for it. Check out the glowing reviews from clients such as Luis Cancel, Managing Editor, Liz Gillis, Digital Marketer, Troy Petrunoff, Marketing Manager, Rodrigo Hyago, Social Media Content Manager, and Joe Loria, Content Manager. With 10 years in business, 140,000+ users, and 1.2m+ social followers, Buffer is here to help you build your brand on social media.
Joel Gascoigne founded Buffer, an entrepreneur tool designed to help businesses manage their social media accounts.
Major companies and entrepreneurs using Buffer:
Srijan Technologies
Construct-Ed, Inc
BULB, Inc
ChefHero
SCL Consulting

Dropbox is a file-hosting business service with Drew Houston as its CEO and Co-founder. It provides entrepreneurs with file synchronization features, cloud storage (including personal cloud), and client software. Besides being a great entrepreneurial tool for storage and backups, Dropbox also includes various extensions that help improve your experience.
Furthermore, the entrepreneur tool allows you to access all your files from anywhere. In addition to storing and accessing the files easily, you can share them with others by taking advantage of collaboration tools, such as shared folders.
Major businesses using Dropbox:
National Geographic
Netsuite Inc
Therap Services LLC
Wellcom Worldwide
The North Face Inc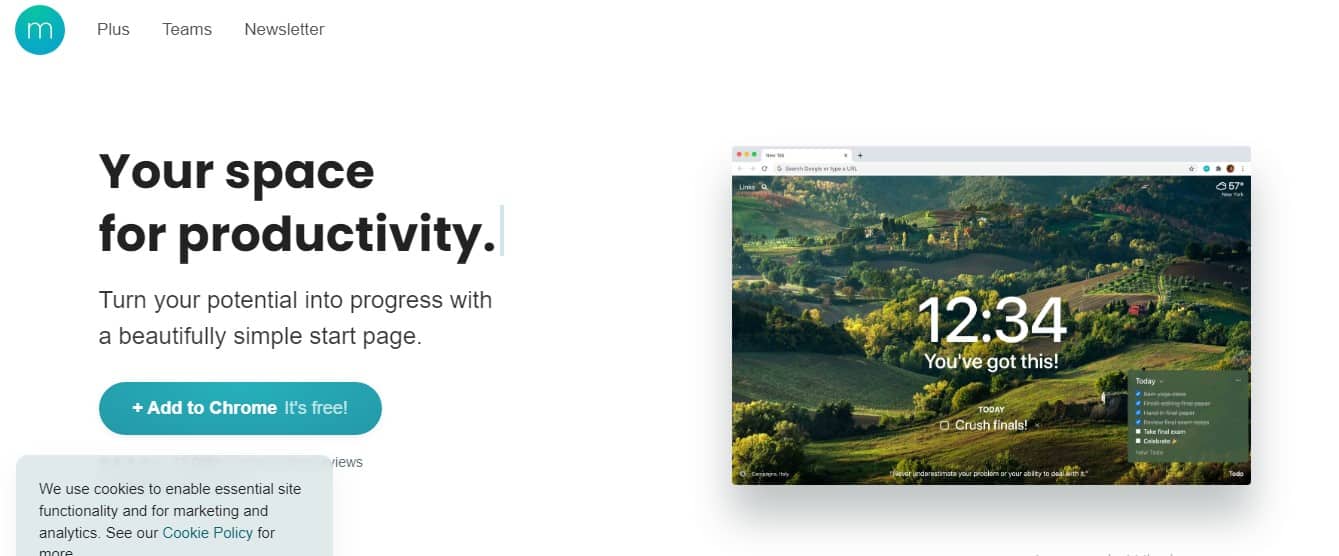 They say a little inspiration every day goes a long way, and the Momentum dashboard entrepreneur tool provides businesses with just the inspiration they need to get through the day. Founded by Levi Bucsis, Momentum is designed to greet you by name and display an inspiring quote or picture whenever you open your browser.
Momentum allows entrepreneurs to add their main day focus to the dashboard. Then, the business tool reminds them of their commitment and end goal for the rest of the day. It does so each time entrepreneurs open a new tab, making it much easier to stay focused and avoid distractions.
Major businesses using Momentum:
Google
Uber
Stanford
Yale
LinkedIn

With Canva like an entrepreneur tool, businesses can create anything from logos and posters to social media graphics and more with no design experience required. It's perfect for individuals, business owners, marketing teams, educational organizations, and nonprofits, with plans and pricing to fit everyone's budget.
Canva is built for teamwork, collaborating with entrepreneurs and other team members and managing brand assets easily. Plus, with thousands of professional templates, images, and quality content, you can benefit from ready-made designs that help you easily order new business cards or edit your next video.
Canva is too good not to share. Entrepreneurs can easily present, download, schedule, and share designs or get them printed and shipped directly to their doorstep! Customize an office template or design something more personal, like an invitation. With Canva, the possibilities are endless.
Canva's best traits might surprise businesses! Did you know that Canva has a desktop app and a video editor? Canva also helps businesses manage their workflows and create together, and it is free for classrooms and nonprofits. Canva has many features, such as a curved text generator, photo effects, and an image enhancer. You can even add frames to photos, text to photos, and convert videos to MP4.
With 15 billion designs and businesses created in Canva, the entrepreneurs' possibilities are endless, and the community always finds ways to innovate.
Canva is a graphic design platform founded by Melanie Perkins (CEO), Cameron Adams and Cliff Obrecht.
Major businesses using Canva:
Coca-Cola
Blackfriars Group
Nike
University of California
McDonald's

Google Workspace features a collection of collaboration business tools, cloud computing, software and productivity tools developed by Google. The collaboration tools make it much easier for entrepreneurs to manage their emails, files, folders and schedules. They include Gmail, Drive, Forms, Meet, Docs, Chat and Sheets.
Take, for instance, Google Docs; this collaboration tool allows multiple people to work on the same file, adding text, proofreading, removing text and even adding comments for others to see. Such a business tool could help you keep track of files and forms.
Major entrepreneurs using Google Workspace:
Colgate-Palmolive
Nielsen
Broadcom
Salesforce
Acheres, France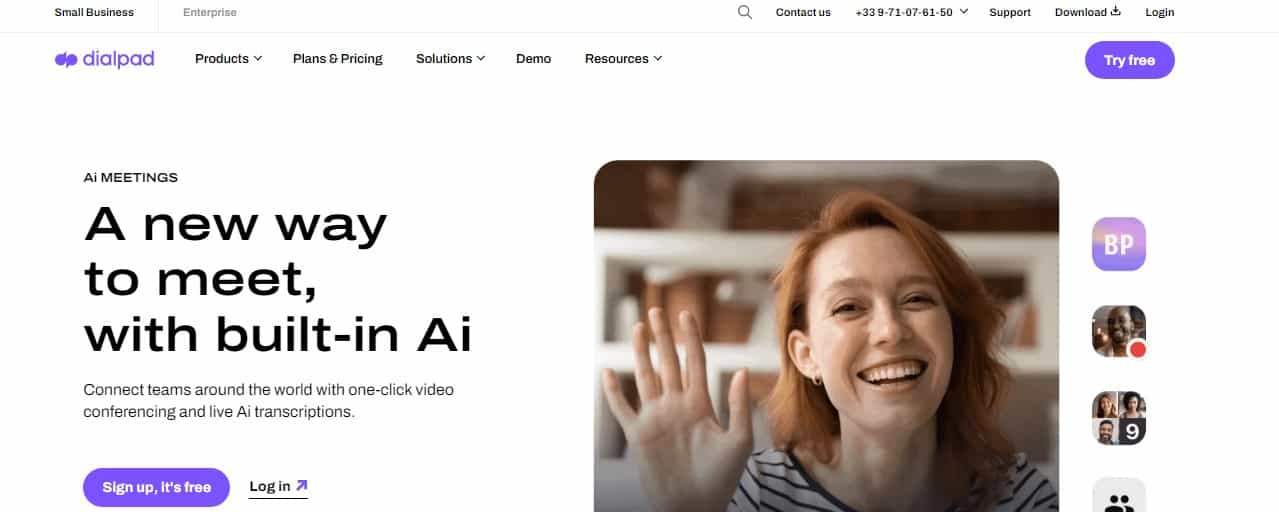 Dialpad is an all-in-one communication tool supporting small businesses, entrepreneurs or big enterprise companies. Dialpad is an AI-powered tool that allows you to call, message, meet, and support your clients and colleagues in one beautiful workspace. With unlimited calling, SMS and MMS, call and voicemail transcriptions, and integrations with Google Workspace and Microsoft 365, Dialpad has everything businesses need to stay connected.
Not only does Dialpad help you connect with your clients and offers Ai-powered customer intelligence and support, so you can better support your customers across every channel. So whether you're looking for live coaching, sentiment analysis, or more, Dialpad has you covered. Besides, Dialpad offers plans and pricing to fit any business's needs.
Major businesses using Dialpad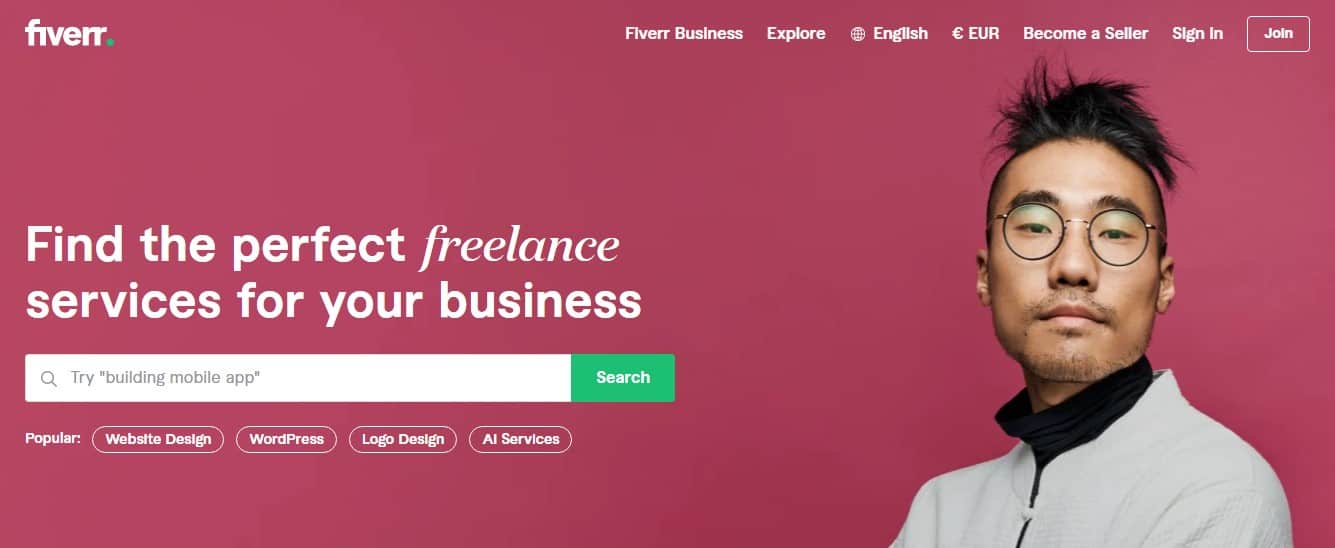 Fiverr is an online marketplace that connects freelancers to entrepreneurs and businesses looking to hire them. Some services provided here are graphic design, SEO enhancements, copywriting, translations, logo designs, and anything else you could need for your business.
The best thing about Fiverr is that it is a very cheap marketplace, with most services going for as low as $5. Besides, entrepreneurs get all their services done fast and of the best quality. The business tool was founded in 2010 by Micha Kaufman.
Major businesses using Fiverr:
Meta
Netflix
PayPal
P&G
Google

You must use photos in business brochures, Facebook ads, or marketing emails to make your marketing business strategies much more effective. Pexels provides thousands of beautiful, eye-catching images for entrepreneurs from almost all niches and industries. Therefore, regardless of what business or niche you specialize in, you can always rest assured of finding an ideal image for your brochure, ad or another marketing campaign.
And the best part about the Pexels tool is that it provides copyright-free images at zero charges; entrepreneurs get to choose whichever photo best fits their business needs entirely for free! This stock photography provider is owned by Canva, with Clifford Obrecht as the CEO.
Major businesses using Pexels:

Typeform is an online tool managed by Joaquim Lecha. It is designed to help businesses create online surveys and forms based on the needs of the target audience or user. With this tool, entrepreneurs can create great surveys that will help them get feedback from their clients, readers, customers and listeners.
As an added advantage, the tool allows users to create mobile-friendly surveys that both Android and iOS can support. Entrepreneurs can then use the information obtained from these surveys to analyze their marketing strategies and make improvements where necessary.
Major businesses using Typeform:
Royal Pharmaceutical Society
Landburg and Fodevarer FMBA
Arrow Electronics
Technopolis Finland
Atlanta Journal-Constitution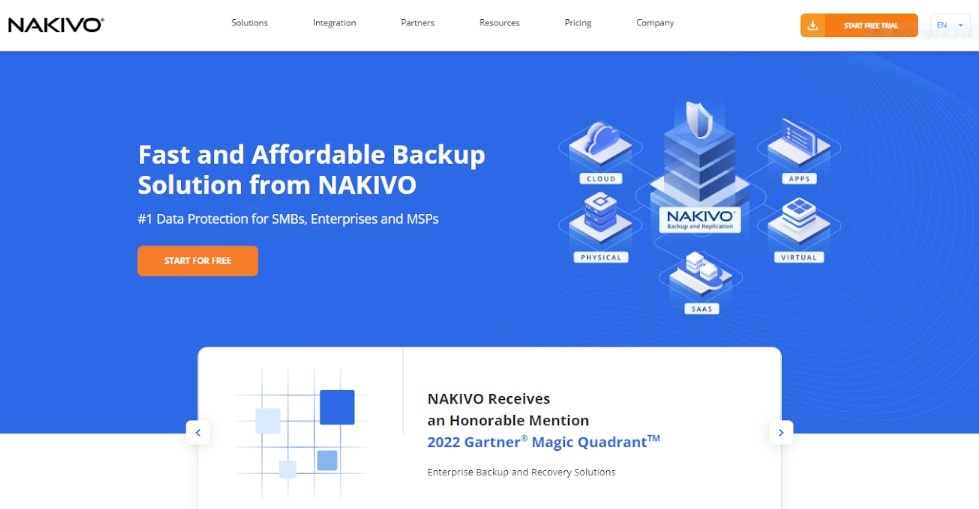 NAKIVO Backup & Replication is a comprehensive data protection solution for businesses and industries. This tool protects organizations' critical data and applications, whether running on virtual, physical, cloud, SaaS, or NAS platforms. The NAKIVO solution also offers many features, such as IT monitoring, disaster recovery, backup administration, and reporting capabilities. This gives businesses complete visibility and control over their data protection environment, including backup and recovery jobs, storage usage, and overall infrastructure availability.
One of the most important advantages of utilizing NAKIVO Backup & Replication is its simplicity and ease of use. It is user-friendly and straightforward, allowing even those with minimal technical expertise to perform backup workflows without hassle. Additionally, NAKIVO offers fast and reliable data recovery, allowing businesses to meet their RPOs (recovery point objectives) and RTOs (recovery time objectives).
The NAKIVO software can support multiple hypervisors, including VMware, Hyper-V, and Nutanix AHV. Supported cloud-based platforms include Amazon EC2. The NAKIVO Hyper-V backup solution is designed to provide organizations with a comprehensive backup and recovery solution specifically tailored to their Hyper-V environments.
NAKIVO Backup & Replication is a privately held software company founded in 2012 by its current CEO, Bruce Talley.
Several prominent companies that are using NAKIVO Backup & Replication to protect their critical data include:
Siemens;
Johns Hopkins;
Honda;
Radisson Hotels;
Cisco.
Conclusion
Being an entrepreneur is challenging, but investing in brilliant tools can help make the process smoother. The 15 Best Tools for Entrepreneurs article covers tools related to technology, landing pages, and web analytics. Using these tools can help businesses and entrepreneurs achieve well-deserved success. Any business's success matters, and taking expert advice can be helpful. Analyzing data from user behavior on your web pages is just the beginning. It's important to have conversations with your clients and customers to let them know that their opinions matter. Finally, investing in productivity tools for entrepreneurs that inspire productivity gives businesses the confidence to cover any challenges that come their way.