To use or not to use pop-ups, that is the question of modern times! We really respect Hamlet, but there is no clear answer. Successful online marketing is, first of all, personalized. Pop-ups irritate users, nudging them into fast and often hasty target actions. At the same time, now pop-ups are still more trendy than a few years ago. A paradox in action: annoying but effective. And nobody can deny that.
You can see the advantage and get a very high CTR using the Plerdy popup form.
When to use pop-ups and why?
The first pop-ups appeared long ago. This was before many modern web users even mastered computers. Since then, more than 20 years have passed. It would seem that pop-ups had all chances to become a part of history during this time. After all, everything that draws criticism of website visitors repels them and is no longer used.
Yet the reality is different!
Pop-up forms are probably the most controversial marketing tool that can kill website traffic and take conversion to an absolutely new level.
They don't give users time for thinking and make a clear offer in the right place at the right time.
Doesn't this annoy website visitors?
Well, to a certain extent, yes. However, this isn't that important since 96% of users, most probably, won't return to your resource anyway. It's not because they don't like you – users just quickly forget what they have visited during the day. That's why pop-ups improve the odds that people will leave their data or become interested in your appealing offer.
Pop-up forms are similar to hooks. Their task is to hold users' attention to a web resource as long as possible. Yet you should use them wisely, remembering that a pop-up isn't just a window with a button. Only the right combination of design, calls to action, and the understanding of the interests and expectations of your visitors will make pop-ups effective.
Why are pop-ups ineffective in most cases?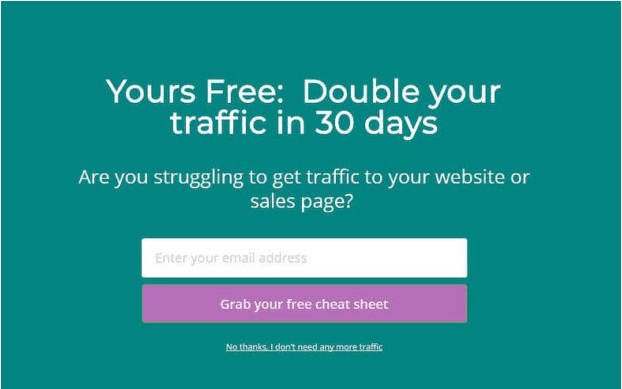 Even if pop-ups cause harm, it's because marketers use them in the wrong way. Just recall how often you have seen really interesting offers on a website. The offers that motivated you to continue and find out more about a product or service. They are rare, aren't they? Can you recall a really appealing, juicy, and unique sales offer? Moreover, the one that is least like a hard sell?
If you show pop-ups on all pages of your website, they are absolutely useless in most cases. It sounds something like: "Buy an unknown book, subscribe to get tons of spam to your email, or get 20 personal invitations to our webinar every day…we need your action, and we won't leave you until we get it!" An aggressive behavior repels even the most loyal customer.
A pop-up window must be native, clear, and unobtrusive. In this case, the conversion it generates can exceed 200%. Continue reading to learn how to make a native, modern, and effective pop-up.
Typology and anotomy of effective pop-ups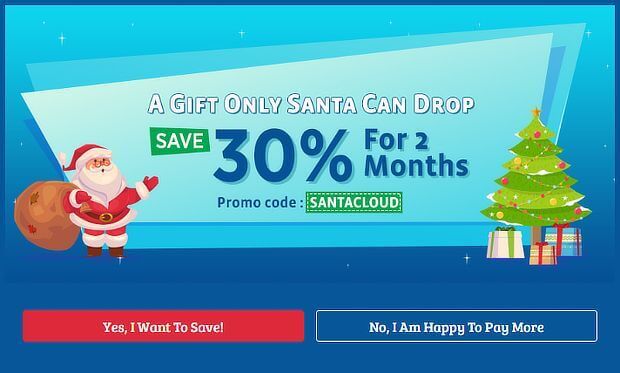 To create a pop-up that causes conversion instead of allergy, you should, first of all, define the right number and types of pop-ups for your business. The number of pop-ups depends on the results of analytics and the niche your web resource takes. The optimum number found out during marketing research is up to 3 pop-ups per website.
There are the following types of pop-ups that you can place on your website:
Entry pop-up. It pops up with an offer before users see the main page/screen of a resource. This is the most tiresome type, which now, thanks to Forbes and Vogue websites, is very rarely used. Yet, there are cases when this solution can significantly increase conversion.
For instance, entry pop-ups helped Fedora to increase conversion of its webinars. This example proves that such pop-ups are great for conveying the feeling of urgency. However, they are ineffective in selling simple products or services.
Subscription pop-up. This type offers the subscription to a website, its news, articles, etc. It can be both entries and timed. The key difference from the previous type is that this one doesn't sell anything. It just offers users to subscribe to a newsletter on behalf of the website. Why is it effective? In case you promise to give a bonus for the subscription, you can get a really good conversion.
Scroll or timed sales pop-up. The first option appears when users scroll a website and gently tell them about some promotions or offer a newsletter subscription. It's a good choice for blogs (Kissmetrics is a perfect example) since it involves a high level of user engagement.
A window pops up exactly when a user is scrolling a website, looking for information, and actively researching the resource. At the same time, the pop-up used for conversion increase by Kissmetrics, for instance, isn't pushy. It has almost a background design, so it definitely won't become an irritator or a reason for visitors to leave.
Timed pop-ups are the most widespread. They don't appear as soon as you land on a website. Such a pop-up allows you to look around, navigate, understand where you are and what kind of resource it is. For example, a window with an offer is displayed after 5-10 seconds and sometimes after 20-30 seconds. Before offering something, such pop-ups give you time to relax and realize that the website doesn't demand or impose anything. Timed pop-ups are the most commonly used today. Usually, they are displayed 10 seconds after you visit a website. Just click a close icon, and the pop-up won't appear again. Instead, you will see an elegant pinned form at the top of the screen. By the way, it's important to set the right time of display with this type of pop-ups. An optimum option is 10-15 seconds after a user lands on the website.
Based on the mentioned types, pop-ups have one right and effective anatomy:
A clear offer and call to action. Try to limit yourself to 2 clear sentences. Complement them with a properly sized target button.
Motivation. They are two options. Either a call to action has to get users interested, or you should separately provide information about a guaranteed bonus for the target action. You may use such words as free, gift, lottery, promo code, etc.
Focus on colors and website style guides. Pop-ups must be eye-catching and easy to remember. Yet, they shouldn't look like something odd. According to marketers, the optimum color is red, but don't let this tie your hands. The originality is first, and the red color is second.
Responsiveness. Adapt your pop-ups for different devices. This can be done through settings (as well as the timing) which can be customized and fine-tuned in Plerdy based on your website audience.
Variability and friendly tone. Use different types of pop-ups and experiment with their content and design.
Opportunity to choose and refuse. Your users are people who always want to have a choice. They should be able to close an opened pop-up anytime, and it must allow them to refuse the specific offer. It's simple. Just use the "Close" and "No, thank you" buttons together with the pop-up.
Ten-second rule. Bet on user engagement. In most cases, entry pop-ups aren't recommended. A relevant pop-up displayed during the scrolling of a product page, blog, etc., can come really in handy to a user who still hasn't decided what to do.
To make the most of pop-ups, you must continuously test your ideas. For example, change a call to action, motivation, and the essence of an offer for various users and evaluate different types of design.
Lilach Bullock has staked on colors and text and easily converts 57% of their users. Cloudy complemented their promise to provide a gift with a bright and unique illustration and original customized buttons. Yes, I want to save. No, I like overpaying. Their result is 120% conversion.
Personalization (offer, buttons, the page and time of display), testing, and the right structure of pop-ups are key to conversion increase.
So, to be or not to be? Be but stay original and attentive to the needs of your target audience.