Are you running an online store on Shopify and struggling to convert visitors into customers? ? Don't worry. The solution might just be a popup app! With so many options, figuring out the best can be overwhelming. That's where "15 Best Shopify Popup Apps in 2023″ comes in. This article guides you to the top 15 popup apps available on Shopify in 2023. From increasing your subscriber list to generating leads, these apps can help you achieve your goals. Conducting CES and NPS surveys is also important; a popup can help you. So start using the power of ? popups today!
Why Should You Use Popups on Shopify Online Store?
Should you use popups on your Shopify store to increase email newsletter sign-ups? That's the question we'll answer in today's text, so stay tuned. My name is Elle McCann, and as a Shopify expert with over five years of experience, I often get asked this question. The short answer is yes, but some pros and cons come with it. As a consumer, I wouldn't say I like popups, but as a marketer, I love them because they are an excellent way to grow your email newsletter list size and reach out to potential customers who may have yet to buy from you the first time.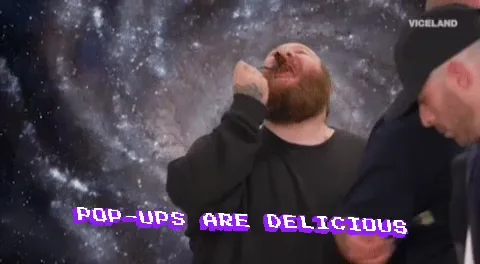 Here are some right ways to use popups on your Shopify website:
Offer clear incentives or value for visitors to sign up, such as a free downloadable guide or a discount code.
Refrain from annoying your customers by showing popups immediately. Instead, use an exit-intent popup that only appears when they are about to leave the site.
Set up a series of welcome emails to target visitors who have signed up, addressing their pain points and upselling them later to purchase from you.
Using popups effectively on your Shopify site can improve cart abandonment rates and increase conversions. Relevance, placement, and timing are key to using popups successfully, and they should be kept short and simple. By following these tips, you'll be well on your way to using popups to meet your goals and boost your conversion rates.
Types of Popup forms for Your Shopify Store
Are you looking to increase the effectiveness of your Shopify store and engage more customers? Popup forms can be a powerful solution to help you achieve your goals. Here are some of the most common types of popup forms you can use:
Lead Generation Form: This popup form gathers new leads and collects more newsletter subscribers and visitor feedback. By capturing users' contact information, you can add them to your marketing funnel and convert them to customers.
Promotion Form: A promotion form can be a great choice to increase sales and reduce bounce rates. These forms show customers discounts and offer on your site or online store and can greatly increase sales when shown to a target audience interested in a certain product type.
Feedback Form or Survey: If you need to get live feedback on your site and understand what users think about your site, you can use a feedback form or survey to hear directly from users. CES forms (Customer Effort Score) and CSAT forms (customer satisfaction).
Net Promoter Score Survey: This type of survey helps you determine how your customers feel about your business and measure customer loyalty and the likelihood of customer referrals for your brand. Word-of-mouth is powerful, and a personal recommendation is often more effective than advertising.
Wheel of Fortune Form: This gamified marketing strategy is designed to engage your website and visitors. Spin wheels allow visitors to win discount vouchers, free shipping, coupon codes, and more. You don't just ask for their email address upfront with gamified popups. Instead, you encourage them to participate in a game, making the shopping experience more fun. This popup can boost your conversion rate by up to 50% in no time.
Video Form: Short-form videos have become increasingly popular due to their strong appeal to people. You can record a short video with a message to your website visitors and add a CTA. This is a great way to invite users to a webinar, offer to onboard, or provide a specific service.
Banner Form: With this form, you can display different banners and add information or an offer for your website visitors. This is a great option to add custom designs and display personalized messages with the desired design.
Form Constructor: This custom form allows you to add any field you like and implement any of your ideas that are impossible with other forms. You can add fields and buttons and adjust the form to your needs.
By using the right popup form, you can make visitors take the desired action, strengthen your email campaigns, and ultimately increase sales.
List of The Best 15 Shopify Popup Apps
Now that you've got the list of "15 Best Shopify Popup Apps in 2023" in your hands, it's time to do a deep dive! This review will separate the wheat from the chaff and help you determine which popup app is worth its weight in gold. First, of course, with so many apps, you need to know which ones are the cream of the crop. So buckle up, and let's get started on this ride through the best Shopify popup apps of 2023!

If you need help converting visitors into customers on your Shopify store, Plerdy is the tool you need. With its Heatmap, Session Replay, SEO, Popup Survey, eCommerce Tracking, and more, Plerdy can help you determine why users aren't engaging with your site. By providing data based on user behavior, Plerdy helps you optimize your design, buttons, banners, and marketing campaigns to increase conversions. You can also use Plerdy to survey your visitors and offer them discounts on your goods using popup forms.
Plerdy's features include tracking all clicks on your website in real-time through their Heatmap and recording and displaying what visitors do on your store through their Session Replay tool. You can also use their Popup forms to collect emails, survey customers, and increase sales through exit intent. Their SEO tool analyzes titles, descriptions, keywords, and Google Search Console daily. Finally, their E-commerce tracking feature helps you find the connection between user behavior and sales.
The best part is that Plerdy offers a Free plan with a 14-day free trial for their other plans. Plerdy has received a 5-star rating and great reviews from many satisfied customers, proving its effectiveness in helping businesses improve their conversion rates. So save time and effort to optimize your site. Get Plerdy and start making data-driven decisions to improve your Shopify store today.

Adoric allows you to run on-site Conversion Rate Optimization popups of all kinds. With the help of their automated wizard, you don't need to design or code anything.
Adoric's product offers ready-to-publish Abandoned cart popups, promotions with unique coupon codes, Email registration with integration to Shopify, Spin the Wheel, a Coouppon offer to finish the purchase, and more.
Features:
Automatic unique coupon code: Create a unique coupon code with one click. Adoric will automatically create the code in your store.
New in the industry: The Falling Gifts Game is a unique animation game that will help you interact with clients and increase sales and leads.
No coding is needed: Adoric pulls the information from the cart, and Adoric recognizes the relevant audience.
Get assisted revenue report: You have a dashboard reporting how much money Adoric assisted you in earning from abandoned cart campaigns.
Free shipping progress bar: Show your users how close they are to getting free shipping
Smart Email Registration popups for different segments and unique designs
Cart popups to make sure you optimize your conversion rate
Why choose the Adoric app for popups?
As a merchant, you want to work less and get more. The Adoric wizard offers a unique way to publish smart popups to help you sell more and have more emails.
You only need to choose one of their many pretty templates and publish it.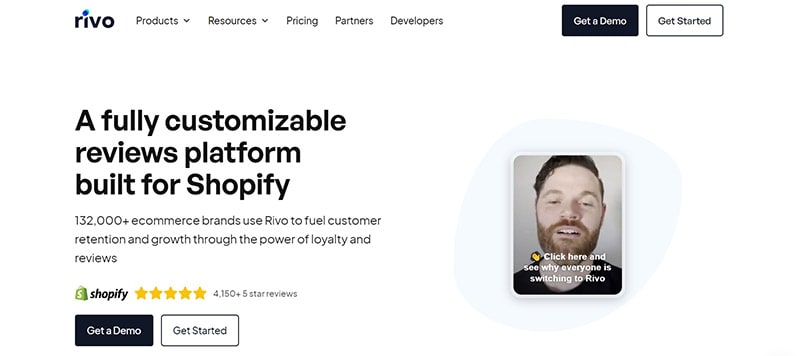 Rivo Popups, a Shopify marketing app, allows businesses to increase their email subscribers and boost sales by offering discounts using a customizable popup. The app has an easy-to-use design style editor that enables businesses to customize the discount and popup window, set specific popup timing, and use manual or automatic discounts. Rivo Popups uses form display rules settings that enable businesses to choose when and where the popup window appears on their store. The popup app also allows users to capture unlimited emails, build their customer list, and use the email list for marketing purposes. The fully customizable loyalty platform built for Shopify is also available, offering features such as rewards programs and user-generated content for increased customer engagement and retention. Over 132,000 growing Shopify brands trust and use Rivo.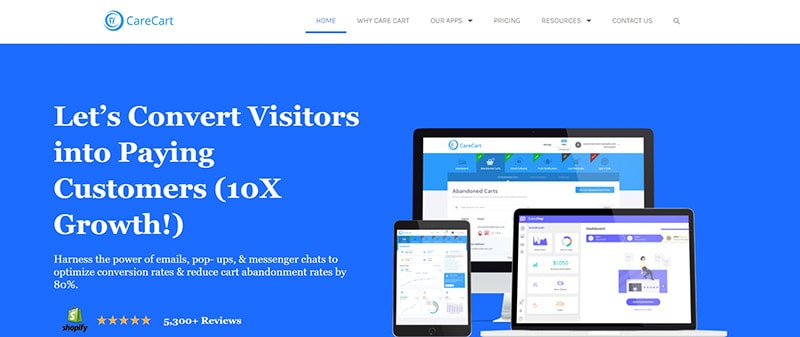 Sales Popup Conversion Pro is a powerful app that helps online businesses improve conversion rates and reduce cart abandonment rates by up to 80%. Launched on September 26, 2018, the app is available in English and falls under the Popups and Social Proof categories. The popup app creates urgency by using a timer, shipping bar, and sales notifications, and it allows you to show your visitors what items have been recently purchased. You can also build trust with your customers using trust badges, Quick Views, and Stock Countdown. Sales Popup's other features include a Sticky Cart Drawer, Free Shipping Bar, and Share Cart. The popup app has received over 5,300 reviews, with customers raving about its effectiveness in generating revenue. If you're an online business owner looking to increase sales, try Sales Popup Conversion Pro for free.

ToastiBar – Sales Popup is a Shopify app that helps online store owners to increase their sales by displaying popups that show recent sales, goods added to the cart, online visitors, recent visitors, and product visitors notifications. This app automatically displays recent sales and add-to-cart popups to attract and encourage store visitors to buy products from the store. Doing this creates a sense of trust and makes the store appear busy, increasing sales. In addition, ToastiBar helps to build trust by displaying notifications to visitors who see that the store is active and trustworthy. The app is easy to use and install, and the features are customizable according to the store's needs. MakeProSimp is the developer of ToastiBar, and they have been in the market for over ten years with great ratings and reviews on Shopify, ASP.NET, and PHP. The popup app has a 14-day free trial, and after that, there is a $6.99/month fee that includes additional features like cart notifications, visitor notifications, and priority support. Install ToastiBar – Sales Popup now and increase your online store's revenue, conversions, and sales!
Privy – Popups, Email, & SMS

Privy – Popups, Email, & SMS is an all-in-one eCommerce marketing platform that has helped many businesses grow their sales with popups, email, and SMS marketing. Launched in June 2015, this platform has grown fast, integrating with Mailchimp, Klaviyo, Attentive, Smile.io, and Postscript. Using Privy, you can grow your contact lists, save abandoned carts, send money-making emails & texts, and more – all in one place.
One of the best features of Privy popups is its easy-to-use drag-and-drop email editor, which allows you to choose from tons of pre-built templates. Moreover, Privy is built for ease of use, and you don't need to be an expert in designing email newsletters, launching website popups, or automating cart saver texts. It also offers dozens of popup display options to grow your email & SMS marketing lists. Besides, it has email & SMS automation that works around the clock, so you don't have to.
With over 18,500 five-star Shopify reviews, Privy has helped many businesses automate email marketing, send money-making text messages, and improve website conversion rates. Privy is an excellent app for Shopify online stores that need to grow sales easily. Privy popup offers expert onboarding, support, and 1:1 coaching no matter where you start. Get access to all the Email, Conversion, and SMS tools you need to increase sales at each stage of your customer's journey. With Privy, you can grow your email and SMS lists faster and turn casual browsers into loyal subscribers.
Avada Trust Badge, Sale Popup

AVADA Trust Badge, Sale Popup is a perfect app to help online store, specialists, experts, and websites add clients and reach revenue goals. This app integrates with Boost sales, Facebook, Google, and Tiktok, specializing in Shopify. AVADA Boost Sales has 13+ features in one. Its significant features include a sales popup, countdown timer, trust badges, live chat widget, inactive tab, sticky add-to-cart, content protection, hide dynamic checkout button, multiple Facebook pixels, and more. With this app, you can make your store look more professional with numerous sale kits, promo bars, product labels, and motivators. AVADA Trust Badge, Sale Popup app is free and offers a 14-day trial and a 30-day refund guarantee. The app has a lot of positive reviews from its customers, and it offers excellent customer support through live chat, email, full guides, and training courses. AVADA Marketing Automation can help businesses automate making money. At the same time, they sleep with their pre-done automation email series to follow up with your audiences at any touchpoint, smart automation campaigns, email campaigns, and segmented campaigns. AVADA Marketing Automation is a powerful tool to help eCommerce businesses grow with free migration and good discounts if switching from other tools to AVADA.
POP! Sales & Live Activity Popup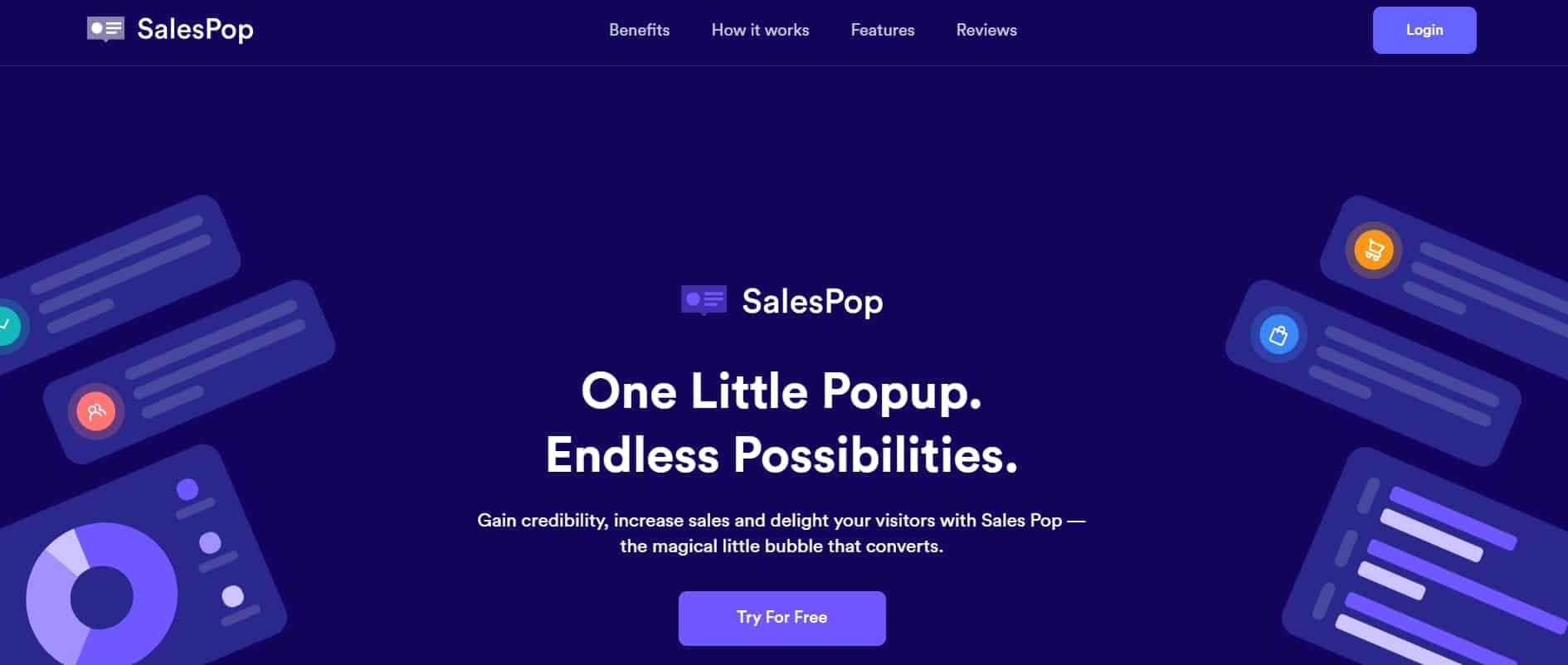 Then you can try POP! Sales & Live Activity Popup – an app that turns browsers into buyers by showing recent sales popups. This little tool generates more conversions by creating trust and urgency. It inspires visitors with what's being added to carts, shows product popularity and builds trust by displaying purchases in real-time. Live Activity Popup is easy to install and activate, and it comes with an array of beautiful designs for every store and occasion. You can customize the look and feel of your pops to your brand without coding. This tool is available in English, French, and 13+ languages, and it has geo-location features to showcase customers and sales proof based on visitors' location. The powerful dashboard lets you track views, clicks, cart, and order summaries. Live Activity Popup is trusted by 30,000+ websites and has a 4.8/5 rating based on 8,000+ reviews. So don't miss out on potential sales – try POP!
Qikify Sales Popup, Social Proof

Qikify Sales Popup and Social Proof are two Shopify apps that can help you take your business to the next level. These apps can help you build trust with potential customers by displaying recent purchases and visitor counts and triggering users' FOMO (Fear of Missing Out) with sold counts and countdown timers. Plus, with popups and promotional bars, you can easily collect customer data and promote your campaigns.
With Qikify, you can boost sales and engage customers in various ways. For example, their Sale Kit app includes multiple boost sales tools in one place, including visitor counters, sales popups, and sold counts, all designed to help you attract new customers. Additionally, the popup app offers many promotional bars, such as Cart countdowns and Announcement bars, to help improve your conversion rate (CR).
Qikify popup has over 36,000 customers using their apps, and with a 98% 5-star review rating, they have a track record of delivering high-quality service. Whether you need help with website design, checkout customization, or adding social icons to your footer, Qikify has a range of Shopify apps to help you achieve your goals.
Justuno – Email & SMS Popups

Justuno is a powerful conversion marketing and analytics platform that offers retailers various tools to improve conversions. It is an AI-driven conversion platform that combines conversion optimization with personalized marketing. With Justuno, retailers can use e-commerce promotions, email capture popups, and relevant website messaging to convert visitors into customers. Justuno provides incredible design capabilities, robust traffic segmentation, conversion analytics, and more.
Here are some of the benefits of using Justuno:
Lead Capture: Target new visitors and increase your email database
Recover Abandoned Carts: Use exit offers to reduce the bounce rate
Commerce AI: Improve AOV with intelligent product recommendations
Audience Sync: Improve ROAS by connecting email lists from Google Ads & Facebook
Personalization: Personalized onsite experiences to engage visitors
Justuno provides enhanced site experiences for faster growth. It leverages engaging and personalized CRO features to turn anonymous website traffic into known subscribers and high-value customers. Justuno's advanced targeting and segmentation technology allows retailers to identify, track, and analyze every person who lands on their website.
Justuno is trusted by over 133,000 brands, including The Vitamin Shoppe, Golf NBC, Volcom, Trek, and Peter Millar. Customers have given it positive reviews, and it has received a 4.6/5 rating from over 2,200+ reviews on Capterra. Justuno offers a 14-day free trial and includes a free plan for up to 5,000 monthly visitor sessions.
OptiMonk: Website Personalizer

OptiMonk: Website Personalizer is a powerful Shopify popup app that can revolutionize how businesses create relevant shopping experiences for their clients. With the app's launch in 2015, OptiMonk has since become a comprehensive website personalization platform that allows marketers to optimize customer experience and increase conversion rates. The popup app allows businesses to create personalized popups that engage visitors and help convert them to loyal customers.
One of the key features of OptiMonk is its ability to integrate with other marketing apps, such as Mailchimp, Klaviyo, Active Campaign, Infusionsoft, Aweber, and Recart. The popup app's website personalization makes it easy for businesses to treat their visitors as people, not just traffic. OptiMonk's use cases for each stage of the customer journey, from the first visit to upsell, offer a comprehensive approach to building a list correctly.
With over 700 reviews and a five-star rating, OptiMonk has proven to be a reliable Shopify app for eCommerce stores looking to increase their ROI and boost sales. Brands like Acer, L'Occitane, and WWF have happily used OptiMonk to personalize their shopping experience and maximize their conversions.
OptiMonk is the best Shopify popup app for businesses seeking to personalize their websites, optimize conversion rates, and monetize their marketing activities. Businesses can create a free account or book a demo today and start reaping the benefits of this exceptional app.

Look no further than the Sales Popup Autoketing – Popup app. This app helps you solve low conversion rates by showing social proofs to new customers. By continuously displaying notifications about recent orders or products added to the cart by many customers, new customers will feel encouraged to shop faster. Additionally, the countdown timer and stock create a sense of urgency and scarcity, making customers more likely to purchase for fear of missing out on promotional time. With features like automatically showing a popup with full information for customers in quick view mode, and a coupon code wheel, this app is perfect for businesses looking to increase revenue and reduce shopping cart abandonment. Choose from a free plan or upgrade to the basic or pro plan for additional features. With excellent customer service, Autoketing is always ready to support you and help you drive sales excellence.

WooHoo is a Shopify app that helps businesses create eCommerce popups in just minutes. With Woohoo's gamification popups, merchants can create effectively branded promos in minutes, increasing subscribers and sales. This app lets you create promotions with no coding knowledge and customize the game's appearance to align it with the look of your website. Woohoo offers different games for shoppers, such as the Card Dance, Wheel of Coupons, Reel of Coupons, and Pick a Gift. These personalized coupon games make your customers feel special, allowing them to enjoy a fun and engaging email capture process. With this popup app, you can take control of your shopper's journey and turn them into subscribers and customers in no time. As a result, you can capture more subscribers, reduce cart abandonment, and increase cart value. WooHoo allows merchants to limit the spin-the-wheel game popup to mobile or desktop users. This popup app is trusted by over 5,000 websites and offers a 7-day free trial with no credit card required. With WooHoo, you can make every visit count!
Upsell—Popups—Email Marketing

Shopify's Upsell—Popups—Email Marketing app is a powerful conversion tool that helps businesses increase sales by personalizing millions of customer journeys daily. It integrates with over 20 email marketing platforms and fits seamlessly into checkout, email/sms marketing, popups, social proof, SEO, cart recovery, and more. The popup app offers several features that improve store speed and optimize the website for better search engine rankings. It provides an easy one-click checkout upsell option recommending customers to cross-sell and sweet upsell. Moreover, it automates Shopify email/SMS marketing, sends cart recovery, and upsells messages to customers. It also adds a popup window to capture the customer's phone, email, or birthday and provides a wheel spin option for additional discounts. With A/B testing discounts, businesses can offer coupon codes, gift cards, buy X get Y, and buy one get one upsell.
The popup app has received over 2,300 5-star reviews on the Shopify App Store, and users have reported over $50,000 of additional sales within 30 days of installing it. The popup app's ease of use and best-in-class customer support make it beloved among users. The popup app has been integrated with other e-commerce platforms like WordPress, WooCommerce, BigCommerce, and Zapier. Overall, the popup app simplifies businesses' workload and allows them to ditch dozens of apps/logins for one store dashboard.

You should consider installing the Email Popups Spin Exit Popups tool. This app is perfect for website specialists, experts, and business owners who want to improve their website conversion rates. With this app, you can create different popups and email contact forms like exit intent popups, hello bars, and embedded contact forms. You can also choose from various discount popup templates like lightbox email popups, discount coupon popups, newsletter popups, notification bars, wheel of fortune, and email forms, which can be customized to suit your brand. You can integrate newsletter popups, website forms, and sticky bars with your email/CRM tools. Plus, the popup app comes with tools like triggers, targeting, and analytics to help improve your popup campaigns. With A/B testing, you can optimize your popups to achieve maximum effectiveness. And the best part? You don't need any coding skills to use the popup app! Sign up for a free Poptin account today and increase your website's conversion rates.
Bottom Line
And that's a wrap, folks! We've reached the end of our article on the 14 Best Shopify Popup Apps in 2023. I hope you enjoyed our comprehensive guide to the best popup apps for Shopify. With so many options on the market, it can take time to find the right one for your online store. But don't worry, we've got you covered!
Our Plerdy Shopify app is just one of the many recommended options available. But no matter which app you choose, keep compliance and consent in mind. With the GDPR and other regulations having a big impact on online sales and management, it's essential to check all your pages and events center to make sure you're finding success across all channels.
So whether you're looking to drop some deals, stack up those stars, or simply complete a mobile-friendly checkout, there's a Shopify popup app for you. And with API integration and top-notch reporting at the bottom corner of your screen, you'll always be in the know regarding your store's performance. So give one (or more) of these apps a try and catch all the customers you've been missing out on!