Everyone knows about the importance of SEO for the digital promotion of modern websites. Many brands aim to get a high online presence and improve the conversion rate, target traffic, and other essential parameters for better commercial success. Therefore, specific online instruments are indispensable for proper and flawless website review and optimization. Moz is the tool known to each marketer due to its variety of functions and high efficiency in web promotion. However, only a few know about the long and challenging approach the brand has passed since its establishment.
Rand Fishkin and Gillian Muessig founded Moz in 2004 as a consulting agency (SEOmoz) for marketing that included a team of talented marketing enthusiasts. In 2009 the brand acquired its first 5,000 followers and decided to expand its services. It was noticed by influential organizations that agreed to provide funding for its innovative projects. Then, the company grew and became one of the world's most popular SEO tool providers. Zillow, Alaska, 99designs, and Razorfish are the authoritative brands cooperating with the SEO agency. So, let's make a Moz review, discover its pros and cons, and understand if the customers are satisfied with its functions.
What Does Moz Offer to Its Customers?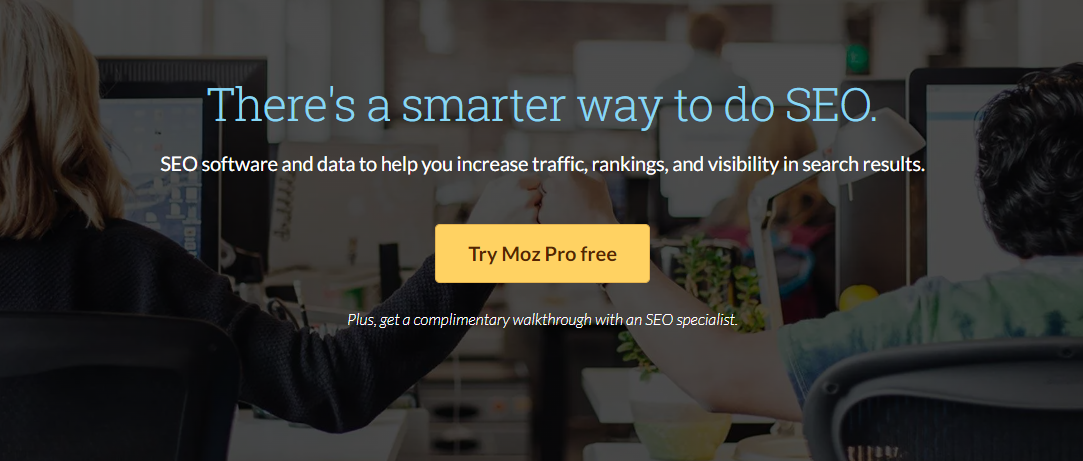 During the Moz review, we discovered that the company created free tools and paid plans for users to help them choose suitable instruments for their particular goals. The paid tariffs include multiple instruments for SEO (some can be used without purchasing an advanced toolset). So, customers can use the following functions for free:
The Moz review discovered that the paid plans include specific tools for small and enterprise businesses with a broader function set. Such products include:
They provide a detailed review of each SEO parameter and suggest changes (reputation management, duplicate deletion, mobile-friendly advisory) depending on the local and worldwide orientation of the site.
Should You Use Moz?
Moz review helped determine the pros and cons of the company's tools to help users understand if they correspond to most customers' specific requirements. The advantages include:
However, users point at several disadvantages that may force somebody to choose another tool for SEO:
So, considering Moz review and the tools' pros and cons is necessary for getting the most efficient SEO for modern websites.
Customers' Moz Review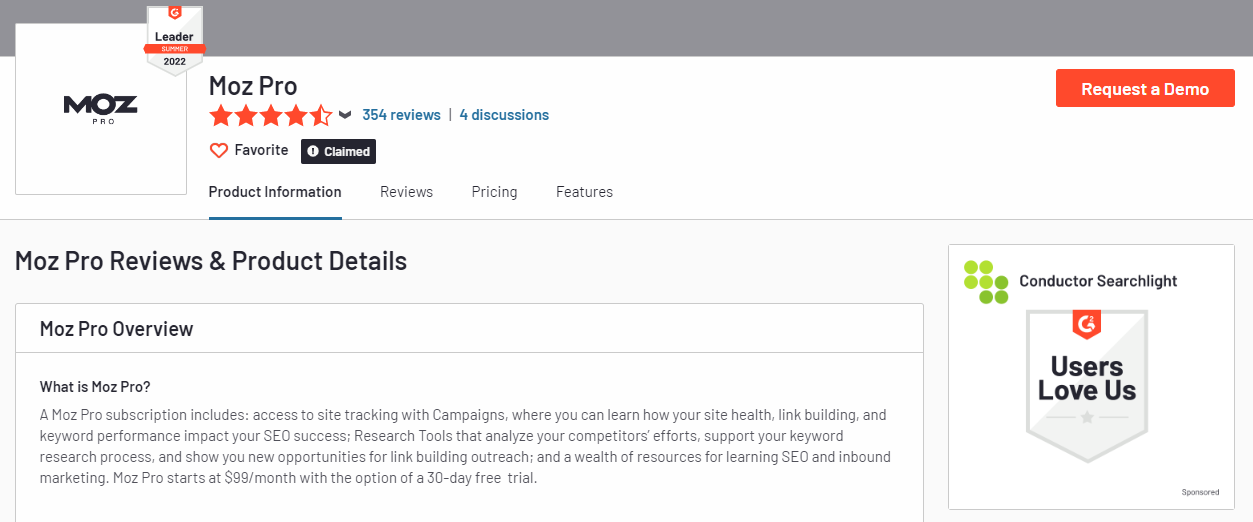 And now, let's see what users say about Moz on the G2 review website and if they acquired the efficient result at the end of tools' usage:
Moz Review #1: "It's the best tool I used during my entire SEO career, and I especially like domain and page authority that shows the strengths and efficiency of the site. However, I think its keyword research instrument is not relevant enough compared to other instruments," – Jayant, SEO Executive at Small Business.
Moz Review #2: "It's the best tool for tracking keywords and backlinks and improving web presence. But they must have done better site navigation," – Ravi, Owner of a Small Business.
Moz Review #3: "Moz Pro is the leading software for businesses of all sizes that helps stay on top of your company's competitors. Its reports help acquire the best web performance by providing a review, generating the most suitable keywords and links," – Apurv, Project Manager at Mid-Market.
Moz Review #4: "Spam Score Checker and Competitive Analysis is what I liked during my experience with Moz. However, I expected the site to provide information in the graphic style to see the monthly score rate, but I didn't get such an opportunity," – Harshit, Employee at Small Business.
Moz Review #5: "Moz helps create better content, drive more traffic, and know what are you doing right and wrong," – Prerna, SEO Consultant at Mid Market.
Moz Review #6: "The features I like the best are a complete video guide for each tool, website crawling, and duplicate content detection opportunities. However, I dislike that dashboard containing instruments that don't integrate one with another," – Matthes, Director of Marketing and Advertising at Enterprise Business.
Moz Review #7: "It has many easy-to-use features, and I can't wait to learn more about its functionality," – Katherine, Lead Event Manager at Small Business.
Moz Review #8: "The DA checker by Moz works well and helps marketing agencies save time for SEO. But I think the product price should be lower," – Atharva, Owner of Small Business.
Moz Review #9: "Deep site crawl and link research opportunities, and valuable page analysis are the features that help sites generate more leads," – Social Media Manager at Mid Market.
Moz Review #10: "It's one of the best backlink checking tools for making sites rank higher in SERP," – Davu, Senior Process Executive at Mid-Market.
To Sum Up
Overall, the Moz review helped to understand the primary features of the tools and determine their advantages and disadvantages. The marketers may analyze the opportunities suggested by Moz and know if it suits the promotion of a specific website.