You can connect Plerdy tools to your website through Google Tag Manager (GTM). To do that, you need to have a personal Google account and register in GTM.
The setting up procedure consists of 2 stages:
Create a new GTM account (if necessary) and add the code to your website.
Set a new tag in GTM.
Let's take a closer look at these steps.
1. Create a new GTM account and add the code to your website.
1. Sign in to Google Tag Manager. After that, you will land on the Tag Manager page.

2. Click the corresponding option to start account creation.

To create an account, you will have to complete two steps:
Add the name of the account and your country.

2. Add the container name, select the "website" type of use and click Save.

Finally, accept Google Tag Manager Terms of Service Agreement.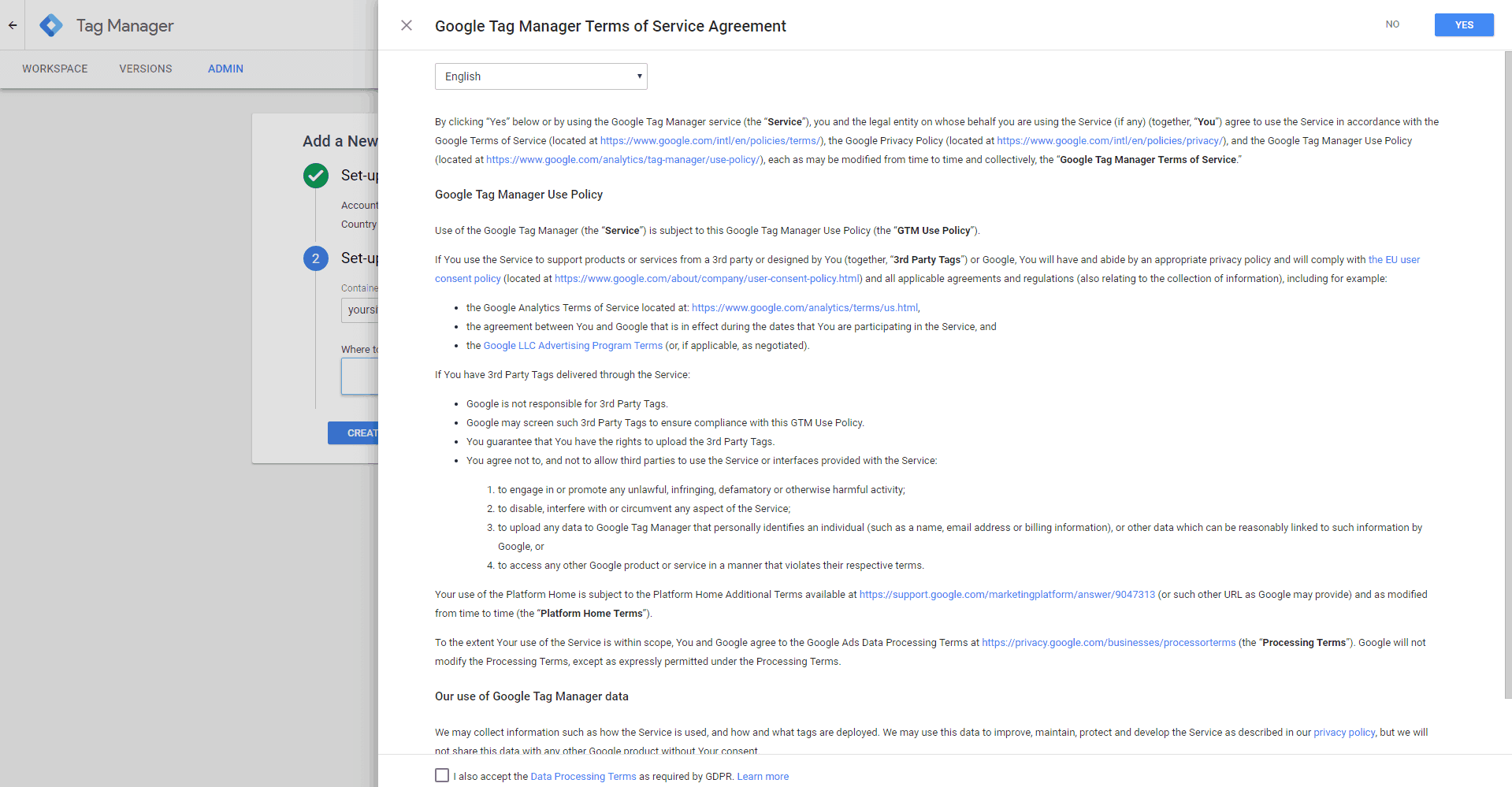 After that, you will get the code to paste on your website.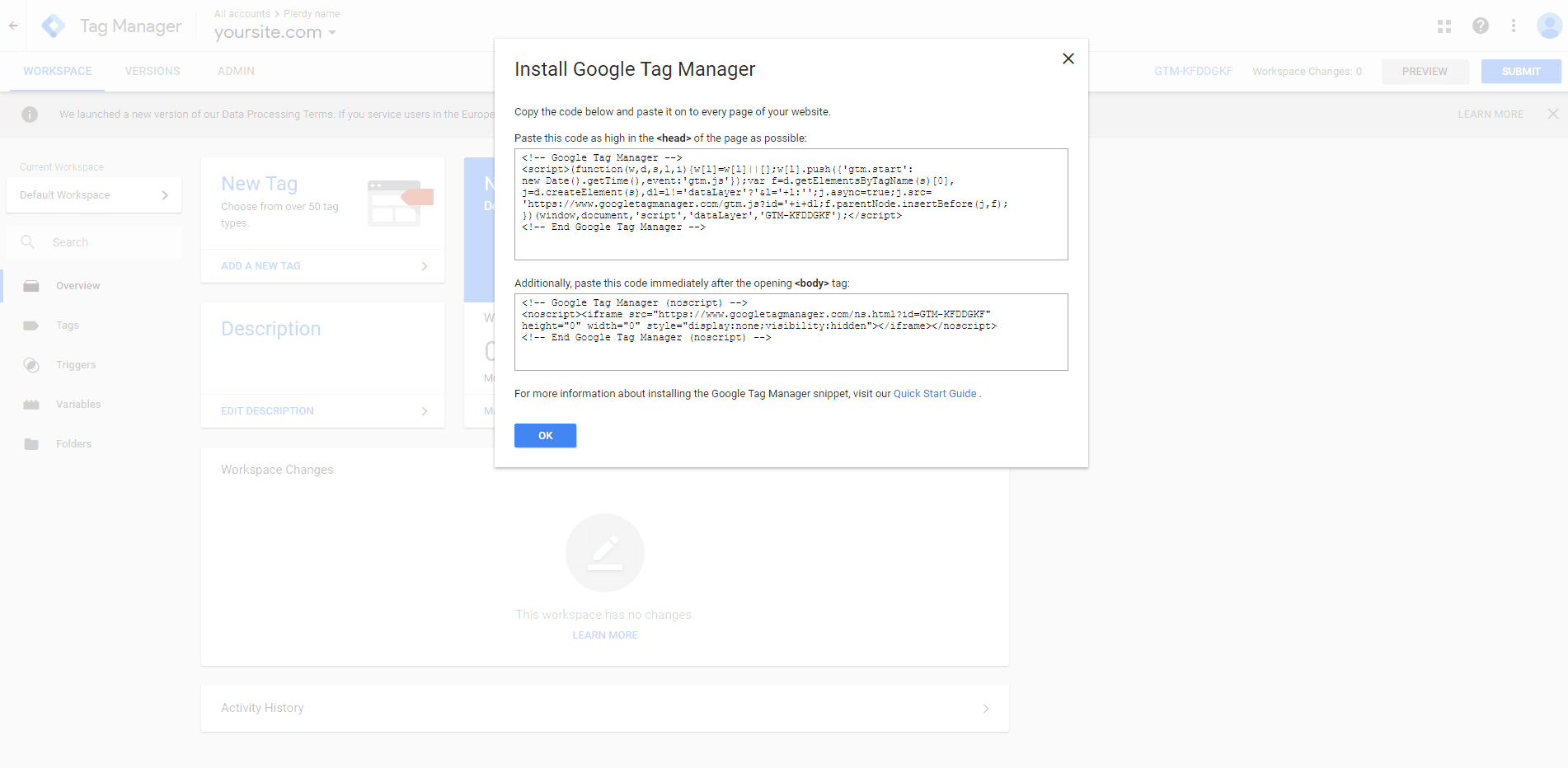 3. Copy the given GTM code and paste it on your website (if you haven't added it before).
2. Set a new tag in GTM.
4. Go to GTM and click Workspace.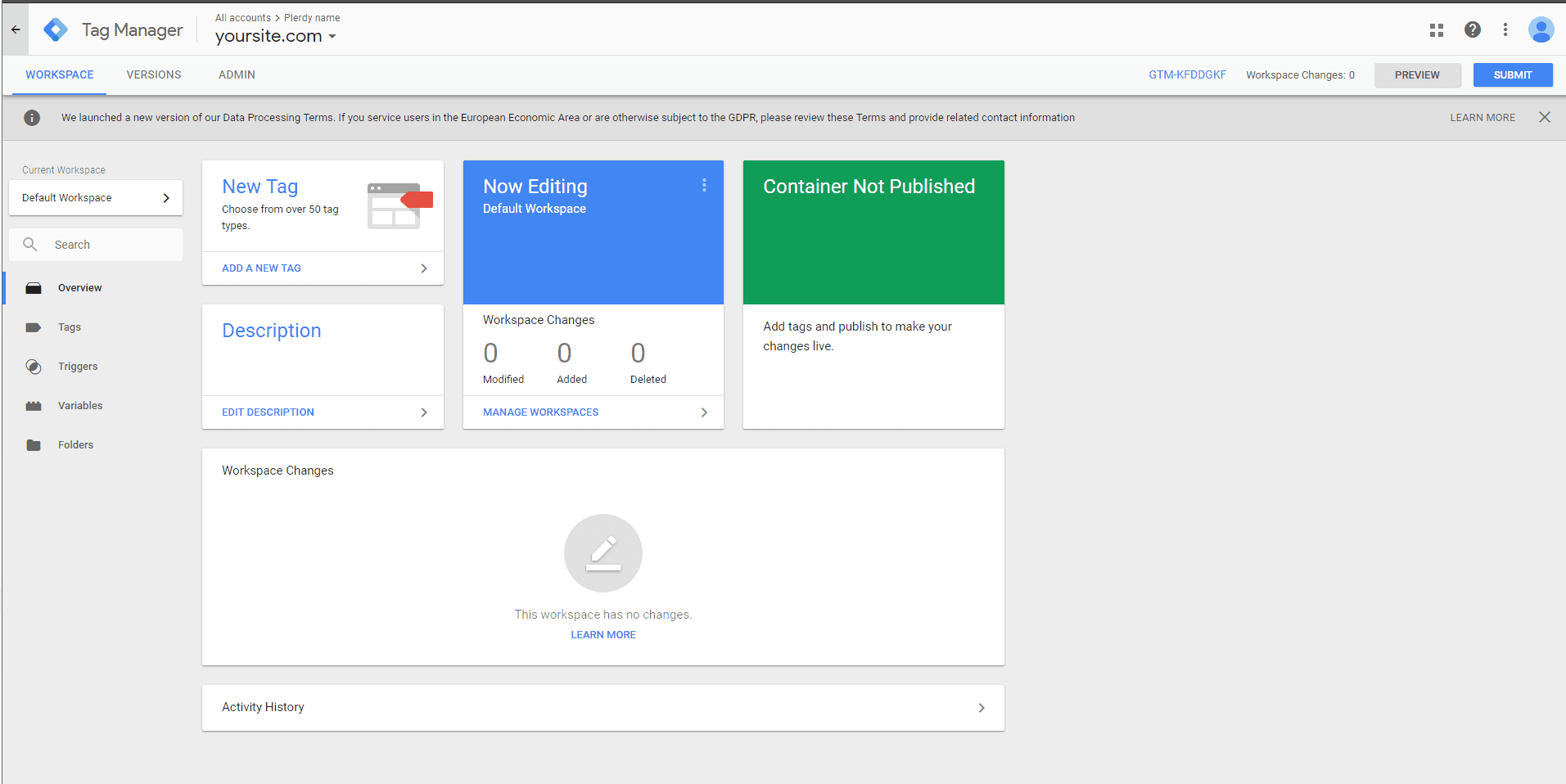 5. In the New Tag window, select Add a new tag.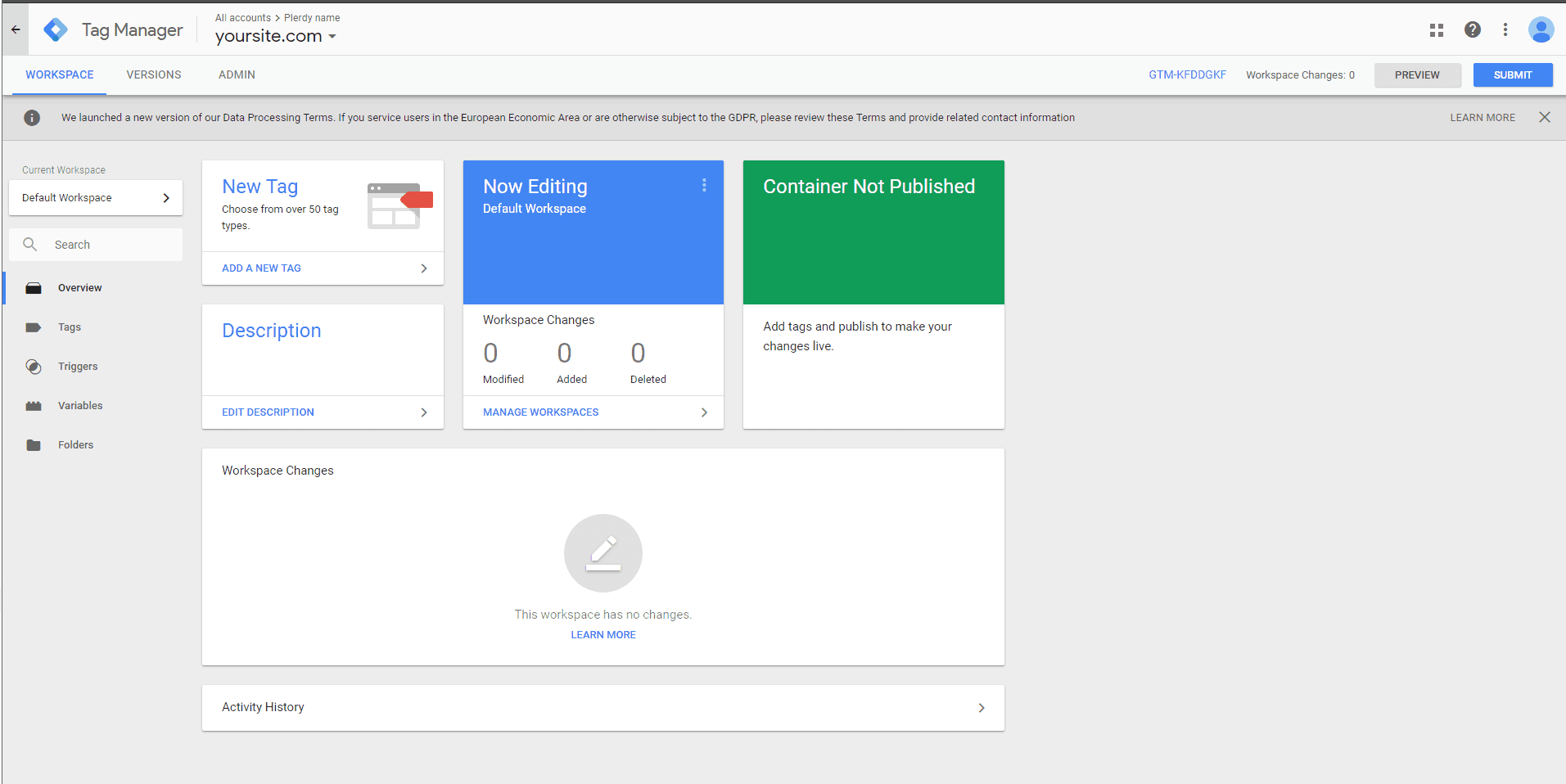 6. In the new window, click the Tag Configuration field.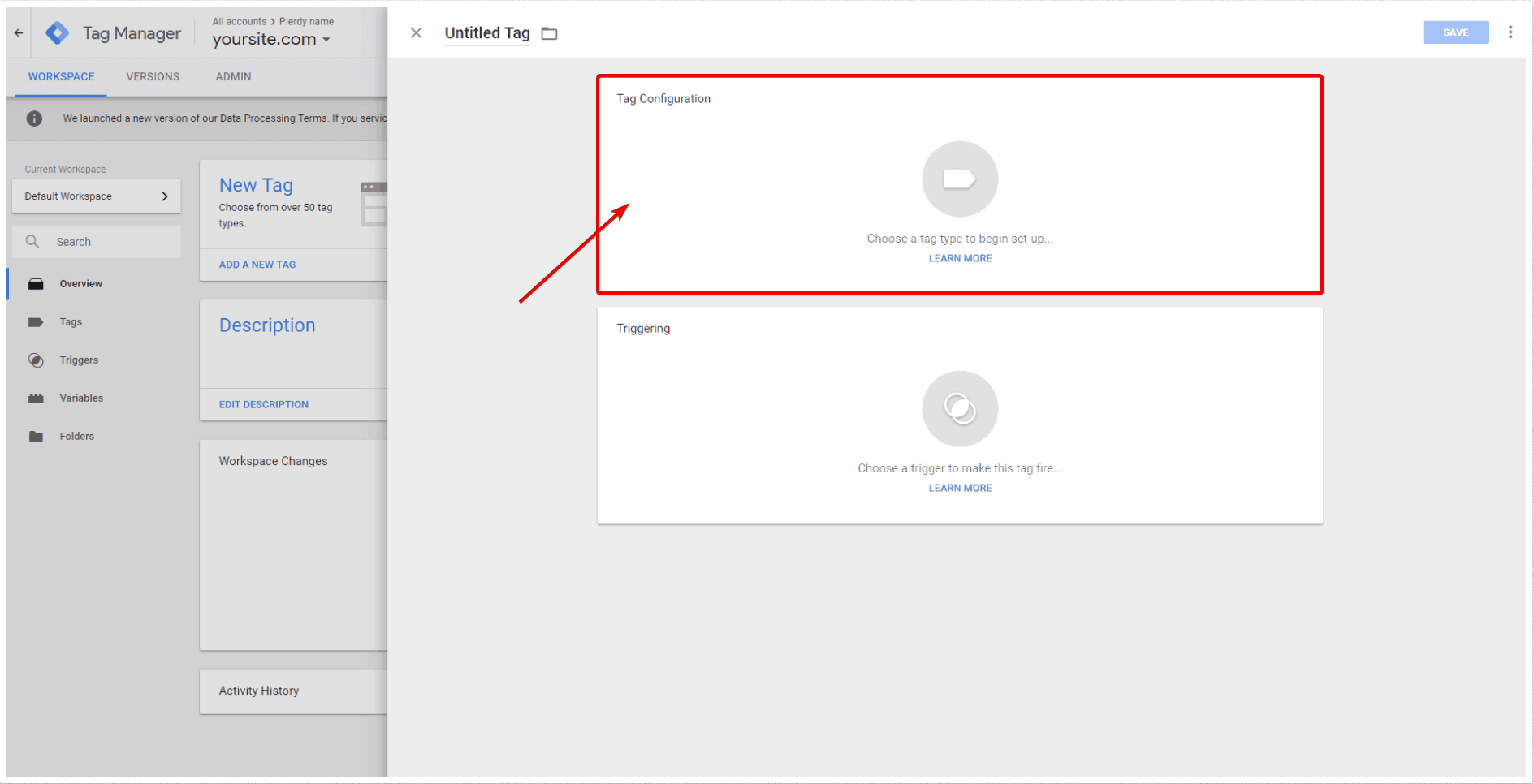 7. In the list that appears, select the Custom HTML option.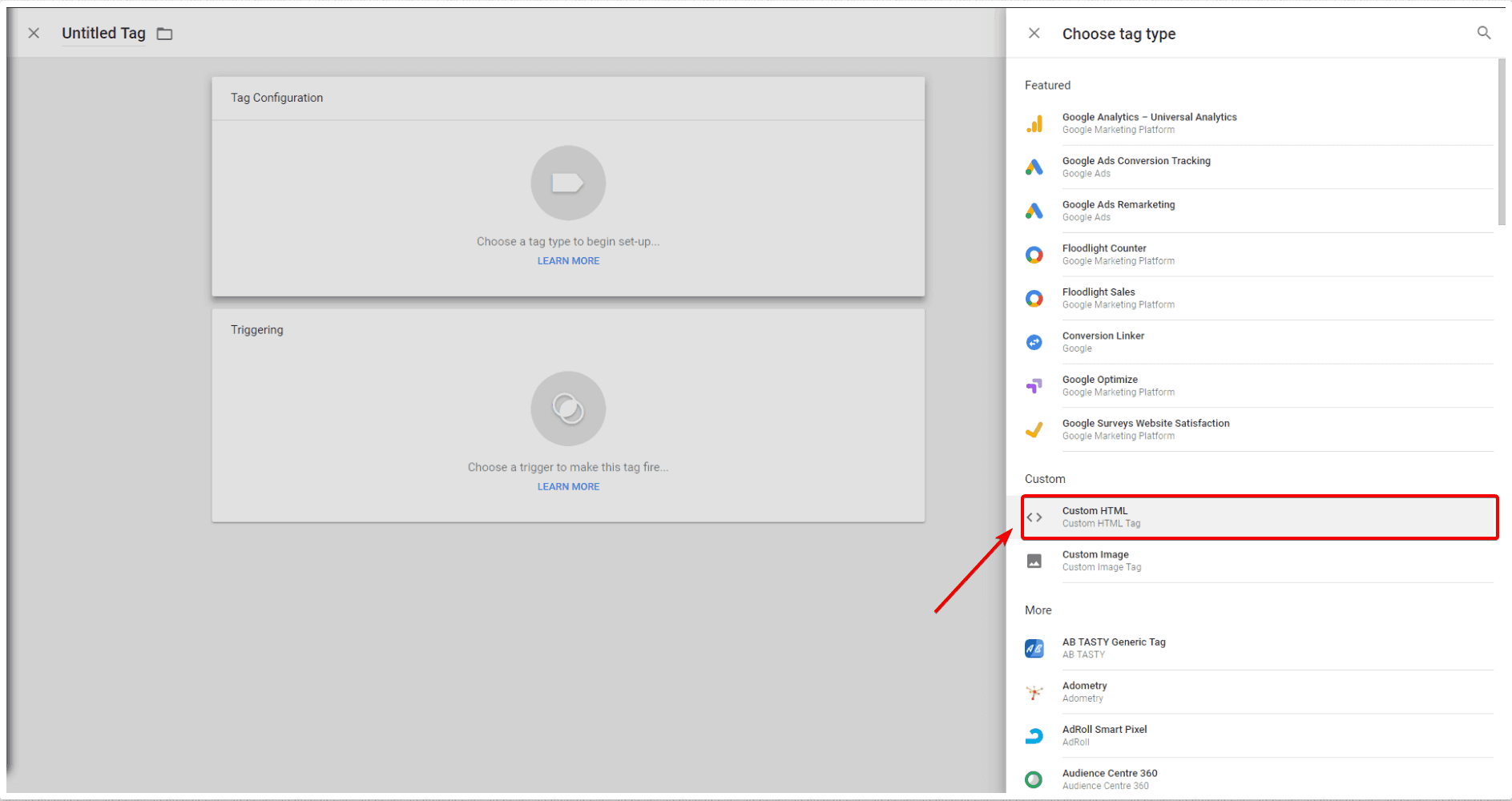 8. Add the code of Plerdy.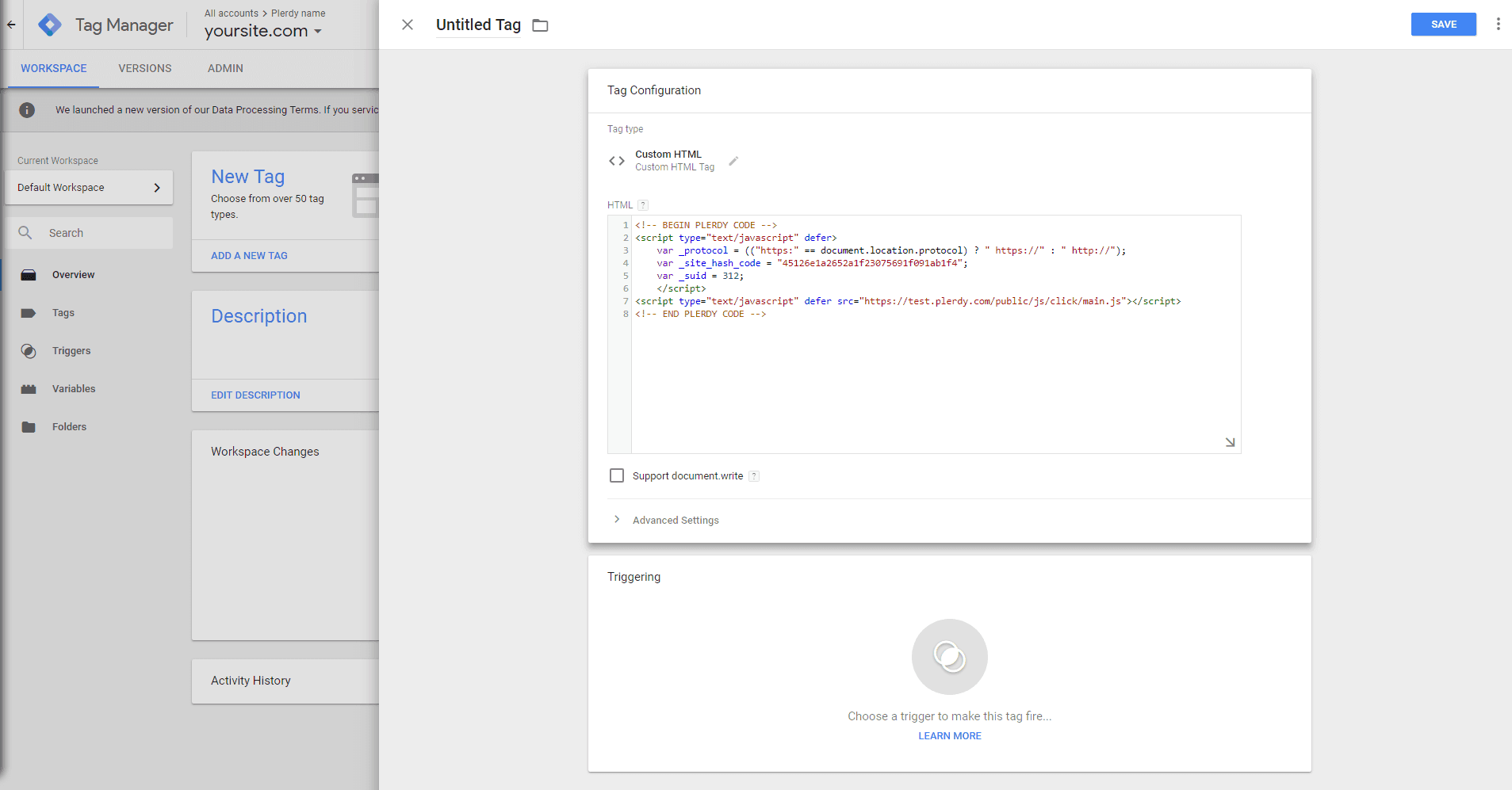 Copy this code from the dashboard.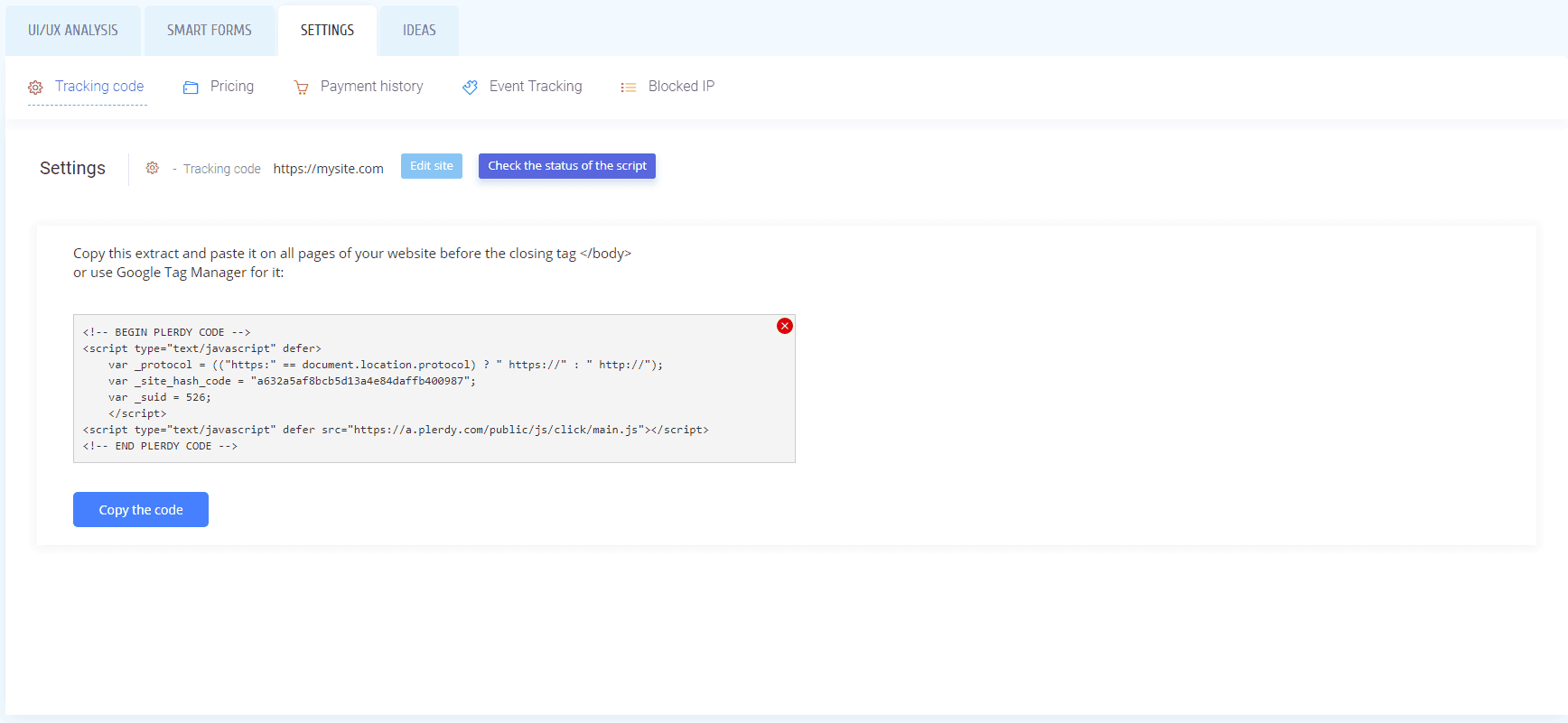 Once installed, save the code.
9. Click the triggering window.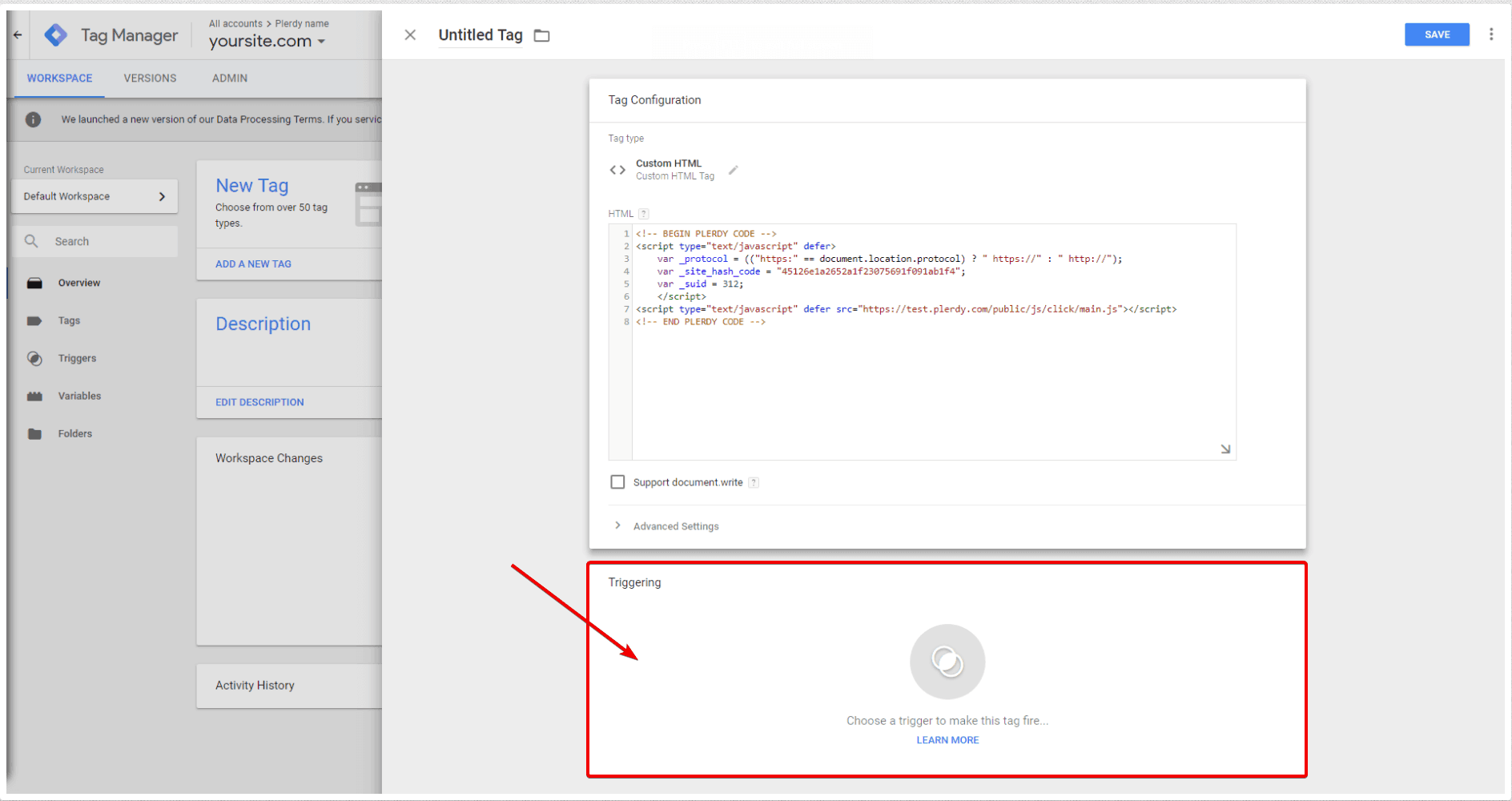 10. Select All pages and click Add.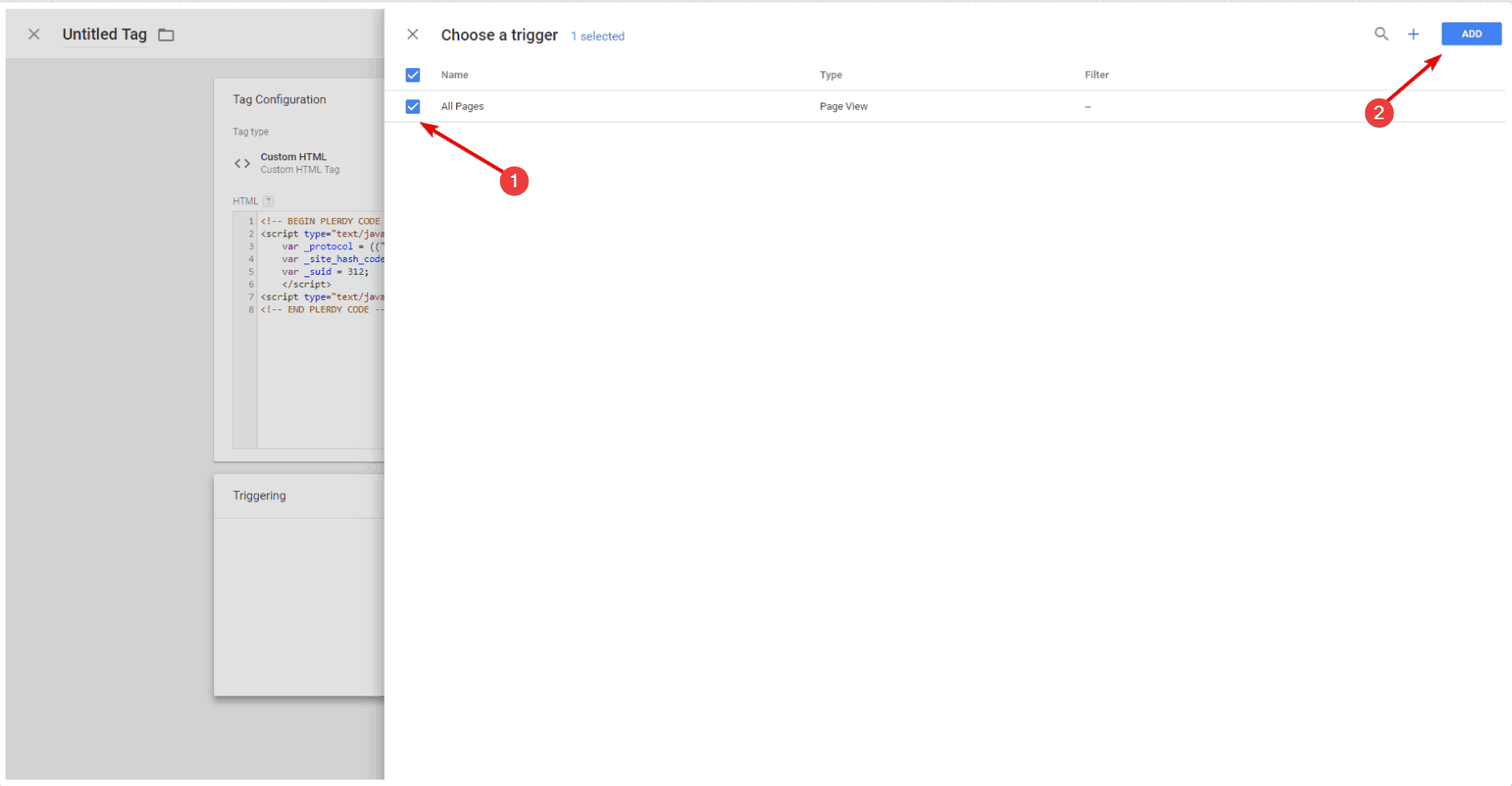 11. Save the settings and name the tag.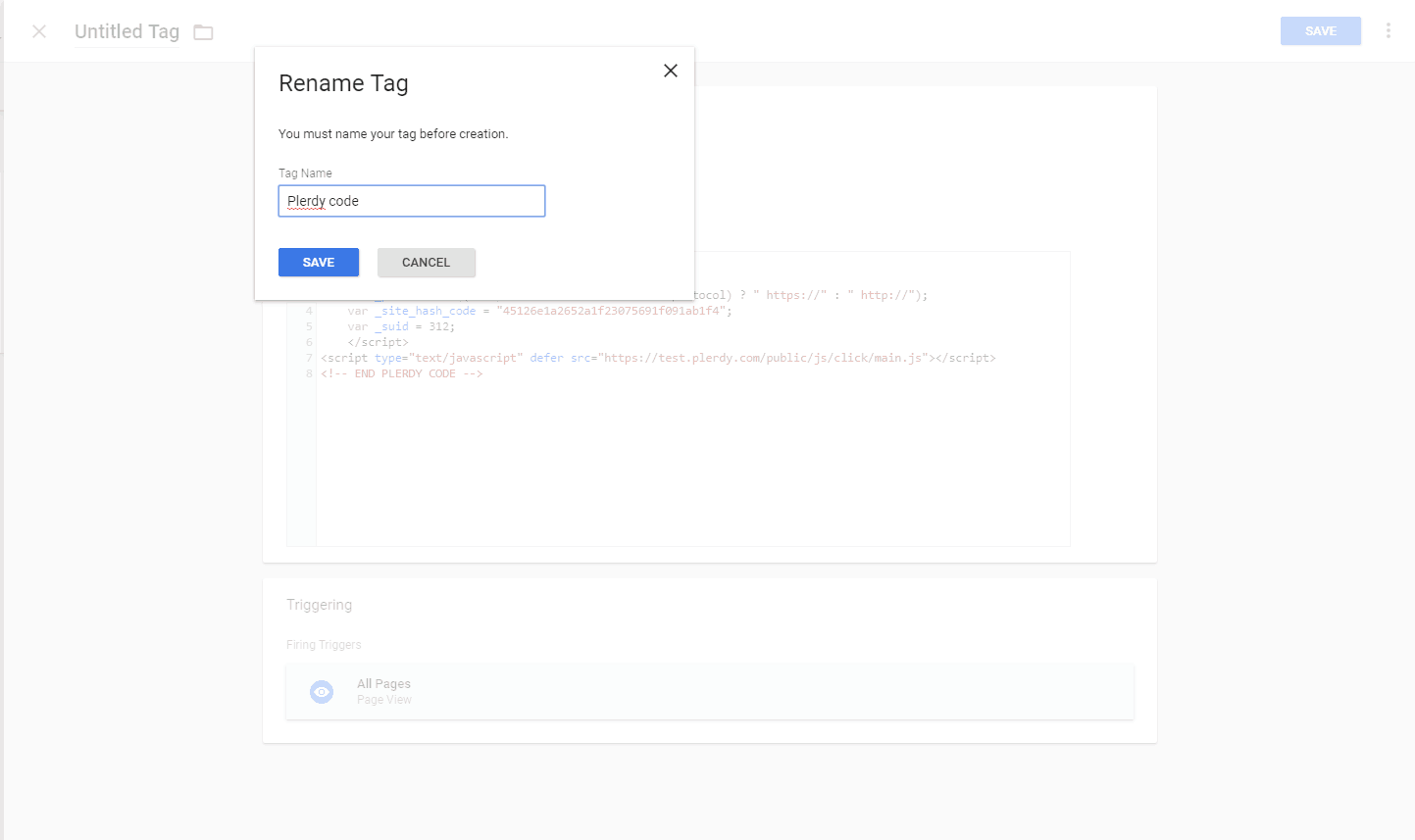 12. Done! You have created the tag.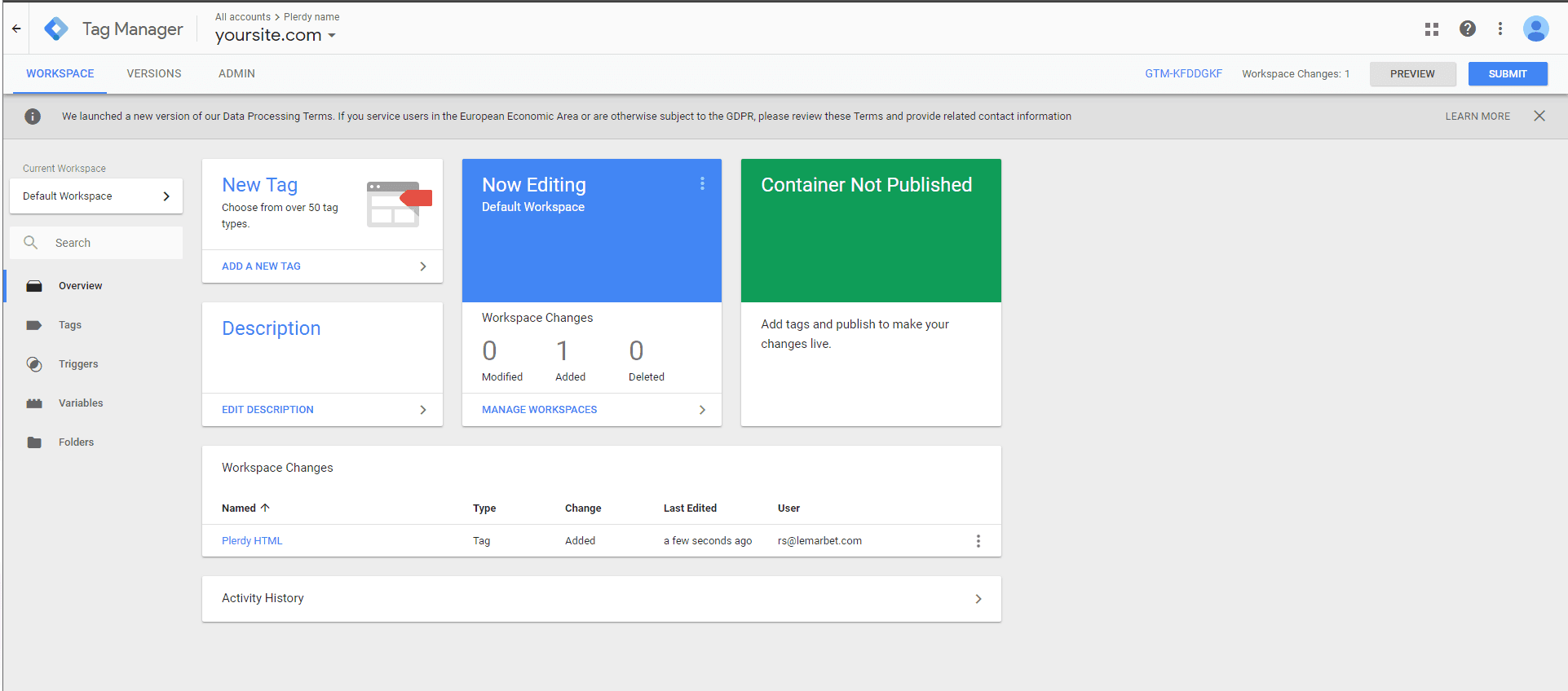 13. To activate the tag, you must publish it. To do this, click the Submit button.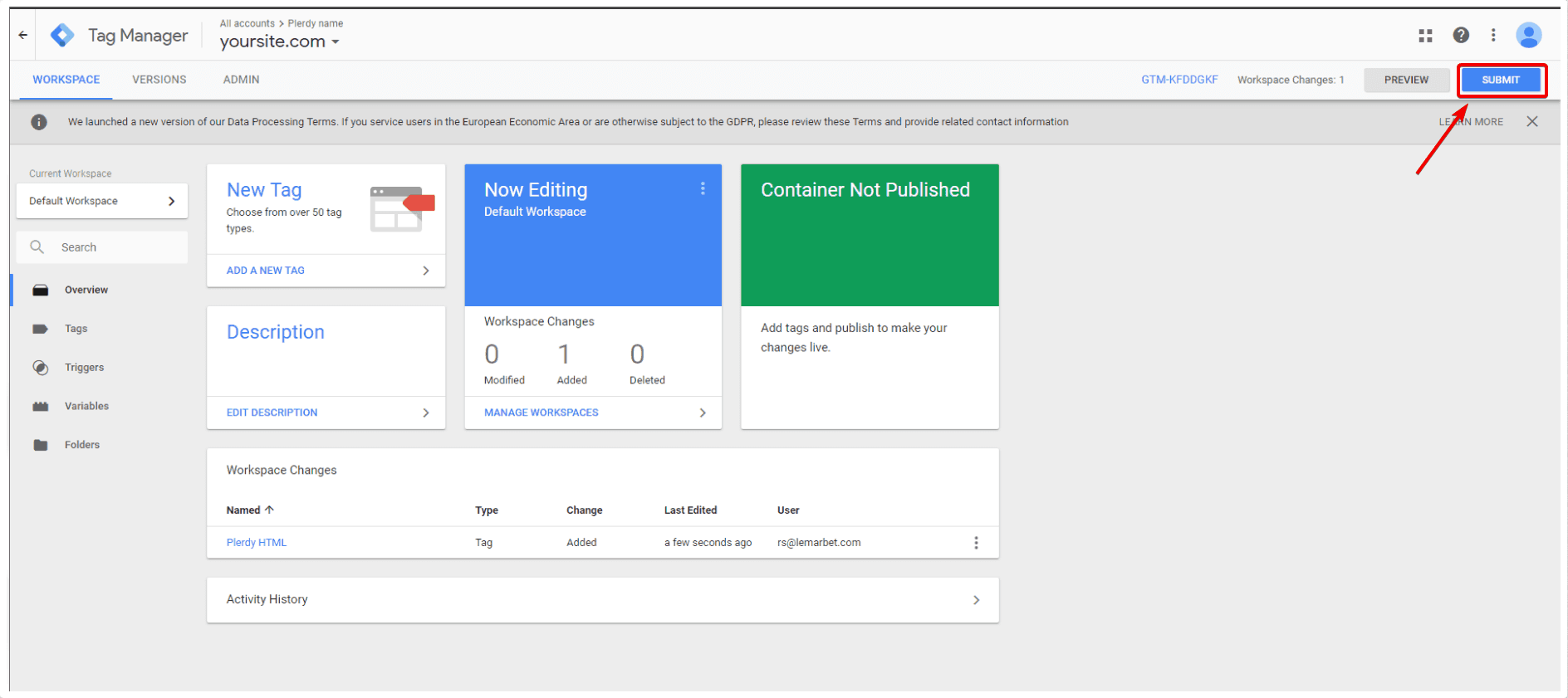 14. Before sending the tag, you will be offered to specify its version and description (optional).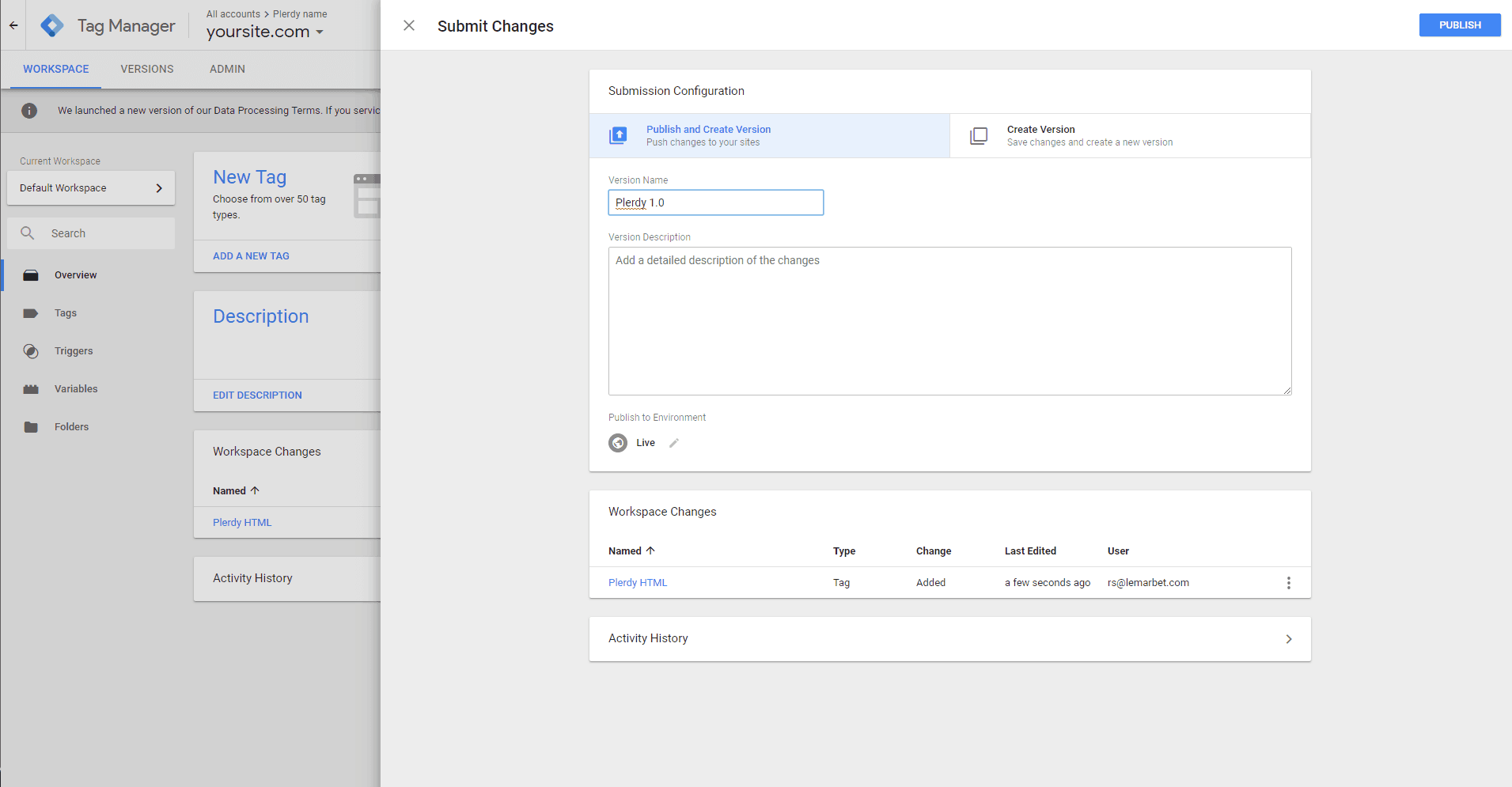 After saving, the tag information will be displayed.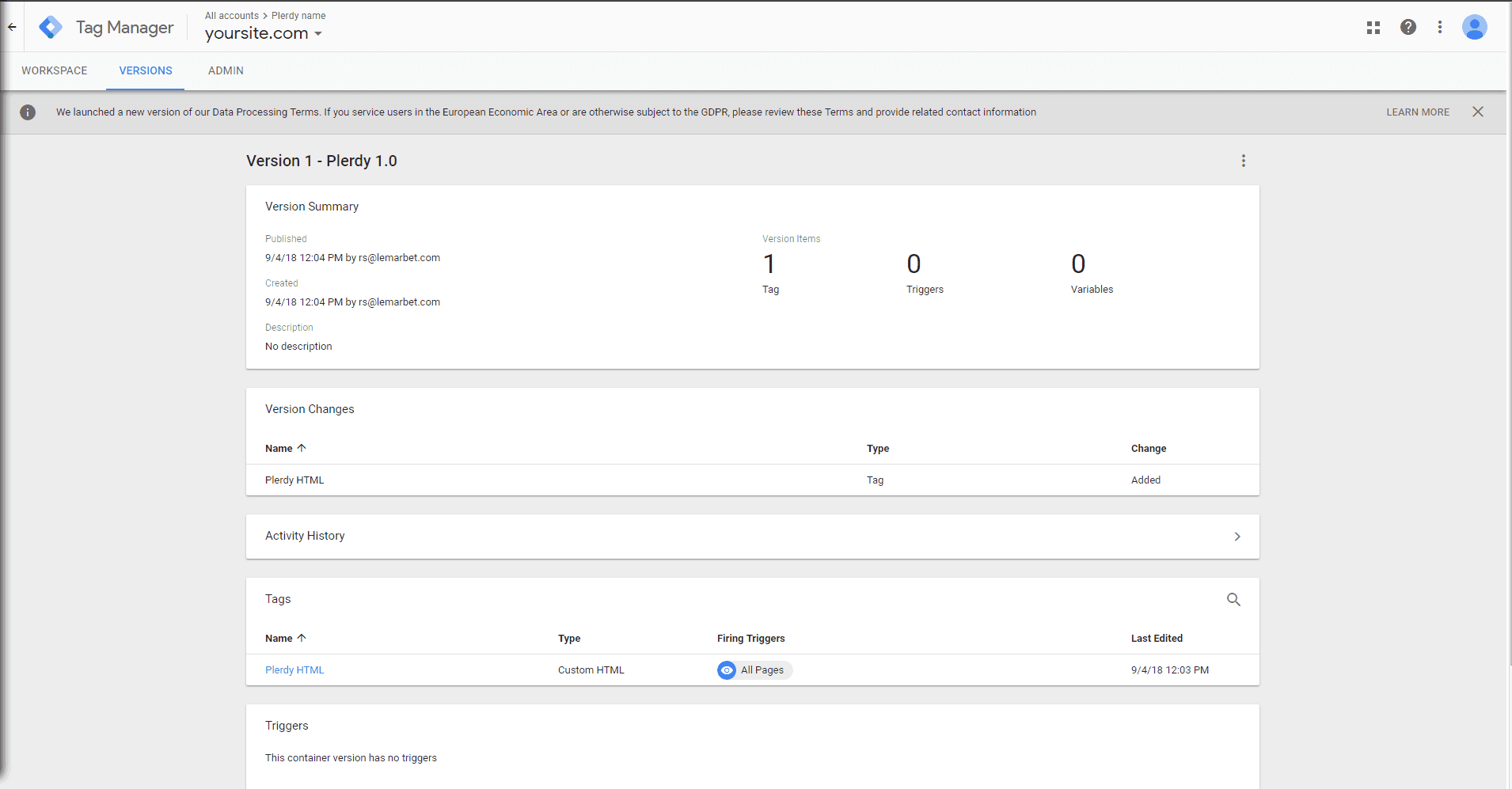 That's it. Plerdy's functionality is fully available for use.