Dive deep into the vibrant digital ecosystem of Portland – a city teeming with top-notch SEO talent! ? With the rise of online businesses, tapping into the power of the city's SEO expertise can pivot your brand to the limelight. Unveiling the "12 Top Portland SEO Companies" showcases the creme de la creme in:
Tailored website optimization
Cutting-edge digital marketing strategies
Stellar business-centric service offerings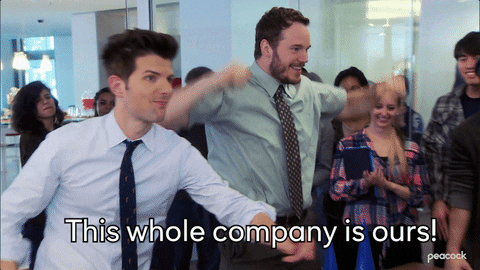 These companies stand out, helping niche markets – from local artisan coffee shops to tech startups – elevate their online footprint. For businesses striving to amplify their digital impressions, collaboration with these Portland maestros is the ticket. Now, while you're ramping up your SEO game, don't forget to integrate tools that elevate your SEO and UX together. Plerdy does just that – bridging the gap between search engine visibility and stellar user experience. Give Plerdy a go and let your digital platform be the talk of the town! ⚡
Why Portland is an Ideal Location for SEO Companies
Portland, with its fusion of culture and tech innovation, has rapidly emerged as a hotspot for elite SEO companies. Nestled among its bustling streets, these companies thrive for several compelling reasons:
Rich Business Ecosystem: Portland's vibrant economy, teeming with diverse businesses from artisanal coffee shops to expansive e-commerce platforms, offers SEO firms a wide spectrum of challenges and experiences.
Technology Forward: Home to numerous tech seminars and workshops, Portland has nurtured a community that deeply values the nuances of online marketing.
Educational Infrastructure: The city brims with institutions offering specialized courses in digital marketing, ensuring a steady influx of skilled professionals to power local SEO agencies.
Culture of Collaboration: Portland plays host to a myriad of networking events, encouraging SEO professionals to swap knowledge and constantly evolve their tactics.
Delving into specifics, consider a Portland-based organic tea merchant. To stand out in a saturated market, the merchant turns to a local SEO firm. This firm, thanks to its familiarity with Portland's unique demographics and search patterns, crafts a tailored strategy. They leverage locality-based keywords, optimize the website for mobile users frequenting local cafes, and even tap into the city's sustainability ethos in their content marketing efforts.
Likewise, an e-commerce startup specializing in sustainable fashion will find in Portland SEO agencies that not only understand broader digital marketing trends but are deeply attuned to local sensibilities. With such targeted, localized strategies, businesses achieve better engagement and conversions. In this vibrant city, SEO companies don't just offer services; they deliver bespoke solutions, driving success in the digital landscape.
Key Factors to Consider When Choosing an SEO Company in Portland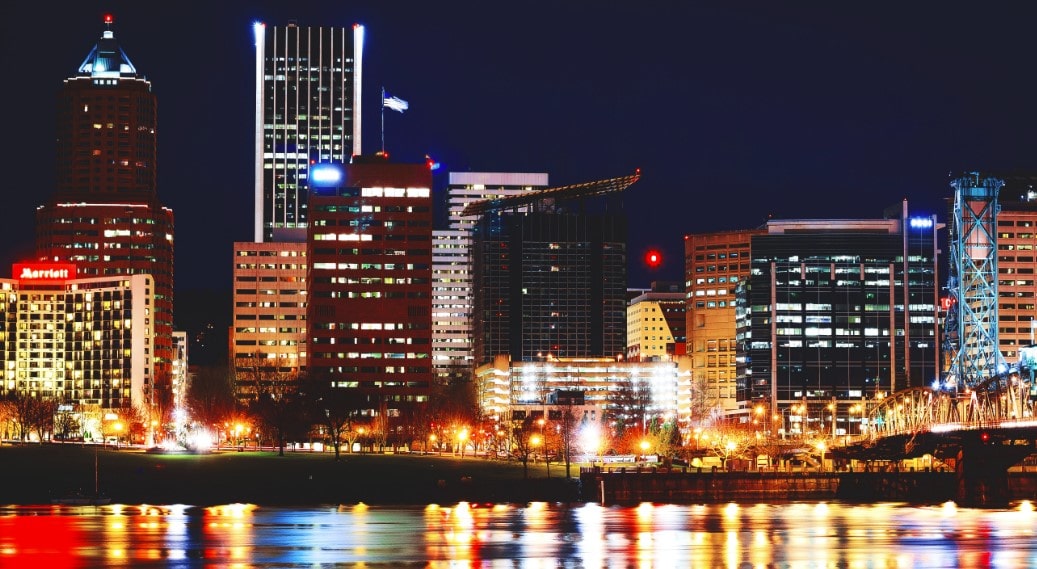 Portland's digital landscape requires businesses to work with an SEO provider that shares their goal. Here are pivotal considerations to bear in mind:
Considering these factors can be likened to selecting the perfect blend of coffee beans for your Portland café. Just as every bean type brings a distinct flavor and quality to the brew, each SEO company has its strengths and specialties. Dive deep into their approach, ensure they align with your business ethos, and prioritize a collaborative mindset. By doing so, your digital footprint won't just be another drop in the ocean; it will ripple across the vast expanse of the online world, drawing attention and engagement.
List of Top 12 Top SEO Companies in Portland
After diving into the "12 Top Portland SEO Companies," it's evident that the Portland scene is buzzing with expertise in digital marketing strategies. Many of these businesses offer a blend of impeccable SEO service tailored to boost your website's visibility. If your enterprise aims to dominate the digital landscape, partnering with one of these Portland-centric companies can be a masterstroke for your marketing endeavors.
Portland SEO Company #1: WebFX

Unleash the potential of digital marketing with WebFX, a leading full-service digital marketing agency, strategically situated in Portland. With over 25 years of track record, WebFX focuses on optimizing businesses' growth by providing comprehensive online marketing solutions.
WebFX is a business partner that understands industry needs, not just an agency. This is how:
Comprehensive SEO Services in Portland:
SEO Audits: Comprehensive analysis using various tools to formulate a winning strategy.
Custom SEO Plans: Starting at $3,000/month, designed to align with your business goals, market analysis, and strategic objectives.
Full-Funnel ROI Tracking: Cutting-edge strategies like first-party data activation, multi-faceted SEO content optimization, and much more!
Supporting and Data-Driven Strategies:
SEO Company WebFX goes beyond conventional practices by incorporating content marketing, PPC, web design, and other digital channels. With decades of experience and billions of data points, they create strategies that have generated $3 billion in revenue and 7.8 million quality leads.
All-in-One Marketing Team:
Diverse Expertise: An full team, from SEO gurus to web developers, will help your business succeed.
Innovative Solutions: Revenue-focused plans include machine learning insights, ROI reporting, and competitor data analysis.
Unlock Greater Marketing ROI:
With WebFX's award-winning SEO team, businesses can accelerate ROI through customized strategies developed by an in-house team with a dedicated account manager.
Customizable SEO Offerings:
From pages optimized to technical website analysis, WebFX offers custom plans tailored to your business needs, including engaging content, on-page, off-page, and technical SEO, alongside phone, lead, and revenue tracking.
Portland SEO Company #2: SmartSites

SmartSites, America's top-rated digital marketing agency, is the go-to partner for businesses aiming to outshine their competition. With an array of best-in-class digital marketing services, SmartSites ensures you get more traffic, acquire more customers, and sell more stuff – no matter the size of your business.
What Sets SmartSites Apart in Portland?
Digital Marketing Excellence: Whether it's Portland's thriving tech industry or an up-and-coming local business, SmartSites delivers tailored marketing solutions that match the unique needs of various niches.
Client Satisfaction: With 325+ perfect client reviews on Google and Top #1 Digital Marketing Agency recognition by BestCompany, customer satisfaction stands at the forefront of their service.
PPC Specialization: Improve ROI with scalable PPC marketing. Being in the top 1% of digital marketing agencies, SmartSites houses PPC specialists known for growing successful businesses.
Organic SEO Mastery: Drive organic traffic to your website and achieve measurable results that matter. Most SEO campaigns double their traffic within six months.
Website Design Expertise: Elevate your business with 900+ successful websites launched since 2011. Represent your brand with fast-loading, device-friendly designs.
SEO Company SmartSites – partnering with giants like Google, Microsoft, and Meta – not only maximizes your online visibility but sets your business up for long-term success. From Certified Pay-Per-Click Advertising to Proven Organic SEO, every service is handled with precision, backed by accolades such as Google PremierBadge, MS Partner 2023, and a performance rating of 99% by SmartSites.
Whether you're in the buzzing entrepreneurial scene of Portland or anywhere across the country, SmartSites provides an unbeatable blend of creativity, technology, and business acumen to surpass your marketing goals. Make SmartSites your ally and transform your digital footprint.
Portland SEO Company #3: Storm Brain
Storm Brain isn't just a name; it's a philosophy that permeates every aspect of digital brand and marketing agency. We've become Portland's digital services leaders by taking a wiser approach to SEO, branding, website building, and more.
From unique brand strategy offerings that focus on establishing and solidifying industry leaders to commitment to unlocking your brand's potential – Storm Brain creates a seamless extension between companies and their audience. With Storm Brain targeted strategies, we've helped businesses flourish in a variety of niches:
Tea Magic: Utilizing Shopify for eCommerce web development, brewed success in the online tea market.
Cutting-Edge Hair Care: The eCommerce marketing approach helped this brand shape its success in the highly competitive beauty sector.
Plant-Based Science: A blend of bioscience web development & branding made this educational platform thrive in the world of nutritional expertise.
They're services extend into more than just branding. With an eye for beauty and functionality, craft creative custom websites that become engaging, highly performing web assets. Storm Brain believe in a comprehensive approach that goes beyond conventional boundaries. Here's a snapshot of what we offer in Portland:
Branding: Logo design, product photography, brand identity.
Web Assets: User experience design, mobile responsive design, website development, accessibility compliance.
Digital Marketing: Google Ads management, social media advertising, SEO, PPC.
At SEO Company, Storm Brain don't just develop websites; they build digital powerhouses. They're systematic approach to marketing in Portland has been recognized by some of the world's most established brands, like Bank of America, Genomatica, and Century 21. Talented marketers, strategists, creatives, and engineers make us proud.

Unleash the true potential of your business with Thrive Internet Marketing Agency – a digital marketing powerhouse known for its stellar SEO service, expert website design, and impactful marketing strategies. Located in Portland, Thrive stands as an embodiment of dynamism, fueling the business growth of companies across diverse sectors since 2005.
With SEO-driven business acceleration at the heart of its operations, Thrive has revolutionized digital marketing, promising tangible results. To list a few:
A staggering 664% organic traffic boost for The Farah Law Firm.
An impressive 800% rise in online leads for Nationwide Construction.
Adept at creating engaging, SEO-rich content, Thrive surpasses the typical service provider stereotype. It is a trusted partner, bringing businesses to the digital forefront and helping them shine.
Not just limited to Portland, SEO Company Thrive has cast its spell of success on businesses worldwide. They have aided an ecommerce venture to increase its organic revenue by 130%, while a HVAC service company experienced a 763% growth in qualified leads, all testament to their unrivaled skillset.
Thrive's services include but are not limited to:
SEO optimization to outshine competition.
Developing modern WordPress websites to attract potential clients.
Link building to enhance SEO rankings.
Local SEO optimization to boost local clientele.
On-page SEO for increased visibility and high-quality traffic.
Thrive's portfolio radiates a promise – a pledge to transform your business from just being online to being top of the line. Trust Thrive, and experience business success that transcends the ordinary!

PBJ Marketing, with its dynamic bases in Washington D.C. and New York City, stands as a pinnacle of excellence in the digital marketing landscape. Specializing in Paid Media, SEO, Website Design, Content Marketing, and Conversion Rate Optimization (CRO), this award-winning agency resonates with both tradition and innovation, enhancing companies' growth in various niches.
Here's a glimpse at some sectors where PBJ has marked its excellence:
SEO Services: With a no-nonsense approach to increasing website and landing page traffic, they ensure ranking higher in search engines without overcomplicating the process.
Website Design & Development Services: Beyond aesthetically pleasing designs, PBJ's team enhances user engagement and convinces them to act.
Social Media Management Services: From audits to full management, they align with your needs, fitting perfectly within the digital marketing sphere.
Conversion Rate Optimization Services: Enhancing the entire customer journey, they pinpoint ways to optimize conversions, fostering a seamless experience.
Consider the astonishing success stories such as a 1400% increase in leads within the first 3 months for MTE.UMD.EDU or a 205% increase in direct traffic for MATCLINICS.COM – these metrics are more than just numbers; they are a testament to PBJ's dedication and capability.
Dive into their technical optimization strategies, and you will find meticulous attention to detail:
Perfecting Image Alt Text, Metadata, and Headings
Boosting Page Speed without compromising usability
Streamlining Website Navigation and Structure
Crafting Mobile-Friendly Pages
Refining URL Structure and Internal Links
It's not just about driving traffic but about reaching the right audience with a purpose. This ethos permeates SEO Company PBJ's work, making them an industry leader in Portland and beyond. Their off-page SEO strategies include social media engagement, link building, and directory optimization – all tailored to fit the unique needs of businesses.
Portland SEO Company #6: Saffron Edge

SEO Company Saffron Edge, a digital technology company based in New Jersey, embodies the spirit of driving real and rewarding results for ambitious brands. With a focus on "Building businesses to Go Beyond," this dynamic company offers tailored solutions to an array of industries and niches. Their strength lies in crafting 'Impactful, People-First, & Goal-Driven Digital Marketing' strategies that resonate with diverse audiences.
Here's a glimpse into some key offerings in Portland:
Direct-to-Consumer (DTC): Through data-driven eCommerce strategies, they empower DTC brands to establish deep connections with consumers.
Dental Marketing: Offering next-gen digital solutions to dental practices, they facilitate the expansion of client bases with targeted campaigns.
Legal Marketing: For legal practices, their team curates campaigns across different phases of the sales funnel, delivering growth-aligned SEO tactics.
In the realm of SEO, Saffron Edge's prowess shines brightly. Their services include:
On-site optimizations: Ensuring top rankings and increased user engagement.
Local SEO services: Maximizing revenue by attracting local customers.
Link building campaigns: Boosting positions in SERPs through high-quality backlinks.
Enterprise SEO services: Leading organizations to deserved online recognition.
Their dedication to excellence is highlighted by:
99% Customer Satisfaction
14+ Years Of Expertise
1500+ Clients, Including Start-Ups, SMBs, and Fortune 500 Companies
One of their stellar examples in the Agriculture industry is the work inspired by the Bio-diverse, Organic ecosystem in the village of Bhodani in Maharashtra. Reflecting soil health and sustainability, this work contributes to carbon reduction and empowerment in villages.
Portland SEO Company #7: UPQODE

At UPQODE, a renowned web design agency in Portland, digital innovation and excellence are not just buzzwords but a promise to each client. Pioneers in website design, UPQODE not only brings businesses online but transforms their digital presence into a powerful tool. Specializing in sectors like transportation, arts, IT services, and corporate, UPQODE has a portfolio that resonates with success.
Here's a breakdown of what UPQODE offers in Portland:
Website Presence: From responsive websites to Shopify web design, UPQODE crafts each web page to mirror the company's ethos.
Online Marketing: SEO optimization and pay-per-click marketing strategies that drive results and align with the brand's voice.
Other Services: Comprehensive support, including website maintenance, social media marketing, and Google analytics services.
With SEO Company UPQODE, the SEO optimization process goes beyond keywords. For instance, their work with Nashville SEO ensures small and large businesses appear on the first page of Google. By blending technical SEO with long-term data analysis, link building, and creative content, UPQODE guarantees ranking improvement.
Packages are tailored for diverse needs:
$1,000/Month: Includes campaign setup, website audit, custom SEO strategy, and monthly reporting.
$2,500/Month: Expands the offer with a more aggressive approach to keyword research and link building.
$5,000/Month: Premium plan offering an extensive SEO strategy for competitive markets.
By engaging with SEO Company UPQODE, businesses can enjoy the transformative power of tailored web solutions and marketing. They dress websites for success; you reap the benefits. After all, UPQODE doesn't only web-design business; they web-design business for triumph. Ready for success? UPQODE awaits.
Portland SEO Company #8: Search Berg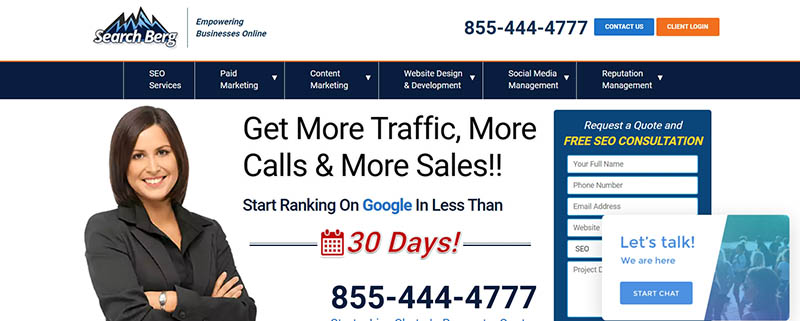 Embark on a transformative journey with Search Berg, your trusted partner in the bustling digital marketplace. Based in the heart of Portland, their company specializes in SEO and digital marketing services that help businesses foster compelling online identities. With Search Berg expertise, you'll see your website rising through Google's ranks in less than a month.
At Search Berg, prowess spans multiple sectors. They proudly catered to businesses in automotive, education, health, real estate, technology, and beyond, always delivering sterling results. They're comprehensive service offering includes:
SEO Audit – Undertaking meticulous website audits to assess SEO efficacy
Backlink Audit – Analysing all links to sift through their value and eliminate the detrimental ones
Business Profile Listings – Listing your business in influential directories to bolster Local SEO
SEO Competitor Analysis – Detailed studies of competitors to unveil fresh marketing and link building opportunities
Content Marketing – Crafting SEO-optimized content, from blog posts to social media entries, to bolster Google rankings
Video/Infographics – Creating visually striking infographics and engaging videos for enhanced conversions
SEO Keyword Research – Performing exhaustive keyword research with a focus on conversion keywords
Link-building Services – Building authoritative links to enhance your website's credibility and SEO
Community Management – Curating brand narratives on relevant platforms to keep your audience engaged
Why choose SEO Company Search Berg? Clients' success stories echo the value they bring. Search Berg served a plethora of satisfied clients over the past decade. They're commitment to quality has earned us accolades such as 'Top Small Business SEO Company' by Clutch and 'Top WordPress Developers' by GoodFirms. We've also received the Customer Choice Award on Sitejabber. But the accolade we cherish most is seeing clients' businesses flourish online.

In the heart of Portland's dynamic digital scene, Power Digital stands tall, having carved out a space as an award-winning SEO company. With over a decade's worth of experience in SEO consulting, they've ushered both prominent and budding brands to organically boost their online traffic and revenue.
Benefits of partnering with Power Digital are manifold in Portland:
Tailored SEO Strategies: Amidst the labyrinth of ever-evolving algorithms, this company ensures your website doesn't get lost. Their bespoke strategies focus on unique business goals and sectors, pushing you up those coveted SEO keyword rankings.
Holistic Campaigns: Expect not just vanilla SEO but a comprehensive campaign. From enhancing user experiences with technical SEO tweaks to magnetically pulling potential customers to your site with compelling content – they've got it all covered. The payoff? Amplified website traffic and content that's not just viewed but devoured.
Diverse SEO Services:

SEO Audit: Dive deep into your current performance, unearth opportunities, and sharpen strategies with their expert reviews.
Technical and Local SEO: Whether it's the nitty-gritty that happens behind the curtain or making a splash in the local Portland scene via Google My Business listings, they're on it.
Content Marketing: Engage and enthrall your audience with content that climbs search result rankings.
Link Building: Extend your brand's reach and authority, amplifying your visibility across the digital expanse.
Sealing the deal with SEO Company Power Digital means initiating a four-phase journey: A detailed Analysis of your current landscape, crafting an informed Strategy, precise Implementation, and then? Witness the influx of revenue as they continuously refine their efforts.
In essence, Power Digital offers more than just services. They pledge partnership, expertise, and an unwavering commitment to spotlight your business. Every Portland enterprise deserves this edge – Power Digital ensures you get it.
Portland SEO Company #10: Netpeak

SEO Company Netpeak has set its roots deep into the digital marketing soil since 2006. Nestled in Portland, they're not just any SEO agency; they breathe the essence of true digital marketing. Transforming businesses with an aim to elevate their digital footprint they drive results – the very reason why businesses, brands, and products continually entrust their growth to Netpeak. A mere glance at their case studies, like Bosch Siemens Hausgeräte and Vodafone Retail, confirms their expertise.
Key Services Offered in Portland:
SEO (Search Engine Optimization): For 16 years, they've optimized not just for search but for business growth. With over 1000 successful projects across various niches – from corporate websites to online stores – their prowess is undeniable.
PPC and Paid Media: Expanding businesses beyond organic reach, their team ensures you get the most out of every cent spent.
Digital Intelligence: Dive deep into web analytics, mobile app analytics, and more. Their holistic approach means businesses understand their audience better, paving the way for robust strategies.
Mobile App Marketing: From App Store Optimization to user acquisition, they cater to every mobile marketing need.
At the core of Netpeak's operations is their dedicated team. Boasting 132 marketing professionals, each brings unique skills and experience. Moreover, with 187 global advertising and analytics certificates, they ensure businesses mitigate online advertising risks.
But Netpeak doesn't stop at providing services. Their technological efficiency shines through tools like Serpstat, Netpeak Checker, and Netpeak Spider – tools designed to keep your website at its prime.
To ensure unwavering transparency, they've launched the Netpeak Client Dashboard. Track tasks, monitor KPIs, and view comprehensive reports. Plus, with Netpeak Bot, stay updated regularly via Telegram.
Partnering with Netpeak means being part of a transformative journey, refining your business to its best digital version. Whether it's enhancing website visibility or diving deep into analytics, they've got you covered. Commitment, expertise, and results – that's the Netpeak promise. Challenge accepted?
Portland SEO Company #11: LinkGraph

In the bustling city of Portland, the business landscape is ever-evolving. Amid this flux, companies strive for a robust online foothold. Enter LinkGraph, an SEO powerhouse dedicated to fueling businesses with transparent, results-driven SEO strategies. With +2425 accounts established in 30 days and awards like Best Global SEO Software Suite from Global Search Awards and Fastest Growing Agencies 2022 by ADWEEK, they've set the bar.
Here's a snapshot of their accolades:
Fastest Growing US Companies
Best Start-Up Agency
#1 Product of the Day
Top B2B SEO Companies
Best B2B Campaign
Dive into SEO Company LinkGraph's offerings, and you'll discover an array of award-winning services and state-of-the-art software designed to amplify your traffic. From startups to enterprise-level giants, their client base spans diverse niches, including SaaS, Healthcare, and Ecommerce. Their commitment isn't just to drive growth but to usher businesses into an era of organic traffic and revenue surge. Their tools and services are so dynamic that even other agencies benefit, multiplying their deliverables exponentially with LinkGraph's white-label offerings.
Brad Brenner, Co-Founder & CEO of Therapy Group of DC, testifies to LinkGraph's excellence, noting a significant 53% uptick in organic search traffic since collaborating with them. Their proficiency lies in pinpointing four crucial ranking areas—Authority, Content, Page Experience, and Industry standards. By enhancing the quality-signals of web pages in these areas, they ensure that your content stands out, making it a favorite for Google's algorithms.
Endorsed by world-class companies, LinkGraph isn't just about promises; it's about tangible results. With their advanced SEO software suite, businesses can explore content optimization, backlink analysis, site audits, and more, all under one roof. Elevate your business with LinkGraph—Portland's go-to for impeccable SEO.

In the bustling landscape of digital business, Bower Web Solutions emerges as a distinguished entity. With two decades under their belt, this New Jersey-based full-service agency delves deep into the intricate web of web design, SEO, branding, and digital marketing. They've fostered growth for diverse businesses – from medical establishments to tech startups.
Bower Web Solutions where Innovation Marries Results
Web Mastery: Web design, E-commerce platforms, and web hosting – they do it all, ensuring your website doesn't just exist but thrives.
Branding Excellence: Whether it's the finesse of graphic design, logo crafting, or the power of video production and drone services, their creativity is palpable.
Marketing Prowess: SEO, content marketing, and email campaigns – these are the tools that elevate businesses. With their hand at the helm, companies in Portland and beyond have transformed their digital narrative.
Their service catalogue doesn't stop there. Their expertise extends to optimizing Google listings, refining citations, and sculpting impeccable website content. Their ongoing SEO consultation ensures that businesses don't just rise but remain at the pinnacle.
Let's zoom in on their SEO prowess. With Bower Web Solutions, businesses tap into unparalleled benefits:
Vastly expanded market access.
Dominance over competitors in digital visibility.
Amplified marketing results across all channels.
Enhanced Pay-Per-Click quality scores.
Boosted offline conversions for a holistic growth strategy.
In essence, SEO Company Bower Web Solutions isn't just another name in the digital domain. They're a powerhouse – a confluence of creativity, technology, and results, setting businesses on the trajectory to success.
Conclusion about Portland SEO Companies
Wrapping up our deep dive into "12 Top Portland SEO Companies," we've journeyed through Oregon's finest players in the digital marketing arena. These companies, with their unparalleled expertise, truly point the arrow in the right direction for businesses – whether you're a budding winery in Vancouver or a thriving tech startup in Beaverton. They've been victorious in ensuring a robust online presence, optimizing clicks-per-session, and ensuring your website visitors leave with a memorable user interaction. The data and statistics collected paint a clear picture – businesses that embed these SEO strategies see the needle move, and fast! ?
As an extra treat, here's a golden nugget: If you're keen to dive into the nitty-gritty details of your site's user interaction, consider signing up for Plerdy's SEO & UX analysis. It's a game-changing tool that, combined with the right SEO service, can amplify your results. After all, in the bustling world of digital marketing, being equipped with the right tools and partners makes all the difference. So, harness the power of Oregon's best, and let your business shine bright! ⚡