SEO (Search Engine Optimization) is a marketing notion that includes a whole set of aspects, solutions, and technical elements aimed to attract more site traffic and promote a website, or in other words, increase its ranking in search engines (Google, Bing, Yahoo). SEO promotion is supposed to get a web resource to the top of search results for competitive keywords. SEO pricing is discussed in each individual case.
Taking into account a situation in the modern market, the creation of a web resource and its promotion cannot be separated. Continuously growing number of Internet users (potential audience), the appearance of new technologies (system of communication, orders, and online payment) as well as the incredible speed of online buying and limited time customers spend making their choice has turned the Internet into a powerful marketing tool and a place for shopping.
Website creation and SEO promotion can have some benefits for any company that targets potential customers who order products and services online. Every day and every hour an unbelievable number of people search different products on the Internet. The only question is whether they will find YOUR products or the ones of your competitors. In this never-ending fight for a place under the sun, website optimization is your powerful and efficient weapon.
Can search engines find your website without SEO?
Search engines are really smart and their technologies are regularly advanced to make a scanning process more accurate and show the best results to users. Nevertheless, search engines still need some help. A correct SEO strategy can attract thousands of users to your web resource and make it more popular among them. On the other hand, wrong actions and choices can easily "bury" your online store or corporate business site under the rest of web resources so deep that its visibility will be close to zero. And this is much more unpleasant than SEO pricing.
In the highly competitive market, quite often it happens that a customer has to choose only one of several alternatives: your company or a company of your competitor. Modern customers are choosy and lazy. They will not waste precious seconds of their time to browse through all search results. No information available, and they already have forgotten about your existence.
Major commercial search engines are truly unique because they serve as roads with signposts, which guide users to your resource. If search engines cannot find your content and add it to their databases, you lose outstanding opportunities to attract traffic to the website and hence, lose income. Site traffic is critical for business success.
Here is a set of actions that is the only way to get your website to TOP search results.
Detailed keywords research for website or online store categories.
Creation of content based on keywords research results. The content must be relevant to users' queries and meet their needs.
Technical SEO audit of a website is necessary to format your site to be correctly indexed by Google.
Today no other marketing channel can offer such a wide range of business opportunities than targeted traffic. Therefore, in the long run, the decision to use professional SEO services will give an unmatched productivity and efficiency if compared with other types of marketing.
Improve SEO on your own. Is it really possible?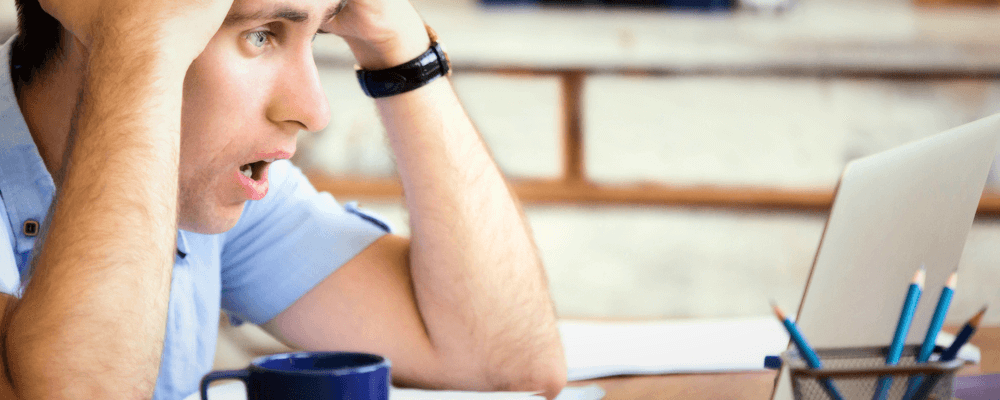 Daunted by the cost of SEO? Believe it is a luxury? Majority of people can understand SEO basics if they are ready to learn and gain new knowledge. The world of website search optimization is broad and difficult, yet even with a superficial understanding of its key notions, you can take right decisions. The Internet holds for us numerous opportunities to study such field as search engine optimization. You may take SEO courses in your city, but it won't probably allow you to become a real professional in this field. It is quite similar to studying PHP or JS. Any theoretical knowledge should be polished by practice.
The problem is also that this way can turn out to be too long due to inevitable mistakes. Yes, the cost of website creation and promotion is high. However, if you have invested a lot in the development of a high-quality and complex web resource, you will need at least an expert level of SEO knowledge. Hence, there is a justified need to order complete website promotion.
A clear understanding of key concepts won't harm those who decided to buy website promotion, yet only the team of qualified professionals can ensure the extensive and general (or vice versa, a highly specialized) approach to SEO. The earlier you realize this fact, the less time and efforts you will waste attempting to "move mountains" on your own. And the smaller possible losses will be.
The majority of website owners come to this conclusion after they fail to "see all ends" trying to save on their own website promotion. From a strategic point of view, such economy is absolutely unjustified. Online store owners are busy with tasks related to business development, so it will be much more efficient to delegate the website promotion to a professional contractor.
How do search engines work
Currently, Google is the main search system in the world. In the majority of countries, 60% of users choose it (while in some European countries over 90%). An algorithm by which Google measures web page authority is called PageRank. It is applied to a hyperlinked set of documents, assigning a numerical value to each document as an identifier of its authority. The more links to a page, the more important it is.
Search systems are fully automated mechanisms, which in detail scan all servers (open for scanning) and collect index, in other words, the data on elements and place (page) of their location. This information is recorded in a search system database. Here are the main functions of search systems:
Collection of statistical data. Actually, this was the initial purpose of first search bots. They defined the number of pages on a web resource, the average size of a page, file types, and a correlation between this data.
Maintenance. Collection of data on updated documents and broken links, check of website links upon site owners' requests and more.
Detection of new web resources, A bot, which is constantly looking for web resources, will find your website even if you have not registered it, yet it may take a lot of time.
Now, we will take a look at the main features of search engines, such as recall, precision, up-to-dateness, clarity, and the speed of search.
Recall is one of the most important features. It is a ratio of the documents found for a search request to the number of all documents related to this search request.
Precision defines to what extent the found pages are relevant to the user request. For example, if you search "website promotion", you will get 100 documents, out of which 50 include exact keyphrase and the rest just have the same words ("where to order a unique SEO promotion of a website to increase traffic"). In this case, the search accuracy is 0.5 (50/100). The more accurate the search is, the less trash and unnecessary information will users see.
Up-to-dateness. This crucial search feature is characterized by the time, that has passed from the online publication of data to the moment when this data was included in the search system index. Major search engines have a "quick database" which is updated several times a day.
Clarity. After users enter queries, a search system may show thousands (sometimes even hundreds of thousands) documents. If keywords are vague, users may not find the necessary information even in the first search results. Then they will be forced to skim through other results doing their personal research.
The speed of search is especially important if a load is high, as every second a huge number of people use the search engine. Both the website owner and the visitor are interested in fast and efficient service.
So the main responsibility search engines undertake is to give users information they search for. This whole powerful, tremendous giant of search system starts working once a person types some words in the search bar. Do you want your client to find you? Do you want promotion to be effective? If yes, you need to learn your target customers' expectations and make sure that search engines display your website in the list of answers to the request.
Limitations of search technologies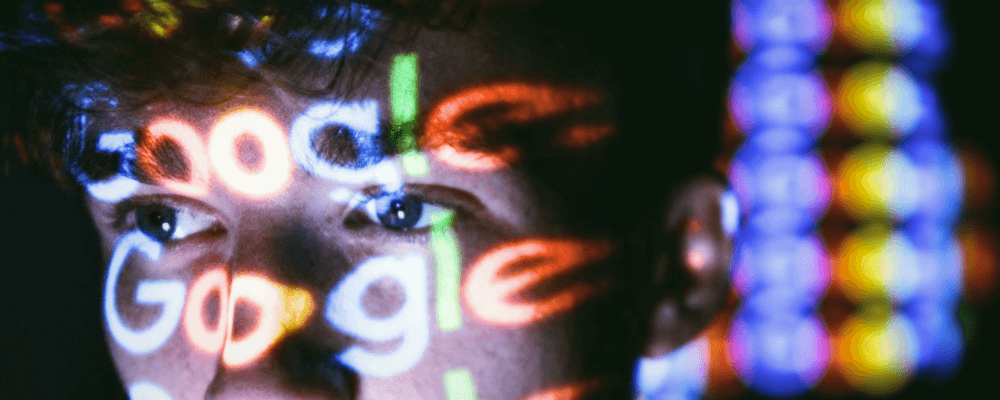 What can search engines be criticized for? Instead of relevant results, they often show optimized ones (and they are not always professionally optimized). As you already know, search systems are constantly improved and the algorithms of their work become more sophisticated. Nevertheless, no bot can see and understand a web page in a way people do. Therefore, SEO serves as a guide and a translator for bots.
The understanding of search system functions, capabilities, and limits helps us to create and format the web resource, hence, search engines can more easily find and process it. Without professional website promotion you web resource can turn into a ghost.
So the modern technologies and a powerful artificial intelligence are not almighty. Web scanning, link monitoring, and content indexation in giant databases face some noticeable obstacles. Let's see the most common of them.
Problems with scanning and indexation. Since search engines cannot fill online login forms, all content on such pages with limited access remains invisible. Duplicates of page versions and bad link structure turns into a problem for search engines focused on unique content. A web resource may be fully blocked from search engines when its code has mistakes. Moreover, media files remain a challenge to syntactic analysis.
Requests and content mismatch. Inaccuracies in content confuse search engines. Your website may be ignored due to the wrong terminology. Broadly speaking, promotion of the website is impossible, if instead of "washing machine New York" request it is indicated something like "a device for cleaning clothes with water and powder in the big apple". The problems can be caused not only by the unusual terminology but also by an unnecessary geotargeting. The context of web resources must include only exact matches.
All these complexities and nuances (although we have covered only the tip of the iceberg) inevitably lead to the idea that effective SEO promotion should be entrusted to professionals.
The truth is that even a perfect website with unique high-quality content alone cannot guarantee success if you don't cooperate with a professional agency and launch the campaign to promote your e-commerce business.
A few facts about keywords
Keywords play a vital role in the process of information search. Basically, the whole search mechanism is based on them. Billions of web pages are scanned and indexed; their content is monitored with the help of "keys". Keywords, which are mainly certain terms or phrases, allow search systems to acquire necessary data in a matter of fractions of a second. To put it simply, if you want users to find your business website in search results when they type "suitcase", you need to make sure that the aforementioned "suitcase" is an integral part of your content.
Once searched words are entered, the search engine uses this data to find pages, compare, and rank them defining how relevant each page is to this search query. To optimize and promote the website in search engines, you should make sure that keywords are generously used in context, titles, and metadata.
Using keywords you increase your chances to win the market competition and get much better ranking in Google and other search engines. But, it isn't as easy as it sounds. This strategy was quite simple to understand and everyone could learn to manipulate search engines through the abundant use of keywords in texts, links, meta tags, and URLs. Unfortunately, since 2013, this method gives absolutely no results and can even harm the website.
The optimal strategy is to place keywords in the context in a natural and strategical way. For example: if your page is targeted at "wool socks", the content may include some knitting patterns for socks, characteristics of different types of knitting wool, or even a weather forecast for the next winter. Yet when you stuff a page about seeds and fertilizers with "wool socks", you may almost forget about good ranking as such promotion is ineffective.
Professional website promotion focused on site traffic isn't just equal to more visitors on the web resource, first of all, it is supposed to attract proper (targeted) visitors. When you study the principles of keywords research, this allows you to predict spikes in demand and create the content that is the most appealing to users and, hence, to search engines.
How should you choose an SEO agency not to regret about it?


It's high time to discuss the most disturbing and pressing question each online store or corporate business website owner has. To whom should you entrust promotion of the website, which was pretty costly to develop? Which agency deserves this trust? If you agree that cheap development, support, and promotion of sites is a myth, then expert SEO services is just what you need. You should choose a responsible candidate with a solid portfolio, a selection of successful promotion cases (main criterion) and preferably, recommendations from grateful customers.
Case studies are an eloquent testimony to potential customers that the company works effectively and a proof that if they decide to cooperate, the promotion will be successful. We recommend to estimate the comprehensiveness of SEO, attention to individual characteristics of every project, the total cost of the search engine optimization, and, for sure, the results and time needed to achieve them (here it is necessary to take into account the region of promotion: whole country, city, etc.)
SEO pricing is another sore point. If you want to include a newly created website to TOP 10 of Google's index, buy SEO services, support, and promotion, it is a costly affair. The price can't be low. Let alone the fact, that customers must secure themselves against a possible failure. Unless they can't be guaranteed the success, they should at least be sure that instead of just taking their money an SEO agency will really benefit the development of their business.
The customer is more worried about the budget for website promotion (SEO value) than the contractor. On the other side, the contractor usually wants to receive the 'optimal' budget, and this is absolutely justified. Every $300 spent on contextual advertising, for example, will result in a certain number of visitors but SEO is much more difficult.
Here is the case study of a seedlings and seeds online store, which was successfully promoted with a limited budget. The result of professional work has exceeded the customer's expectations and investment in marketing ($4,000) was returned during 4 months. Naturally, everything had started from a detailed SEO audit.
A good SEO agency may actually seem bad
Owners of e-commerce business resources want to see the result and see it asap (during 1-2 months). They aren't always ready to understand that an aggressive Google promotion can lead to sanctions, which will take a lot of time and efforts to overcome. Moreover, they sometimes fully blame the optimizers for such a catastrophe, forgetting that these hasty actions were forced by their own hands. Now we are talking about the consequences of the unprofessional promotion based on low-quality link building aimed to demonstrate ranking improvement and satisfy customer's needs.
Yet it often happens that having started the cooperation with a professional SEO company that is really good at website creation and promotion, customers are left unsatisfied and literally curse the day when they decided to take this long way. The website optimization seems unclear and crooked, just an endless waste of money. They believe the price is too high. What are the reasons for such attitude?
The customer got tired of the long audit and testing. "400 bucks for the audit! Oh, come on! With this money I can buy a pile of contextual ads. You want pretty as much as I have paid for this site creation!" But promotion is impossible without the audit, while contextual advertising has one peculiarity: once funds end, the traffic source also disappears. SEO is not so dependent on your money. This is a long but right way that can be taken only through the analysis of website flaws. This case study of website promotion clearly shows how search optimization can be incomparably more effective than costly contextual advertising. 56,000 visitors/month from scratch is a great result, taking into account that the cost of the project (expenditure) was quite moderate.
The lack of knowledge to understand SEO reports. SEO experts speak their own language, which is quite often incomprehensible to customers. What do all these web analytics tables and graphs mean? Customers may get lost in these depths. However, professional optimizers can rescue their customers from such misunderstandings and help them to grasp nuances of the SEO terms. Every case presented by a professional SEO company will include clear and illustrative schemes and data on changes in the main indicators: traffic, website visitors, online store ROI, revenue, and more. For example, the case study describing the promotion of smartphones and tablets accessories online store. Here you can see a step-by-step description of the essence of optimization, a plan of actions, tasks done, and the final results.
It takes some time to see the result. The saddest story of a customer: I have already sent you the money, why isn't my website in the top? The result of SEO promotion doesn't become visible once the funds are transferred to the agency's bank account. Even the best SEO expert in the world can't tell you the exact time when the website will be included in the top 10. An approximate period for new online stores is 7 months, while old domains can get better visibility in about 3-4 months.
Complete promotion of a website turned out to be a too costly affair. A limited budget is an enemy of optimization.
As much as an SEO agency may want to help you, with all its personal interest and love to challenges, it can't effectively do Google promotion with the minimal budget of $300. A good SEO agency will honestly tell you about this and refuse to cooperate, a bad one will take the money and promise to do everything.
Those who don't see direct benefits of SEO promotion should note one fact: potential customers who come to your Internet resource from top search results are the most targeted and the most precious to your heart and your bank account users. However, complete SEO promotion is not supposed to include the website into the top, it only increases its chances to get better ranking. All guaranties and promises actually mean nothing.
How can a customer who orders SEO control promotion process?
A website owner being a businessman, a person with experience, intelligence, and intuition, undoubtedly knows what their business needs. Yet during cooperation with SEO specialists the rule "The customer is always right" does not work. It is very likely that SEO experts will turn out to be "more right" than the customer is. So is it worth then, to oppose their opinion, advice, and recommendations? No, no, and again no. This especially concerns the questions related to a full website audit and internal optimization, which are the basis for website optimization. View any of these seo best practices to see that website promotion always starts with the audit and error detection, with no exceptions. Having corrected all flaws, one can plan new steps, choose tactics, and create a website promotion strategy.
Obviously, you will come up with a number of questions:
What link building techniques do you use?
Can I get access to web analytics and services that track my website ranking?
What else can we do to accelerate Google promotion?
Why is this online store higher in Google Search?
Why do I need so much text on my website?
What is the purpose of a semantic kernel?
Indeed, there will be a lot of questions. As a customer, you have a full right to receive credible information on how, where, and what for is your money spent? Honest optimizers will always promptly give you the necessary information and access to the resources and services you are interested in. You will be able to track the data, such as direct navigation, referral traffic, search traffic, search conversion rate, and rating.
Something we would not recommend doing is asking to report on each dollar spent. You will get this information if you insist, but such reporting, first of all, steals your time. SEO specialists have to deal with a plenty of other more important tasks, so give them the green light, and this way you will get the desired result as soon as possible.