Did you know that over 88% of users do not revisit a website after a bad user experience?
Professionals spend millions of dollars developing an effective eCommerce UX design trend, which is a reasonable decision. Your eCommerce website's UI/UX design plays a significant role in establishing your brand reputation. With more businesses going online every day, enterprises need to stand out from their competitors with the help of design.
An intuitive yet attractive interface (user experience design) is vital to engage your visitors – it will encourage them to make a purchase. And with a great user experience, you can enhance customer loyalty.
With a list of unique UI/UX design trends, you can offer your visitors a fantastic digital shopping experience and boost conversion rates.
Here are 12 UI/UX design tips to improve your eCommerce website and encourage your visitors to become consumers.
At Plerdy, we know a lot about usability testing and user experience (UX) on the website. The cases presented on our website include tips to improve your website. These tips are great for those who want to improve the user experience even without user experience design trends. You can watch our videos on usability on this web page. These videos about user experience (UX) are sorted by heatmap, video session, popup forms, SEO checker, event&goals, conversion funnel, and sales performance.
Brief Overview of UI/UX Design Importance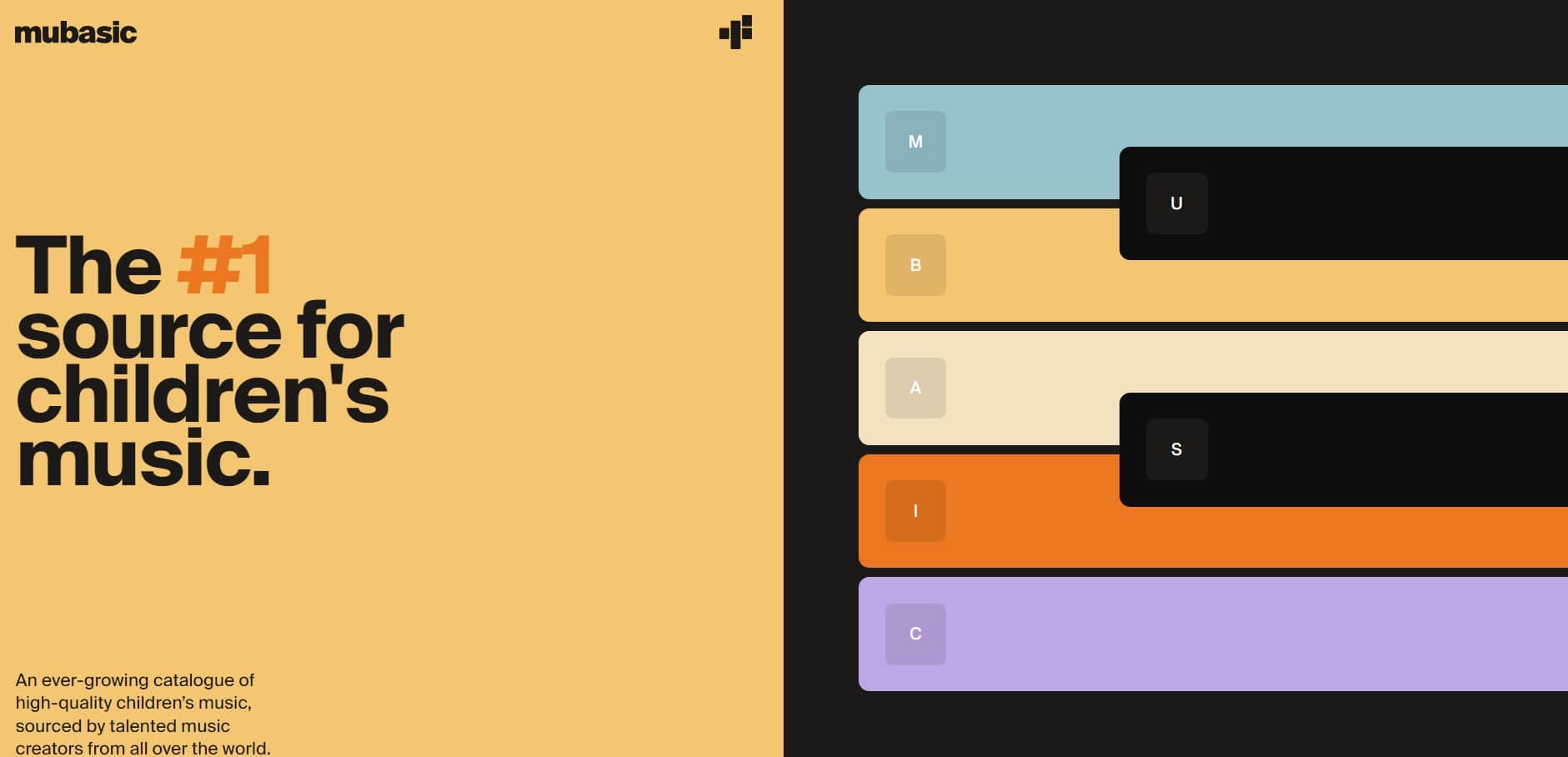 In the fast-paced digital world, cutting-edge UI/UX design drives memorable user experiences. UI design offers users with buttons, icons, and menus by keeping up with technology advances. Meanwhile, UX design delves deeper, optimizing the overall flow and functionality to ensure user satisfaction. Consider the healthcare sector; a well-crafted interface allows quick access to vital medical records, while an intuitive UX guides healthcare professionals through complicated procedures, minimizing errors. Similarly, in e-commerce, an appealing UI paired with an efficient UX can skyrocket conversion rates.
Key Attributes:
Simplicity: Streamlined designs enhance usability, reducing cognitive load.
Accessibility: Inclusive designs cater to a broad user base, from the tech-savvy to the differently-abled.
Responsiveness: Mobile-optimized interfaces offer a seamless experience across devices.
Feedback Loops: Real-time updates, like loading indicators, keep users engaged.
Elevating UI and UX design goes beyond aesthetics to bridge human needs and technical capabilities. Upcoming trends in this space focus on intuitiveness, with innovations like voice-activated interfaces and biometric authentication streamlining interactions. Through the strategic blending of form and function, designers architect platforms that don't just meet user expectations—they exceed them.
UI/UX Design Trend #1: Content-Focused Website
The first and maybe the most effective solution to engage your visitors and inform them about your unique offerings is content. It does much more than just fill up empty web page spaces.
Detailed product descriptions build confidence among existing and potential clients. It helps you develop brand awareness and attract more traffic to the website.
When a visitor can find all the necessary information on a product or service on your website, the chances they will purchase rather than go to your competitors are increasing.
The benefits of quality content are not limited to getting visitors and making profits. Some values that it provides cannot be measured in terms of monetary gain:
It is evergreen
We agree that many content pieces are time-relevant and tend to become outdated quickly, which may not have any significance later. However, most contents are evergreen and last long on Google Index. That may help your website to rank higher on search engine results.
Educate the audience
Regardless of the type, the primary objective of content should be educating the audience.
Almost every user that visits your website is either curious to learn about the products or services you offer or interested in making a purchase. When the website provides in-depth content describing the features and other aspects of your offerings, the visitors become more engaged, and they start to trust you. As a result, your chances to convert them into customers increase.
To sum up, the first-mentioned design trend implies your great focus on the website's content. If you do not think it over properly, it's likely to harm your website performance. This is all because your visitors will not fully comprehend what is there for them. However, you can make your content work for your benefit.
UI/UX Design Trend #2: Dark Mode
Dim the lights, rest your eyes and save energy. The dark mode is one of the latest UI/UX user design trends.
Dark mode refers to a low-light UI that uses black or dark shades of grey as the background color. It contrasts with the default white user interface that has been used for decades.
It goes far beyond just providing an aesthetic appearance. This user interface design trend will help you avoid losing visitors, mainly at night. As some visitors may bounce the website if it is uncomfortable for them to watch bright screens, providing a dark mode can significantly influence bounce rate and conversions.
Benefits of the dark mode design trend:
Users who spend much time in front of mobile or computer screens are more likely to develop Computer Vision Syndrome (CVS). The dark mode UI/UX design trend is an excellent solution for such users.
Dark backgrounds increase concentration. Visitors are less likely to get distracted from the website content if it offers a dark interface.
For some websites with more graphical elements, a dark background makes a better choice.
Cons of the dark mode design trend:
Dark mode significantly reduces emotional connection, creating a mental barrier for visitors. So it becomes crucial to set your website theme according to the target audience.
Users may take more time to get familiar with a dark-mode website, but there is no looking back once they get used to it.
You might have noticed that dark rooms feel claustrophobic. The same is possible for your website. The dark mode might not be a good option if you want to create a sense of space.
The dark mode is a user experience (UX) design trend you definitely should pay attention to. This UX design trend is highly prospective.
UI/UX Design Trend #3: Animations and Videos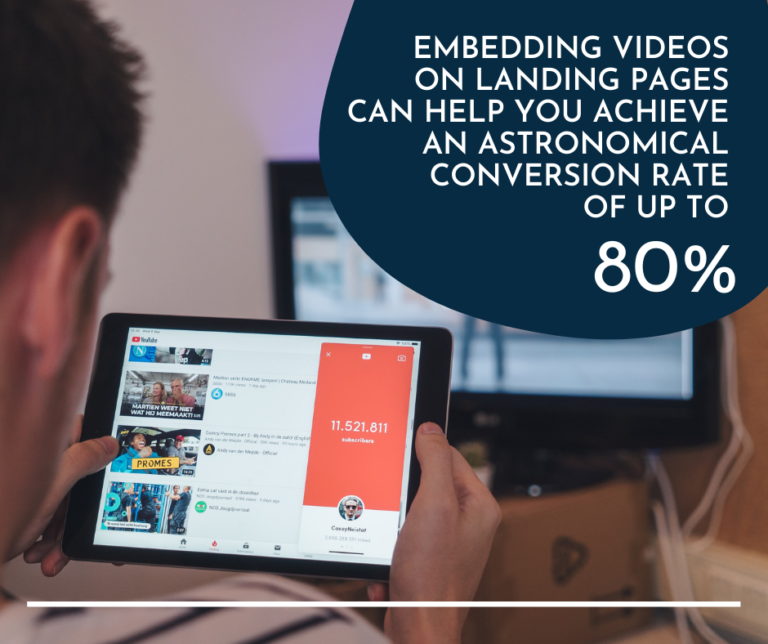 Having great photos and quality images on the website is not enough nowadays. Visitors do not engage with a website that offers nothing but graphics and text.
Animated videos can help you grab the attention of your targeted audience. These videos form the most eye-catching elements of a website. Plus, this user interface design trend should highlight the key features of your products or services engagingly.
Advantages of having animated videos on the website
Below, there are 3 advantages of this user experience design trend.
This design trend helps to stand out from the competition
The content trends for websites are changing as well, with more people preferring videos and animations over text.  A website with loads of video content has a 53% chance to rank higher in Google searches.
Most companies still do not want to go through creating and including videos and animations on their website. Adding such elements can establish you as an innovative and futuristic brand.
This design trend boosts the conversion rate
Animations and videos on an eCommerce website do not just engage your visitors but encourage them to make a purchase, maximizing revenue for your business.
Embedding videos on landing pages can help you achieve an astronomical conversion rate of up to 80%.
This design trend enhances SEO
Not only people but also search engines are fond of animated video content. These videos are an excellent way to improve your SEO and help the website rank higher on Google searches.
All in all, when a user sees animations and videos on your website, they tend to be more engaged in its content. Therefore, this design trend is efficient in attracting customers.
UI/UX Design Trend #4: Chatbots
Chatbots are a compilation of computer programs that help your visitors navigate through the website without any trouble. They are assistant bots that mimic their human counterparts' functionality.
With their ability to provide all the necessary information and perform basic tasks, chatbots have become a popular eCommerce website design trend.
There are two types of chatbots:
Command-based: functioning based on a defined set of rules.
Machine-learning chatbots based on Artificial Intelligence.
Chatbots are common in messenger and software development applications and websites. On the eCommerce website, they will help you serve your customers with a unique online shopping experience.
The best aspect of including this feature in your online store is its 24/7 availability. Considering the modern lifestyle, you must expect visitors at any time.
It may seem expensive due to its automated services, but in fact, chatbots are cost-efficient as you can cut down costs of hiring a group of customer service executives.
UI/UX Design Trend #5: Product Customization
Yet, another feature that most online shoppers love is product customization. It allows your customers to see a product in various colors, sizes, and designs. Customization is the key to satisfying your customer base. Personalized products and services not only boost conversion rates but also build customer loyalty.
You may need to hire software developers with expertise in creating customization options. Tech specialists can help you process all your products and present them in various options, providing your customers with a good understanding of what you offer.
Creating customized options is an expensive affair. Offering the same product in multiple variants is both costly and time-consuming. But after the developers build creative customization options, you will definitely see a significant increase in sales.
UI/UX Design Trend #6: AR and VR Integration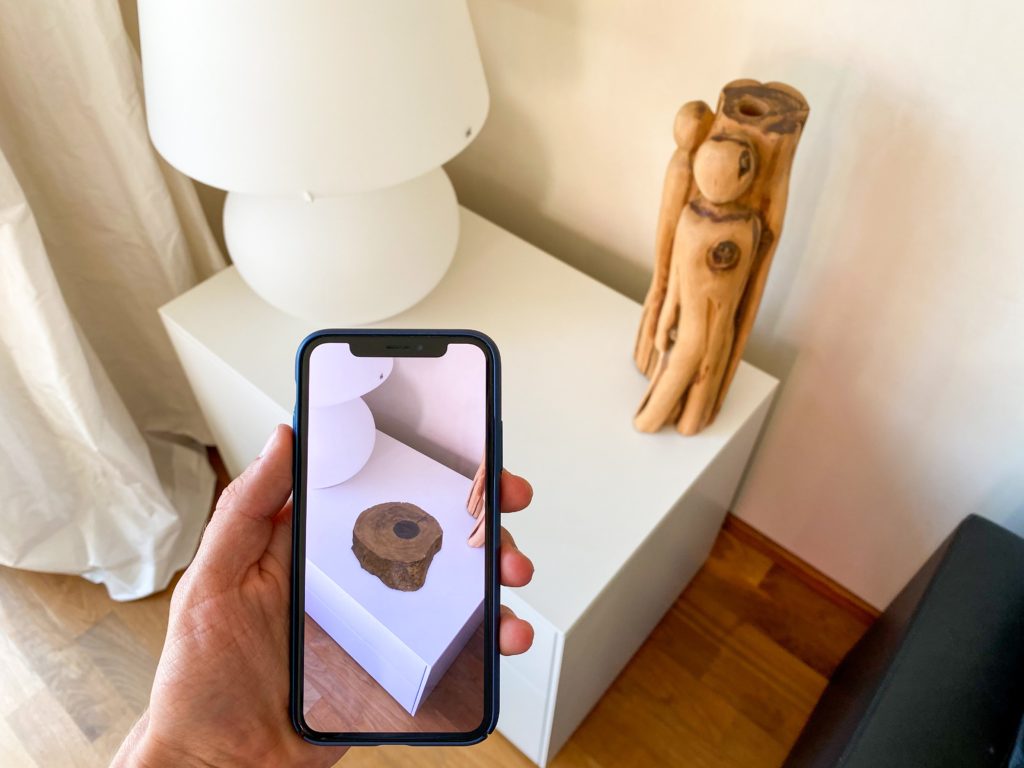 AR, VR, and Mixed Reality devices and applications have been trending amongst marketing strategies for the last 5-6 years.
Giants like Microsoft and Oculus have launched AR and VR devices which helped this technology gain popularity quickly.
Apple also declared its interest in introducing AR solutions at WWDC in 2016. They went on releasing a series of AR applications after the launch of their first ARKit.
Several other leading companies are implementing AR and VR solutions to boost their conversion rates.
These are still relatively new technologies that most people have not experienced yet. You may implement the AR and VR design trend to your eCommerce website to offer a unique online shopping experience. This option will highlight you among competitors and make the visitors return to the website again and again.
How AR design trend can benefit your business:
Implementing the VR design trend to your website will create collaborative environments for visitors.
This user experience design trend engages visitors and helps them uniquely learn about your products and services by stimulating vision. These are enclosed headsets that restrict any connection with the real world.
This user experience design trend helps visitors save time and effort learning about the products they would have spent browsing through the website.
AR and VR Integration is a user experience (UX) design trend you must pay attention to. And this UX design trend is favorably popular.
UI/UX Design Trend #7: Easy Checkout Process
Lastly, a significant user experience design trend that all eCommerce websites shall dive into is implementing an easy checkout process.
A secure checkout process that includes a friendly and straightforward call to action is vital to convert your visitors into customers.
You might spend a lot of time and money creating a user-friendly, informative, full-of-feature website, but it will all go in vain if the website's checkout page is not intuitive.
People often cannot buy a product they like because they cannot find suitable payment methods. Design a simple checkout page with as many payment options as possible.
Payment methods to include:
Debit/Credit card from as many providers as possible.
Internet banking
Mobile Wallets
Coupons/Vouchers
EMI
Cash on delivery (If possible)
The easy checkout process is a user experience (UX) design trend you should apply in your website design. This UX design trend can be difficult to implement, but the results are worthy of the efforts.
UI/UX Design Trend #8: Neumorphism
Neumorphism is a fresh interpretation of skeuomorphic design. Although it is associated with skeuomorphism, neomorphic UI design has a renewed priority. This priority is necessarily on the difference or likeness of the color palette.
So, this user interface design trend is about the screen's color and providing an unforgettable user experience. Neumorphism provides a feeling that elements like buttons are truly inside the background and are only visible because they protrude from within. The neumorphic UI design style is all about definite colors, low contrast, and the proper play of shadowing.
UI/UX Design Trend #9: Advanced Micro-Interactions
One of the primary goals of UX design is to build products and tools that assist users in achieving their objectives. Micro-interactions are great for this purpose. When a person on a website or application clicks a button or swipes, they do a micro-interaction.
The objective of this user experience design trend is to assist in creating a feeling of achievement and delivering noteworthy feedback and tactile joy. People wish for a reaction immediately after they click, swipe, or scroll on a website or application.
UI/UX Design Trend #10: Bold Typography
This user interface design trend has incredible potential when used properly in a suitable area and quantity. A good area for beginning experimenting with bold typography is a header. Online clients desire to see bold typography. Adding bold letters to the header emphasizes the logo design and business slogan. Consequently, these two components are more effortless to remember and identify. Of course, this user experience design trend will work out solely if you use bold and neutral typography in proper ratios.
Follow these best-practice ideas when creating a user interface:
Accentuate with bold typography
Use restraint when using bold typography
Create contrast by using bold typography
Bypass faux-bold fonts
Use bold typography rather than italics for focus
Don't use bold and italics together
Whether you are designing a project for print or the web, use bold typography in the UX interface wisely to deliver the main message.
UI/UX Design Trend #11: Smooth Gradients
Gradients are around. It's no more a design trend from 1990. UI designers tend to use smooth gradients over modern minimalistic UI in backgrounds, buttons, toggles, cards, and even shadows. As a user interface design trend, smooth gradients have taken over digital products and Dribbble/Behance.
The smooth gradient is a shift from one coloring to another. UI designers can use smooth gradients in numerous ways. UI designers can create slight or incredibly bold color combinations for both background and foreground UI.
Below are several great ways to use smooth gradients in UI design:
Dualtone icons
Text fading
Vignette
Gradient overlays
Smooth gradients are highly effective as a UI design trend. They can even improve the UX of the product.
UI/UX Design Trend #12: Voice User Interface
A Voice User Interface (VUI) allows interaction with a gadget or an application via voice orders. With the growing use of digital devices, screen tiredness has become a widespread problem. And this has pushed the development of VUIs. This user interface design trend delivers full hands-free control without looking at the screen. Google, Amazon, Microsoft, and other companies have developed voice user interfaces for their apps and software.
Fundamental properties of VUI design:
Voice-first design
Natural conversation
Personalization
Appropriate tone of voice
Proper context of the use
Sense of trust
Voice interfaces as UI design trends have become extremely common. They can also improve the app or website user experience (UX).
Conclusion about UI/UX Design Trends
In the constantly evolving landscape of digital design, 2023 has laid down some groundbreaking benchmarks in UI/UX trends. From embracing dark mode and neomorphism to integrating augmented reality, designers are setting higher standards than ever. This flurry of innovations isn't just for visual delight; it's focused on boosting user engagement, improving accessibility, and ultimately driving growth. As we've analyzed in this article, sectors as diverse as healthcare, e-commerce, and media are reaping the benefits of these advanced design methods.
Key Takeaways:
Microinteractions have made UIs more lovable and user-friendly.
Voice-enabled interfaces are breaking down barriers between technology and human interaction.
Biometric authentication is setting a new level of security, assuring user data protection.
Analytics are essential to understand the impact of these trends. If you're in the game of perfecting your site's user experience and SEO, consider trying Plerdy—a tool that offers comprehensive SEO & UX analysis. In a realm where user expectations are soaring high, staying updated with the latest design trends is not just an option; it's a necessity. Adapt or get left behind—the choice is yours.🚀🔥✅