Did you know that over 88% of users do not revisit a website after a bad user experience?
Professionals spend millions of dollars developing an effective eCommerce UX design trend, which is a reasonable decision. The UI/UX of your eCommerce website plays a significant role in establishing your brand reputation. With more businesses going online every day, enterprises need to stand out from the competitors.
An intuitive yet attractive interface is vital to engage your visitors – it will encourage them to make a purchase, and with a great user experience, you can enhance customer loyalty.
With a list of unique UI/UX design trends, you can offer your visitors a fantastic digital shopping experience and boost your conversion rate.
Here are 7 UI/UX design tips to improve your eCommerce website and encourage your visitors to become consumers.
1.Content-focused Website
The first and maybe the most effective solution to engage your visitors and inform them about your unique offerings is content. It does a lot more than just filling up empty spaces on a webpage.
Detailed product descriptions build confidence amongst your existing and potential clients. It helps you develop brand awareness and attract more traffic to your website.
When a visitor can find all the necessary information on a product or service on your website, the chances they will make a purchase instead of going to your competitors are increasing.
The benefits of quality content are not limited to getting visitors and making profits. Some values that it provides cannot be measured in terms of monetary gain:
It is evergreen
We agree that many content pieces are time-relevant and tend to become outdated quickly, which may not have any significance later. However, most contents are evergreen and last long on Google Index. That may help your website to rank higher on search engine results.
Educate audience
Regardless of the type, the primary objective of content should be educating the audience.
Almost every user that visits your website is either curious to learn about the products or services you offer or interested to make a purchase. When your website provides in-depth content describing the features and other aspects of your offerings, the visitors become more engaged, and they start to trust you. As a result, your chances to convert them into customers increase.
2.Dark Mode
Dim the lights, rest your eyes, and save energy. The dark mode is one of the latest UI/UX design trends.
Dark mode refers to a low-light UI that uses black or dark shades of grey as the background color. It is contrasting to the default white user interface that has been in use for decades.
It goes far beyond just providing an aesthetic appearance. This feature will help you avoid losing visitors, mainly at night. As some visitors may bounce the website if it is not comfortable for them to watch bright screens, providing a dark mode can significantly influence your bounce rate and conversions.
Benefits of dark mode:
Users who spend a lot of time in front of mobile or computer screens are more likely to develop Computer Vision Syndrome (CVS). Dark mode makes an excellent solution for such users.
Dark backgrounds increase concentration. Your visitors are less likely to get distracted from the website content if it offers a dark interface.
For some websites that consist of more graphical elements, a dark background makes a better choice.
Cons:
Dark mode significantly reduces emotional connection, creating a mental barrier for your visitors. So it becomes crucial to set your website theme according to your target audience.
Users may take more time to get familiar with a dark mode website, but there is no looking back once they get used to it.
You might have noticed that dark rooms feel claustrophobic. The same is possible for your website. If you want to create a sense of space, the dark mode might not be a good option.
3.Animations and Videos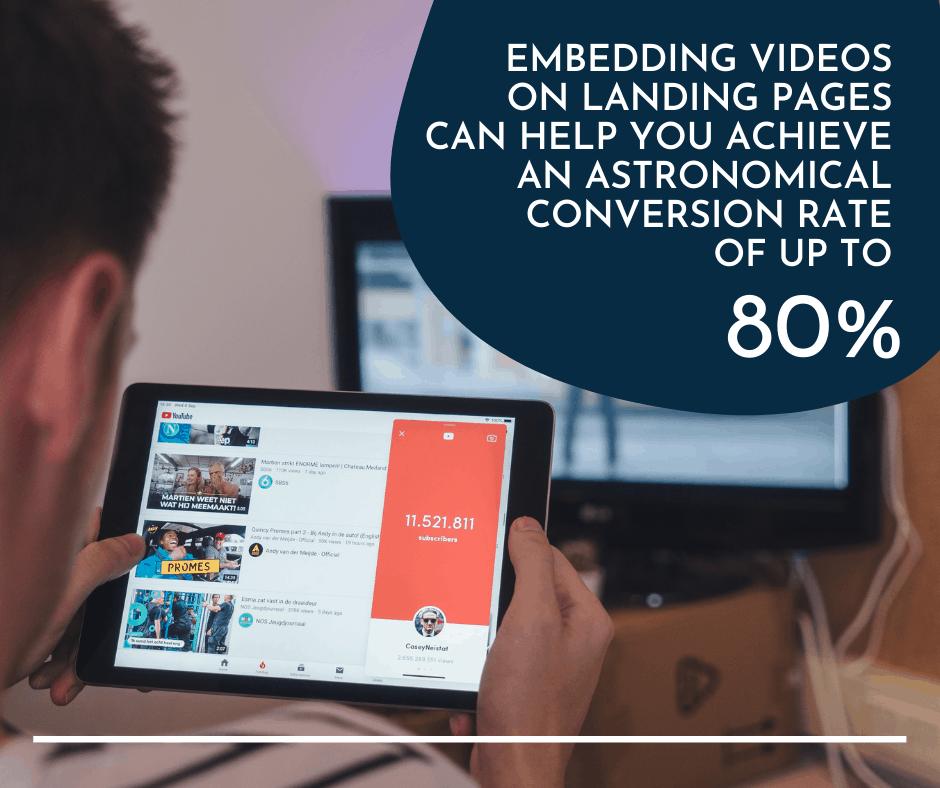 Having great photos and quality images on your website is not enough nowadays. Visitors do not engage with a website that does not offer anything but still graphics and texts.
Animated videos can help you grab the attention of your targeted audience. These videos form the most eye-catching elements of a website. Plus, it should highlight the key features of your products or services engagingly.
Advantages of having animated videos on your website:
Stand out from the competition
The trends of content for websites are changing as well – with more people preferring videos and animations over text.  A website with loads of video content has a 53% chance to rank higher in Google searches.
Most companies still do not want to go through creating and including videos and animations on their website. Adding such elements can establish you as an innovative and futuristic brand.
Boost Conversion Rate
Animations and videos on the eCommerce website do not just engage your visitors but encourage them to make a purchase, maximizing revenue for your business.
Embedding videos on landing pages can help you achieve an astronomical conversion rate of up to 80%.
Enhance SEO
Not only people but search engines are also fond of animated video content. These videos serve as an excellent way to improve your SEO and help the website to rank higher on Google searches.
4.Chatbots
Chatbots are a compilation of computer programs that help your visitors navigate through the website without any trouble. They are assistant bots that mimic their human counterparts' functionality.
With their ability to provide all the necessary information and perform basic tasks, chatbots have become a popular eCommerce website design trend.
There are two types of chatbots:
Chatbots are common in messenger and software development applications and websites. On the eCommerce website, they will help you serve your customers with a unique online shopping experience.
The best aspect of including this feature in your online store is its 24/7 availability. Considering the modern lifestyle, you must expect visitors at any time.
It may seem expensive due to its automated services, but in fact, chatbots are cost-efficient as you can cut down costs of hiring a group of customer service executives.
5.Product Customization
Yet another feature that most online shoppers love is product customization. It allows your customers to see a product in various colors, sizes, and designs. Customization is the key to satisfy your customer base. Personalized products and services not only boost conversion rates but also build customer loyalty.
You may need to hire software developers who have expertise in creating customization options. Tech specialists can help you process all your products and present them in various options, providing your customers with a good understanding of what you offer.
Creating customized optioned is an expensive affair. Offering the same product in multiple variants is both costly and time-consuming. But after the developers build creative customization options, you will definitely see a significant increase in sales.
6.AR and VR Integration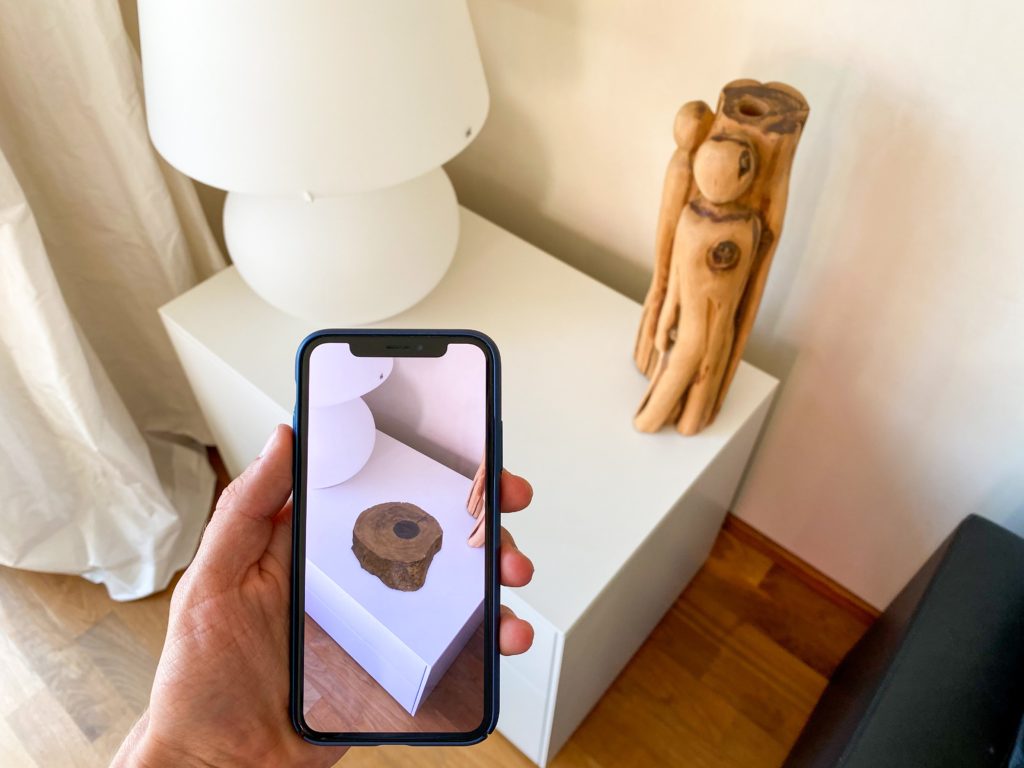 AR, VR, and Mixed Reality devices and applications have been trending for the last 5-6 years amongst marketing strategies.
Giants like Microsoft and Oculus have launched AR and VR devices which helped this technology gain popularity quickly.
Apple also declared its interest in introducing AR solutions at WWDC in 2016. They went on releasing a series of AR applications after the launch of their first ARKit.
Several other leading companies are implementing AR and VR solutions to boost their conversion rate.
These are still relatively new technologies that most people have not experienced yet. You may implement AR and VR to your eCommerce website to offer a unique online shopping experience. This option will highlight you among your competitors and make your visitors return to your website again and again.
How AR can benefit your business:
Implementing VR to your website will create collaborative environments for your visitors.
It engages your visitors and helps them learn about your products and services uniquely by stimulating vision. These are enclosed headsets that restrict any connection with the real world.
It helps your visitors save time and effort to learn about your products that they would have spent browsing through your website.
7.Easy Checkout Process
Lastly, a significant trend that all eCommerce websites shall dive into is implementing an easy checkout process.
A secure checkout process that includes a friendly and straightforward call to action is vital to convert your visitors into customers.
You might spend a lot of time and money creating a user-friendly, informative, full-of-feature website, but it will all go in vain if your website's checkout page is not intuitive.
Often people cannot buy a product they like because they cannot find suitable payment methods. Design a simple checkout page with as many payment options as possible.
Payment methods to include:
Debit/Credit card from as many providers as possible.
Internet-banking
Mobile Wallets
Coupons/Vouchers
EMI
Cash on delivery (If possible)
Conclusion
UI/UX design trends play a vital role in decreasing your bounce rate and boosting your website's conversions.
These design trends keep changing and evolving. We have come up with the top seven website designing tips that can help you stay up to date and stand out from the competitors. You do not need to adopt all the trends. Just ensure which of them are suitable for your business and be the most beneficial for your store.