Hey there, fellow customer satisfaction aficionados! ⚡ Are you ready to give your customers an experience they'll never forget? Buckle up because we're about to explore the 15 Best Customer Satisfaction Tools in 2023. These tools are designed to help you achieve the following goals:
So, what can you expect from these game-changing tools? Here's a sneak peek of the exciting features they offer: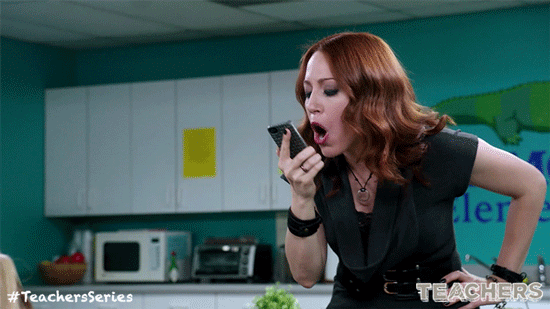 Now, if you're on the hunt for a tool that can give you a head start in the world of customer satisfaction, don't forget to check out Plerdy! With its powerful keywords analysis feature, Plerdy helps you fine-tune your content to ensure it resonates with your audience. After all, happy customers are the backbone of any thriving business!
So, let's dive into the nitty-gritty of these fantastic tools and discover how they can help you create a customer experience (CX) that's truly out of this world. Stay tuned, and get ready to transform your customer satisfaction game! ⚡

Elevate your customer satisfaction levels with Plerdy's cutting-edge NPS® software – an indispensable tool for gathering valuable feedback and insights. Plerdy's easy-to-use Net Promoter Score software is the key to unlocking your customers' opinions and enhancing your business's growth.
Unlock the potential of Plerdy's NPS® Software:
Seamless Integration: Implement Plerdy's NPS® software without the need for programming skills. The quick setup ensures a smooth user experience.
Comprehensive Analytics: Obtain streamlined analytics from inviting survey displays, allowing you to make data-driven decisions for optimizing marketing strategies.
Audience Segmentation: Target specific user groups, device types, or traffic sources to collect relevant feedback from your desired audience.
Customizable Surveys: Tailor NPS® surveys with personalized questions and automatic Net Promoter Score calculations for real-time results.
Plerdy's NPS® software is trusted by some of the world's largest enterprises, allowing businesses to:
Evaluate website design changes and the reception of new products/services.
Improve customer service quality through direct feedback.
Optimize marketing strategies to maximize customer satisfaction and retention.
Discover how Plerdy can revolutionize your customer satisfaction journey and foster growth in your business with its comprehensive, innovative Net Promoter Score tool. Try it free – no credit card is required!
Trustmary: The Ultimate Partner for Customer Satisfaction

Welcome to the world of Trustmary, a customer satisfaction juggernaut that puts businesses on the fast track to success. This user-friendly tool helps you gather feedback, fine-tune your approach, and keep customers returning for more. Trustmary's CSAT software shines as a beacon of excellence – it's no wonder businesses are raving about it.
Using Trustmary feels like a walk in the park, allowing you to:
Streamline feedback collection with intuitive surveys
Boost engagement through personalized interactions
Harness data-driven insights to improve customer satisfaction
Trustmary's ability to seamlessly integrate testimonials into your marketing strategy sets it apart. This winning move transforms customer feedback into powerful social proof – and that's where the magic happens! By showcasing real-life experiences, you'll be fostering trust and credibility, making it a breeze to turn potential customers into loyal fans.
Give Trustmary a try, and watch your customer satisfaction soar!
Klaus: The Game-Changer for Customer Satisfaction

Step up and discover Klaus, the customer satisfaction maestro that'll take your support game to the next level. These cutting-edge tools zeros in on the quality of your team's interactions, helping you fine-tune your approach. With Klaus's CSAT software, satisfaction becomes second nature.
Klaus's intuitive platform boasts features that'll blow your socks off, including:
In-depth conversation reviews for a thorough understanding of customer interactions
CSAT and other key metrics are at your fingertips
Integration with popular helpdesk systems, making it a cinch to improve your support team's performance
Klaus's secret sauce lies in its ability to spotlight your support team's strengths and weaknesses. Then, by diving deep into customer interactions, Klaus makes it a piece of cake to identify areas for improvement, develop targeted training, and, ultimately, skyrocket customer satisfaction.
Survicate: Your Customer Satisfaction Sidekick

Unlock the secrets of customer satisfaction with Survicate, a top-notch feedback tool that'll help you read between the lines and keep your clientele happier than a clam at high tide. This powerful software is like a crystal ball that peers into the hearts and minds of your customers, offering insights that'll boost satisfaction levels through the roof.
Survicate's all-in-one platform serves up a smorgasbord of features, including:
A wide array of survey types for collecting feedback from every corner of your customer base
Seamless integration with popular CRM, marketing, and analytics tools
User-friendly dashboard that puts actionable insights at your fingertips
Say goodbye to guesswork and hello to data-driven decisions with Survicate. The ace up your sleeve will keep you ahead of the competition. You'll watch customer satisfaction soar as you fine-tune your approach using Survicate's invaluable insights. Why wait?
Lumoa: Turbocharge Your Customer Satisfaction Game

Lumoa is the customer satisfaction tool to beat. This rock-solid software is like a golden ticket to a world where customers' feedback becomes your ultimate superpower. So brace yourself for a dazzling display of insights to help you go the extra mile for your customers.
With Lumoa, you'll tap into an array of fantastic features, such as:
AI-driven sentiment analysis that cuts through the noise and hones in on what truly matters
Real-time feedback monitoring for lightning-fast reactions to customer needs
Tailored dashboards and reports that put critical data right at your fingertips
Lumoa's actionable insights help you keep clients smiling. With Lumoa in your corner, your customer satisfaction game will be on point, and you'll be basking in the glow of success. So don't drag your feet – leap Lumoa and start reaping the rewards today!
Nicereply: Your Ace in the Hole for Stellar Customer Satisfaction

You know the drill – happy customers are the lifeblood of any thriving business. So, if you're ready to step up your customer satisfaction game, Nicereply is your secret weapon. This powerful software turns the tables on lackluster feedback, catapulting your CSAT scores into the stratosphere.
Nicereply boasts many fantastic features that make measuring and improving customer satisfaction a breeze:
Seamless integration with popular helpdesk platforms for a smooth experience
Targeted surveys that zero in on what matters most to your customers
Customizable metrics that allow you to monitor your audience's pulse.
With Nicereply in your arsenal, you'll be primed to knock your customers' socks off, leaving them grinning from ear to ear. So enter the world of Nicereply and watch customer satisfaction skyrocket. Take charge of your customer experience today, and leave your competitors in the dust!
Delighted: Unlock the Secrets to Sky-High Customer Satisfaction

Ever dreamt of having a crystal ball to peer into your customers' minds? Delighted is the next best thing, a cutting-edge customer satisfaction tool that unveils the key to their hearts. With Delighted, you'll ride the wave of rave reviews and soaring CSAT scores in no time.
Delighted's intuitive software is a treasure trove of features that take the guesswork out of customer satisfaction. Here's a taste of what you can expect:
Streamlined survey creation for effortless feedback collection
A bird's-eye view of your customer experience with real-time analytics
Proactive follow-ups that ensure no customer is left behind
Armed with Delighted, you'll be a customer satisfaction maestro, orchestrating a symphony of satisfied smiles from your clients. So, take the plunge and give Delighted a whirl – your customers will thank you, and your competitors will be left green with envy. Don't let this opportunity slip through your fingertips; seize the day and raise the bar for customer satisfaction!
Qualtrics: The Ultimate Customer Satisfaction Powerhouse

Picture this – a single platform that elevates your customer satisfaction game and catapults your business to the pinnacle of success. Sounds too good to be true? Enter Qualtrics, the undisputed champion of customer satisfaction tools.
Qualtrics is a trailblazer in customer experience, leaving no stone unturned in its quest to delight your clients. With its jaw-dropping capabilities, you'll have everything you need to hit the sweet spot of customer satisfaction:
Tailor-made surveys that fit like a glove
Actionable insights that transform your decision-making process
Seamless integration with your favorite tools and platforms
Qualtrics will guide you to a future where clients can't stop praising you. So don't let the competition steal a march on you; join the Qualtrics revolution and watch your CSAT scores skyrocket. Remember, fortune favors the bold – so take the plunge and embrace the magic of Qualtrics today.
SurveyMonkey: The Customer Satisfaction Whisperer

Have you ever wished for a crystal ball to reveal the secret to winning customers' hearts? Look no further – SurveyMonkey has got you covered. This game-changing tool redefines customer satisfaction, turning it from a guessing game into a walk in the park.
With SurveyMonkey in your corner, customer satisfaction becomes a well-oiled machine. Its intuitive interface and robust features empower you to:
Craft irresistible surveys in a snap
Uncover the golden nuggets of customer feedback
Set your sights on a better tomorrow with data-driven decisions
The proof is in the pudding – SurveyMonkey has made waves in the world of customer satisfaction, and it's easy to see why. The secret sauce separates the wheat from the chaff, propelling businesses to the top of their game. So why let the grass grow under your feet? Embrace SurveyMonkey and become the master of your customer satisfaction destiny. Trust me, and you'll never look back.
CustomerGauge: The Ultimate Customer Satisfaction Compass

Picture this – a world where customer satisfaction becomes your North Star, guiding your business to unparalleled success. CustomerGauge is that compass, leading you to the promised land of loyal customers and rave reviews.
CustomerGauge puts the pedal to the metal when it comes to customer satisfaction, offering a powerhouse of features that'll have you grinning from ear to ear:
Sleek, tailor-made surveys that hit the mark every time
Real-time feedback to keep you in the loop
Game-changing insights that pave the way to improvement
CustomerGauge isn't just a tool; it's a game plan for taking your business to the next level. It's like a crystal ball showing you the path to your customers' hearts. So, why twiddle your thumbs when you could join the big leagues? With CustomerGauge, you'll have your finger on the pulse of your customer base, and the sky's the limit.
BirdEye: Soaring to New Heights in Customer Satisfaction

Imagine you could spread your wings and fly high above the competition with a powerful customer satisfaction tool. BirdEye is that missing piece in your puzzle, enabling you to swoop in and elevate your customer experience game.
BirdEye takes you under its wing, providing a comprehensive suite of features to capture the hearts and minds of your customers:
Lightning-fast feedback so you're never left in the dark
Data-driven insights to fuel your strategy and propel you forward
BirdEye empowers you to put your best foot forward, transforming customer interactions into a beautiful symphony of satisfaction. No more fumbling around in the dark, deciphering your customers' needs. With BirdEye as your trusty sidekick, you'll be well on your way to creating a customer-centric paradise.
So, spread your wings and embrace the boundless potential of BirdEye – a tool that'll carry you to new heights and keep your customers coming back for more.
SurveySparrow: The Featherlight Way to Soar in Customer Satisfaction

There's a new bird in town, ruffling feathers in the world of customer satisfaction – SurveySparrow. This sleek, efficient tool flutters effortlessly into your business, helping you elevate your game with its intuitive, conversation-driven approach.
Forget clunky, traditional surveys – SurveySparrow's easy-to-use platform has you covered with:
Smooth, chat-like experiences that keep customers engaged
Drag-and-drop form builders for quick, breezy survey creation
A plethora of eye-catching templates to suit your unique style
Gone are the days of tedious, uninspiring surveys that make your customers' eyes glaze over. Instead, with SurveySparrow, you'll whip up engaging, interactive experiences with your customers singing your praises from the treetops.
So, don't let customer satisfaction be a bird of mystery any longer – take flight with SurveySparrow and watch as your feedback takes wings, transforming your business into a haven of satisfied, loyal customers.
NICE Satmetrix: The Ace Up Your Sleeve for Unbeatable Customer Satisfaction

Introducing NICE Satmetrix, your secret weapon for turning the tide in the battle for customer satisfaction. This trailblazing tool covers you from all angles, leaving no stone untuuest to maximize customer delight.
Unlock the full potential of your feedback game with NICE Satmetrix's unmatched features:
Comprehensive analytics to make sense of the numbers
In-depth insights to drive impactful changes
Dive into client happiness using NICE Satmetrix. It's like having your customer satisfaction guru guiding you through the labyrinth of data to uncover hidden gems.
With NICE Satmetrix in your corner, you'll knock your competitors out of the park, setting the stage for a long-lasting relationship with your customers. So, go ahead – make waves in your industry and show the world what true customer satisfaction looks like.
SmileBack: The Game-Changer in Customer Satisfaction Tracking

Enter SmileBack, the rising star of the customer satisfaction world – a tool that's reshaping how you collect, analyze, and leverage customer feedback. It's time to break away from the pack and unleash the full power of SmileBack to elevate customer satisfaction.
SmileBack's standout features make it a force to be reckoned with:
Lightning-fast surveys that keep customers engaged
Straightforward analytics to cut through the noise
Actionable insights to propel your business forward
Take advantage of this golden opportunity to wow your customers with a tool that truly understands their needs. With SmileBack, you'll uncover the secret sauce for customer satisfaction and leave the competition in the dust.
So, why wait? Jump on the SmileBack bandwagon and take your customer satisfaction efforts to new heights. You'll thank yourself later when you see the glowing reviews and soaring retention rates that come with nailing the customer satisfaction sweet spot.
Customer Thermometer: The Barometer for Measuring Customer Satisfaction

Picture this – you're searching for a customer satisfaction tool that's easy to use, delivers accurate results, and keeps your customers hooked. Enter Customer Thermometer, the ultimate solution for tracking your customers' happiness levels and pinpointing areas of improvement.
Customer Thermometer stands out from the crowd with features that'll knock your socks off:
Unbeatable response rates with one-click feedback
Eye-catching survey designs that grab your customers' attention
In-depth analytics for deep-diving into customer sentiment
Say goodbye to complex software and lengthy surveys that leave your customers yawning. With Customer Thermometer, you'll capture their thoughts quickly and gain invaluable insights to help your business soar.
So, don't let your competitors steal the limelight – embrace Customer Thermometer and watch as it transforms your customer satisfaction journey. You'll be grinning from ear to ear when you witness the rave reviews and unparalleled loyalty that come with getting customer satisfaction spot-on.
Bottom Line
Wrapping things up, acing customer satisfaction is the secret sauce to making your business shine in today's cutthroat landscape. With a treasure trove of amazing tools, staying in tune with your client's feelings and opinions is a breeze. From CSAT tools and feedback surveys to state-of-the-art software, there's something to cater to every business's unique needs.
Let's face it, and content customers are worth their weight in gold – they sing your praises and keep coming back for seconds. So go ahead and buy a good customer satisfaction tool. Whether you're looking for a no-fuss survey system or a futuristic AI-powered solution, the ideal tool is just around the corner.
Ever heard the expression, "The customer is king"? While it might not be gospel truth, listening to their feedback and fine-tuning your business accordingly is crucial. So, take the bull by the horns and explore the vast world of customer satisfaction tools to find your perfect match.
Lastly, don't miss out on Plerdy – a versatile and intuitive platform that'll revolutionize how you gather customer insights. So please give it a spin, and watch your CS levels soar. Satisfied customers make for a flourishing business!