Welcome to the digital marketing wonderland! 🚀💫 In this article, we'll delve into the "20 Best Digital Marketing Tools in 2023" that transform how businesses connect with their audience and achieve their goals. Staying current with technologies and trends is essential to stay ahead in the ever-changing digital landscape.
These top 20 digital marketing tools cover a wide range of tasks, including:
One standout tool on our list is Plerdy, an exceptional solution for UX analysis. Plerdy provides invaluable insights into user behavior, allowing you to optimize your website's user experience and boost engagement. By leveraging heatmaps, conversion tracking, and other robust features, Plerdy helps you craft a digital presence that truly resonates with your target audience.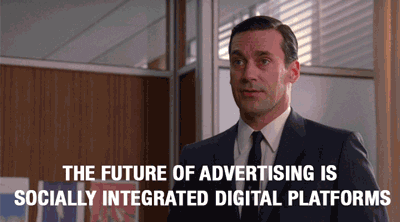 So, buckle up as we embark on this thrilling journey through the digital marketing landscape. Discover the tools that have made it to our top 20 list and learn how they can elevate your marketing game, streamline processes, and drive results in 2023 and beyond. Happy exploring!
Importance of Digital Marketing Tools
In digital marketing, the right tools are paramount for achieving success. They streamline processes and empower businesses to make data-driven decisions – a crucial aspect in a continually evolving landscape. Indeed, digital marketing tools have become the backbone of modern marketing strategies.
The importance of digital marketing tools cannot be overstated, as they serve a myriad of functions:
Crafting captivating content to engage target audiences
Analyzing data for insightful decision-making
Automating repetitive tasks to save time and resources
Optimizing websites and campaigns for better performance
Monitoring and measuring the success of marketing efforts
For example, utilizing analytics tools enables marketers to delve into the intricacies of user behavior, providing invaluable insights that drive campaign adjustments. This process ensures that marketing strategies remain effective, adapting to user preferences and ever-changing trends.
Likewise, automation tools are lifesavers for marketing teams – taking care of mundane tasks and freeing up valuable time to focus on creative endeavors. This way, businesses can remain ahead of the pack by continually innovating and refining their digital marketing strategies.
In a nutshell, digital marketing tools are the linchpin of successful campaigns. They facilitate the creation, execution, and optimization of marketing strategies, providing an edge in the competitive digital landscape. By harnessing the power of these tools, businesses can elevate their marketing game and ultimately achieve their desired goals.
How to choose digital marketing tools for digital strategy?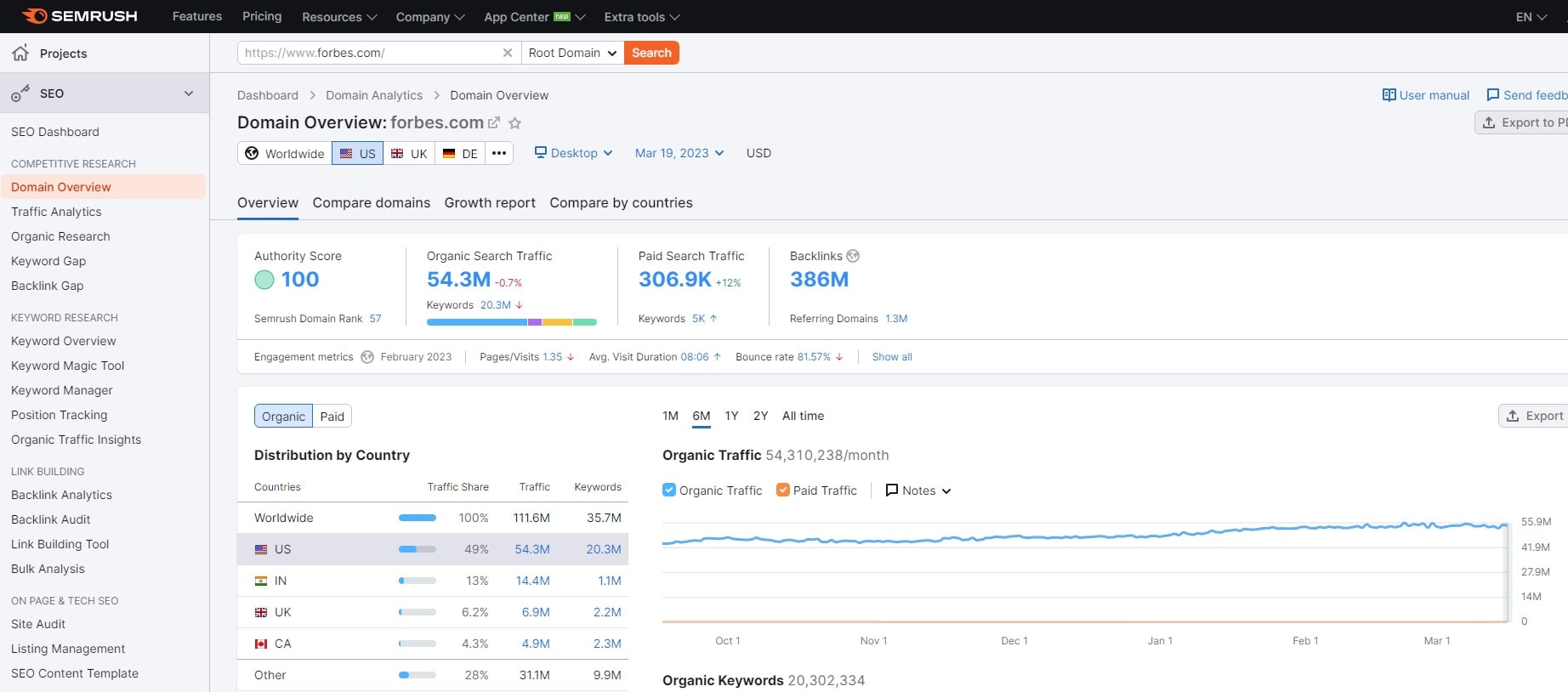 Navigating the vast ocean of digital marketing tools can be daunting, but selecting the right ones for your digital strategy is crucial. To cut through the noise and make an informed decision, consider the following factors when choosing your digital marketing arsenal:
Align with your business objectives: Ensure your selected tools support your overarching goals and cater to your specific industry.
Scalability and flexibility: Opt for tools that can grow with your business and adapt to your ever-changing needs.
Ease of integration: Choose solutions that seamlessly blending with your existing technology stack.
Budget: Weigh the tool's benefits against its cost and make sure it fits within your financial constraints.
If you want to improve your content marketing, use a powerful CMS. However, Google Analytics or Adobe Analytics may be ideal for client data analysis.
Moreover, marketing automation platforms like HubSpot or Marketo can streamline your workflow and manage various aspects of your digital marketing strategy – from email campaigns to lead nurturing.
In summary, selecting the right digital marketing tools is essential in crafting a winning digital strategy. Alignment with objectives, scalability, integration, and budget can help you choose the technologies that will grow your organization.
Data & Analytics Tools
Plerdy: A Comprehensive Digital Marketing Toolset

Plerdy is an all-in-one digital marketing tool that is an indispensable asset every savvy marketer dreams of – a goldmine of features designed to help you easily optimize and monitor website performance.
Plerdy boasts a diverse set of functionalities that cater to various aspects of digital marketing. Some of its noteworthy features include:
Heatmaps for scrutinizing user interactions
Conversion tracking to gauge campaign success
SEO audit for optimizing website ranking
Pop-up forms for lead generation
For instance, the heatmap tool sheds light on user behavior, providing insights into popular website sections and areas that need improvement. It's like having a bird's-eye view of your website's pulse, enabling you to tailor the user experience for maximum engagement.
Moreover, Plerdy's conversion tracking feature empowers you to measure the effectiveness of marketing campaigns. You can fine-tune your strategies for optimal results by monitoring leads and sales.
Additionally, Plerdy's SEO audit functionality assists in pinpointing areas that can boost your website's search ranking. This valuable information lets you make informed decisions and improve your site's visibility.
In a nutshell, Plerdy is the ultimate digital marketing sidekick, combining powerful features that cater to a wide array of needs. With Plerdy as your partner in success, you'll be on the fast track to digital marketing excellence.
Ahrefs: A Powerful Digital Marketing Ally

Supercharge your digital marketing efforts with Ahrefs, an all-encompassing toolset designed to elevate your online presence and help you outrank the competition. As a comprehensive suite, Ahrefs boasts many features tailored to cater to various marketing needs, from SEO optimization to content creation.
Take advantage of Ahrefs' impressive offerings:
Site Explorer: Delve into your website's backlink profile, analyze your organic search traffic, and discover profitable keywords to target.
Keywords Explorer: Unearth high-performing keywords, examine search volume and difficulty and unlock new opportunities for content optimization.
Site Audit: Identify and rectify on-site SEO issues, ensuring seamless user experiences and improved search rankings.
Rank Tracker: Monitor your website's ranking progress, gain insights into your competitors, and tailor your SEO strategies for optimal results.
Content Explorer: Explore popular content in your niche, uncover link-building opportunities, and enhance your content creation efforts.
With Ahrefs in your digital marketing arsenal, you can make data-driven decisions, optimize your content, and refine your strategies. By harnessing the power of this robust toolset, you'll be well-equipped to navigate the competitive online landscape and achieve remarkable success in your marketing endeavors.
SEMrush: Digital Marketing's One-Stop Shop
Elevate your digital marketing game with SEMrush – a multifaceted tool tailored to help you gain a competitive edge in the online realm. As an all-in-one platform, SEMrush offers many features to streamline your marketing initiatives – from SEO and content management to social media and advertising.
Maximize SEMrush's versatile capabilities:
Keyword Magic Tool: Discover high-potential keywords, assess search volume, and pinpoint opportunities for targeted content creation.
Site Audit: Diagnose on-site SEO issues, fix technical errors, and ensure your website runs smoothly for optimal user experiences.
Position Tracking: Keep tabs on your website's search rankings, stay ahead of your competitors, and fine-tune your SEO strategies accordingly.
Content Analyzer: Assess your content's performance, identify areas for improvement, and maximize engagement with your target audience.
Social Media Tracker: Monitor your social media presence, analyze competitors, and optimize your content for enhanced reach and impact.
With SEMrush, you'll navigate the digital marketing landscape like a pro – harnessing valuable insights, optimizing your content, and crafting data-driven strategies that lead to impressive results.
Google Analytics 4: The Future of Digital Marketing Insights

Welcome to the next generation of web analytics – Google Analytics 4 (GA4). Designed to fuel data-driven decision-making, GA4 offers cutting-edge features that empower digital marketers to optimize their strategies for maximum impact.
Key highlights of GA4 include:
Unified Measurement: Gain a holistic view of user interactions across platforms, devices, and channels – all in one centralized dashboard.
AI-Powered Insights: Harness the power of artificial intelligence to uncover hidden trends, predict customer behavior, and inform your marketing tactics.
Event Tracking: Dive deep into user engagement, monitor specific actions, and fine-tune your campaigns for optimal results.
Enhanced Privacy: Comply with evolving data privacy regulations and protect user information without compromising your marketing insights.
Armed with GA4, digital marketers can stay ahead of the curve by leveraging granular data, identifying growth opportunities, and tailoring their approach to deliver value to their target audience. Embrace the future of digital marketing with Google Analytics 4 – an essential tool for modern businesses looking to thrive in an increasingly competitive online landscape.
Moz Pro: A Comprehensive Suite for Digital Marketing Success

Moz Pro offers a powerful toolbox to help digital marketers achieve their goals precisely and efficiently. This all-in-one solution provides valuable insights and actionable recommendations to enhance your online presence and drive results.
Moz Pro's key features include:
Keyword Explorer: Discover profitable keywords, assess competition, and optimize your content strategy.
Site Crawl: Uncover and fix technical issues that could hinder your website's performance.
Link Explorer: Analyze backlinks, identify high-quality link-building opportunities, and outperform your competition.
Rank Tracker: Monitor your search rankings, evaluate progress, and pinpoint areas for improvement.
By harnessing the power of Moz Pro, digital marketers can streamline their efforts and focus on what truly matters – creating engaging content and delivering an exceptional user experience.
Social Media Marketing Tools
Hootsuite: Your Ultimate Social Media Management Companion

In the fast-paced digital marketing realm, Hootsuite emerges as a one-stop shop for easily managing multiple social media platforms. This powerful tool helps you stay ahead of the curve and maintain a strong online presence, enabling you to focus on delivering engaging content.
Hootsuite offers a myriad of features to streamline your social media efforts:
Unified Dashboard: Keep tabs on all your social media accounts – from Facebook to LinkedIn – in one convenient place.
Scheduling and Publishing: Plan and schedule your content, ensuring a consistent flow of posts to keep your audience engaged.
Analytics and Reporting: Gauge your performance with in-depth analytics, and generate customizable reports to showcase your success.
Social Listening: Monitor conversations about your brand, allowing you to respond promptly and maintain a positive image.
With Hootsuite, digital marketers can breathe easy knowing that their social media channels are working in perfect harmony. So, embrace Hootsuite and take your social media game to new heights while leaving your competitors in the dust.
Buffer: Streamline Your Social Media Strategy

Digital marketing professionals rejoice – Buffer is here to simplify your social media management tasks. This intuitive tool helps you stay on top of your game by making it a breeze to schedule and share content across various platforms.
Buffer boasts a plethora of features designed to streamline your workflow:
Effortless Scheduling: Plan your posts like a pro, and let Buffer handle the rest, delivering your content at the perfect time.
Analytics Insights: Gain valuable insights into your social media performance and make data-driven decisions to boost engagement.
Team Collaboration: Bring your team together seamlessly to create compelling content that resonates with your audience.
Customization: Tailor your posts to suit each platform's unique requirements, ensuring maximum reach and impact.
Say goodbye to juggling multiple accounts and hello to a more efficient digital marketing strategy. With Buffer in your arsenal, you're set to conquer the social media landscape and leave a lasting impression on your target audience.
Sprout Social: Master the Art of Digital Engagement

As a digital marketing maven, you're always searching for innovative tools to refine your strategy – and Sprout Social fits the bill. This powerhouse platform enables you to harness the power of social media, fostering meaningful connections with your audience and elevating your online presence.
Sprout Social's standout features are designed to enhance your digital marketing game:
Unified Inbox: Keep track of all your social interactions in one place, making responding promptly and fostering engagement easier.
Content Calendar: Plan, schedule, and publish your posts easily, ensuring your messaging is consistent and on-point.
In-depth Analytics: Monitor your social media performance, identify trends, and tweak your strategy based on data-driven insights.
Competitive Benchmarking: Compare your performance to industry rivals to uncover areas for improvement and stay ahead.
Sprout Social is your go-to ally when making a splash in the digital marketing realm. With its comprehensive features, you can seamlessly manage your social presence and cultivate a loyal following, driving success for your brand.
Canva: Unleash Your Creativity for Digital Marketing Success

Captivating visuals are the cornerstone of any successful digital marketing campaign. Canva, an intuitive design tool, empowers marketers to craft eye-catching graphics that resonate with their target audience – no design degree required!
Canva's user-friendly interface and a vast library of resources streamline the creative process, letting you produce stunning visuals in a snap. The platform offers:
Templates: Choose from many professionally designed templates tailored for various industries and purposes.
Elements: Customize your designs with diverse fonts, shapes, icons, and illustrations – endless possibilities.
Stock Images: Access a vast collection of high-quality photos, ensuring your visuals look fresh and engaging.
Collaboration: Invite team members to work on designs, keeping your branding consistent and the creative juices flowing.
With Canva, you can effortlessly create graphics for social media, email campaigns, blog posts, and more – elevating your digital marketing efforts to new heights. Visuals may grab potential buyers' attention and set your company apart.
Email Marketing Tools
Maximize Your Reach with Mailchimp: Digital Marketing's One-Stop-Shop

Mailchimp simplifies audience engagement in the fast-paced digital marketing world. This robust platform streamlines email marketing, enabling you to easily create eye-catching campaigns, automate workflows, and track performance.
Mailchimp's comprehensive features cater to diverse marketing needs:
Customizable Templates: Craft professional emails with various design options that mirror your brand's identity.
Audience Segmentation: Target your communications by segmenting your contacts based on preferences, behavior, or demographics.
Automation: Set up triggers for personalized emails, streamlining your customer journey from start to finish.
Analytics: Gain valuable insights into campaign performance, helping you optimize your strategies for maximum impact.
By leveraging Mailchimp's capabilities, you can elevate your digital marketing game, ensuring you stay top-of-mind with your audience. Unlock the full potential of your email campaigns, drive engagement, and nurture lasting relationships with Mailchimp – your all-in-one solution for effective communication.
Elevate Your Digital Marketing with Constant Contact

Regarding digital marketing, Constant Contact is a powerful tool for businesses seeking to boost their online presence. This all-in-one platform empowers you to create compelling email campaigns, build engaging websites, and manage your social media presence like a pro.
Constant Contact's feature-rich toolkit caters to various marketing needs:
Drag-and-Drop Editor: Craft visually stunning emails and web pages without coding expertise.
List Building: Grow your audience with customizable sign-up forms and landing pages.
Automation: Set up autoresponders and email sequences, allowing you to nurture leads and customers efficiently.
Performance Tracking: Monitor your campaigns with in-depth analytics, making data-driven decisions to enhance results.
With Constant Contact at your disposal, you'll be well-equipped to streamline your digital marketing efforts, engage your audience, and drive measurable results. So embrace the power of Constant Contact and unlock your business's true potential.
Unlock Your Email Marketing Potential with ConvertKit

ConvertKit is a top-notch digital marketing tool for creators and online entrepreneurs to catapult your email marketing to new heights. This powerful platform streamlines connecting with your audience, nurturing relationships, and driving results through well-crafted emails.
Here's a snapshot of ConvertKit's essential features:
Visual Automation: Design complex email funnels with ease using a user-friendly interface.
Subscriber Management: Segment your audience based on their interests, behavior, or any custom tags you choose.
Landing Pages & Forms: Capture leads with eye-catching, responsive designs that convert.
Integration Capabilities: Seamlessly connect with your favorite tools and platforms, enhancing overall efficiency.
By leveraging ConvertKit's robust toolkit, you'll stay ahead of the curve and consistently deliver engaging content that keeps your subscribers returning for more. So don't let your digital marketing aspirations fall by the wayside – embrace ConvertKit and watch your email campaigns thrive like never before.
Elevate Your Business with HubSpot
In today's competitive landscape, HubSpot emerges as a go-to digital marketing tool, empowering businesses to scale new heights. Its comprehensive suite of features makes it a powerhouse for managing inbound marketing, sales, and customer service.
Key offerings of HubSpot include:
CRM Platform: Centralize and manage your contacts, deals, and tasks efficiently.
Marketing Hub: Attract and engage prospects with personalized content, social media, and email campaigns.
Sales Hub: Streamline the sales process with automation, tracking, and smart notifications.
Service Hub: Provide exceptional customer support through a unified inbox, knowledge base, and chatbots.
HubSpot's seamless integration capabilities make it a one-stop solution for businesses seeking to optimize their digital marketing strategy. So embrace HubSpot and watch your business flourish as you connect with your audience, drive sales, and deliver unparalleled customer experiences.
Content Marketing Tools
BuzzSumo: Master the Art of Content Strategy

BuzzSumo, a cutting-edge digital marketing tool, is a game-changer for crafting high-performing content strategies. It equips marketers with valuable insights, helping them create content that resonates with their target audience.
With BuzzSumo, you can:
Discover Trending Topics: Stay ahead by identifying trending content and topics within your niche.
Analyze Competitors: Gain a competitive edge by monitoring your rivals' content performance and strategies.
Identify Influencers: Connect with top influencers in your industry to amplify your brand's reach.
Track Mentions: Monitor mentions and sentiment by monitoring your brand's online presence.
BuzzSumo's robust features pave the way for a data-driven approach to digital marketing. By leveraging its insights, marketers can create tailored content that captures their audience's attention, sparks engagement, and drives conversions. So make BuzzSumo your ally and unlock the full potential of your content strategy.
Grammarly: The Digital Writing Companion

Elevate your digital marketing and content with Grammarly – the go-to tool for crafting flawless content that engages your audience. Its AI-powered technology offers a comprehensive writing solution, ensuring your message always hits the mark.
Grammarly's standout features include the following:
Real-Time Grammar Corrections: Catch common mistakes and improve sentence structure as you type.
Tone Detection: Strike the right chord with your audience by adjusting your writing's tone.
Plagiarism Checker: Ensure originality and avoid unintentional duplication of content.
Customizable Style Guide: Tailor Grammarly to adhere to your brand's writing style.
As a digital marketing professional, you know content is king. So whether you're drafting social media posts, email campaigns, or blog articles, Grammarly's advanced features will help you communicate effectively and confidently.
No matter the platform or medium, Grammarly is your trusted sidekick, ensuring your content shines like a diamond in the rough.
Yoast SEO: The Digital Marketer's Roadmap

Navigating the ever-changing landscape of search engine optimization can be daunting. Thankfully, Yoast SEO paves the way for digital marketers, offering an all-encompassing toolkit to optimize website content and soar search rankings.
Yoast SEO's feature highlights include the following:
Keyword Optimization: Identify and target high-performing keywords to enhance your content's visibility.
Snippet Preview: Visualize how your content will appear in search results and fine-tune your metadata for maximum impact.
Readability Analysis: Evaluate and improve the readability of your text, ensuring a user-friendly experience.
Breadcrumbs Control: Streamline your site's navigation for better user experience and improved crawlability.
With Yoast SEO in your arsenal, staying ahead of the curve is a breeze. From crafting compelling meta descriptions to optimizing your site's structure, Yoast SEO empowers you to outshine your competitors and connect with your audience.
Don't leave your site's success to chance – embrace Yoast SEO and watch your digital marketing efforts reach new heights. Unleash the potential of this powerful tool and conquer the search engine battlefield with confidence.

In digital marketing, knowledge is power – and Google Trends is the key to unlocking invaluable insights. This versatile tool opens the door to a treasure trove of data, helping marketers pinpoint trending topics and ride the wave of virality.
Google Trends empowers users to:
Identify Hot Topics: Discover what's making waves and tailor your content to capitalize on popular trends.
Monitor Seasonal Fluctuations: Anticipate shifts in demand and optimize your marketing strategy accordingly.
Compare Keywords: Put multiple search terms head-to-head and unveil the victor, guiding your keyword strategy.
Geographical Insights: Zoom in on regional trends to refine your targeting and resonate with local audiences.
With Google Trends, you can seize the day and stay one step ahead of the competition. By tapping into the pulse of the internet, digital marketers can craft content marketing that resonates with their audience, fueling engagement and driving results.
Paid Advertising Tools
Google Ads: Digital Marketing's Powerhouse

In the bustling digital marketplace, standing out from the crowd is paramount – and Google Ads is your secret weapon to soar above the competition. This potent marketing tool puts your brand in the spotlight, driving traffic and conversions with laser-focused precision.
With Google Ads, you can:
Target Demographics: Tailor your ads to resonate with specific age groups, genders, or locations, ensuring maximum relevance.
Leverage Remarketing: Re-engage past visitors with tailored ads, nurturing leads, and boosting conversion rates.
Implement Smart Bidding: Automate your bidding strategy, maximizing ROI by zeroing in on high-value clicks.
Track Performance: Monitor the success of your campaigns, making data-driven adjustments to fine-tune your strategy.
The beauty of Google Ads lies in its adaptability – whether you're dipping your toes into the world of digital marketing or a seasoned pro, it's a tool that molds itself to your needs. It's like having a personal marketing assistant working tirelessly to bring your vision to life.
Don't let the opportunity pass you by – embrace the power of Google Ads and ignite your digital marketing strategy. Propel your brand to new heights, harnessing cutting-edge technology to captivate your audience and drive growth.
Facebook Ads: Digital Marketing's Social Powerhouse

Harness the unrivaled potential of Facebook Ads, the marketing tool that empowers your business to thrive in the digital age. With over 2.8 billion monthly active users, Facebook offers a vast audience waiting to be captivated by your brand.
With Facebook Ads, you can:
Customize Audiences: Craft hyper-targeted campaigns, reaching potential customers based on interests, behaviors, and connections.
Leverage Lookalike Audiences: Expand your reach by identifying new prospects who share similarities with your existing customers.
Optimize Ad Formats: Experiment with various ad types, such as carousel, video, or lead ads, to keep your content fresh and engaging.
Utilize Analytics: Evaluate ad performance and insights, making informed adjustments to optimize your marketing efforts.
Seize the opportunity to connect with your ideal audience and forge lasting relationships. Whether launching a new product, promoting a sale, or building brand awareness, Facebook Ads are the key to unlocking your business's full potential.
Don't settle for mediocre results – elevate your digital marketing strategy with Facebook Ads and watch your brand skyrocket to new heights. Immerse yourself in social advertising, and let this powerful tool guide your brand to success.
AdRoll: Digital Marketing's Retargeting Mastermind

Elevate your digital marketing prowess with AdRoll, the go-to tool for businesses seeking cutting-edge retargeting strategies. AdRoll fine-tunes your campaigns, bringing back potential customers who might have slipped through the cracks.
Key AdRoll features include:
Dynamic Retargeting: Display tailored ads based on the user's previous interactions with your site.
Cross-Device Reach: Engage audiences on multiple devices, ensuring seamless brand experiences.
Advanced Reporting: Access detailed analytics for informed decision-making and strategy adjustments.
AdRoll's innovative approach to retargeting ensures you stay top-of-mind for prospects, turning lost opportunities into loyal customers. By serving customized ads that resonate, you can rekindle interest and drive conversions like never before.
Leave no stone unturned, and make every impression count with AdRoll. Embrace the power of this remarkable digital marketing tool, and watch your website flourish through effective retargeting strategies.
Bing Ads: Digital Marketing's Hidden Gem

Look no further than Bing Ads for a refreshing twist on digital marketing. This powerful tool can help you tap into an often-overlooked audience, diversifying your reach and opening new avenues for growth.
Bing Ads offers a plethora of advantages, including:
Less Competition: Experience reduced keyword bidding wars, leading to lower costs-per-click.
High-Quality Traffic: Reach an engaged, mature demographic with strong purchasing power.
Advanced Targeting: Utilize Bing Ads' sophisticated targeting options to fine-tune your campaigns.
Don't let Bing Ads fly under your radar – this digital marketing tool boasts an impressive ROI for savvy marketers who recognize its potential. By incorporating Bing Ads into your advertising mix, you can extend your reach and leave no stone unturned in your quest for marketing success.
Embrace the opportunity to outsmart your competition and gain an edge in the digital marketing landscape. Bing Ads could be the ace that sets your business apart.
Bottom Line
Exploring the digital marketing landscape and harnessing the power of top-tier tools can be a game-changer for businesses in 2023. These tools streamline processes and help you craft compelling narratives that resonate with your target audience. With a diverse array of functionalities – content management and social media monitoring to email marketing and UX analysis – there's a digital marketing tool for every need and niche.
As we wrap up our tour of the "20 Best Digital Marketing Tools in 2023," remember that the key to successful marketing lies in striking the right balance between cutting-edge technology and engaging human-centered content. Doing so will prepare you to navigate the ever-changing digital landscape.
Plerdy, a top tool on our list, deserves a final mention. Plerdy's all-in-one UX analysis solution lets you optimize your website's UX. If you're keen on elevating your digital marketing strategy, we recommend giving Plerdy a spin. You won't be disappointed!
So, as you embark on your digital marketing journey in 2023, remember to watch for innovative tools that can propel your business forward. Stay ahead of the pack, and embrace the exciting opportunities in the digital realm. Good luck, and happy marketing!