Welcome to our cutting-edge guide on 15 eCommerce Marketing Strategies ??! In today's exciting online retail world, embracing the fast-paced nature is an opportunity for your store to thrive and achieve great success. We've handpicked 15 top-notch strategies catering to various objectives, ensuring your eCommerce marketing game is on point.
In this article, we cover the following:
No more beating around the bush – let's dive in and explore these foolproof tactics designed to skyrocket your sales and take your online store to new heights ??️.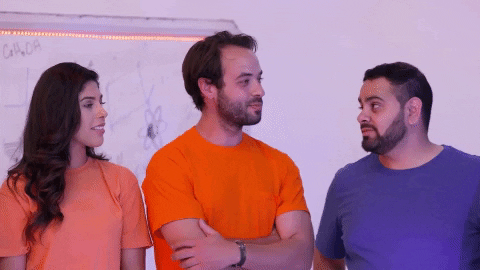 As you embark on this journey, remember to leverage the power of Plerdy – a must-have tool for eCommerce marketers. Plerdy provides invaluable insights to optimize your store's performance, ensuring your marketing efforts pay off in spades. So, jump on the bandwagon and witness your online business thrive like never before! ??
What is an E-commerce Marketing Strategy?
An eCommerce marketing strategy drives traffic to your website by converting the top-of-the-funnel (TOFU) stages into consumers. This is what makes your brand recognizable. Something that will attract new buyers, turning them into active consumers.
An eCommerce marketing strategy includes, among other things:
SEO strategy. You can attract visitors and customers to your online store without additional advertising costs. Statistically, about 80% of users focus on organic Google search results.
Social networks strategy. Social media promotion as an eCommerce strategy is integral to modern digital marketing. Moreover, it's a great web-based selling platform for some products.
Search engines. SEM specializes in pay-per-click (PPC) search engine advertising. The main advantage of a strategy is that it consistently appears at the right time and place, greatly enhancing the chances of a positive user reaction.
Email marketing strategy. An effective way to remind customers of your store and tell them about new products and marketing promotions.
Blogs strategy. High-quality content tailored to the needs and interests of customers will serve you well in attracting new customers and informing them about the innovations of existing products.
An eCommerce marketing strategy differs from other strategies. The marketing strategy is dynamic, developing over time; new trends and opportunities emerge. You can keep utilizing the same method. That is why it is important to optimize it, constantly taking into account new trends.
Importance of an E-commerce Marketing Strategy

In today's digital landscape, a well-crafted Ecommerce Marketing Strategy is pivotal in driving online success. Let's dive into the reasons why it's crucial:
Boost Brand Visibility: A solid plan helps eCommerce businesses stand out in the sea of competitors, capturing consumers' attention and increasing market share.
Customer Retention: By consistently engaging your audience, your eCommerce marketing strategy cultivates loyalty and repeat business.
Maximize ROI: A tailored approach optimizes marketing spend, ensuring campaigns hit the mark and yield results.
To get ahead, businesses must:
Identify Target Audiences: Know who you're trying to reach – tailor marketing content, promotions, and messaging accordingly.
Maximize Multi-Channel Marketing: Embrace the potential of email, social media, and paid advertising to connect with customers in the places they love to be.
Analyze & Marketing Optimize: Track performance, refine tactics, and adapt in real-time to make data-driven decisions.
In conclusion, a robust Ecommerce Marketing Strategy is paramount for businesses looking to thrive online. It enables brands to cut through the noise, foster lasting customer relationships, and maximize returns on investment.
Analysis of User Behavior in E-commerce Strategy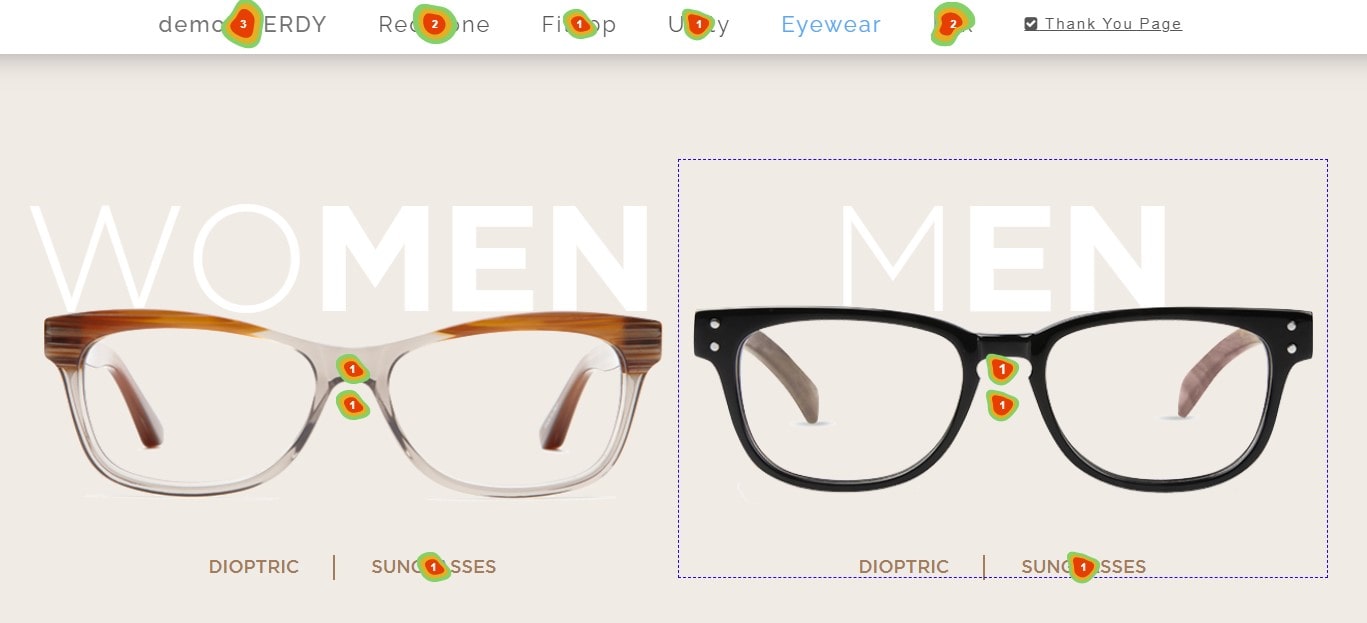 Usability analysis is necessary when it comes to online store performance. This type of audit allows business representatives to find design mistakes, improve the user-friendliness of the eCommerce website, and increase marketing conversion with the help of recommended technological configurations and on-site modifications. The Plerdy software offers a wide set of online tools for usability analysis.
The most suitable e-commerce marketing strategy is only possible with user behavior tracking and estimation of the online store revenues. For instance, heatmaps and session recording (replay) is essential to understand how the user behaves on the eCommerce website (clicks, scrolls, the most and the worst visited on-page blocks, and other navigational information).
Based on the usability analysis report, it is possible to track the user behavior and marketing traffic channels and think out the first steps of the digital eCommerce strategy. The helpful insight will include the following user experience data entries:
Interaction of your audience with these or those eCommerce website elements;
Puzzling out the reasons for online store users' leaving;
Analyzing the eCommerce conversion funnel to detect and eliminate its errors;
Finding tech and web design weak spots that affect sales;
Defining the most and the less clickable marketing content;
Analyzing pop-ups, CTA engagement, and dynamic eCommerce website elements.
Heatmaps and session replay are not the only tools for usability analysis that come in handy for developing an eCommerce strategy. Plerdy obtains one more essential option for online stores – a sales performance tool. E-commerce business representatives can analyze their revenue for the pinpointed period and tailor their digital marketing strategy for eCommerce, considering insights from this sales-driven report.
The sales and marketing performance audit option helps marketers measure KPIs and see which approaches (trials, special offers, etc.) guarantee revenues to the online store. Analysis of the traffic channels and all the on-page elements in the sales context.
This way, the online store digital marketer can comprehend what eCommerce website adjustments and content updates can increase sales according to user behavior. Building an eCommerce marketing strategy is about determining all the working methods and tactics for higher conversions and revenues.
7 Best E-commerce User Behavior Strategy Approaches in 2023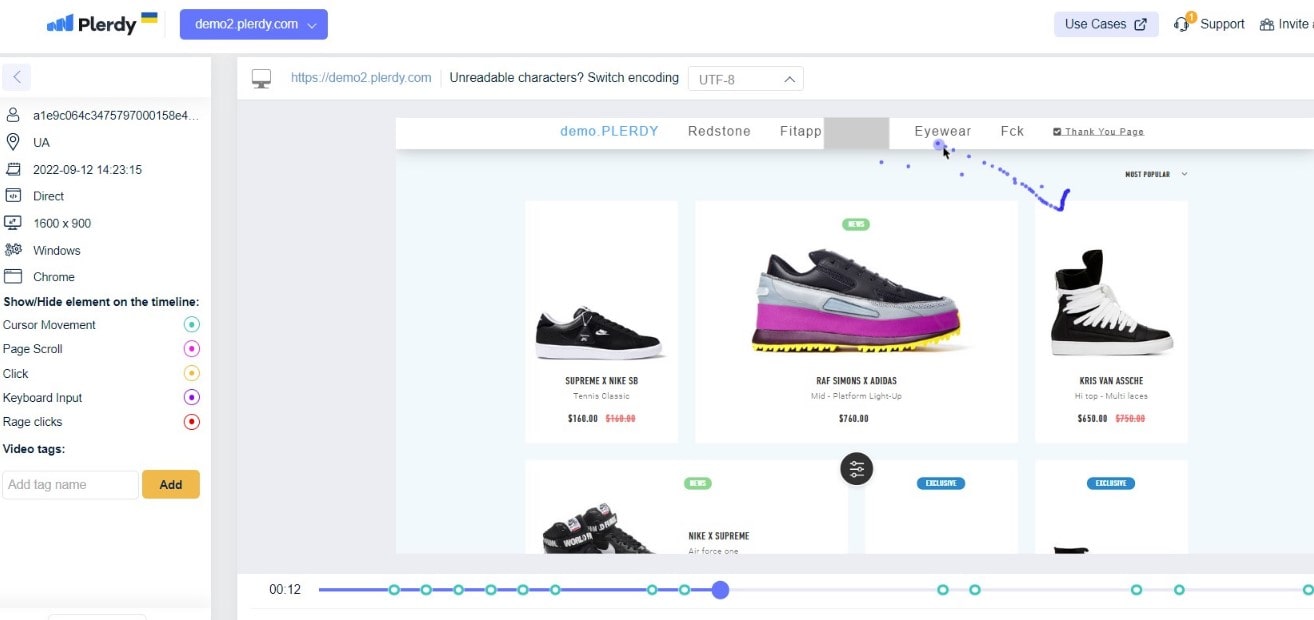 Marketing and content strategy for eCommerce is similar to the summary with the major goals of the business and the ways these plans will be pursued. The well-thought roadmap for the win-win performance on the market helps also reach the target audience and increase revenues.
Remember that the actionable eCommerce marketing strategy is focused on propelling the eCommerce website that sells goods and services to the top positions. That is why using different practices to build a real action marketing plan for perfect lead generation and higher conversions is important. So, look closely at seven full-fledged eCommerce digital marketing strategies to achieve all the goals and become a top performer.
Fast Checkout: The eCommerce Game-Changer
A Fast Checkout experience can differentiate between soaring sales and abandoned carts in eCommerce. Streamlining the checkout process means a win-win situation for both customers and businesses.
Key benefits of a Fast Checkout:
Reduced Cart Abandonment: Fewer steps and a simplified process encourage customers to complete their purchases.
Enhanced Customer Satisfaction: A seamless experience leads to happy customers who will likely return.
Competitive Advantage: Stand out from rivals by providing a hassle-free shopping experience.
To implement a Fast Checkout, consider the following:
One-Click Purchasing: Enable customers to save their details and buy with a single click, eliminating unnecessary steps.
Guest Checkout: Offer the option to check out without creating an account, reducing barriers to purchase.
Mobile Optimization: Ensure a smooth device experience, catering to on-the-go shoppers.
A Fast Checkout is a powerful eCommerce marketing strategy that reduces friction, boosts conversions, and fosters customer loyalty. Businesses can enjoy increased sales and a competitive edge by focusing on a streamlined process.
Mobile Design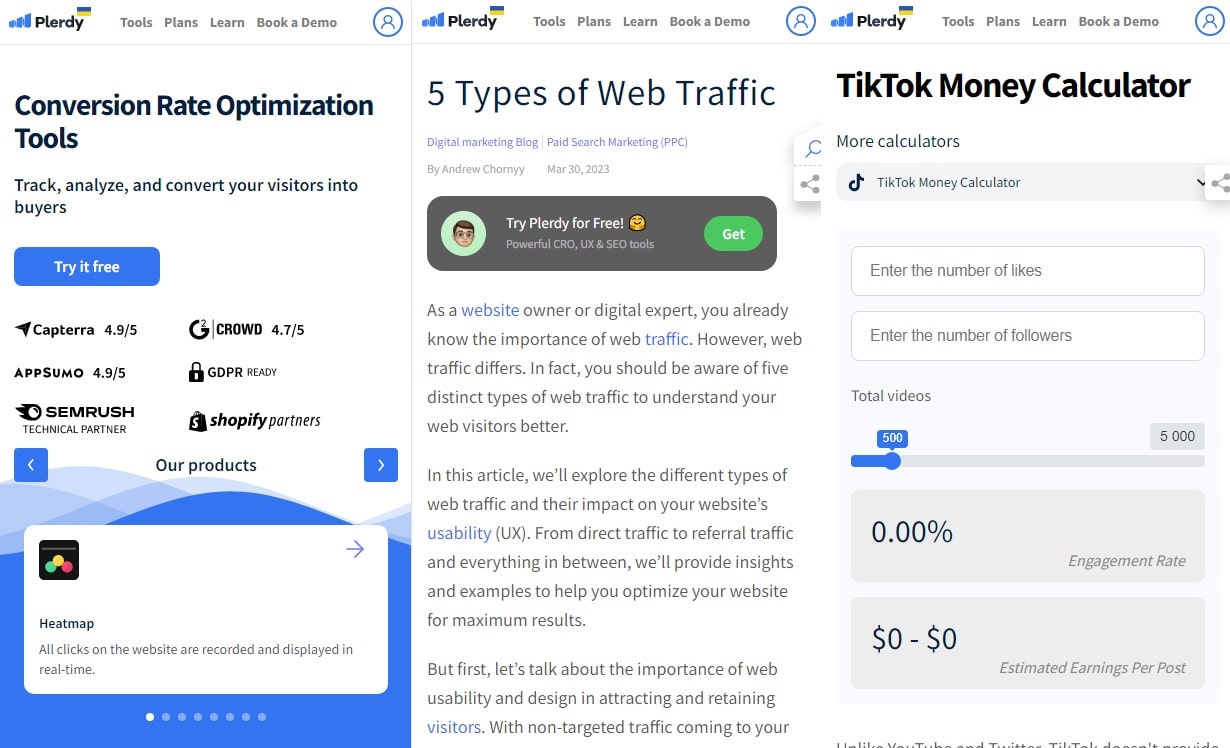 This eCommerce marketing strategy should come first because the responsive and mobile-friendly design of the online store is the strong need for online performance in the 21st century. Mobile users are growing, so more people interact with eCommerce websites via pocket screens. An eCommerce website should meet the main customer's requirements — excellent browsing of the pages on the smartphone.
A responsive web design and a mobile-friendly theme for the online store will attract more potential consumers and prevent the closing of traffic channels.
Marketing Goals
The eCommerce marketing strategy should be powered on with the most efficient practices like voice search optimization, eCommerce website speed improvements, social media activeness, etc. But make sure your marketing goals are set from the start, before the online store launch.
Add SEO optimization, registration form lead generation, and cross-selling hacks to the target list. Then, discuss all these goals with your marketing team and hit the market easily.
Product Description & High-Quality Photos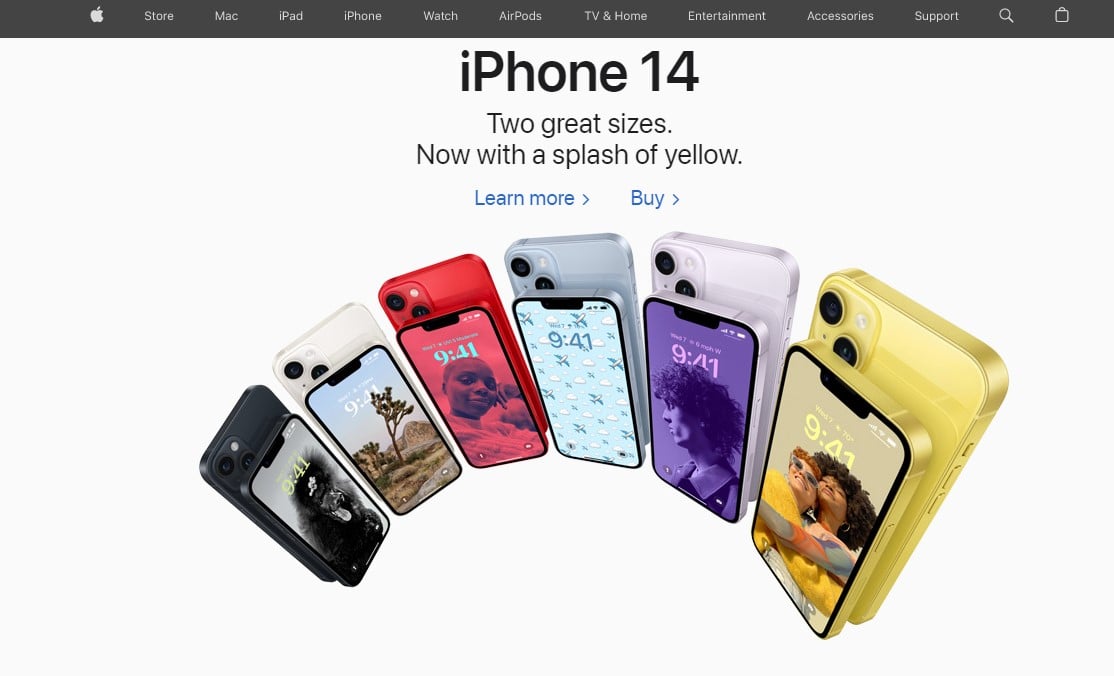 Product descriptions should be catchy and informative to direct customers' attention to the exclusiveness of the accessible products and services. Optimize meta tags, add high-resolution images with ALT text, keywords, catalog item advantages (bullet points), and well-seen call-to-action buttons.
This eCommerce strategy is on the front burner of the online store development stage. This approach will bring high conversions and sales driven by improved buying decisions.
Loyalty Program
Think of special offers you can provide to your customers. These are discounts, coupons, and giveaways (Instagram, Facebook, etc.)
The loyalty program is key in increasing the number of standing customers and attracting new customers.
Reviews and Ratings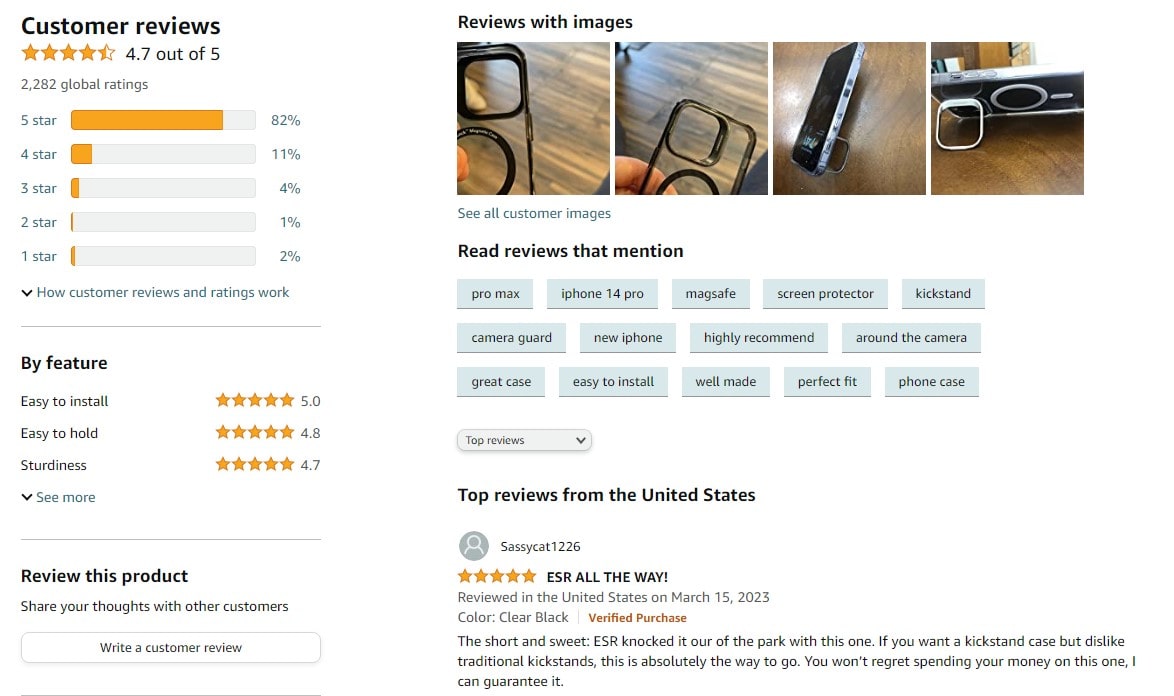 Set sights on the customers' testimonials that will help e-sellers with ratings. Create an online review form on the product pages and invite buyers to rate you as a seller on third-party platforms (TripAdvisor, Google My Business, Facebook, GlassDoor). This will increase your brand awareness and kindle purchasers' interest.
Offer Subscriptions
Use subscription forms to grow your eCommerce business together with customer loyalty. Inform eCommerce website visitors about special offers they can access in the subscriber status. For example, an exciting pop-up can be placed on the homepage or product pages with captivating and interactive content and an inspiring call-to-action message.
While offering subscriptions to your audience, you generate more leads and grow loyal purchasers. Use this approach for your eCommerce email marketing strategy. Send subscribers notifications about your marketing campaigns (novelries in the catalog, discounted models, service packs at reduced price tags, seasonal coupons, etc.).
List of the 15 eCommerce Marketing Strategies
An eCommerce marketing strategy allows you to expand your existing, past, and potential customer interactions. With the appropriate strategy, your audience will grow and include more potential purchasers. eCommerce strategies allow you to achieve the following goals:
First, increase the number of visitors to your online store.
Second, increase your eCommerce conversion rate (CR).
Third, raise the average order value (AOV).
Look at the top 15 classic marketing strategies for achieving these goals.
E-commerce Usability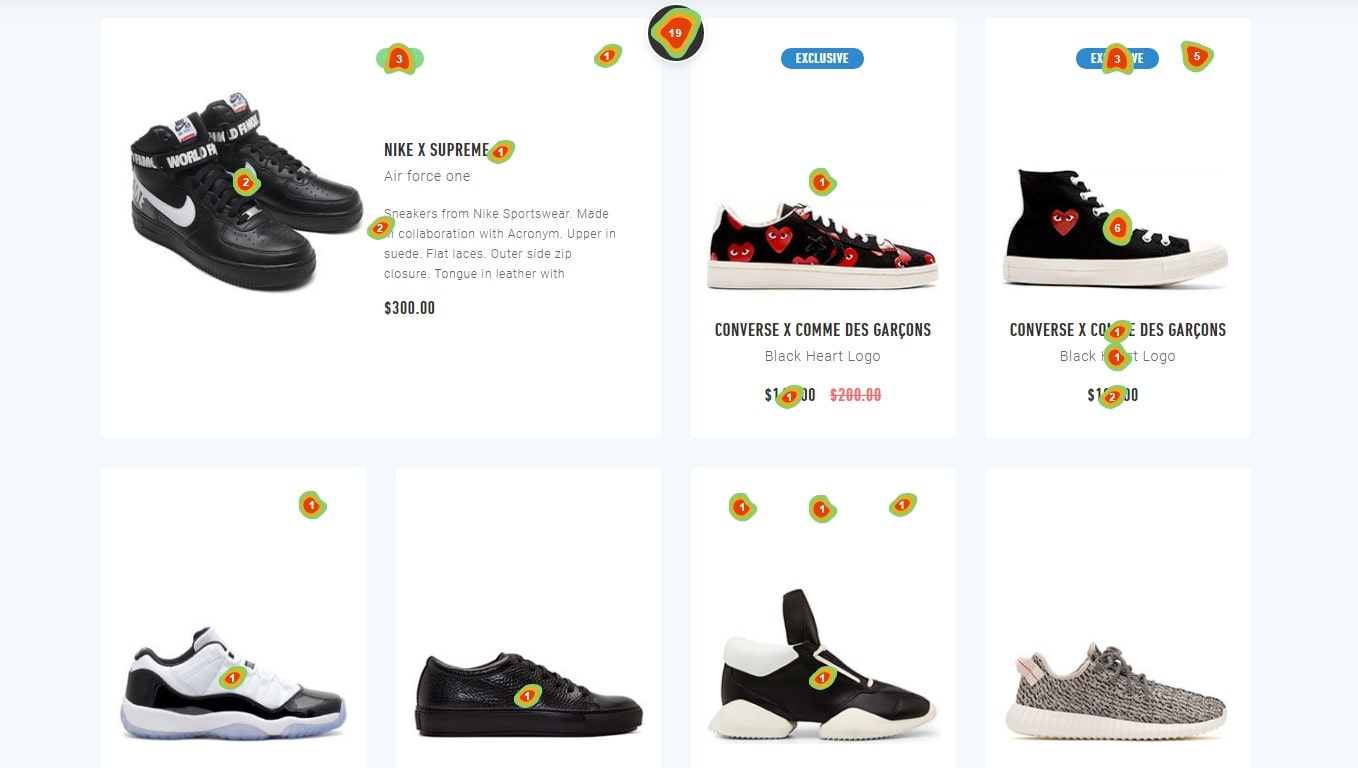 An entire advertising campaign can come to naught if there are errors in the structure and interface of the online store. Plerdy's tool for evaluating the usability of online store pages is useful. What's in it?
General recommendations
Registration
Segmentation of products
Sales
Purchase
Composition
Design
Content
Technical points
Basket
There are 210 points in the UX checklist for an eCommerce website, and your goal is to review all of them. They will unmistakably lead to a well-thought-out eCommerce website structure. Errors can be fixed quickly without laborious searching.
Search Engine Optimization: A Key to eCommerce Success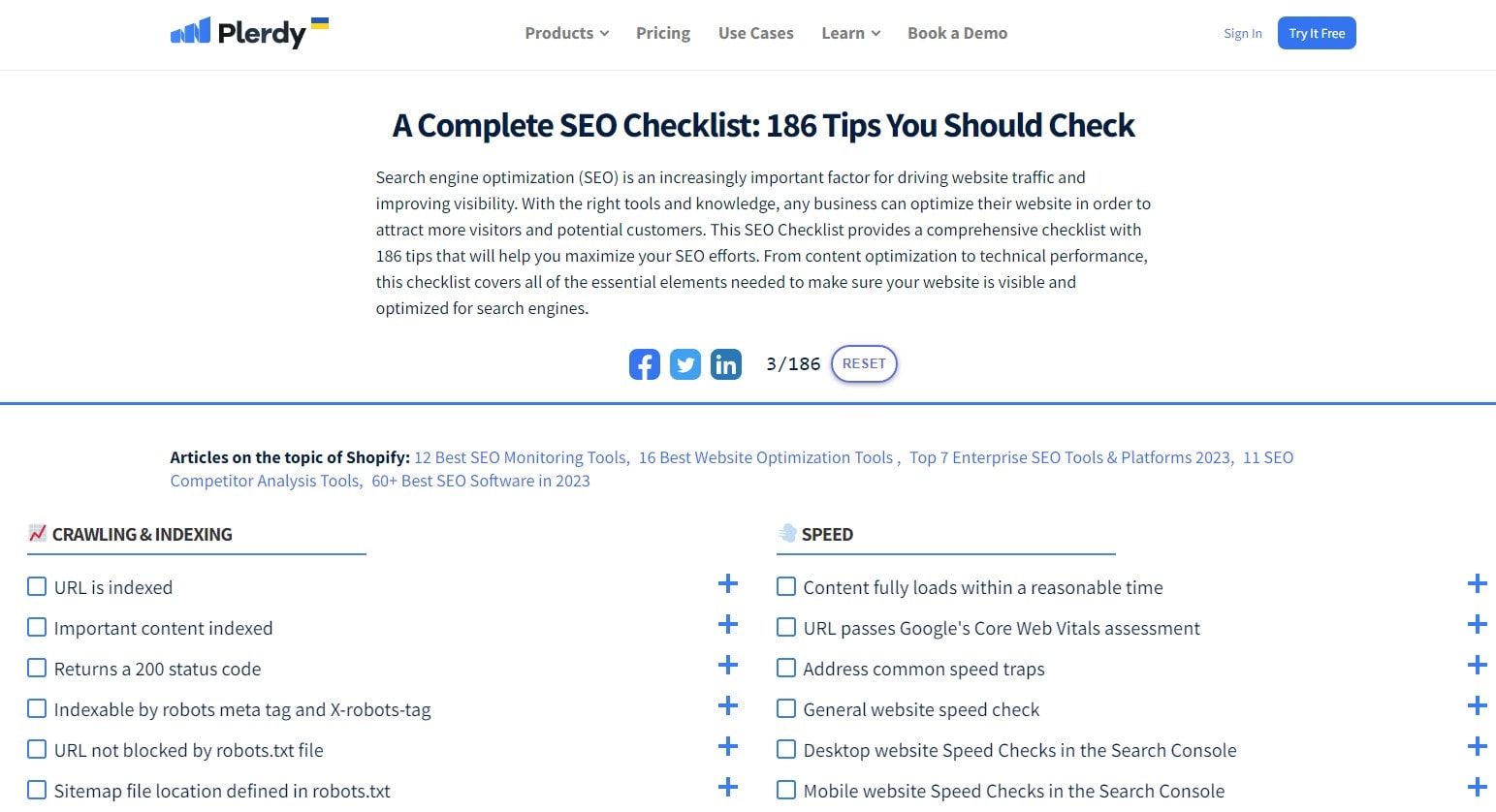 Search Engine Optimization (SEO) is the foundation of every thriving eCommerce marketing strategy. Optimizing your online store for search engines can attract organic traffic, drive sales, and outpace your competitors.
SEO Essentials for eCommerce
To achieve high search rankings, consider implementing these vital SEO techniques:
E-commerce Keyword Research: Uncover your target audience's most relevant and profitable keywords. Use eCommerce marketing tools like Google Keyword Planner, SEMrush, or Ahrefs to find high-traffic, low-competition terms.
On-Page Optimization: Sprinkle keywords naturally throughout your eCommerce website's content, titles, meta descriptions, and alt tags. Focus on crafting engaging and informative copy that provides value to users.
E-commerce Website Structure: Organize your eCommerce website in a logical, user-friendly manner. Create clear, concise URLs, and utilize breadcrumbs for easy navigation.
Boosting eCommerce SEO Performance
To elevate your SEO game to new heights, embrace these advanced tactics:
Page Speed Optimization: Minimize page load times by compressing images, leveraging browser caching, and using a content delivery network (CDN).
Mobile-Friendly Design: Take advantage of the opportunity presented by the rise in mobile visitors by making your e-commerce site mobile-friendly and adaptable.
Backlink Building: Earn high-quality backlinks from reputable eCommerce websites to boost your authority and search engine ranking.
In conclusion, a well-executed SEO strategy is crucial for eCommerce success. By conducting keyword research, optimizing on-page elements, and focusing on site structure, you'll set the foundation for high search rankings. Further enhance your SEO performance by implementing mobile-friendly design, optimizing page speed, and building a robust backlink profile.
Reduce Abandoned Carts: Boosting eCommerce Conversions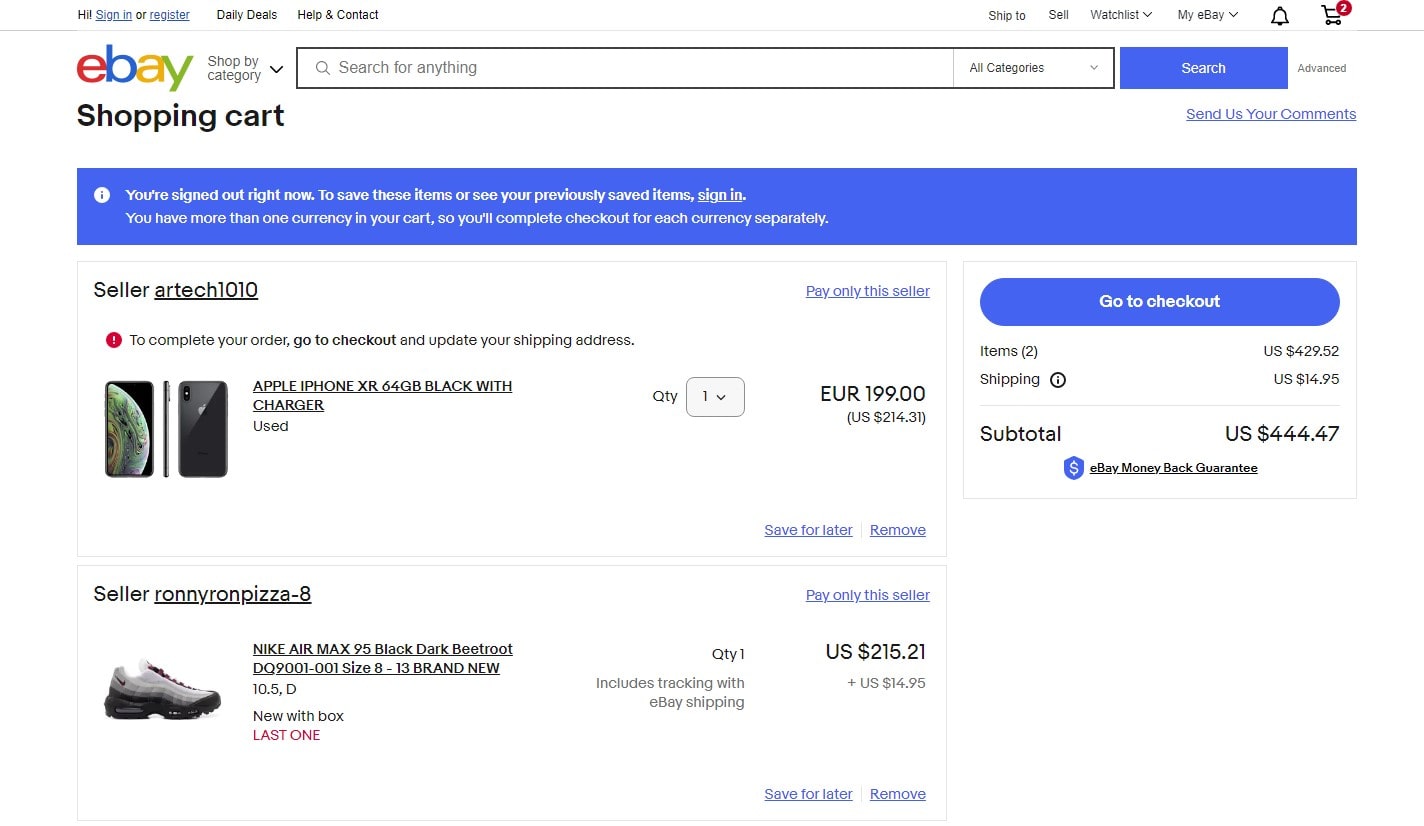 Addressing abandoned carts is critical for eCommerce marketing success, directly impacting conversion rates and revenue. Businesses can recover lost sales and enhance customer satisfaction by implementing strategic solutions.
Key tactics to reduce abandoned carts:
Streamline Checkout: Minimize steps and simplify the process, ensuring a smooth and efficient customer experience (CX).
Transparent Pricing: Display shipping fees and taxes to prevent surprises at checkout.
Offer Multiple Payment Options: Cater to various preferences by providing a wide range of secure payment methods.
Additionally, consider these strategies:
Save Cart Contents: Enable customers to retrieve saved items during future visits, increasing the likelihood of eventual purchases.
Exit-Intent Popups: Display incentives or reminders when users attempt to leave the website with items still in their cart.
Abandoned Cart Emails: Send timely reminders to customers who have left items in their cart, encouraging them to complete their purchases.
Reducing abandoned carts is an integral eCommerce marketing approach that can greatly increase conversion rates and revenue. By streamlining the checkout process, displaying transparent pricing, offering multiple payment options, and employing additional tactics, businesses can effectively recover lost sales and ensure a satisfying shopping experience for customers.
Harness Personalization: Elevating eCommerce Experiences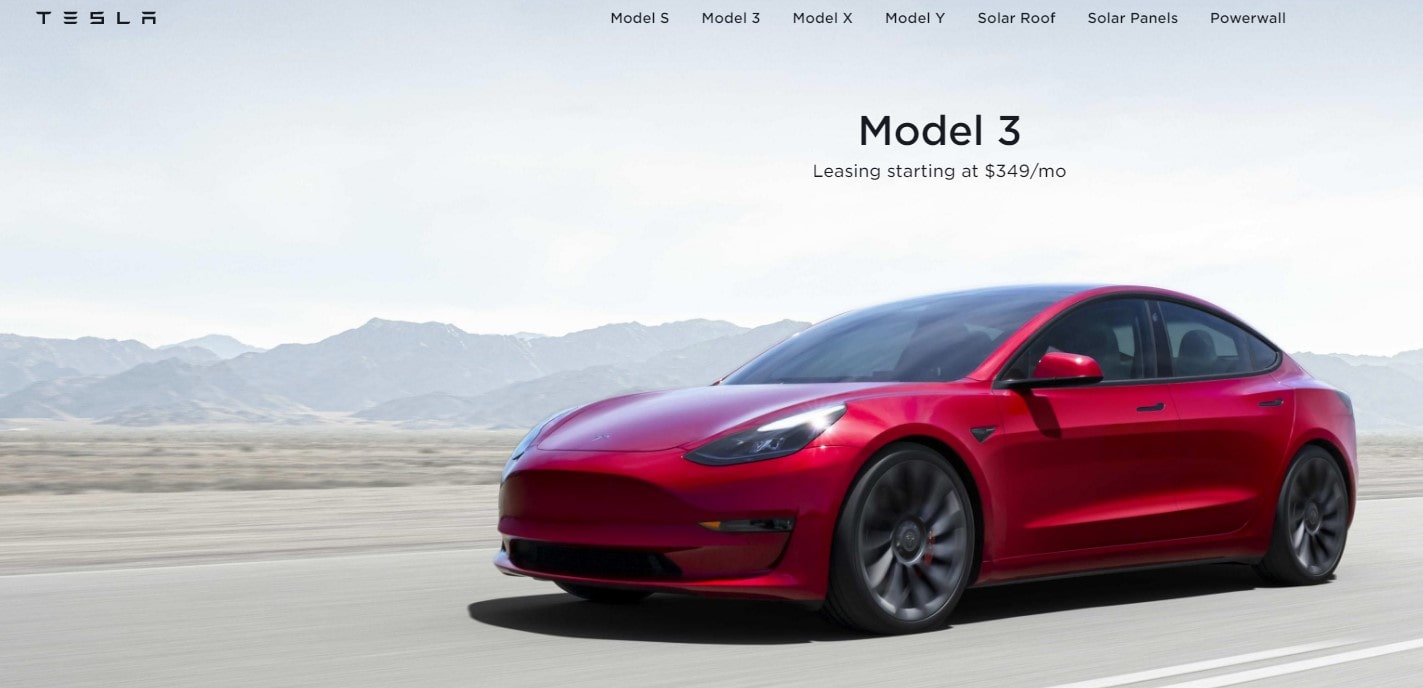 Personalization is a powerful marketing strategy that allows eCommerce businesses to tailor shopping experiences for individual customers, driving engagement, loyalty, and conversions (CR).
Advantages of personalization:
Increased Relevance: Deliver content and product recommendations that resonate with each customer's preferences.
Enhanced Customer Loyalty: Foster lasting connections by understanding customers' needs and interests.
Higher Conversion Rates: Boost sales by presenting customers with tailored offers and promotions.
To effectively use personalization, implement these techniques:
Behavioral Tracking: Analyze browsing history, past purchases, and user interactions to create targeted content and recommendations.
Segmentation: Categorize customers based on demographics, interests, and buying behaviors, enabling tailored marketing campaigns.
Dynamic Content: Automatically adapt website content and email marketing campaigns to suit individual customer profiles.
By delivering tailored, pertinent content, personalization is a crucial component of eCommerce marketing strategies that improve client experiences. In addition, businesses can foster customer loyalty, increase engagement, and drive higher conversion rates by employing behavioral tracking, segmentation, and dynamic content.
Retargeting on Google and Facebook: Winning Back Potential Customers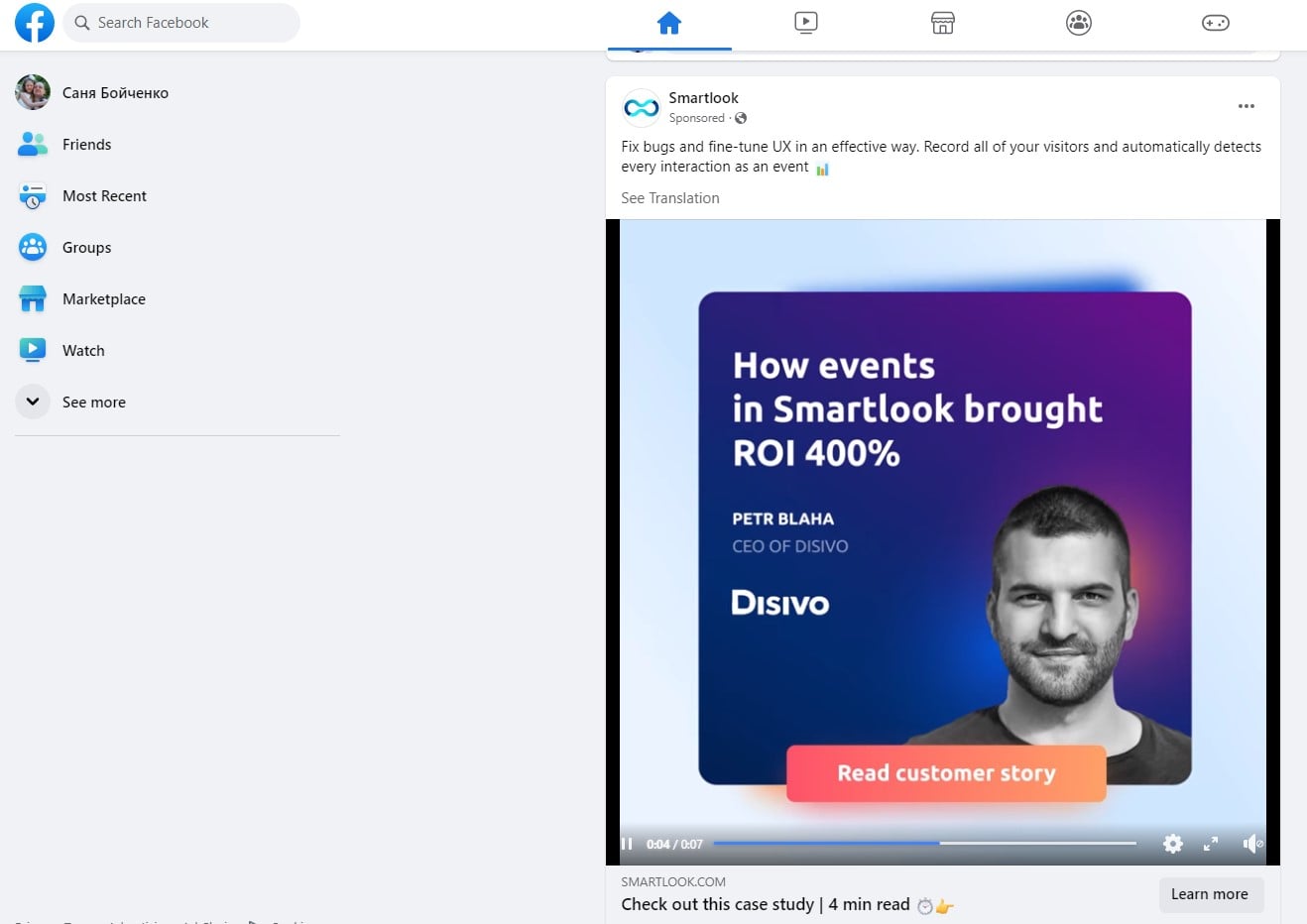 Retargeting through Google and Facebook is an amazing marketing strategy for an eCommerce website to reconnect with potential customers who have already shown interest in your products. They just need a little extra push to convert and become loyal customers.
Benefits of retargeting:
Reconnect with Interested Users: Remind customers about your products or services, sparking renewed interest.
Boost Conversion Rates: Increase the likelihood of turning prospects into paying customers by staying top-of-mind.
Optimize Ad Spend: Target ads to a highly engaged audience, resulting in a better return on investment (ROI).
Implement these retargeting tactics:
Pixel-Based Retargeting: Place tracking pixels on your eCommerce website to gather visitor information and serve relevant ads on Google and Facebook.
List-Based Retargeting: Upload customer email lists to Google and Facebook to display ads to users who have already provided contact information.
Dynamic Ads: Showcase personalized ads based on personal browsing history and previously viewed products.
Retargeting on Google and Facebook is an effective eCommerce marketing tactic that aids in recapturing lost clients and streamlining marketing initiatives. By employing pixel-based retargeting, list-based retargeting, and dynamic ads, businesses can reconnect with interested users, boost conversion rates, and make the most of their ad spend.
Influencer Marketing: Powering eCommerce Success
Influencer Marketing has emerged as a vital component in eCommerce marketing strategies, leveraging the reach and impact of influential personalities to promote products and services.
Notable advantages of Influencer Marketing:
Enhanced Brand Awareness: Connect with new audiences by tapping into an influencer's dedicated following.
Increased Trust: Influencers' endorsements resonate with consumers, generating credibility and trust.
Targeted Exposure: Collaborate with niche influencers to reach your ideal customer base.
To capitalize on Influencer Marketing, follow these steps:
First, identify the Right Influencers: Research individuals with an engaged, relevant audience that aligns with your target market.
Forge Meaningful Partnerships: Develop long-term relationships with influencers, fostering authenticity and consistency in messaging.
Track and Measure: Monitor campaign performance and adjust strategies for optimal results.
Influencer Marketing is an indispensable eCommerce marketing strategy for businesses looking to expand their reach, build trust, and target the right audience. By partnering with the right influencers and monitoring campaign outcomes, brands can achieve remarkable success and elevate their online presence.
Social Shopping: Revolutionizing eCommerce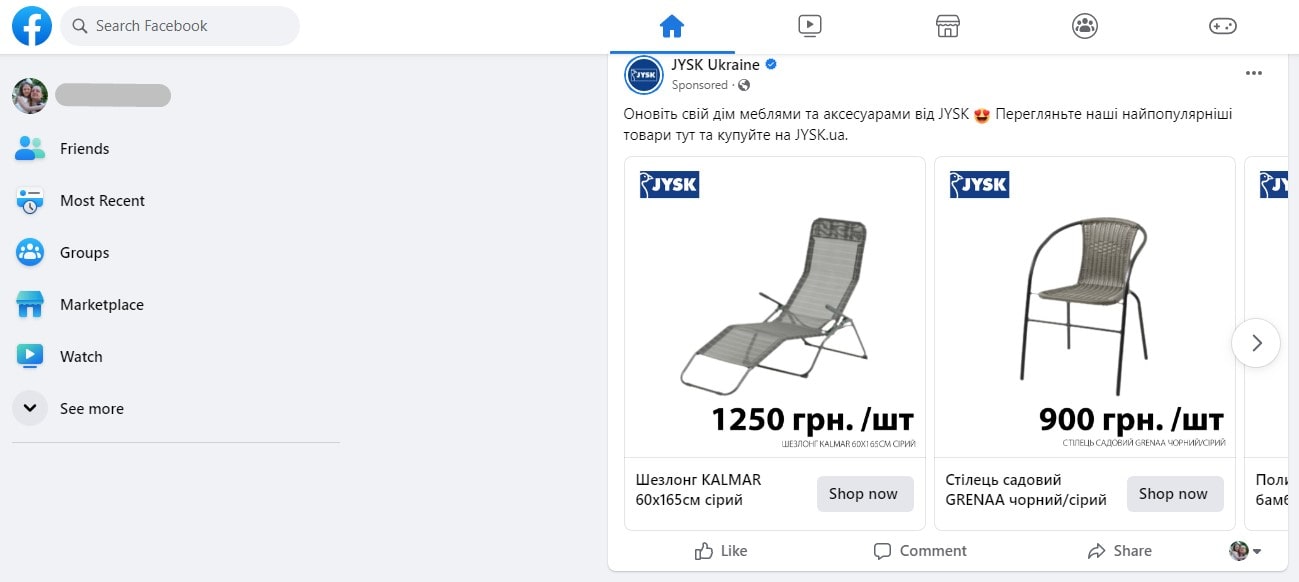 Social Shopping has taken the eCommerce world by storm, blending the power of social media marketing with online purchasing to create a seamless and interactive shopping experience.
Top benefits of Social Shopping:
Increased Engagement: Dynamic content and social interactions keep customers interested and actively participating.
User-Generated Content: Leverage authentic reviews, recommendations, and user photos to bolster credibility.
Personalized Experience: Deliver customized product recommendations based on user preferences and behavior.
To implement Social Shopping, consider these strategies:
First, integrate Social Media Platforms: Incorporate "Buy Now" buttons and shoppable posts to enable instant purchases from your social profiles.
Encourage Social Sharing: Offer incentives for customers to share their purchases, reviews, and experiences with their network.
Collaborate with Influencers: Partner with key figures to promote your products and drive social buzz.
In essence, Social Shopping is a potent eCommerce marketing strategy that harnesses social media and user-generated content's power to drive engagement, trust, and sales. By embracing this trend, businesses can create personalized shopping experiences that keep customers returning for more.
Google Ads: Supercharging eCommerce Success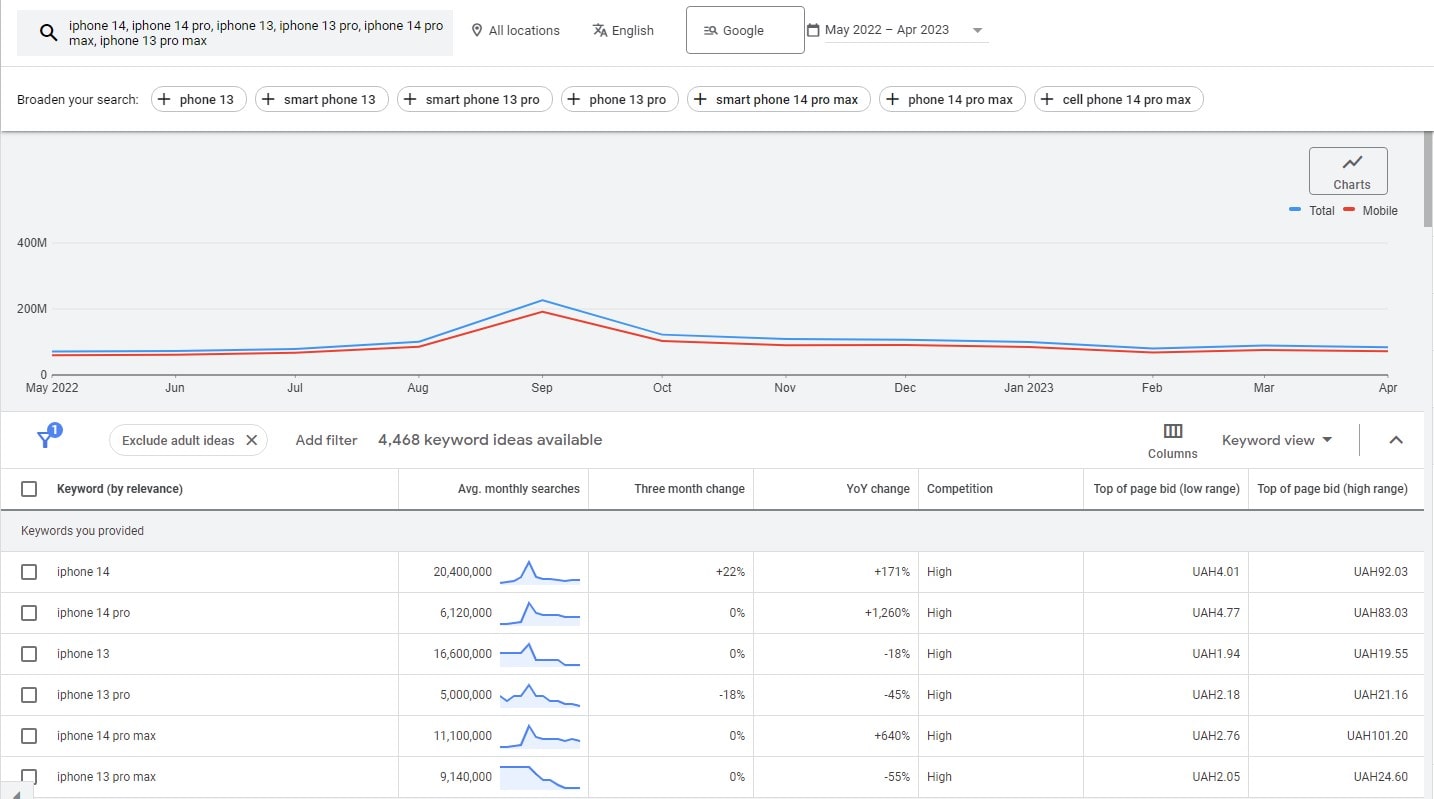 Google Ads is an indispensable tool in eCommerce marketing strategies, offering unparalleled reach, targeting, and flexibility to boost online visibility and drive sales.
Compelling reasons to utilize Google Ads:
Instant Visibility: Leapfrog the competition and secure prime real estate on search results pages.
Precise Targeting: Zero in on your ideal audience with granular control over demographics, interests, and behaviors.
Measurable Results: Monitor performance and ROI to make data-driven decisions and optimize marketing campaigns.
To harness the power of Google Ads, implement these tactics:
First, conduct Keyword Research: Identify high-impact search terms to target, taking into account search volume and competition.
Create Compelling Ad Copy: Craft concise, persuasive messages that resonate with your target audience and prompt action.
Optimize Landing Pages: Ensure a seamless user experience with relevant and engaging content from ad click to conversion.
Additionally, explore Google Ads features such as:
Remarketing: Re-engage past visitors with tailored ads, nudging them towards conversion.
Google Shopping: Showcase product images, prices, and ratings directly in search results, enticing users to click through.
Smart Bidding: Leverage machine learning algorithms to automate bid management and maximize performance.
Google Ads is a great eCommerce marketing strategy that offers businesses instant visibility, precise targeting, and measurable results. By implementing best practices and leveraging advanced features, brands can skyrocket their online success and drive sustainable growth.
TikTok Marketing Strategy: Unleashing eCommerce Potential

A well-executed TikTok Marketing Strategy can propel eCommerce brands to new heights, leveraging the platform's massive user base and unique features to drive awareness and sales.
Key benefits of a TikTok Marketing Strategy:
Massive Reach: Tap into TikTok's thriving community of engaged users and expand your audience.
Authentic Engagement: Foster genuine connections with consumers through creative, relatable content.
Viral Potential: Harness the platform's algorithm to amplify your message and reach new customers.
To succeed with TikTok Marketing, implement these tactics:
First, create Shareable Content: Create films that engage your audience by being fun, educational, and consistent with your brand.
Leverage Hashtags: Utilize trending and niche hashtags to increase discoverability and reach.
Collaborate with Influencers: Partner with popular creators to endorse your products and expand your brand's reach.
A strategic TikTok Marketing approach is a game-changing eCommerce marketing strategy, providing brands with unparalleled reach, authentic engagement, and viral potential. By crafting shareable content, leveraging hashtags, and collaborating with influencers, eCommerce businesses can captivate audiences and drive growth on this rapidly expanding platform.
Content Marketing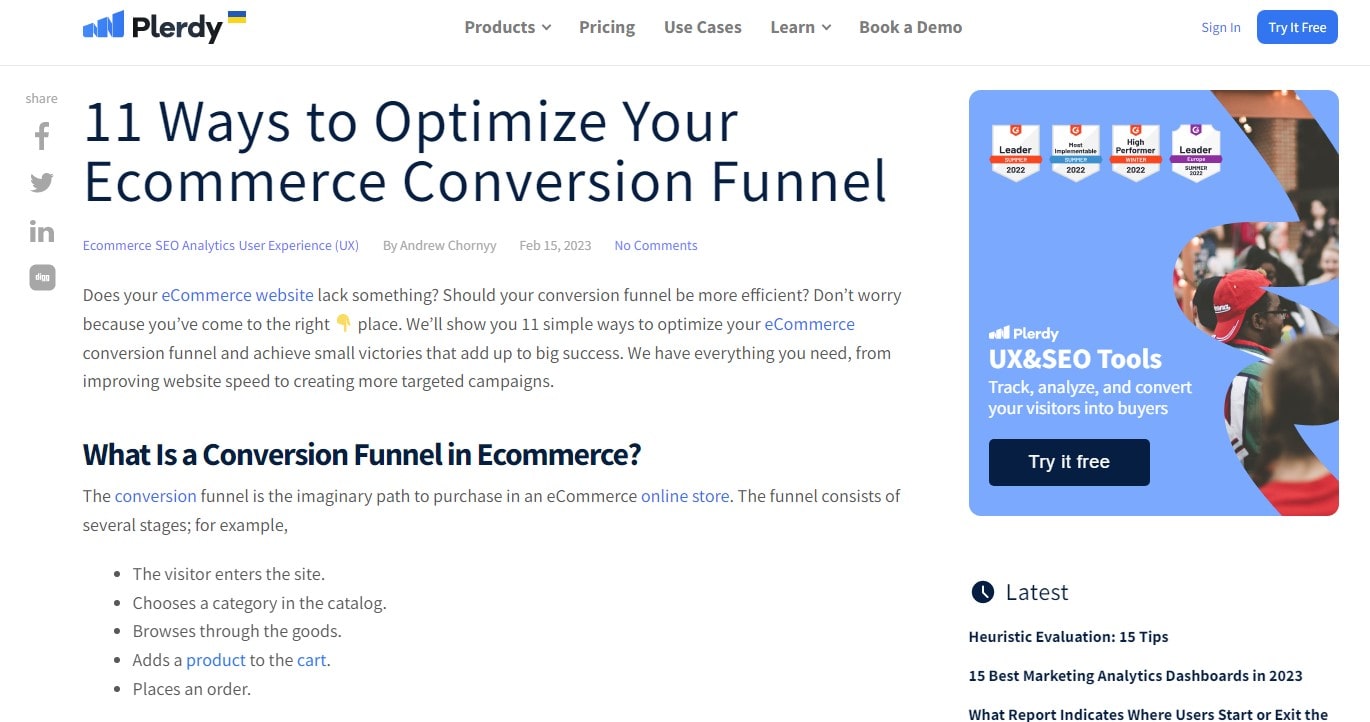 Content isn't always a blog. You can choose any other format of communication with the buyer – books, short posts on social networks, etc. So how can you use them most effectively?
First, the content sometimes tells you what's new. They have enough questions to keep you busy. People often seek advice on product selection and trends. Why not your articles focused on solving customer problems? You can learn about popular search queries for phrases or words using free Answer The Public tools or the Google Ads Keywords Tool.
Secondly, writing relevant articles and information for each funnel stage separately will make your content useful and interesting. This way, you will meet the needs and requests of potential buyers as much as possible.
Third, it is important to optimize each category of your online store. All of the pages that the user visits will influence their decision to make a purchase.
Pay attention to the power of eCommerce strategies. Instead, improve your content with the latest digital marketing trends.
Social Media Marketing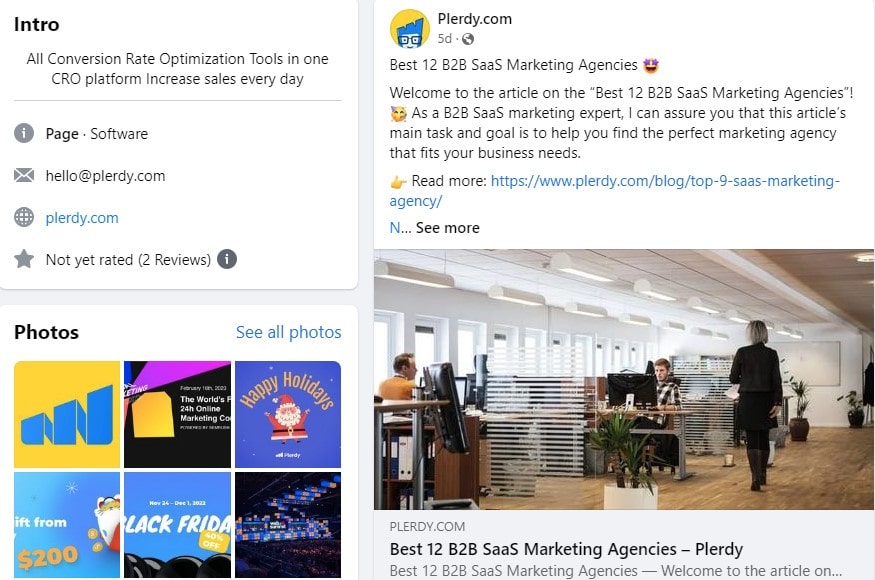 SMM is one of the fastest-growing areas and strategies for eCommerce marketing. If you do SMM alone, it will cost you nothing and increase your number of buyers. However, your success can depend on the types of goods you sell – something might sell "with a bang" while, in opposition, something else might fail. So take a short $100 test to see if social media is cost-effective for your niche.
The main web platforms for product and brand promotion are Facebook, Instagram and Pinterest (depending on the country). To make buyers out of subscribers, you should focus on your company's relationship with them in social networks, not on direct advertising of goods. It is important to communicate proactively with eCommerce website visitors, namely by:
Responding to their posts and comments
Arranging polls
Making practical jokes
Sharing news and getting feedback from users
Telling them about new products
Choose the right direction – it will become a sales driver.
Reap the Benefits of Guest Posting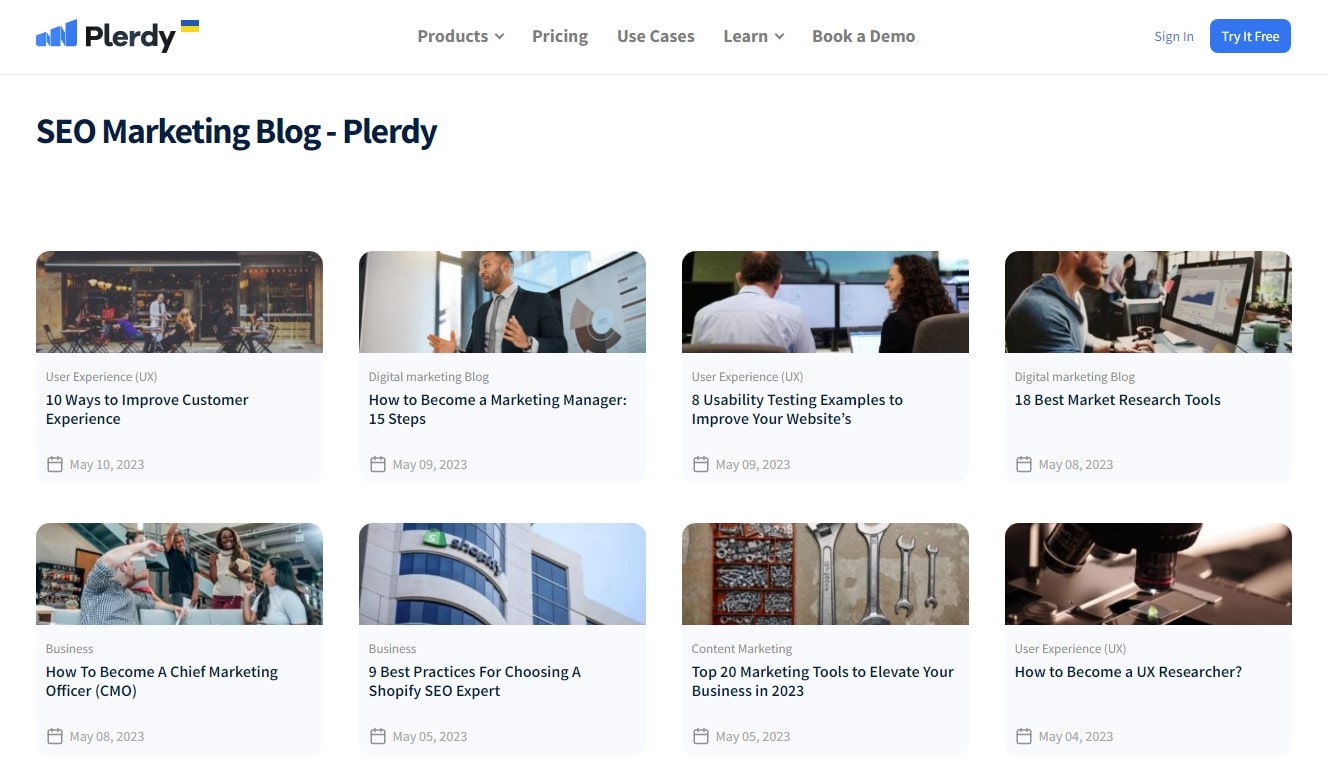 Guest posting – a nice eCommerce marketing strategy that opens doors to untapped audiences. You'll gain valuable backlinks and bolster your brand's credibility by contributing high-quality content to reputable websites.
Key advantages of guest posting:
Boosts domain authority
Enhances brand visibility
Fosters valuable partnerships
To make the most of guest posting, follow these best practices:
Research Topically-Relevant Websites: Find influential sites in your niche and propose well-thought-out content ideas.
Craft Engaging, Unique Content: Provide valuable insights and actionable tips.
Include a Compelling Author Bio: Seize this opportunity to introduce your brand and direct readers to your online store.
Engage with Readers: Respond to comments and questions, demonstrating your expertise and commitment to customer satisfaction.
When executed effectively, guest posting can be a game-changer for your eCommerce marketing strategy. So, roll up your sleeves and start building relationships that elevate your online presence to new heights.
Video Marketing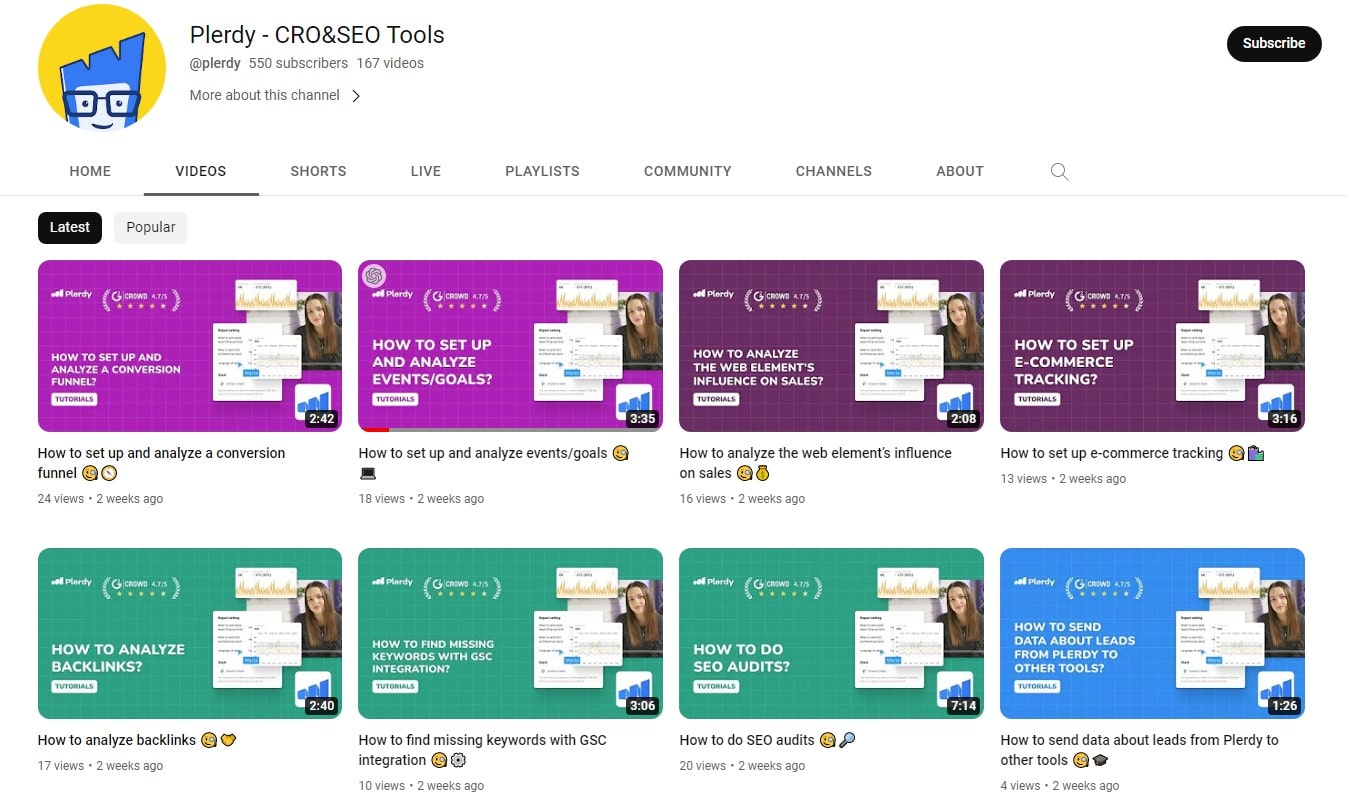 Explore YouTube and YouTube Shorts as an eCommerce strategy and incorporate their power into your online store promotion. Shoot video reviews, unboxes, tutorials and tips, etc. You will attract new customers, draw their attention to your product, and provide useful information about your company.
Another way to use video advertising is on social media pages and the pages of an online store. A moving picture attracts more attention. A quality video is worth the investment.
Email Marketing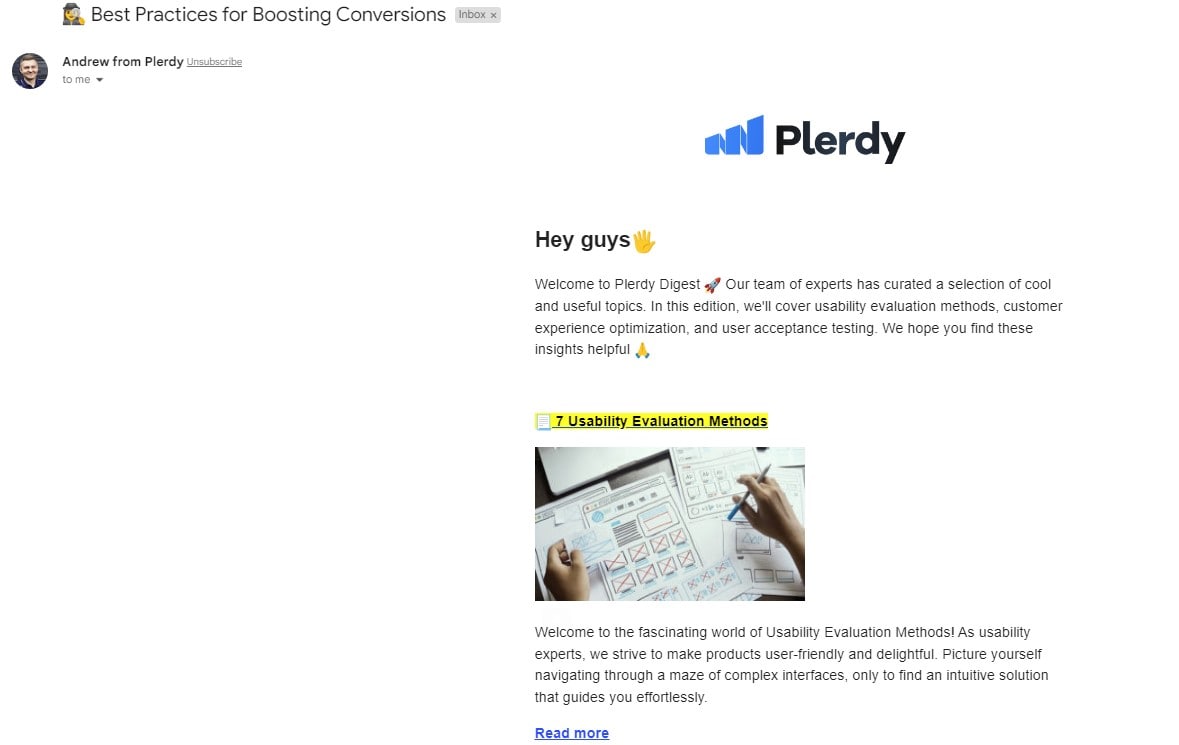 This strategy is called the "cornerstone." You will grab the attention of potential buyers by creating personalized offers and messages with original visuals, even if they may not have planned to purchase at the moment. This will inform customers about new products, promotions, and special offers or tell them about trending blog articles. Don't forget to add the buyer's name to your message to make the email feel more personal. According to statistics, individual messages are opened and read 75% more often than generic emails.
Turbocharge Your eCommerce Success with Affiliate Marketing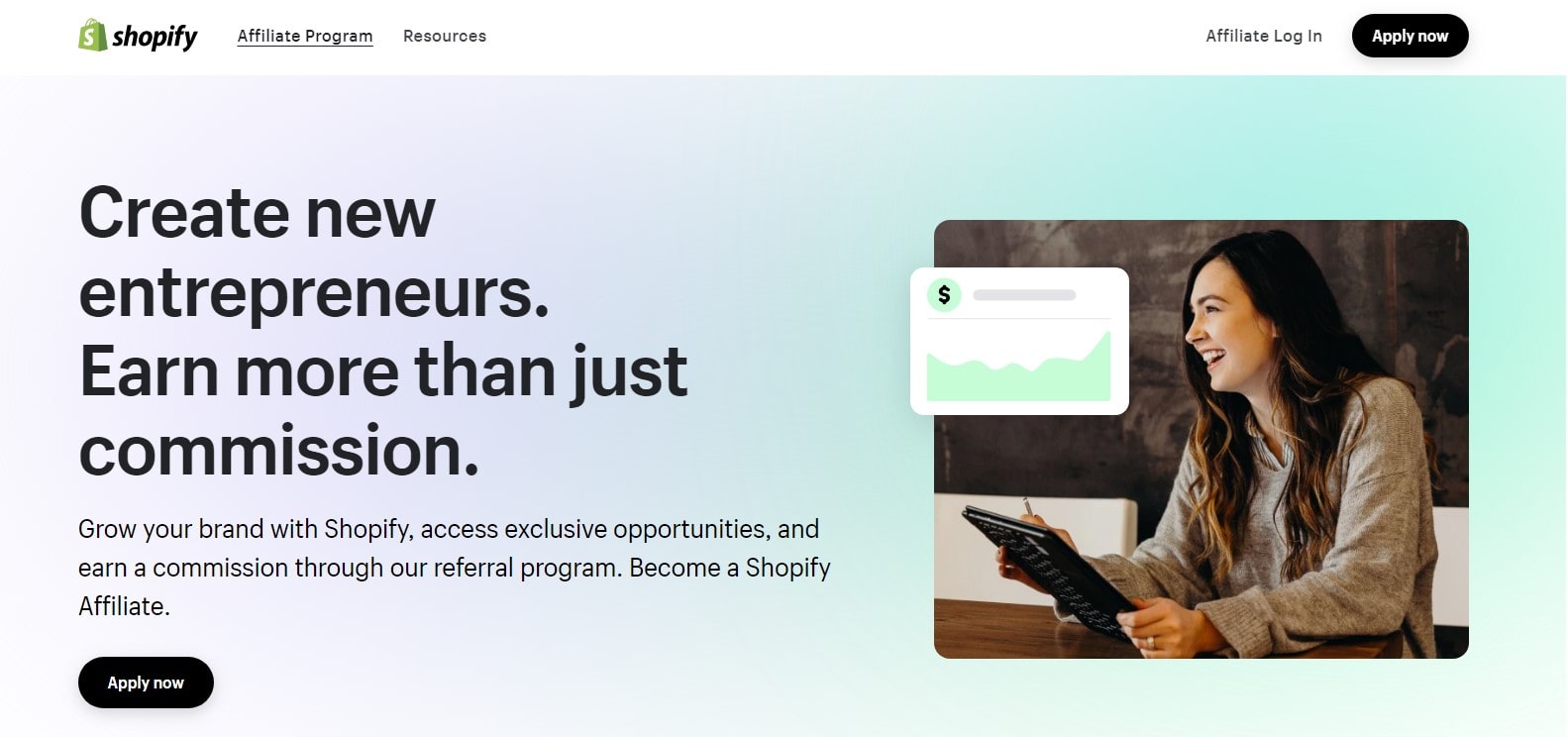 Affiliate marketing, a win-win eCommerce marketing strategy, empowers your brand by partnering with influential affiliates. They promote your products and receive a commission for each successful sale – a process that drives revenue and exposure.
Key benefits of affiliate marketing:
Cost-effective approach
Enhanced brand awareness
Increased customer base
Maximize your affiliate marketing potential with these proven tactics:
Choose the Right Affiliates: Collaborate with those who share your target audience and embody your brand values.
Offer Competitive Commissions: Attract top-notch affiliates by providing attractive incentives.
Monitor Marketing Performance: Track affiliate-generated sales and optimize your strategy accordingly.
Provide Marketing Support: Supply affiliates with promotional materials, ensuring consistent channel messaging.
By leveraging the power of affiliate marketing, you'll tap into new customer segments and fuel your eCommerce growth. So, set the wheels in motion and watch your sales take off as your affiliates champion your brand.
Conclusion
Your eCommerce success hinges on a well-rounded marketing strategy incorporating tactics such as Shopify integrations, drip campaigns, and SMS marketing. By exploring these 15 eCommerce marketing strategies, you'll notice significant performance improvements in your online store.
From optimizing your eCommerce website with analytics to harnessing the power of user-generated content, these techniques will give your organization the competitive edge it needs. Remember, employing referral programs and capitalizing on Shopify's extensive app ecosystem will add another growth layer to your business.
As you venture into eCommerce, be prepared to adapt and learn. Stay informed about industry trends, and experiment with new approaches. With millions of online stores vying for attention, standing out is crucial.
Lastly, don't forget to consider Plerdy—an invaluable resource for tracking user behavior and improving your website's performance. Sign up for a trial run and experience the benefits first-hand.
So, why wait? Dive into eCommerce marketing strategies today and watch your online store thrive. Good luck, and happy selling! ??