Get ready to streamline your business operations and skyrocket productivity with the top 12 SaaS tools of 2023! From project management to customer relationship management, this comprehensive list has got you covered. Whether your goal is to simplify your workflows, boost team collaboration, or enhance your customer experience, these tools are designed to help you reach new heights of success ⚡. So, let's dive in and discover the ultimate SaaS solutions that are changing the game for businesses just like yours!
Advantages of SaaS Tools for Businesses
Running a business effectively is crucial for success, and inefficiencies can lead to a loss of customers, employees, sales, and money. However, SaaS (Software as a Service) tools can help overcome challenges such as slow workflows and lack of communication.
SaaS tools are services that can be accessed through a cloud-based system and provide features to streamline various business functions. These tools can be used with an internet connection and a web browser, eliminating the need for software or hardware management.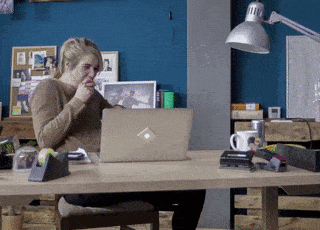 When choosing a SaaS tool, it is important to consider if it allows integrations and collaborations, provides data security, is feature-packed, cost-effective, and user-friendly.
6 Ways SaaS tools can boost business efficiency
The primary purpose of using SaaS tools in business is increased productivity, and the following are six ways in which they can help:
Automate manual tasks: Automating repetitive tasks can save time and reduce errors.
Boost collaboration and communication: Encouraging teamwork and collaboration is crucial for better project execution, fast communication, and increased productivity.
Cut down on costs: Adopting SaaS tools can reduce human errors and save money.
Improved scalability: Automating tasks frees up time, allowing for investment in scaling the business.
Better data management: SaaS tools provide better data management and security.
Increased user-friendliness: SaaS tools are often more user-friendly compared to traditional software.
Pricing for SaaS tools varies, with many operating on a 'pay as you use' method. Some of the top SaaS tools include QuickBooks for accounting, Monday.com for project management, and Happy Scribe for audio-to-text translations.
Clients have given mixed reviews for these tools, with some praising their efficiency and user-friendliness. In contrast, others have criticized their limited features. Therefore, it is important to choose a SaaS tool that meets the specific needs of your business.
In conclusion, SaaS tools can significantly increase business operations' efficiency, allowing for task automation, better collaboration and communication, cost savings, improved scalability, better data management, and increased user-friendliness.
SaaS Trends Tools 2023
In 2023, Artificial Intelligence (AI) and Machine Learning (ML) are expected to play a major role in the SaaS industry. AI is projected to have a market value of $733.7 billion by 2027 and is becoming a standard fixture in the SaaS industry. It allows businesses to drive personalization and gain a deeper understanding of their audience through data-driven insights. AI also helps to improve the key characteristics of the SaaS model including personalization, speed, security, data intelligence and integrations. ML, a subset of AI, will automate various internal operations and customer service operations through self-learning. The adoption of AI and ML in SaaS solutions is expected to grow in 2023 and beyond, leading to more innovation and improved functionality.
List of Top 12 SaaS Tools For Businesses 2023
It's time to take the bull by the horns and dive into the sea of SaaS tools, with our expertly curated list of the "Best 12 Best SaaS Tools For Businesses 2023". Unleash the full potential of your business with the right set of tools, handpicked from the cream of the crop.

Plerdy is a SaaS tool that helps UX & CRO specialists and website owners optimize their conversion rates and improve their overall performance. This innovative SaaS tool offers a wide range of features, including heatmap tracking, SEO checker, session replay, event tracking, and more. With Plerdy, businesses can gain valuable insights into the behavior of their website visitors and make informed decisions to improve their online presence and drive sales.
Pricing
SaaS Plerdy offers several pricing packages, including:
All-in-one Start: $98/month
All-in-one Business: $198/month
All-in-one Premium: $312/month
Enterprise: Custom pricing
Reviews
Celeste Rodriguez, Head of Content at Pearl Lemon, says, "I love Plerdy, and I use it with great satisfaction. We started using it to see how to improve the UX of e-commerce, and by seeing the videos, we made changes that have improved conversions. My clients are also thrilled with the results we are achieving with Plerdy."
Cristian Trappolini, Executive Art Director at a Freelance company, says, "The most efficient SaaS tool to simplify users' behavior on your website. What I like most about the app is that it doesn't affect the speed of a website and that it simplifies the user behavior data."
Plerdy is trusted by some of the world's largest enterprises Subaru, SofServe, Serpstat, and Honda. And has been helping companies increase their sales by 1.5x. The SaaS tool's simple installation, cost efficiency, data security, and ability to integrate with other online services make it a must-have for businesses looking to improve their conversion rates.

Asana is a cool SaaS tool that helps manage projects, focus on what's important, and streamline work in one place for seamless collaboration. This powerful SaaS tool has some features for managing projects, automating processes, integrating with other software, and making reports. With Asana, you can boost your team's productivity and keep your work on track.
Asana is a comprehensive project management tool that offers a range of features for teams of all sizes. With its flexible pricing, ease of use, and complicity features, Asana is the ultimate SaaS tool for boosting productivity and streamlining work. Use companies: Amazon, Vodafone, Zappos, Viessman, Spotify.
Pricing Packages
Asana offers a range of pricing packages to suit different needs and budgets. Here are the pricing options:
Free: Suitable for small teams with up to 15 members.
Premium: $10.99/user/month. Ideal for teams that need advanced features, such as task dependencies and custom fields.
Business: $24.99/user/month. Designed for growing teams that need more security and administrative controls.
Enterprise: Custom pricing designed for large enterprises with complex requirements.
Reviews: The Pros and Cons SaaS
Asana has received positive feedback from its users, who appreciate its flexibility, ease of use, and collaboration features. Here are two reviews that highlight the pros and cons of Asana:
Like: "I cannot stress the importance of having all of our information in one central place. We use Asana to capture all of our documents, notes, and next steps, so we keep consistency." – Ashlee George, Associate Director at Impact Justice.
Dislike: "I feel that Asana can be a bit overwhelming for small teams with too many features and integrations. I would prefer a more streamlined and user-friendly interface." – John Doe, Founder of Small Business Inc.

Time Doctor is a cutting-edge SaaS tool that provides employee-friendly time tracking and productivity insights. With over 250,000 users worldwide, Time Doctor helps managers and employees alike achieve better results by making every second count. The software provides real-time productivity analytics, automatic time tracking, and the ability to work from anywhere, making it a valuable tool for businesses of all sizes and industries.
Pricing
Time Doctor offers a free 14-day trial with no credit card required. You can choose to pay annually or monthly, with a 2-month discount for annual payments. The Basic plan is $70 per user per year and has features like time tracking, unlimited screenshots, activity tracking, and payroll. The Standard plan is $100 per user/year and includes up to 3 groups/departments and 6 months of data history. The Premium plan is $200 per user annually and includes unlimited groups and data history.
Reviews
Time Doctor has received glowing reviews from users all over the world. Jessamine Eaton, Manager at Habitium, says, "Because we use Time Doctor, we're able to have a flexible schedule. It allows you to adapt to the work schedule that's best for you." On the other hand, Bhuvnesh S., a Search Engine Optimization Specialist at a small business, found the software "a bit too intrusive" for his liking. Even so, Time Doctor is a top choice for businesses that want to improve productivity and streamline workflow because of its unique features and dedication to customer satisfaction.
So why wait? Join the 250,000+ Time Doctor users today and make every second count. Then, try it out for free with no credit card required.

Leadpages is an easy-to-use software-as-a-service (SaaS) tool that helps small businesses connect with their audience, collect leads, and close sales. From creating websites and landing pages to pop-ups, alert bars, and beyond, Leadpages provides a comprehensive suite of tools for businesses looking to optimize their online presence.
Pricing Packages
Leadpages offers a range of pricing plans, starting at $37 per month for the Standard plan, $79 per month for the Pro plan, and $321 per month for the Advanced plan.
Reviews
Like: Kailei, an Executive Coach & Consultant, has praised Leadpages as the best way to get online and grow her business. She uses the SaaS tool to book clients and sell her consulting services.
Dislike: A user named Tom, who runs a small business, found that the SaaS platform was too expensive and lacked certain features he was looking for.
With its code-free website and landing page builder, real-time performance tracking, and unlimited publishing capabilities, Leadpages is a great solution for small businesses looking to make an impact online. Leadpages offers world-class customer service, marketing education resources, and integrations with popular online marketing apps to help businesses streamline their workflows and drive growth. Get started today and turn clicks into customers with Leadpages.

MailChimp is the #1 email marketing and automation SaaS tool, helping businesses win new customers and turn emails into revenue. With a wide range of features and options, MailChimp makes it easy for businesses to engage with their customers and grow their brands. Companies using this SaaS tool: Vimeo, TED, Shopify and New Belgium Brewing.
Pricing
MailChimp has a variety of pricing plans to meet the needs of any business, with the Free plan starting at $0 per month and including email support for the first 30 days and basic automated customer journeys. The Premium plan starts at $350 per month for 10,000 contacts and offers advanced tools, unlimited contacts, and priority support. The Standard and Essentials plans start at $20 and $13 per month, respectively.
Reviews
One client, Sarah, of Sarah's Baked Goods, says she loves how easy it is to use MailChimp's customer journey builder to automate her email campaigns. The creative assistant helps her improve her email content. Another client, John, of John's Auto Repairs, says he dislikes the limited integrations and high cost for advanced features compared to other email marketing SaaS tools.

Salesforce is the world's #1 customer relationship management (CRM) SaaS tool. It is trusted by over 98% of customers to help meet or exceed their return on investment (ROI) goals. Whether you're looking to boost sales, improve customer service, or drive marketing success, Salesforce has a solution.
With a suite of products and services that cater to small businesses and enterprises alike, Salesforce offers a range of pricing options to suit any budget. From the all-in-one Essentials package starting at $25 per user per month to the comprehensive Marketing Cloud Account Engagement suite starting at $1,250 per month, Salesforce has something for everyone.
Salesforce Reviews
Customers love Salesforce for its intuitive interface, rich features, and ability to deliver results. One small business owner noted increased sales productivity of +29%, while a sales professional reported being able to close more deals and speed up growth with the SaaS platform. On the service side, a service professional reported a decrease in support costs by -27%.
However, not all customers are satisfied. Some people have complained about the learning curve, saying it takes time to use everything the platform can do fully. Others have reported issues with data migration and integration.
Despite these challenges, Salesforce remains the go-to choice for businesses looking to drive success. With a wealth of resources and support, including Trailhead for free skill-building, Salesforce events, and a thriving community of Trailblazers, you'll have everything you need to succeed. So try Salesforce for free today and discover how it can help your business thrive.

Are you looking for a way to boost your marketing efforts and acquire qualified leads? Look no further than Outgrow, a SaaS tool that offers simple, no-code tools to help you achieve just that. With Outgrow, you can take advantage of over 1000 pre-optimized templates to increase your conversion rates to over 40%. Plus, the tool offers the ability to personalize answers to your customers' questions while also qualifying your leads.
Outgrow's Pricing
Outgrow offers three pricing options: Growth ($59/month), Pro ($149/month), and Enterprise (custom pricing). Each package offers increasing levels of features and capabilities.
Outgrow Reviews
Many customers have raved about Outgrow's effectiveness in improving their conversion rates and providing valuable insights into their customer base. One customer praised the tool's ability to provide personalized, relevant information in real-time through its calculators, quizzes, recommendations, and chatbots. Another customer noted Outgrow's user-friendly interface and fast support turnaround time. However, some customers have expressed frustration with the tool's limitations in terms of customization and advanced features.
Large companies such as Nike, Amazon, and Salesforce have all utilized Outgrow to improve their marketing efforts. In one case study, Golf Avenue gained over 82,000 leads and increased their conversion rate by 33% by using Outgrow's interactive content. With a 4.9 average rating on platforms like Capterra and G2 Crowd, it's clear that Outgrow is a reliable and effective choice for boosting your marketing.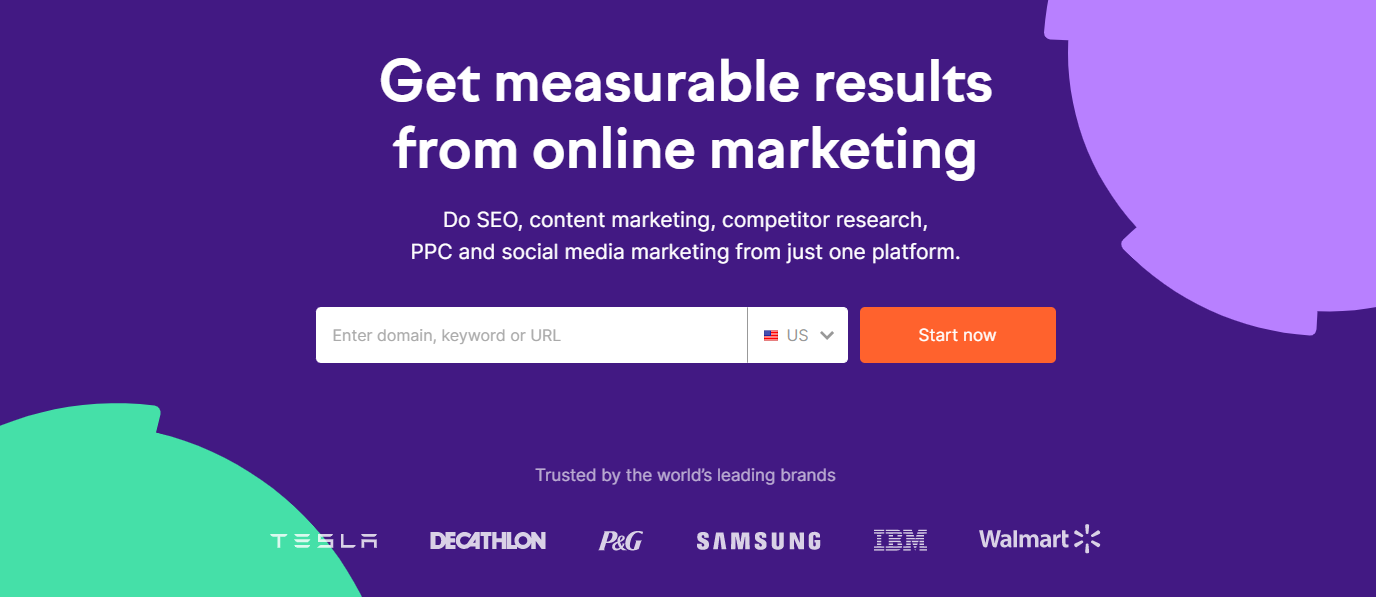 Semrush is a comprehensive SaaS tool that helps SEO experts and individuals maximize their online marketing efforts. With its all-in-one SaaS tool, users can easily manage SEO, content marketing, competitor research, PPC, and social media marketing. Semrush is trusted by 10 million marketing professionals and used by 30% of Fortune 500 companies. It has won 21 international awards as the best SEO software suite. It provides insights into over 23 billion keywords, 43T backlinks, and 808M domain profiles. The CEO and founder, Oleg Shchegolev, even guarantees that users will find a better tool that offers less than Semrush.
Whether you're looking to improve your search rankings, monitor your competitors, or streamline your agency processes, Semrush has the tools and insights you need to succeed. Try it today and see what it can do for you!
Prices and Packages
Semrush offers several packages to fit different needs and budgets. The pricing starts from $99.95 per month for the Pro package and goes up to $449.95 per month for the Business package. Each package offers different features and limits, so users can choose the best fit their needs.
User Reviews
Semrush has received both positive and negative reviews from its users. Some users appreciate the tool's comprehensive features and ease of use, while others criticize its pricing and user interface.
For example, Trevor Stolber, the founder of STOLBER Digital Marketing Agency, appreciates Semrush's social media posting tool, while Casey Camilleri Marx, a performance marketer, has been using Semrush for 7+ years and heavily relies on it to help move sites to the top of Google.

Freshdesk SaaS Tool: Delivering Effortless Customer Service. Freshdesk is a comprehensive, cloud-based customer support solution that provides businesses with an omnichannel SaaS tool to engage with customers across different touchpoints. With Freshdesk, businesses can simplify customer support and make every agent a customer champion, delivering the support customers expect in their channel of choice. The Freshdesk platform helps businesses achieve speed in delivering remarkable customer service, with many customers realizing productivity gains in under three months.
Pricing SaaS Tool
Freshdesk offers several pricing packages, starting at $15 per agent per month. The pricing options include the following:
Sprout – $15 per agent per month
Blossom – $29 per agent per month
Garden – $49 per agent per month
Estate – $89 per agent per month
Forest – Custom pricing
Reviews
Like: "We began looking for a new tool in autumn and were keen to get one in place and optimized ahead of the Christmas peak period. Freshdesk ensured that the implementation process was as smooth as possible, and the team was up and running within 48 hours." – Vaughan Potter, Head of Customer Services, Hamleys.
Dislike: Not available.
Trusted by over 50,000 businesses, Freshdesk is a reliable and effective solution for delivering customer and agent delight. Whether through Freshdesk Support Desk, Freshchat, Freshdesk Contact Center, or Freshdesk Field Service Management, businesses can provide the best, most intuitive support across all channels, proactively understanding customer needs to service excellence the first time. Freshdesk is also better with the Freshworks Neo SaaS platform, delivering delightful customer experiences and allowing businesses to respond to challenges and scale their business.

Buffer is a SaaS tool that helps you grow your audience and manage your social media presence. One simple dashboard allows you to plan and publish content for SaaS platforms like Instagram, TikTok, Facebook, Twitter, Pinterest, and LinkedIn.
Affordable and Intuitive Pricing Packages
Buffer offers a variety of pricing packages to fit your needs and budget. Choose from:
Free: Schedule up to 10 posts for one profile
Pro: $15/month for scheduling up to 100 posts for three profiles
Premium: $65/month for scheduling up to 2000 posts for eight profiles
Business: $99/month for scheduling up to 5000 posts for 25 profiles
User Reviews
Luis Cancel, Managing Editor, says, "Buffer has made sharing our story and building our brand on social media so much easier."
Troy Petrunoff, Marketing Manager, states, "For a marketing team with a lot on our plates, Buffer is a crucial tool in our brand-building efforts."
Buffer has been in business for 10 years and has over 140,000 users. With a comprehensive help center and 24/7 customer support, Buffer is an excellent choice for businesses looking to streamline their social media efforts and build a strong online presence.

Userlane is a SaaS tool that revolutionizes how organizations onboard and train employees on new software applications. With its no-code SaaS tool, Userlane helps companies identify and remove digital adoption barriers, resulting in higher productivity, reduced support effort, and happier users.
Customized Pricing for Every Business
Userlane offers custom prices for each of its customers, as they believe that custom pricing is the best way to effectively serve such a diverse customer base. To learn more about the cost of your customized plan, you can contact Userlane.
Reviews
Userlane has received high praise from its users. A verified user in computer software at a mid-market company with 51–1000 employees gave Userlane a 5-star review, calling it a "user-friendly tool for customer onboarding." They liked the ease of use, including creating tours, posting announcements, and viewing usage figures. With Userlane, they could guide their users through the application, promote support articles, and increase the usage rate of functions.

On the other hand, the same user wished that Userlane would provide a template for reports and allow for analytics downloads rather than manually writing down the user numbers.
The marketing manager at Userlane, Bengi Tetik, thanked the reviewer for their feedback and confirmed that exporting analytics from the portal is on the roadmap for future releases.
Overall, Userlane is an emerging technology for IT leaders. It has been named a leader in the DAP PEAK Matrix® Assessment by Everest Group and the Quadrant SPARK Matrix™: DAP in 2022. Suppose you're looking to take the next step in your software adoption journey. In that case, Userlane is the solution to delight every customer and engage every employee enterprise-wide.
CookieYes is a leading SaaS tool for managing cookie consent for businesses. With over 1.3 million users globally, it provides a simple and effective solution for website owners to comply with data privacy laws such as the GDPR, CCPA, CNIL, and LGPD. CookieYes was founded in 2018 with the aim of making cookie compliance easy and accessible for website owners, and has since evolved into a robust and user-friendly platform.
Packages and Pricing
CookieYes offers three packages: Basic, Pro, and Ultimate. The pricing starts at $ and goes up to $, depending on the number of subscribers. The packages are designed to cater to different business sizes and needs, and all include features such as fully customizable cookie banners, granular cookie control, historical consent logs, advanced website scanning, and automatic script blocking.
User Reviews
CookieYes has received positive reviews from its users, with an average rating of 4.8 out of 5 on G2 and 4.7 out of 5 on Capterra. One satisfied customer, Nicole C, Creative Director, praised the tool for being "very simple to use with quick to respond customer service". On the other hand, some users have reported a slight learning curve when setting up the SaaS tool. Still, overall, the SaaS tool is well-received for its ease of use and comprehensive features.
CookieYes is a great choice for businesses that want a complete cookie consent solution. It has customizable cookie banners, fine-grained control, and easy integration with multiple platforms. Its 14-day free trial and ability to cancel anytime make it a low-risk option for businesses to try out. The company's commitment to building tools for a transparent internet aligns with its user's privacy-conscious values. Get started with CookieYes today and level up your privacy compliance.
SaaS Experts
"Jason Lemkin is a must-follow for anyone in the SaaS space. His expertise in VC and sales shines through in every tweet. #SaaS #VC #sales"
"Mark Suster provides valuable insights and advice for startups and sales professionals. His 2x entrepreneurship experience is an asset to the Twitter community. #startups #sales"
"Aaron Ross is a legend in the sales world. His book Predictable Revenue has been a game changer for many SaaS companies. #sales #SaaS #PredictableRevenue"
"Ken Krogue is a wealth of knowledge on sales and SaaS. His contributions to Forbes and his own blog are a must-read for anyone in the industry. #sales #SaaS #InsideSales"
Conclusion
The Best 12 SaaS Tools for Businesses in 2023 are real game changers for companies looking to max out their productivity and streamline their operations. Whether you're looking to create a virtual meeting with Zoom, communicate with your team through Slack, or manage expenses with Zapier, there's a tool for every need. These tools have become a cornerstone of modern business practices, and for a good reason. With a shared calendar and the ability to visualize progress metrics, you'll have a direct view of your team's activities and be able to measure success in real time. For businesses looking to test the waters, it's a good idea to explore alternatives like Hootsuite or Zendesk. And if you need help choosing just one, take the time to check out each one and add the one that fits best to your workflow.
Casey McGuigan, Product Manager at Infragistics, discusses the current trends in SaaS analytics in his Expert Insights Series contribution. SaaS companies are integrating business intelligence (BI) capabilities into their applications to improve the analytics experience for users and employees and derive actionable insights. As a result, SaaS analytics helps organizations make informed decisions, track sales, operations and marketing data, reduce churn and increase revenue. The trends in SaaS analytics include: centralizing decision-centric data analytics, incorporating artificial intelligence, the rise of low-code SaaS platforms, adopting a mobile-first approach, and using white-label SaaS analytics. These trends will continue to expand and advance as developers gather more data and the technology becomes more responsible and scalable.
In the end, spending a little more on a good tool that works well with your workflow is a small price to pay for being more productive and getting along with others better. So give these tools a spin, and watch your business soar to new heights!