Stepping into the digital marketplace can feel like navigating a maze. But, the right toolkit can turn this complex journey into a seamless voyage. Here we handpick the 21 most effective eCommerce tools of 2023, chosen for their innovative features, proven track records, and rave reviews from users across various niches – from homegrown businesses to global giants.
Here are some of the tasks and goals these tools aim to streamline:
One of the trailblazers, for instance, is Plerdy. Known for its intuitive UX & SEO analysis, Plerdy has revolutionized how businesses understand and enhance their online presence. By illuminating areas of improvement, it drives data-based decision-making, ultimately turbocharging online growth.
In the upcoming sections, we'll dive deeper into the nuts and bolts of these tools, each one acting as a gear in your eCommerce success machine.
What are eCommerce Tools?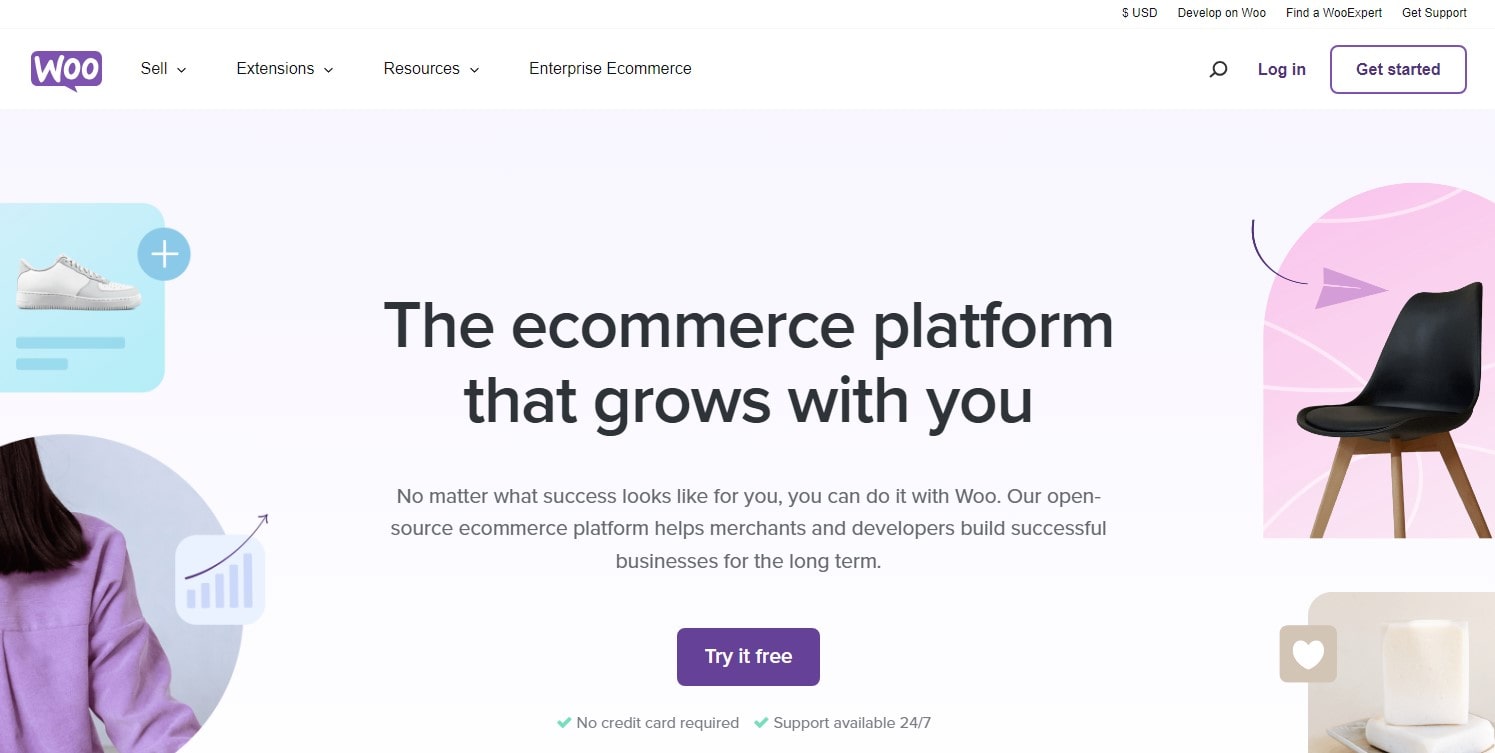 eCommerce tools are integral components that power an online business, like fuel to an engine. Encompassing a wide array of functions – from setting up online stores and managing inventory to tracking customer behavior and executing marketing campaigns – these digital powerhouses are essential for modern businesses to thrive in the competitive eCommerce landscape.
These tools serve several purposes:
To give a practical illustration, consider a health and wellness retailer. This business can utilize an eCommerce tool to build an engaging online store, complete with product descriptions, images, and a secure checkout system. It can use another tool for inventory management, ensuring they never run out of stock or retain excess. And a separate marketing tool can enable the retailer to reach its target audience – say, fitness enthusiasts – with curated email campaigns about new product launches or discounts.
eCommerce technologies streamline online business procedures, letting firms focus on their strengths. They are the allies of business owners, driving performance, growth, and, ultimately, success in the digital marketplace.
How do eCommerce Tools Help Businesses?
Building software from scratch, such as shopping carts, can take time and effort. However, with solid eCommerce business tools, you can streamline the process, manage your eCommerce business efficiently, and keep costs low. Among the advantages of eCommerce business tools are the following:
According to Manoella Nolasco, a video marketing manager at Plytix, running an eCommerce business can be challenging, but having the right tool and software in your eCommerce tech stack can make the process smoother.
How to Choose the Top Ecommerce Tools?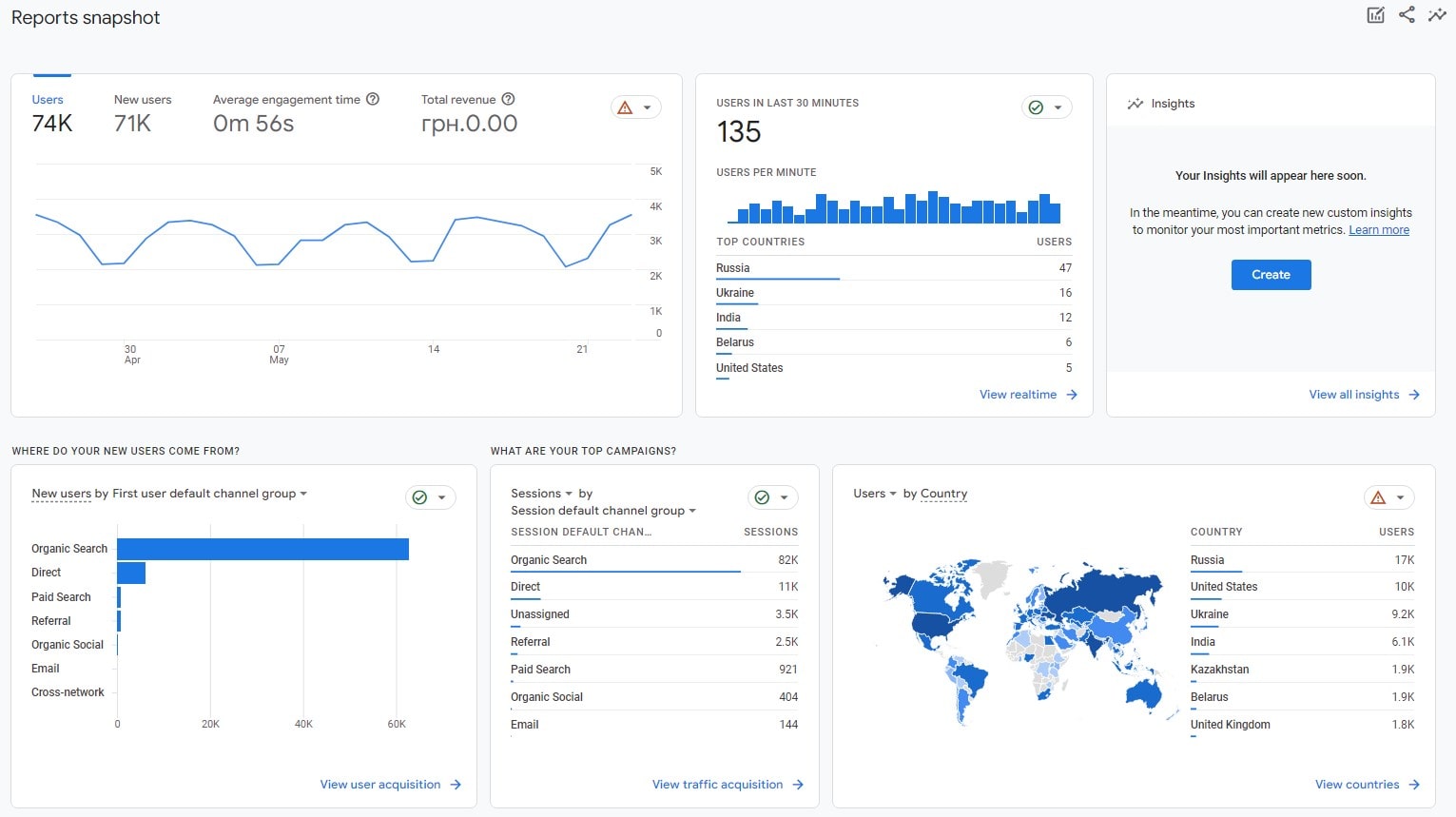 In the dynamic landscape of eCommerce, selecting top-tier tools can be likened to finding perfect pieces of a complex puzzle. These tools need to fit snugly with your business needs, powering up your online storefront, automating operations, and supercharging marketing strategies. So, how do you sift through the plethora of options and pick the gems?
The first step in your selection process should involve defining your needs. Each business has unique demands – a fashion retailer's requirements differ vastly from a digital learning platform. Identify your specific needs, be it inventory management, email marketing, or customer service automation.
Here's a handy checklist for your tool selection journey:
Let's take an online bookstore as an example. This business needs a tool that can handle a large catalog, integrate with an advanced recommendation engine, and support a high volume of transactions. An inventory management system like Zoho Inventory, coupled with marketing tools like Mailchimp for personalized emails, would be a good fit here.
In essence, the key to picking the best eCommerce tools lies in understanding your unique needs, thoroughly researching available options, and aligning them with your long-term business strategy. The right tools act as powerful catalysts, propelling your business towards eCommerce success.
Analytics Tools for Businesses
User behavior, performance trends, and return on investment are all measured using eCommerce analytics (ROI). The following are a few of the best analytics tools for eCommerce businesses:
1. Plerdy Business Tool

Suppose your eCommerce business's design, buttons, banner, marketing campaign, or something else isn't converting visitors into customers; you need to figure out why. Of course, without data, it is difficult to analyze why a user left your online store, and blind "optimization" through gradual changes takes a long time. This eCommerce tool for website is an analytics tool that shows how customers behave in your online store based on heatmap data and recorded video sessions. You can survey visitors and offer a discount on your products using popup forms.
According to reports, a lot of businesses, including Dr. Leeds, Divine Design, and FLOWYZE, employ this eCommerce tool for their tech stacks.

Google Analytics is a digital analytics tool that allows using free data analysis tools for SEO and marketing campaigns. It tracks the performance of eCommerce business marketing, content, and products, among other things.
This eCommerce tool assists you in making better business decisions by leveraging this data and Google's machine-learning capabilities. Google describes this eCommerce tool for business as a simple and easy-to-use tool that allows you, the website owner, to measure how your visitors interact with the content on your website using JavaScript tags.
This eCommerce tool for online stores is supposedly used in the software stacks of 68,894 firms, including Uber, Airbnb, Google, Spotify, Udemy, LaunchDarkly, Robinhood, and Slack.
3. Mixpanel Business Tool

Mixpanel is the most reputable and widely used eCommerce analytics tool for businesses. It enables you to analyze how customers interact with your eCommerce business, track conversions, and comprehend user experience across devices.
This eCommerce tool for businesses is excellent for analyzing your conversion rate to improve it, measuring active usage to increase engagement, and determining retention drivers to increase your returning customers.
They currently serve over 26,000 eCommerce businesses from various industries. Uber, Expedia, BuzzFeed, and Yelp are among their clients.
So, Plerdy, Google Analytics and Mixpanel are the three top analytics business tools capable of significantly boosting your eCommerce.
SEO & Research Tools for Businesses
Search engine optimization and research tools are used to learn about your competitors, identify opportunities in your niche, and learn how to improve your website and campaigns. The following are the best SEO and research tools for your eCommerce business:
4. Ahrefs Business Tool

Ahrefs is a nice eCommerce tool for increasing search traffic used by content marketers, bloggers, SaaS companies, agencies, and eCommerce businesses.
Its use of proprietary data distinguishes it from other platforms. The tool has access to extensive industry data, allowing for better results. It also includes a collection of free SEO tools that you can use to boost your ranking and drive organic traffic to your website.
This eCommerce tool is utilized by Search Engine Optimization, Inc., Blackfriars Group, Red Hat, and Arkadin SAS, among others.
5. Linkio Business Tool

Linkio is a helpful competitive analysis tool for marketers who want to improve their rankings through link-building but need to know how many links to build or how their competitors rank.
You can create a link-building blueprint using Linkio's combination of APIs and crawlers to answer questions about the quantity and types of links to build. Furthermore, a rank tracker and backlink monitoring module aid in tracking progress, and an email module aid in automating blogger outreach.
Shopify, Etsy, Craigslist, Meta, Walmart, and Target are the top companies that use this eCommerce tool for business.
If you need a good SEO & research business tool to run on your eCommerce website, Ahrefs or Linkio will serve you well.
Shopping Cart Tools for Businesses
You should have the best shopping cart software that is fast and relevant to the shopping experience you offer. The following are the best shopping cart eCommerce tools for business:
6. Shopify Business Tool

Shopify is an all-in-one eCommerce tool that assists businesses in establishing a strong online presence. It's simple enough for beginners to start their eCommerce business.
This fine eCommerce tool for online businesses is scalable and includes powerful features and tools like storefront design and customization, store management, marketing and SEO, and analytics. Furthermore, Shopify stores are developed with a built-in mobile commerce shopping cart to be ready for m-commerce. This feature allows your customers to browse and buy via mobile devices.
The popular brands that use this eCommerce tool (platform) for creating online stores are Kylie Cosmetics, Skims, KKW Beauty, Sephora, Rebecca Minkoff, Victoria Beckham Beauty, LeSportsac, and Red Bull.

WooCommerce is a customizable, open-source platform with a plugin that can be used with any WordPress website, allowing you to set up your online business using your existing website. It also has a mobile app that allows you to manage your store while on the go.
This eCommerce tool for business uses a REST API, which makes it flexible, scalable, and simple to integrate with various services such as marketing, payments, Google Analytics, and accounting.
The top 5 clients of this eCommerce tool (as a WP plugin) are Clickbank, Awesome Inventions, The Spectator Magazine Shop, WorthPoint, and Bookriot.
Shopify and WooCommerce stand out among shopping cart websites. With them, your eCommerce business will only benefit.
Communications and Email Marketing Tools for Businesses
Email remains one of the best effective channels for marketing. An email marketing platform must generate relevant, personalized, and targeted emails at scale. Below are the most effective email marketing tools for online retailers:

Smarter Contact is an omnichannel messenger tool designed to assist businesses in nurturing leads. The tool is simple to use, and you can create a customized marketing campaign and automatically follow up with leads with just a few clicks.
It also includes a CRM that allows you to create a contact list in one place and an intuitive, customizable grading system to filter your leads based on their level of interest.
Top clients of this eCommerce tool are The Clymb, Marriott, Apollo Education Group, Uber, and Mom and Dad Money.

Mailchimp, designed for small businesses, assists you in getting online, from having a custom domain to creating a website to sell your products. You can also create multichannel campaigns with email, landing pages, digital ads, social posts, and postcards. This eCommerce business tool also has the following features:
Some companies that use or have used this great e-commerce tool are Robo 3D, Bingo Card Creator, Blush Boutique Co, FLXCUF, Concept Marketing Group, and Sleeves 2 Go.
In the search for excellent communications and email marketing business tools, pay close attention to Smarter Contact and Mailchimp. They are well worth it!
Social Selling Tools for Businesses
The best social selling tools for your business are a must when selling online. The following are some of the best social-selling eCommerce tools for businesses: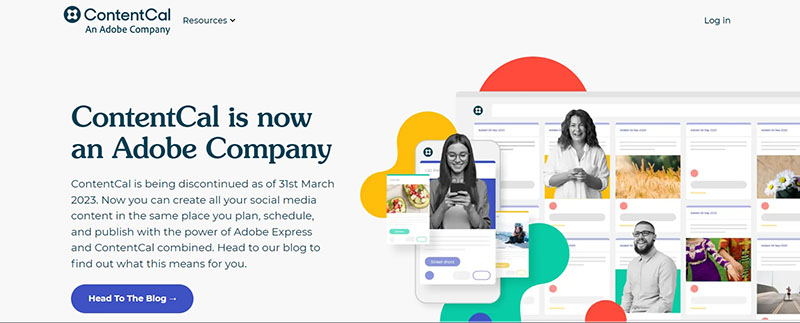 ContentCal is a multichannel content marketing tool that allows you to plan, create, manage, and analyze regional and global content or campaigns. This eCommerce tool also allows you to collaborate and connect with multiple teams and improve communications to save time.
Despite its features and capabilities, ContentCal has a simple and intuitive user interface with a low learning curve.
The top customers of this eCommerce tool are Madewell, Nike, Burberry, Minimalist Baker, and Aerie.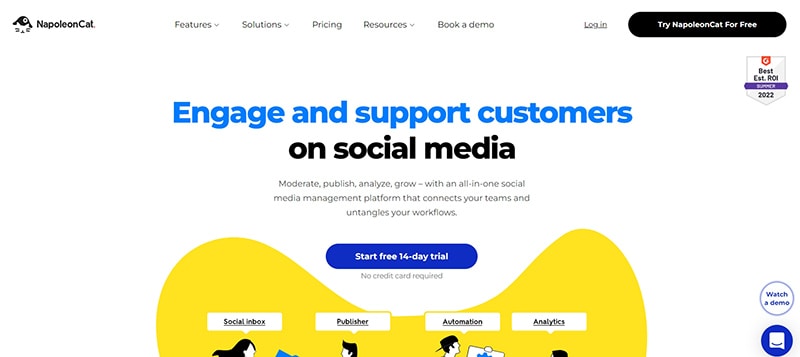 NapoleonCat is a social media marketing and management tool for small businesses, eCommerce business, agencies, and enterprises. To streamline operations, it can handle social customer service, social media analytics, scheduling, agency and team management, engagement tracking, and automation.
It is a time-saving tool that allows groups to save up to 70% of their time and energy.
Global organizations use this eCommerce business tool. Their customers are Avon, Sony, WWF, Allianz, and the New Zealand Ministry of Business, Innovation & Employment.
ContentCal and NapoleonCat are outstanding social selling business tools due to their rich functionality and intuitive interfaces.
Customer Service or Support Tools for Businesses
It is critical to have an eCommerce tool that assists online shoppers throughout their customer journey. Ideally, you'll want a customer support platform that retains and attracts new customers. Below you can find the best eCommerce tools for customer service:
12. Zendesk Business Tool

Customer service is frequently a difficult field. Zendesk is a tool that enables you to provide the best possible support to your customers, whether in service or sales. This powerful tool also functions as an engagement tool, allowing you to improve team relationships and manage your sales pipeline more effectively.
Sunshine from Zendesk can help you provide a personalized and innovative customer experience. It is a tool that increases productivity by streamlining workflows and automating processes. While Sunshine has pre-built capabilities, you can customize it to create better customer experiences.
2,424 companies reportedly use Zendesk, including Uber, Twitter, and Instacart. Pinterest, and Shopify.
13. LiveChat Business Tool

LiveChat is a full-service customer support tool that connects businesses with their customers and generates revenue. This eCommerce tool for businesses enables you to capture qualified leads using custom forms and AI Chabot automation, automatically track sales and see how chats help boost your revenue and create engaging product cards that showcase your items.
LiveChat is a tool that combines artificial intelligence and human resources to provide you with a more proactive approach to addressing customer problems and anticipating their queries, allowing you to respond faster?
The companies that use this eCommerce tool for business are TYR Sport, UNF, wizzcash, Orange, and Cpanel.
So, if you're looking for an efficient customer service or support business tool, consider using Zendesk or LiveChat. They will both perfectly meet your business needs.
Order Fulfillment Tools for Businesses
One of the most difficult aspects of running an eCommerce website is managing inventory and fulfilling customers' orders. The best order fulfillment tools resolve this issue. Some eCommerce business tools are as follows:
14. Veeqo Business Tool
Veeqo is a top eCommerce tool for businesses that will help you streamline multichannel inventory and shipping. It integrates with various leading platforms, including Shopify, Amazon, and eBay, and manages orders from all channels you choose to sell.
This eCommerce tool for business will not only sync your inventory but also assist in shipping your orders. It also helps you process returns if any. Plus, the tool has the following features:
The top 5 customers of this eCommerce tool provider are the CITY OF SHREVEPORT, Freelance Writer, Seeders Limited, Dispatch, and Veeqo Ltd.
15. Shipwire Business Tool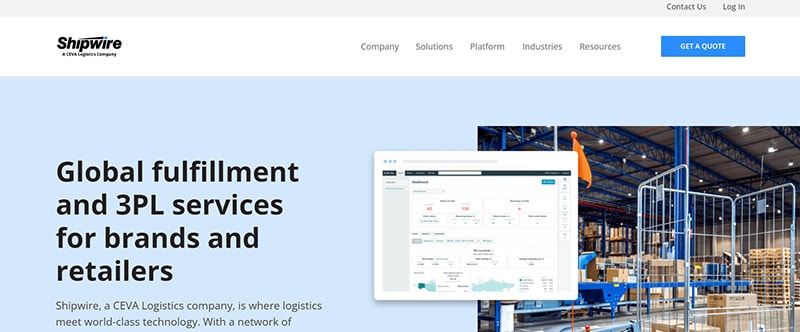 Shipwire is a cloud-based tool specializing in product distribution and order fulfillment. It applies cutting-edge fulfillment technology without sacrificing usability.
Shipwire has an easy-to-use interface, a comprehensive developer kit, and a large data set that includes sales orders, purchase orders, inventory, warehouses, and work orders.
The top business customers using this eCommerce tool are Amazon, eBay Fulfillment, Magento, Shopify, Shopify Plus, and Bigcommerce.
Now you know what order fulfillment business tools can bring you maximum benefit. Let's consider productivity software.
Productivity Tools for Businesses
To start a successful business, you need a plan, motivation, and productivity tools to help you get things done. Let's look at how these eCommerce business tools can help you become more efficient and productive in your business.
16. Hubstaff Business Tool

Doing repetitive tasks wastes time and makes you miss out on other jobs. With productivity tools like Hubstaff, you can track time efficiently, increase team productivity, and save time with process automation.
Hubstaff is a simple solution for teams looking to identify and address productivity bottlenecks such as inefficient processes. Other characteristics include:
Companies using this eCommerce tool for business are Upwork, Global Inc., SAS, Various, Inc., Igloo Products Corp, and payever.
 17. Asana Business Tool

With Asana, a tool for managing projects, processes, and workflows, you can become more organized and productive. It uses a unique Work Graph data model to provide you with everything you need to collaborate, meet deadlines, and achieve your objectives.
It supports universal reporting and automation features for simplified workflows and reduced errors. It also has workload management features for better task and project distribution and balancing.
1,191 companies reportedly use this eCommerce software for business, including Uber, Airbnb, Instacart, Robinhood, Stripe, and Pinterest.
Hubstaff and Asana can significantly boost your productivity. Consider giving them a try.
Payment Tools for Businesses
Starting an eCommerce business can be both exciting and financially rewarding. However, as you prepare to launch your eCommerce business, selecting a payment processing solution is critical to benefit both you and your customers. The following tools can assist you in this endeavor.

Partial.ly enables you to offer flexible payment plans to your customers and allows them to shop for what they want at affordable installment terms. This tool offers payment for your customers and increases sales and conversions for your company.
Best of all, this eCommerce tool for business integrates with a wide range of popular eCommerce and invoicing platforms, allowing you to leverage its power without abandoning your current stack.
The top websites using this eCommerce tool for business are based on traffic. Among their customers: allpcrepair.co.uk, ava-love-doll.fr, and qbasil.dev, chasseusedarcenciel.com, and mywebs.fr.
19. Klarna Business Tool

Klarna for business is a payment platform that aims to assist businesses in attracting, converting, and retaining customers by providing flexible payment options and targeted marketing. Businesses of all sizes can benefit from up to a 30% increase in conversion and a 45% increase in average order value when using Klarna's payment solutions.
This eCommerce tool uses AI-powered technology to help enterprises create performance-driven marketing solutions for increased revenue and return on advertising spend (ROAS).
The main customers of this e-commerce tool for business are Nike, JD Sports, Asos, Halfords, and View.
Partial.ly and Klarna are examples of great payment business tools. But you can research many more available tools if you want to compare them with competitors.
Referral and Retention Tools for Businesses
Customer retention is just as important in eCommerce as new customer acquisition. The following are the best referral and customer retention tools:
Referrals are one of the most effective ways to spread the word about your company. ReferralCandy assists you in developing a referral program that rewards your customers for referrals while also allowing you to track them for insight.
It's simple to set up and allows you to customize rewards. It also supports one-click integration with other eCommerce, email, developer kits, marketing, and subscription platforms.
The customers currently using and helping ReferralCandy eCommerce tools for business are PURELEI GmbH, purelei.com, Mannheim, BW, Deux par Deux, and deuxpardeux.com.
21. Smile.io Business Tool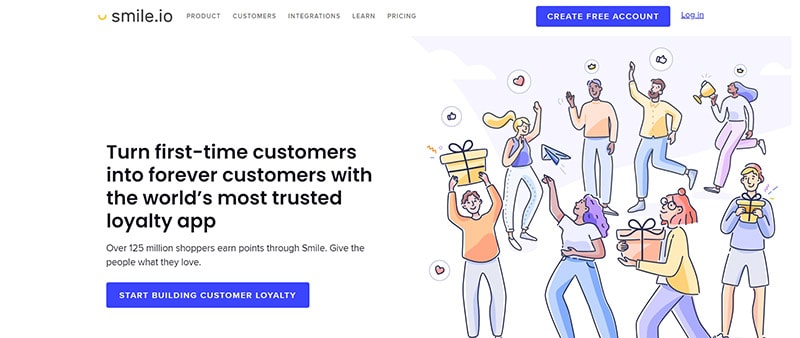 Smile.io is a simple eCommerce tool that converts one-time buyers into repeat customers. This platform enables you to provide valuable on-site experiences for your customers while increasing customer engagement through rewards programs. Points programs, VIP programs, and referral rewards are examples of these.
Some clients of eCommerce tools for business include Boba Inc., Bling Jewelry Inc., Artbeads.com, Wholesale Marine, and Starfire Direct, Inc.
Conclusion
Using the correct tools can make eCommerce less intimidating. Essential tools like Plerdy can optimize your business strategy, acting as a reliable source of aggregated data and statistics. Plerdy is great for businesses that think about optimizing their marketing efforts and user behaviour analysis.
The world of eCommerce is filled with integrations, from marketinghub tools to influencer collaborations. For instance, let's chat about Sitecore – its pros include easy development and helpful trial periods. It's a standout tool that lets your business soar in today's competitive ecomm world. It's not just about Sitecore; tools like Mixpanel, Ahrefs, and Shopify come with their own strengths and developments. They offer innovative ways to automate your processes, deliver results, and improve overall customer experience.
Working with the right tool involves using detailed feedback to make the necessary changes. Tools like Thirstylink and TikTok are rising stars in the ecommerce world. Shopify's app choices explain why so many businesses use them. These innovative instruments are designed to enhance the customer journey and ensure you're staying ahead in the game.
Tools depend on your business demands. It's about finding what fits with your brand and makes your daily operations smooth. What's your next move? Perhaps it's time to consider Plerdy – with a risk-free trial on offer, it could be your game-changer. Try it and watch your business fly.
Remember, don't just pick a tool – pick the right tool for your business!