Welcome to the "15 Best Marketing Agency Software in 2023" 🚀 Embarking on a quest to find the perfect marketing agency software? Buckle up as we present a meticulously curated list of the top 15 contenders in 2023 that are poised to revolutionize the marketing landscape. These exceptional software solutions strive to simplify your workload, boost productivity, and help you achieve marketing excellence.
Here's a sneak peek of the diverse tasks and goals they tackle:
Streamlining campaign management
Enhancing team collaboration
Optimizing content creation and scheduling
Boosting client engagement through analytics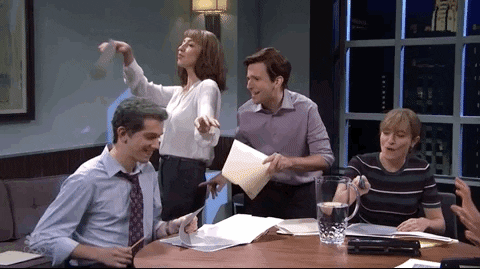 We've also included insights from Plerdy UX analysis data to ensure a comprehensive analysis, shedding light on each software's usability and user experience.
From fledgling startups to seasoned marketing gurus, this article caters to professionals across the spectrum, offering a wealth of knowledge designed to help you confidently navigate the digital domain. So, let's dive in and discover the ideal marketing arsenal that will propel your agency to new heights in 2023 and beyond.
What Is Marketing Agency Software?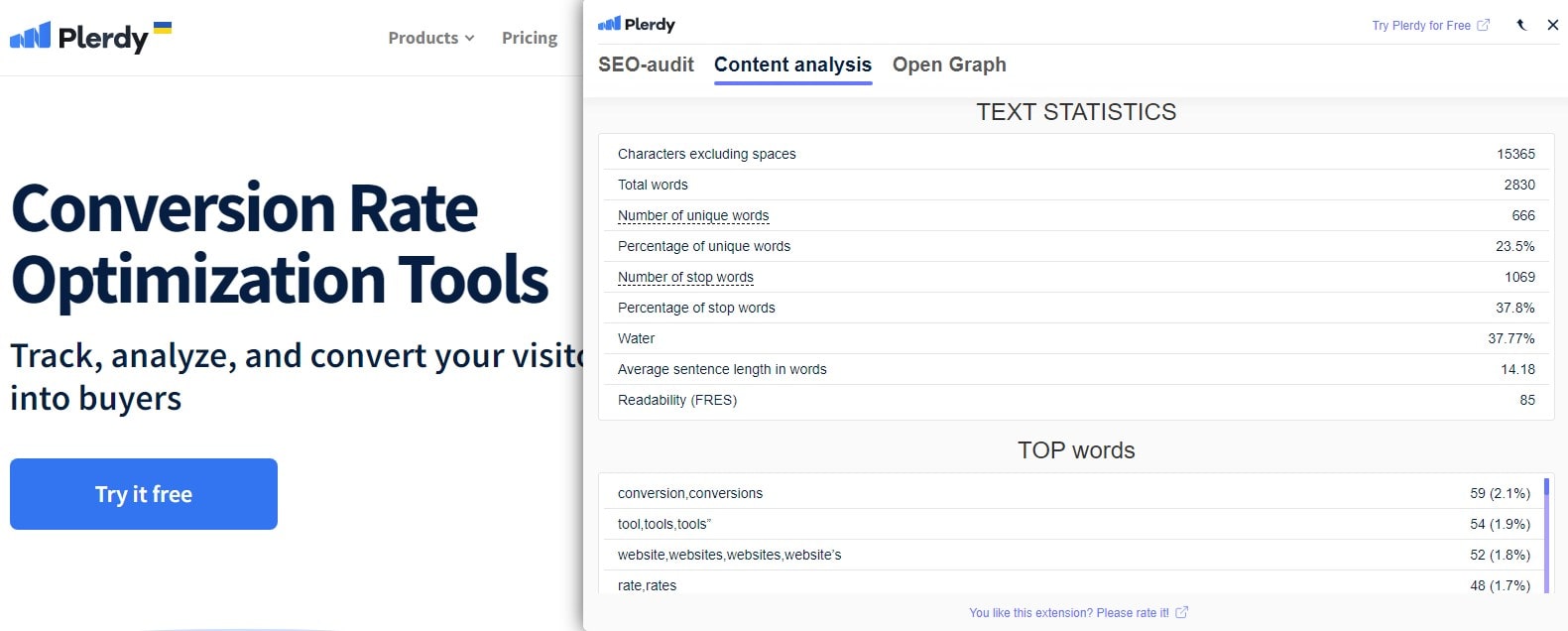 In the fast-paced marketing realm, agency software emerges as an invaluable tool, streamlining tasks and enhancing efficiency. Picture this: a comprehensive platform that centralizes campaign management, client communication, and team collaboration, all in one neatly wrapped package. That's what marketing agency software brings – empowering agencies to optimize operations and deliver exceptional results.
Some key features of this software include:
By harnessing the power of marketing agency software, professionals can cast their nets far and wide, catching the attention of potential clients and reeling them in with tailor-made strategies. For instance, a well-crafted content calendar keeps the creative juices flowing and ensures campaigns remain relevant, timely, and engaging. Meanwhile, seamless social media management amplifies brand reach, fostering meaningful connections with the target audience.
In a nutshell, marketing agency software is the compass guiding marketers through the labyrinth of digital advertising. By consolidating various tasks and tools under a unified platform, this software enables agencies to cut through the noise, stay organized, and sharpen their competitive edge – all without breaking a sweat. So, gear up and embrace the future of marketing with this innovative software by your side.
Benefits of Using Marketing Software

Embracing the power of marketing software is akin to unlocking a treasure trove of benefits for businesses and agencies alike. By automating various tasks and providing valuable insights, marketing software streamlines processes and paves the way for measurable success.
Some notable benefits include:
Time-saving automation
Enhanced collaboration
Data-driven decision-making
Improved customer engagement
Streamlined budget management
Picture this: instead of juggling countless tasks, your team can rely on marketing software to automate repetitive processes, freeing valuable time to focus on strategy and creativity. Furthermore, such software fosters teamwork, allowing employees to collaborate seamlessly and share crucial real-time information.
The cherry on top? Marketing software facilitates data-driven decisions, eliminating guesswork by offering actionable insights and analytics. By tapping into this wealth of information, businesses can fine-tune their strategies, ensuring they hit the bullseye every time.
As the icing on the cake, marketing software boosts customer engagement by personalizing content and targeting the right audience. The result? A loyal fanbase that keeps coming back for more.
Last, marketing software simplifies budget management by offering a bird's-eye view of expenses and ROI. With a clear financial roadmap, businesses can allocate resources efficiently and maximize profits.
How To Select The Right Marketing Agency Software
Navigating the sea of marketing agency software options can be overwhelming, but fear not! With a keen eye and a clear set of priorities, you can chart a course toward the ideal solution tailored to your agency's unique needs.
To select the right marketing agency software, consider the following factors:
Features and functionality
Scalability and adaptability
Ease of use and integration
Support and training
Budget and pricing
First and foremost, assess the features and functionality that align with your agency's requirements. Then, whether it's social media management, content scheduling, or analytics, ensure that the software ticks all the right boxes.
Next, consider scalability and adaptability. As your agency grows, you'll need software that can keep up with the pace – able to expand and adapt to your evolving needs.
Don't overlook ease of use and integration – a user-friendly interface and compatibility with your existing tools can make or break your team's productivity.
Support and training ensure a smooth transition to the new software. Opt for a provider that offers comprehensive resources and responsive customer service.
Lastly, keep your eyes on the prize – find a software solution that fits your budget without compromising quality or functionality.
By weighing these factors carefully, you'll be well-equipped to make an informed decision and invest in the marketing agency software that best suits your agency's needs – a match made in heaven.
List Of The Top 15 Marketing Agency Software
Dive into the definitive compilation of the "15 Best Marketing Agency Software" and uncover hidden gems tailored to elevate your marketing endeavors. Each meticulously selected software in the lineup offers a unique blend of features, empowering agencies to navigate the digital landscape with finesse. By exploring this treasure trove, you will discover the ultimate toolkit that sparks creativity and drives success in the ever-evolving marketing world.

Transform your marketing game with Plerdy, the all-in-one software tool designed for marketing agencies to skyrocket conversion rates. Utilizing Plerdy's cutting-edge features, you'll leave no stone unturned in optimizing your clients' websites. Here's what Plerdy brings to the table:
Heatmap: Real-time visualization of website clicks for instant insights.
SEO Checker: Ongoing collection of crucial SEO tags for better ranking.
Session Replay: Decipher visitor behavior and tailor user experiences.
Event Tracking: Seamless synchronization of events with Google Analytics.
Popup Forms: Effortless customization of versatile popup forms.
Sales Performance: Assign purchase data to each site element for optimization.
Conversion Funnel: Identify visitor drop-offs and ignored pages.
Net Promoter Score: Ace your feedback collection game.
Plerdy's software tool is the secret weapon of top marketing agencies worldwide, delivering a 1.5x increase in sales for their clients. With its quick installation, cost-efficiency, data security, and easy integration, Plerdy is the ultimate choice for any business looking to improve its website's performance. So take advantage of the opportunity to supercharge your marketing strategies and delight your clients with Plerdy's outstanding results.

Elevate your marketing agency's success with HubSpot, the all-in-one software tool streamlining your inbound marketing efforts. HubSpot's comprehensive features let you manage, measure, and optimize every aspect of your campaigns to generate quality leads and drive conversions:
CRM Integration: Seamlessly connect your marketing efforts with sales by integrating HubSpot's built-in CRM.
Content Creation: Craft engaging content using HubSpot's blogging and landing page tools.
Email Marketing: Design and send personalized emails that resonate with your audience.
Social Media Management: Schedule and monitor your social media presence to keep your brand's conversation going.
Analytics and Reporting: Analyze campaign performance with in-depth reporting and make data-driven decisions.
Transform your marketing strategy into a well-oiled machine with HubSpot's robust suite of tools. The ace up your sleeve empowers you to create tailored campaigns and build lasting customer relationships. So don't let your competitors get the upper hand—join the ranks of successful marketing agencies using HubSpot today.

Empower your marketing agency with Monday.com, the all-in-one software tool tailored to revolutionize your team's productivity and project management. Optimize your marketing strategies and elevate your results by utilizing Monday.com's comprehensive suite of features:
Streamlined Collaboration: Enhance teamwork with seamless communication and file sharing.
Intuitive Workflow: Design customized boards and automate tasks for efficient project management.
Visual Progress Tracking: Monitor project status with visually-appealing timelines and Gantt charts.
Insightful Analytics: Harness data-driven insights to inform smart decision-making.
Integration Capabilities: Connect your favorite tools and apps for a smooth workflow.
By embracing Monday.com, your marketing agency will thrive, thanks to its user-friendly interface and dynamic capabilities. Say goodbye to scattered information and miscommunication, and welcome a new era of organized, efficient, and successful marketing campaigns. Don't settle for less; join the Monday.com revolution and experience the transformative power of a streamlined project management tool.

Revolutionize your marketing agency with SEMrush—the cutting-edge software tool that elevates your SEO and content marketing. This powerful suite of features empowers you to outperform your competition and achieve remarkable results:
Keyword Research: Discover lucrative keywords and optimize your content for maximum visibility.
Competitive Analysis: Uncover your rivals' strategies and stay one step ahead in the digital marketing landscape.
Site Audit: Identify and fix technical issues to ensure your website runs like a well-oiled machine.
Backlink Analysis: Monitor and analyze your backlink profile to enhance your domain authority.
Content Marketing: Create and optimize high-quality content to engage and convert your target audience.
With SEMrush by your side, your marketing agency is destined to soar. Leveraging this comprehensive tool will unlock valuable insights and drive measurable results. So don't settle for mediocrity—embrace SEMrush and watch your agency's success skyrocket.

Elevate your marketing agency's performance with Marketo, the all-in-one software designed to streamline your campaigns and maximize ROI. This dynamic platform empowers your team to achieve outstanding results through its robust suite of features:
Email Marketing: Craft engaging emails that reach the right audience at the right time.
Lead Generation: Capture and nurture lead to drive conversions and grow your client base.
Social Media: Harness the power of social networks to amplify your brand's reach and engagement.
Analytics: Gain actionable insights to optimize your campaigns and achieve your marketing goals.
Personalization: Deliver tailored experiences to each user, fostering stronger relationships and boosting customer loyalty.
With Marketo, your agency can rise above the competition and deliver unparalleled results for your clients. Embrace this innovative software tool and watch your marketing campaigns transform into a well-oiled machine, driving success and business growth like never before.

Transform your marketing agency's success with ActiveCampaign, the all-encompassing tool designed to elevate your strategies and deliver exceptional results. This powerhouse platform provides everything you need to create, launch, and track winning campaigns, all while forging meaningful relationships with your target audience.
ActiveCampaign's feature-rich environment includes the following:
Email Marketing: Craft captivating messages in the right inboxes and drive engagement.
Automation: Streamline your workflows, making your team's efforts more efficient and effective.
CRM: Manage customer interactions with ease, nurturing leads and fostering loyalty.
Segmentation: Target specific groups within your audience for tailored, high-impact campaigns.
Analytics: Dive deep into your campaign data to make informed decisions that propel your success forward.
Equip your marketing agency with the power of ActiveCampaign and witness your campaigns soar to new heights. This software tool drives successful strategies that captivate audiences, generate conversions, and ultimately grow your business.

Boost your marketing agency's productivity with Trello, the intuitive and flexible project management tool that helps teams stay organized and focused. Trello's visually appealing interface makes overseeing all aspects of your campaigns a breeze, ensuring nothing slips through the cracks.
Discover the key features of Trello that set it apart from the crowd:
Boards: Make project boards to track progress.
Lists: Break tasks into actionable steps, streamlining your team's workflow.
Cards: Assign tasks, attach files, set deadlines, and engage in discussions to keep everyone on track.
Labels: Categorize tasks using color-coded labels, making prioritizing and filtering work easier.
Integrations: Seamlessly connect Trello with your favorite tools to streamline your processes.
Trello is the go-to software tool for marketing agencies seeking to optimize their project management and enhance collaboration. Join countless professionals who have harnessed the power of Trello to unlock their full potential and achieve outstanding results.

Elevate your marketing agency's game with Hootsuite, the cutting-edge software tool designed to simplify and streamline your online presence. Boasting an array of powerful features, Hootsuite empowers you to manage multiple platforms, effortlessly monitor performance, and engage with your audience – from a single, user-friendly dashboard.
Maximize your marketing potential with Hootsuite's outstanding features:
Unified Inbox: Manage all your social media messages, comments, and mentions in one place – no more juggling between platforms.
Scheduled Posts: Craft and schedule content ahead of time, ensuring a consistent and well-timed presence.
Analytics: Dive into insightful reports that help you gauge your campaigns' effectiveness and refine your strategies.
Team Collaboration: Assign tasks, approve content, and track progress, keeping your team in sync and accountable.
App Integrations: Enhance your Hootsuite experience by integrating it with your favorite marketing tools.
Don't let social media overwhelm you – tap into the full potential of your marketing agency with Hootsuite. Say goodbye to scattered strategies and hello to a cohesive, results-driven approach that will leave your competitors in the dust.

Elevate your marketing agency's social media prowess with Buffer, a top-tier software tool that simplifies content scheduling and streamlines your digital presence. It's an easy-to-use interface, and robust features make managing multiple platforms a breeze, allowing you to focus on crafting engaging content while Buffer takes care of the rest.
Buffer's amazing features can maximize your marketing agency's potential:
Seamless Scheduling: Queue content for optimal posting times, ensuring your audience stays engaged.
Platform Integration: No more platform-hopping—manage all your social media accounts from one place.
Analytics and Reporting: Keep a finger on the pulse of your campaigns with insightful data that drive informed decision-making.
Team Collaboration: Work closely with your team, streamlining communication and approval processes.
Customizable Posting: Tailor content for each platform, making the most of each unique audience.
With Buffer at your side, you can leave behind the hassle of juggling multiple social media accounts and say hello to a cohesive, results-oriented approach. Stay ahead of the curve and watch your marketing agency thrive.

Regarding delivering outstanding results for marketing agencies, Sprout Social is a powerful software tool designed to revolutionize your social media management. This all-in-one platform unites analytics, scheduling, and engagement into a single, streamlined solution – perfect for teams looking to supercharge their digital presence.
Experience the transformative benefits of Sprout Social for your marketing agency:
Unified Inbox: Manage conversations from multiple platforms in a centralized location, making it a cinch to engage with your audience.
Publishing Calendar: Schedule content effortlessly and keep track of your posting strategy with ease.
Social Listening: Monitor the online landscape, picking up trends and topics that resonate with your target audience.
Collaboration Tools: Empower your team to work together seamlessly, eliminating communication bottlenecks.
Leap and embrace Sprout Social – the comprehensive solution that takes your marketing agency's social media efforts to new heights. Leave no stone unturned in your quest for digital excellence.

Unlock the door to your marketing and SEO agency's success with Ahrefs, a versatile and data-driven software tool that digs deep into the SEO world. Heralded by industry experts as a must-have resource, Ahrefs propels your online visibility to new heights, helping you outshine the competition.
With Ahrefs in your marketing arsenal, you can:
Keyword Explorer: Unearth high-impact keywords that drive organic traffic to your client's websites.
Site Audit: Conduct an in-depth analysis of your client's sites, pinpointing areas for improvement and ensuring optimal performance.
Content Explorer: Discover trending topics and high-performing content ideas that capture your target audience's attention.
Rank Tracker: Keep an eagle eye on your clients' search rankings, enabling you to fine-tune your SEO strategies.
Backlink Analysis: Dive into your clients' backlink profiles, identifying opportunities to strengthen their online authority.
Don't let your marketing agency lag behind – harness the power of Ahrefs and watch your clients' online success skyrocket.

Elevate your marketing agency to new heights with Mailchimp, a dynamic and comprehensive software tool designed to streamline and supercharge your digital marketing efforts. Say goodbye to juggling multiple platforms and hello to a centralized, user-friendly solution that brings your campaigns to life.
Mailchimp's powerhouse features include:
Marketing Automation: Set up and deploy automated campaigns, saving you time while keeping your brand top-of-mind for your customers.
Landing Pages: Create stunning, high-converting landing pages that capture leads and boost sales.
Social Media: Schedule, manage, and analyze your posts, ensuring a consistent and impactful online presence.
Reports & Analytics: Gain valuable insights into your campaigns' performance, enabling data-driven decisions that enhance your marketing strategies.
Don't settle for less – elevate your marketing agency with Mailchimp, and watch your clients' success soar.
Experience the cutting-edge difference with Wrike, a top-tier marketing agency that leverages innovative software and tools to deliver unparalleled results. As a trailblazer in the industry, Wrike's expertise knows no bounds, ensuring your business soars to new heights.
Key benefits of partnering with Wrike:
Robust software solutions for streamlining processes
Advanced tools tailored to your unique needs
Exceptional team of dedicated professionals
With Wrike in your corner, watch your marketing campaigns evolve into masterpieces, capturing the attention of your target audience like never before. By harnessing the power of Wrike's custom-built software, you can expertly manage projects, track progress, and optimize performance – all while maximizing efficiency.
Dive headfirst into the realm of marketing success with Wrike. Unleash your business's full potential and ride the wave of innovation toward a great future.

Unlock the door to marketing success with Basecamp, a renowned agency known for its powerful software and versatile tools. This trailblazing powerhouse stands out among its peers, offering a comprehensive suite of solutions to propel your business to new heights.
Key highlights of choosing Basecamp:
User-friendly software that simplifies project management
A diverse array of tools for seamless collaboration
An experienced team ready to support your marketing endeavors
With Basecamp, you can rest assured that every aspect of your marketing campaigns is in capable hands. The agency's top-notch software enables you to streamline project workflows, keep track of progress, and foster effective communication within your team.
Say goodbye to disjointed marketing efforts – Basecamp is your ticket to a well-oiled marketing machine. From crafting innovative strategies to optimizing your campaigns, this agency leaves no stone unturned. So, gear up for a bright future as you embark on your journey with Basecamp, where the sky's the limit!

Elevate your marketing strategy with Google Analytics – a powerful tool that helps you harness the full potential of your online presence. By diving deep into your website's performance, this cutting-edge software offers invaluable insights to make informed decisions and drive your business forward.
Key features of Google Analytics:
Comprehensive data analysis for informed decision-making
Real-time tracking of user behavior and engagement
Customizable dashboards and reporting for tailored insights
Google Analytics equips you with the knowledge to fine-tune your marketing efforts, ensuring you hit the mark every time. From monitoring traffic sources to understanding user behavior, this dynamic tool provides a bird's-eye view of your online landscape.
Embark on a journey of continuous improvement with Google Analytics at the helm. As you navigate the ever-evolving digital realm, rely on this essential software to illuminate the road ahead. With Google Analytics by your side, the sky's the limit – and your marketing campaigns will soar to new heights!
Conclusions: Your Ultimate Marketing Agency Software Guide for 2023 🌟
After exploring the ins and outs of the top 15 marketing agency software, you're now equipped with the knowledge to make an informed decision that caters to your needs. These software solutions aim to streamline your marketing efforts, foster collaboration, and deliver the competitive edge necessary to thrive in today's dynamic digital landscape.
Remember, the right marketing agency software can:
Save time and resources
Enhance team efficiency
Offer valuable insights and analytics
Help you adapt to ever-changing trends
Before diving in, employ Plerdy's UX analysis to ensure a smooth user experience for your team. From e-commerce and branding to healthcare and retail, there's a solution for every industry.
As you embark on this new chapter, remember that the best software aligns with your goals, budget, and unique requirements. So, whether you're eyeing a free trial or considering a premium plan, weigh the pros and cons, and make the most of the available resources.
Ready to elevate your marketing game? Delve into cutting-edge marketing agency software and leave no stone unturned. Here's to a prosperous 2023 and beyond! 🚀💼