Marketing is a tricky thing. It feels like every time you turn around, there's a new marketing tool or software that claims to make your life easier…which is why it can be hard to keep up! But don't worry—we've got you covered. We've done the research and rounded ⬆️ up the 23 best marketing analytics tools.
What Are Marketing Analytics Tools?
Marketing analytics tools are software solutions for measuring, tracking, and analyzing the success of marketing campaigns. By using these, businesses can more accurately assess their marketing strategies' effectiveness and identify areas for improvement. The software includes lead tracking, customer segmentation, web analytics, heatmap, session replay, and more.
The purpose of marketing analytics is to provide marketers with the data to make better decisions about marketing campaigns. This helps them focus their resources on activities that yield the greatest return on investment (ROI). For example, a marketer can use lead tracking software to see which sources generate the most leads (micro and macro conversion) and allocate resources accordingly. Additionally, customer segmentation helps marketers target specific demographics or geographic areas with tailored marketing messages for maximum impact.
How to choose marketing analytics tools?
Choosing the right marketing analytics is an essential task for any website. Not only do these tools provide insights for informed decisions, but they also help marketers save time and money. They support data visualizations, predictive analytics, and customer segmentation by channel traffic (SEO, Ads, Referral, Direct).
Businesses should consider data storage capacity, usability, and scalability when evaluating potential marketing analytics software. Data storage is necessary because it allows companies to store large amounts of customer data in a secure environment. Usability refers to ease of use; an intuitive design can reduce training costs and allow marketers to quickly get up-to-speed with new features or changes in the interface. Finally, scalability ensures that the tool can grow along with a business's needs as it expands over time.
List of Best 22 Marketing Analytics Software and Tools
Our team tested all these software to understand the advantages and disadvantages of each marketing analytics option described below.
1. Plerdy: Marketing Analytics Software Tools for UX, CRO & SEO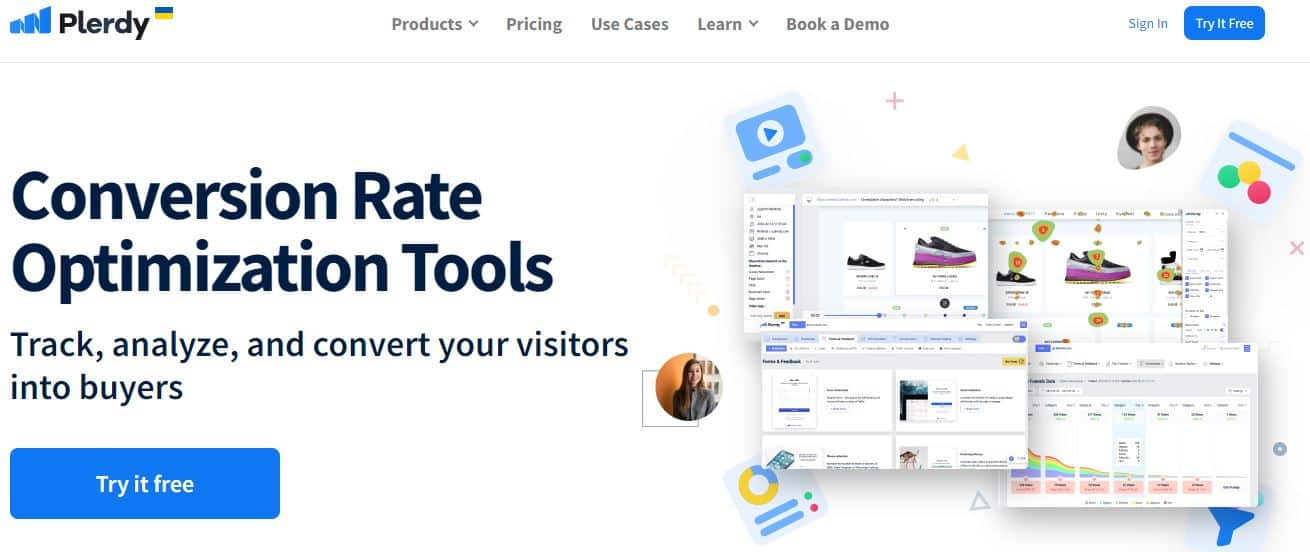 Alex K., Marketing Director at Ringostat:

The program has a lot of different functions. Most of all, I liked the work with competitive analysis: you can collect data on the site even with approximate attendance, metrics on social networks, extended sources, and acceptors of traffic.
Dmytros T. Marketing, Specialist at Echo:

I use it quite often, there are no complaints about the service, everything is clear and without errors. With the help of Plerdy, you can easily select new keywords for the site, assess the position of competitors by keywords, track click price, the level of competition, traffic, and many other different data.
Plerdy SEO analytics software is particularly helpful for marketing, sales, UX/UI, and web experts. Its features help you analyze multiple aspects of user performance. Here are the most popular Plerdy marketing analytics tools:
Plerdy also has pop-ups, NPS surveys, and heatmaps. These tools provide additional insight into user activity and help engage with website visitors.

HubSpot Marketing Hub is an advanced marketing analytics software that combines CRM and marketing to improve traffic and conversion rates. The system helps develop successful lead-generation marketing strategies by allowing users to optimize their website content and deliver it to the right audience and influencers. HubSpot Marketing Hub is suitable for both B2B and B2C businesses. HubSpot Marketing Hub offers features for online content promotion, website performance tracking, content optimization, etc. Trello, SurveyMonkey, Frontify, loom, and monday.com use this service.
The Hubspot tool is extremely intuitive compared to other marketing automation tools. Even configuring workflows or in-depth reporting is easy.
The thing I struggle with as a marketing specialist is occasional glitchiness in their website design software. We must rely on templates because we don't have a designer.

SEMrush is a frighteningly powerful marketing analytics software that Internet-dependent companies should use. Semrush is designed to help you promote your web content, but it extends further in the feature set. You get just about any tool you need to fight with others in Google. There are tools for SEO, SEM, social media marketing, and content writers.
Majestic, SmallSEOtools, Databox, Datanyze, Conductor, and thousands of other companies trust their web content promotion to Semrush.
SEMrush is a good software for me as an SEO Analytics Specialist working in a digital marketing company for the last three years. I use it daily to audit my project's websites.
The Semrush tool has no downsides. It almost covers anything with perfection. My only recommendation is about position tracking and improving current ranking displays.

CallRail is a marketing analytics software that tracks call analytics and generates detailed databases of subscriber information. It integrates with Salesforce, Google Analytics, AdWords. More than 175 000 companies worldwide use CallRail to attract customers and increase conversions. Wit Digital, Gravity Digital, Einstein Industries, GoldenComm, D. R. Horton are among them.
With the CallRail software, we cloud export call logs and match leads by phone number to determine the website's ROI. Without it, these would be very hard to track.
The only drawback of this marketing analytics tool is that monthly charges are based on the number of received calls, so it can be challenging to budget accordingly.

Insider is an ideal working platform for marketing or SEO agencies and even for experienced website owners who focus on marketing. Insider is a comprehensive competitive analytics package for digital marketing – from SEO and PPC to social media research and video advertising. EVERYHUMAN, MONOCLOTH, Samsung, Santander, MadeiraMadeira already use this marketing analytics software.
An easy software that simplifies the process of customizing the user experience, allowing us to use our resources more efficiently. The A/B testing analytics functionality is also an exciting way to check the effectiveness of the content delivered.
Since we do a lot of custom work with the Insider software developers, we often raise tickets. The team gets back quickly, but sometimes there is a miscommunication, or I have to dig deeper and request extra info.

Sharpspring identifies itself as a CRM and email marketing analytics software. It can help with everything from creating landing pages to tracking customer sentiment and perception of your site. SharpSpring identifies your site visitors by their IP address, allowing you to know exactly who is visiting your site and where they are coming from. You can find Convive, Power Tunk, Wanderbus Ecuador, Incrento, Matte Black Brand Agency among users.
Great value for money in the Inbound marketing category. The main advantage is the price compared to other options. The Sharpspring tool is complete and well-organized. Their support is superb.
Custom reporting in this marketing analytics tool needs more development, especially if you use it for attribution metrics.

OWOX BI is an analytics software for getting marketing insights based on advertising accounts, CRM, and Google Analytics data. You can create interactive dashboards with key marketing metrics in real time and automatically calculate key marketing indicators (ROI, CPA, CAC, and LTV) based on actual expenses and real sales. OneClass, Answear, Mindshare, DHLT, Eldorado, and Travelata use it.
OWOX provides great insights about how users found us and helps optimize ad cost expenses. It's a unique marketing/analytics platform. Happy to find them 🙂
It was pretty hard to understand the usability and tasks we could perform using OWOX.

If you need an easy-to-read report to share with your team, Whatagraph comes in handy. It provides data visualization with detailed reports that show your company's growth rate; identifies the most popular marketing activities; and measures interactions and engagement. You can also create a cross-channel performance report to compare multiple channels. Colgate, FUJIFILM, Ogilvy, Saatchi&Saatchi, Actimel trust Whatagraph.
Their service team has assisted me with quickly putting together an integration feature or filter to make the data work best for my company.
This marketing analytics tool is not affordable at all. I would also like to have the following features: the ability to upload my own icons, include color in widgets to highlight a graph or specific data or separate information blocks, integrate iframes to include data from other sources, and connect other tools such as live chats.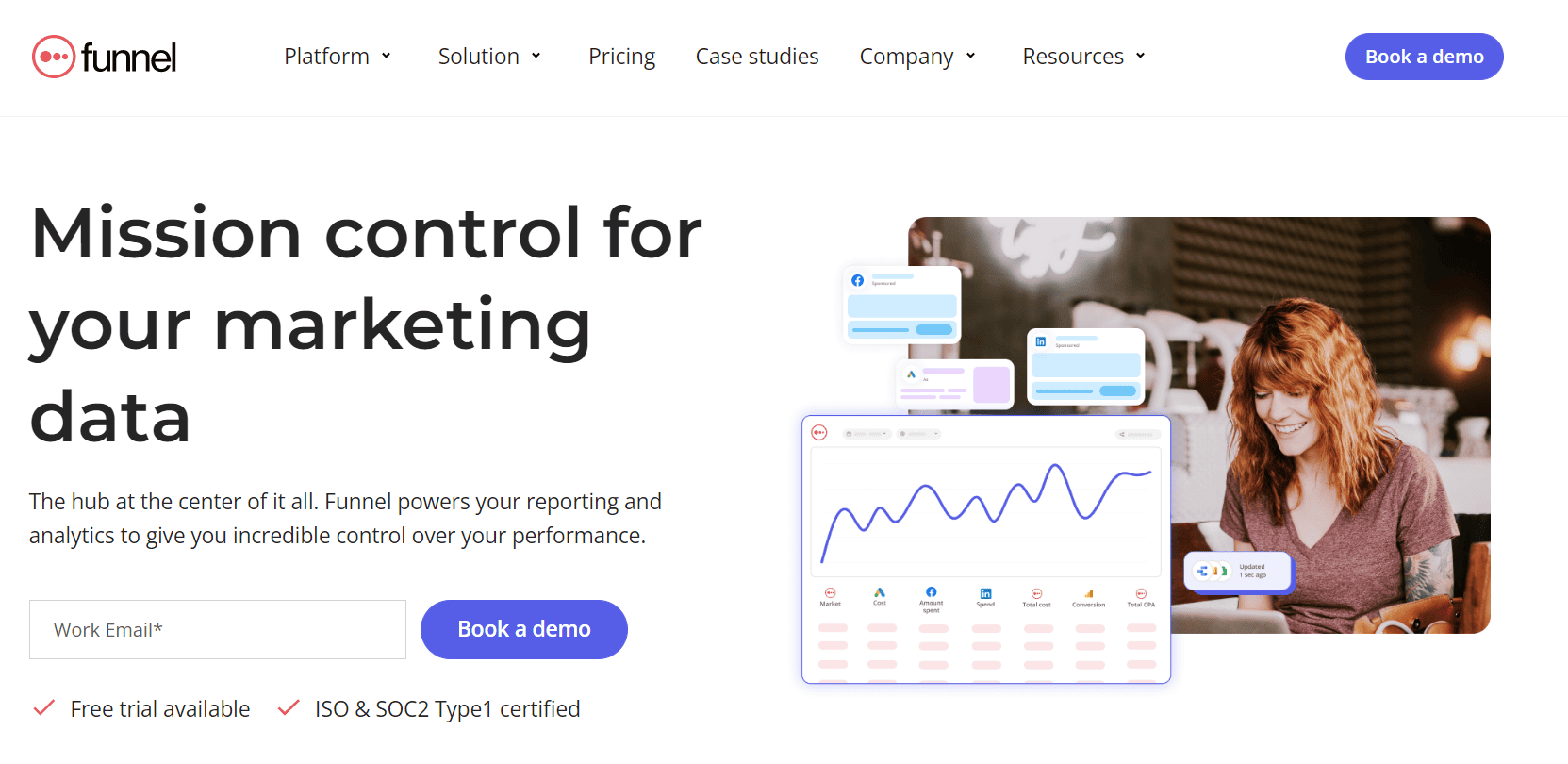 Funnel is a marketing data hub that provides clean and accurate data you can rely on to evaluate marketing campaigns. Use it to connect, securely store, organize, and share data records. The platform is suitable for marketing, BI, analytics, and IT/engineering teams.
Power Digital, Arm Candy, AppsFlyer, Samsonite, and Elastic use Funnel.io marketing data analytics.
The data explorer is great. It ensures that any custom metrics or dimensions we create are correct before we import them into a reporting dashboard. Also, the support has been amazing. They come back with answers to any problem.
File import data sources do not recognize new columns in excel. That's why we need to delete data sources, recreate those, and update formulas. Not a huge issue, but we need to go through this process 1-3 times a year.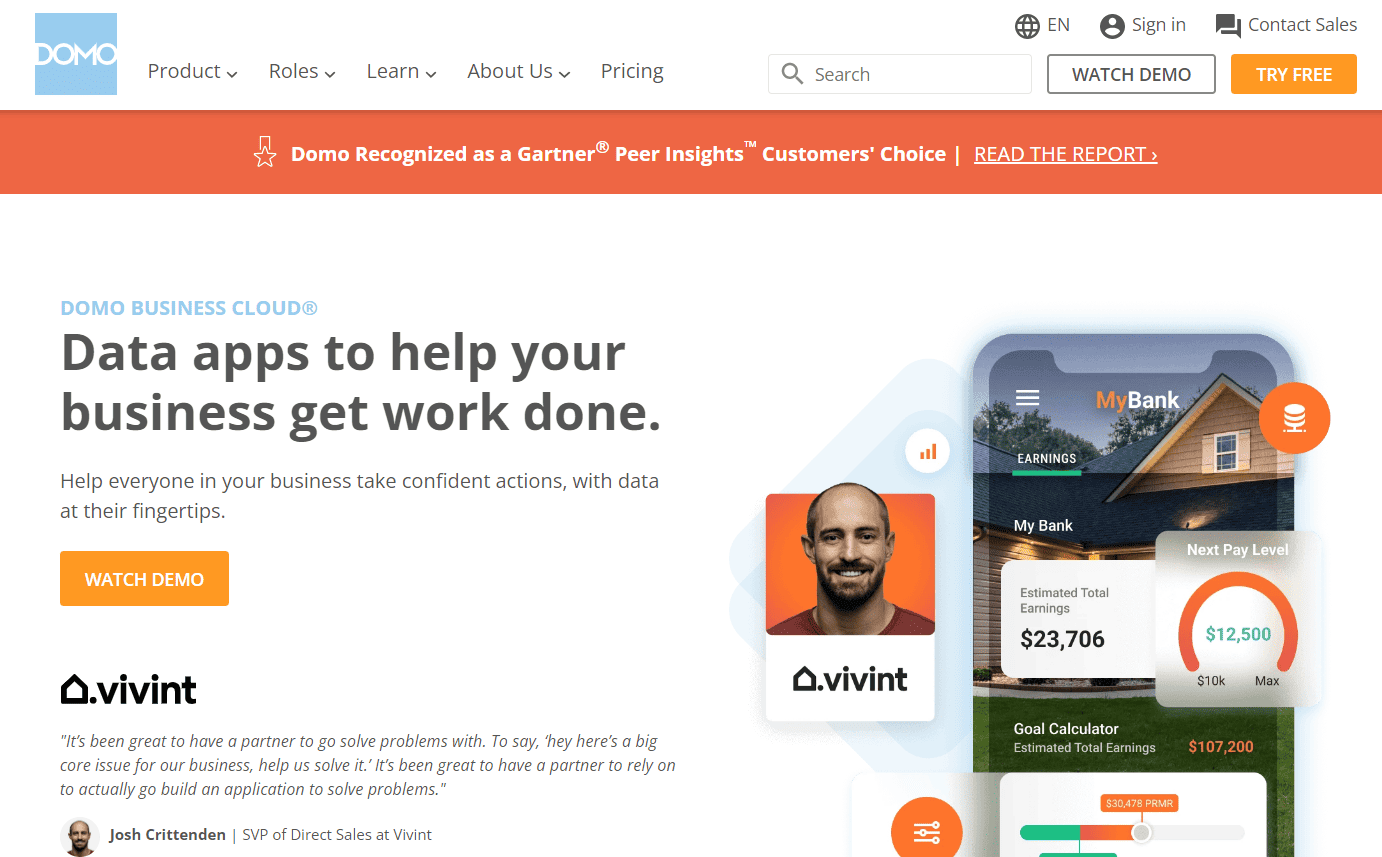 Domo is a massive low-code data app platform with BI functionality. This cloud-based product offers four categories of analytics solutions: Reporting & Dashboards, Self-Service Analytics, Data Sharing & Embedded Analytics, and Data Apps. The large ecosystem of tools makes Domo Cloud universal and suitable for any business, even large enterprises.
Unilever, Danaher, Cisco, NBA, and Emerson, are among loyal Domo users.
It's one of the most robust and efficient BI applications available. We can create well-designed dashboards to display data from various sources. Regarding analytical capabilities, it's a powerful tool with a good report generator.
Domo is scattered and hard to interpret. The layout and visuals are unclear and don't provide the ease of use we would hope for.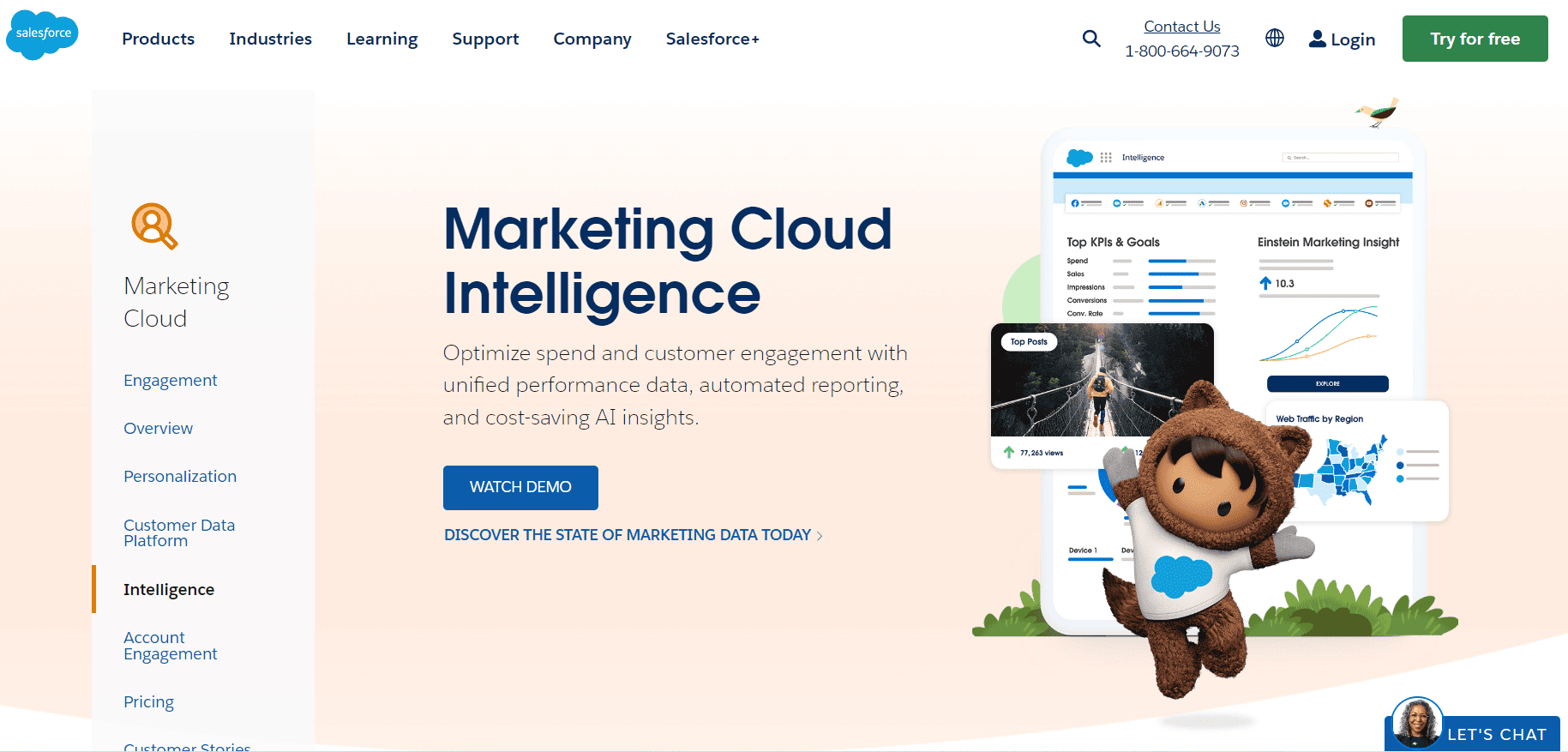 Datorama is a cloud-based marketing data platform by Salesforce. It features solutions for improved data integration, filtering, reporting, analytics, and optimization. You can also tap into AI capabilities to uncover the insights you wouldn't get otherwise. Besides, the tool has a broad network of integrations that makes data management even more convenient.
Since Datorama belongs to Salesforce Marketing Cloud, its primary target audience is agencies. This list of top customers includes Ford, Loreal, Casey's, IBM, and Mercedes.
The tool is perfect for bringing all data points into an aggregated report. It's easy to combine all aspects of a campaign into a simplistic dashboard.
The complexity and time it takes to configure is the main drawback, but this is expected for data visualization and reporting tools.
Google Analytics is a renowned tool for website and marketing research. It shows which pages and channels generate the most visitors, helping marketers evaluate their effort. You get convenient graphs, reports, and visualizations for website monitoring.
The key benefit is the support of Google. You obtain reliable information required for website promotion free of charge from the most reputable search engine.
What I like about GA is the ability to measure website traffic and user behavior. It provides a wide range of data and metrics, including sessions, pageviews, user demographics, and conversions. These details help companies understand how their site is being used and how it is performing.
It only tracks users who have JavaScript enabled and not blocked cookies. Hence, some data may be excluded, which leads to an incomplete picture of website performance.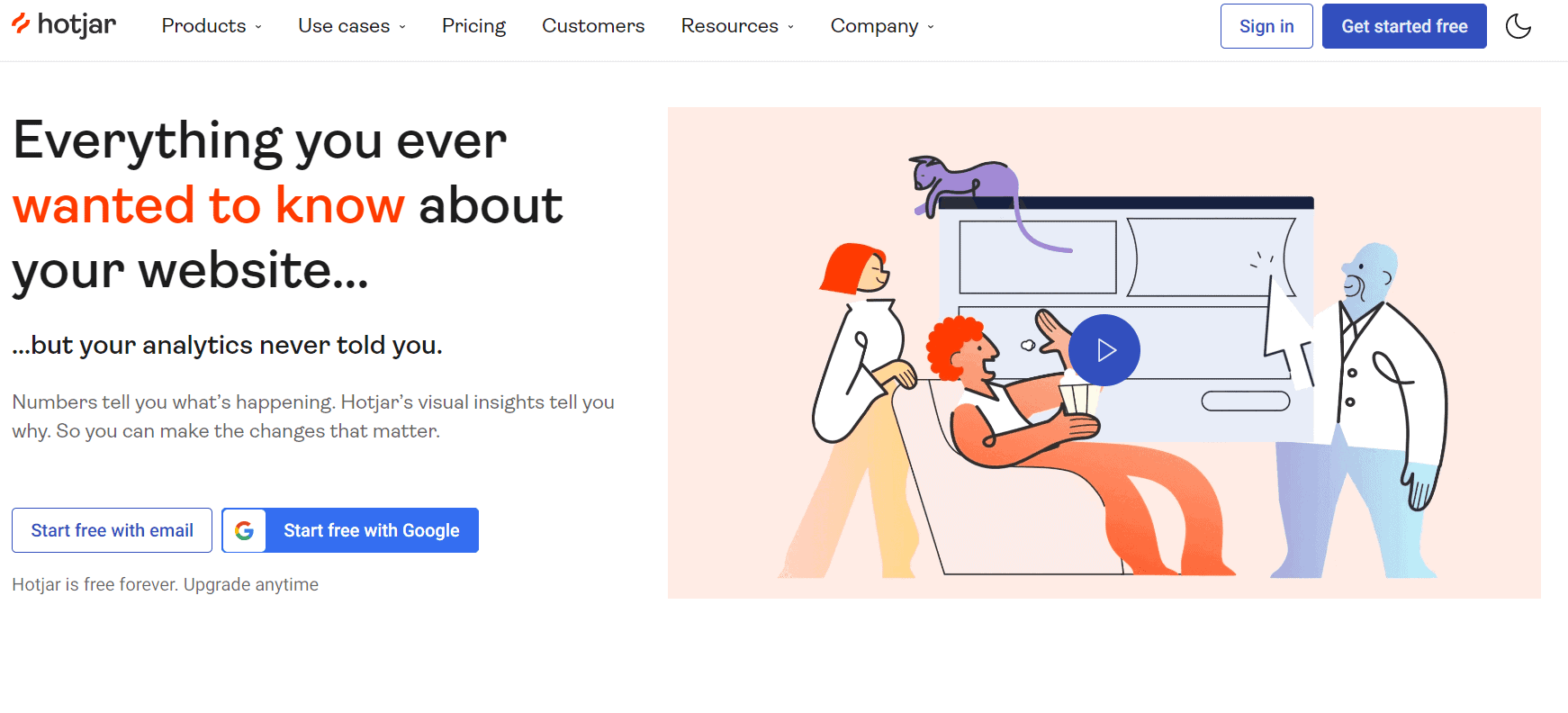 The Hotjar product experience insights tool offers user behavior and feedback insights for website owners. View heatmaps to detect where people interact with your website. Follow recorded sessions to see what your visitors see. Or ask leads for feedback with surveys and forms. Hotjar offers trusted products to improve your web design, uncover UX issues, and validate your marketing ideas with user data.
Hubspot, Adobe, Panasonic, Decathlon, and Microsoft have subscribed to Hotjar.
An incredible tool to get a deep understanding of how visitors interact with sites. It has many features, and the interface is user-friendly. No need to delete or manage video sessions with continuous recording options. You can gather feedback with the Ask feature.
The other features, apart from recordings, don't bring us much value.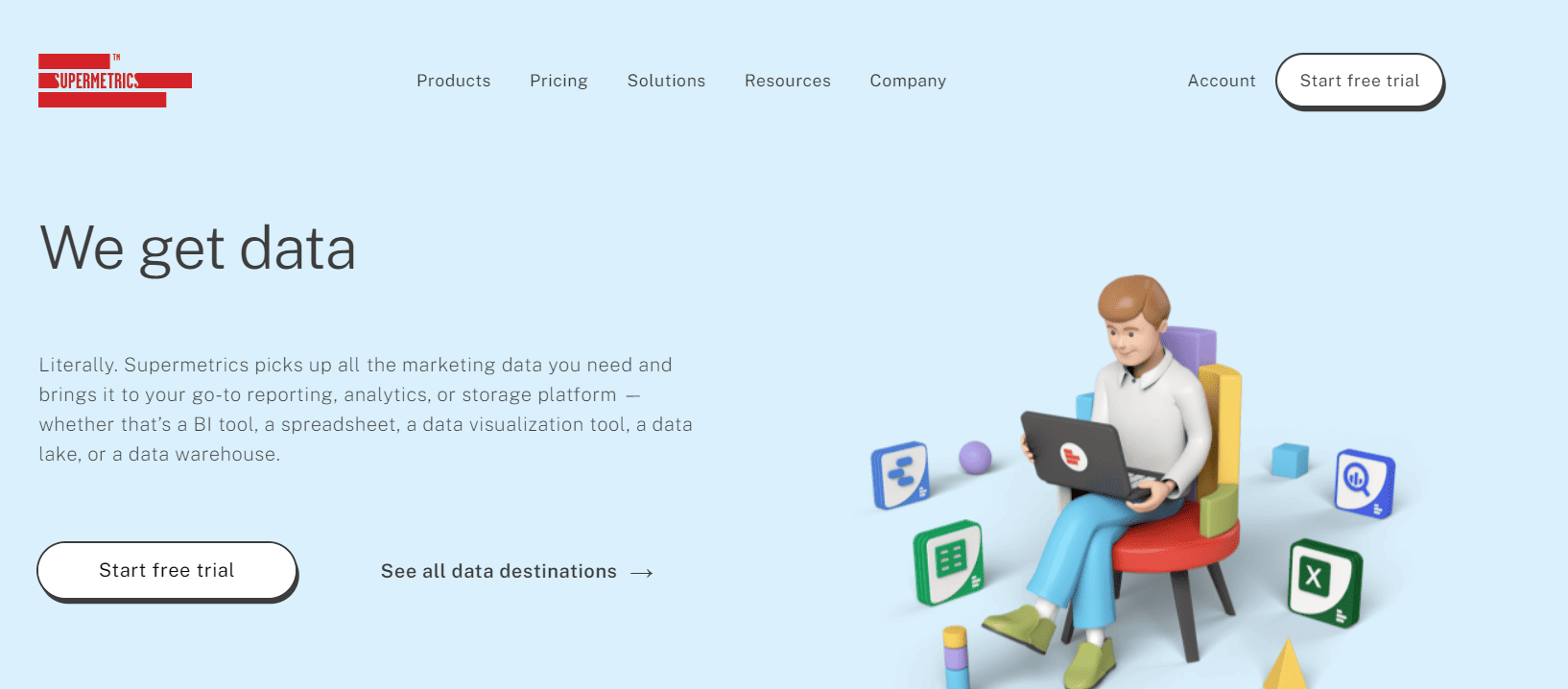 Supermetrics is a solution that allows companies to aggregate and migrate their marketing data. Use it to bring data from your favorite marketing platform to reporting, data warehousing, visualization, or BI tools.
Supermetrics developers offer to integrate it with Data Studio, Google Sheets, Excel, Azure Storage, Amazon S3, Google Cloud, and other products. Choose the preferred integration and select the subscription plan right from the Supermetrics homepage.
Nestle, HubSpot, Dyson, Shopify, and Accenture use Supermetrics.
No need to manage connectors, and there are lots of available data sources. I like easy access to customer service. Everyone is willing to help me get my data in an accurate and timely way.
The pricing model includes upcharges for every feature. It would be better to get all base-level ad accounts in the same tier.
Mixpanel's self-serve product analytics provides product teams with interactive reports on software performance. Developers, designers, and marketing experts can see product metrics like first app open, sign up, log in, and other crucial user actions. Mixpanel also filters traffic by country and device type for more granular analysis.
DocuSign, Uber, Rakuten Viber, GoDaddy, and Yelp use Mixpanel.
It simplifies tracking users' activity across online platforms and mobile applications. Data segmentation functionality allows us to gain valuable insights about our clients to boost marketing and sales. Thanks to demographics gleaned from user activities, we can create cohorts to reach specific audiences with ads more easily.
Using it may be challenging due to the overlapping filters you can add to different reports and dashboards.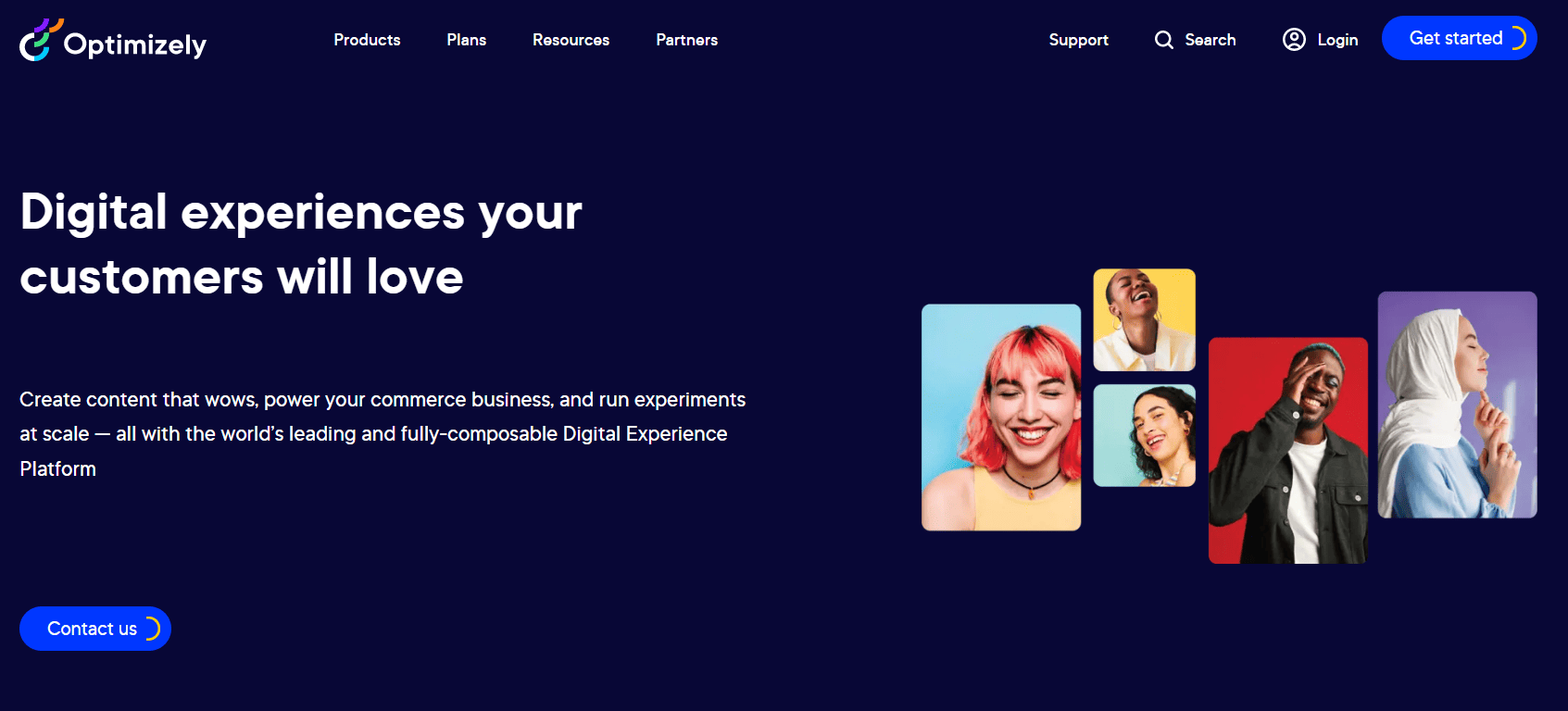 Optimiely is a digital experience tool that combines A/B testing and multivariate testing with website personalization features. Implement customer-specific pricing, quotation features, friction-free checkout, and other add-ons.
Optimizely also supports content marketing capabilities to power your marketing campaigns. You can use Content Editor to collaborate on any content and streamline content marketing.
Dolby, New Era, Fjall Raven, Moco, and eBay use it.
Optimizely CMS is developer-friendly and runs on the latest .NET version (6 and now 7). We can use fantastic open-source (NuGet) packages to extend the CMS or write them ourselves.
Since this platform has too many features, training new team members may be difficult.

Now part of Google Cloud, the platform collects detailed data on Internet user behavior and analyzes business marketing initiatives.
Looker's prices are calculated individually, depending on the number of users and the scale of work. In addition, the company collaborates with brands such as Moderna, King, Twilio, and Avant.
Looker allows me to use different data sources and I don't need to know every SQL syntax. I don't need to know DAX. I use git and I don't need to know the git CLI.

Tomasz M., Senior Data Engineer
I've had a lot of fun improving my data analysis system; I can offer a set of explanatory reports on sales or business data that are maintained in a unique way, and they are very versatile in terms of interface. It has been useful and revolutionary for managing or disseminating information based on aggregating external data. Its support is growing at a dizzying rate.

Vitali P., Senior Software Engineer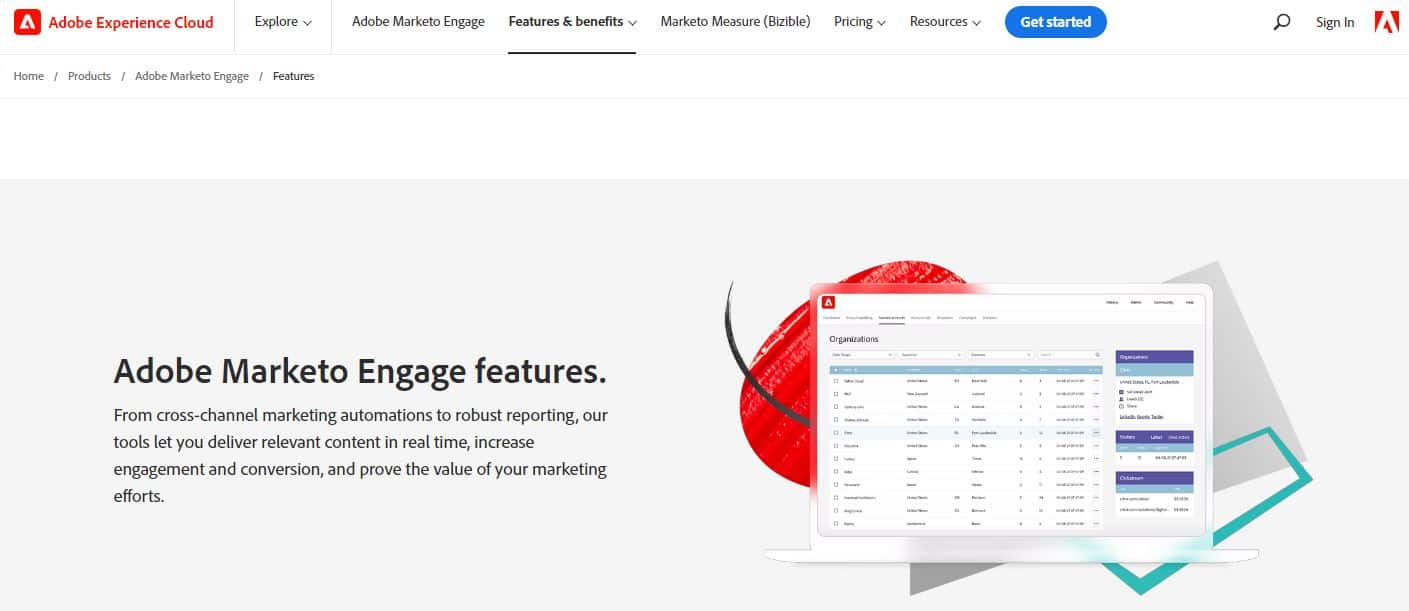 The software developed by the Adobe company provides a full range of consumer data collection services.
The advantages of Marketo are enjoyed by such planetary giants as Panasonic, Roche, Cloudera, Citrix, and Mitel. The price is formed based on the options that are needed for the business.
I like this tool because it offers a comprehensive customer experience management solution for marketing, advertising, analytics, and commerce. It gives me the ability to automate and manage activities from CrM lead management and customer engagement to account-based marketing and revenue sharing.

Lucy G., Sales And Marketing Specialist
It has a great campaign management tool that is very powerful, but requires a certain level of knowledge to use the tools effectively. The performance insights and email insights are easy to use and give you a clear view of your email analytics. Marketo can be used to collect a large amount of information about leads and prospects, as well as to create really advanced reporting forms.

Pratyush S., Head of Marketing – Technology, Data, and Analytics

The platform offers state-of-the-art artificial intelligence capabilities for marketing research and analytics. Using the service, you can launch pre-configured automated initiatives that do not require personal control.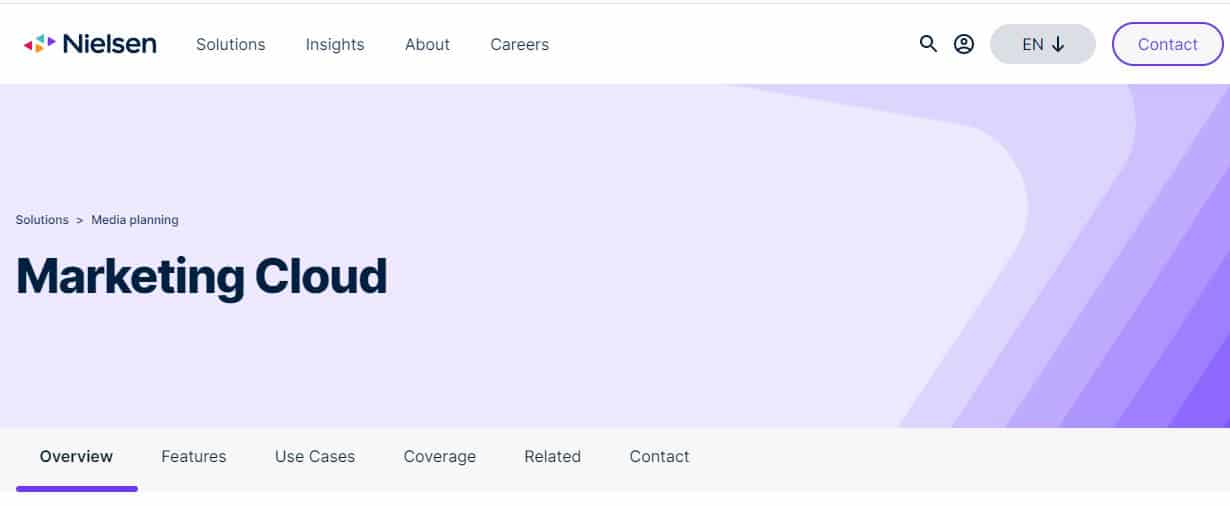 The marketing cloud offers functionality for tracking customer audiences and their online behavior. At the heart of it is built-in analytics and artificial intelligence, which together provide detailed reports on your marketing strategy.
The company provides prices upon request, based on the specifics of the operations performed for you. For more information, you need to register. This program is used companies including Tempo OMD, The Economist, YuMe, and Ad Council.
In my opinion, the most valuable feature is the ability to customize who you want to target. Also useful are the reporting options that can be downloaded for further analysis.

Kay H., Reward Analyst
I like that you can see current and historical channel performance. They are constantly updating the platform to provide you with a great user experience.

Gaby P., Business Development Representative

A network analytics platform with a business-oriented approach to data management. With automatic metrics integration, you can implement complex market research and strategies without manual configuration.
The prices for the analysis tools are not advertised – the terms of cooperation are discussed with the company representatives. Registration on the site is required. Among the company's clients are Miller Industries, Citrix, MidwestWheel, and Pilot Flying.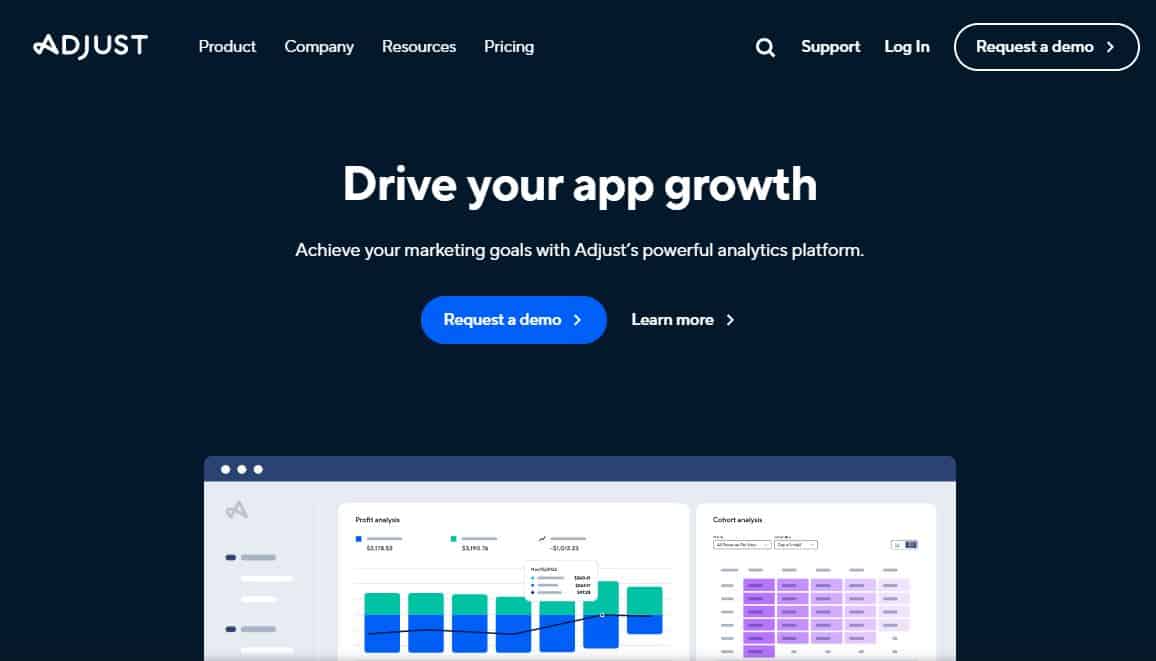 The platform provides flexible, customizable tools for measuring marketing campaign data. However, the mechanisms for analyzing targeted advertising should be noted separately.
Marketers from Spotify, Booking.com, Yelp, ShareNow, SoundCloud, and others have chosen the company's products. Customers are offered a choice of three plans, each containing a specific set of tools. Prices are not specified – everything is calculated on an individual basis.
Adjust makes it easy to track traffic from different advertising platforms. Adjust provides a real-time display of traffic coming from advertising platforms. We get data from Adjust for Analytics into our systems and the integration is very easy.

[email protected] R., Technical Program Manager
The KPIs needed to analyze mobile games can be obtained without a particularly complex implementation, so all marketers, including those from other companies, can speak from the same point of view.

明 ., Digital Marketing Leader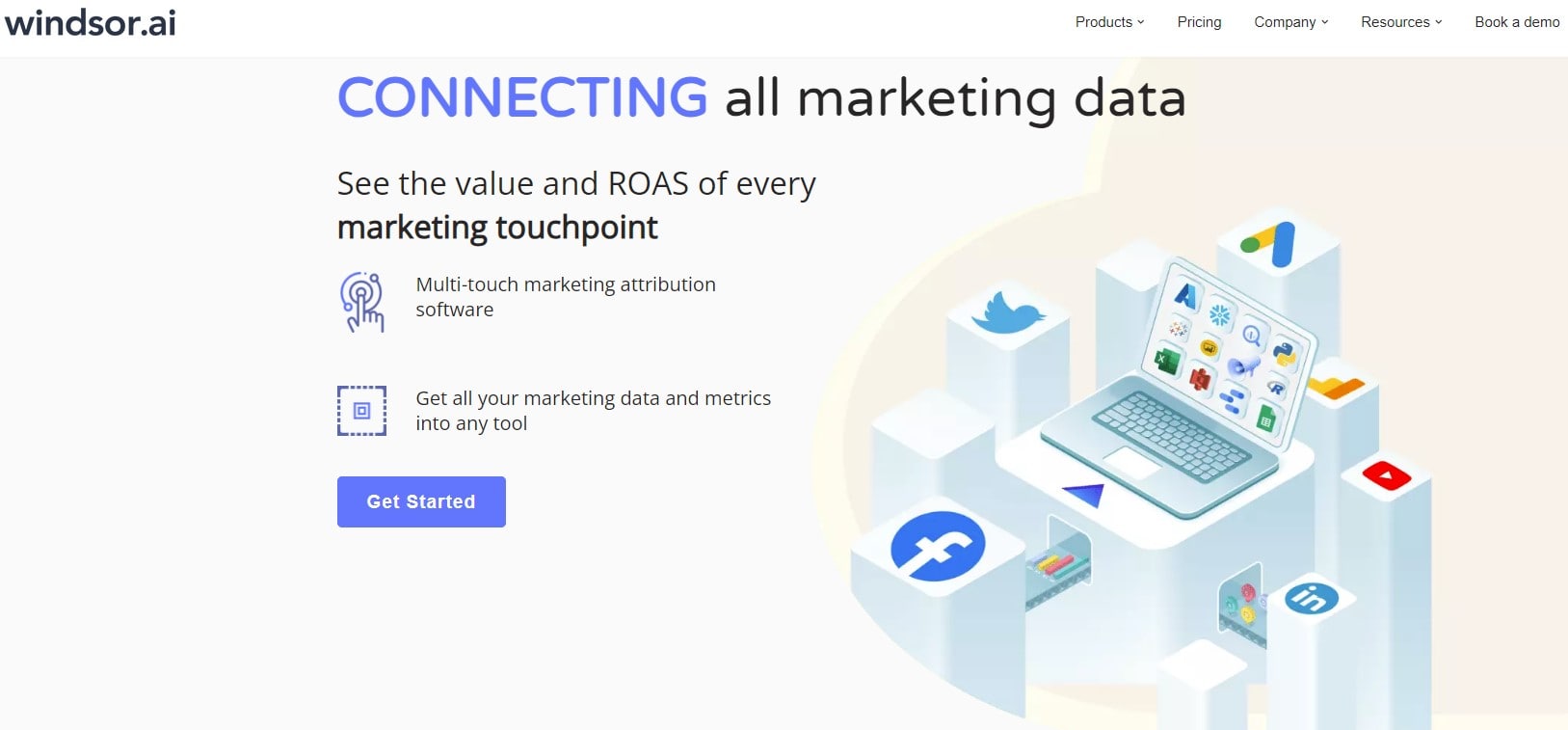 Windsor.ai enables the integration of your marketing, CRM, and analytics data from over 75 platforms, allowing seamless streaming to various spreadsheet tools, BI platforms, or your data warehouse. Data sources like Facebook Ads, GA4, Salesforce, HubSpot, Shopify and many more are supported.
Windsor.ai helps you to bring all your marketing, analytics and CRM data from your data source into your marketing report. Fully automated, no more manual CSV and XLS downloads and copy/pasting data from A to B.
Its customers include brands like Colgate Palmolive, Puma, Cambridge University. Windsor.ai also partners with major global media groups like WPP, Omnicom Media Group and Dentsu which use Windsor.ai to power their reporting infrastructure.
Windsor.ai is the feed app of choice for my agency's reporting infrastructure.

Joshua Somerville, Co-Founder at Farsiight Agency
Implementing Windsor.ai's automated data pipelines to BigQuery has been a game-changer for our data analytics processes at 'Anything is Possible'. The seamless integration and scalability of the platform have allowed us to streamline our data collection and integration efforts, saving valuable time and resources.

Sam Vining, Head of Data & Analytics at Anything is Possible
Conclusion
Marketing analytics is necessary for any company, regardless of its size. It allows you to see actual numbers, not just believe the marketer that sales have increased.
A competent approach to analytics software helps to make fewer mistakes based on previous experience and the external situation. Therefore, it is important to analyze not only internal data but also external processes. For example, keep an eye on market behavior, buyers, forecasts, etc., with special marketing analytics.