Honing your SEO game on Mac has never been easier – meet the crème de la crème of SEO tools for Mac in 2023! We've combed through the digital wilderness, cherry-picking the best 14 that pack a punch in effectiveness, agility, and precision. Tackling a spectrum of SEO tasks, from backlink analysis to keyword research, these tools cater to marketers, bloggers, and businesses in niches wide and varied, like artisan coffee roasting or urban gardening blogs.
The show's star is Plerdy, a prodigy in UX and SEO analysis. Renowned for its superior heatmap functionality, Plerdy fuels data-driven insights into user behavior, page performance, and SEO health. With an intuitive interface and robust features, it's the secret weapon for mastering SEO on your Mac. In the right hands, these tools can steer your digital ship toward the islands of SEO success. Your Mac is the wheel, and these tools are your compass. Take the helm!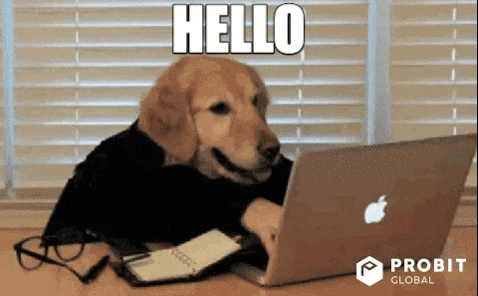 Selecting the Best SEO Tools for Mac
Selecting the right SEO tool for your Mac isn't merely about convenience—it's about streamlining your strategy, optimizing your workflow, and driving impactful results. For example, picture this: You run a small online bakery. With the proper SEO tool, your website pops up first when someone searches "homemade blueberry muffins near me."
Here's how you can choose a tool to boost your visibility in a crowded digital marketplace:
Know Your Needs: SEO tools vary in functionality. Some excel in keyword research, while others shine in backlink analysis or on-page optimization. Pinpoint your needs—to outpace competitors, delve into analytics, or enhance your content strategy.
Ease of Use: The ideal SEO tool should work seamlessly with Mac's interface, have an intuitive design, and offer robust customer support.
Budget: SEO tools can range from free to hundreds of dollars per month. Align your choice with your budget, but remember—sometimes a pricier tool can save you time and resources in the long run.
Remember, you're not just selecting an SEO tool. You're investing in your Mac-run business. So everyone stands to benefit from a well-chosen SEO tool.

In the world of SEO, Plerdy stands out as an effective tool that seamlessly integrates with Mac, offering unique solutions for improving a website's visibility. For example, imagine you're a travel blogger striving to grow your audience. With Plerdy, you gain crucial insights into your website's performance, allowing you to tweak your strategy and maximize engagement.
Plerdy tools shine through with its array of features:
Heatmaps: Uncover how your audience interacts with your content, revealing the most clicked areas on your site.
SEO Checker: Evaluate your website's health by detecting potential SEO issues that could affect your rankings.
Sales Performance: Track how well your call-to-actions or promotional banners are performing and optimize accordingly.
Leveraging Plerdy tools on your Mac continues beyond collecting data. Instead, it's about converting those statistics into a dynamic action plan for your travel blog. As a result, you'll see the engagement on your posts skyrocket, and your site will become a popular pit-stop for travel enthusiasts around the globe.
With Plerdy, your Mac becomes a strategic command center equipped to navigate the digital realm. Plerdy is not just an SEO tool but a co-pilot on the journey to digital success.

SEMRush is an exceptional SEO tool for Mac users in the bustling digital marketplace. Envision running an e-commerce site selling bespoke, hand-crafted jewelry. With SEMRush, you gain a competitive edge, amplifying your digital presence and attracting a flock of interested buyers.
SEMRush boasts numerous features:
Keyword Research: Unearth high-volume keywords, fueling your content strategy and optimizing your site.
Competitive Analysis: Spy on your competitors, learn from their tactics and carve out your winning strategy.
On-page SEO Suggestions: Obtain tailored advice to enhance your site's search engine visibility and user engagement.
Deploying SEMRush tools on your Mac goes beyond crunching numbers—it's about painting a vivid, precise picture of your digital performance. As a result, you can observe your website traffic swell, sales surge, and customer inquiries pour in, transforming your hand-crafted jewelry site into an online sensation.
With SEMRush tools, your Mac evolves from a mere device into a commanding digital maestro, orchestrating your path toward SEO supremacy. It's about transforming your online store from a subtle murmur into a booming announcement across the internet. SEMRush isn't simply a tool—it's your companion, guiding your venture through the riveting, rewarding journey of digital triumph. So brace yourself, power up your Mac, and let SEMRush steer your venture to incredible success.

Ahrefs, an effective SEO tool, empowers Mac users to broaden their online visibility effectively. Visualize yourself as a passionate fitness coach eager to reach a wider audience with your holistic workout programs. Ahrefs equips you with the right insights to draw potential fitness enthusiasts to your website.
The power of the Ahrefs tool lies in its impressive features:
Backlink Analysis: Unravel the intricate web of sites linking back to yours, aiding you in creating a robust link-building strategy.
Keyword Explorer: Dive deep into high-performing keywords, enriching your content and attracting more visitors.
Rank Tracker: Monitor your website's performance, helping you stay on top of search engine rankings.
Using the Ahrefs tool on your Mac isn't just about data interpretation—it's about turning raw data into a roadmap for your fitness blog's success. As you witness an influx of organic traffic and engagement on your workout tips and health advice, your platform evolves from a budding blog to a sought-after fitness destination.
With Ahrefs, your Mac transforms into an SEO war room, propelling your fitness blog from the sidelines to the forefront and creating a stir across the internet. Ahrefs isn't just a tool but a digital ally guiding your journey toward unmatched online victories. So, get ready, fuel your Mac, and let Ahrefs drive your online fitness empire to peak performance.

MOZ Pro emerges as an indispensable SEO tool for Mac users seeking to boost their online visibility. Picture yourself as a burgeoning indie author keen on promoting your latest dystopian novel. MOZ Pro presents key insights, helping you draw more readers to your website and immerse them in your intriguing literary world.
Key features of the MOZ Pro tool include:
Link Explorer: Unearth the sites linking to yours, aiding in formulating a potent link-building strategy.
Keyword Explorer: Investigate and utilize high-ranking keywords, enhancing your content and site visibility.
On-Page Optimization: Receive tailored recommendations to improve your site's SEO performance.
Utilizing the MOZ Pro tool on your Mac goes beyond mere data gathering—it's about translating this data into an action plan for your author platform. As your site witnesses a surge in visitor numbers, engagement with your book excerpts, and blossoming fan discussions, you realize your site's transformation from an obscure blog to a must-visit hub for dystopian fiction fans.
With the MOZ Pro tool, your Mac morphs into an SEO command center, primed to dominate the digital domain. It's about shifting your author platform from being a hidden gem to a shining beacon in the vast expanse of the internet. MOZ Pro isn't merely a tool—it's your aide-de-camp in your exciting journey to digital literary success. So ready your Mac, harness MOZ Pro, and let it catapult your online presence into the stratosphere.

Yoast SEO, an unparalleled tool, equips Mac users to amplify their digital footprint effectively. Envision yourself as an emerging organic skincare brand yearning to reach more eco-conscious consumers. Yoast SEO provides the insights you need to draw potential customers to your site.
Here's how the Yoast SEO tool excels:
Readability Analysis: Offers suggestions to make your content more digestible, enhancing user engagement.
SEO Analysis: Highlights the strength of your SEO and provides actionable recommendations for improvement.
Breadcrumbs Control: You can fine-tune your site's navigation, enhancing user experience.
With Yoast SEO, your Mac isn't just a tool for accessing data—it's the gateway to transforming that data into a blueprint for your brand's success. As you observe an increase in organic traffic, growing interest in your skincare products, and an upswing in customer interactions, your platform transitions from a startup website to a notable online marketplace.
Yoast SEO tool doesn't just operate in the background—it guides your brand to the forefront of the digital stage. It's not just about making a mark—it's about carving out a niche, creating a buzz, and achieving a dominant online presence. With Yoast SEO on your Mac, you're not just participating in the digital race—you're sprinting towards the finish line, leaving your competition behind. So embark on your SEO journey with Yoast SEO, and watch your skincare brand flourish in the digital ecosystem.

Harness the power of SEO PowerSuite—a robust SEO tool designed for Mac users. Let's delve into a scenario where you're an online artisanal bakery keen on making your delectable creations available to dessert lovers worldwide. SEO PowerSuite provides a comprehensive toolkit to attract traffic, like bees to a honey pot.
Here's the bread and butter of what the SEO PowerSuite tool brings to the table:
Rank Tracker: Keep tabs on your keyword rankings, ensuring your baked goods remain the talk of the town.
Website Auditor: Understand your site's health, ensuring that any recipe or blog post you publish is SEO-ready.
SEO Spyglass: Inspect your competitors' backlinks, helping you rise above in the bake-off for online dominance.
SEO PowerSuite tool turns your Mac into an SEO powerhouse, propelling your bakery brand beyond borders. It enables your website to transition from a local favorite to an international sensation, attracting dessert enthusiasts from all corners.
In the rapidly evolving online marketplace, SEO PowerSuite is akin to having a master baker guiding you. It's not just about crafting the perfect loaf—it's about ensuring the aroma lures in customers. Deploy SEO PowerSuite on your Mac and witness your online bakery evolve into a global gourmet hub, leaving your competition to eat your dust. You're not just baking—building a brand legacy, one delicious dessert at a time.

Screaming Frog SEO Spider is a special SEO tool available for Mac users. If you're running a digital bookstore, it's the equivalent of having a meticulous librarian—sorting, organizing, and indexing, ensuring every title in your vast collection is easy to find.
Here's a sneak peek into the capabilities of the Screaming Frog SEO Spider tool:
Crawling: Your digital library is vast—SEO Spider ensures every book, from classic novels to niche poetry collections, is indexed and readily accessible.
Auditing: It keeps an eye out for issues like broken links or duplicate content, ensuring your users never face a dead-end.
XML Sitemaps: A roadmap of your library, making it a breeze for search engines to crawl and index your content.
With the SEO Spider tool, turn your Mac into an SEO with real-time insights and detailed audits. Use this treasure trove of data to optimize your digital bookstore, making every page a potential bestseller.
Screaming Frog SEO Spider isn't just a tool—it's an ally. Its robust capabilities ensure that your digital bookstore isn't lost in the vast expanse of the internet but shines brightly, a beacon for book lovers worldwide. A must-have for your SEO toolkit, this software is the turning of a new page in your online success story.

Majestic SEO is a linchpin in the toolbox of Mac-based SEO experts. Imagine running a bustling e-commerce platform specializing in bespoke jewelry. Majestic SEO is your shrewd gemologist, analyzing each unique link to ascertain its value.
This tool shines in several areas:
Link Analysis: It goes beyond just counting links, scrutinizing their quality and relevance, akin to assessing the cut, color, clarity, and carat of precious gems.
Citation Flow: Majestic SEO weighs the influence of your webpage, helping you understand where your pieces stand in the vast jewelry market.
Trust Flow: Trust is pivotal in the jewelry trade – Majestic measures the trustworthiness of your links, reflecting how trustworthy your brand appears to customers.
THE majestic SEO tool transforms your Mac into a nerve center for SEO operations, providing a comprehensive view of your digital assets. This tool crafts a clear, strategic picture, enabling you to polish every facet of your online presence.
Deploy Majestic SEO, and watch your digital jewelry store sparkle brighter in search engine results, beckoning jewelry connoisseurs from far and wide. With Majestic SEO, you're not just optimizing your website – crafting a digital masterpiece with perfectly cut diamonds' brilliance. This tool is the gold standard in link analysis, an indispensable asset in your SEO arsenal.

When charting a course through the vast expanse of digital marketing, Ubersuggest, a versatile SEO tool, is an adept compass, especially for Mac users. So let's investigate its efficacy by examining an online gardening shop seeking to blossom in search rankings.
The power of the Ubersuggest tool lies in its myriad features:
Keyword Analysis: Ubersuggest digs deep into keyword data, offering fertile ground to sow seeds for content that garners attention.
Site Audit: Much like a thorough gardening checkup, this feature reveals areas of your website that need a touch of a green thumb.
Backlink Data: Akin to understanding the interconnected ecosystem of plants, Ubersuggest unravels the web of backlinks pointing to your site.
Ubersuggest tool is a friendly botanist who guides you to nurture the growth of your digital garden on your Mac. It unveils a panorama of search data that you can plow through to cultivate your online presence.
Armed with Ubersuggest, your gardening website can flourish, standing out in the search results like a vibrant sunflower in a field of greens. As your Mac springs to life with this robust tool, you will find your digital garden teeming with vibrant blossoms, attracting visitors with its natural allure. To navigate the SEO landscape with Ubersuggest and let your website bloom with digital vitality.

Regarding SEO on a Mac, the SpyFu tool stands tall like a lighthouse guiding ships in the digital marketing sea. With a spotlight on competitor analysis, it equips businesses with insights to navigate turbulent waters, as we'll illustrate with a local bakery seeking to rise in the search rankings.
Key features of the SpyFu tool include:
Competitor Analysis: Like knowing your fellow baker's secret ingredients, SpyFu allows a deep dive into competitor strategies.
Keyword Research: It's the yeast that makes your SEO efforts rise, identifying the best keywords to knead into your content.
AdWords Competitor Spy: It's like peeking into a rival's oven, offering insight into their advertising strategies.
Armed with the SpyFu tool on a Mac, a bakery can whip up a storm in the digital realm. Pinpointing the right keywords becomes as easy as measuring flour for bread. Likewise, understanding competitor advertising strategies is like perfecting the temperature for the perfect crust.
With SpyFu as your sous chef in the digital kitchen, your bakery website can savor the sweet taste of higher search rankings. Bring your Mac and SpyFu together, and watch your online presence rise like a perfect loaf, ready to serve your audience a feast of digital delight. Let your SEO strategy be the perfect recipe with SpyFu.

Using KWFinder, an innovative SEO tool, on your Mac is akin to casting a well-weighted fishing line – it's designed to pull up the most sought-after keywords from the depths of search engine obscurity. So let's spin a yarn about a local fishing equipment store taking the digital bait.
With the KWFinder tool, key functionalities include:
Keyword Research: It helps you find the right bait—keywords—to attract the biggest fish—your audience.
SERP Analysis: Much like understanding water currents, this feature helps grasp the flow of search engine results.
Rank Tracking: It's like keeping a log of all the catches, helping track your keyword ranking progress.
KWFinder tool offers a helping hand in the turbulent ocean of SEO. For instance, the fishing equipment store can identify trending keywords in their niche, akin to tracking the season's best catches. Once hooked into their content, these keywords serve as enticing bait for prospective web customers.
The rank tracking feature then measures how effectively these keywords reel in web traffic. So, armed with the KWFinder tool on your Mac, you're ready to cast your SEO line and reel in a big catch. So, whether you're angling for increased web traffic or a surge in sales, KWFinder is your trusty first mate in the vast ocean of SEO.

BuzzSumo, your essential SEO tool for Mac, is the digital equivalent of an enthusiastic, tireless gold miner, always sifting through mountains of data to unearth nuggets of SEO gold. Picture a niche like gourmet coffee shops striving to brew a storm online.
BuzzSumo's tool central functionalities include the following:
Content Discovery: As baristas need quality beans, your website needs quality content. It unearths high-performing online content to inspire your own.
Influencer Amplification: Find who's tasting and praising your competitor's coffee. Leverage them to sing your praises, too.
Content Alerts: Stay ahead – or at least neck-and-neck – with coffee trends through automated notifications.
Armed with the BuzzSumo tool on your Mac, you can navigate the busy market square of the internet, attract more patrons, and offer them a virtual experience akin to sipping a freshly brewed cuppa at a quaint café. By helping you locate the most shared, most liked, and most talked about coffee-related content, BuzzSumo lets you understand what your audience savors. It's like understanding your customer's preference for a flat white over a latte.
By keeping track of influencers and trends, it's as though BuzzSumo helps you keep an ear to the ground – or a cup to the lips – in the bustling café of digital marketing, ensuring your business is always brewing just the right blend.

Answer The Public – it's not just an SEO tool for your Mac. It's a virtual megaphone that helps your brand resonate with your audience. Picture the bustling niche of artisanal cheese shops – teeming with questions about the best pairings, the creamiest Camembert, or the stinkiest Stilton.
You can dive deep into these burning questions with the Answer The Public tool. This tool doesn't just scrape the surface – it burrows into the heart of the conversation, unearthing:
Data-Based Queries: It maps out actual questions people ask, laying out an interactive mind map of curiosities.
Prepositions: Tying up 'with,' 'for,' 'to,' and 'like' queries lends a hand in understanding intent.
Comparisons: Get insights on 'versus' and 'or' inquiries – a true battleground of preferences.
The magic of Answer The Public rests on its capacity to go beyond traditional keyword research, giving a voice to your audience's unspoken questions. Like a master cheesemonger knowing the difference between a Roquefort and a Gorgonzola, this SEO tool helps you understand your audience's subtle tastes.
By delivering key insights straight to your Mac, Answer The Public enables you to craft engaging content that perfectly pairs with your audience's palate – turning your website into a coveted destination in the vast, buzzing market of artisanal cheese enthusiasts.

SiteChecker – your Mac's new best friend and the ultimate SEO tool. Envision the sprawling online market of antique bookstores, brimming with customers hunting for first-edition novels, rare author-signed copies, and treasured vintage collections.
SiteChecker tool paves the way for optimal site performance, acting as a digital magnifying glass that scrutinizes your site. It doesn't just glance at your website – it conducts a comprehensive, thorough examination, offering:
Website Health Check: Find potential glitches and rectify them before they become major roadblocks.
On-Page SEO Audit: Examine your site's SEO elements, ensuring they're primed for optimal performance.
Website Rank Checker: Keep tabs on your ranking – a reliable way to see if your strategies are paying off.
This SEO tool for Mac adopts a proactive approach, spotting potential pitfalls and providing detailed, actionable feedback to improve your site. Like an antique book enthusiast recognizing the true value of a dusty, forgotten novel, SiteChecker lets you uncover the potential in every page of your website.
By turning over every digital stone, SiteChecker positions your site for peak performance. For the online antique bookstore niche, it's an absolute boon – ensuring your site remains a well-loved destination for bookworms seeking literary treasures and keeping you ahead in the vibrant, competitive world of antique literature.
Bottom Line
Achieving SEO supremacy on Mac is a breeze when armed with the right tools, and these 13 deliver! From hobbyist blogging to enterprise-scale projects, they're ready to amplify your online presence. They're compatible with various systems, including iPadOS and iOS, and offer handy phone app versions. Yet, the star remains Plerdy, an all-in-one tool you'll want to grab to analyze and optimize. From generating reports, building SEO-strong structures, and scrutinizing internal links, it does it all.
Plerdy boasts an excellent rating among its users, both beginners and pros, praising its intuitive interface and rich functionalities. Even if you're starting, its comprehensive training resources get you up to speed in no time. In addition, Plerdy's subscription options cater to different needs – from affordable basic access to complete unlimited use, catering to individuals, agencies, and businesses.
So, what's holding you back? It's time to leap. Invest in SEO, install the Plerdy tool on your website, and create better content today. Be it on your MacBook, iPhone, or iPad – it's your first step towards ranking higher. Don't hesitate; try Plerdy, and let your Mac be the springboard for your SEO success! ⚡