A comprehensive SEO toolkit is not cheap. But it is precisely such a toolkit that will allow you to work efficiently and not waste time performing tasks that can be made automatic. And this is where free professional SEO tools come to the rescue and make your life a lot easier. The range includes technical link building, SEO error detection, tracking, and analytics tools. But, of course, there are ineffective products that don't give much in terms of results. Therefore, I analyzed the most popular free SEO tools available in the public domain. I can bring you a list of the sixteen best free SEO tools – the most productive, convenient, and easy to understand.
Free SEO Tools For Website?

Plerdy's SEO Checker Chrome Extension is a great tool for analyzing web pages. It will serve as a great helper for start-up eCommerce companies. The extension works in the following ways:
Checks the texts of the website pages for stop words, determines FRES, the average length of sentences, etc.
Analyzes the uniqueness of words, even hidden elements such as pop-ups, sliders, and drop-down menus.
Automatically collects information from all pages of the website.
Allows you to take a screenshot of the page with data and send it to colleagues and clients.
As a result of using Plerdy's SEO Checker, you can optimize your website and improve your traffic and conversion rates.
By registering directly on the Plerdy web platform, you can take advantage of the free features, including:
Viewing up to 2000 pages per day.
3 views of the heatmap report per day.
100 video sessions.
Collect 50 leads.
1 active form.
100 clicks on banners.
Scan 100 website pages per day.
Comparison of data for today.
10 Google Search Console APIs.
1 month of data storage.
Use the free extension and drive the growth of micro and macro conversions.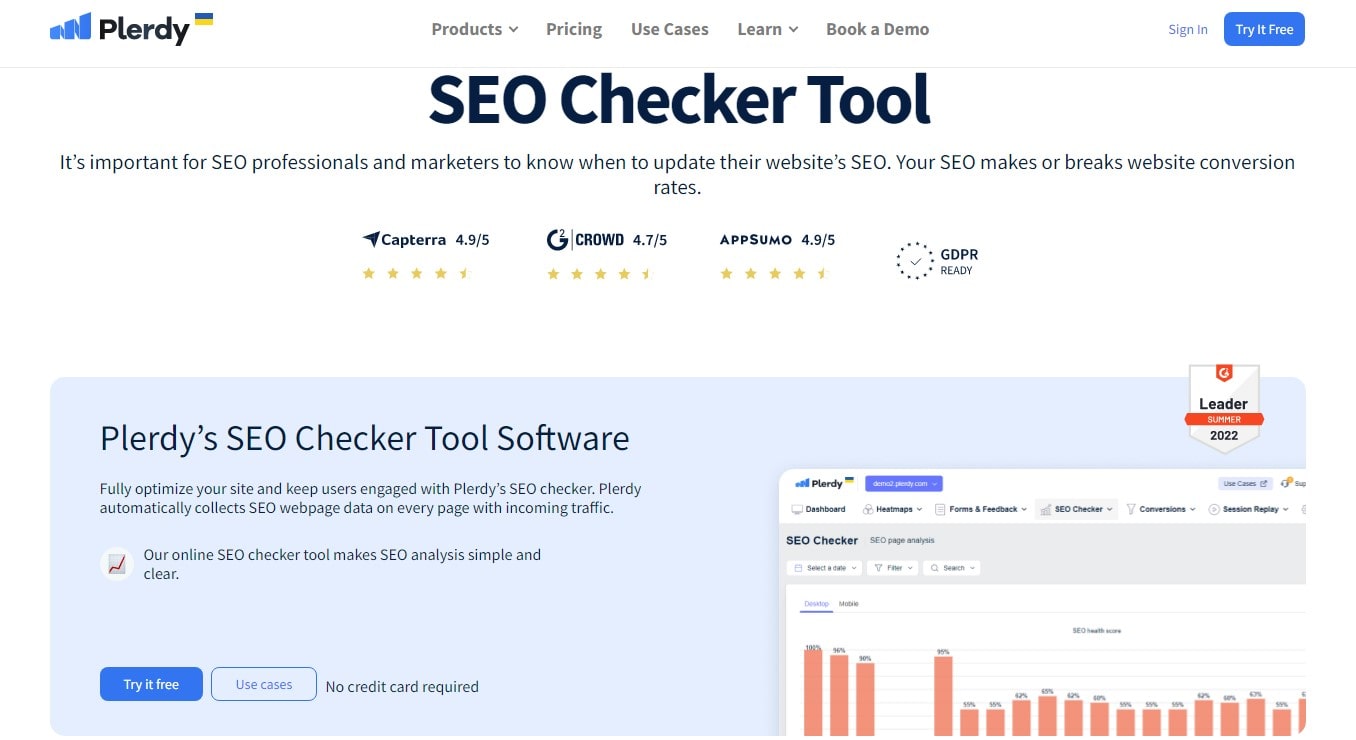 The SEO Checker plugin allows you to collect the semantics and SEO of your website and analyze your competitors' websites. The following functionalities are noteworthy:
Checking for SEO errors. This includes key indicators – title, H1 description, number of javascript files, meta noindex, nofollow, canonical, and others.
Text analysis. You will receive data on readability, number of words, symbols, and more.
Analysis of stop words. Determines their level and shows whether such a number is permissible or whether it breaks the text.
Keyword analysis. Scanning feature – the tool collects words into groups by similarity, with the same root.
With the SEO Checker plugin, you will instantly analyze the page and get the information for further SEO optimization.
List of the Best 14 Free SEO Tools
Free tools are a great way to help you get the most out of your website. Some companies need advanced operational capabilities, technical support, and long-term data retention. But for 75%, the features obtained using free online services and extensions are enough. Based on the rankings of Moz and Sprout, I have compiled a list of the top fourteen SEO tools apart from Plerdy's ones.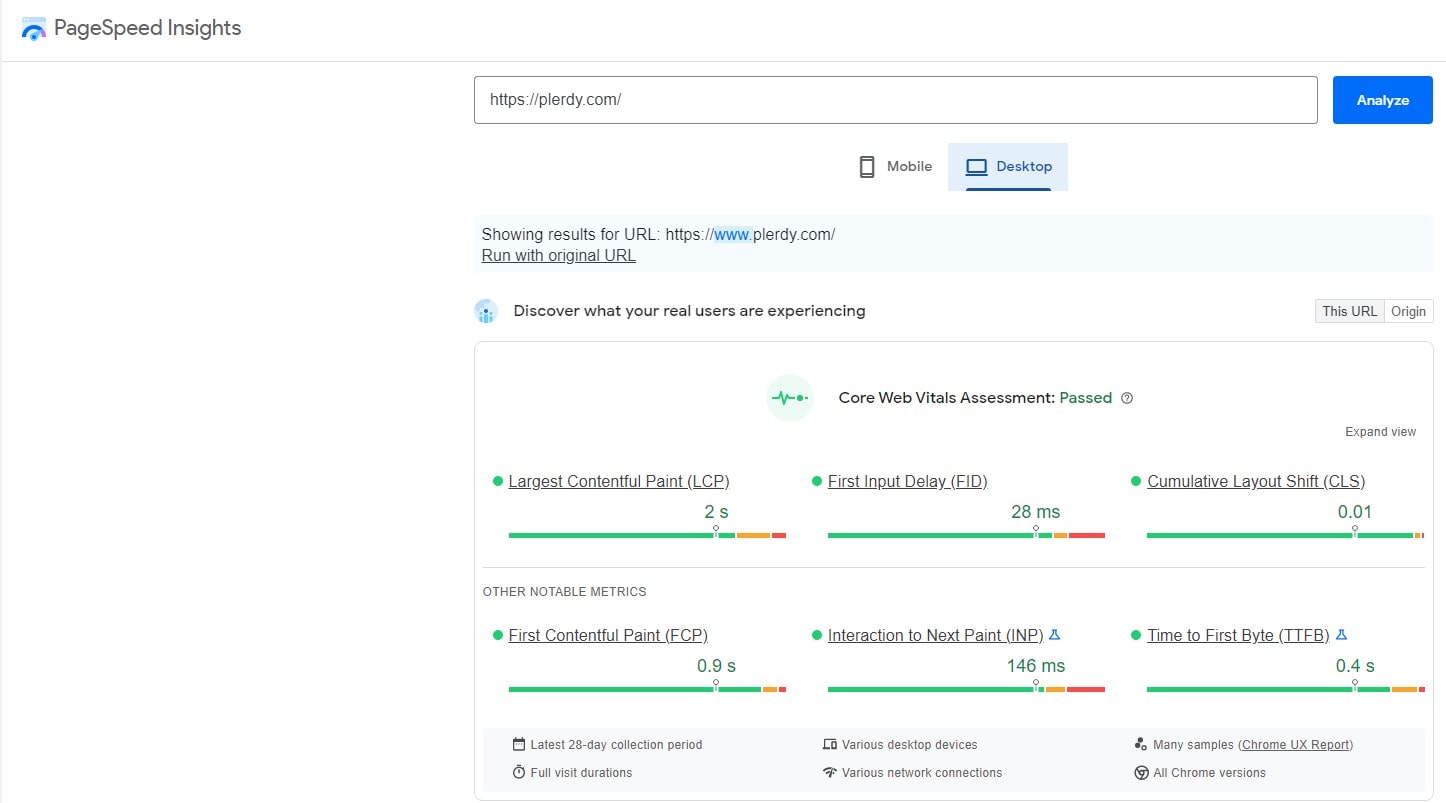 This free SEO tool collects field and laboratory data about a page and also evaluates performance. In regards to the functionalities of the online service, here are some of them:
Provides real-time data. The service collects data from Chrome User Experience Report and First Contentful Paint (FCP), First Input Delay (FID), Largest Contentful Paint (LCP), and Cumulative Layout Shift (CLS) metrics. If possible, it passes the URLs of a specific page on the website.
With Lighthouse, the tool provides a performance score that includes layout shift percentage, interaction time, and speed index.
The service classifies data, providing information in three categories:
"Good".
"Needs improvement."
"Badly".
Thus, you see which parts of the website you should refine and where it works flawlessly. Such data classification is convenient indeed.
Another free SEO tool from Google. It provides information on how your website is displayed in the Google search engine. With the help of the service, you will have the opportunity to:
Identify indexing issues and request re-indexing of new or updated content.
Get information about the traffic that is coming to your website from Google Search.
Find out which websites contain outbound links to your website.
The results will show you how your website interacts with Google search so you can optimize it. This is a valuable free SEO tool.

Google Search receives 3,000,000,000 requests daily, 20% of which are brand new. The free SEO tool validates the keyword you enter and produces results. You will find out what your consumers think and their questions. You can view the information by setting the required parameters:
Language.
Country.
Search period.
Seth Stephens-Davidowitz, a former Google analyst, says search terms are one of the best treasures of data when it comes to the human psyche. Try this free tool to enhance your SEO.

This free SEO extension for Google Chrome combs through websites and social networks, and it can also review usability and readability. In real time, the tool performs a check on the website that you have opened. It provides data such as:
Ease of use on mobile devices.
Usability assessment.
Website traffic.
Backlinks.
This free extension allows you to find out detailed information about your website and analyze the website of competitors. Ideal for web and online store owners, marketers, freelancers, sales teams, and developers. You can quickly and easily check the website and see its shortcomings.
Do you want to anticipate the desires of your customers and consumers long before they even know about them? A digital-free SEO tool lets you do just that. It analyzes comments, searches, and mentions on the Internet. The result is a forecast of trends that will "explode" in the future, be it in a few months or years. In addition, the tool identifies the industries, categories, and products that are most likely to become popular. With this approach, you will focus your energies on creating a product that is known to be popular.

With this free SEO tool, you will learn the data you need to optimize your content and improve your rankings. Namely:
You will learn about the best websites for organic keywords. The report provides data on popular websites and your competitors, which rank better and provide users with the information they are interested in.
Looking for new or additional key phrases? The service will compile a list of all kinds of popular keys – from definitions to whole phrases. The list is based on search terms and popular competitor metrics.
This will allow you to analyze your content and optimize it in line with the research results. Then, you will achieve your goals by putting together a content plan for your website.

Rich Results is a free SEO tool for advanced website testing. What is it, and how does it work? Running the test online is easy with the Rich Results Tool web software. All you need to do is paste the URL of a particular website. Rich Results are items displayed in the search engine with a slightly more complex structure than just a link highlighted in blue.
With the Rich Results free SEO tool, you can put your website to the test to see what advanced results you can retrieve using structured data. Implementing the tool isn't particularly difficult, but knowledge of technical SEO won't be out of place. It is the official free SEO tool from Google, available to all users. The Rich Results SEO tool produces results very quickly.

SERP Snippet Generator is a free SEO tool that will show your website's title and meta description in the search results. Together, these make up the first points of contact with your content.
To compose a snippet for Google, use keywords and emojis in descriptions. For snippet preview, type:
URL of the web page for which you want a snippet
Title – the title of the web page (optimal length is 50-60 characters including spaces)
Description – description of the web page (150-160 characters including spaces)
SERP Snippet Generator can help you with CTR optimization and show you how other users will see search results for your website. This SEO tool is completely free and does not require registration.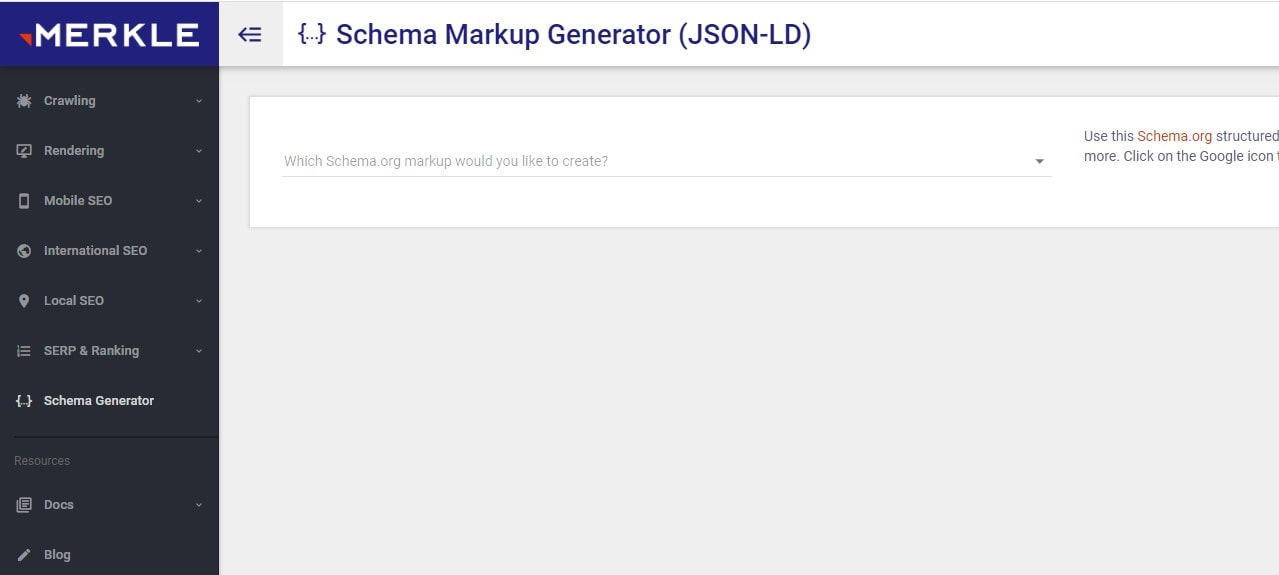 Schema is a data dictionary used all over the Internet. It defines different entities and the relationships between them. It allows search engines, social networks, mailboxes, and other services to understand the data on pages, acting as a "translator" between pages and services.
As Google continues to build and expand its knowledge graph, this Schema Markup Generator is becoming increasingly important for properly interpreting your content.
Google can display additional information from your website in the form of an extended snippet after marking up your data according to Schema rules. An extended snippet usually has more clickability in search results than a regular snippet.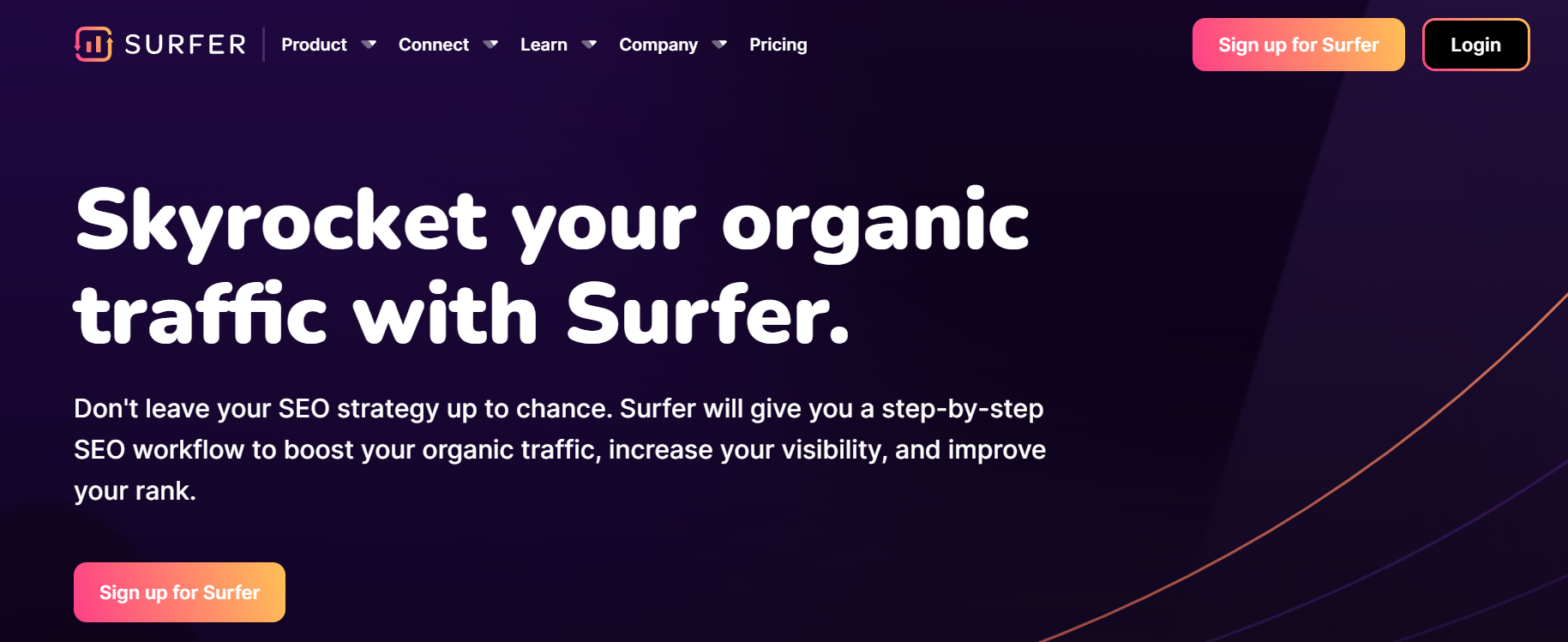 Content and Keyword Research from Surfer is a free powerful SEO tool in the hands of SEO specialists that will allow you to create the perfect SEO text from the point of view of both robots and people. And SEO-optimized content is a direct path to the first positions in search results.
Piotr Rzebko, Full Stack Marketer:
"Using the free Content and Keyword Research SEO tool from Surfer changed our workflow, and it is much more efficient right now. This is a great free SEO tool."
Holger, Professional Training & Coaching:
"In the beginning, this free SEO tool was a bit overwhelming. It is a bit costly SEO tool if you have a small website with little income and need additional functionality."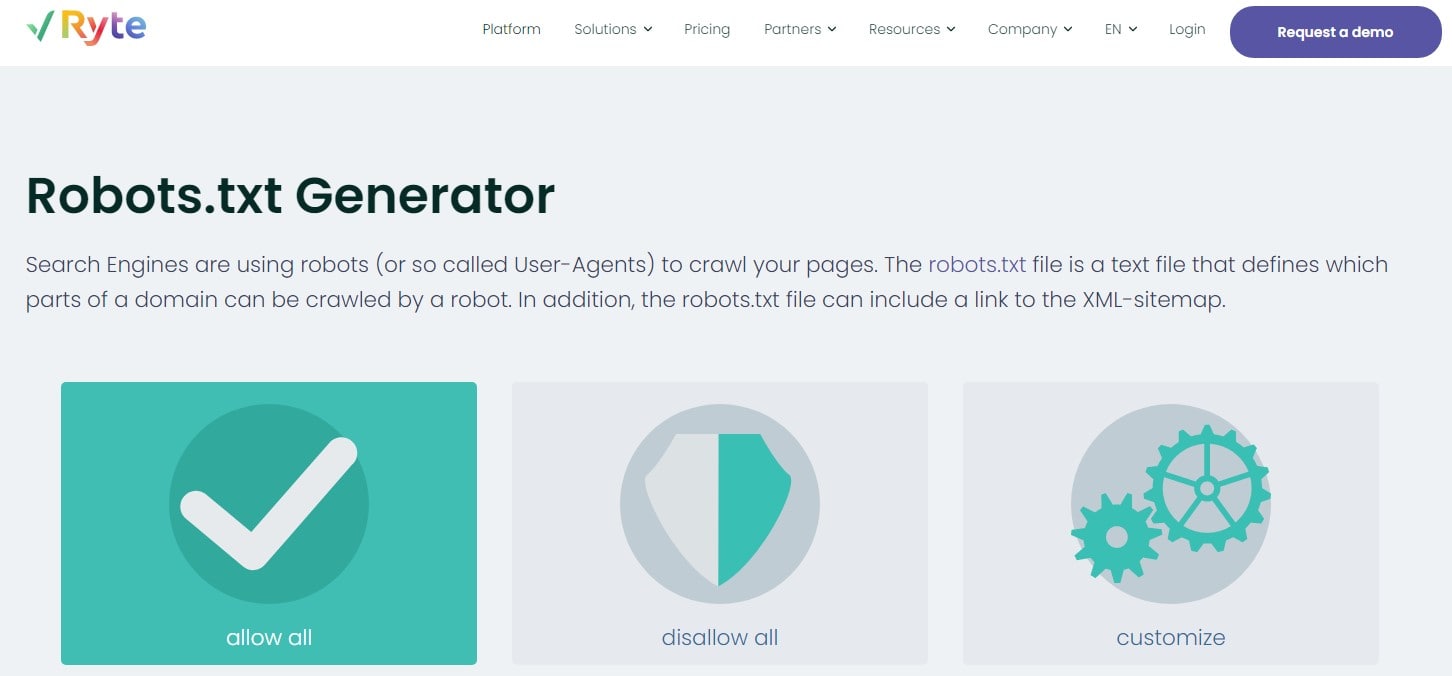 Robots.txt is a free file with instructions for crawling a website. Another name is the robots exclusion protocol, used by websites to explain the bots on website indexing. Robots.txt is used for explaining what website parts you don't want to get processed by these crawlers. This free tool is essential for your SEO.
Robots.txt file contains "User-agent" and directives like "Allow," "Disallow," "Crawl-Delay," etc. But remember that one wrong line in the Robots.txt file can exclude your web page from the indexation queue. And all your SEO efforts will be wasted.

Screaming Frog SEO Spider is a free website scanning tool. It is an indispensable free SEO tool for technical audits. The key functions of this free SEO tool:
Search for broken pages and pages with redirects. Displaying anchors and the documents themselves, which contain links to these pages.
Search for pages with short, long, duplicated title tags and title tags with the same content as the h1 tag.
Search for pages with short, long, duplicate, or missing description meta tags.
Search for images with large sizes and missing or long alt and title attributes of the IMG tag.
Display information on meta-tags controlled by search robots (attributes rel="canonical", rel="next", rel="prev" of the tag link).
Search pages by specified fragment, unloading contents of certain tags by a regular expression.
Checks page load time.
Screaming Frog SEO Spider is a valuable free SEO tool for SEO experts of any experience.
Ivan Shariy, SEO Copywriter at IdeaSoft:
"I didn't always feel like this free SEO tool was crawling every page. Maybe it is a config issue because the Screaming Frog SEO Spider`s interface is confusing."
Anastasiya Zurba, SEO expert at MaybeWorks:
"Perfect free crawling tool, with excellent API access to some of the most frequently used tools for any SEO."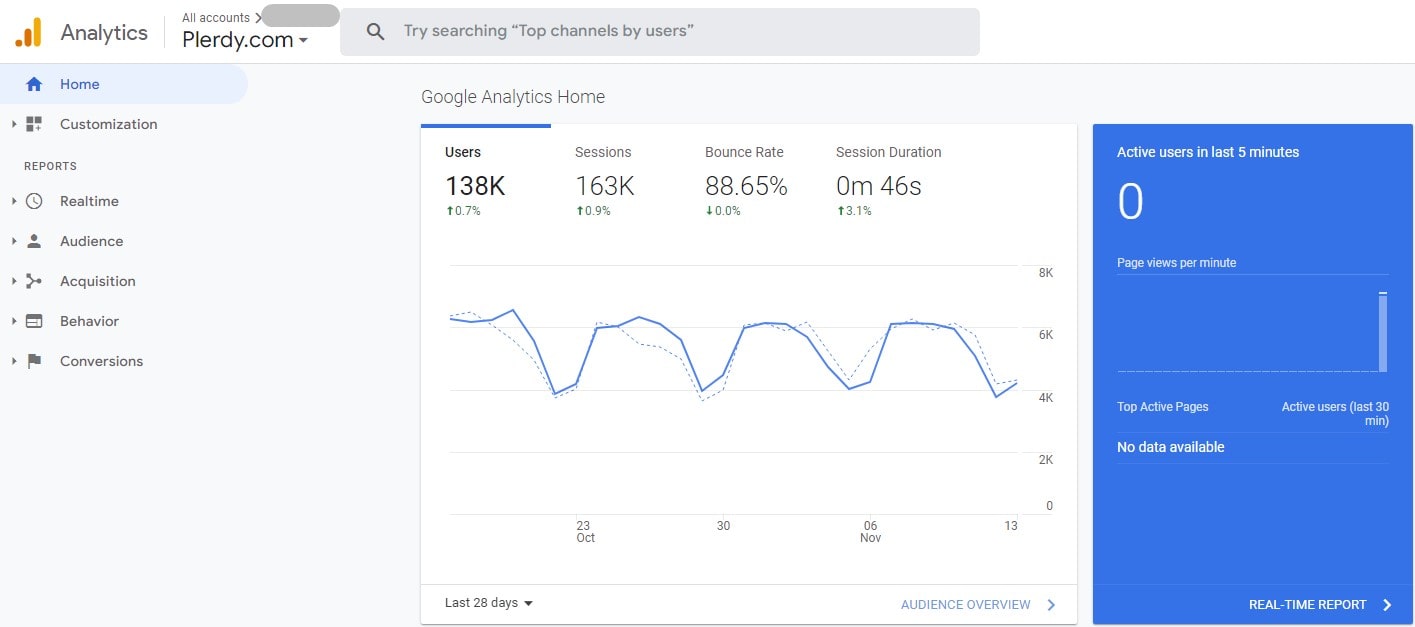 Google Analytics is a free web analysis SEO tool from the search giant Google. By using this free SEO tool, you can get comprehensive data on traffic sources, user behavioral factors, and much more. With this free SEO tool, you can:
Track the behavioral factors of website visitors
Analyze conversion
Perform A/B testing
Receive comprehensive information on the effectiveness of various advertising channels as well as SEO promotion
See what is happening on the website in real-time mode and take urgent measures if necessary
And this is only a small part of this free SEO tool features. There are actually much more of them.
Ilya Horoviy, Administrator in Information Technology and Services:
"This free SEO tool is hard to use, and by the time you get used to your workflow, they change the user interface. At the same time, the most important data to me is obscured."
Monika Gupta, System Engineer at HackWorms Pvt Ltd:
"This free SEO tool is the best way to discover your audience. With this free SEO tool, I can easily determine the audience's behavior and what content they like. I recommend you to try this free SEO tool."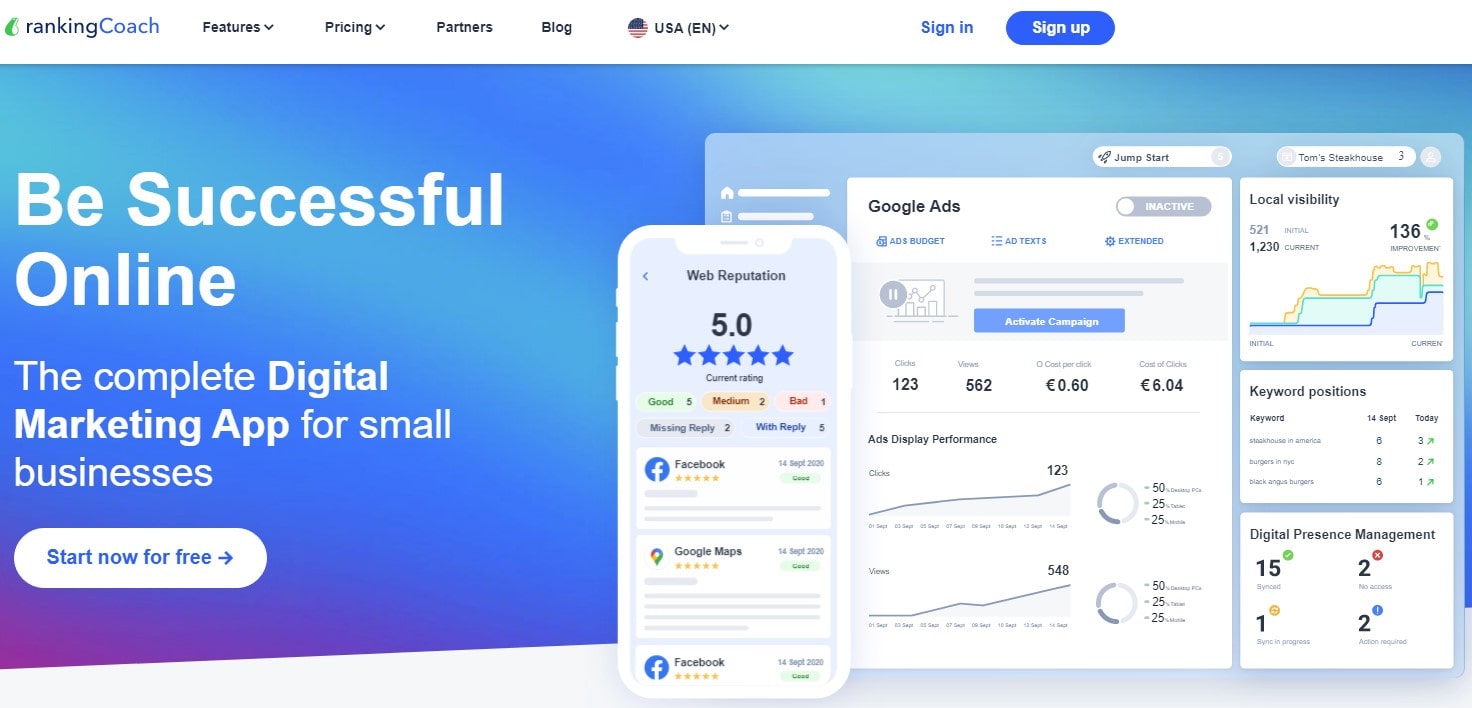 rankingCoach is the free SEO tool for your success. The rankingCoach free SEO tool offers features and statistics showing where you need to optimize your website. The more improvements you make with the rankingCoach free SEO tool, the better the search results for your website.
Michelle Niana:
"My advice is to avoid this free SEO tool as it will cause loss of money and time and a lot of distress along the way."
James Torba:
"As a small business owner, I can say RankingCoach was my guiding light in SEO. It helped me understand the SEO world's complexities and SEO-optimize my website."
Output
These are free but effective SEO tools, and they should be used. Proper SEO services will allow you to bring your website to new positions in Google at any stage of its development.