A comprehensive SEO toolkit is a costly undertaking. But it is precisely such a toolkit that will allow you to work efficiently and not waste time performing tasks that can be made automatic. And this is where free professional SEO tools come to the rescue and make your life much easier. The range includes technical link building, SEO error detection, tracking, and analytics tools. But, of course, there are ineffective products that give little in terms of results. Therefore, I analyzed the most popular free SEO tools in the public domain. I can list the sixteen best free SEO tools – the most productive, convenient, and easy to understand.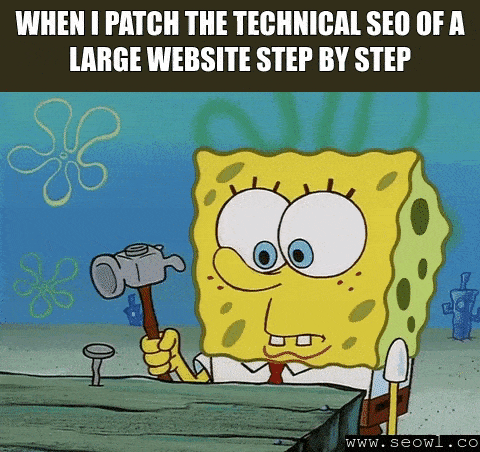 5 Benefits of Using Free SEO Tools?
Are you tired of your website not ranking well? Then, there is an easy solution – use free SEO tools. Here are five benefits of using free SEO tools:
Audit your website daily. Free SEO tools can audit your website daily to ensure it is healthy. This way, you can quickly detect and fix any issues affecting your website's ranking.
Check your website's SEO metrics. Free SEO tools help you analyze your website's critical SEO metrics, such as relevance and duplicates, which can affect your search engine ranking.
Detect missing keywords. Free SEO tools can detect missing keywords in your title, description, and H1. This helps you enrich your content with the right keywords, which can increase your search engine visibility.
Historical data. Free SEO tools can help you view your title, description, and keyword change history. This feature is beneficial when you are making changes to your website and want to see how your changes have affected your website's ranking over time.
In conclusion, free SEO tools have many benefits, including cost savings, daily website auditing, checking SEO metrics, detecting missing keywords, and viewing historical data. These tools can help you optimize your website for search engines and drive relevant traffic.
List of the Best 30 Free SEO Tools
Free tools are a great way to help you get the most out of your website. Some companies need advanced operational capabilities, technical support, and long-term data retention. But for 75%, the features obtained using free online services and extensions are enough. Based on the rankings of Moz and Sprout, I have compiled a list of the top fourteen SEO tools apart from Plerdy's ones.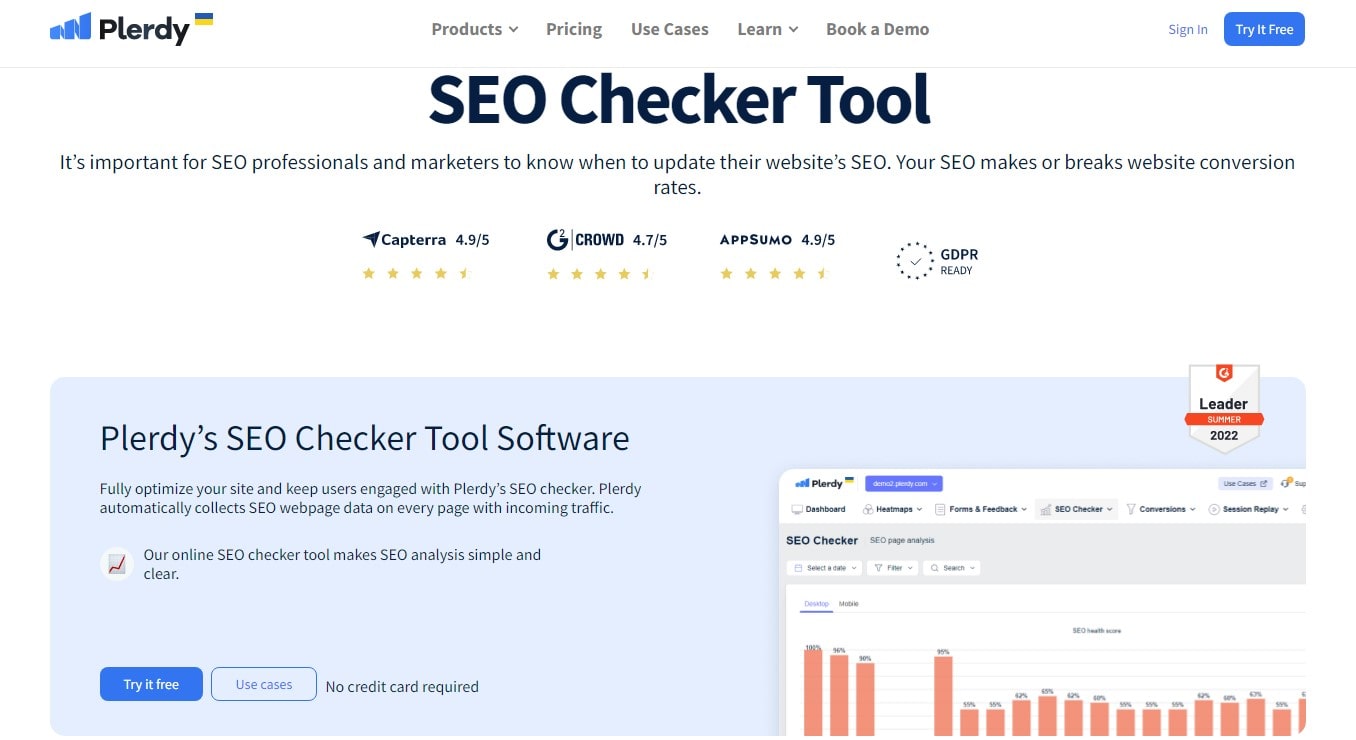 The SEO Checker plugin allows you to collect the semantics and SEO of your website and analyze your competitors' websites. The following functionalities are noteworthy:
Checking for SEO errors. This includes key indicators – title, H1 description, number of javascript files, meta noindex, nofollow, canonical, and others.
Text analysis. You will receive data on readability, number of words, symbols, and more.
Analysis of stop words. Determines their level and shows whether such a number is permissible or whether it breaks the text.
Keyword analysis. Scanning feature – the tool collects words into groups by similarity, with the same root.
With the SEO Checker plugin, you will instantly analyze the page and get the information for further SEO optimization.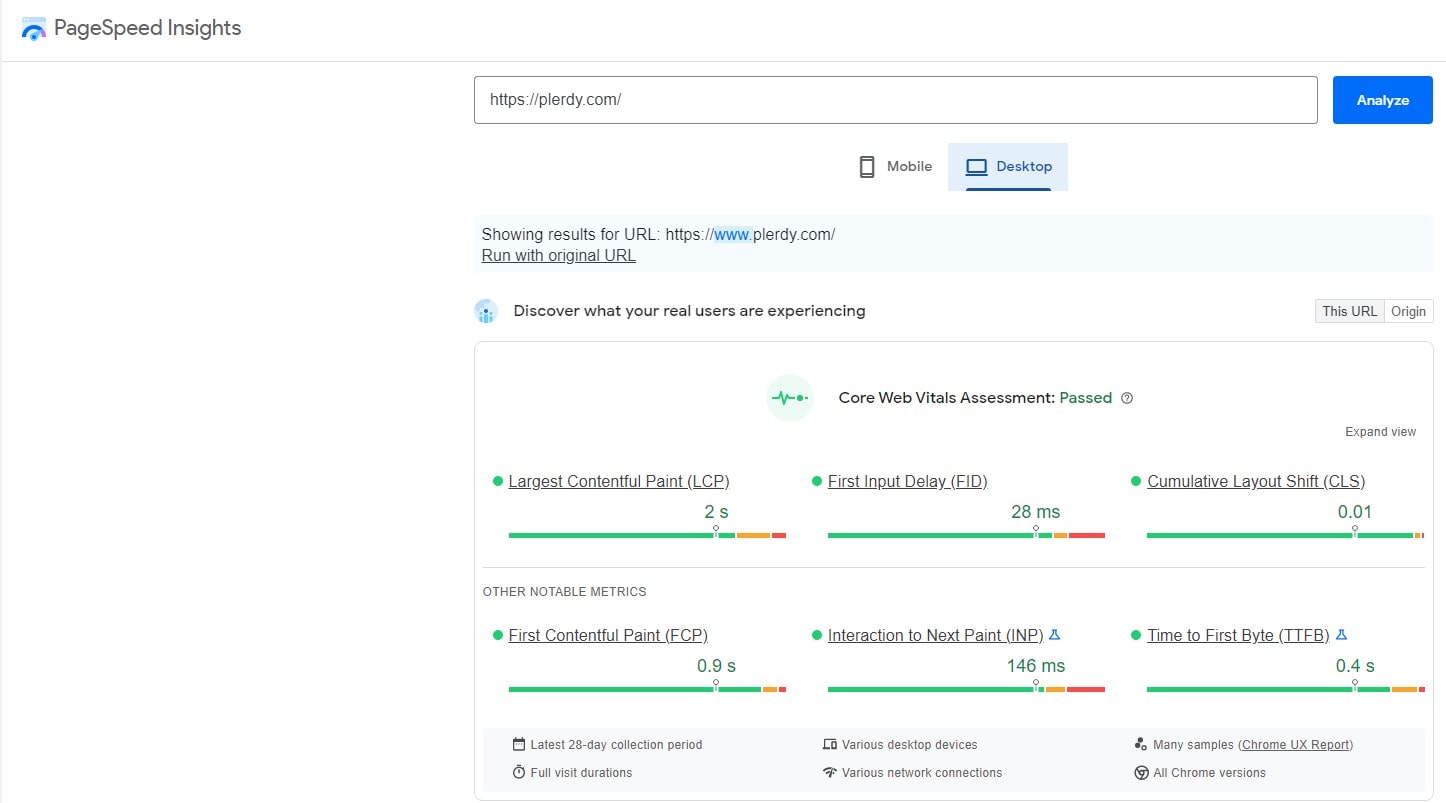 This free SEO tool collects field and laboratory data about a page and also evaluates performance. In regards to the functionalities of the online service, here are some of them:
Provides real-time data. The service collects data from Chrome User Experience Report and First Contentful Paint (FCP), First Input Delay (FID), Largest Contentful Paint (LCP), and Cumulative Layout Shift (CLS) metrics. It passes the URLs of a specific page on the website.
With Lighthouse, the tool provides a performance score that includes layout shift percentage, interaction time, and speed index.
The service classifies data, providing information in three categories:
"Good".
"Needs improvement."
"Badly".
Thus, you see which parts of the website you should refine and where it works flawlessly. Such data classification is convenient indeed.
Another free SEO tool from Google. It provides information on how your website is displayed in the Google search engine. With the help of the service, you will have the opportunity to:
Identify indexing issues and request re-indexing of new or updated content.
Get information about the traffic that is coming to your website from Google Search.
Find out which websites contain outbound links to your website.
The results will show you how your website interacts with Google search so you can optimize it. This is a valuable free SEO tool.

Google Search receives 3,000,000,000 requests daily, 20% of which are brand new. The free SEO tool validates the keyword you enter and produces results. You will find out what your consumers think and their questions. You can view the information by setting the required parameters:
Language.
Country.
Search period.
Seth Stephens-Davidowitz, a former Google analyst, says search terms are one of the best treasures of data regarding the human psyche. Try this free tool to enhance your SEO.

This free SEO extension for Google Chrome combs through websites and social networks can also review usability and readability. In real-time, the tool performs a check on the website that you have opened. It provides data such as:
Ease of use on mobile devices.
Usability assessment.
Backlinks.
This free extension allows you to find out detailed information about your website and analyze the website of competitors. Ideal for web and online store owners, marketers, freelancers, sales teams, and developers. You can quickly and easily check the website and see its shortcomings.
Do you want to anticipate the desires of your customers and consumers long before they even know about them? A digital-free SEO tool lets you do just that. It analyzes comments, searches, and mentions on the Internet. The result is a forecast of trends that will "explode" in the future, be it in a few months or years. In addition, the tool identifies the industries, categories, and products that are most likely to become popular. With this approach, you will focus your energies on creating a product that is known to be popular.

This free SEO tool will teach you the data you need to optimize SEO content and improve rankings. Namely:
You will learn about the best websites for organic keywords. The report provides data on popular websites and your competitors, which rank better and provide users with the information they are interested in.
Looking for new or additional key phrases? The service will compile a list of popular keys – from definitions to whole phrases. The list is based on search terms and popular competitor metrics.
This will allow you to analyze and optimize your content with the research results. Then, you will achieve your goals by creating a content plan for your website.

Rich Results is a free SEO tool for advanced website testing. What is it, and how does it work? Running the test online is easy with the Rich Results Tool web software. All you need to do is paste the URL of a particular website. Rich Results are items displayed in the search engine with a slightly more complex structure than just a link highlighted in blue.
With the Rich Results free SEO tool, you can put your website to the test to see what advanced results you can retrieve using structured data. Implementing the tool is relatively easy, but knowledge of technical SEO will be in the right place. It is the official free SEO tool available to all users. The Rich Results SEO tool produces results very quickly.

SERP Snippet Generator is a free SEO tool showing your website's title and meta description in the search results. Together, these make up the first points of contact with your content.
To compose a snippet for Google, use keywords and emojis in descriptions. For snippet preview, type:
URL of the web page for which you want a snippet
Title – the title of the web page (optimal length is 50-60 characters, including spaces)
Description – description of the web page (150-160 characters including spaces)
SERP Snippet Generator can help you with CTR optimization and show you how other users will see results for the website. This SEO tool is completely free and does not require registration.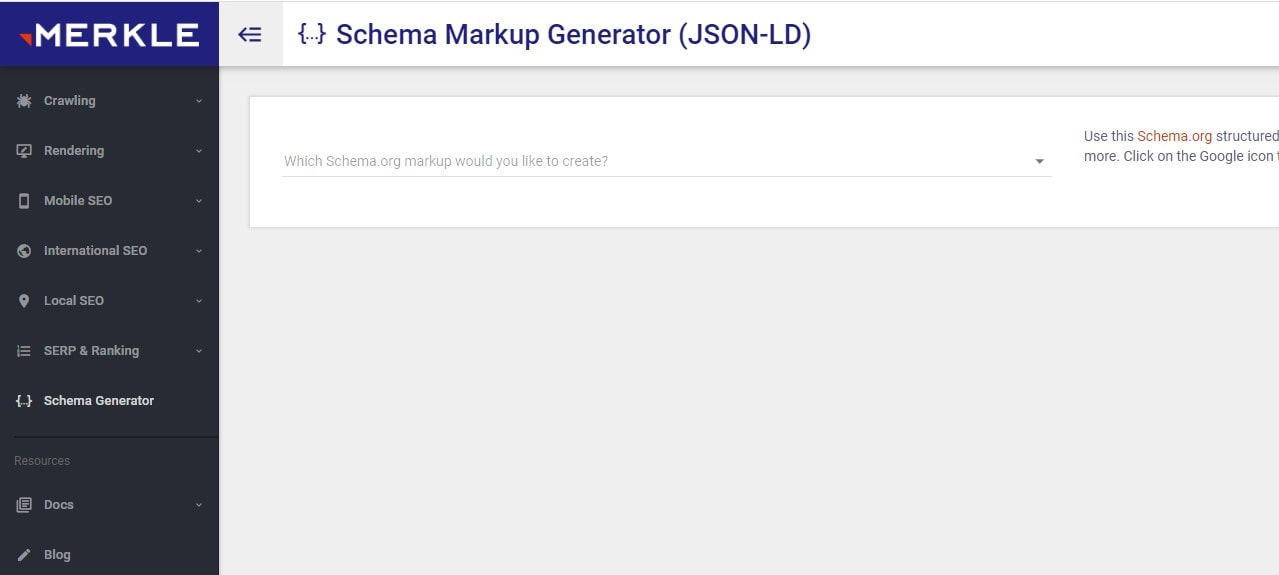 Schema is a data dictionary used all over the Internet. It defines different entities and the relationships between them. It allows search engines, social networks, mailboxes, and other services to understand the data on pages, acting as a "translator" between pages and services.
As Google continues to build and expand its knowledge graph, this Schema Markup Generator is becoming increasingly important for properly interpreting your content.
Google can display additional information from your website as an extended snippet after marking up your data according to Schema rules. An extended snippet usually has more clickability in search results than a regular snippet.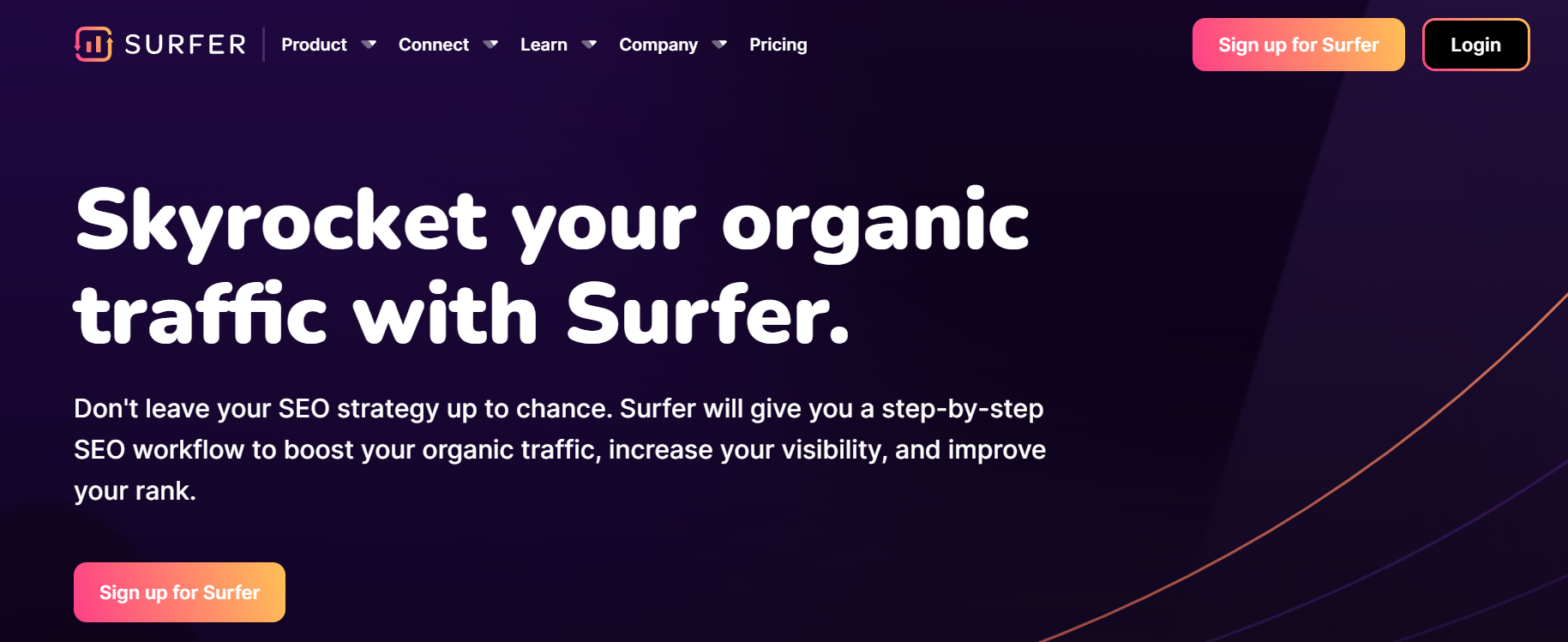 Content and Keyword Research from Surfer is a free powerful SEO tool in the hands of SEO specialists that will allow you to create the perfect SEO text from the point of view of both robots and people. And SEO-optimized content is a direct path to the first positions in search results.
Piotr Rzebko, Full Stack Marketer:

Using the free Content and Keyword Research SEO tool from Surfer changed our workflow, and it is much more efficient right now. This is a great free SEO tool.
Holger, Professional Training & Coaching:

In the beginning, this free SEO tool was overwhelming. It is a bit costly SEO tool if you have a small website with little income and need additional functionality.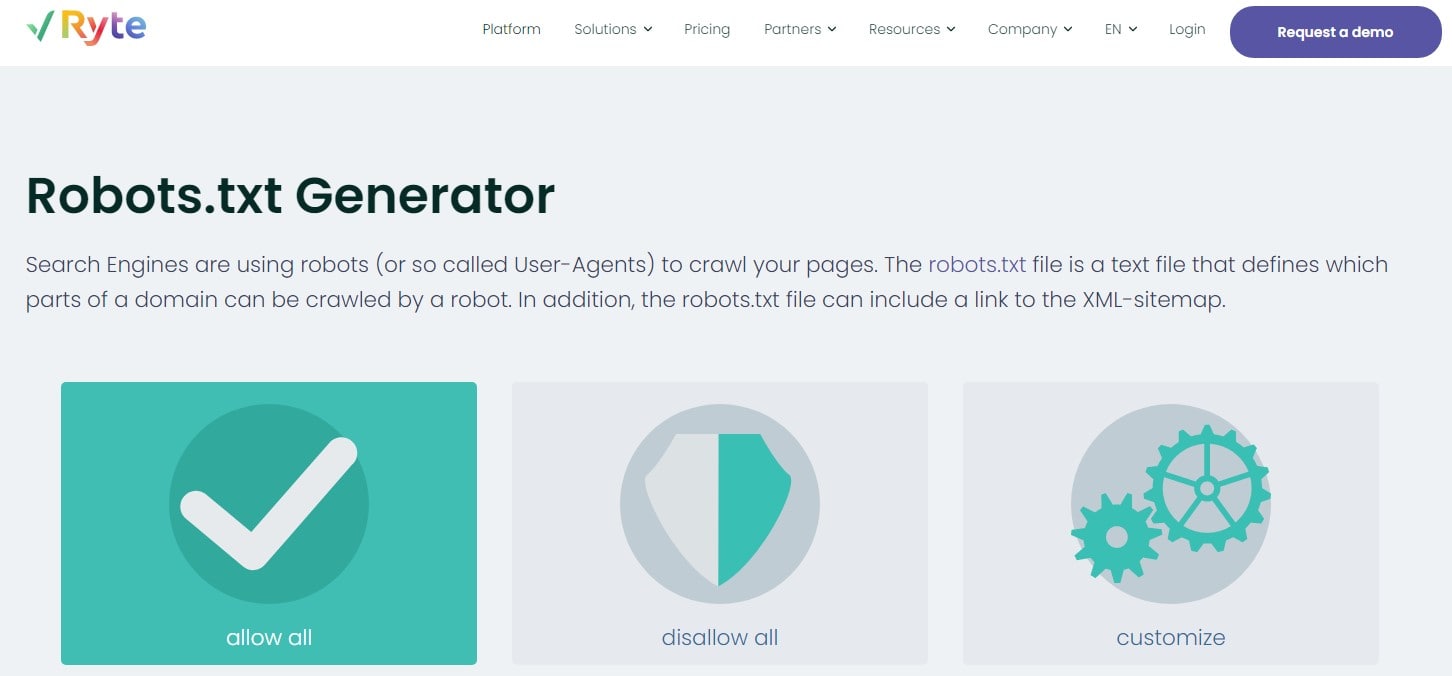 Robots.txt is a free file with instructions for crawling a website. Another name is the robots exclusion protocol, used by websites to explain the bots on website indexing. Robots.txt explains what website parts you don't want to get processed by these crawlers. This free tool is essential for your SEO.
Robots.txt file contains "User-agent" and directives like "Allow," "Disallow," "Crawl-Delay," etc. But remember that one wrong line in the Robots.txt file can exclude your web page from the indexation queue. And all your SEO efforts will be wasted.

Screaming Frog SEO Spider is a free website scanning tool. It is an indispensable free SEO tool for technical audits. The key functions of this free SEO tool:
Search for broken pages and pages with redirects. Displaying anchors and the documents themselves, which contain links to these pages.
Search for pages with short, long, duplicated title tags and title tags with the same content as the h1 tag.
Duplicate, or missing description meta tags.
Search for images with large sizes and missing or long alt and title attributes of the IMG tag.
Display information on meta-tags controlled by search robots (attributes rel="canonical", rel="next", rel="prev" of the tag link).
Search pages by specified fragment, unloading contents of certain tags by a regular expression.
Checks page load time.
Screaming Frog SEO Spider is a nice free SEO tool for SEO experts of any experience.
Ivan Shariy, SEO Copywriter at IdeaSoft:

I only sometimes felt like this free SEO tool crawled every page. Maybe it is a config issue because the Screaming Frog SEO Spider`s interface is confusing.
Anastasiya Zurba, SEO expert at MaybeWorks:

Perfect free crawling tool, with excellent API access to some of the most frequently used tools for any SEO.

Google Analytics is a free web analysis SEO tool from Google. This free SEO tool can get comprehensive data on traffic sources, user behavioral factors, and more. With this free SEO tool, include:
Track the behavioral factors of website visitors
Analyze conversion
Perform A/B testing
Receive comprehensive information on the effectiveness of various advertising channels as well as SEO promotion
See what is happening on the website in real time and take urgent measures if necessary.
And this is only a small part of this free SEO tool feature. There are many more of them.
Ilya Horoviy, Administrator in Information Technology and Services:

This free SEO tool is hard to use, and by the time you get used to your workflow, they change the user interface. At the same time, the most important data to me is obscured.
Monika Gupta, System Engineer at HackWorms Pvt Ltd:

This free SEO tool is the best way to discover your audience. With this free SEO tool, I can easily determine the audience's behavior and what content they like. I recommend you to try this free SEO tool.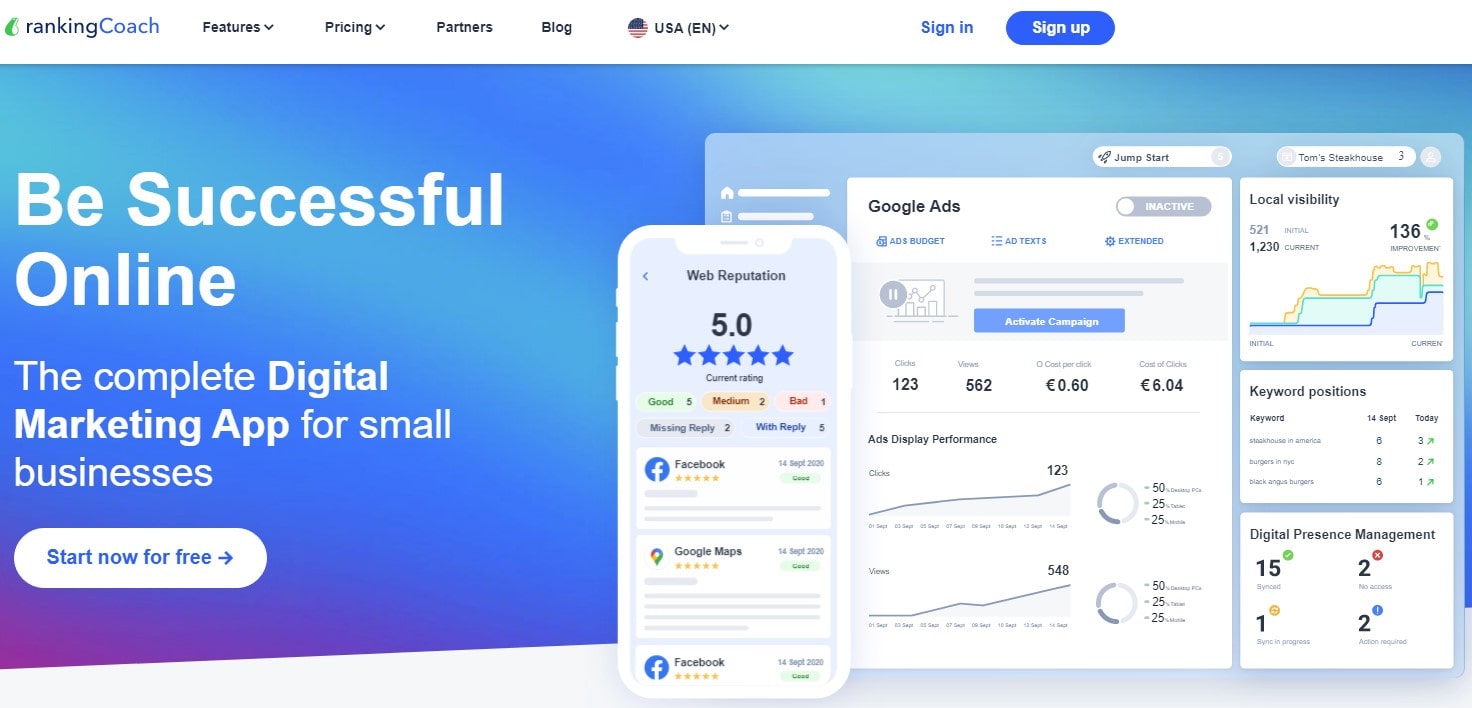 rankingCoach is the free SEO tool for your success. The rankingCoach free SEO tool offers features and statistics showing where to optimize your website. The more improvements you make with the rankingCoach free SEO tool, the better the search results for your website.
Michelle Niana:

My advice is to avoid this free SEO tool as it will cause loss of money and time and a lot of distress along the way.
James Torba:

As a small business owner, RankingCoach was my guiding light in SEO. It helped me understand the SEO world's complexities and SEO-optimize my website.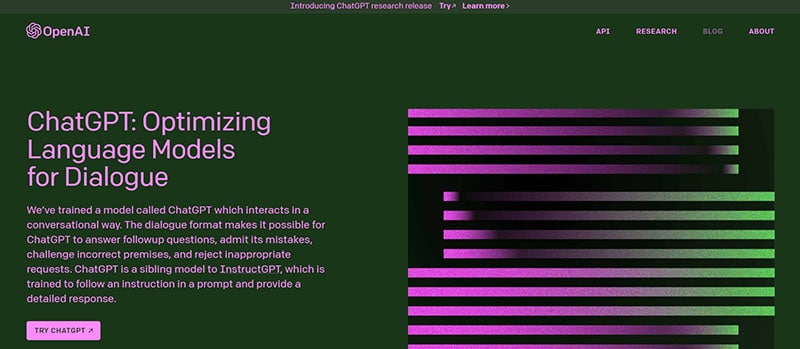 Watch out, Google! There's a new player on the search engine scene, and this time it's serious. Meet ChatGPT, the AI-powered chatbot that can interact with users conversationally, answering follow-up questions, acknowledging mistakes, rejecting inappropriate requests, and even challenging incorrect premises. While ChatGPT isn't a direct competitor to Google, it is changing the way searches are performed, and this will dramatically alter the shape of search engine optimization. This free SEO tool can participate in discussions and answer questions in a manner that's very close to a human. In addition, it can write essays, fictional stories, poems, and even ad copy.
Moreover, it can be used to create content accurately enough that the New York City Department of Education has already banned its use amid fears of cheating. More than content, ChatGPT is smart enough to be used to write meta descriptions or debug code. At the moment, using it for coding is a lengthy technical process. Still, assuming it will become much easier as the learning model grows seems safe. It can also be used as a search assistant, providing answers to queries in clear and concise formats to save users from combing multiple web pages to find answers to their questions.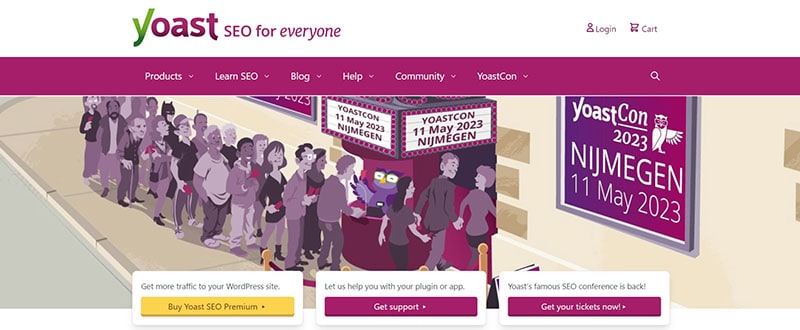 Yoast SEO is a cool SEO tool with a free version that can help your website rank higher. This tool meets the highest technical SEO standards. It provides various tools to optimize your content for SEO and readability. The free version offers numerous helpful features, while the premium version, for €99 a year, provides even more features and tools, including the Yoast SEO Academy. The plugin has been rated 4.8 stars by over 27,000 users, with many positive reviews. One user, Geoff Wilkings, reached number one on Google search for most of his sought-out search terms. Another user, Mika E, highlights that the premium version makes SEO tasks much easier. With Yoast SEO, you can save time and focus on your core business, get more visitors from Google and social media, and remove your worries while doing SEO.

SEO Minion is a free SEO tool that helps you perform daily SEO tasks. With this tool, you can analyze on-page SEO, highlight all links, check broken links, and perform a hreflang checker. In addition, you can use the SERP preview feature to preview your website on a real Google search result and update it in real-time. Another feature is the Google search location simulator, where you can view non-personalized Google search results for one keyword on two different location/language combinations. SERP utilities are also available, allowing you to copy/download URLs and data from Google SERP, including organic, advert, local, product, video, image, fresh, news, FAQ listings, and PAA data. SEO Minion adds features based on user feedback, and users can request new features by emailing the developers. The tool's unique features can help determine how competitive a keyword is, which types of content to create, and what Google prefers to surface for any given keyword. Downloading search data or specific types of results is also possible. The tool offers many useful features to help you with your SEO projects.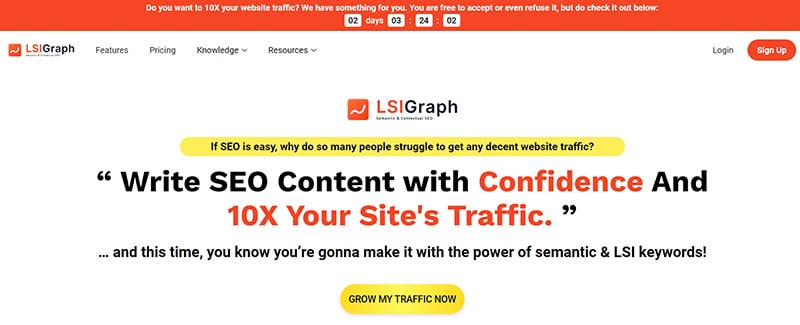 Do you want to increase website traffic and lead generation? Then you ought to give LSI Graph a shot, a free SEO tool that enables you to add LSI keywords to your content. With the full solution provided by LSI Graph, you may improve the organic search rankings of your website and produce more leads for your company. Increase your website's authority in search engines by using LSI Graph to optimize your website content with the appropriate keywords, produce material that appeals to your target audience, and more. The application is made for SEO professionals, website owners, experts, and companies trying to provide customers more. With LSIGraph, you can access a user-friendly platform, useful tools, and a group of marketers working toward the same objective. Therefore, LSIGraph is ideal if you're searching for a strong and trustworthy SEO tool. Try LSIGraph right away to get a 10X increase in your website traffic!
Features: LSIGraph provides several features, such as competitor analysis, content improvement, and keyword research. Using the tool, you may research the most profitable and pertinent keywords for your company, add LSI and semantic keywords to your content, and research your rivals' websites to keep one step ahead.
Price: LSIGraph is a free SEO tool with several commercial services, such as content analysis, keyword suggestions, and API access. You can select from some price plans based on your needs and spending limit.
Materials: LSIGraph provides various resources, such as blog pieces, tutorials, and case studies, to enhance your SEO. With the help of LSIGraph's extensive resources, you can discover how to optimize your content, develop a content strategy, and track your progress.
Join LSIGraph now to use semantic and LSI keywords to increase traffic to your website!

Are you looking for an SEO tool that helps improve your website's search engine rankings? Look no further than AlsoAsked. This free tool provides unparalleled insight into search intent by providing real-time "People Also Ask" geo-specific questions. Use this information to create content that appeals to search engine algorithms and improves the user experience. The AlsoAsked interface is easy to navigate, providing a natural way to structure your pages and internal links.
AlsoAsked provides more data on specific, longtail search queries than any other tool. Use this tool to ensure you maximize your traffic and user satisfaction. AlsoAsked, data gives you the closest related questions to any given user's query, allowing you to improve your content and show search engines that your page is the best possible result. The tool helps improve your headline clicks and better-converting PPC ads by discovering what's on your customer's minds.

SEO Explorer is a powerful and user-friendly SEO tool that is a must-have for website owners, professionals, and experts who want to boost the search ranks of their websites. Users can add their clients to SEO Explorer and investigate numerous search engine optimization possibilities using tools such as Overview, Links, Keywords, Expired Domains, and Organic Keywords. SEO Explorer also includes a backlink research tool and a keyword research tool to assist in identifying a website's backlink profile and discovering new keywords to improve search rankings. SEO Explorer also lets you spy on your competitors' keywords and backlink profiles, check where you rank, and validate links from mismatched categories. Furthermore, the product has a strong SEO API that can be used for white-label SEO. SEO Explorer has a free edition and various price choices starting at $9.99 per month, making it an economical method to begin your SEO adventure. Try it right now to learn about fresh approaches to ranking your website.
Google Trends is a free SEO tool that can be a game-changer regarding keyword research. By using advanced search options, this tool can provide endless ways to gain more keyword search volume insights. Google Trends does not provide the actual number of traffic on the website; it shows the numbers of queries made in relative percentages on a scale of zero to 100. In contrast, paid SEO tools to provide traffic volume numbers for keywords, but these numbers are only estimates. Google Trends data is based on actual search queries and not guesses, making it highly accurate. Together with paid keyword tools, it can provide a near-accurate idea of true keyword search volume. In addition, Google Trends can help dial in accurate segmentation of the keyword data to understand the best geographic locations for promotional efforts and discover new and trending keywords. The actual search volume can be pinpointed accurately by comparing keywords and using the trending search queries page. Overall, Google Trends is a highly useful tool that should be noticed by any specialist, expert, or business looking to improve its SEO.

Rank Math is a powerful SEO tool that provides the best WordPress SEO tools free of cost. This tool is a must-have for websites, specialists, and business experts. Rank Math offers several built-in modules that can be configured based on user requirements. Users can track their SEO success by measuring and tracking keyword rankings. Rank Math offers easy one-click imports for seamless migrations from other SEO plugins. This feature saves users countless hours of repetitive work. It makes optimizing posts easy so users can get their sites to rank higher. With its easy-to-follow setup wizard, Rank Math practically configures itself. It features a step-by-step installation and configuration wizard that sets up SEO for WordPress perfectly. Upon installation, Rank Math verifies the site's settings and recommends the ideal settings for the best performance. The tool also features advanced snippet previews allowing users to preview how their posts will appear in SERPs and social media. The industry-leading support team is available round the clock to help users with their queries.

MozBar SEO toolbar is a free SEO tool that offers an all-in-one SEO toolbar for researching on the go. By downloading MozBar, users can access various features that help specialists, experts, and businesses in their SEO efforts. The tool provides instant metrics while viewing any page or search engine result pages (SERP) by quickly uncovering any site or page's page authority, domain authority, and spam score. With access and the ability to compare link metrics across pages while viewing any SERP, users can create custom searches by engine, country, region, or city. MozBar also allows users to find and highlight keywords on a page and differentiate links by type: followed, no-followed, external, or internal. Moreover, users can export SERP analysis details to a CSV file. Kristina Kledzik, SEO Manager at Rover, described MozBar as an easy-to-use, easy-to-understand tool that adds an extra layer of information to every website you visit, and Logan Ray, Digital Marketing Specialist at Beacon, said it's the single most useful item in his SEO toolbox.

GTmetrix is a free SEO tool that helps different online marketers and experts test their website's speed and performance, discover optimization opportunities and track performance over time. This tool can analyze website URLs to identify how fast they load and why they might be slow. It provides summarized reports with detailed assessments, including Lighthouse metrics and audits, Web Vitals (LCP, TBT, CLS), and various analysis options. GTmetrix can also be used to test websites on real Android devices or over 30 different simulated device options, analyze how the website performs worldwide in 22 different global test locations and set up alerts to get notified when a page underperforms. The tool is easy to use and provides a comprehensive list of features that can be useful for website owners and SEO specialists. So take advantage of all the features GTmetrix offers, and make your site the fastest it can be! Test your site today for free!

Ahrefs' SERP Checker is an excellent free SEO tool to analyze search results and improve your website's rankings. It is a user-friendly tool that helps website SEO specialists and businesses to evaluate ranking difficulty and get detailed SEO stats for the top 10 search results. The tool is powerful, accurate, and boasts the largest backlink database in the industry, which ensures that its backlink stats and SEO metrics are accurate. Ahrefs' SERP Checker provides a ranking difficulty score for each keyword in 243 countries. It shows backlink metrics, such as domain rating, URL rating, backlinks count, and domains count, to help gauge the competition and understand the ranking difficulty of a keyword.
Moreover, it displays organic search traffic and SERP position history, which lets users see historical rankings of the current top 5 pages. Ahrefs' SERP Checker is also cross-integrated with several Ahrefs tools, such as Organic Keywords, Keywords Explorer, and Site Explorer, which make SERP analysis more immersive. Ahrefs' SERP Checker is an incredible free SEO tool for website owners, businesses, and SEO specialists who want to improve their website rankings.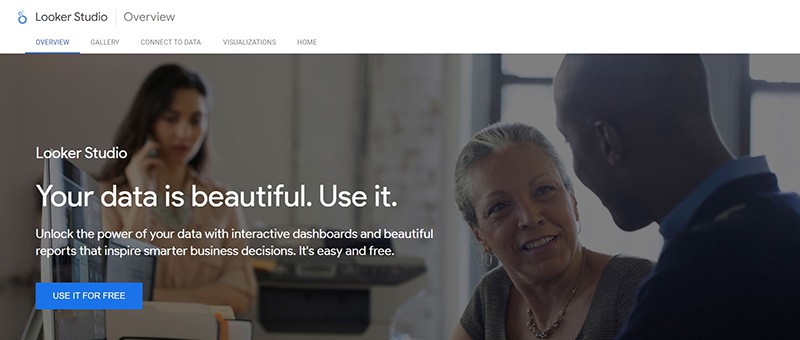 Looker Studio is a free SEO tool that creates dashboards to track SEO KPIs metrics and determine if SEO efforts improve site performance. An SEO dashboard is a visual display of several data sets, providing information on KPIs at a glance. You have an SEO dashboard when you create SEO reports that help you view one or more SEO metrics on one worksheet. Using Looker Studio has many challenges, such as a steep learning curve and data discrepancies when integrating with non-Google products. The tool does not support Excel and has limited data processing capabilities. However, Looker Studio allows users to create dashboards easily and visualize SEO metrics and KPIs, giving an overview of your SEO campaign. If you need to create an SEO dashboard, and determine your KPIs, follow these steps: log into Looker Studio, connect to a data source, add another data source, and add a chart. An SEO dashboard helps you visualize key metrics such as top-converting keywords, organic website traffic, top-performing web pages, and pages that need optimization for search.
A free SEO tool from BrightLocal called Local SERP Checker enables companies, website owners, and experts to examine how well-positioned their website is on Google Search and Google Maps. Users can choose a search engine, enter their search terms and locations, and check search results without difficulty using this tool. Anyone serious about local search would benefit greatly from this solution. The 14-day free trial offered by BrightLocal is a fantastic way to evaluate the tool's functionality and determine whether it is worthwhile to invest in. Reviews claim that BrightLocal is a vital tool that offers services on par with those a full-time local SEO team offers. BrightLocal provides a platform with numerous local SEO tools, like Local Rank Tracker, Citation Tracker, and Listings Management options. Their platform is accessible to consultants and agencies, large and small companies, and companies with several locations. Anyone who wants to be successful with local search engine optimization should use BrightLocal.

Bing Webmaster Tools is a free SEO tool similar to Google Search Console that can help analyze organic traffic from Bing by keywords and pages. It allows users to control how Bingbot crawls their website, among many other functions. Bing may not be the most popular search engine in the UK. However, it still brings considerable organic traffic, particularly if one's website is in a B2B vertical. Bing Webmaster Tools can be especially helpful for websites, specialists, experts, or businesses that want to add their clients to the platform. Recently, Bing Webmaster Tools added crawl requests, errors, and indexed pages to the Search Performance report, making it even more useful. This comprehensive guide covers all the features of Bing Webmaster Tools, including adding a website and submitting sitemaps, analyzing performance and backlinks, and URL inspection. Bing offers four methods for verifying a website in Bing Webmaster Tools: DNS Auto Verification, XML file authentication, meta tag authentication, and adding a CNAME record to DNS. Once the website is verified, users can access a top-level overview of the site's performance from the Home page and dive into each platform feature from the left-hand navigation.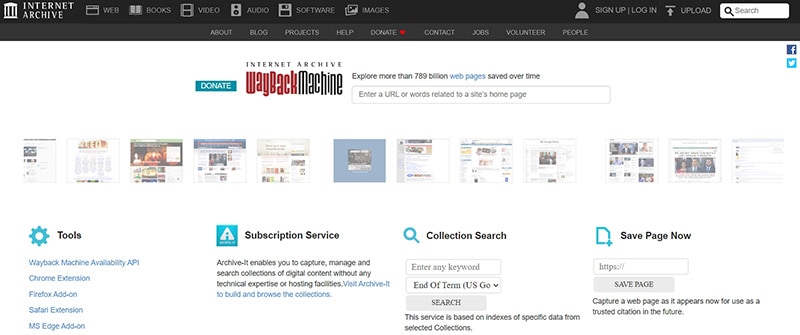 Wayback Machine is a free SEO tool that helps digital marketers to analyze website changes, track old content, and find old URLs. If you have made some changes to your website and need more visibility, Wayback Machine will be useful. It enables you to track previous or lost versions of pages, understand how the changes affect your ranking, and recover the lost content. This tool provides snapshots of website changes to help you identify the cause of the problem. Also, it helps to find redirect opportunities for URL changes that have historically received a lot of traffic. The Wayback Machine checks robots.txt for how the current version differs from previous versions and helps find old versions of your sitemap. Suppose you have made significant changes to your site, and things may sometimes go differently than planned. In that case, Wayback Machine can assist you in determining the last changes that interfere with your SEO objective.

KWFinder is an easy-to-use and intuitive SEO tool offering features that simplify the keyword research process for experienced users and newbies. The keyword analysis tool enables users to find long-tail keywords with low SEO difficulty and high search volume. KWFinder provides exact search volumes, the most accurate keyword difficulty, and historical data that shows search trends. Users can use this data to create content based on keywords to boost their website's organic traffic. Additionally, the Competitor Keyword Research tool allows users to determine what their competitors rank for. Users can enter their competitors' domains or URLs, and KWFinder will show them the best keywords they rank for. KWFinder is also a local keyword research tool that allows users to find location-specific long-tail website keywords. With over 25,000 paying customers trusted by big names, KWFinder is a valuable tool in your SEO arsenal. The Mangools subscription offers different plans with a 48-hour money-back guarantee. The Basic plan offers 5 lookups per 24 hours, 25 related and 10 competitor keywords per lookup in a 10-day free trial.
Output
There are many free SEO tools available in 2023 that can help e-commerce entrepreneurs and businesses of all sizes grow and run faster. With the right combination of these tools, anyone can optimize their website and increase engagement without breaking the bank. These handy tools can help you stay on top of your SEO game, from keyword research to backlink analysis.
And, if you're looking for alternatives to popular tools like SEMrush, this article has plenty of options to explore. With features like automatically analyzing articles (text data), generating title and description templates, and providing tips for improvement (CTR, impressions, and average positions), these tools are a must-have for any entrepreneur looking to sell their goods the online store (Shopify or Magento). And remember to order your email report with Plerdy SEO data to help you fulfill your SEO goals!