Any change must be based on deep knowledge and serious research. SEO analytics is the purposeful process of collecting and analyzing metrics. Reports are generated based on search data, rankings, and website performance. In other words, SEO analytics examines their own data on the success of marketing tools. Thanks to the analysis of internal processes, you will be able to:
Discover ranking opportunities for keywords with high reach.
Open the organic traffic sources with the most conversions.
Determine the loading speed of web pages.
Find out why visitors are taking different actions.
Find gaps in work and opportunities to fix them.
Make recommendations for further strategic steps.
For SEO analytics, you first need to skillfully use Google Analytics or Search Console data. With good analytics tools, you will get the most out of the metrics you collect. As a result, channel this data towards solving problems and improving website conversions. Let's take a quick look at the top 10 best SEO analytics tools.
Plerdy SEO Analytics Tools
One of the quickest web platform SEO analytics tools is provided by Plerdy – namely, the SEO Checker analyzer. What are its advantages? A brief description and an illustrative example of its application are below.

The analytics tool collects the SEO data of a website, detects changes in the website, and evaluates the SEO metrics that search engine algorithms take into account. More specifically, the product has the following features:
Automatically analyzes keywords, H1 headings, Noindex, and other tags every day.
Integrates Google Search Console API to analyze added or missing keywords.
Shows missing keywords in Titles, Descriptions, and H1 headings.
At the same time, the analytics tool is capable of researching more than 1 million website pages per day and exporting the data to Google Sheets. A systematic check will allow you to keep traffic at the desired level and prevent it from falling.
What exactly does Plerdy's SEO Checker analytics tool define? The results are clearly visible in the comparison of the data from the SEO audit of the TemplateMonster online store.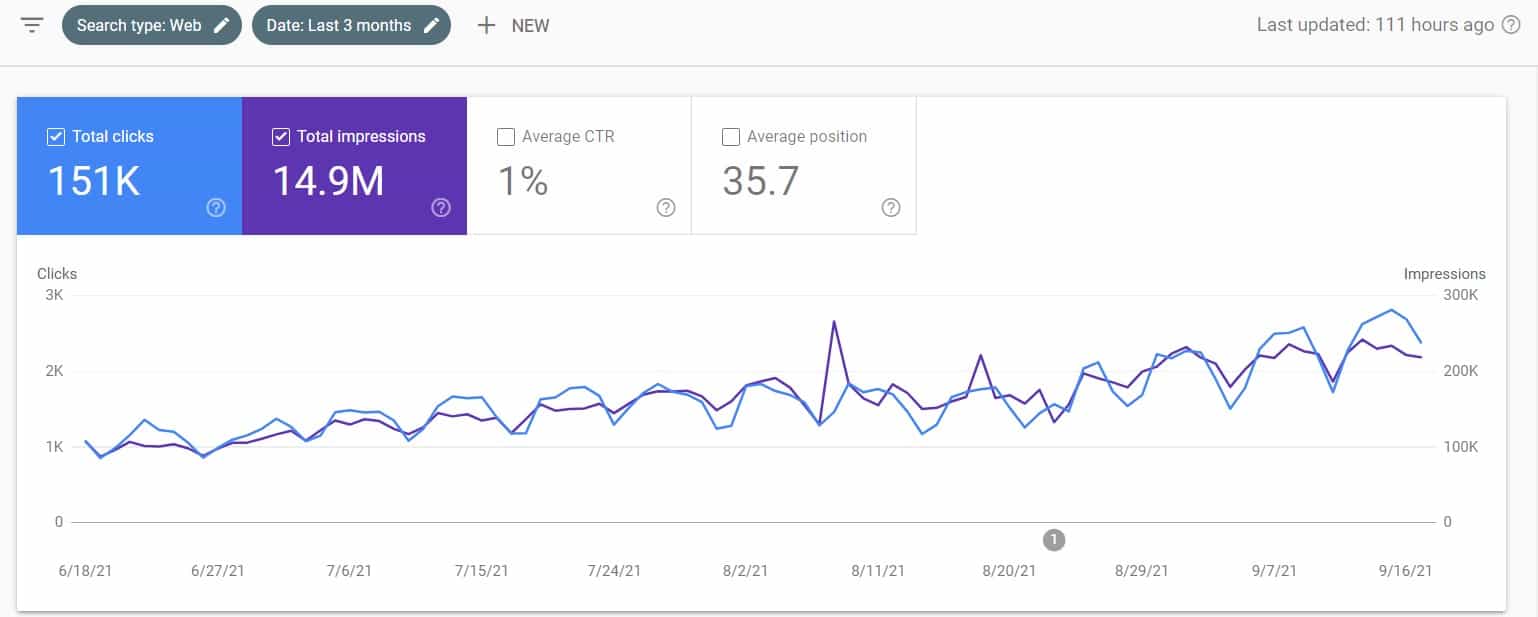 This web service from Google is the ultimate analytics tool for every SEO expert. It provides reports that allow you to see and measure your site's ranking and the number of clicks from the Google search engine. After the errors are eliminated, organic traffic grows on the site. Let's take a quick look at which of the tool's features can improve website's SEO:
Analyze how Google sees the site. Google Index URL Checker provides detailed information about indexing and crawling web pages and how they appear in search results.
Mobile reports. Whether website is user-friendly when viewed on a phone.
Advanced search results. Search Console analytics tool structures the received data amd shows statistics of queries and clicks.
Page Usability Report (mobile URLs only). Determines download speed, stability, usability, and use of HTTPS.
Sitemap Report. Errors it detects include URL inaccessibility or inability to crawl, compression error, invalid tag value, invalid XML, and unsupported file format. Some websites do not need this report – read about these in the description.
Internet Core Metrics Report or Core Web Vitals. The data comes from the protocols of the Chrome browser based on the LCP, FID, and CLS indices. LCP is an indicator of the period for which the browser renders the largest element on a website page: a video, a picture, or a block with information. The FID shows the time between the first click on a link and the browser's response. CLS shows the offset of elements on the page during the loading period – ideally, they shouldn't be at all.
Optimize SEO with Google data and boost rankings and conversions.
Google Analytics

The Google Analytics web service extracts and aggregates data to help track keywords when integrating with Google Search Console, popular website referrals, and more.
How can SEO professionals use Google Analytics to optimize websites? Consider these 9 ways:
Set SEO optimization goals. You will see the amount of organic traffic, how much of it comes from potential customers, and also what the bounce rate is. Design a thank you page that counts as a conversion or confirmation. It must have its own URL and include a Noindex meta tag.
Leverage the organic shopper segment. Include filters to remove spam traffic in the scan.
Compare organic visitors to non-organic visitors. Eliminate organic traffic from metrics and you'll see what didn't satisfy guests.
Define and create a productive content plan. Analyze ineffective web pages. Think about how improve them.
Find the most successful landing web pages. Find out what positive nuances, use to improve less popular and less well-performing pages.
Use the Content Drilldown report. View clicks and impressions on non-sales web pages. Analyze what topics visitors are interested in.
Apply the multi-channel funnel report. Check Associated Conversions in the Multi-Channel Funnels report to be aware of organic visitors who come back to website.
Find referral websites. Think about what additional link providers, connect to site – bloggers, reporters, and partner web platforms.
Create reports. Segment them according to the items that matter to you: location, URL, channels, and more.
Reports generated by Google Analytics can be easily shared with employees and customers.

Neil Patel's analytics tool allows you to perform:
SEO analysis and auditing. Indicates website errors that negatively affect rankings. Checks how changes and implementations affect traffic and Google search rankings. Along with the analysis, it provides a report with step-by-step instructions and video tutorials on correcting errors.
Backlink checking. Recognizes who is linking to website, how well-ranked domain is, and what the overall traffic metrics are.
The creator and CEO of the web platform is Neil Patel, author of New York Times publications and bestsellers. Forbes experts rank him among the top ten marketers in the world, and the UN rank him among the most promising entrepreneurs under the age of 35. The company's analytics tools are used by Shopify, Adobe, Microsoft, Dell, and eBay.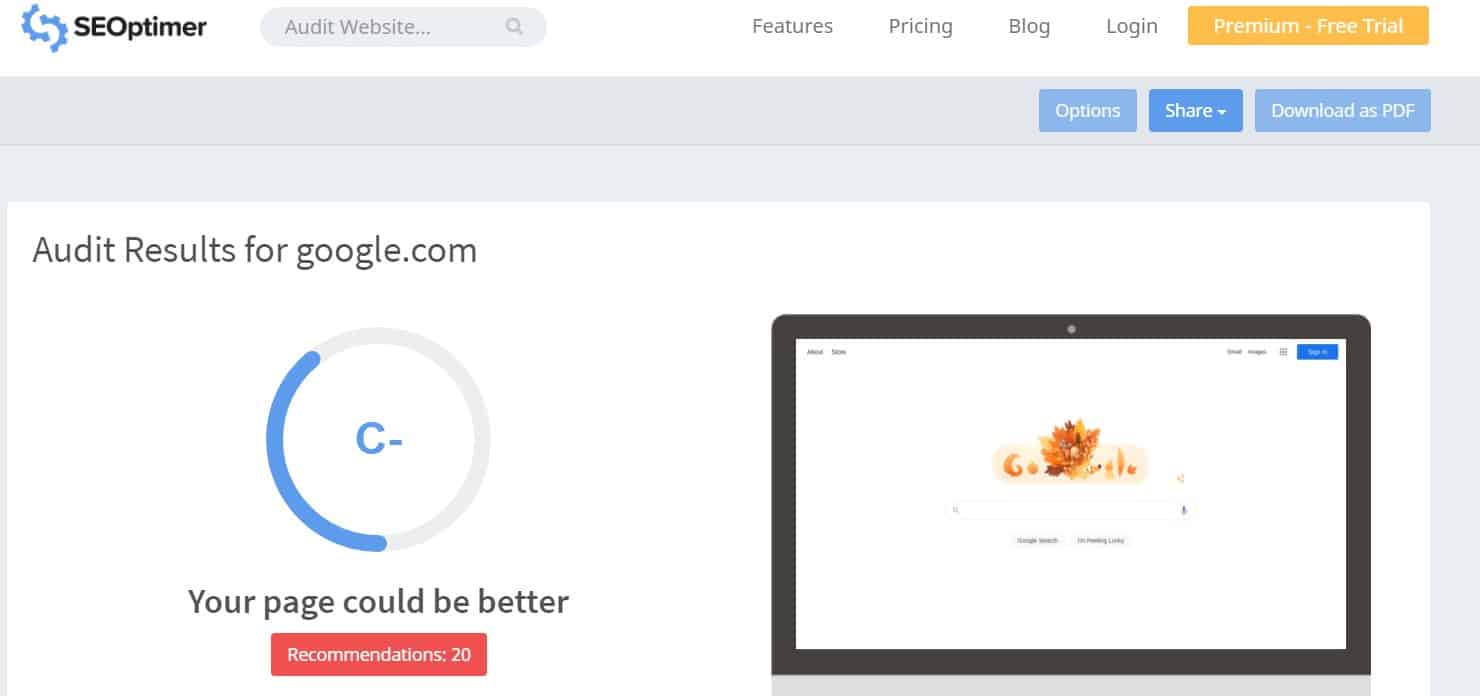 SEOptimer analytics toolkit helps with SEO audit and reporting, namely:
Comprehensive website crawling. Analyzes all the factors that determine the ranking. Finds problems and provides solutions.
Branded reports in PDF format – White Label. Creates an attractive report with the company logo. Moreover, you can independently change the font, languages, and choose which sections of the report to include in the file.
Built-in SEO audit. Sends leads reports to another CRM or email tool.
DIY SEO. Scans a website for SEO errors and monitors keyword rankings.
Free SEO Tools – generators of meta tags, keywords, robots.txt, .htaccess files, and XML sitemap.
Paweł Rabinek created the web-based analysis platform in 2012. Since 2016, it has been owned by Adam Krzywda, Cyberport. The company's services are highly appreciated by the management of Delloite, Ogylvi, and iProspect.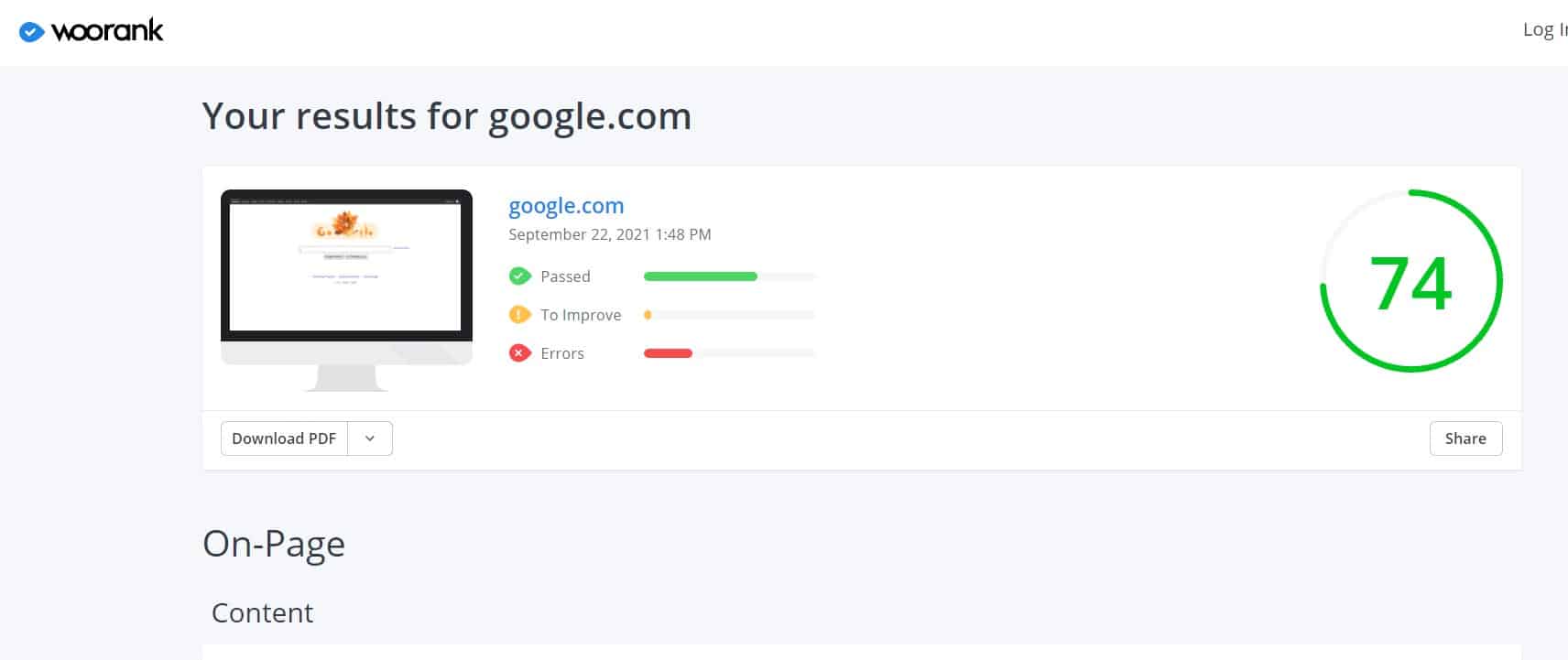 WooRank's marketing tools serve the purpose of analysis:
Track and suggest keywords. Research the personality of keywords for niche in the context of the city and country.
Comprehensive technical analysis. Quickly check thousands of web pages and generate CSV reports. Information can be shared with super development team for troubleshooting.
SEO tasks. Practical exercises to help you identify errors that prevent Google from ranking site.
The company's clients include Forbes, GoDaddy, SalesForse, HubSpot, and SparkToro.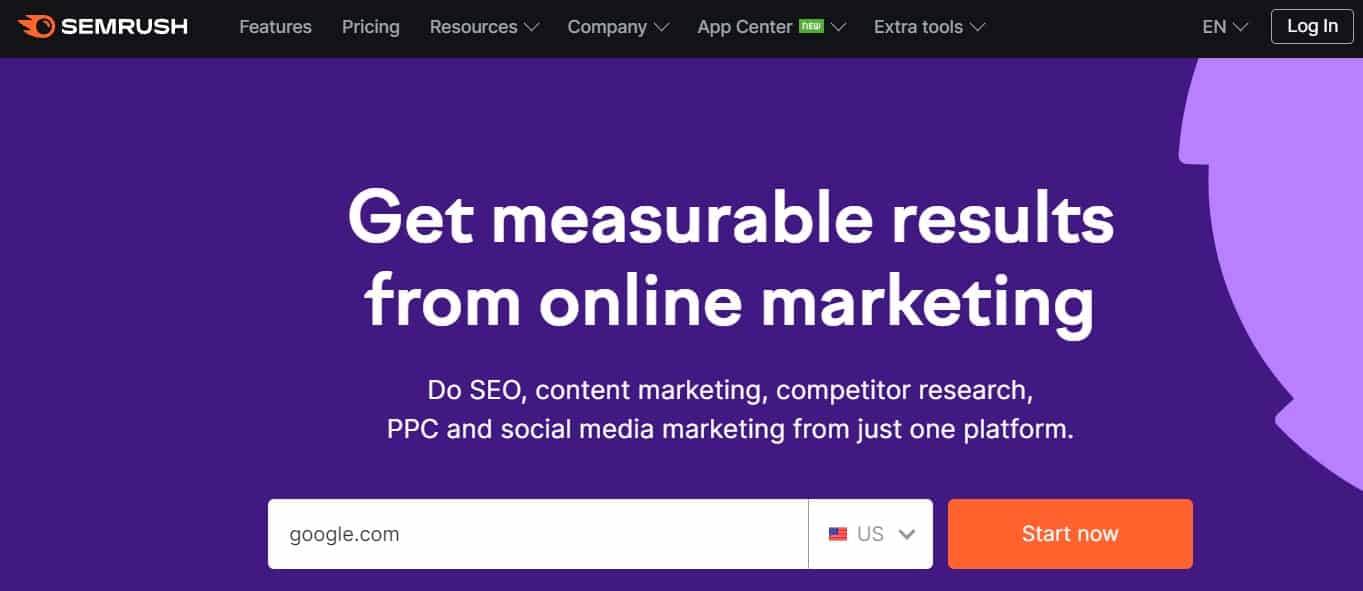 The SEMRush platform provides customers with a number of technical analysis tools:
Site audit: Reports on indexing, web page loading speed, HTTPS, and international SEO optimization.
SEO Checker: Analyzes the factors that influence a website's ranking on Google and also provides a list of issues to solve.
Analyzing log files: Everything about how Googlebot interacts with site.
The SaaS platform SEMRush has been in practice since 2008 and has seven offices on different continents. The founder of the company is Oleg Shchegolev. SEMRush's loyal customers include Booking.com, Amazon, Tesla, Walmart, Samsung, and Quora.

Among the key website analytics tools for SEO research, you will find:
Fast auditing of web pages. The program tests them using Flow Metric scores, link counts, and redirects.
Extended validation. Explore with Flow Metric charts and tables that show the factors influencing the URL.
Comparison of keywords. Study of the competitiveness of key phrases.
Detailed reports. In-depth analysis of the domain and backlinks. Great option for Penguin and Panda expertise.
Search Explorer. Splits the keyword score into categories: inTitle, inAnchor, and inURL.
Majestic is a startup by Alex Chudnovsky. In 2004, the project was launched in England. Steven Pitchford joined the foundation a bit later. Majestic has a colossal customer base who are attracted by the quality and transparency of the work, the reputation, and the value of the services offered.

Website validation with Raven Tools is done thanks to the following analytics tools:
Website audit. Scans the web platform for errors that interfere with rankings in Google, Bing, and Yahoo.
Raven Tools Rank Tracker. Scans Google, Bing, Yahoo, Yandex or Baidu rankings based on postcode, language, or keyword lists.
Marketing reports with over 30 models.
Link manager. Track the backlinks you get and those you lose.
Raven Tools was founded in 2007 in Nashville, Tennessee (USA). In 2017, it was acquired by TapClicks, Inc. The company's client list includes Edelman, True North, Reach Local, and Gannet.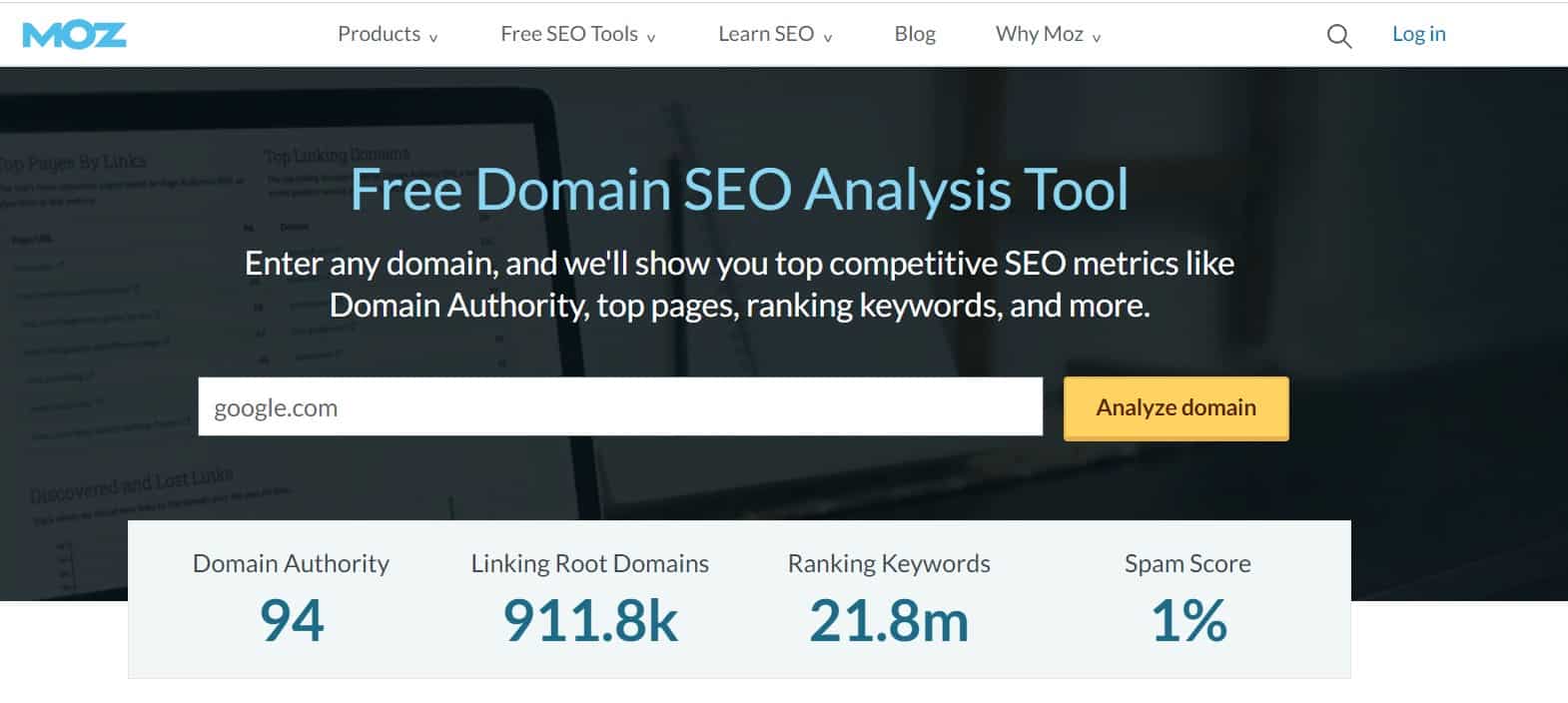 For website SEO analysis, the platform provides the following tools:
Keyword Explorer. Learns what words web pages are searched for with.
Keyword ranking. The report demonstrates the degree of visibility of the pages on the Internet.
Full scan of the website. Warns of errors in advance before problems arise.
Create own reports. Choose items that will be included in the report and send them to clients.
Moz Analytics is often used by SEO organizations. The company was founded by Rand Fishkin in 2004. Its clients include Alaska, 99designs, Zillow, Trivago, and Razorfish.
Conclusions
Thorough SEO research and the application of meticulous analytics to SEO is hard day-to-day work, but the rewards are incredible. Automate optimization processes and enjoy work and increase profits. Be creative and creative in all aspects of analysis and get sites to the top of the search engine rankings.