Welcome to our article featuring the 20 Best Shopify Stores to Inspire You! As an online business owner, you know that improving website usability and design is ongoing, from when your website is created to ongoing SEO efforts. It's important to frequently analyze micro and macro conversions, user behavior, and usability to stay ahead of the curve. That's where these inspiring Shopify stores come in – they showcase the latest trends and best practices for driving sales and creating an exceptional customer experience. We aim to help you discover new ideas and strategies for taking your online store to the next level. So, let's dive in and explore the world of top-performing Shopify stores!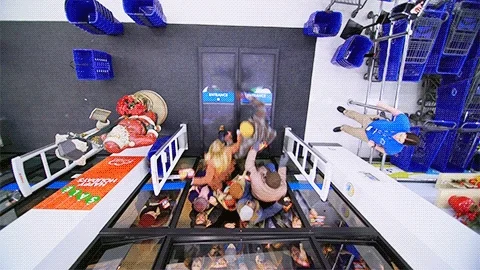 Are Shopify stores profitable?
Are Shopify stores profitable? The short answer is yes, absolutely! However, success doesn't come overnight. It takes hard work, dedication, and a solid strategy to make a Shopify store profitable. Here are some key factors to consider:
Niche: Having a niche product or service that fills a gap in the market is crucial to stand out from the competition and attract a loyal customer base.
Quality Products: Offering high-quality products or services that customers love and can't find anywhere else is essential for building brand loyalty and driving repeat business.
Marketing: A strong marketing strategy that includes social media, email marketing, and paid advertising is crucial to driving traffic and sales to your Shopify store.
Customer Experience: Providing an exceptional customer experience through fast shipping, easy returns, and top-notch customer support is essential for building a loyal customer base and driving positive reviews.
In conclusion, Shopify stores can be incredibly profitable if you take the time to develop a solid strategy, offer high-quality products, and provide an exceptional customer experience. Remember, success doesn't come overnight. However, you can turn your Shopify store into a profitable business with dedication and hard work.
Why is Shopify one of the best e-commerce platforms?
Numerous e-commerce platforms are available in the market (BigCommerce, Volutions, Magento, etc.), but Shopify stands out for several reasons:
Shopify is incredibly user-friendly and easy to use, even for those without experience in e-commerce.
Shopify offers various customization options, allowing businesses to create a unique and tailored online store that reflects their brand identity.
Shopify can easily handle the growth of a business, from a small startup to a large enterprise-level operation (Shopify Plus).
With increasing numbers of users shopping on mobile devices, Shopify's mobile optimization ensures businesses can reach customers on any device.
Shopify has a vast app store, offering various integrations that allow businesses to add new features and functionalities to their store.
You are starting a small online store that sells handmade jewelry. With Shopify, you can quickly set up your store, customize the design, and easily manage orders and inventory. Apps like Plerdy for UX and SEO to collect data. Also, other apps, email marketing, social media advertising, and shipping tools to streamline your business operations.
If you want to stay ahead of the game in the world of e-commerce, reviewing the "20 Best Shopify Stores to Inspire You" is a must. This list provides a curated selection of the most innovative and successful Shopify stores, showcasing the latest design and customer experience trends. From fashion to home goods, this list covers a diverse range of industries, giving you plenty of inspiration for your Shopify store. So, whether you're a seasoned pro or just starting, reviewing this list is smart for any Shopify store owner looking to boost their sales and stay ahead of the competition.

Pipcorn is a family-owned business that provides delicious snacks that can be enjoyed daily. The brand's Shopify website is a nice example of what a snack store should look like, with its unique design and brand storytelling giving it the title of one of the best-looking Shopify stores. Pipcorn's subscription page is well-designed, describing a range of customer benefits and featuring a small FAQ section at the end to answer any questions they may have. One of the most significant concerns with popcorn is its impact on dental health, so Pipcorn addresses this head-on with a simple slogan on its homepage, assuring customers that their popcorn is tender, crunchy, and delicious without damaging teeth like the "generic" stuff. Pipcorn's "About Us" page reveals that its products are non-GMO, vegan, gluten-free, and whole grain. However, they chose not to include this information in their slogan to focus on their target audience's primary concern, taste. Pipcorn's website design is creative and innovative, with excellent consistency throughout, making it a must-visit for snack enthusiasts.

ColourPop Cosmetics is a Shopify store that serves as an excellent example of the impact of social media on business growth. Although the store does not have the most stunning design, ColourPop has won over ordinary users, vloggers, and influencers through its colorful glory. The brand has a reputation for being "wallet-friendly" and "super-Instagrammable," making it their main competitive advantage. Many influencers with millions of followers, such as Jaclyn Hill and NikkieTutorials, have discussed the brand on their channels. This Shopify store provides a wide range of award-winning products such as makeup brushes, super shock shadows, blush & bronzer, and lip products that have received several coveted beauty awards. ColourPop is known for its 100% cruelty-free products, wallet-friendly prices, and keeping the community at the center of its world.
Additionally, the store offers Klarna as a payment option, allowing customers more time to pay. Furthermore, ColourPop offers a "Last Call Clearance Up to 80% off" sale to ensure clients receive the best deals. Sign up for the ColourPop newsletter to stay informed on the latest offers and products.

Looking for the best Shopify store to start your own successful business? Look no further than Hiut Denim Co. This Shopify store focuses on manufacturing top-quality products with a clean store design that puts navigation first. For example, the homepage features only full-width images, which makes product category selection easy, and there's even a video that takes you inside the manufacturing facility in Cardigan.
Suppose you want to differentiate yourself with a great brand story and focus on making "one thing well," take a close look at this Shopify store. Hiut Denim specializes in producing jeans, and Marc Wenn in London designs all products. The brand focuses mainly on luxury biker denim, Chelsea boots, and handmade backpacks.
Marc Wenn advises that personally emailing the first 100 customers to thank you goes a long way for any business, just as it did for this Shopify store. Hiut Denim was founded in 2011 to bring manufacturing back to Cardigan and showcase dedication to craft, making the best jeans, not the most jeans.
Check out their "Our Story" section to learn more about how their town makes jeans again, their factory, ethos, and user manual. And remember to sign up for their newsletter, which built their community with 5 minutes of inspiration a week, not too much, not too little, just right.

Jeff Sheldon, the founder of UgMonk, created his Shopify store to provide fresh, high-quality, and unique products with a modern aesthetic. UgMonk's website is simple, fresh, and user-friendly, offering an easy-to-navigate experience. The store offers a range of products, including leather goods, clothing, and accessories, but its most notable product is the Analog productivity system, designed by Sheldon himself. The Analog system is one of the best sellers and is available in different packs and colors.
UgMonk's Shopify store is a great inspiration for homepage designs, displaying all their products without overcrowding. The store has a modern aesthetic style that Sheldon was striving for when designing his products. If you're looking for a Shopify store that provides a clean and straightforward shopping experience, then UgMonk is a great choice.
Their client base reviews the products positively, with many customers commending the quality of the items they have received. The products are versatile, functional, and designed to last, making UgMonk a go-to store for anyone looking for unique and high-quality products that cater to their individuality.

Negative is a Shopify store specializing in making women feel confident in their bodies. Negative's strategy differs from other stores that rely on push-up pads or bows for women to feel sexy. Negative has gained acclaim from big names such as Forbes, Vogue, and The Wall Street Journal for bridging the gap between comfort and appearance. As a result, this Shopify store's revenue grew 150% just a few years after it launched. Negative offers various products, such as swimwear, island shirts, and whipped camis in different colors, designs, and sizes. Negative has a positive impact on businesses, specialists, experts, and their clients by offering high-quality products that suit their tastes, preferences, and body shape. Negative is the best Shopify store for women who want to feel confident and comfortable in their skin. Shop at Negative and see the difference it makes in your life.

Triangl is one of the best Shopify stores for those looking for simple and sporty-style bikinis in bright fabric. Co-founder Erin Deering came up with the idea when she could not find a bikini she liked that was also affordable. Craig Ellis and Erin launched the brand in 2012, and by the end of Triangl's first year, the company had made over $5 million. The following year, the company earned five times that amount. Triangl offers designer fashion bikinis for less than $100, which is very affordable. The bikinis are made of neoprene, a wetsuit material, but the brand has found a way to make it chic and comfortable. The brand focuses on block color combinations, which make the bikinis stand out. The brand has become so popular that it sells more than 45,000 bikinis a month worldwide. Triangl's social media marketing has reached sky-high proportions, with over 1.5 million followers. The brand's success story is a force to be reckoned with and someone whose insight you want to learn more about.

Jeffree Star Cosmetics is a popular Shopify makeup and cosmetics store founded by Jeffree Star, an American makeup artist, fashion designer, and model. The store's hot-pink website includes a wide range of holiday and special editions for customers and frees US shipping for orders over $100. Their products have received high ratings from clients, with some receiving 5-star ratings.
In addition to their makeup and skincare products, Jeffree Star Cosmetics also offers clothing, such as the Heartbreaker Tee, in six sizes. Additionally, their makeup is categorized into skincare, eyes, face, highlighters, lips, and accessories. Jeffree Star Cosmetics is a fantastic Shopify store with a large selection of goods and high customer satisfaction ratings for individuals looking for high-quality cosmetics and skincare items.

Naja is a Shopify store that stands out for its commitment to ethical and sustainable lingerie. Founded by designer Catalina Girald and Golden Globe–winning actress Gina Rodriguez, the company produces undergarments in various nude shades to match every skin tone. Naja employs single mothers and female heads of households, providing women with meaningful employment opportunities. Additionally, the company gives 2% of its sales to support sewing programs at local foundations, demonstrating its commitment to social responsibility.
The brand's product line features stunning designs incorporating eco-friendly fabrics, resulting in gorgeous and unique silhouettes. The website showcases a variety of collections, including the Gina Black, Sexy X Comfy, Grass & Bees, and Adriana Black collections. Customers can shop online and enjoy a quality guarantee on all purchases.
Naja is a nice Shopify store that combines stunning lingerie designs with a deep commitment to social responsibility. As a result, customers can feel good about their purchases and support a company making a positive difference in the world.

Unconditional is a fashion Shopify store and brand that has been making waves since its establishment in London over a decade ago. The brand is a best-kept secret for tastemakers, cultural influencers, and fashion icons that spans fashion, music, and art. Unconditional's website design is strikingly simple yet eye-catching. Its neat presentation of the latest fashion collections invites visitors to explore further. The founder of Unconditional, Philip Stephens, unexpectedly passed away in August 2020, leaving the label to his two nieces with instructions on who will guide them and the label's future. Under a new creative direction, the 2022 collection celebrates Philip's life and work, showcasing some of the brand's iconic styles. Alongside the collection, Unconditional has launched "The Archive" to further celebrate the work of their beloved founder with one-off showpieces and never-before-seen items. Philip's future vision for the label was always to evolve towards a more sustainable future, and that has become the founding principle for the new creative team. When you buy Unconditional products, you save the rainforest, as the brand has partnered with OneTribe Climate Action Counter.

Uppercase Magazine is one of the top Shopify stores in the publishing niche. Founded in 2009 by Janine Vangool, Uppercase has grown to include Little U and The Uppercase Encyclopedia of Inspiration. Janine decided to offer her magazine in print and use crowdfunding to fuel her project, which has been a huge success. She has built a large organic community through her unique content for creative individuals and features them in the magazine. The homepage of Uppercase opens with a video taking us through the latest magazine issue, which is an awesome idea to engage visitors right away. The magazine has offered interesting articles and photos focused on craft, fashion, illustration, and design, all wrapped in a beautifully printed package for over a decade. Janine uses her platform to feature fellow creators, and her publications have an enthusiastic and loyal readership of designers, illustrators, craftspeople, creative entrepreneurs, and paper lovers worldwide. Forthcoming books are in progress, and she's back with another free program called Secrets to Success in Surface Pattern Design.

Fashion Nova is a Shopify-based online store and lifestyle brand that delivers the season's most wanted styles to millions worldwide. Fashion Nova's success comes from its Instagram page, which has more than 21 million followers and is used to connect with potential customers by sharing content and showcasing influencers. The company's five retail stores in Southern California offer collections for women, men, curves, and kids, and they sell affordable fashion accessible to customers worldwide. Fashion Nova's CEO, Richard Saghian, revolutionized the affordable fashion industry by bringing sexy clubwear and jeans to the forefront and using Instagram as a platform to connect and relate to customers in a way that had never been done before. Today, Fashion Nova continues to be a pop culture phenomenon, with staggering social media followings of over 25 million, which includes celebrity fans and collaborators. The company's mission is to bring the world's hottest styles, forecast trends before anyone else, and introduce over 1,000 new arrivals to the site weekly.

Ketnipz is the best Shopify store for anyone who loves Bean, the cute and positive character created by cartoonist Harry Hambley. With millions of followers on Instagram, Ketnipz has become a well-known brand in the art world, and its merchandise can be found on its Shopify store.
One of the best things about Ketnipz is their collaboration with other brands, such as the Ketnipz x 16 Handles collection that features adorable hoodies and long-sleeve shirts with Bean and ice cream truck designs. Their HnF Donut and PBnJ tees and their Smores and HnF Pizza hoodies are also very popular. Even though some items are currently sold out, Ketnipz always restocks its inventory regularly.
Ketnipz's website is easy to navigate, and its expert team ensures each item is high quality. Their products are perfect for anyone who loves cute and positive designs. Ketnipz is the go-to Shopify store for anyone who wants to add cuteness and positivity to their wardrobe or home.

In Australia, Sir is an exceptional Shopify store that stands out for its stunning and user-friendly design. Its serene and calming photography style immerses customers in a unique shopping experience. Here's why Sir is considered one of the best Shopify stores:
Fashion-Forward Clothing: Sir's collection includes bold, big, and beautiful clothing that caters to the fashion-forward crowd.
New Collections: Sir unveils a new collection every season to keep the store fresh and exciting.
Tailoring: Sir offers mix-and-match options that allow customers to tailor their purchases according to their preferences, providing a personalized shopping experience.
Shop Instagram: Sir's Instagram page features clothing items in real-life scenarios, helping customers envision themselves in the outfits.
Newsletter and Loyalty Program: Customers who sign up for Sir's newsletter receive a 10% discount on their first purchase, while the store's loyalty program rewards regular customers.
Sir's visually stunning storefront and unique features make it an ideal Shopify store for fashion enthusiasts. With its impeccable tailoring and personalized shopping experience, Sir is the go-to destination for those looking for fashion-forward clothing.

Pop Chart Lab is one of the best Shopify stores for print products. Their store is a perfect example of how a website should be organized. When you first enter the site, you'll immediately notice the vintage and trendy prints they sell. It's also easy to navigate the site, as they've organized their products into different categories depending on the viewer's browsing preference. Their scroll-down navigation with sub-categories, ranging from "NYC" to "Kids" to "Hip Hop" to "Wine," is intuitive and user-friendly. They also have a carousel with some of their top prints on display. Below the carousel, they offer "wholesale," "gift guides," and "scratch-off" collections for viewers who are having a difficult time discerning what they want. Despite its vast array of print products, the shop appears simple, which is no easy feat.
Pop Chart Lab makes infographic posters about almost everything imaginable. They have printed about literature, alcohol, sports, nature, music, TV, movies, comics, gaming, fashion, architecture, coffee, cameras, graphic design, maps, technology, and more. They even have printed about cheese, beer, HORSES, sharks, skyscrapers, soccer, space travel, wine, dogs, cats, birds, and Jay-Z! Their store is perfect for anyone looking for something unique and interesting.
The Shopify store's interface also offers special collections, including scratch-offs and wholesale products, making it a great tool for specialists, experts, businesses, and even regular customers. Pop Chart Lab has partnered with world-class brands, and their print products have received glowing client reviews. Follow them on Instagram, where they have a large and devoted following, to see their latest and greatest offerings. Overall, Pop Chart Lab is a great Shopify store with a huge selection of products that will appeal to anyone.

Rothy's is one of the best Shopify stores that offer eco-friendly and stylish footwear and accessories through 3D knitting technology. They are committed to reducing waste and using sustainable materials in their production process. With over 60 million plastic water bottles and counting, Rothy's has turned these into bags or shoes, and their biodegradable shoeboxes are made with 85% post-consumer recycled materials.
Sustainability is at the heart of Rothy. Their factory in Dongguan, China, sets the standard for responsible manufacturing. They strive for zero waste by combining the best 3D knitting technology and handcrafted assembly to create machine-washable styles that don't compromise comfo23.
In addition to their high-quality products, Rothy's also offers a referral program through ReferralCandy, making it easy for customers to share the brand with their friends and family.
With a commitment to transparency, Rothy's shares updates on their sustainability efforts, latest launches, and even the latest happenings in stores on their blog, The Loop. They also have an active Instagram community, showcasing their products for every occasion.

Tentree is an eco-friendly Shopify store founded by Dave Luba and Kalen Emsley. Inspired by time spent in Hawaii, they wanted to impact the environment positively. They aim to plant one billion trees by 2030, with ten trees planted for every item sold. Tentree uses only sustainable and recycled materials, such as TENCEL™ lyocell, organic cotton, and REPREVE® recycled polyester. Using these materials can reduce wastewater and emissions produced during apparel manufacturing. They also partner with factories that uphold ethical labor rights, ensuring safe workplaces for their workers. Tentree is a Certified B Corporation awarded Best For the World in Community in 2021.

Taylor Stitch is a well-known brand in the classic men's clothing business, famous for its workshops and online store. Their Shopify store offers a great example of how elegant website design, short copy, and clear CTAs can work together to provide a seamless user experience. Taylor Stitch launched its online Shopify store in 2010, selling custom and tailored menswear to make sophisticated dressing affordable. The shop creates a bond with its customers by encouraging them to share their individual stories. Since its launch, its revenue has tripled each year. Taylor Stitch also promotes environmental sustainability by using recycled or 100% natural products for its clothing. Thanks to its hybrid business model, Taylor Stitch minimizes waste and overhead costs.

A well-known company called Allbirds makes shoes from eco-friendly and natural materials. With warnings about the effects on the environment on each product page, their Shopify site is a tribute to their commitment to sustainable methods. In addition, 90% of the cardboard used in the brand's packaging is recycled. This further demonstrates the company's commitment to sustainability. The merchandise is highlighted by the store's clean, attractive style. The menu includes many sections, including the Running Store, Cold Weather Shop, and Smallbirds for Kids. The homepage highlights sustainable business methods. Also, Allbirds offers bundles for its Trino essentials that can save clients up to 30%. A great illustration of a company that values fashion and sustainability is Allbirds.

Gymshark is one of the fastest-growing Shopify stores in the fitness apparel industry. Created in 2012 by Ben Francis, a teenager, and his friends, Gymshark is now one of the most successful stores of its kind, supported by millions of highly engaged social media followers and customers in 131 countries. One reason for Gymshark's success is its minimalist design that showcases its products in engaging photographs with clear calls to action. The Explore CTA button helps visitors find the best product for them quickly. One of the best features of Gymshark is the Instagram feed at the bottom of the page, where you can shop for the look on the photo. Gymshark's success is driven by its fast loading speeds, ease of use, and early adoption of influencer marketing, with notable collaborations including a workout video with Ross Edgley, the first person to swim around the entire 1780-mile coast of Great Britain. With estimated revenue of $550 million, Gymshark is a Gold Medal Shopify store that excels in every category.

Adored Vintage is a vintage-inspired Shopify store owned by Rodellee Bas that offers a unique selection of vintage and modern clothing pieces. The store is a virtual escape to a romantic French countryside stocked with new finds and authentic vintage treasures. Adored Vintage donates a portion of its revenue to local classrooms, and Rodellee is a regular mentor to other women in business. The store features vintage and antique clothing, jewelry, and accessories, all updated weekly. AV stands for the woman who values her relationships and is passionate about living a meaningful and peaceful life. The website embodies the essence of femininity, romance, and nostalgia, inspiring women to live a life of intention and awareness.
Bottom Line
The "20 Best Shopify Stores to Inspire You" offers a wealth of inspiration and ideas for any business looking to take its Shopify store to the next level. By examining these examples of powerful e-commerce sites, merchants can understand what works and what doesn't in online commerce.
If you want to track your progress and research new visitors, Plerdy is the solution you need. With a dedicated team behind it, Plerdy offers powerful tools to help you test and track your site's performance so that you can make informed decisions about your template, audience, and promotion strategies.
So, in the United States, Canada, or anywhere in between, step up your e-commerce game and read the "20 Best Shopify Stores to Inspire You" to get a taste of the blue-chip ingredients and honey-like traditions of successful Shopify stores.