Welcome to the emotional journey of exploring the "29 Best WordPress Plugins" ⚡. This voyage will acquaint you with the cream of the crop in WordPress plugins and guide you in their application. Imagine enhancing your website's functionality, boosting user experience, or even turning your blog into an e-commerce powerhouse – the possibilities are as vast as they are exciting.
Flexibility: WordPress Plugins like Elementor allows you to manifest your site's design vision easily.
Security: Defend your digital fortress using plugins like Wordfence.
Optimization: Plugins like WP Rocket propel your website's speed, enhancing its performance.
Moreover, we'll touch upon Plerdy, an impressive UX & CRO analysis tool. With this powerhouse in your corner, you can dive deep into user behavior, streamlining your website accordingly.
The expedition into the world of WordPress plugins will revolutionize your digital presence. So embrace this adventure, and unlock your website's true potential.
What Are WordPress Plugins?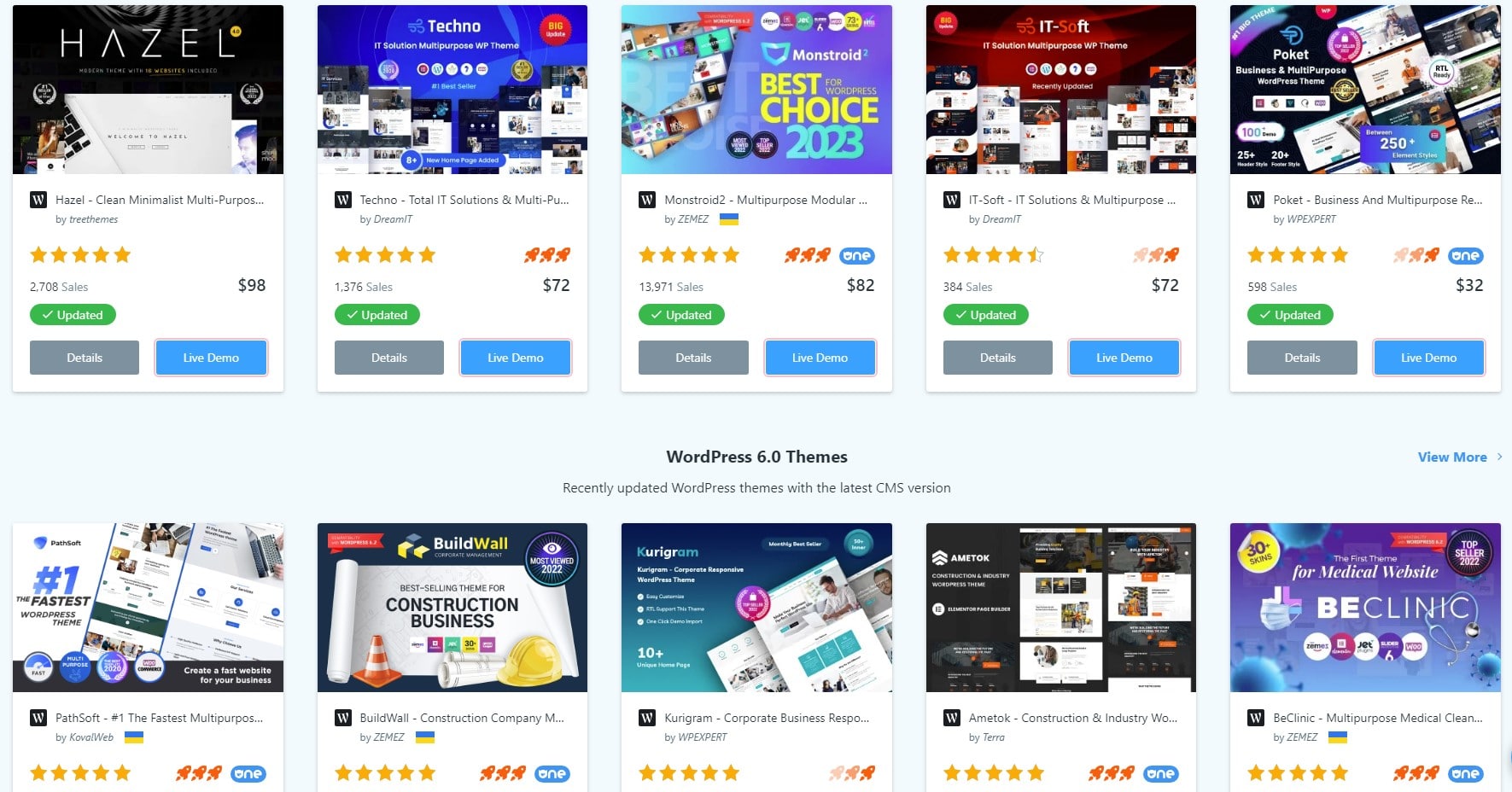 WordPress, the cornerstone of web development, offers users a unique feature – plugins. As versatile plugins, plugins empower your WordPress website by extending and enhancing its functionality. Think of plugins as puzzle pieces; they all fit together to create a picture-perfect website.
When building your website on WordPress, you start with a standard set. It's like having a simple, unassembled Lego kit. In this context, Plugins are the additional Lego pieces you bring to transform your simple kit into a grand castle.
Some key roles of WordPress plugins are:
Enriching SEO: Plugins like Yoast SEO optimize your site for search engines.
Bolstering security: Plugins like Wordfence fortify your website against potential threats.
Boosting e-commerce capabilities: WooCommerce, a classic example, turns a basic WordPress site into a full-fledged e-commerce store.
Plugins are, in essence, the superheroes of WordPress. They swoop in, equip your website with their special powers, and set you on the path to creating a web experience that truly stands out.
Whether adding a contact form, starting a blog, or setting up an online store, there's a plugin for virtually anything in WordPress. With the right plugins, your website can evolve from a static page to an engaging, interactive, and user-friendly hub.
Why are WordPress Plugins Important?
Step into the dynamic universe of WordPress with its diverse arsenal of plugins. This powerful toolbox transforms your site – breathing life into it, making it more powerful, and enhancing user experience. Here's why:
Flexibility and Functionality: WordPress plugins offer an extraordinary range of features – from enhancing website security to simplifying SEO efforts.
Customization: Unleash your creativity with WordPress plugins like Elementor – a drag-and-drop page builder that allows you to craft your site to your unique vision without coding.
Efficiency: Automate tasks effortlessly with plugins like WP Rocket, which optimize website speed, or Akismet, which wards off comment spam.
Commerce Capabilities: Dream of establishing an online shop? WooCommerce can swiftly convert your WordPress site into a bustling e-commerce platform.
Analytics: Understand your audience better with plugins like MonsterInsights that integrate your site with Google Analytics, providing crucial data on your dashboard.
In the realm of WordPress, plugins are indeed the power players. They amplify your site's capabilities and mold it into a magnet, attracting and retaining users. With the right WordPress plugins, your WordPress site is a force to reckon with.
How to Choose the Right WordPress Plugin for Your Site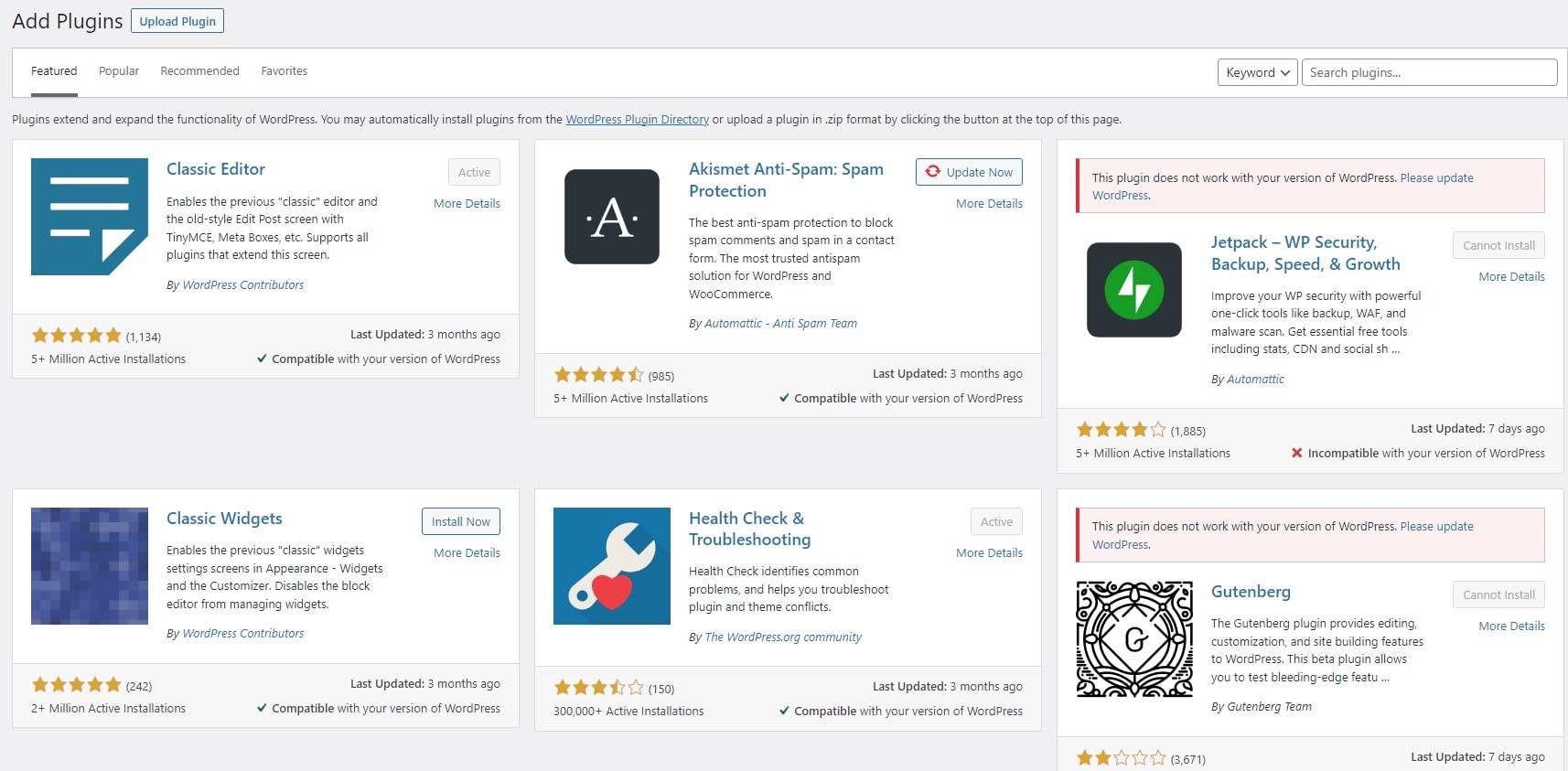 Choosing the right WordPress plugin for your website might feel like walking through a labyrinth. But don't fret – with the right approach, and you can find your way to the perfect plugin.
First, define your needs. Do you need to fortify your website's security? Wordfence is a trusty option. Determining your needs will filter unnecessary WordPress plugins.
Next, dive into research. Take your time downloading the first plugin that catches your eye. Then, instead, read up on its features, check the reviews and ratings, and assess whether it meets your needs.
Moreover, check for compatibility with your WordPress version – a mismatch can cause your website to malfunction. Also, consider the frequency of plugin updates. Regular updates mean the developer is active, keeping the plugin secure and up-to-date.
Here's a quick WordPress checklist:
Define your needs
Research thoroughly
Check compatibility
Look for frequent updates
Lastly, remember that less is more. Overloading your website with plugins can slow it down, impacting the user experience. Be selective and choose WordPress plugins that truly add value to your site.
With this approach, you can navigate the maze of plugins, picking out the ones that enhance your website and deliver an engaging, interactive, and memorable experience to your visitors.
29 Best WordPress Plugins
Diving into the ocean of "29 Best WordPress Plugins", you'll find treasures that can supercharge your WordPress site, making it versatile and dynamic. Each plugin is a power-packed plugin poised to elevate your website's performance, like a skilled magician performing a captivating act. So, grab your digital snorkel and plunge into this ocean because exploring these plugins will open doors to a phenomenal WordPress experience.

Boost your website's performance with the Plerdy WordPress Plugin – a conversion and optimization powerhouse. This dynamic toolset lets you closely track user interaction in real-time, pinpointing potential hiccups. In addition, the swift 30-40 second script installation won't hinder your site speed​.
Uncover the rich functionality of Plerdy – offering a palette of WordPress website optimization components. It covers you, from website heatmaps and session recordings to pop-up forms and an SEO-checker​.
Delve into user behavior with the click heatmap tool, revealing frequently clicked elements, scroll depth, and more​.
Generate leads with smart forms, offering 30+ configuration rules and customization based on traffic channels​.
Stay informed about your WordPress site's SEO indicators and monitor changes over time with Plerdy SEO Alerts.
Understand your customers' conversion path in depth with the session replay software​.
With Plerdy, you can also create events for critical user interactions, enabling a comprehensive view of how users engage with your WordPress site. Use the Sales Performance feature to analyze your site's revenue and identify profitable elements. Track user activity through the Conversion Funnel tool to understand their journey and identify drop-off points​.
Engage with your audience and collect their feedback effortlessly through the NPS forms feature, all without needing any coding skills. Lastly, keep tabs on the most crucial user actions with Plerdy's activity tracker, offering a bird's eye view of orders, subscriptions, form submissions, and more.
Plerdy WordPress Plugin – your one-stop solution for comprehensive, data-driven website optimization.
Unleash the power of eCommerce on your WordPress website with the WooCommerce plugin. As a top-tier solution, WooCommerce redefines the boundaries of digital commerce, offering an unrivaled shopping experience for your customers.
Here are some standout features of WooCommerce:
Customizable Storefront: Tailor your digital shop to match your brand. WooCommerce offers numerous themes and customization options.
Product Variety: Sell anything – from physical items to digital downloads, services, and appointments.
Secure Payments: WooCommerce supports popular payment gateways – ensuring smooth and secure transactions.
You're running a boutique WordPress site selling handcrafted jewelry. Each unique piece gets its detailed product page. The plugin smoothly integrates secure payment options, while your store's design mirrors the elegance of your products.
But WooCommerce isn't just a WordPress plugin – it's a comprehensive eCommerce solution. It provides in-depth analytics to help you keep track of sales, reviews, and overall performance. You can streamline shipping options, manage inventory, and set up taxes within your WordPress dashboard.
WooCommerce is the eCommerce game-changer for WordPress websites. It equips you with the plugins to create, manage, and grow an online store representing your brand. Dive into digital commerce with WooCommerce – your best bet for building a successful WordPress-based online store.

Harness the power of WPML – the WordPress Multilingual Plugin – to create a truly global presence for your website. WPML simplifies building multilingual sites, making it a breeze to run blogs or handle corporate sites equally easily​.
Here's what makes WPML the go-to WordPress plugin for seamless website translation:
Broad Spectrum Translation: Translate pages, posts, custom types, taxonomy, menus, and theme texts, all within WPML​.
WordPress API Compatibility: Any theme or plugin that uses WordPress API can run multilingually with WPML.
Automated Translation: Partner with Google, DeepL, and Microsoft for automatic site translation. Review and edit only what you need, saving time and effort​.
Integrated Translation Dashboard: Select what to translate, who will handle it, and the target languages – all from a single, intuitive dashboard.
Custom Term Consistency: Tell WPML exactly how you want terms to appear in your WordPress site's translations for consistency and a professional feel.
With over a million sites using WPML, you're backed by a robust community and unwavering support, ensuring your website's stability and security. Boost your SEO and drive the right traffic to the right languages thanks to WPML's smart multilingual SEO capabilities. Elevate your WordPress site with WPML – where global reach meets user-friendly functionality.

Boost your WordPress website to new levels with Jetpack – a versatile plugin that packs a punch. Jetpack empowers you to harness the full potential of the WordPress site with an array of features designed for success.
Here's what sets Jetpack apart:
Performance Enhancements: Jetpack supercharges your site, ensuring quick loading times.
Security Measures: Jetpack keeps your website safe and secure, from automated backups to spam protection.
Engagement Tools: Increase interaction with features like related posts, social sharing, and comments.
Consider this scenario: you've just created a WordPress blog for plant-based recipes. Jetpack steps in, equipping your website with tools to thrive. Your site loads like a breeze, delighting your visitors. The plugin's robust security measures protect your site from spam comments and potential threats. Meanwhile, engagement tools entice visitors to share your delectable recipes, growing your audience organically.
Jetpack is a powerful toolkit that was developed to improve your WordPress website. However, it is more than simply a WordPress content management system plugin. It provides detailed site analytics to keep track of your site's performance, helping you make informed decisions. Moreover, Jetpack's professional-grade features are designed to meet the needs of both beginners and seasoned WordPress website owners.
In a nutshell, Jetpack is the co-pilot that your WordPress website requires to have a smooth and successful flight across the digital universe. So buckle up and enjoy the ride with Jetpack – your ticket to a top-performing WordPress website.

Secure your WordPress site with the robust Wordfence Security plugin. This dynamic shield safeguards your online presence from potential threats, providing a fortified digital fortress for your web content.
The Wordfence Security plugin operates as an advanced web application firewall (WAF), using updated firewall rules and malware signatures to shield your site from intruders. With this WordPress plugin, you gain real-time threat defense, confidently combating harmful agents.
Here's a snapshot of the key features that Wordfence Security offers:
Robust Web Application Firewall: This keeps your site safe from security threats.
In-depth Security Scans: Scour your site for signs of malicious content.
Repair Files: Automatically fixes any files that have been tampered with.
IP Blocking: Provides the ability to block troublesome IPs.
Wordfence Security transforms WordPress site security, delivering powerful, comprehensive protection. For example, imagine running a community event – you wouldn't let anyone walk in without a ticket. Similarly, Wordfence Security ensures only the right 'visitors' can access your site, while unwelcome guests are promptly shown the exit.
Integrating Wordfence Security into your WordPress site isn't just a smart move – it's a strategic step towards securing your digital domain. So, equip your WordPress site with Wordfence Security and fortify your online defenses today.​

Safeguard your WordPress website with the Akismet plugin – your trusted guard against spam. Akismet sweeps away the clutter, ensuring your site remains clean and professional.
Here's a glimpse of Akismet's stellar features:
Spam Filtering: Akismet effectively weeds out spam comments and form submissions.
History Reports: Track what's been flagged as spam and removed from your WordPress site.
Status Disclosure: Akismet provides a status history for each comment to help you make informed moderation decisions.
Let's imagine you're running a WordPress site dedicated to book reviews. Of course, engaging in comments section discussions is vital, but spam can deter genuine users. Enter Akismet – it diligently sifts through every comment, singling out and discarding spam. In addition, the plugin's history reports allow you to review its actions, ensuring no valuable comment is mistakenly discarded.
It's important to understand that Akismet is more than simply a plugin for WordPress; it's an all-encompassing security solution for your WordPress website. It effortlessly tackles the nitty-gritty of spam management, allowing you to focus on creating engaging content and fostering meaningful discussions.
In conclusion, Akismet is an essential plugin for any WordPress website. It shields your site from the constant barrage of spam, maintaining a clean and welcoming space for your visitors. With Akismet, you can focus on what truly matters – crafting quality content and building a vibrant community.

Elementor – a robust and intuitive WordPress plugin – revolutionizes website building. Its easy-to-use interface empowers you to design stunning, high-performing websites without touching a line of code.
Here's what sets Elementor apart:
Drag-and-drop editor: Craft your layout effortlessly, right on the front end.
Comprehensive widget library: Choose from a vast selection of widgets to add functionality.
Responsive design controls: Ensure your WordPress website looks outstanding on any device.
Consider, for instance, a local bakery wanting to establish an online presence. Without coding knowledge, they use Elementor to create a visually appealing website with enticing images of their baked goods, an interactive menu, and a secure online ordering system. The process is smooth and efficient, resulting in a professional website that attracts customers and boosts business.
In WordPress plugins, Elementor stands out as a top-tier choice. It's not just a plugin, but a partner in your website creation journey, enabling you to unleash your creativity and build the website you've always imagined. So ditch the mundane – embrace the extraordinary with Elementor. With this plugin at your disposal, you're equipped to shape the digital face of your business. Be it a blog, an e-commerce store, or a personal portfolio, Elementor is your one-stop solution for crafting unique, compelling, and engaging WordPress websites.
In summary, Elementor breathes life into your website vision, transforming it from a dream to a digital reality. So, gear up and dive into the website creation journey with Elementor – your trusted companion in the WordPress universe.

Redefine your WordPress experience with the Classic Editor plugin – a tool designed to bring back the previous WordPress editing environment. This widely-admired plugin is dedicated to preserving the classic editing interface for those who prefer a straightforward, fuss-free writing space.
Key features include:
User-friendly design: It's intuitive and straightforward – no learning curve is required.
Full control: The Classic Editor WordPress plugin lets you decide whether to use the classic or block editor on a per-post basis.
As a cherry on top, Classic Editor is fully compatible with various themes and plugins, ensuring a smooth operation with the existing WordPress setup. It's not just a plugin – it's an enhancement to your WordPress journey, making content creation a breeze. It's time to take control of your WordPress editing experience – try Classic Editor today!

In the vast expanse of WordPress plugins, WP Rocket shines brightly. But it's more than a plugin – it's the fuel your website needs to compete. WP Rocket provides the boost you need to accelerate your website's speed, leading to a better user experience and enhanced organic rankings.
Key features of WP Rocket include:
Cache creation: Speeds up load times by creating static HTML pages of your content.
Lazyload: Delays loading of images and videos until they're just about to enter the viewport.
Database optimization: Cleans up unnecessary data to reduce database size and increase efficiency.
Imagine running a vibrant online bookstore. With WP Rocket, you can ensure your customers won't wait for pages to load. Instead, they can browse the vast collection, read reviews, and place orders instantly, thanks to the seamless and speedy website. WP Rocket takes the wheel, navigating your website to the fast lane, creating an impressive, swift, and smooth experience for every visitor.
WP Rocket is your secret plugin in the competitive world of online business. It streamlines your website, making it faster, more efficient, and more successful. It's not just about speeding up your website – it's about propelling your online presence to a new level of excellence. WP Rocket is the turbo boost your WordPress website needs – embrace it and leave slow loading times in the dust. In the race to online success, WP Rocket is your winning pit crew, ensuring your website runs flawlessly and speedily.

MonsterInsights is the tour guide you need on the WordPress journey. This formidable plugin illuminates the path to understanding your website's performance. It brings Google Analytics data into your WordPress dashboard, offering a rich tapestry of insights to help you make data-driven decisions.
Key benefits of MonsterInsights include:
Real-Time Stats: Get an instant snapshot of your website's performance.
Enhanced E-commerce Tracking: Uncover valuable data about your online store's behavior.
Universal Tracking: Track your users across devices and platforms.
Let's say you run a lively online plant nursery. With MonsterInsights, you can dive into detailed customer behavior analytics. Discover the most popular plants, where your traffic comes from, and how users navigate your website. MonsterInsights decodes the data, enabling you to refine your WordPress website and grow your business one click at a time.
MonsterInsights is not just a plugin—it's your window to website analytics. It equips you to understand your website like never before, fostering informed decisions that drive growth. With MonsterInsights, you're not just navigating the digital terrain but mastering it. The knowledge gained becomes your compass, guiding your WordPress website toward success. Uncover the power of data with MonsterInsights, and witness your website bloom into its full potential.
MonsterInsights is your roadmap to understanding the WordPress website's performance. Arm yourself with this powerful tool, and turn your website into a thriving digital ecosystem. The power to transform your website from good to great lies within MonsterInsights—harness it today.

Contact Form 7 emerges as a standout in the bustling world of WordPress plugins. Contact Form 7 simplifies communication, making it easy for visitors to reach out, ask questions, and provide feedback directly from your website.
The top features of Contact Form 7 include the following:
Flexible Form Creation: Customize fields to fit your unique needs.
Spam Prevention: Comes equipped with CAPTCHA and Akismet spam filtering.
Multiple Contact Forms: Create and manage multiple forms, each with its settings.
Envision owns a thriving online yoga studio. With Contact Form 7, your students can effortlessly sign up for classes, ask questions about yoga techniques, or share their experiences. Contact Form 7 streamlines this process, making connecting with your community easy, one form at a time.
Contact Form 7 is more than a WordPress plugin – it's your direct line to the people who matter most: your users. It empowers you to build and strengthen relationships, foster a sense of community, and drive your website to new heights of success. Contact Form 7 is the plugin you need to open the doors of communication – embrace it, and transform your website into a hub of interaction and engagement. Contact Form 7 is your reliable co-pilot in the journey toward online success, ensuring your website remains accessible, responsive, and user-friendly. Trust in Contact Form 7, and experience the power of seamless communication today.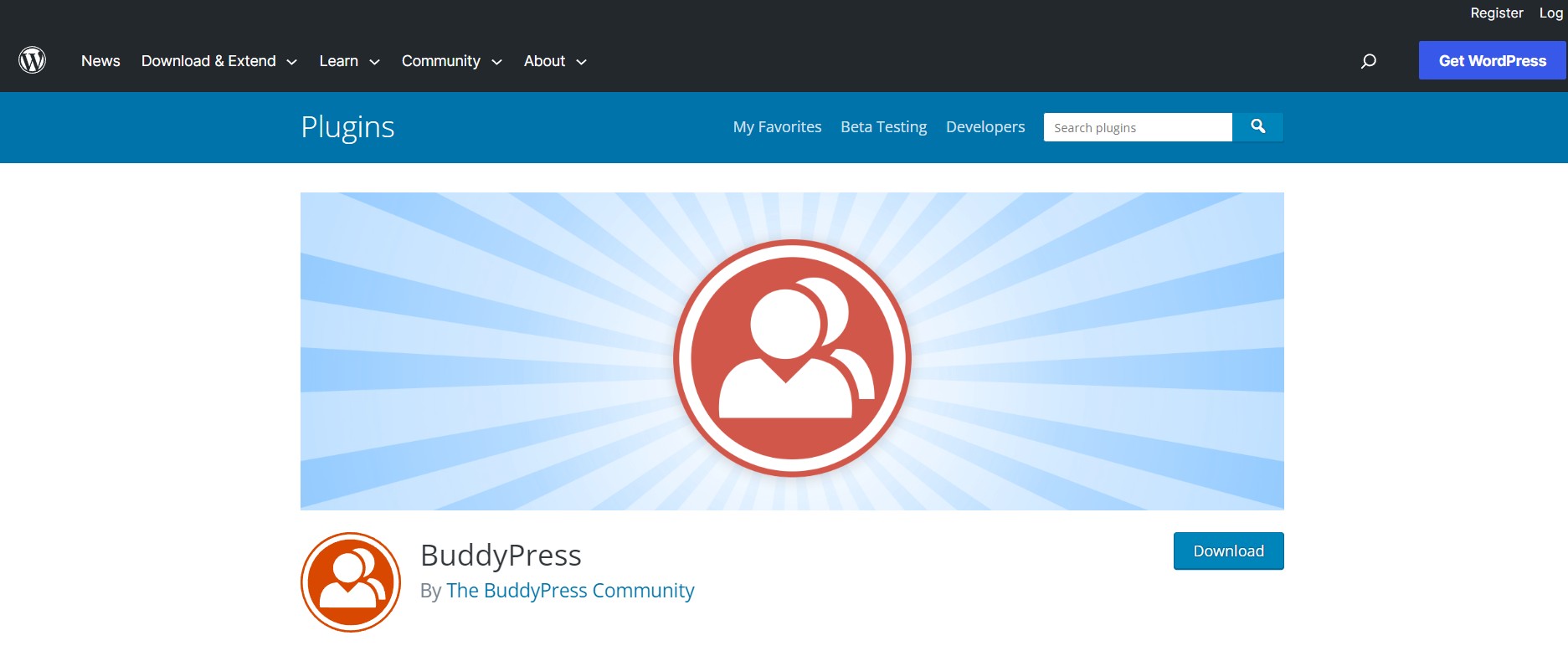 In the expansive universe of WordPress plugins, BuddyPress shines as a beacon. But it's not just a WordPress plugin—it's your ticket to a thriving online community on your website.
Key features of BuddyPress include:
User Profiles: This lets your users create detailed profiles.
Activity Streams: Allows members to track their connections' activities.
Private Messaging: Facilitates private conversations between members.
Imagine running a lively online book club. With BuddyPress, your members can connect with fellow book lovers, share their latest reads, and even form smaller reading groups. BuddyPress is the heartbeat of your community, making every interaction on your website more meaningful and personal.
BuddyPress is a cool WordPress plugin—it's the pulse of your online community. It empowers you to foster connections, facilitate conversations, and nurture an engaging online space. With BuddyPress, you're managing a website and cultivating a vibrant community. It's the social hub your WordPress website needs to foster connections—install it and watch your online community thrive. In the journey of online community building, BuddyPress is your steadfast companion, ensuring your WordPress website remains a lively, engaging, and interactive space at all times. So trust in BuddyPress, and ignite the community spirit on your website today.

Revolutionize your WordPress website with Smush Image Compression, an award-winning plugin that optimizes images to turbocharge your site's speed. Smush meticulously scans every image you upload, stripping unnecessary data and reducing file size without affecting the visual quality​.
Features that make Smush stand out include:
Super Smush: Optimize images up to 2x more with multi-pass lossy compression​.
Lazy Load: Drastically speed up your page by serving only the images being viewed and delaying others​.
Bulk Smush: Compress images in bulk with one click​.
Background Optimization: Let Smush's optimization features work in the background, even when the plugin is closed​.
Incorrect Image Size Detection: Quickly locate images slowing down your site​.
Directory Smush: Compress any image in any directory, optimizing all images on your site, including those stored on Amazon S3 and in every WordPress plugin and theme package​.
Smush works seamlessly with your existing WordPress setup and is compatible with your favorite themes, page builders, and media library plugins. Smush also allows you to save and apply your preferred configuration settings to other sites in a few clicks through Smush Configs. If you run a multisite network, don't worry – Smush can optimize all images across your entire network using global settings or individual site configurations​.
With Smush Image Compression, elevate your WordPress site to new levels of speed and efficiency, providing an enhanced user experience.

Transform your WordPress website into a powerhouse with the Yoast plugin. Renowned for its simple yet effective approach, this plugin delivers unparalleled functionality. With Yoast, you'll navigate the digital landscape like a seasoned explorer, marking your digital footprints firmly on the internet.
Here's what you get with Yoast:
Readability Analysis: Craft engaging, easy-to-digest content. Yoast assesses readability, ensuring your content resonates with your audience.
Keyword Optimization: Achieve optimal keyword density without breaking a sweat. Yoast supports synonyms and related keywords, enriching your content.
Technical SEO: Yoast tackles complex technical aspects in the background – you're free to focus on creating compelling content.
Imagine a travel blog on WordPress. With Yoast, each of your destination posts sparkles with well-placed keywords. The readability analysis prompts you to break up a long paragraph about a scenic trek. The technical SEO feature silently ensures your blog's schema markup is up to par.
Yoast doesn't simply improve your website – it arms you with the WordPress tools to excel. For example, you can monitor your website's performance through its intuitive dashboard. Plus, the plugin provides handy suggestions to enhance your SEO strategy.
In essence, Yoast is the driving force behind successful WordPress websites. It simplifies SEO, making it accessible to both novices and experts. Whether launching a personal blog or a corporate site, Yoast ensures your website shines brightly in the vast digital cosmos. Elevate your WordPress website with Yoast – your gateway to digital success.

When managing your WordPress site, convenience and flexibility are key. That's where the Duplicate Page plugin comes in. You can clone your pages or posts with a single click, preserving the original content and layout. This practical plugin is a lifesaver when you need to:
Duplicate a well-crafted landing page for A/B testing.
Keep a backup before making significant changes.
Replicate a page layout across multiple posts.
Leverage the power of the Duplicate Page plugin to streamline your content creation process. With the vast array of other plugins, WordPress has become an exceptionally customizable platform. From a simple blog to a comprehensive e-commerce site, your WordPress journey is made easier and more intuitive with plugins like Duplicate Page.
Imagine, for instance, running an online store. You've just designed a product page that's perfect in layout, and now you need to create similar pages for your new product line. With Duplicate Page, you can effortlessly replicate your ideal setup, ensuring a consistent, professional look across your WordPress site. In addition, you're left with more time to focus on what matters – engaging content and driving traffic to your WordPress site.
In conclusion, with the Duplicate Page plugin, you're one step closer to mastering your WordPress site, tailoring it to your specific needs with precision and ease​.

WP-Optimize, a dynamic plugin, maximizes your WordPress website's capabilities. It streamlines your digital space, empowering you to:
Clean up your database, reducing clutter and improving speed
Compress images for faster page loading
Cache your site, delivering content to your visitors rapidly
WP-Optimize breathes life into your WordPress website, powering its performance with effortless grace. It's like giving your site a turbo boost, ready to take on the digital landscape.
Imagine this – you've put hours into crafting the perfect post. It's articulate, engaging, and ready for the world. But your website lags, and the page loads slowly. Frustration builds, and potential visitors drift away. With WP-Optimize, that scenario fades away. It optimizes your WordPress site, ensuring seamless browsing and encouraging visitors to stay, explore, and engage.
In the realm of WordPress, WP-Optimize is a star performer. It's not just about optimizing; it's about transformation. It's like a digital concierge, working tirelessly behind the scenes, enhancing your site's performance. It's the silent hero of website management, offering a helping hand and boosting efficiency.
WP-Optimize is the fuel that drives your website's engine. It doesn't just optimize; it revolutionizes, creating a digital experience that's smooth, swift, and superior. Elevate your WordPress site with WP-Optimize – the plugin that puts the power back in your hands. Experience the thrill of a well-tuned website – a journey you won't regret.

In the landscape of WordPress, one plugin stands out – All-in-One WP Migration. It's not just a tool, and it's your ticket to an effortless migration. Harness the power of this robust plugin to:
Seamlessly transfer your site to a new host
Backup your website with just a click
Import your site data without a hitch
That's where All-in-One WP Migration steps in, turning the daunting task into a breeze.
The power of your WordPress website is in your hands. Why tie it down? Let it spread its wings with All-in-One WP Migration. Let go of the stress, embrace the ease. This isn't just about moving your WordPress website – it's about moving forward, taking the next big step. Embark on the journey with All-in-One WP Migration – it's a choice you won't regret. Discover the freedom of a migratory WordPress experience – it's a game-changer in the truest sense.
Managing your WordPress site just became a cinch with the Redirection plugin. A powerful plugin that handles URL redirections efficiently, it's your silent partner in maintaining site integrity.
Here's a peek into what Redirection brings to the table:
Streamline 301 redirects – smoothly guiding visitors from old URLs to new ones.
Monitor 404 errors – identifying potential issues before they escalate.
Import and export data – enabling seamless migration between sites.
For instance, you've overhauled your blog structure and old posts now have new addresses. With Redirection, you can redirect visitors from the old URLs to the new ones, ensuring a seamless user experience. This plugin truly embodies the essence of WordPress – making web management accessible, no matter your skill level. So then, elevate your WordPress journey with the Redirection plugin – a must-have for a well-managed, user-friendly site.

In the realm of WordPress, there's a champion of online safety – Simple SSL. This stalwart plugin takes the complexity out of securing your website. With it, you can:
Switch your site to secure HTTPS with a single click
Handle mixed content issues swiftly
Enjoy a secure padlock icon, boosting visitor trust
Envision a scenario – your WordPress website is a bustling hub of activity. But without an SSL certificate, it's like a house with an unlocked door. Simple SSL steps in, transforming your site into a digital fortress.
Simple SSL is the guardian angel of your WordPress website. It doesn't merely secure; it instills confidence, letting visitors browse with peace of mind. It's like having a 24/7 security guard, always vigilant, always protecting.
Consider it as your silent partner, tirelessly working in the background. It's the unsung hero of WordPress website security – always there, always ready. It clears the path of safety concerns, letting you focus on delivering quality content.
Harness the power of Really Simple SSL – the plugin for your WordPress site into a secure haven. Bid farewell to security worries, welcome the assurance. This isn't just about securing your website – building trust and bonding with visitors. Step into secure browsing with Really Simple SSL – a decision you won't second guess. Experience a secure WordPress website's serenity–a breath of fresh air.

In the bustling world of WordPress, Mailchimp for WordPress stands out as a vibrant plugin. It's a bridge between your website and your audience, enabling you to:
Sync your subscribers directly with your Mailchimp lists
Create attractive sign-up forms
Track user interactions with detailed analytics
Picture a bustling marketplace – your website, teeming with visitors. You want to keep them engaged and build a connection. That's where Mailchimp for WordPress shines, turning visitors into subscribers and subscribers into loyal fans.
Mailchimp for WordPress is the conductor of your website's symphony. It orchestrates the connection between you and your audience, ensuring no note is missed. It's like a digital postman, delivering your messages to the subscriber's inbox.
Harness the power of Mailchimp for WordPress – the plugin that transforms a website into a communication powerhouse. Wave goodbye to missed connections and embrace the charm of direct engagement. This is more than just connecting your site to Mailchimp – it's about forging relationships and creating a community. Step into the world of direct communication with Mailchimp for WordPress – a choice you'll cherish. Feel the excitement of using a WordPress website connected to other websites effectively.

Elevate your WordPress site's flexibility with the Advanced Custom Fields (ACF) plugin. With ACF, creating and managing custom fields is a breeze, adding depth and functionality to your content.
The ACF plugin boasts features that offer:
Various fields include text, image, file, select, and more.
Conditional logic – display fields based on values in other fields.
Field group locations – place fields in posts, users, taxonomy terms, and media.
Consider, for instance, you run an online bookstore. You want to include additional details like 'Author,' 'Publication Date,' and 'Genre' for each book. With ACF, you can create these custom fields easily, enriching your book descriptions and enhancing user experience. ACF is the unsung hero of WordPress plugins – simplifying your content management while empowering your site with added versatility. Unleash your WordPress site's full potential with Advanced Custom Fields, and watch your content shine.

In the vibrant arena of WordPress, Slider Revolution emerges as a dynamic plugin. It's the paintbrush that brings your website canvas to life, letting you:
Create stunning sliders for a captivating visual experience
Incorporate multimedia elements effortlessly
Craft eye-catching presentations that draw visitors in
Imagine a digital stage – your WordPress website, ready to host a magnificent show. Slider Revolution takes the helm, turning your site into a visual spectacle.
Slider Revolution is the maestro of your website's visual concert. It doesn't just create sliders; it crafts experiences, transforming your website into a visual journey. It's like a skilled cinematographer capturing and presenting your content most engagingly.
Embrace the power of Slider Revolution – the plugin that adds a spark of visual magic to your WordPress site. Say goodbye to dull, static pages, and welcome the allure of dynamic, interactive content. It's not just about creating sliders – it's about crafting visual narratives. Experience the joy of a visually enriched WordPress website with Slider Revolution – a decision that will paint your digital journey in vibrant colors.

When managing data on your WordPress website, nothing beats the efficiency of TablePress – the highest-rated table plugin. With its user-friendly design, crafting stunning tables becomes a breeze. Then, you can weave them into your posts, pages, or any site area using the streamlined block editor.
The spreadsheet-like interface sets TablePress apart, making it effortless to edit table data without diving into code. It's as easy as plugging in numbers and letting the plugin work magic. From small datasets to expansive ones, TablePress handles them with grace and agility.
The power of TablePress lies in its features:
A spreadsheet-like interface for easy data editing
Compatibility with the WordPress block editor for seamless table embedding
No coding knowledge required – a perfect fit for beginners and experts alike
Flexibility to insert tables in various areas of your website
With TablePress, your website steps into a realm where data is displayed and showcased. It's about turning raw numbers into engaging visuals, about giving your audience a clear, concise window into your data. This plugin redefines how we perceive tables in WordPress, proving that functionality and aesthetics can go hand in hand​.

Revel in the peace of mind brought by UpdraftPlus, the leading backup plugin that melds simplicity with functionality. Its allure lies in its ability to make backups a breeze and in its capacity to restore your website with a single click. In addition, this WordPress plugin stands as a beacon of reliability, committed to safeguarding your website's valuable content.
UpdraftPlus exhibits the prowess of its versatility with a host of cloud storage options. Backup directly to Dropbox, Google Drive, Amazon S3, and more. In the paid version, you unlock additional options, including Microsoft OneDrive, Google Cloud Storage, and Backblaze B2​​.
Here's a glance at what sets UpdraftPlus apart:
Restores, as well as backing up
Supports more cloud options than any others
Schedules automatic backup schedules
Operates quickly, consuming fewer server resources
Successfully tested on over 3 million sites​.
UpdraftPlus extends its utility by offering a premium version. Some additional benefits include incremental backups, multisite compatibility, database encryption, and advanced reporting. Furthermore, premium users can enjoy the convenience of backing up non-WP files and databases to multiple remote destinations.
An integral part of the Updraft family is UpdraftCentral. This WordPress plugin allows you to manage all your WordPress websites remotely from a single location, free and self-hosted, with a premium, fully-hosted version available.
Lastly, for those seeking to conduct testing or development, UpdraftPlus unveils its UpdraftClone feature. This creates an instant, temporary clone of your website on secure servers, offering an easy, reliable, and flexible environment for your needs. So harness the power of UpdraftPlus, and let your WordPress website thrive without worries.

Elevate your WordPress website with Rank Math – the go-to plugin for SEO optimization. This powerhouse plugin transforms your site into an SEO titan while maintaining an intuitive, user-friendly interface. It is the ultimate SEO solution that brings cutting-edge SEO capabilities directly to your website.
Customizable SEO – Rank Math tailors its tools to your needs, offering a fully customizable experience.
Schema Markup – Rank Math SEO effortlessly integrates Schema Markup into your website, enhancing your visibility on search engine results.
SEO Optimized Social Sharing – Social media presence is key. This plugin optimizes your content for social sharing, improving your reach and visibility.
For example, consider a blog on WordPress about home gardening. With Rank Math, it can seamlessly integrate keywords like "home gardening tips," "best indoor plants," etc., into its content, enhance its visibility on search results, redirect old blog URLs to new ones, and make its content easily shareable on social media.
This is the future of SEO – making your website friendly and irresistible to search engines. Rank Math isn't merely an addition to your WordPress site; it's an upgrade, a leap toward better visibility, traffic, and success.

Unlock the full potential of your WordPress website with Broken Link Checker, a dynamic plugin that safeguards your site's integrity. Ensuring seamless navigation for your users, it meticulously hunts down and highlights broken links that could potentially hamper user experience or your site's SEO performance.
Here's a snapshot of what Broken Link Checker brings to the table:
Intuitive Dashboard: A user-friendly interface that conveniently displays broken links, enabling swift and efficient management.
Flexible Control: Provides options to fix, modify or dismiss broken links from the plugin's page.
Versatile Monitoring: Keeps a watchful eye on posts, pages, comments, blogroll, and custom fields.
URL Filtering: This allows you to configure which links to track and which to avoid.
This plugin is a boon for those striving for a flawless WordPress site as a diligent guard against broken links. Say goodbye to manual checks and surprise errors, and let Broken Link Checker do the hard work for you. Streamline your website management with this must-have tool – a true guardian of your WordPress site's connectivity.
Rest assured, and Broken Link Checker will seamlessly blend into your WordPress dashboard, enhancing your website's overall health and performance. In addition, its precision and robust features set it apart from WordPress plugins.

Revamp your WordPress site with Google XML Sitemaps – a seamless, efficient, and user-friendly plugin. This plugin paves the way to improved search engine visibility by crafting comprehensive sitemaps, making your website's content effortlessly discoverable by search engines. Think of it as a roadmap guiding search engines to your most vital pages.
Key features of Google XML Sitemaps include:
Automatic generation of XML sitemaps for total ease.
Prioritization of posts based on the number of comments – a unique feature that makes your interactive content stand out.
Notification to search engines every time your site content is updated – ensuring your latest posts get indexed quickly.
Compatibility with all kinds of WordPress-generated pages and custom URLs, providing comprehensive coverage.
Flexibility to include or exclude specific pages from your sitemap, giving you control over what gets indexed.
Let's picture a bakery website powered by WordPress. Without a plugin like Google XML Sitemaps, finding your delicious pastries, mouth-watering cakes, and rustic bread might be like navigating a maze for search engines. But, with Google XML Sitemaps, you're laying out a clear path to each delightful treat on your site. Now, when customers search for "best homemade sourdough," your bakery's page shows up in search results quickly!
In a nutshell, Google XML Sitemaps is more than just a plugin. It's a strategic plugin, a bridge connecting your website to search engines, ensuring your content doesn't get lost in the vast expanse of the internet. To install it, set it up, and watch your website's visibility skyrocket. Remember, it's not just about having great content, it's about ensuring it's found.

Accelerate your WordPress website with WP Super Cache – a dynamic plugin that supercharges loading times. Speed is key in the fast-paced digital era – and WP Super Cache is the performance enhancer your site needs.
This plugin operates with a simple principle – create static HTML files from your WordPress blog. It then serves these HTML files to most of your website's users, reducing the load on your server.
Top-notch features of WP Super Cache include:
Cache Rebuilding: Ensures a smooth user experience by generating a cached file for the next visit while one visitor views the website.
CDN Support: Seamlessly delivers your static files (CSS, JS, images) from multiple servers across the globe.
Custom Caching: Offers flexibility with three caching modes – Expert, Simple, and WP-Cache.
Consider this – you run a bustling travel blog on WordPress. Each blog post is enriched with high-resolution images and interactive content. Without WP Super Cache, loading times could frustrate your audience. But, with WP Super Cache, your site is swift and responsive, keeping your readers engaged and reducing bounce rates.
WP Super Cache turbocharges WordPress. It's a performance optimizer and plugin. So install WP Super Cache and experience speed like never before – because in the digital race, every second counts.

Unlock the power of speed with W3 Total Cache – your ultimate WordPress plugin for performance optimization. In websites, speed isn't just a luxury, it's a necessity. W3 Total Cache empowers your website, keeping it swift, responsive, and user-friendly.
This comprehensive plugin bolsters your website's performance by caching every aspect of your site, reducing the download times and providing transparent content delivery network (CDN) integration.
Stellar features of W3 Total Cache include:
Minification: Shrinks the size of your site's CSS, JavaScript, and HTML files for faster loading times.
Browser Caching: Takes advantage of the visitor's browser to store site resources, reducing server load.
Mobile Support: Ensures your website performs optimally on all devices.
Imagine operating a bustling WordPress online store. With countless product pages, detailed images, and engaging content, your site could slow down. But with W3 Total Cache, your pages load swiftly, keeping your customers engaged and reducing cart abandonment.
In the end, W3 Total Cache isn't just another plugin. It's a comprehensive solution designed to make your WordPress website run at peak performance. So, supercharge your website with W3 Total Cache – because your audience deserves a rapid, seamless browsing experience.
Conclusions
You can transform a simple blog into an interactive and feature-rich hub by turbocharging your website with the right WordPress plugins. In addition, WordPress lets you modify your site with its many plugins.
From WPForms, a trusted favorite for creating intuitive forms, to the Divi powerhouse, making web design a breeze – the sky is the limit. Remember to utilize Plerdy tools, a worthy addition to your toolkit for enhancing UX and CRO analysis, elevating the functionality of your website even further.
For those seeking efficiency, look at HubSpot's marketing suite, which is packed with functionality. The power of AffiliateWP, a top-tier affiliate marketing plugin, has piqued your interest.
Regardless of your choices, remember – the WordPress plugin landscape is rich and varied, constantly evolving with time. Today's top plugins may be usurped by innovative newcomers next year. So, keep exploring, experimenting, and optimizing.
To sum up, whether you're a seasoned developer or a beginner starting your WordPress journey, the plugins mentioned in this article can add immense value to your website. Use them wisely, and you'll undoubtedly see your website thrive. So, ready to power up your WordPress site with these supercharged plugins? We recommend you dive right in – the benefits are well worth the effort. Happy plugin hunting!