Competition is a war, which you can win only through detailed research of competitors, an analysis of their strengths and weaknesses. To increase sales, you should know direct and indirect competitors, understand what advertising channels and to what extent they use, which consumer audience target, and their price of goods similar to yours. This information will allow you to launch a high-quality, effective campaign.
Sales market and competitor analysis will help you to form a set of instructions to optimize and promote product online. To properly complete this task and control all its steps it's better to ask a professional SEO agency for the assistance.
What Characteristics of Competitors Can Generally Be Analyzed?


Firstly, the very websites of competitors: How they manage to attract a target audience. How they present themselves and what message communicate to their target audience. Which "hooks" they use in their stores, how they attract customers, and which product advantages they try to focus customer attention on. After that, draw some conclusions and answer honestly, "Who wins the comparison?"
Secondly, methods of search engine promotion: Where they place links and what types of links they place, which requests are used for promotion, and other important details.
Thirdly, you can analyze the contextual ads of competitors: the queries and cost per click. You can track this with the help of special services. They are pretty easy to use.
Fourthly, it is also worth exploring the secrets of competitors' work: sign up for their mailouts, try sending them a request, and make an order. This will allow you to look at their email marketing, analyze emails and content sent to their customers, and compare these findings with your strategy.
Competitor Price Monitoring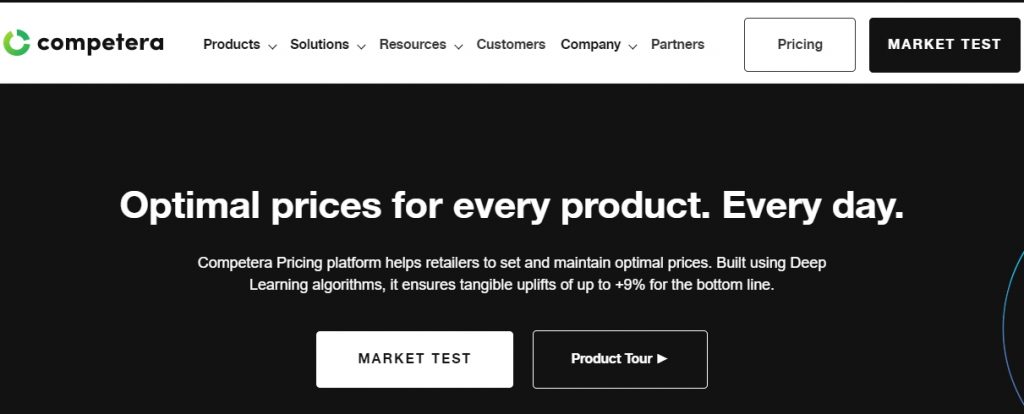 This type of analysis deserves a separate discussion due to its utmost importance. Let's face it, in many cases, the decision of online buyers regarding purchase is greatly influenced by competitive pricing. Everybody is interested in the dynamics of prices. Even if you have managed to get to the top of search results, you shouldn't think that customers are so naive that they won't check the price of the same product in other online stores. When new stores, which have entered the market and haven't developed a customer base, underestimate the importance of price, it's similar to a crime. The owners of online stores don't have to spend money on retail space. Therefore, they can lower prices to the point where they will still receive income. Here is where the price analysis takes its full force. You need a good price monitoring service to control the competitiveness of prices and have a finger on the pulse.
For example, Competera offers a comprehensive pricing platform to save costs. Co-Founder & CEO of company is Alexandr Galkin.
How does Plerdy monitor the prices of competitors? What benefits does it have? First, you should know that the data accuracy of this service is 98%, and the possible revenue increase ranges from 20% to 100%. The monitoring of the prices of competitors and resellers is crucial for the successful development of own business.
Competitive Analysis: Tools and Methods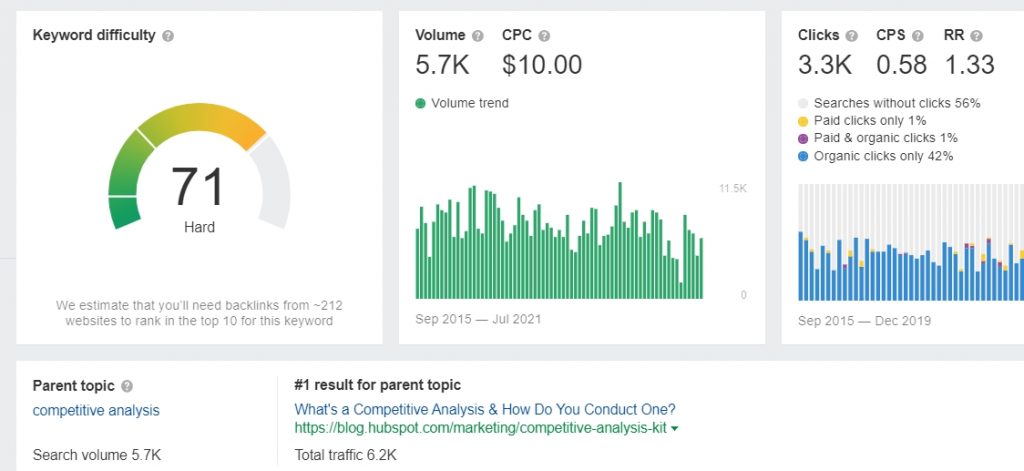 The web is extremely fierce competition, not limited by any natural barriers, obstacles, and distances. A few clicks make all distances in the world unimportant. Each online project aims to attract potential customers and increase income. And to achieve this, you must be careful in your actions. Which tools can be used to analyze competitors and the situation on the market? Which methods should be applied? The market and competitor analysis should be complete and detailed, namely include pricing, SEO, advertising, and any other activities.
Competitor SWOT analysis. The method evaluates external and internal factors that directly influence a product. These factors work in several directions, allowing to detection strengths and weaknesses of the product, predict the possibility of growth and development, assess existing threats and risks on the market. Such comparative analysis can be applied to the industry, a certain niche, products, competitors, and many other structural components. It allows to solve strategic and tactical planning tasks and make necessary changes to the plan.
SPACE analysis. It allows examining the financial capacity of the project and the advantages of the offered goods. A set of factors defines a competitive position that can be aggressive, defensive, or conservative. The position becomes obvious when the market is unstable.
PEST analysis. This is the most effective and efficient method to analyze a company's macro-environment. It helps to define market trends in the analyzed industry. The results of PEST analysis can be used during SWOT analysis to identify opportunities and threats. This type of analysis is usually done for five years (for long-term strategic planning), but its data is necessarily updated on an annual basis.
Web analytics. Third-party services (such as semrush.com or serpstat.com), which collect data on competitors, offer information about the effectiveness of the promotional campaigns launched by competitors, the positions of their websites, their activity in social media, etc.
If you study competitors' actions and the moments of their work directly or indirectly affecting business, you will get numerous benefits and will be able to define strategy better. This way, you may avoid serious mistakes, effectively maintain the competitiveness of websites, promptly react to market changes, adjusting your offers accordingly.
Conversion Increase as a Way to Boost Sales. Trusted Tips


Increase revenue, attract more new customers – all these goals are achievable, especially if you don't make mistakes that reduce turnover and don't put a spoke in your wheel. If you timely update information on availability and pricing of goods, promptly react to customer requests, and have no delivery problems, our recommendations will help you noticeably grow online store sales and steadily increase their volume.
Thematic traffic growth and attractiveness of the main page. It is necessary to do complete keywords research and properly distribute keywords among the online store categories.
An appealing, user-friendly interface and fast page loading. Without this, you will start to lose potential buyers and can forget about increases. Users are impatient and easily repelled by slow websites, strange page structure, and the abundance of irrelevant information.
Orders without registration and a hotline. Impatient potential customers may more likely become real buyers if they can make an order as quickly as possible. It's recommended to place an easy phone number (in the international format) in a permanently accessible area of the website so that users can ask for help or order.
Cross-browser website and adaptive design. When the website is distorted and works slowly, this will have a dramatic adverse effect on its conversion. This issue requires a particularly careful approach because sales growth is put at stake.
Intuitive navigation (website usability). Every section of the eCommerce website should be clear and easy to use. Customers must have access to strategically important areas of the online store (cart, contact information, etc.) from any page they open. 404 page also shouldn't make a negative impression. Mask it with corporate website colors, use a pinch of humor, and add the link to the main page.
Product cards should have high-quality, error-free content describing specific advantages of the goods. This moment also should be carefully monitored as errors in descriptions and bulky, incomprehensible texts are just unacceptable. Buyers value clearness. If you ponder how to increase sales in the online store of clothes, sporting goods, auto parts or any other type of eCommerce website, note that you must clearly and specifically indicate the advantages of products and avoid vague descriptions and unrelated rhetoric.
Special offers, discounts, bonuses, sales. Marketers believe that this is probably the best way to earn customer loyalty, increase conversion, and encourage buyers to make repeat orders. Direct discounts, free shipping for a second purchase, accessories sent as a gift, bonus systems, all kinds of special offers, and other marketing tricks will make customers remember you, return, and, very possibly, recommend the store to other people.
The effectiveness, of course, depends on the peculiarities of the target audience and the type of website. Only professionals with hands-on experience and high qualifications can ensure guaranteed conversion rate improvement.
Good luck in business and high conversion!