Welcome to our definitive guide: "Best 15 Content Management Software Tools in 2023" ⚡. Diving into the world of CMS, we're setting the stage for your business's success.
This software has risen as a champion in pursuing an impeccable online presence. They don't just aid in crafting compelling content – they unlock a new level of digital prowess.
These top-tier systems have a shared mission:
Streamlining content creation and editing for ultimate efficiency.
Assisting in content organization and scheduling to keep your platform shipshape.
Ensuring site compatibility across devices for a seamless user experience.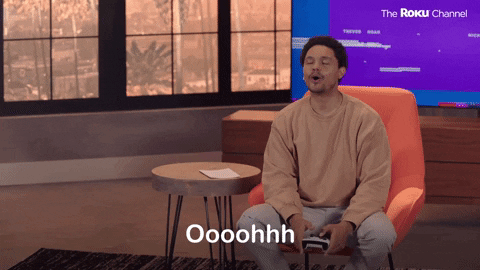 For instance, Plerdy, a software focused on UX & CRO analysis, is included in our lineup. This software turns website data into a goldmine of insights, helping e-commerce businesses optimize storefronts and skyrocket conversions.
Each system encapsulates a unique blend of features, making finding the perfect match for your needs easier. Stay tuned as we unveil the power players of 2023's CMS landscape.
What Is Content Management Software?
Content management software (CMS) acts as the powerhouse – enabling you to create, edit, and publish web content in a structured environment. It is designed to simplify the complex website maintenance task and serves as your presence's architect, builder, and caretaker.
Here are the key features offered by a CMS:
User-friendly Editor – Craft and tweak content without delving into code.
Site Management – Organize and categorize content effectively.
SEO Software  – Optimize your content to boost online visibility.
Take a blog site for fashion enthusiasts. They can utilize a CMS like WordPress, generate content about the latest trends, edit images, embed videos, and share posts effortlessly. They can manage user comments, monitor visitor metrics, and even schedule posts to keep their audience engaged around the clock.
By streamlining the content development process, a CMS ensures your platform remains robust, relevant, and responsive. Such efficiency is why CMS is the linchpin of modern web development.
How Does A Cms Help To Build Websites?
Content management software (CMS) is pivotal in website development, serving as the equivalent of a construction crew. CMS propels your online presence from concept to launch, simplifying building a website from scratch.
Key ways a CMS assists in website construction include:
Design Flexibility – Select from many themes, or customize your own.
Simplified Content Creation – Write, edit, and manage content with a user-friendly interface.
Built-in SEO Tools – Improve your site's visibility and reach online.
For example, a CMS like WordPress can empower a health food start-up to create an engaging site. With easy-to-use tools, they can upload nutritional advice articles, manage inventory for their online shop, and integrate social media feeds. They can also set up a forum for customers to share healthy eating tips, keeping their audience connected and invested.
By automating the technical aspects, CMS leaves you free to focus on what matters – creating compelling content for your audience.
Criteria for Choosing the Best Content Management Software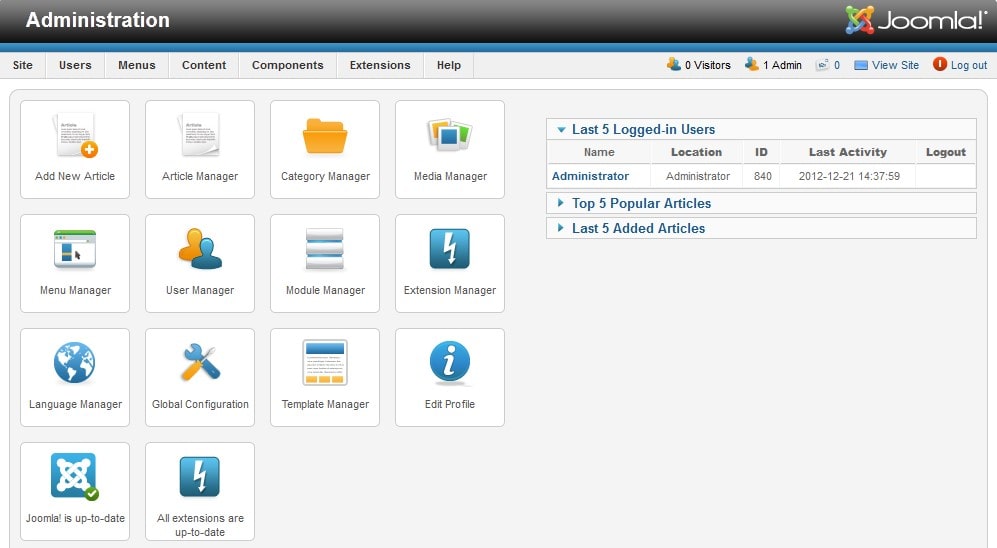 Selecting the right content management software (CMS) demands careful consideration. For instance, the chosen CMS should match specific needs in a niche like fashion blogging.
Ease of Use — A user-friendly software boasting a clean, intuitive interface that streamlines content creation and management. A dashboard that allows easy access to features enhances productivity, reducing time spent fumbling with complex settings.
Customizability — A CMS should offer the flexibility to tailor your site's look and feel to your brand. Opt for software that supports numerous themes and plugins, enhancing your site's functionality.
Scalability — Consider a CMS that can grow with your blog. As your fashion blog gains traction, you'll need software capable of handling increased traffic without compromising performance.
Security — Cyber threats are prevalent, necessitating a CMS with robust security measures. Regular updates, spam protection, and backup solutions are a must.
Support and Community — A large community indicates a thriving CMS, while comprehensive support ensures swift issue resolution.
WordPress, for example, is a CMS renowned for its simplicity and extensibility. In addition, its wide array of plugins, like Yoast SEO for optimized content or WooCommerce for an integrated online store, allows fashion bloggers to enrich their sites.
An ideal CMS aligns with your specific requirements, offering a seamless content management experience while bolstering your site's visibility and engagement.
Overview Of The Best 15 Content Management Software Tools
Braving the digital landscape, the 2023 roundup of the top 15 content management software is a godsend for any business looking to amplify its online presence. Each system stands out uniquely, honing in on various content creation, editing, and publishing facets. This rich tapestry of options is a testament to modern CMS tools' versatility and power, transforming how we manage and maneuver content.

WordPress is a versatile content management software widely adopted by various users – from individual bloggers to multinational corporations.
Take, for instance, a niche like online recipe sharing. WordPress provides an optimal platform for food bloggers, offering tailored features to enhance content sharing and audience engagement.
User-friendly Interface – WordPress shines with its intuitive dashboard, making content publishing a breeze. Adding new posts, images, or even videos can be accomplished with simple clicks.
Theme Variety – WordPress boasts an array of themes, giving bloggers the freedom to shape their site's aesthetic. A minimalist design, for example, allows mouth-watering images to take center stage.
Plugin Functionality – WordPress empowers bloggers with a rich selection of plugins. A recipe plugin, for instance, can facilitate structured recipe data, encouraging improved SEO performance.
Community Support – WordPress users benefit from a robust community, providing resources and assistance.
Security & Updates – Regular updates and powerful security features keep your content safe and your site running smoothly.
Powering over 40% of all websites, WordPress has earned its reputation as a reliable, adaptable CMS tool. So whether you're sharing delectable desserts or exploring gourmet cuisines, WordPress offers a comprehensive suite of features designed to amplify your content, engage your audience, and streamline your management processes.

In the realm of content management software, Joomla holds a special place. Joomla is a versatile software, particularly in a niche like local tourism blogging.
User Experience – Joomla offers an intuitive interface, making creating, editing, and managing content effortlessly.
Customization – Joomla's extensive library of extensions lets bloggers mold their sites to their liking. A map extension, for example, can be an invaluable asset for a local tourism blog.
Multilingual Support – Joomla stands out with its native multilingual support, enabling bloggers to reach a wider audience.
Security – Joomla takes site security seriously, offering advanced measures to safeguard your content.
Community and Support – A strong, supportive community and comprehensive documentation round out Joomla's benefits.
Harnessing Joomla's capabilities, local tourism bloggers can easily highlight attractions, recommend hidden gems, and share personal experiences. This tool's customization options ensure the site resonates with the blog's theme — whether it's showcasing stunning landscapes or detailing local history. In addition, Joomla's inbuilt SEO functionality bolsters visibility, driving more visitors to the blog.
Joomla's dynamic and robust features make it an ideal CMS for bloggers seeking versatility, customizability, and a supportive community while efficiently managing their content.

Drupal, a robust content management software, is a powerful tool for complex, high-traffic websites. For example, suppose you're running an online tech magazine. With Drupal, managing dynamic content becomes a breeze.
Flexibility – Drupal excels in handling varied content types, from blog posts to user polls, making it an ideal choice for a tech magazine with diverse content.
High Scalability – Drupal is designed to manage high-traffic sites, ensuring your magazine remains accessible even during peak times.
Advanced User Management – Drupal allows detailed user role and permission settings, enabling efficient team collaboration.
Security – Drupal offers top-notch security features and regular updates, protecting your content from potential threats.
Vast Module Selection – Drupal's extensive module library allows further site customization, enhancing functionality and user experience.
With Drupal's flexible content creation and management capabilities, tech magazine editors can easily publish reviews, tutorials, and news, with rich media support for embedded videos or image galleries. In addition, its built-in SEO software help boosts the magazine's visibility, attracting more tech enthusiasts.
Drupal's capabilities extend beyond content management, offering a comprehensive toolset for building and maintaining a dynamic, interactive, and secure online tech magazine. With Drupal, you have the power to create an online presence that truly stands out.

Squarespace emerges as a top contender for those seeking user-friendly content management software. Let's take an online art gallery as an example of a niche where Squarespace can shine.
Design-centric Approach – Squarespace is renowned for its aesthetic appeal, offering many beautifully designed templates that allow art galleries to present their collections engagingly.
E-commerce Integration – Squarespace provides seamless integration with e-commerce features, enabling art curators to sell pieces directly from their site.
Mobile Optimization – With Squarespace, your online gallery is automatically optimized for mobile devices, a crucial factor given the ever-growing mobile user base.
Custom Domain and SEO Tools – Squarespace allows custom domains and offers built-in SEO software, which is essential for enhancing the gallery's online presence.
Customer Support – The platform offers 24/7 customer support, ensuring users can resolve issues swiftly.
With Squarespace, managing an online art gallery becomes a streamlined process. Curators can easily upload high-resolution images of artwork, provide detailed descriptions, and even handle transactions right on the platform. The site's aesthetic can be tailored to reflect the gallery's unique style, while the SEO tools help draw in art enthusiasts from across the globe.
Squarespace is a comprehensive software combining intuitive content management with stunning design capabilities, making it a strong choice for any visually oriented website.

In content management tools, Wix stands out for its user-friendly interface and creative flexibility. Picture a niche like independent filmmaking. With Wix, filmmakers can create an engaging online presence.
Drag-and-Drop Editor – Wix offers a highly intuitive drag-and-drop editor, making it easy for filmmakers to design their site without any coding knowledge.
Media-Rich Templates – Wix provides a variety of media-centric templates, ideal for showcasing film trailers, behind-the-scenes photos, and more.
Integrated SEO Software – Wix's SEO wizard guides users through improving their site's visibility, helping attract more fans to their work.
App Market – With Wix's vast app market, filmmakers can integrate additional functionalities such as event calendars for film premieres or social feeds for fan engagement.
24/7 Support – Wix offers round-the-clock support to resolve issues promptly.
Leveraging Wix's dynamic capabilities, independent filmmakers can build a visually compelling website, share their creative journey, promote new projects, and engage with fans. In addition, the platform's e-commerce integration enables direct merchandise sales, creating an additional revenue stream.
In essence, Wix offers a comprehensive content management solution, combining the simplicity of use with a wealth of features, making it a popular choice for those seeking creative control over their web presence.

Weebly, a stellar content management software revolutionizes the digital space. As an intuitive software, it grants you the reins to sculpt your online presence seamlessly, liberating you from technical snags. Empowering you to craft, manage, and distribute captivating content, Weebly's platform is a hub for creative minds.
Drag-and-drop builder
E-commerce capabilities
Vibrant theme selection
Robust blogging features
A boutique fashion retailer seeks an online platform reflecting their brand's personality. Weebly provides easy-to-use templates that capture the store's essence, transforming it into an appealing digital hub. Simultaneously, its e-commerce functionality enables smooth transactions, creating an enjoyable shopping experience.
Weebly's prowess continues beyond e-commerce. Its blogging feature stimulates engagement, fostering a vibrant community around your brand. Share fashion tips, spotlight new collections, or share behind-the-scenes insights while improving your brand's visibility in the SERP.
Boasting versatility and ease, Weebly is the cornerstone for modern entrepreneurs. It's your partner in the marketing transformation journey, equipping you with the systems to create a compelling online persona. So embrace Weebly, and witness your online presence flourish.

Shopify, an outstanding content management software, reshapes your e-commerce journey. This comprehensive tool simplifies the management of your online store, breaking down technical barriers.
User-friendly interface
Multitude of themes
Strong e-commerce functionalities
Integrated blogging platform
Consider an artisanal bakery, a brick-and-mortar store filled with mouth-watering baked goods, striving to extend its reach online. Shopify steps in, providing customizable templates that encapsulate the warm, inviting ambiance of the bakery, translating it into a delightful digital storefront.
But the wonders of Shopify go beyond e-commerce. Share baking tips, showcase your specialty items, or give a sneak peek into the baking process while enhancing your brand's online visibility.
With its blend of flexibility and simplicity, Shopify emerges as the lynchpin for the modern digital entrepreneur. It's your ally on the path of marketing transformation, arming you with the tools to build an enticing online identity. So choose Shopify, and experience your brand bloom.

Your e-commerce journey will be propelled to a new level when you use Magento, top-tier content management software. This multifunctional software simplifies developing and managing your internet presence by eliminating the complexities of using technology. As a result, you can design, oversee, and distribute captivating content through Magento, transforming the platform into a dynamic creative nexus.
Intuitive user interface
An array of captivating themes
Unparalleled e-commerce functionality
Integrated blogging platform
Let's delve into a niche example – organic skincare products. Visualize a small-scale business producing natural, sustainable products, striving to carve its niche. Magento's robust e-commerce features ensure seamless transactions.
Yet, the scope of Magento transcends e-commerce. Its integrated blogging feature paves the way for meaningful engagement, cultivating a lively community around your brand. Share skincare tips, highlight sustainability practices, or offer glimpses into product creation – all while amplifying your brand's Google visibility.
Blending adaptability with simplicity, Magento stands as a beacon for entrepreneurs. It's your steadfast companion in the digital metamorphosis, equipping you with the software to construct an enticing online persona. So embrace Magento, and watch as your brand blossoms.

Your digital trajectory will be lifted into an elevated realm when you use HubSpot CMS, which is superb content management software. This dynamic software simplifies creating and managing your virtual space, dissolving technical complexities. With HubSpot CMS, you have the power to design, manage, and circulate engaging content, making the platform a vibrant hub of creativity.
Intuitive design interface
Wide-ranging themes
Comprehensive e-commerce features
Integrated blogging platform
Consider an independent music label. HubSpot CMS steps in, providing templates that echo the eclectic vibe of the label, transforming it into a lively stage. Its comprehensive e-commerce capabilities facilitate smooth transactions.
But the wonders of HubSpot CMS extend beyond e-commerce. Its powerful blogging feature promotes interaction, fostering a robust community around your brand. For example, share exclusive artist interviews, highlight upcoming releases, or delve into the making of an album – all while boosting your brand's online visibility.

Contentful, a premier content management software, catapults your digital journey into an unprecedented realm. This powerful software streamlines the crafting and controlling of your online space, eradicating technological hurdles. With Contentful, you harness the capacity to shape, oversee, and circulate compelling content, turning the platform into a pulsating center of creativity.
User-centric interface
Wide theme variety
Comprehensive e-commerce utilities
Integrated blogging mechanism
Be a modern art gallery. Visualize a vibrant space filled with contemporary masterpieces, aspiring to extend its reach into the domain. Contentful steps up, offering versatile templates that encapsulate the gallery's aesthetic, morphing it into a fascinating digital exhibition. Its robust e-commerce features ensure effortless transactions.
Yet, Contentful's capabilities transcend e-commerce. Its in-built blogging feature fuels interaction, nurturing a thriving community around your brand. Share insights into the art world, spotlight emerging artists, or offer a peek into exhibition curations while enhancing your brand's online visibility.
Fusing adaptability with user-friendliness, Contentful emerges as a lighthouse for modern digital entrepreneurs. It's your trusted companion in the digital transformation expedition, providing the tools to build an appealing online identity. So embrace Contentful, and marvel as your digital brand evolves.

Typo3, a leading content management software, accelerates your digital journey into uncharted territories. This robust tool eases the crafting and governance of your online arena, dissolving technological barriers. With Typo3, you can create, manage, and distribute engaging content, turning the system into a bustling hub of creativity.
Streamlined user interface
A broad range of themes
Robust e-commerce functions
Integrated blogging capabilities
A boutique winery is brimming with exquisite wines, desiring a strong presence. Typo3 offers flexible templates that reflect the winery's rustic charm, transforming it into a digital tasting room. Its solid e-commerce features ensure smooth transactions.
However, Typo3's prowess extends beyond e-commerce. Its robust blogging function encourages participation, which helps to cultivate a lively community in orbit around your business. While doing so, you can increase the online awareness of your brand by providing wine pairing suggestions, highlighting the harvest process at the vineyard, or providing a view behind the scenes into the winemaking process.
Blending versatility with simplicity, Typo3 emerges as a beacon for today's entrepreneurs.
Ghost, a special content management software, propels your online voyage to new levels. This potent tool simplifies the design and oversight of your digital platform, vanquishing technical difficulties. With Ghost, you can effortlessly create, manage, and disseminate captivating content, transforming the software into a vibrant creative epicenter.
Seamless user interface
Extensive theme options
Powerful e-commerce integrations
Advanced blogging facilities
Imagine an urban gardening community aspiring to create a significant digital footprint. Ghost offers templates that encapsulate the community's green ethos, metamorphosing it into a thriving digital forum. Moreover, its robust e-commerce capabilities facilitate smooth transactions.
Yet, Ghost's capabilities stretch beyond mere e-commerce. Its advanced blogging feature encourages interaction, nurturing a robust community around the business. Share urban gardening tips, highlight success stories, or document community initiatives while amplifying your brand's online visibility.
Melding adaptability and user-friendliness, Ghost stands out as a shining beacon for the contemporary digital entrepreneurs. You can rely on it to be a reliable ally throughout the digital transformation process, providing the tools you need to develop an engaging online identity.

Craft CMS, a distinguished content management software, acts as your digital compass, guiding your online journey toward unexplored horizons. This powerful software simplifies the creation and administration of your domain, effortlessly resolving any technological hurdles. Craft CMS lets you create, organize, and share compelling content, making it a creative hub.
Intuitive user interface
Wide variety of themes
Robust e-commerce functionalities
Integrated blogging capabilities
A local artisan bakery is seeking to establish a strong online presence. Craft CMS enters the scene, offering flexible templates that mirror the bakery's warm and inviting atmosphere, turning it into an appealing storefront.
Craft CMS, however, extends its strengths beyond e-commerce. Its comprehensive blogging feature fosters community engagement, creating a vibrant environment around your brand. For example, share baking tips, highlight the process of crafting artisanal bread, or provide a peek into the daily life of the bakery.
Combining flexibility with simplicity, Craft CMS is a leading choice for today's digital entrepreneur. It's your trusted partner in digital transformation, helping you create a distinctive online identity. So choose Craft CMS, and watch your digital brand blossom.

Kentico, a revolutionary content management software, empowers you to easily create, manage, and optimize your presence. This tool sets the standard for intuitive navigation, transforming your platform into a vibrant, interactive space. Its robust features enable businesses to craft compelling narratives, foster community engagement, and confidently navigate the digital landscape.
User-friendly interface
Advanced personalization capabilities
Integrated e-commerce features
Powerful analytics tools
Imagine a niche instance – a boutique winery keen to share its passion for viticulture online. With Kentico, this winery can paint a captivating digital picture of its vineyards, showcasing its artisanal winemaking process and the rich history of its vineyard. Their online store becomes a virtual tasting room, offering customers a seamless purchasing experience thanks to Kentico's comprehensive e-commerce functionalities.
But Kentico continues beyond e-commerce. It allows you to make your brand's story resonate with your audience through its advanced personalization features. For example, share the stories of the vineyard, the winemaking process, or the family behind the business, establishing a personal connection with your customers.
By providing powerful analytics tools, Kentico ensures that your digital efforts are on track. You can track, measure, and optimize your performance, ensuring your brand's story reaches the right audience at the right time.
Kentico is your trusted partner in navigating the digital world. It paves the way for your brand to thrive online, ensuring your story is heard, your products are loved, and your brand is remembered.

Sitecore, a state-of-the-art content management software, is a tool that empowers you to streamline your digital journey. It's an advanced solution simplifying content creation, management, and distribution. With Sitecore, you're managing content and crafting an immersive experience for your audience.
Here's what sets Sitecore apart:
Omnichannel capabilities
Personalization features
Marketing automation tools
Robust analytics
Consider this – you're a home-grown organic skincare brand aiming to break into the bustling online market. Sitecore is the software you need to build a digital presence that's as nourishing and enriching as your skincare products.
You can weave a narrative around the organic ingredients you use, their origins, and the care put into each bottle. Sitecore's powerful personalization features enable you to tailor this narrative for each customer, making them feel seen and valued.
Its omnichannel capabilities ensure a consistent brand experience across all platforms – whether your customers are browsing on a desktop or shopping on a mobile app. With Sitecore's marketing automation tools, you can set up trigger-based campaigns to engage customers at just the right moments.
Finally, Sitecore's analytics gives you the insights to make data-driven decisions, ensuring your brand's growth is always on track. Harness the power of Sitecore and transform your digital landscape.
Bottom Line
Welcome to the final stretch of our voyage through "The 15 Best Content Management Software Tools in 2023". We've dug into the nuts and bolts of CMS and its irreplaceable role in sculpting digital landscapes. Now, it's time to cement our takeaways.
Let's tackle a few key points:
You're not limited to a single choice – explore different vendors to find the perfect fit.
Content management is not a one-size-fits-all deal. Instead, systems vary widely in capabilities – from handling blogs to e-commerce.
Navigating CMS options can feel like running a marathon, but we've equipped you with a list to test, compare, and save time.
Investing in a CMS is a crucial step in the digital journey. It's about more than just hosting content – it's about building a solid foundation for your business. A good CMS should feel like a partner, working alongside you to achieve your online goals.
If you've enjoyed learning about content management, we encourage you to continue exploring Plerdy's tools. They're tailored to optimize UX and CRO – your sites will be the best versions of themselves in no time. So, don't shy away from the future – start your CMS journey today!⚡