Welcome to the ultimate guide, "Top 20 CRO Tools to Boost Conversions"! In 2022, conversion rate optimization (CRO) continued to outrank other marketing strategies, and savvy digital marketers are harnessing the power of CRO tools to drive hot leads and convert them into loyal customers. Our mission is to help you navigate the world of CRO tools and achieve your goals.
These cutting-edge tools offer valuable insights for refining your user experience (UX), identifying weak points in your sales funnel, and unlocking new revenue channels. They're designed to help you analyze and optimize conversions, providing a crystal-clear vision of your online performance in terms of ROI, customer behavior, and decision-making on B2B websites.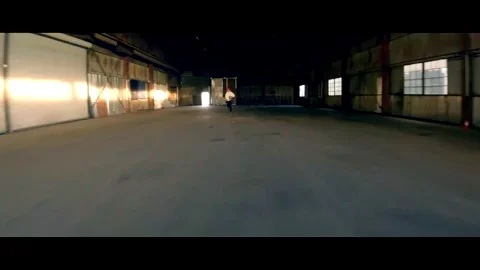 In this stellar article, we'll dive into the hottest CRO trends, such as:
User experience focus
Tackling high bounce rates
Social media-friendliness
Mobile-first optimization
Personalized landing pages
Transparent design and navigation
Data-rich on-page content
High-quality advertising content
CRO tools enable businesses to create humanized experiences that resonate with consumer sentiments and deliver an enhanced UX. These factors are essential for developing a winning conversion rate optimization strategy and conducting effective tests. So, buckle up, and let's explore the top 20 CRO tools to skyrocket your conversions!
Unleashing CRO Tools: A Digital Marketer's Secret Weapon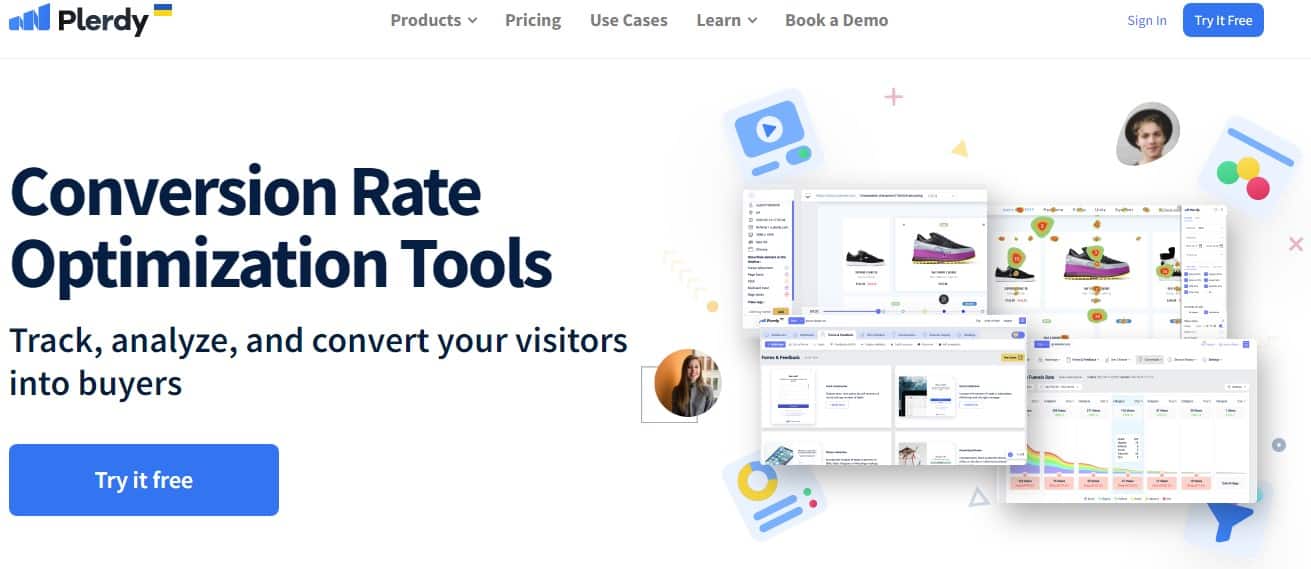 Hey there, digital marketing aficionados! Ready to unlock the magic of CRO tools? Let's dive into the world of conversion rate optimization and explore the rad tools that can boost your online success.
CRO tools are digital marketing game-changers – they help pinpoint areas for improvement, test innovative ideas, and optimize your website for maximum conversions. Let's break down some prime examples:
A/B Testing: Pit two variants against each other to see which one rules supreme.
Multivariate Testing: Juggle multiple variables in a single test for a more intricate analysis.
Sessions replay: Craft eye-catching, high-converting landing pages like a pro.
Time to level up your digital marketing game! Implement CRO tools to turn your website into a conversion powerhouse, leaving your competitors in the dust. Use these nifty gadgets to analyze, experiment, and refine your way to online stardom. So, what are you waiting for? Grab those CRO tools and start optimizing today!
Picking the Perfect CRO Tools: A Digital Marketer's Guide
Let's chat about choosing the right CRO tools to skyrocket your conversion rates. Follow these steps to make sure you're investing in tools that'll have a massive impact:
Know your goals: Establish your conversion objectives – whether it's boosting sign-ups, purchases, or engagement.
Integration is key: Look for tools that play nice with your existing tech stack – seamless integration is a must-have.
Usability matters: Pick user-friendly tools that won't require a PhD to operate.
ROI-focused: Ensure the potential returns justify the tool's cost.
Support system: Opt for tools backed by stellar customer support and a thriving user community.
Selecting the right CRO tools is like assembling a dream team of conversion superheroes. Remember these tips, and you'll be well on your way to digital marketing stardom. So, gear up and get ready to crush those conversion goals!
List of The Best 20 CRO Tools
The successful long run of an online platform directly depends on the tactical approach to CRO and testing. You can attract many potential consumers but fail to convert leads into loyal customers. Top CRO tools can help you analyze your conversion rates and simplify the optimization process, leading conversions to higher revenues and lower losses.
Unleash the full potential of your e-commerce business with Plerdy, a powerful CRO tool and heatmap tracking software trusted by top-notch enterprises worldwide. Get a grip on user behavior, spot the most clicked elements, and streamline your website to optimize traffic flow. Say goodbye to bounce rates as you ramp up conversions and intend user actions. Plerdy's dynamic heatmap tools are perfect for evaluating user interaction with complex elements like menus, pop-ups, and sliders. Keep an eye on the effectiveness of your CTAs and fine-tune them to skyrocket engagement.
First-click analysis provides invaluable insights into how visitors from different traffic channels interact with your site. With Plerdy, you can easily separate direct and organic channels, compare user traffic types, and focus on your most clicked elements per group. This state-of-the-art software is compatible with various platforms, including Angular (SPA), Shopify, Magento, WordPress, and CMS.
CRO tool Plerdy is a game-changer for CEOs, marketers, and user experience designers, helping them build competitive websites and boost revenues. By adopting Plerdy's heatmap tool, stay ahead of the curve and watch your e-commerce business soar to new heights!
I am Andrew Chornyy, the CEO of Plerdy. I have more than 11 years of experience in SEO and CRO. You can follow me on LinkedIn. Dozens of companies use the CRO tool by Plerdy. Among them are Subaru, MOYO, Ukrposhta, Prom, Huggies, etc.
We've got many positive reviews that prove the quality of our software. Here are a few of them:
Gerson L.
"The installation of the Plerdy CRO tool is easy and quick. The recorded data is reliable, and the provided insights are useful. I am able to make great recommendations to my clients during the optimization and testing based on the recordings and the data of this CRO tool."
Mark E.
"The Plerdy CRO tool offers a ton of functionality! I replaced HotJar with Plerdy when Hotjar changed their plans and moved a bunch of features around. I think the Plerdy optimization tool is lighter weight so it doesn't bog our site down as much but includes so many SEO and performance tools for optimization and testing that Hotjar doesn't that I'm still discovering new ones and how to utilize the software best."
Marketa V.
"The Plerdy CRO tool comes in very powerful. You can even scan your website and have some sort of SEO report in a matter of time. Plerdy optimization and testing development are so fast that they come up with new features every month. You don't have to keep switching to another CRO tool because Plerdy can also handle a little feedback from your customer via NPS etc. Such a great CRO tool."

Transform your e-commerce game with Mixpanel, a powerful analytics tool that helps you convert, engage, and retain more users. Dive into Mixpanel's interactive reports to unravel popular features, identify power users, and unearth behaviors linked to long-term retention. Analyze retroactive funnels to see where users drop off and swiftly optimize conversion rates.
With Mixpanel's simple workflows, you can create funnels, user flows, and cohorts in just a few clicks. Say goodbye to tedious SQL queries and waiting for someone else to do the job. Connect Mixpanel to your data lake, stream events directly from your apps and servers using a customer data platform (CDP), or leverage Mixpanel SDKs. Trusted by over 7,000 customers, including heavyweights like Uber, Yelp, and BuzzFeed, this CRO tool is your key to unlocking e-commerce success.
Discover hidden conversion trends with Mixpanel's automated insights and re-engage users through targeted messages. Learn from the experience of Lemonade, a modern insurance company that used Mixpanel to increase their policyholders by 500%, quote-view-to-purchase rates by 250%, and Extra Coverage purchases by 50%. Mixpanel makes analytics fun, so you can focus on building better products and driving growth.
The CEO of Mixpanel is Amir Movafaghi (Amir's Linkedin profile). Such organizations as DocuSign, GoDaddy, Uber, Yelp, and Lemonade use the Mixpanel CRO tool.

The CRO tool is helpful for conversion rate optimization in the context of personalization. Amplitude recommends the most optimal solutions for UX configurations and testing according to created user experiences and analytical background. Additionally, there is the experiment option to:
Reach the best behavioral targeting;
Undertake user segmentation;
Introduce the best-matching practices.
It is worth noting that Amplitude obtains a wide board of directions (Spenser Skates, Ron Gill, Pat Grady, Neeraj Agrawal, Erica Schultz, Eric Vishria, Curtis Liu, Catherine Wong, Elisa Steele, Jim Whitehurst). Spenser Skates (Spenser's Linkedin profile) is the co-founder, researcher, and analytic trader. Among companies that use the Amplitude CRO tool are Walmart, Ford, Atlassian, Jumbo, and Traveloka.

Woopra offers customer journey analytics tools for CRO and testing. The one-of-a-kind CRO-driven option is the design of built-in personalized triggers for websites. Marketers can send these triggered messages via email or the user's account. This way, retaining the registered website visitor and converting him/her to a standing consumer is possible.
The founder and CEO are Elie Khoury (Elie's Linkedin profile). Woopra is proud that industry giants like RedHat, Informatica, WordStream, APPLovin, and Hewlett Packard Enterprise use its CRO tool.

Heap provides a wide range of different options for testing and CRO. For example, there is a user segmentation tool with a broad filtering option regarding conversion rate optimization. Heap offers customized filters to group audiences from various channels compared to other CRO tools.
Ken Fine is the CEO here (Ken's Linkedin). Top performers in different niches like Amway, Redfin, Lending Club, Teachers Pay Teachers, and Northwestern Mutual are among Heap's clients.

Contentsquare, a global leader in digital experience (DX) analytics and CRO tool is revolutionizing the e-commerce game. With its Digital Experience Analytics Platform, brands can create and deliver more human experiences that resonate with customers. Leveraging this state-of-the-art tool, online businesses are overcoming the challenges of diminishing customer engagement due to poor website performance. Contentsquare's software allows brands to make data-driven decisions that yield relevant, intent-driven, high-value customer experiences.
As a result, online session depth, time spent, and revenue see significant boosts. In fact, a 2023 Forrester Total Economic Impact study revealed that within three years of implementation, brands achieve a staggering 602% ROI! Over 850 businesses worldwide trust Contentsquare to optimize their digital experience, thanks to its effortless, automated insights and easy-to-understand metrics. Its powerful AI technologies ensure you'll never miss an opportunity to improve customer experience.
By adopting Contentsquare's CRO platform, e-commerce brands are poised to operate leaner and convert faster, making every click count and driving growth. In a nutshell, Contentsquare is your ticket to crafting the ultimate e-commerce experience that keeps customers coming back for more.

This CRO tool obtains three packs for conversion optimization and testing. The Smart Builder tool is for conversion-driven templates for landing pages and marketing offices. The Smart Copy tool is for content mixes for advertising. Finally, the Smart Traffic tool has the AI-based option of the automated conversion lift.
Thinkific, Zola, Later, Sundae, and Earn Worthy rely on the Unbounce CRO tool. Rick Perreault is the CEO. Unfortunately, Rick hasn't got an active Linkedin profile. But here are accounts of Unbounce's Chief Strategy Officer Tamara Grominsky and Lading Brand Marketer Tenile Cooper.

This CRO tool will come in handy for landing page designing about conversion rate optimization. Leadpages has numerous templates that can be customized according to the project's sphere, CRO, and testing needs. Besides landing pages, Leadpages offers design builders for marketing website elements:
Alert forms;
Special offers (pop-ups);
Check-out forms, etc.
Jeanette Dorazio is the female CEO of Leadpages (here is her Linkedin profile). Conversion-friendly templates by Leadpages are loved by business individuals (small businesses).

A similar CRO tool to Leadpages. But this tool provider offers the selection of templates according to the market niche and A/B testing of the landing page for conversion rate optimization.
Vivek Bhaskaran is the company's SEO (Vivek's Linkedin profile). Among Lander's clients are Dotted Music, Victory Agency, BOB (BoomingOnlineBusiness), Patagonia, and Gameloft.

This CRO tool represents itself as the Canva alternative for landing pages. It offers drag-and-drop testing builders for online businesses. Landingi is not lacking in some unique offers:
Marketers' Advise;
Integration with third-party tools (ActiveCampaign, AWeber);
Lead-generation customizations.
Błażej Abel is the CEO of Landingi. MarketLogic, Credit Agricole, DEKRA, Voxie, and Booksy use the CRO tool for marketing campaigns and A/B testing.

This CRO tool is notable for its IT and coding-free analytical background and testing. It means website owners without deep knowledge of tech insights can initiate A/B testing for their conversion rate optimization.
Convertize also obtains personalization and smart notification options. The English-Switzerland team developed this software. Among Convertize clients are MarketingTech, CMSWire, JDN, StartUps, and MyCustomer.

Step up your e-commerce game with VWO, a top-notch CRO tool trusted by thousands of global brands. VWO empowers you to run A/B tests on websites, apps, and products, making it a go-to experimentation platform. Watch your add-to-cart ratios, conversion rates, and click-through rates soar with the insights VWO provides.
Test anything and measure its impact everywhere. Import and aggregate all metrics you care about and see how they're affected by your experiments. Keep an eye on guardrail metrics to nip bad experiments in the bud. Both technical and non-technical users can design and launch experiments in a jiffy with VWO's intuitive, point-and-click visual editor for website A/B testing, and thoughtful SDKs for server-side experiments for product features.
With the VWO CRO tool, you can set up sophisticated experiments effortlessly, manage your experiments pipeline efficiently, and comprehensively understand the impact of your experiments with fine-grained analysis. VWO ensures your user privacy remains intact and provides fanatical support at every step of your experimentation journey. So, gear up to boost your e-commerce venture with VWO, and watch your revenue skyrocket!

Dive headfirst into the world of CRO with Optimizely, a cutting-edge tool designed to transform your e-commerce game. By harnessing the power of this ingenious platform, you'll be able to craft digital experiences that knock your customers' socks off!
With Optimizely CRO tool, you can run experiments at scale, enabling you to fine-tune every interaction for the ultimate user experience. This powerhouse tool offers a suite of built-in features for configured commerce and customized commerce options to cater to your unique business needs. With digital asset management, product information management, and program management capabilities, Optimizely covers all bases to help you boost your bottom line.
The proof is in the pudding, as top brands like eBay, Dolby, and Fjällräven have discovered the magic of Optimizely. As a one-stop-shop for content marketing, web experimentation, and feature experimentation, this platform empowers businesses to flourish in the ever-evolving digital landscape.
So, why not join the ranks of these industry giants? Choose Optimizely and watch your e-commerce venture soar to new heights! With this exceptional Digital Experience Platform by your side, you'll create content that wows and leave your competition in the dust.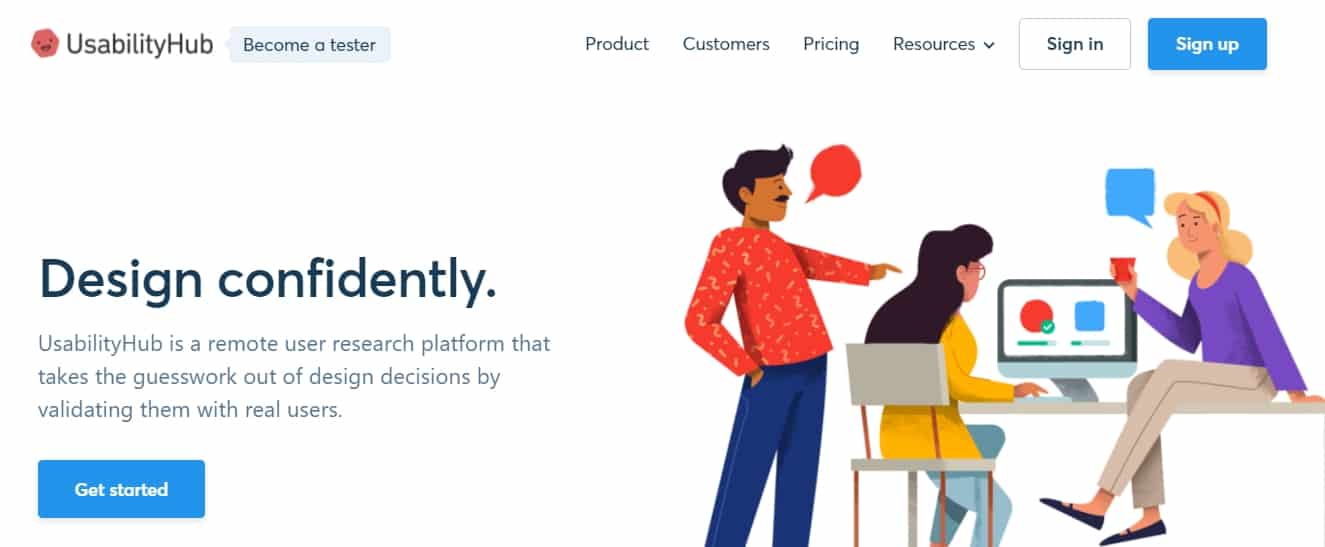 This CRO tool streamlines design decisions focusing on conversion rate optimization. UsabilityHub uses various testing forms to improve the UX and visual performance of the online project. For example, there are preference and 5-minute (intelligibility) tests.
The CEO of UsabilityHub, Colin Saunders, does not have a public account on Linkedin. But there is a profile of the UsabilityHub co-founder — Mateja Milosavljevic. Among clients that use this CRO tool are Amazon, Airtable, GoDaddy, Asana, and TaskRabbit.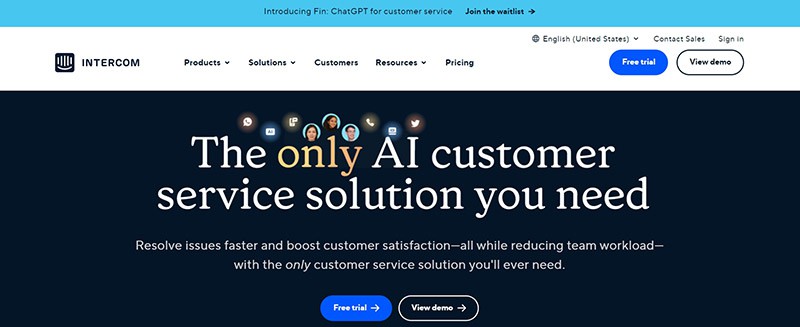 This CRO tool offers to launch messenger conversion-driven campaigns, including personalized chatbots, apps, tests, and other digital solutions. This way, the business could extend beyond email marketing and landing pages. New traffic channels with hot leads are open with the Intercom tool.
Karen Peacock is the CEO. The leadership board consists of 8 members together with Karen. Anna Griffin, a Chief Marketing Officer at Intercom, has a public Linkedin account. Microsoft, Shopify, Living Space, Facebook, and Unityloves love the CRO tool with automation functionality for next-level audience communication.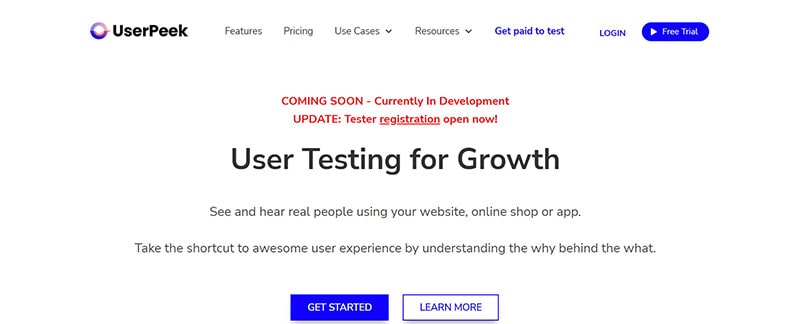 This tool promotes in-mint CRO solutions like speech-to-text transcriptions and video feedback from real users. The tool generates essential data entries for customer behavior analysis, testing, and monitoring.
Such flagship market players as Google and Udemy prefer these options by UserPeek. Tina Banerjee and Torsten Tromm founded the company. Now, the UserPeek company has offices in Germany, India, the USA, Thailand, Romania, and the Philippines.

This is not just a CRO tool but test case management software. The TestLodge company often adds new graphics and tables to improve the reporting performance during testing. Usablenet, Harvest, Fujifilm, Cafe Press, and Actual Analytics adore the simplified form of testing.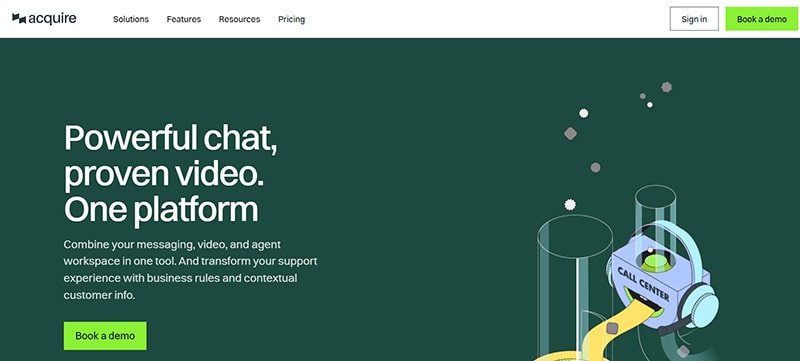 This is a similar CRO tool to Intercom but with video conversations and video-chat customer support available. The Acquire tool creates personalized video bots to boost conversions. Market leaders like Samsung, Audi, Lexus, Discover, and Elevate trust the company's solutions.
The Acquire's CEO is Amrit Dhangal (Amrit's Linkedin profile). The leaderboard includes four other members (Laduram Vishnoi, Doan Cong, Terry Yang, and Giovanni Bryden).

This CRO software provides in-depth test insights directly from consumers. It is possible to order video unpacks of the goods and video testimonials to analyze body language, users' tone of voice, etc. B2B business people can opt for User Testing, digital product tests and video reviews after the respondent has tried a trial.
The CRO tool is included in the marketing of such companies as:
Lowe's;
AllTrails;
Domino's;
Grammarly;
Patagonia.
Dave Garr and Darrell Benatar founded User Testing. But the CEO and co-founder do not have public LinkedIn profiles to follow.

The CRO tool provides the extra option of UserZoom Go insights generated from real users through live video conversations. A wide range of partners exists for deeper analysis and customer behavior-driven data gathering (Atna, Sky, Santander).
Among UserZoom clients are Kimberly-Clark and Kroger. The CEO of the company is Alfonso de la Nuez. The co-founder Xavier Mestres has a public Linkedin account.
Final Word
It's time to boost your conversions with these top 20 CRO tools! Don't settle for subpar results – invest in a top-notch solution that will skyrocket your numbers. From insightful surveys to attention-grabbing popups, these tools have got you covered. Don't let big price tags deter you – there's a package for every budget, and many offer free trials or plans to get started.
One standout tool is Plerdy, an all-in-one CRO platform that lets you segment your audience, monitor user behaviour, and take action to improve your e-commerce results. Its advanced features, like popups and exit intent overlays, help you capture leads and optimize your marketing efforts. Plus, its mobile-friendly dashboard lets you access your data anytime, anywhere.
Remember, the devil is in the details. A good CRO tool will provide nuanced analytics, helping you make informed decisions and tailor your messaging to specific audiences.
In conclusion, investing in a solid CRO tool is essential for your online success. So, don't waste another second! Explore your options, find your favorite, and watch your conversions soar. Give Plerdy a try – you won't be disappointed. Sign up now and experience the difference it can make.