Conversion rate optimization still forges ahead of most marketing strategies in 2021. CRO tools are used by digital marketers to provide online businesses with more hot leads and to convert them into paying customers. The conversion analysis provides market players helpful insights on UX improvements, weak spots in their sales funnels, and new channels that unlock revenues.
CRO tools are the special-purpose software for conversion-driven analytics. It is possible to get a clear vision of the project's online performance in the context of ROI, customers' behavior, and decision-making on the B2B websites. Among hot-topic trends for conversion rate optimization today are:
Focus on user experience;
Crackdown on high bounce rates;
Social media-friendliness;
Mobile-first optimization;
Personalized landing pages;
Transparent design and navigation;
Rich on-page data;
High-quality advertising content.
CRO tools allow business representatives to promote humanized experiences about consumers' sentiments and improved UX. These aspects are critically important for a win-win conversion rate optimization strategy.
20 Best CRO Tools
The successful long run of online business directly depends on the tactical approach to conversion rate optimization. You can attract a huge amount of potential consumers but fail to convert leads into your loyal customers. Top CRO tools can help you analyze your conversion rates and optimize them for higher revenues and lower losses.

The company offers a CRO tool with a set of helpful options for testing and undertaking conversion-friendly configurations. Plerdy allows a start-to-finish analytical experience with the help of heatmaps, pop-ups, event tracking, SEO checker, etc. The most notable feature to take into consideration is the opportunity to track website visitors' behavior almost in real-time mode.
The CEO of Plerdy is Andrew Chornyy. He has more than 11 years of experience in SEO and CRO. Join Andrew in Linkedin. Dozens of companies use the CRO tool by Plerdy. Among them are Subaru, MOYO, Ukrposhta, Prom, Huggies, etc.

The focus of the Mixpanel CRO panel is on the customer retention hacks. The software provides interactive reposts on the on-page users' interactions and solutions to retain consumers in the context of this or that business website. The unique option is account activation tracking for:
Analyzing the behavior of first-time visitors;
Understand user's adoption;
To chum abondance risks.
The CEO of the company is Amir Movafaghi (Amir's Linkedin profile). Such companies as DocuSign, GoDaddy, Uber, Yelp, and Lemonade use the Mixpanel CRO tool.

The CRO tool is helpful for conversion rate optimization in the context of personalization. Amplitude recommends the most optimal solutions for UX configurations according to created user experiences and analytical background. Additionally, there is the experiment option to:
Reach the best behavioral targeting;
Undertake user segmentation;
Introduce the best-matching practices.
It is worth noting that Amplitude obtains a wide board of directions (Spenser Skates, Ron Gill, Pat Grady, Neeraj Agrawal, Erica Schultz, Eric Vishria, Curtis Liu, Catherine Wong, Elisa Steele, Jim Whitehurst). Spenser Skates (Spenser's Linkedin profile) is not only the co-founder but the researcher and analytic trader. Among companies that use the Amplitude CRO tool are Walmart, Ford, Atlassian, Jumbo, and Traveloka.

The company offers customer journey analytics tools. The one-of-a-kind CRO-driven option is the design of built-in personalized triggers for business websites. The marketers can send these triggered messages via email or to the personal account of the user. This way it is possible to retain the registered website visitor and convert him/her to the standing consumer.
The founder and CEO is Elie Khoury (the Elie's Linkedin profile). The Woopra company is proud that such industry giants as RedHat, Informatica, WordStream, APPLovin, and Hewlett Packard Enterprise use its CRO tool.

This company provides a wide range of different options for business. Speaking about conversion rate optimization, there is a user segmentation tool with a broad filtering option. In comparison with other CRO tools, Heap offers customized filters to group audiences come from various channels.
Ken Fine is the CEO of the company (Ken's Linkedin). Among Heap's clients are top performers in different niches like Amway, Redfin, Lending Club, Teachers Pay Teachers, Northwestern Mutual.

This is the exclusive CRO tool that analyzes websites online through the simulated visitor. The check lasts several seconds. The Dareboost report includes such showings as total blocking time, TTFB, browser warnings, etc. It is worth mentioning that there are other categories of reports to take into account:
tech, accessibility;
SEO;
data amount;
JQuery.
The small French (up to 12 members) team works on this browser CRO tool. Such flagship companies as Nascar, Regal, Postman, American Express, and Thalys use Dareboost software.

This CRO tool obtains three packs for conversion rate optimization. Smart Builder is for conversion-driven templates for landing pages and marketing campaigns. Smart Copy is for content mixes for advertising. Smart Traffic has the AI-based option of the automated conversion lift.
Thinkific, Zola, Later, Sundae, and Earn Worthy rely on the Unbounce CRO tool. Rick Perreault is the company's CEO. Rick hasn't got an active Linkedin profile. But here are accounts of Unbounce's Chief Strategy Officer Tamara Grominsky and Lading Brand Marketer Tenile Cooper.

This software will come in handy for landing page designing with the regard to conversion rate optimization. Leadpages has numerous templates that can be customized according to the business and CRO needs of the project. Besides landing pages, Leadpages offers design builders for marketing website elements:
Alert forms;
Special offers (pop-ups);
Check-out forms, etc.
Jeanette Dorazio is the female CEO of this company (here is her Linkedin profile). Conversion-friendly templates by Leadpages are loved by business individuals (small businesses).

The similar CRO tool to Leadpages. But this service provider offers the selection of templates according to the market niche and A/B testing of the landing page according to the conversion rate optimization.
Vivek Bhaskaran is the company's SEO (Vivek's Linkedin profile). Among Lander's clients are Dotted Music, Victory Agency, BOB (BoomingOnlineBusiness), Patagonia, Gameloft.

This CRO tool represents itself as the Canva alternative for landing pages. It offers drag-and-drop builders for online businesses. Landingi is not lacking in some unique offers:
Marketers' Advise;
Integration with third-party tools (ActiveCampaign, AWeber);
Lead-generation customizations.
Błażej Abel is the CEO of the company. MarketLogic, Credit Agricole, DEKRA, Voxie, and Booksy use the CRO tool for their marketing campaigns.

This CRO tool is notable for its IT and coding-free analytical background. It means that website owners without deep knowledge of tech insights can initiate A/B testing for their conversion rate optimization.
Convertize also obtains personalization and smart notification options. The English-Switzerland team developed this software. Among Convertize clients are MarketingTech, CMSWire, JDN, StartUps, and MyCustomer.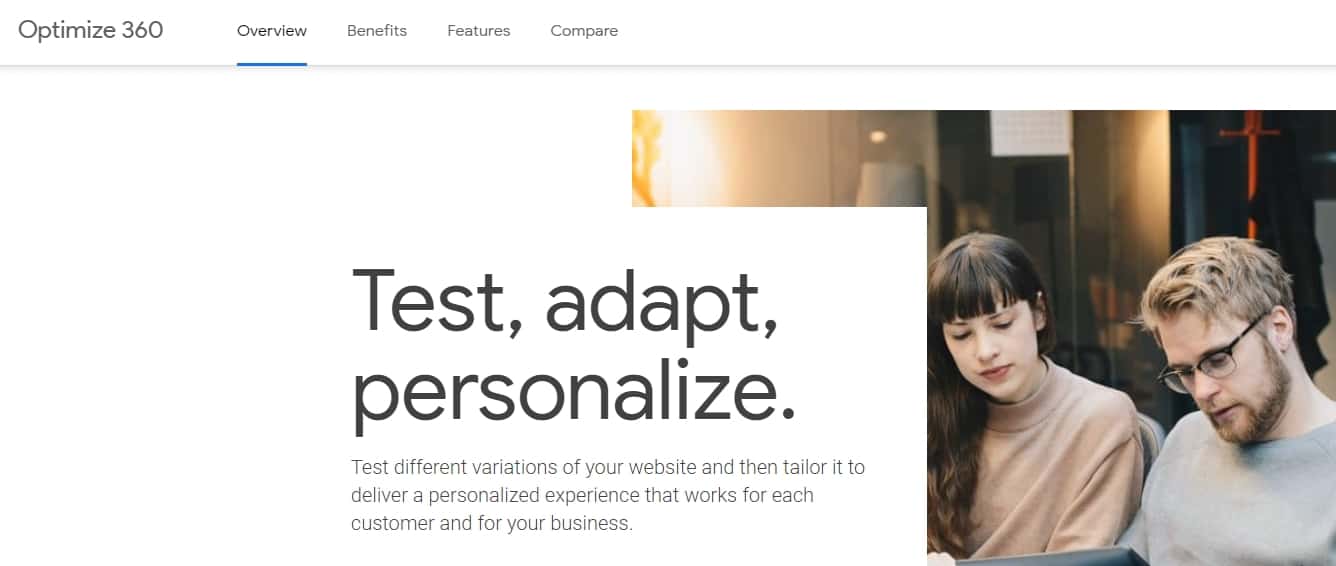 This is one of the products by Google Marketing Platform. Among unique features of the Optimize 360 CRO tool are:
There is a Spotify case study that exemplifies the workability of the Optimize 360 approaches to CRO.

Besides the CRO options accessible in other software mentioned above, Optimizely has DXP functionality. Market performers can explore di\gital experience and implement the most prospective ones to their projects. This way all the design elements and CTAs are created according to the user behavior-driven strategy.
Optimizely was founded by Alex Atzberger (Alex's Linkedin profile). The eBay company, SME, PizzaHut, Dolby, Moco uses this CRO tool.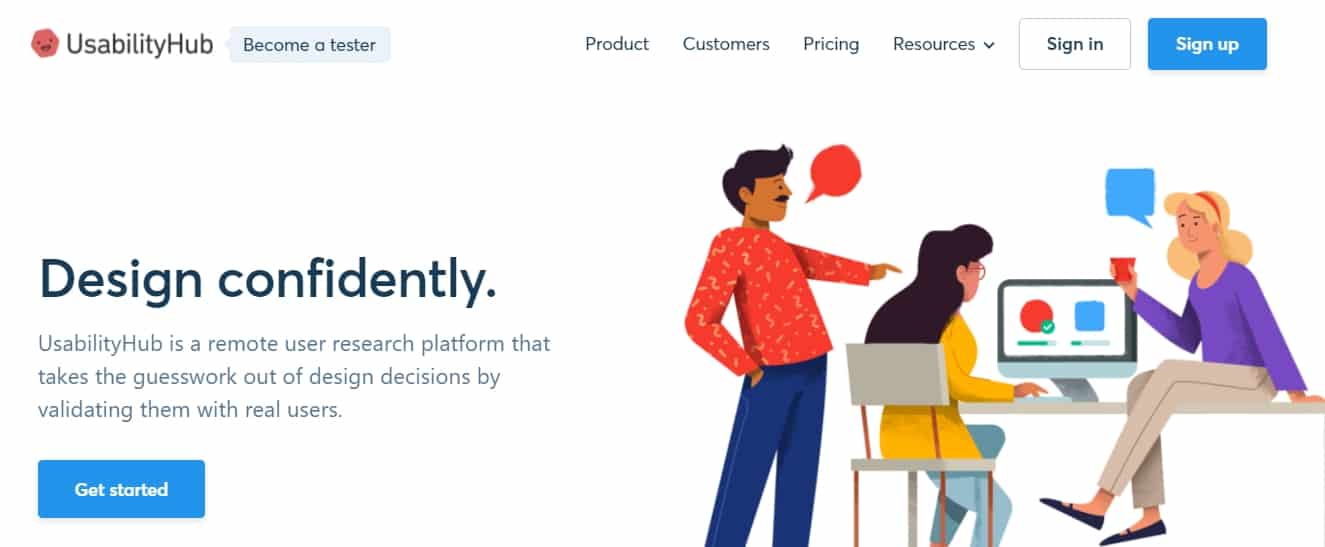 This CRO tool streamlines design decisions with a focus on conversion rate optimization. UsabilityHub uses various testing forms to improve the UX and visual performance of the online project. For example, there are preference and 5-minute (intelligibility) tests.
The CEO of the company Colin Saunders does not have a public account on Linkedin. But there is a profile of the UsabilityHub co-founder — Mateja Milosavljevic. Among companies that use this CRO, tool are Amazon, Airtable, GoDaddy, Asana, and TaskRabbit.

This CRO tool offers to launch messenger conversion-driven campaigns including personalized chatbots, apps, and other digital solutions. This way the business could not be limited to email marketing and landing pages. New traffic channels with hot leads turn out to be open with Intercom.
Karen Peacock is the company's CEO. The leadership board consists of 8 members together with Karen. Anna Griffin, a Chief Marketing Officer in Intercom has a public Linkedin account. Microsoft loves the CRO tool with automation functionality for next-level communication with audiences, Shopify, Living Space, Facebook, Unity.

This software promotes in-mint CRO solutions like speech-to-text transcriptions and video feedback from real users. The tool generates essential data entries for customer behavior analysis and monitoring.
Such flagship market players as Google and Udemy prefer these options by UserPeek. Tina Banerjee and Torsten Tromm founded the company. Now, the UserPeek company has offices in Germany, India, the USA, Thailand, Romania, and the Philippines.

This is not just a CRO tool but test case management software. The TestLodge company often adds new graphics and tables to improve the reporting performance. The simplified form of testing is adored by Usablenet, Harvest, Fujifilm, Cafe Press, and Actual Analytics.

This is a similar CRO tool to Intercom but with the available option of video conversations and video-chat customer support. Acquire creates personalized video bots to boost conversions. Such market leaders as Samsung, Audi, Lexus, Discover, Elevate trust in the solutions of the company.
The Acquire's CEO is Amrit Dhangal (Armin's Linkedin profile). The leaderboard includes four other members (Laduram Vishnoi, Doan Cong, Terry Yang, Giovanni Bryden.

This software provides in-depth insights directly from consumers. It is possible to order video unpacks of the goods, video testimonials to analyze body language, users' tone of voice, etc. B2B businessmen can opt for User Testing digital product tests and video reviews after the respondent tried a trial.
The CRO tool is included in the marketing of such companies as:
Lowe's;
AllTrails;
Domino's;
Grammarly;
Patagonia.
Dave Garr and Darrell Benatar founded the User Testing company. But the CEO and co-founder do not have Linkedin public profiles to follow.

The company provides the extra option of UserZoom Go insights generated from real users in the form of live video conversations. There is a wide range of partners for deeper analysis and customer behavior-driven data gathering (Atna, Sky, Santander).
Among UserZoom clients are Kimberly-Clark and Kroger. The CEO of the company is Alfonso de la Nuez. The co-founder Xavier Mestres has a public Linkedin account.
Final Word
Conversion rate optimization is a hot-topic trend of today's digital marketing. CRO tools provide leverage for well-performing strategies and tactics. If the market players pay attention to their conversions, they get more hot leads that easily convert into buyers. Issues in the context of CRO often lead to trouble with the business's sales funnel and online performance.