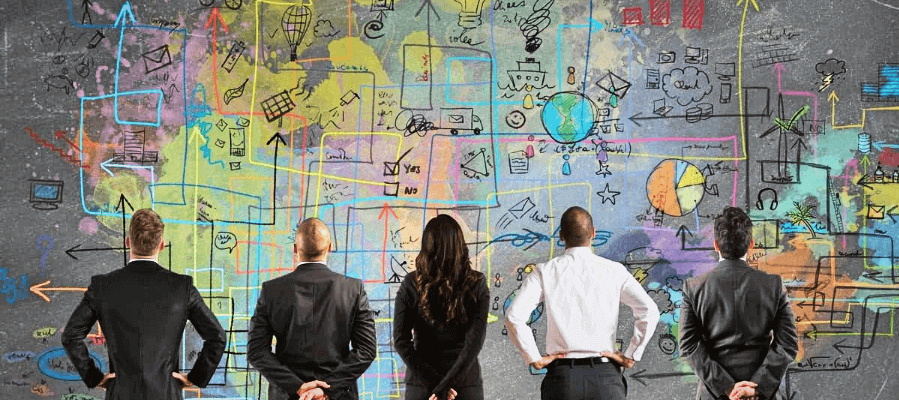 You have created an online store with a great design and perfect functionality. So now you need traffic to generate a profit. To attract customers, you allocate a budget for SEO and contextual advertising and start working on SMM. It looks like the strategy is effective – people visit your website. However, for some reason, they are holding off with a purchase. The money spent on advertising doesn't bring income and the growth of visitors doesn't turn into a real profit.
Does this sound familiar to you? Then you have probably started to realize that it's not enough to create an appealing website and attract an audience. This is just a beginning, the first steps that will entail further actions. High website conversion won't appear out of nothing. You need to optimize it and work really hard to reach some growth.
Low conversion is the most vulnerable spot of any e-commerce website. But what is conversion and how to count it? Why can it be low? How to increase conversion and what tools to use for that?
What is website conversion in online marketing and how to count it?
In online business, there is such an illustrative metric of effectiveness as "conversion". Conversion is the ratio of people who made a target action on a site to the total amount of visitors (during some period of time) multiplied by 100%. In other words, if only 1 out of 100 visitors has placed an order, the conversion rate is 1%. The formula is simple.
A macro conversion, namely a purchase, is the main goal of any e-commerce website. To increase a sales conversion rate, one should work day and night.
Yet there are also micro conversions. These are other target actions of website visitors:
Visits to a certain page of a website;
Getting a quote through a contact form;
Adding a product to a cart;
Adding a product for a comparison;
Adding a product to a wishlist.
A macro conversion means that a potential customer is already involved in the process but hasn't made a purchase yet. Thus, tracking micro-conversion rates is also very important. Later this will allow you to segment visitors and use remarketing to show them customized ads.
What conversion rate is good for e-commerce websites?
The success of e-commerce depends on your ability to turn passive buyers into active ones. That's why a conversion rate is one of the most important indicators of your business performance. But what is "a good conversion rate"?
Even if you compare the conversion of websites related to the same field, the results will be misleading. Different online stores have different sources and volume of traffic. Moreover, their customer relations and brand image differ.
We have researched the Ukrainian market of 2016 and defined the average conversion rates of online stores based on the topics of their categories.
| | |
| --- | --- |
| Field | Conversion Rate |
| Smartphone spare parts | 1,87 |
| Restaurant equipment | 0,35 |
| Car spare parts | 0,72 |
| Construction equipment | 0,55 |
| Women's leather goods | 0,3 |
| Men's clothes | 0,64 |
| Home appliances | 0,76 |
| Shoes | 0,79 |
| Ventilation systems | 9,61 |
| Bathroom fixtures | 0,72 |
| Stationery | 3,39 |
| Spare parts for power tools | 0,71 |
| Seedlings | 1,35 |
Traffic Channels
Google (organic) %
Direct %
Google ads %
Price aggregators %
0,44 %
0,42%
0,25 %
1,80 %
2,08 %
7,64 %
0,84 %
0,74 %
3,74 %
0,72 %
0,70 %
0,17 %
0,24 %
0,56 %
0,39 %
0,74 %
0,79 %
0,52 %
0,96 %
0,60 %
1,84 %
0,78 %
1,22 %
17,64 %
20,62 %
9,24 %
0,82 %
0,81 %
0,46 %
0,00 %
33,33 %
0,00 %
0,76 %
0,77 %
0,71 %
1,45 %
1,06 %
As you can see, website conversion greatly depends on the type of an online store. It also varies based on the traffic channel (SEO or advertising). In addition, conversion is influenced by a properly collected semantic kernel of a site and its usability.
Conclusion There is only one correct answer to the question "What is a good conversion rate?"– A good conversion for e-commerce websites is always higher than it was yesterday.
What are the possible reasons for low website conversion?
Untargeted traffic. Your website may have low conversion because it isn't properly targeted at its right audience. Many online store owners focus on getting cheap traffic. But such kind of traffic doesn't guarantee that your visitors are potential buyers. We can also blame for an untargeted traffic advertising slogans and "favorable" offers of discounts or free shipping that hide some extra expenses (For example, a discount is given only for $200+ orders).
Inappropriately presented information, bad navigation, and poor usability. The frequency with which users complete target actions greatly depends on a logical structure, simplicity, clearness, and accessibility of a website. A well-thought-out usability, favorable prices, reliable information, proper search options, high-quality images, and diverse filters – everything you do to make your resource more convenient to users will bring you higher conversion.
No competition monitoring. It's extremely important. If your direct competitors have more appealing offers, better prices, and more exciting content, potential customers may visit your site, but they will promptly leave it and go to other web resources.
How to find out the reasons for low website conversion in your case?
The web has numerous useful tools to complete this task. Let's take a look at the most prominent of them.
1. GOOGLE ANALYTICS AND WEBMASTER TOOLS
This service offers great opportunities for user behavior analysis on a website. It will help you to check:
Traffic sources.
Real-time location of users on your website
Time spent by visitors on your website
Bounce rate and exit pages.
Number of new and returning visitors.
Devices used to access your website.
Conversion paths.
Analysis of the influence of social media, multi-channel conversion analysis, and the impact of every traffic channel on the final conversion and sales.
Time spent on your website before purchase.
Information on purchases and products. Data on conversion rates by channel.
By setting reports in Google Analytics you get some unique opportunities to work on conversion increase since you will see all weak and vulnerable spots on your website.
2. HEATMAP
You can spend a lot of time pondering why your bounce rate is high and why users leave your website so quickly or solve this problem once and for all by installing a click heatmap. This map will show you how understandable and convenient your online store is for users. Usually, creating a website, its owners and marketers rely on their own or competitors' experience. Yet your audience is unique, so usability should be created based on its individual needs. The click heatmap will collect for you all updated information about user behavior.
In this picture, you can see that the "Book with us" call to action gets the most clicks and not the search button. But this area with the highest user activity doesn't have a link to a separate page for booking, so the website owner has to fix it and turn "Book with us" into a button.
3. A SERVICE FOR AUTOMATIC COMPETITOR PRICE MONITORING
Almost all of your actions to attract visitors to your website will fall flat if your competitors offer better prices. Or maybe they have some special promotions now? How will you know? A manual competitor monitoring is absolutely ineffective (a high risk of mistakes, a 5-7 day delay with data, a large volume of work, etc.). There are special services to make the monitoring process automated, simple, fast, and accurate. They will allow you to:
Receive structured and already processed arrays of information for analysis (several times per day).
Find all direct competitors on a market.
Detect flaws in your pricing .
Plan and run successful promotional campaigns.
Properly allocate your budget based on timely data updates.
Avoid human-factor mistakes.
Increase conversion of your landing page.
Using the listed analytics methods you will be able to clarify all the reasons for low website conversion to immediately eliminate them.
Steps To Increase Website Conversion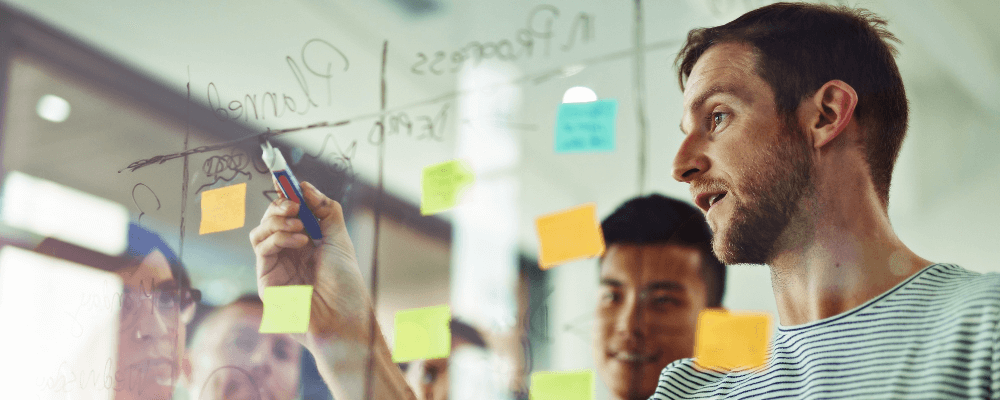 1. ILLUSTRATE YOUR PRODUCT PAGES WITH HIGH-QUALITY IMAGES
One of the greatest drawbacks of online shopping is the absence of an opportunity to take a product into your hands and examine it. The only way to make up for this flaw is to offer users product photos that are as good, accurate, and detailed as possible. Preferably you should use several photos that show the product from different angles. A zoom option is an additional advantage. If you can demonstrate the real dimensions of the product (a clock on a hand, a purse on a shoulder), do this. Remember that high-quality images increase the chance of purchase by 30%.
2. SET PRICING
If you sell popular products that are available in many other online stores, a high competition will force you to set market (or even lower) prices. The competitor price monitoring that we described above is the only way to make your price formation process effective. It helps you to avoid lowering prices to the minimum since you can make your offers more favorable. You will get an income without dumping.
3. MINIMIZE THE NUMBER OF STEPS NECESSARY TO MAKE A PURCHASE
Try to step into your customers' shoes. Check how easy it is to make a purchase in your online store. If the purchase process takes too much time or requires some extra effort from users, you risk losing the customers who already want to place an order. Make your order form as simple as possible. A one-click buying is what you should strive for. This way you will reduce a bounce rate and the number of interrupted transactions and at the same time increase your user audience with the most impatient buyers.
4. DECREASE THE NUMBER OF ABANDONED CARTS USING SPECIAL SOFTWARE
Have you noticed that the cases when customers have added the chosen products to a cart, started placing an order (for example, indicated their email address) and after that abandoned the cart and left your online store became more frequent? Well, don't hesitate to remind them to finish what has been started. Some e-commerce platforms offer automatic reminders of abandoned carts as a part of the functionality of an online store. To reduce the number of interrupted transactions, display the list with cart contents and a discount coupon for additional motivation. This may result in a considerable growth of website conversion – up to 30%.
5. USE ONLINE CHATS FOR SUPPORT
This way of communication with website visitors has many advantages, but the main one is a conversion increase. An online consultant of an e-commerce website directly interacts with customers in real time removing the barrier of face-to-face communication. But there is a pitfall here. If you cannot ensure that your online chat works smoothly, you'd better not add it. Questions that have been left unanswered will do more harm to your site than the lack of online consulting.
6. SHOW CUSTOMERS THAT BUYING IN YOUR ONLINE STORE IS SAFE
This is a complex but crucial task. Within a short time, you have to build a high level of trust to your website. Show users that you are certified, include references to your partners or suppliers confirming your business reputation, provide your contact information and store address, and be sure to offer different payment methods, including cash on delivery.
7. MAKE SURE THAT CUSTOMERS CAN EASILY FIND THE NECESSARY PRODUCTS ON YOUR WEBSITE
The internal hierarchy and structure of your catalog should be absolutely clear and logical. In addition, you must minimize the number of steps (within the categories and subcategories of the catalog) that lead to a purchase. Simplify the product search for buyers, and you will get high conversion of a landing page as an award. You also can set banners to demonstrate your best products (popular items, discount offers, etc). Make sure the search on your website works as intended. Customers should have no problems with it.
8. MAKE SURE YOUR ORDER FORM IS SIMPLE AND CLEAR
Are you sure that all fields in your order and payment forms are accessible and clear to customers? Will they understand all the options? Use drop-downs to help your customers to fill in the information so that they don't have to enter it manually. But actually payment aggregators can better solve this question, as they are fast, convenient, and secure for everyone.
9. MAKE THE CART NOTICEABLE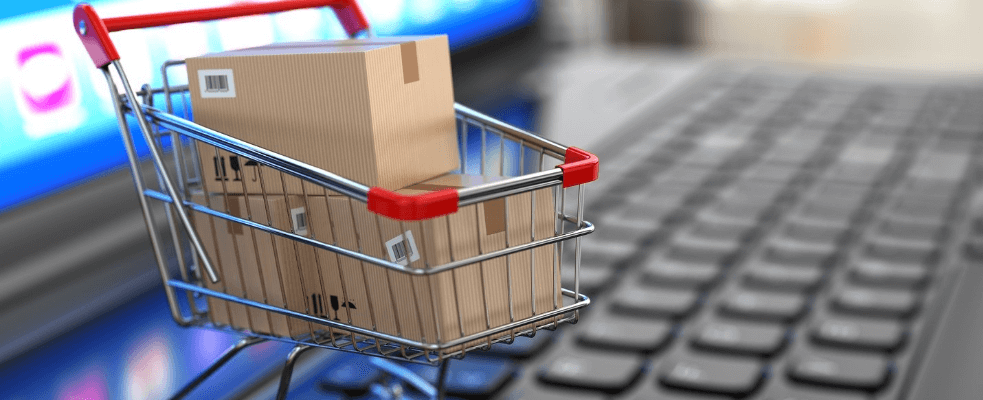 What's the use of adding products to a cart if later you cannot find it on a page? Remember that modern online buyers have absolutely no patience. Also, make sure to display the contents of the cart each time a user adds a product to it.
10. ALLOW QUICK PURCHASE WITHOUT THE REGISTRATION
For a part of your potential audience, the creation of an account is an insurmountable barrier whereas the pressure to do this makes them leave an online store. Do you want to increase your conversion rate? Then let your customers buy without the registration.
11. CREATE HIGH-QUALITY DESCRIPTIONS OF PRODUCTS
The use of selling text has a substantial impact on website conversion. There is no formula for creating content, but we have a set of universal recommendations which can be summarized to the following:
Simple;
Understandable;
Reliable;
Detailed.
A detailed description of products will help you to avoid issues with returned or exchanged items. And by adding a presentation video you will significantly increase the chances of a purchase.
12. LET BUYERS LEAVE REVIEWS
This isn't a recommendation but already a life-critical requirement (for your conversion, of course). Take a look at market leaders, for instance, Amazon. Why do they sell so actively and the sellers' conversion skyrockets? The answer is reviews. It seems like no one will buy anything without studying the product beforehand. To encourage customer reviews you can use promo codes and discount coupons or just send your buyers an email asking to leave a feedback about the purchase.
13. CHANGE THE COLOR OF THE BUY BUTTON
Make this button big, appealing, and bright. The one that will definitely be noticed. The style, beauty, and harmony are great, but we aim for a high conversion rate. There are cases when the change of the Buy button from green to red reduced a bounce rate by 50%.
14. ADD PRODUCT REVIEWS (ALSO ON THE WEBSITES WITH REVIEWS)
Have you heard the saying "Facts tell, but stories sell"? It's really true. Include a detailed description of your product, demonstrate its advantages, compare it to its analogs, and so on. This works better than a boring listing of main characteristics.
15. SHOW CUSTOMERS THEY CAN RETURN A PURCHASE
Do you think that a return policy doesn't really stimulate conversion optimization? Well, you are wrong. More than a half of users will read return conditions before buying a product. This gives them additional security guarantees and increases their trust to your site.
16. OPTIMIZE YOUR WEB RESOURCE FOR MOBILE
Today, when mobile devices have conquered the world (in certain fields, online stores get 30-50% of visits from smartphones) the contempt to optimize your online store based on the preferences of your audience is a crime against conversion. A properly displayed website on all types of devices is your path to success.
17. OFFER FREE CALLS OR A CALLBACK OPTION TO YOUR CUSTOMERS
Let's assume that you already have an online chat. It's great. But what about the customers who want to have a live conversation? If a potential customer still has some questions, you must answer them. And you need to do it quickly!
18. CREATE USEFUL AND UNIQUE CONTENT
The more valuable information you provide to your visitors, the higher are the chances they will buy from you instead of your competitor. It's not only about descriptions on target pages but also about keeping an interesting blog to attract the audience. This isn't a very traditional approach to increase the conversion rate of an online store, yet it will definitely work.
19. DON'T LET YOUR CUSTOMERS GO
What is this recommendation about? After all, you cannot literally grasp your customer's hand and make him stay. And when visitors leave a website, the chances to return them are scarce. The last thing that can keep users is popup windows! They must be activated right when a user is going to close a page.
20. ENGAGE YOUR CUSTOMERS IN 3 SECONDS
This is the time you need to get and keep your customer's attention. If you neglect this chance, you will lose a buyer. So how to engage users? First of all, use images. Large, appealing, and positive, they are a key part of visual merchandising.
21. USE CALLS TO ACTION CAREFULLY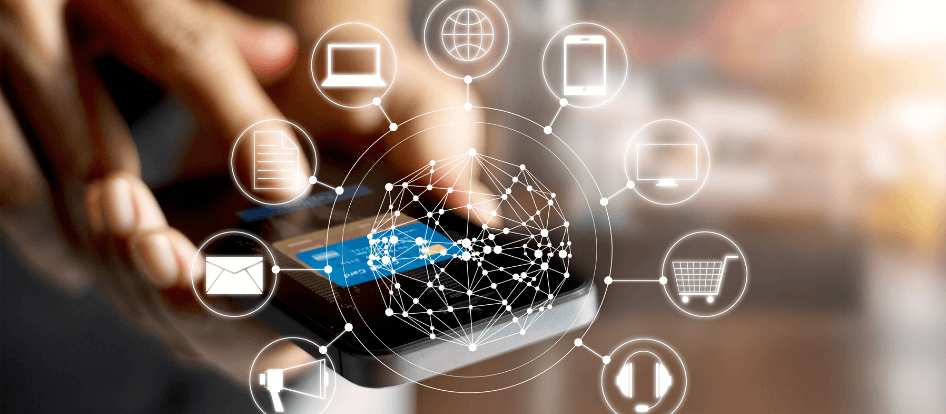 Calls to action on a website are a must. In the end, you need specific actions from your visitors. But don't overburden users with a bunch of options on one page. One page – one call to action. For instance, a product page should have the "Add to cart" button while the cart page must include only the "Order" call to action.
22. PROVE THAT YOUR OFFER IS UNIQUE
If there are 10 sellers with the same product on the market, then why should a customer buy from you? What unique can you offer to your buyers? How can you distinguish yourself? Demonstrate your sense of humor, tell customers your story, show your team, and let people know that your online store is more than a catalog of products with prices.
23. CHECK YOUR CONTENT FOR MISTAKES
Orthographic mistakes can harm sales. This is already a proven fact. Buyers intuitively feel that a seller who hasn't managed to create an error-free text doesn't deserve to be trusted. Ask an editor to check your content to avoid damaging the trust to your online store.
24. ASK USERS TO ANSWER SOME QUESTIONS
To increase website conversion, it's extremely important to interact with customers through surveys. Are people satisfied with your service, products, shipment? What do they think about your offers? Are they interested in your promotions? If you have any questions to the audience, don't hesitate to ask them using your email database.
25. CONTROL HOW YOUR CONVERSION CHANGES
You should regularly monitor the growth of your conversion rate as well as the effectiveness of any particular actions. Constantly check the "pulse rate" of your web resource. The analytics will guide you as to which steps towards conversion increase you must take.
26. USE NUMBERS AND FACTS
Statistics make users trust you. So why don't you use it for your benefit? Accentuate the data you can share with the public. For example, "10 years on the market", "50,000 completed orders", "40,000 satisfied customers" and so on.
27. TEST HEADLINES
Simple, bright, and clear headlines promising to solve a customer's problem bring positive emotions and guarantee some benefit. That's what you need to strive for. This task isn't an easy one, as according to the statistics, only 20% of visitors go to the text after reading its headline. Optimize your headlines and you will get better website conversion.
28. IMPROVE YOUR DESIGN
In e-commerce, you cannot rest on your laurels. Any stop takes you back. Be critical of your website design and find new opportunities to improve it. Experiment and track results. There are numerous examples when redesign has resulted in 2-3 times increase of conversion. Obviously, all these changes aren't done blindly. One must use tools for usability analysis of an online store and rely on the exact data of this analysis since low-quality changes can be counterproductive and decrease conversion.
29. OFFER CUSTOMERS FREE SHIPPING
Customers will like everything you can offer them for free. This has been already proven. If you offer free shipping, customers will feel like they are making a bargain and getting some additional value for their money.
USE PROMO CODES AND COUPONS
Promo codes are a great way to increase a conversion rate. A chance to get a discount or a credit to a bonus account (% from a previous order) seems very appealing to potential customers. Additionally, it increases customer loyalty and contributes to the growth of the number of regular buyers. Implementing the means to increase conversion on your website, regularly track your results and analyze all changes with Google Analytics and Plerdy heatmap. This way, you will be able to understand how the changes influence conversion and whether you do everything right.
Make your customers loyal
Conversion increase is not a one-time action but a continuous work. As soon as you get new customers, you start turning them into buyers, and an occasional buyer must be transformed into a loyal one.
According to the research, the chances to sell something to new customers are 5-20% while the probability of sale in case of loyal customers is 60-70%.
How to keep a customer? There are three components of this process:
Satisfy customers' needs.
Motivate to make repeat purchases.
Encourage positive reviews and recommendations.
The first interaction with a service plays a key role. If it turns out to be negative, you will lose a chance to continue cooperation. Content is equally important. To clarify the exact needs of your customers (what they want and what they may like), create a portrait of your typical user. Study your audience before taking steps to keep customers and increase conversion.
Conclusion
By taking steps to increase conversion in an online store, you are going to reach three goals at once:
Increase sales (if the initial traffic remains the same).
Reduce a customer acquisition cost or increase conversion with a higher acquisition cost allowing to grow a revenue.
Increase gross sales of an online store.
Conversion optimization is one of the most pressing issues in the field of online marketing. There are no methods that would guarantee a 100% success. Each of the listed 30 steps taken separately won't make you a market leader, but together these recommendations will create a foundation for building an effective and profitable e-commerce business.