Digital marketing has become the main component of marketing thanks to the development of the Internet. Digital marketing integrates the most popular optimization techniques, such as search engine optimization (SEO), search engine marketing (SEM), content marketing, and many others.
Digital marketing is used to develop, create, and further promote the site. It includes all operations that, in one way or another, can contribute to popularizing the brand, increasing the number of sales, and creating the company's image.
How digital marketing has changed since 2004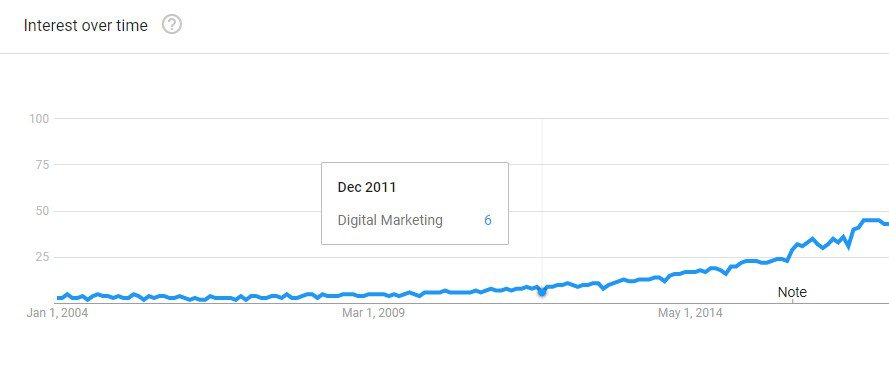 Digital marketing peaked in popularity in July 2020. The growing popularity of digital marketing in 2020 was due to the restrictions that were in effect worldwide due to the COVID-19 pandemic and the inability to sell goods and services offline.
Like any other direction, digital marketing has its own most popular queries.
The top 5 search queries related to digital marketing at the moment are:
digital agency
digital marketing course
marketing digital google
digital marketing jobs
digital marketing company
The popularity of digital marketing is unevenly distributed around the world. As with any niche, digital marketing has gained much more acceptance in some countries than in others, which ultimately affected both the number of requests and users' interest:
Laos
Saint Helena
India
Nepal
Bangladesh
Depending on the popularization of digital marketing in a particular country, the topics associated with the most popular queries also change.
The list of the most popular topics in countries where digital marketing is popular are:
Course
Commercial organization
Strategy
Management
Search engine optimization
Thus, looking at the above queries, we can say that users are more interested in digital marketing services than information about it.
How digital marketing platforms are evolving
Thanks to the popularization of digital marketing globally, platforms where it can be used have also become noticeably more popular.
Social networks – thanks to digital marketing, social networks have not only become popular among users but also business people. Social media tools enable people to launch social media advertising campaigns, making their brand recognizable and popular. Digital marketing played an essential role in this process, thanks to which social networks today have become one of the leading platforms for business development.
Search engines – thanks to the development of technology and digital marketing, search engines have realized that it is impossible to focus solely on relevant queries. Now search engines are primarily responsive to the expertise of content and its benefits, which makes them more perfect.
Digital marketing has played a key role in everything that is now popular on the Internet. The sites where digital marketing is used are now the most demanded from users' point of view, with confidence that the longer digital marketing develops, the more popular the sites where it can be used will become.
Digital Marketing Firm vs. Agency vs. Company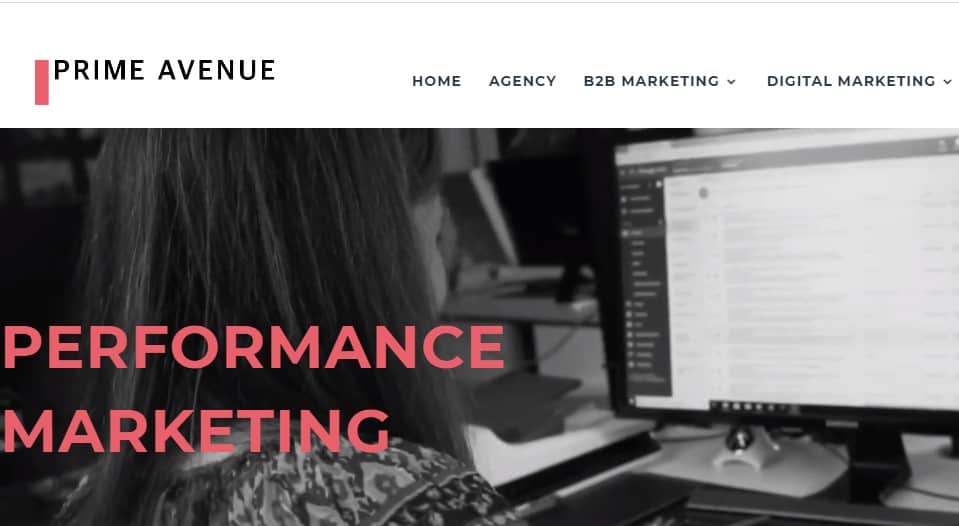 A marketing agency is often confused with a marketing firm and vice versa. Even though these two concepts are often interchangeable as synonyms, they have two completely different structures, each with its advantages and disadvantages. To understand which organization is more suitable for a particular case, it is necessary to consider both organizations in more detail.
A marketing firm is a small company that does not provide a full range of marketing services. As a rule, the staff of such an organization is much less than that of an agency. Still, clients receive an individual approach and the opportunity to find a solution to the problem by communicating directly with specialists. The distinctive features of cooperation with a digital firm include:
Individual approach to clients
Flexibility in solving client problems, even if they appeared already in the development process
Focus on the strategy offered by the firm
Use of new products and innovations in the field of digital marketing
Thanks to a smaller range of services, employees of a marketing firm can provide the client with an individual approach and use non-standard solutions to marketing problems.
A marketing agency is a company with an exceptional staff that provides a full or almost complete range of services related to marketing. Agencies can afford to hire specialists in different fields, which allows them to offer a wide variety of services. Of the positive qualities of cooperation with a digital agency, the following can be distinguished:
Possibility to order a range of services
Using proven methods
The ability not to delve into the work done by the agency
Help from experts in a wide variety of niches
All agents of the company are specialists in their niche
Thanks to a large staff of specialists, whose duties do not include working in several niches, you can get a much better job than with "generalists" in a marketing firm. In addition, the ability to order all the necessary services in one place persaudes entrepreneurs and makes agencies more interesting from consumers' point of view.
Digital Marketing vs. Online Marketing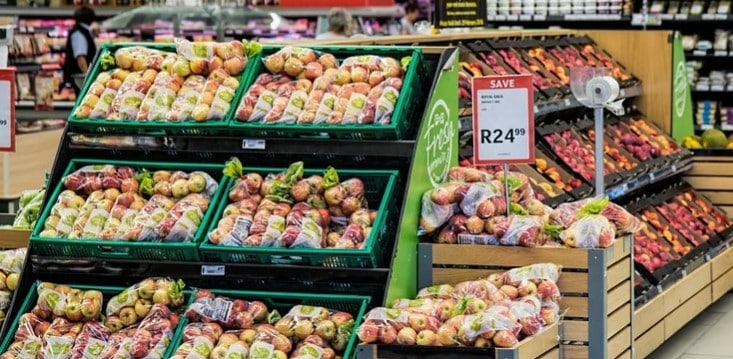 Digital marketing and online marketing are concepts that swap and replace each other no less often than the concepts of a marketing agency and a marketing firm. However, in digital and online marketing, the differences are much more significant than between a firm and an agency. Having understood the difference between these concepts, you can build a promotion strategy much more efficiently since each concept has its tools for influencing the audience.
Digital marketing is a general term that includes targeting and interactive marketing products and services companies. Digital marketing promotes brands and companies without being connected to the Internet, which significantly expands the possibilities of this type of marketing.
The tools available to digital marketers include:
Social networks
Content marketing
Video marketing
Mobile marketing (SMS text campaigns)
TV ads
Thanks to this variety of analogs, you can achieve different results using the same ad.
Online marketing involves promoting a website or company through the Internet. It is a form of digital marketing, but it has a distinctive feature – it requires the Internet to work.
Online marketing, as well as digital, is developing together with the development of technologies surrounding users. In online marketing, it is much more difficult to track its development. Working with it requires skill since it is often necessary to know the terminology and principle of operation of specific tools. As for the methods of influencing online marketing on the popularity and recognition of brands, the list of available tools includes:
SEO
PPC
Display advertising
Social media marketing
Google Display Network
The differences between online and digital marketing are not as straightforward as they may seem at first glance. All this is part of one system, and you will need their separation solely to develop a brilliant promotion strategy.
Digital Marketing Services


All services provided in digital marketing in one way or another aim to attract new customers to the site and optimize the site for the requirements of search algorithms. However, each service has its pros and cons. The most popular digital marketing services are:
SEO optimization
Search engine optimization by researching the highest search queries related to your niche can increase your site's organic traffic. By analyzing search queries and using them on a site, search engine optimization can make the site more relevant to search queries, making the site much more popular than before.
One of the main disadvantages of search engine optimization is the duration of the appearance of the first results. Therefore, SEO optimization is long-term work, and you should not expect quick results from it.
Local SEO optimization
In addition to adjusting the content and structure of the resource for the search queries of customers, local search engine optimization is designed to make the site more geographic located. Optimization uses keywords related to the locality, city, region, or country in which the company is based.
The disadvantages of local optimization include competition with resources that are not tied locally since the keywords in both cases are often used.
Link building
This allows the site to receive more quality organic traffic by posting links to more authoritative and viewed sites. However, to achieve positive results with link building, you need to publish unique content with hidden links.
The disadvantages of this method include the duration of the appearance of the first results and the risk of falling under the restrictions of the search engine.
Creation of an individual website design
Using a unique website design can help you gain more loyalty from your users and bring new customers to your site. In addition, the development of a design based on current trends will allow the site to become more visible and memorable, which may ultimately affect its popularity.
The disadvantages of this method include the likelihood of futility since, to get acquainted with the design, the user needs to select the site in the search results.
Creation of content for publication on the site
Expert and optimized content not only makes a resource more relevant to user requests. In addition to being relevant, it can also help search engines find your site more quickly. Ultimately, this will help the site appear more often in search results, increasing the traffic rate.
The disadvantages of this method include the fact that a large amount of unique content must be used as a promotion tool. Also, the duration of the appearance of the first results is comparable to the appearance of results after optimization.
In addition to those listed above, digital marketing tools also include:
Franchise SEO
Technical SEO
Pay-per-click (PPC) management
Promotion using video materials
Online reputation management (ORM)
eCommerce marketing
Each promotion campaign, in one way or another, has several positive and negative factors. Therefore, to achieve the desired results, it is necessary to select a promotion campaign based on the niche and specifics of the services provided by the company and the interest of the target audience and personal preferences.
Google Digital Garage – Free Online Marketing training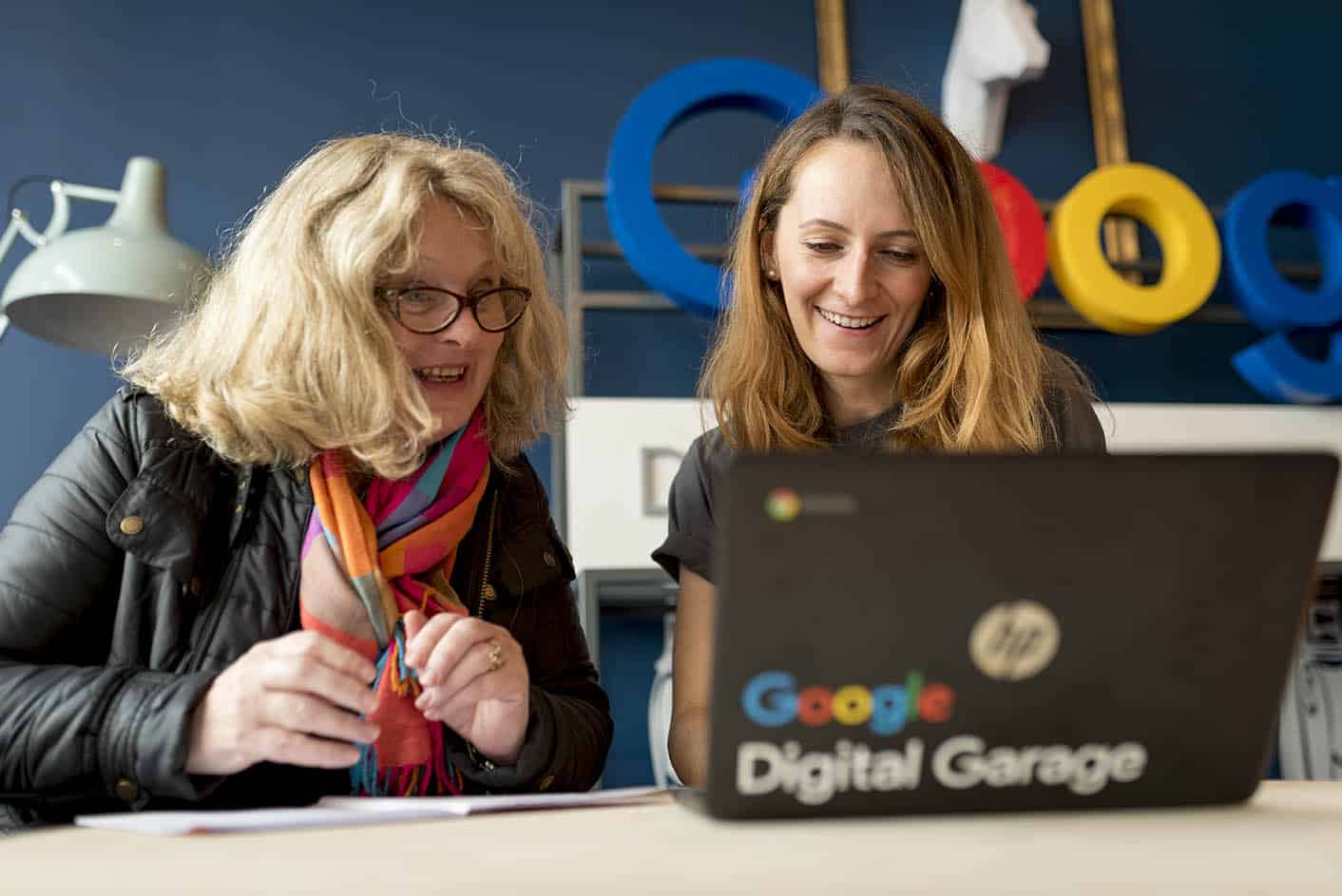 Digital marketing is constantly evolving and, to evolve along with it, it is necessary to improve. So, for young professionals to get the information they need to work, Google Digital Garage was created.
Google Digital Garage is a hub with the help of which each user can get access to up-to-date knowledge in the field of website development and promotion.
Google Digital Garage provides users with free training and even certification.
Free Google Digital Garage Courses
With the help of Google Digital Garage, you can get acquainted with the latest updates in the field of website promotion and search engines. You have over 150 courses to choose from, each of which can contribute to your digital education.
In addition, the online digital marketing basics course, in addition to free training, also provides the opportunity to obtain a free certification.
You will need a specialist certificate if, in the future, you want to work in the digital sphere or if you are striving to create your enterprise aimed at developing and promoting sites.
Among the available online courses, special attention is paid to:
Fundamentals of digital marketing
Expanding a business to other countries
Promoting a business with content
Enhancing and protecting your online campaign
Marketing in a digital world
The information provided in other courses is no less important; therefore, to better understand how digital marketing works, it is also worth familiarizing yourself with them.
Fundamentals of digital marketing
The Digital Marketing Fundamentals course will provide you with the basic knowledge required to develop and promote websites. Taking up the study of this course, the user can master:
Analytics and data analysis
Business strategy concept
Content marketing
Display advertising
eCommerce
Upon completion of the course, the user will be asked to take a test consisting of 40 questions. If the user answers the questions correctly, they will receive a certificate showing that they has completed this course and can work in digital marketing.
Free live training
In addition to free courses with specialist certification, users also have access to live webinars. By attending them, the user can get acquainted with the tips and hypotheses of successful developers and specialists in digital marketing and representatives of search engines.
By visiting such a webinar, the user can expand their own knowledge base and learn interesting strategies for themselves that they can use in their own business in the future.
Google Digital Garage isn't the only online course service. You can also learn the basics of digital marketing by attending online classes provided by other companies.
The 10 Best Digital Marketing Courses – Online advertising
There are hundreds of digital marketing courses available on the Internet. Many of them are good, but some are so detailed and understandable that they deserve special attention.
7 digital marketing courses to massively increase sales
A package of courses to familiarize specialists with the basics of digital marketing.
Website: A package of courses
Price: You can register for free, but to obtain a certificate, you must pay the cost of the course: $1,997
Top 5 Topics: Marketing and Promotion through the Media, Content Marketing, Using Mailing Lists to Drive Traffic, Developing a Sales Funnel, Search Engine Optimization. The list of courses that users should pay attention to is as follows:
Google Digital Marketing Courses
Google specialists developed the course.
Website: Google Digital Marketing Courses
Price: Free course
Top 5 Topics: Digital Marketing Basics, How to Start an Online Business, How an Entrepreneur can Make Your Online Business Visible, Mobile Marketing, How to Promote Your Online Business with Content
After completing this course, the user can receive a certificate accredited by the European Interactive Advertising Bureau and the Open University.
This course is the top leader, thanks to a large number of positive reviews from users.
The Digital Marketing Full Course
A set of courses aimed at the in-depth study of digital marketing tools.
A set of courses aimed at the in-depth study of digital marketing tools.
Website: The Digital Marketing Full Course
Price: Full course cost including certification = $406
Top 5 Topics: Digital Marketing Basics, Social Media Advertising, Search Engine Optimization Basics, Media Marketing, Search Engine Optimization for Digital Commerce
Upon completion of the course and passing all required exams, the user will receive a certificate. The specialist can use the obtained certificate for their resume and prove their competence when applying for a job. As a result, users are optimistic about the company and the courses it provides.
SEMRUSH Academy
A free course aimed at acquainting young professionals with digital marketing tools.
Website: SEMRUSH Academy
Price: Free course
Top 5 Topics: Search Engine Optimization, Content Marketing, PPC, Promotion Using Social Networks, Competitor Research and Data Analysis
Upon completion of the course, the user can obtain a SEMrush certificate. The company issuing the certificate is known all over the world. Having her certificate can enable a specialist to get their desired job and develop digital marketing. Users leave positive ratings and note the availability of the information provided in the course.
Upon completion of the proposed courses and paying for the certification, the user has the opportunity to receive a document confirming competence in all niches taught in the bundle. Users note the excellent presentation of information. Courses receive the highest marks from users, and many speak of them as the most necessary information for developing their own skills and a successful career.
HubSpot Online Marketing Courses
An online marketing academy whose courses can help professionals explore new directions in digital marketing.
Website: HubSpot courses
Price: Free
Top 5 Topics: Digital Advertising, Social Media Marketing, Search Engine Optimization, Content Marketing, PPC Marketing
Upon completion of each sub-course, the user can be certified on a paid basis. The obtained certificate can help you find a job in your specialty and become an excellent proof of the specialist's competence. Courses receive above-average ratings from users.
Udemy Digital Marketing Course
This bundle of 12 courses in one is designed to help young professionals get acquainted with the basics of digital marketing.
Website: Udemy Digital Marketing Course
Price: Paid course subject to certification
Top 5 Topics: Search Engine Optimization, Digital Marketing, Analytics, Media Marketing, Website Development
At the end of the course, the user can be certified and receive a document proving their competence. The average grade of the course is 4.4. Users note the superficiality of the information provided and the lack of emphasis on details.
Digital Marketing Specialist
A course designed for digital marketing professionals to gain new and improve existing skills.
Website: Digital Marketing Specialist Course
Price:A paid course that allows users to get certified – the cost of the course is 1999 euros
Top 5 Topics: Web Analytics, Conversion, Content Marketing, Social Media Promotion, Mastering Mobile Marketing
After completing the course, the user can receive a certificate attesting to their professionalism. Users are very positive about the course, with an average score of 4.8 out of 5.
Copyblogger Online Marketing Course
An overview orientation course will help young professionals become better at content marketing and send out e-mails for marketing purposes.
This course does not provide certifications. The Copyblogger Online Marketing Course is popular among users and is among the top courses related to content marketing.
Udacity Digital Marketing Course
The course aims to familiarize young digital marketing professionals with new solutions and tools. The program boasts an extensive database capable of providing the user with answers to all questions related to effective digital marketing
Website: Udacity Digital Marketing Course
Price: Paid course – you need to pay $399 per month to access the materials
Top 5 Topics: Fundamentals of Marketing, Content Strategy Development, Marketing and Promotion in the Media, Promotion in Social Networks through Advertising, Search Engine Optimization of the Site
After passing and mastering the information of the course, the user can be certified and receive a document attesting to their competence.
This course belongs to the premium segment, and its services are often used by specialists working with large companies. Users who have completed the course note the availability of information and a database, using which you can quickly master the material.
Optinmonster Digital Marketing Training
A popular course among users aimed at mastering all the nuances of increasing conversions on the site and using e-mail newsletters to promote a company by young specialists.
Price: Free course
Course Topics: Attracting Customers through E-Mail, Increasing the Number of Conversions on the Site
This course does not present certifications.
The course received a lot of positive feedback from those who took it. Many users note the effectiveness of the tools offered in the course and positive results after following the expert advice outlined in the course.
Each course seeks to teach a specialist how to work with users and what results can be achieved using specific tools. By mastering the tools for influencing users, a specialist can create their own marketing strategy.
Marketing strategies are very important because they help the resources to achieve the desired results.
Digital Marketing Strategy 2021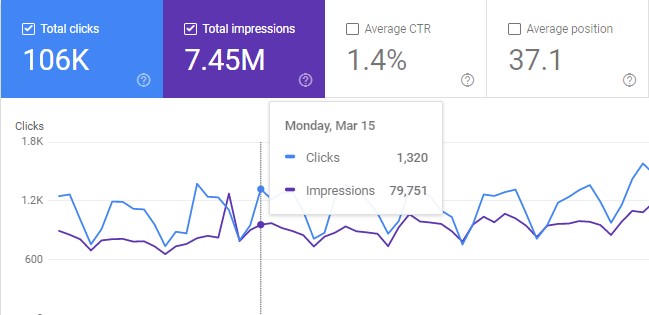 Marketing strategies are designed to help entrepreneurs and website owners get the results they want. Although the marketing strategy is specific for each project, there are several popular strategies that, with the proper changes, can help almost any site. These strategies include the following:
Preparing for a new Google update – Google said that with the latest update slated for June, all aspects of sites that might annoy the user would impact their ranking.
Source link: Google update
Thus, speed, expertise, and optimization will become the main attributes of a successful website in 2021. As for sites with slow loading, they will not be able to get to the top of search results.
Retention of existing customers – because of the events of 2020, companies should consider retaining their customer base. Thanks to regular customers, even in a pandemic situation, global companies will be able to make a profit. Using personalization and notifications can help you connect with existing customers.
Selling goods on social networks – post popularity on social networks has also affected earnings, which may bring advertising and sale of goods through social networks. According to Instagram data, the social network already has more than 1 billion users, and 90% of them are subscribed to trademarks. Thanks to this data, we can conclude that, in 2021, selling goods on social networks will become one of the most profitable methods of attracting customers.
Optimized for voice search – in 2021, more than 50% of users will search using voice assistants. In addition, more than 70% of users who own smart speakers say they use their gadgets in everyday life. This data may indicate that one of the best solutions for attracting customers in 2021 will be optimizing the site for search using voice assistants and voice search.
Local SEO promotion – on the assurances of experts, by 2023, site market with a local SEO optimization will bring their owners about $2.4 billion. Moreover, the popularity of local SEO will go along with the popularization of smartphones in the world. This suggests that this strategy can help entrepreneurs increase their income in 2021.
Cooperation with micro-influential individuals – working with developers whose projects are gaining hundreds of thousands of views in social networks can become one of the most successful strategies. Recent research suggests that over 40% of users who purchase a particular product did so because of a recommendation from a user they follow.
Partnerships with major brands – in 2020, collaborations brought companies millions of dollars in revenue. Thanks to the joint efforts of the companies, their common products are rapidly gaining popularity. Using this strategy and working with companies, or celebrities, whose target audience is mostly your customers, can help the company succeed in 2021.
Using augmented reality – augmented reality shows excellent results in the field of product promotion. With the ability to try on a piece of clothing or furniture, this strategy can help entrepreneurs increase their turnover. In addition, augmented reality shows itself ideally in conditions of quarantine restrictions, and therefore it is definitely worth thinking about using it.
Design adaptation to current trends – simplicity and muted tones are trends in website design in 2020. According to the data provided by experts, this trend is likely to continue in 2021. This can enable entrepreneurs to tailor the look and feel of their sites for effective visual marketing and user engagement.
Conversational marketing and interaction with the customer – when you have a problem or several issues, more than 80% of users want an answer immediately. In addition, customers respond much better to conversational style than communicating with a ready-made script. Leveraging online chat rooms where managers can chat with customers could be one of the most effective strategies in 2021 and bring hundreds of thousands of dollars to the companies that are the first to add this capability.
Each of these strategies can help a company become more successful and popular. They can also significantly affect income. Not every company can afford to work with a superstar, but what about them promoting your products? This will be discussed in the next block.
Digital Marketing for Small Businesses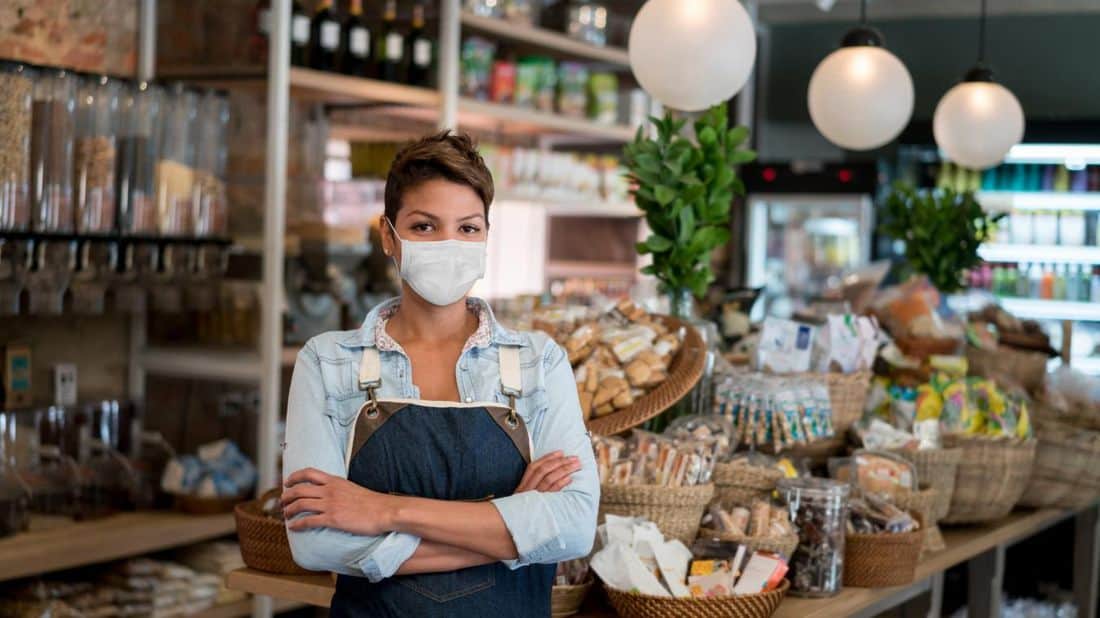 Small businesses are the most vulnerable in terms of survival in crisis situations. Unlike large companies with large assets, a small business cannot boast of many regular customers that can keep it afloat.
The first thing small business owners should start with is website development and its search engine optimization. Search engine optimization can help attract potential buyers or customers, which will enable a business to not only survive but also grow.
After the site is developed and optimized, you need to think about advertising, and there are several strategies here, namely:
Contextual advertising and attracting users on thematic resources
Advertising on social networks is able to attract interested users
Despite the effectiveness of contextual advertising, depending on the niche, its cost may go beyond the capabilities of a small business. Therefore, one of the aspects that a small business can save on is the launch of advertising on social networks.
In addition to advertising, it is also important that the company's website is helpful to users. To do this, the site must be filled with unique expert content, which will be pre-optimized for potential customers' search queries. Thus, users searching for the necessary goods can stumble upon the site and make a purchase – bringing income to the business.
In today's reality, to launch a successful small business, an entrepreneur needs to know about the existence of digital marketing and understand how its tools work. By developing a responsive website design, launching advertising on social networks, and website search engine optimization, a company can quickly get its first customers, which will enable the business to develop in the future.
As for the use of all available marketing channels, attracting customers with the help of thematic banners on sites is best used when the business is able to ensure its own financial independence.
Local Online Marketing and TOP 10 ideas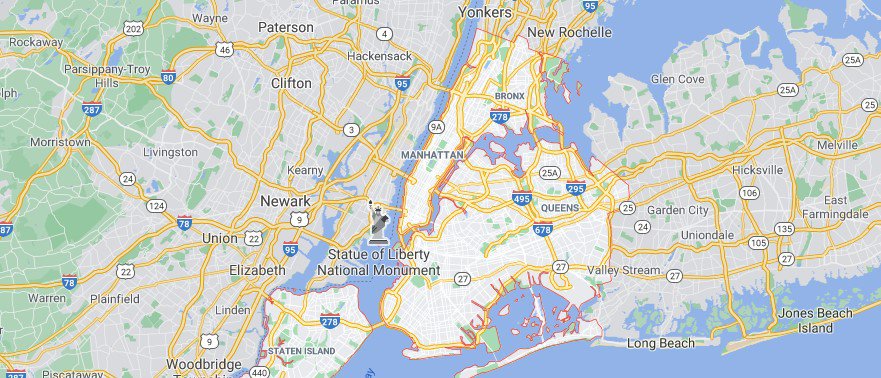 Local optimization and promotion can provide small businesses with the opportunity to expand their customer base. Using local search queries and queries tied to a specific city, state, or country, entrepreneurs can achieve the growth of targeted traffic and the further development of their company. The top 10 ideas that can significantly affect the amount and quality of website traffic in 2021 are:
Website optimization for local search queries
Optimization of the company page in Google My Business
Correction of all errors in SEO optimization
Using PPC in conjunction with local search engine optimization
Promotion with customer reviews
Social media advertising
Checking and launching a responsive site (site for checking optimization)
Development and launch of localized content
Conducting local events to attract customers
Launching a free consultation service to attract consumers' attention
Add the company to all niche local directories

Using the proposed ideas for the local promotion of their company, an entrepreneur can attract customers' attention. In addition, by combining these ideas and creating marketing strategies based on them, a company can quickly acquire a loyal customer base.

Performance Marketing


Performance marketing is marketing during which a company spends its budget solely on improving indicators that can be measured using metrics. The main difference between influential marketing and digital marketing is the focus on obtaining long-term quality performance indicators instead of reach, reviews, and likes.
This approach makes performance marketing more preferable and effective in certain cases.
The benefits of performance marketing include:

Focus on increasing the KPI of the entrepreneur's company
Focus on performance metrics
The ability to combine several promotion channels at once to obtain positive results

Using performance marketing to create a strategy can allow an entrepreneur to recover the money spent on promotion. Due to its focus on specific indicators and a long-term perspective, performance marketing performs well in stressful situations for the market, which makes it an excellent tool for long-term business development.

Content Marketing Trends 2021

Content marketing is becoming more and more popular in the field of digital promotion. The reason for the popularization of content marketing is its effectiveness in the current reality. With its help, sites can receive the desired amount of traffic while creating expert content.

Content marketing is becoming more and more popular in the field of digital promotion. The reason for the popularization of content marketing is its effectiveness in the current reality. With its help, sites can receive the desired amount of traffic while creating expert content.

According to Céillie Clark-Keane , the main trends in content marketing in 2021 will be community content and creation, doubling search engine optimization, and using the same content across all marketing channels.

Kathy Klotz-Guest , the founder of Keeping It Human, believes that 2021 will bring the complete rejection of the old rules and freedom for authors. No more restrictions, and nothing will be "normal". According to Kathy Klotz-Guest, content marketing in 2021 will consist solely of a fantasy flight of authors and what kind of return such a flight of fantasy will receive from users. I agree with Kathy, Céillie, and Cruce Saunders In his opinion, everything that was considered "normal" until recently must be destroyed, and content marketing should be built by experimenting with content and user reactions.

Ben H. Rome. also agrees the experts' opinions. Cruce Saunders also believes that 2021 will be a year in which content creation will involve not only creators but also senior management positions of companies, and the income from content will be commensurate with investment in production processes.
Despite the speed of development of content marketing, display advertising does not plan to lag behind, and systematically captures the market. Leading companies in different niches are constantly using display ads as a customer acquisition tool, but how relevant is this in 2021?

Display Advertising Examples


Display advertising has brought billions of dollars to the companies that use it since its inception. In order to understand how display advertising works with customers and motivates them to make a purchase, it is worth looking at examples of the most popular companies in different niches. The list of TOP companies using display advertising as one of the main tools for attracting customers is as follows:

Coca-Cola

The company's banner shows us that the product it produces is an excellent addition to any family meal. The inscription on the right side of the banner seems to put an end to the message that the company wanted to convey, thereby motivating consumers to purchase the product and recreate what is depicted on the poster.

McDonald's


The company's banner focuses on the cost effectiveness of purchasing several products at the same time. For example, on an advertising banner, the company shows that it is much more profitable for consumers to buy from the $1 menu than to choose each item separately. Thus, the company suggests that it cares about its customers and wants to provide them with the best – at a price affordable for each customer.

Tesla


In its poster, Tesla creates an opportunity for clients to invest in the development of their organization. The poster itself tells the client that they will be able to receive additional income by investing funds. A successful Tesla car in the background is meant to finally convince the client to make a favorable decision.

Shopify


In the poster, Shopify, following Tesla's example, invites customers to generate additional income by selling their designs. The company's poster uses a T-shirt with a simple design in flat format. This should give users an idea of ​​how easy it is to create such a design and start a business in this area.

Zappos


The company's banner is concise and easy to understand for customers. All of the company's products are listed on the banner. The use of stylish shoes as a background is bound to attract the user. The attention focused on the "buy now" button should convince the client that shopping on the Internet is easy and that they do not need to worry. The phrase at the top of the poster that mentions free shipping and free returns should finally convince the client of the profitability of the purchase.

Despite the simplicity of the design, display advertising helps thousands of companies worldwide attract new customers to their sites and promote their products in various markets.
Display advertising costs money, and high-quality display advertising costs a lot of money, and often such a promotion tool is not available for small businesses. However, one of the tools that small businesses can use to attract customers to their website is search engine digital marketing, which is rapidly gaining popularity.

SEO Digital Marketing – Top 10 Tips


Search engine optimization is a very popular traffic channel for a website. With its help, companies can receive organic traffic, consisting of users interested in purchasing the company's products or services. In addition, with the use of search engine optimization, a company can constantly increase its audience. This allows us to introduce the company's products to international markets and develop the business of the EU.
The top 10 tips that can help a company attract audiences to their website and present their product are:

The main reference point is the customer experience

In order to get the maximum amount of organic traffic, the company's website must be optimized and comfortable. In this case, optimization for key customer requests with an average frequency will increase incoming traffic. Comfort while using the site will allow companies to attract buyers and make them regular customers.

Use videos instead of shallow articles

The quality of materials on the site is becoming more and more important due to changes in the Google search engine. The most convenient method for users to receive information is video content. By combining useful information with high-quality video content, a company can gain not only loyalty but also popularity among potential customers.

Objectivity and expertise are the main directions for search engine optimization

With Google's focus on customer experience and the effectiveness of information provided by companies, expert content will become the primary trend of the year. Creating valuable, relevant, expert content can attract many more users to your site than just optimized text.

User engagement is important for a positive outcome

To get the desired metrics, companies need to create readable content. Therefore, besides accessibility, content should also be optimized with keywords and LSI words. This way, companies will be able to attract more interested users and increase organic traffic on their sites.

Optimize for voice search

To enable more users to view content, companies should optimize it for voice assistants and search. In this way, companies will be able to expand the interested audience and get additional traffic to the site.

Optimization for mobile devices is the key to success

Google says that the search engine will give preference to sites that display comfortably on phones. If a site does not have a mobile version or a responsive design for smartphones, its rating and its position in search results can suffer greatly. By launching a mobile version of the site or creating an adaptive design, companies will maintain their positions in the search results and be able to develop further.

Increase your site's authority with links

By adding links to authoritative resources, a company can get reciprocal links. The accounting search algorithms will notice this and, in the future, it may improve the site's ranking.

Increase your download speed

The faster a company's website loads, the better it ranks. This is because search algorithms after the Google update are more likely to give their preference to fast sites.

Make sure the search engine is able to crawl the site

For the optimized content to be able to bear fruit, the page on which it is located must be indexed. To speed up the indexing process, entrepreneurs should create sitemaps. This will simplify the task for search robots, and they will be able to find the pages of the site faster.

Check site pages for broken links

If the company's site previously referred to an organization, but it created a new site and closed the previous one, a link leading to nowhere can have a bad effect on the site's success. To avoid such a situation, it is necessary to periodically carefully check the status of links and the resources they lead to.
By following these tips, entrepreneurs can make their sites more successful, attract new users, and expand their customer base. However, to achieve such results, optimization alone is not enough – an integrated approach is required.

Online Marketing Business – Top Recommendations


Online marketing is a popular niche for starting a business. Due to many sites on the Internet and the need to constantly optimize them, an online marketing company will never stand idle. To launch a business in this niche to become successful, the first thing is to do is find highly qualified specialists. As for starting a business itself, the best advice on this matter is:

Select the services your company will provide.
Check the relevance of the services you plan to offer to your clients.
Develop a price list for the company's services.
Develop a business plan, indicating the goals and methods of achieving them.
Launch a company website to attract customers and familiarize them with the results of your team's work.
Decide on the target audience of your company.
Finally, promote your company's website using the knowledge that your team possesses.

By carefully considering each piece of advice and having worked through each stage of creating a company, an entrepreneur will launch an effective and profitable business.
To increase the chances of success, an entrepreneur should pay attention to the most successful digital companies in existence.

Digital Marketing Campaign


Marketing companies are a tool that entrepreneurs can use to influence the success of their sites. Among hundreds of different companies, here are top 5, which are definitely worth paying attention to for aspiring and already experienced entrepreneurs:

Tell a story – create a hook

One of the most popular digital marketing tools is the creation of stories and extraordinary situations.

In its advertising campaign, Heineken decided to show people that they can work together regardless of their political views. To this end, the company's participants were asked to answer several provocative questions. After recording their responses in interview format, participants with opposing views were required to work in a team and complete assignments. After completing all the tasks, they were included in an interview, where each participant spoke about their views on a particular situation. After watching the interview together, the company members could discuss their differences over a glass of beer and calmly leave.
Link to the company's website
The company's promotional video received almost 18 million views and was shared 138,000 times. The Heineken company and articles about its video appeared in 627 publishers, which significantly influenced the brand's popularity.

Create a comfortable space for needy consumers

Dealing with the pains of the target audience can bear fruit even in a place where it would seem that there is nothing to hope for.

Tena, an incontinence products company, was able to launch an effective marketing campaign despite the lack of popularity of the topic. Realizing that this problem is not being discussed at every step, Tena's company launched the application and advertised it on their social networks. This application was developed for people suffering from such a problem and allowed them to freely share their experiences without fear of being misunderstood.
In addition, Tena launched a series of videos on her YouTube channel, where they told her how to get out of this or that situation and cope with the consequences of the disease.
Thanks to the right approach, the company could more effectively offer its products, effectively separating the target audience from users who do not need these products. As a result, despite the unpopularity of the topic and the secrecy of people suffering from this ailment, the company significantly increased its sales. Thus, the example of the company proves that, with the proper approach, social networks can bear fruit even in those niches where it would seem that it is not worth hoping for an increase in performance.

Using all available marketing channels

Advancement with all the available opportunities is a win-win tactic.

Using the example of Single Grain marketing advertising, you can track what results can be obtained using all marketing channels. In addition, the CEO of the company maintains his own blog, podcast, creates YouTube videos, and writes articles on optimization and digital marketing.
Single Grain manages to get all possible traffic from all social networks where the company is promoting using a multi-channel marketing strategy. Through omnichannel marketing, Single Grain can count on a rapid increase in its user audience, which has a significant impact on the company's success.

User-generated content can be useful for promotion

Author promotion on social networks can make your company or brand popular in a very short time.

The ASOS brand has launched an interesting marketing campaign called AsSeenOnMe. The essence of the campaign was that users who own the brand's clothing could upload their photos to Instagram with the hashtag AsSeenOnMe and be on the company's page. Thus, the ASOS brand motivated and encouraged users who decided to demonstrate themselves and promoted their products.
The use of user-generated content can create a friendly atmosphere between the company and the consumers. Thus, the brand can attract the target audience by encouraging the authors, thereby making buyers regular customers.

Leveraging customer interests to attract more buyers

By engaging the user, the company can thereby gain customer loyalty. Loyal users eventually become regular customers, and an audience of regular customers is necessary for the effective development of the company.

Wholesome Culture is a fashion brand that has launched an exciting marketing campaign based on the interests of its customers. The company publishes content on the topics of healthy eating, vegetarianism, and vegan diets. To distribute its content, the company uses not only the topic of healthy eating but also references to pop culture and viral memes. With the help of memes, the company's content is quickly promoted on social networks, attracting thousands of users. In addition, the use of branded hashtags in conjunction with hashtags of popular topics helps the company popularize its products and introduce them to more users.
Using the interests of its customers, Wholesome Culture creates content that is interesting to its audience. Because the created content is in demand, the number of subscribers on various social networks is constantly growing. Thus, by using topics that are interesting to its audience, the company can make its products popular and introduce them to new users.

The listed marketing campaigns can be used not only in the field of selling relatively inexpensive goods. For example, in addition to selling apparel and products, these campaigns can perform well in the auto and real estate business.
Despite this, digital marketing in the real estate business has several differences from conventional digital marketing.

Real Estate Digital Marketing – Top 10 Recommendations



The real estate business is trendy and profitable. However, despite the seeming incompatibility, development in the real estate business requires high-quality digital marketing. With its help, entrepreneurs can attract customers and buyers and create an image for their company.
To launch effective marketing in the real estate trade niche, you need to:

Create attractive letters and a customized e-mail newsletter
Design a user-friendly website for your clients
Use PPC to attract users
Fill your site with expert and useful content
Launch the opportunity to view real estate in a virtual space
Optimize the content on the site for the search queries of clients
Start promoting the company on social networks
Take care of the comfort of customers by optimizing the company's website
Use video reviews as an additional advertising channel
Run a series of workshops and webinars to attract a larger audience

Thanks to the listed actions, you can create an image for your company and make it locally known. Furthermore, thanks to the optimized content, the site will be visited by users interested in purchasing real estate or information related to the purchase. Thus, by providing users with a comfortable site, expert content, and timely information via mailing lists, the site can quickly reach its target audience.
In addition to attracting customers, don't forget about B2B.

B2B Digital Marketing – Top 5 Recommendations


The B2B segment is constantly evolving and gaining popularity. Successful business in this segment requires a vital marketing component, with the help of which the company will attract customers to sell products.
Achieving the desired results requires to be balanced and effective strategies. The top 5 marketing strategies by which a company can achieve results in the B2B segment are:

Using expert and relevant content to attract buyers
Combining online and offline services, and perform subsequent assessment of the effectiveness of their integration
Promotion of products on social media and customer acquisition through content
Launching a PPC campaign to more effectively attract the target audience of the company
Using partnership agreements to increase your target audience

These methods can help a company to quickly attract buyers in the B2B segment. However, the effectiveness of each method will depend solely on the quality of its execution and how the chosen marketing strategy is suitable for the niche in which the company operates. To achieve maximum efficiency, entrepreneurs should consider combining several marketing strategies to increase the final result.

Conclusions

Digital marketing is multifaceted. Thanks to the enormous number of tools, entrepreneurs can create successful websites for their companies and increase the number of clients through advertising. However, in order for digital marketing to bear fruit, an entrepreneur needs to understand what tools they will need to achieve their goal and how best to integrate popular marketing strategies into his website.
By choosing the right tools, taking successful marketing campaigns as a basis, and adapting them to their company's needs, an entrepreneur will be able to achieve the desired indicators of traffic, conversions, and target audience sizes in a short time.

Interview with Andy Crestodina.

Andy: Hi.

Sophia: Hi Andy. Okay. It's nice to see you. Sorry. I wasn't online for 2 weeks, but I saw you had a lovely conversation with Andrew.

Andy: Yeah.

Sophia: Okay.

Andy: Yeah. So are we doing a recording this morning?

Sophia: Yeah, we are. Well, yeah, right. So, it's your morning, and it's 7 p.m. here. Are you in Chicago?

Andy: I'm in Chicago. That's right.

Sophia: Okay, cool. Well, did you see the list of questions?

Andy: Yes, I did. I put them in here, I think.

Sophia: Let's be, but I hope that there will be some more space to talk only about these questions.

Andy: Yeah. Let me see. I usually put it in the invite.

Sophia: If you can't find I can send you the link.

Andy: Maybe. Would you mind link? I'm sorry. Yeah. That would be great.

Sophia: Don't worry.

Andy: I didn't get an email from you.

Sophia: That's quite strange because I sent it this morning, but I don't know what happened.

Andy: You are Sophia.

Sophia: I am. I saw you were conversing that it was snowing in Chicago recently. So you had an excellent time.

Andy: There's so much snow here right now. There's a lot. Okay, I found it. Here are the questions, okay.

Sophia: Well, let's just start. I will be honest with you. To interview is something new for me, but I was reading through your biography, and I was like, okay, okay. I need to be very professional because everything you do seems to be so professional for me, so if you see me being a little stressed…

Andy: No, this will be casual. There's nothing fancy about my background or what I do. Please, don't feel stress.

Sophia: Okay.

Andy: This has to be something like a very formal thing. This is just a conversation like I have all the time. So it's just you and me.

Sophia: Exactly. So I just wanted to say that is my background. There's nothing fancy about my experience. So, let's go with that.

Andy: Okay.

Sophia: I really would like to introduce you to our listeners or viewers. So Andy Crestodina is the chief marketing officer and co-founder at Orbit Media Studios. And Orbit Media Studios is an award-winning web design firm in Chicago. And now if you would like to tell more about your company, where you're working, I will be happy to give you the floor for that.

Andy: Sure. I think of this as like the second generation of web development companies. I have friends who started web design companies back in the 1990s. My partner and co-founder have been building websites since the mid-1990-s, but I did not begin until 2000. So, I did personal projects in the late 90s but in January 2000 quit my job, and by April 2001, I had formed this company with my friend from high school and roommate from college Barrett Lombardo. This is one of those stories that happens if you do not change what you do. I just kept doing it and kept doing it. So lots of people I know started from web design companies back then and since pivoted and into software companies like and some of them have been way more successful than us. Service-based businesses grow very slowly. They tend not to be high-margin businesses.Nevertheless, I love what I do. There are 40 of us, and we build and launch websites every day. We now do optimization services, but we are mainly a web design company.

Sophia: But if you say that, you see something you want to change, but you don't want to change it means you like what you are doing. Therefore, why would you change that even if other companies are changing?

Andy: Well, the evolution of a business is from entrepreneurial to managerial. So as the industry evolves and you create more processes and get better at what you do, you establish your systems and your team's training to see you get better and better at that thing. Even though sometimes I still have the urge to be like an entrepreneur, start new things, and launch new businesses and all that stuff, it's not appropriate. Now I have like all these people who have their health care through us, they have families and kids, buy houses, and then know you have to be kind and faithful to your clients and your team. So as a business becomes more managerial, you have more responsibility to maintain. You know that level of income for your team, and that results for those clients. So I love it, and I do love it. I love what I do every day. It's fascinating visitor psychology, so interesting search optimization, endlessly interesting. Still, there are moments when I meet people who have launched many businesses, or you know they're on their fifth startup, launch a product, and have monthly recurring revenue. I don't have any regrets, but I'm aware that there are millions of opportunities. I mean, I started before Facebook. You know this is like the things that we could have done, go back rewind to 2000. You know there's everyone has lots of what-if history.

Sophia: Yeah, that's true. I thought about you know. Like they say when you need fresh blood to make changes in your company, but right, when you have this like a small community of people, who already know each other, it's pretty hard to invite someone to make changes but as long as you are comfortable, so that's perfect.

Andy: Yeah.

Sophia: Okay, well. Before it's going to get more like about companies and business, I just really want to learn more about you as a personality and not only about business and working. So, therefore, what do you do in your life generally apart from working at Orbit Studios?

Andy: I am very interested in history, in architecture. I'm interested in trees and in the environment, and sustainability. I'm interested in scuba diving. Furthermore, I'm interested in art, but I mostly spend my time with my two-year-old and four-year-old. All of my interests are on hold. Everyone knows people in this if you're not in it yourself. Like they are an all-powerful force in your life as soon as you have little kids. Like you've made a million hours of plans for the next 15 years of your life or something. So mostly, I'm a parent these days. That's like my main job, besides this. But I live close to work. I walk to work. I have a fantastic lifestyle, and I'm married to the woman of my dreams. But it's mostly just a working family right now.

Sophia: Okay, that sounds cool. When you say about trees, what do you mean? You go to the forest and learn more about trees, or is there some continuation with that?

Andy: Well, I mean the urban arborist is passionate about making life more sustainable in cities. Cities have flooding problems. Cities have pollution problems. You know—fresh air. Trees are the answer to a massive number of human problems. Like many, what we need on planet earth is like a trillion more trees. Like that. We're not doing that as a cult as a species, but we have a symbiotic relationship with plants, and we are deforesting this planet as fast as we can. So if you want, if you have kids or if you have any sense of like the bigger perspective, of like where are going to be in 100 years, like you probably will soon be thinking about trees, because there is no future for life on earth without lots and lots of trees.

Sophia: Yeah, that's right. How many trees have you planted, if you have?

Andy: Eight. My life, my goal is to plant a thousand trees before I die. I've planted eight trees, but these are like city trees like you can't grow a tiny sapling in a city like you have to. There are rules about the size of the tree, so these are kind of expensive to go to a nursery and like have an expert, like come to plant a tree and you know, but I've run out of places to plant trees personally. So I'm part of a volunteer program to go with the park district to plant trees and parks.

Sophia: I also saw people. Sometimes they plant trees on the roofs of their houses that might also be an excellent idea, or I don't know whether you've heard that you think we in Ukraine would say that as a person you must have a family like you have to raise a kid, you have to build a house, and you have to plant a tree. So it seems like you have already completed your life mission.

Andy: Well, we need to plant more than one, but there's a Chinese saying that says the best time to plant a tree is 20 years ago. The second-best time to plant a tree is today.

Sophia: Exactly. Okay, that's quite interesting how we just switched to this urbanization. Cool. Well, about trees. If we go back to this professional background, what are the projects that you're working on right now at the company?

Andy: Well, we're building an optimization service as a company. So we've done more than a thousand websites over the years for all these different companies, and many of them ask us to stay involved with their sites. And we never really had a service to offer that ongoing improvement, writing new pages, doing analytics, looking for opportunities, tweaking keyword targeting, all these related things. So one of the things we're doing now is building up that service. I have a director of digital strategy. She is fantastic, and she's leading that effort on the marketing side. So there's that, plus 30 websites are being built by designers and programmers, and project managers. So that's always happening. On the marketing side, we are. This is the year that we're rewriting the book. I wrote a book about digital marketing, and it needs to be updated every couple of years. We have turned in the COVID-19 era. Of course, we can't do our live event. We have a live event that we did every month for 10 years, and we can't do that anymore. So now we made it virtual, and it's easy to do more often because it's virtual. So we do it every two weeks now, getting great speakers for that and teaching that. I give an average of maybe a hundred presentations a year at conferences and virtual events and webinars and so. Right now, we're making decisions about whether to have our annual meeting, how to program our bi-weekly event, what kind of research we're doing now. So we'll have good topics to publish about later. Our content marketing is very focused on research, and you know, conducting original studies. So these are some of my main focuses, just as the brand side marketer for my own business. Still, I'm also constantly looking at analytics accounts for friends and clients and doing consulting work for past clients and friends and anyone who reaches out.

Sophia: Okay, okay. See you set about the events that you run every two weeks right now. Can you share more about that because now I see that many people have those online events? Still, it's pretty strange because I remember writing some online events at the beginning of the pandemic. I expected people to be even more energetic than it would be a live event, but people would be so lazy to attend those events, and I don't know why? Can you share your experience of how people would follow before the pandemic and right now?

Andy: Sure. Live physical events, you have the limitation of space. So we maxed out that event. It would sell out every month for 30 people, that's the most. They have the benefit of networking. So you order food, and we serve wine, and people spend half an hour or an hour before the event, and usually half an hour after the event getting to know each other, making friends. You know networking. So virtual events networking is a more significant challenge. The timing difference is enormous because if you don't have that PRE and post networking opportunity, I can do back-to-back webinars and our monthly by-weekly event now. We will start today at five p.m. and end at six o'clock sharp, and I'll go home. I'll be at home by 6.15. The live events tend to have far lower energy unless the speakers are experts at maintaining high energy levels, adding joke slides and videos, having fun, inviting other people, and making it interactive. You've got to work harder at that, or it sucks. Live events have the benefit. Virtual events are better for Q&A, live events Q&A. It's uncomfortable, right? Like people around you, you kind of feel awkward. You got to raise your hand at a conference, and someone's got to bring you a microphone. You know how awkward that is to sit in a room with 100 people and wait for someone to carry a microphone to you. Terrible, like your heart, is pounding, like what if it's a dumb question, live a virtual event, you just type your question.

Sophia: Sorry, I have a bad connection, that's why I don't have a question.

Andy: You don't have to ask, or if you do ask, I find the engagement in a way in QA. QA is far more engaging in virtual events than live events. So timing schedule lack of travel I can do way more virtual events. Networking is bad, QA is good, time efficiency is good. You know they're just very different. The innovative live event program and clever virtual event programmers will find networking benefits for the attendees. For example, hey everybody, put the LinkedIn, put your LinkedIn, into the chat, so you can all connect. On the other hand, okay, time for breakout rooms. Click this other link, and you're going to be divided up into breakout rooms. You know, or you can just program shout-outs for people that you're trying to help through networking, or you know this is like, hey, Sophia is looking for a client who does this and this. Would you please let her know if you know of anyone that's a fit and people will try hard to help each other? We all want to help each other, and especially in COVID-19. It's more important than ever.

Sophia: Right, quite interesting, because I remember myself during the live events, and it was easier for me to run those live events than the virtual ones because in the virtual one you have somehow to interact with people virtually, which means that for me, I spend much more energy. But that's interesting how you say that still it's like sharp one hour and that's it, and then you go back home. So it's a lot faster, cool.

Andy: Very time-efficient virtual events are. I can speak at three conferences in one day.

Sophia: Like, I can cook at the same time and work, which is an excellent thing about the pandemic.

Andy: Yeah, but it doesn't replace live events attendees give value to each other. They're just meeting each other, they're sharing notes, and they're making friends with each other. In a virtual event, you have to work harder as an event organizer to ensure everyone gets lots of value.

Sophia: Exactly. Well, okay, those live events or virtual events. By the way, one conference we're planning, and I'm just looking forward to seeing how it's going to work online. So maybe if you're sharing more about those events that you run weekly, I will be happy to attend to see how everything is processed in your company. So maybe there will be something new for us to learn.

Andy: Sure, we could trade notes. I can show you how we promote them and how you get engagement from them and build the community, and then if it's a marketing event you want to, you get much more. Value as a brand if you deliberately take the effort to invite certain people. Don't just have an event and like throw a net in the water, and see who swims into it, you know to get out the spear and fish for specific fish and invite them to the event because a lot of the value of an event is to have the right people in the room even if it's virtual.

Sophia: Exactly, that sounds so interesting, all about fishing and finding the right people to attend your events.

Andy: Yeah. SEO is a net account-based marketing is a spear, right, yeah. These are different ways to SEO catches whoever happens to search spearfishing and fishing with a net. These are very, very different. Savvy marketers have perfect marketing-sales alignment, they know who their A-list clients are, and they don't wait for those fish to swim into the net. They're proactively networking, reaching out, following up, contacting, looking for introductions, and then using content to open the door with those ideal prospects.

Sophia: Exactly, it's a beautiful phrase. I don't know, maybe before the next book that you write.

Andy: Sure, sounds good.

Sophia: Well, and I saw a phrase you said that web design was a test of empathy. Was that you?

Andy: Yeah, I've said that earlier today.

Sophia: Yeah. Could you morally collaborate on how exactly it works for your company, not just that you are a group of 40 people that run, that each one is responsible for something, but more like practically? What do you mean by empathy in your sphere?

Andy: Sure. So later today you're going to visit it tonight, for you, it's late. You'll probably happen anyway. You're going to see a website, you're going to land on that page, and your mind is going to do some very consistent, predictable things. Furthermore, you're going to ask yourself if you are in the right place, and then you're going to ask yourself if this site now has the information you need. And I mean, if you have commercial intent, if it's like a marketing website, and you might need that service, you're going to start thinking if this is a fit for you, if it solves my problems if other people have gotten that solution before, you know. In other words, other reviews and testimonials I have objections, I have fears, is this possible solution going to address my complaints. So basically, every page that you land on is either going to be empathetic to your specific needs as a visitor aligning with your psychology and information needs, or it won't. So that's the test of the designer and the copywriter. Did they make a page where the content and the container work together to help you solve your problems or explain how this is a fit for you? So that is empathy, the page is either empathetic, or it's not. It meets you, it satisfies your information needs, or it doesn't, it speaks to you directly, or it doesn't. So the job of the designer and the copywriter are to get in the mindset of that visitor. It's empathetic. They have to be understanding. If the page is not compassionate, it says things like we're number one, we're the best. You know success guarantee, you know it doesn't feel the visitor won't have a feeling that this is a good fit for them, it just sounds like marketing, like we love us, we're number one, that's boring. The opposite of empathy, by the way, is like being a psychopath in psychology. You could say a page is like a psychopath. What's wrong with psychopaths? They lack empathy. That's the problem with most web pages. It's like they're psychopathic. It's a great page that is empathetic. The visitors see themselves on the page. They have a question, answered, has a question, answered, has a question, has an objection, addresses it, and is in the middle there see evidence that the claims are legit. So that's the job of the web page the designer, the conversion copywriter, is to build pages that satisfy visitors information, needs making their education and clarity, and trust till they get to the point where they're ready to take action, they click on a call to action a lead is born.

Sophia: Okay, well, let's get more practical. How do you check that the page is empathetic because you know it seems to be the best when you are doing something for yourself, but then you must have this kind of like breach to check whether everything you have just done is empathetic? Do you have a team of psychologists or those who would fit that your page is understanding? How do you do that?

Andy: So, every website project begins with interviews of the client or the client's clients, and you ask a bunch of questions to understand the audience. So let's say you're my client, and you're offering whatever service.

Sophia: Let's say I want to plant trees. I want you to help me.

Andy: Okay, perfect, okay. So, you're an arborist. You're in a city. You want to sell more trees; you want to get hired. It's like 400 to have. You come to plant a tree, and you want to produce lots of them. You're going to make a living if you sell lots of these tree planting services. So I'm building a website for you. So I'm going to ask you to tell me about your prospect, your client, what's happening in their life that made them want a new tree. You could say, well, some people know there was a storm the old tree blew down other people. They bought a new house, and they want to plant a new tree. Okay, very helpful. So how many trees have you grown in your life? Oh, I've planted 600 trees. Great, okay. The visit the person who might buy this tree what is the feeling that they want to have, what are they hoping for? Oh, they want beautiful summer flowers, and they want to color in the fall. Okay, why would someone buy a tree from you? You can get free trees if you call the park district, they'll come to plant you a tree, but you don't get to control what kind of tree it is; it might not blossom in the spring have full color in the fall. Okay, so you know. So basically, I start to get all these answers from you. So your visitors what do they care most about. Well, they want something that's done. That you know, they want. They're worried it's going to die right away, they tried it before, and then the tree died. Okay, what else do they worry about? They don't worry about breaking, but they want to ensure that the tree will be low maintenance. They don't want to do much pruning if the tree is sick. So anyway, after my conversation with you takes an hour and a half. I'm going to know what the priority of the messages is? I'm going to understand what objections must be addressed. I'm going to know the hopes of this visitor. I'm going to know all these things. Now I can go make a web page. I cannot make the web page until I get this information from you because I don't know what questions to answer, what objections to address, and the priority of those messages.

Sophia: Wow, okay. So maybe in the beginning, when I asked about your hobbies, you could also add psychology, not only art and trees, because you have to feel your customer or especially when the customer comes. They tell you that I want this and this, but then there is no connection between these two points. So what do you do in that case? What challenges have you faced when you have been talking to your clients?

Andy: Well, this is a fascinating question because in the end, as a service provider, you have to understand the psychology of the client; why would the client approve this? How can I convince them that this is important? Some people just say, you know I don't want any words on my website, just show a bunch of beautiful trees. You know people don't like to scroll, make me a concise page, or the most important thing is to say that I am number one, that I am an expert. It's like, okay, I could make a page that's all pictures, it won't sell. I could make a page with a few words it won't sell. I could make a page that says you think you are great, but it won't sell. How can I convince you of that? Well, if you're a very self-centered person who wants to see, you know, I might be able to do that by showing you, telling you stories, I might be able to convince you by showing your data. So I have to know how you make decisions as a client if I'm going to persuade you to approve the page that I'm making for you by understanding by using sales techniques basically to get you to agree to the work I'm doing. So there's another layer for the service provider to read the client and get the client to approve what's right for them. Like executives sometimes, like, oh, we don't care about SEO. Let me show you something all your competitors are outranking you. Oh, wait, SEO is essential. How did I convince you? I made you afraid of missing outs, so you have to use psychological tricks to persuade clients to do the right thing. It's weird.

Sophia: Weird and complicated, but it's really like working. But have you ever tried to follow your customers' requests without trying to convince them, just simply putting their decisions, their wishes into the website? Have you ever done it before?

Andy: We charge like $70000 for websites. If you are the most petite, fastest, cheapest sites, we do like 40, you know, 35 and $40000. The only reason why someone pays that much money to build a website is that they want a strategic approach to look for a result. People who just want to have a website, in other words, their only goal of the project is to have a new website, they're not trying to generate leads, they're not trying to convert visitors, they're not trying to drink in search engines, they don't care about the quality of the mousetrap or the cheese. Those people shouldn't hire us, and we would not let them hire us. We would say our entire value proposition is that this site will make you tons and tons of money, and they do. Why would you pay? Right, the results will be tremendous, your business will grow, trust me, that you're going to have way more business next year, you're going to have a lot of trees, you're going to need a new truck and some more employees because we're going to grow your business. After all, they know exactly how to help you rank and convert visitors. It's so exciting.

Sophia: I'm convinced. Unfortunately, I don't have that sum of money right now before building your website, but I feel confident. Well, that's cool. Do you have some supportive team that would somehow track whether the website I'm working on or like you have just delivered the website? How do you maintain communication with the customers after that?

Andy: It's automatic. Every process involves analytics. So you check analytics before launch to confirm that you're not preserving all the value they currently have. You're checking all their current rankings to ensure that you don't build a site with less traffic than the prior site post-launch. So you're waiting for data to build up, and then you're going and reviewing analytics with them together.Furthermore, you're not playing a sport unless you're watching the scoreboard. So people that do marketing but do not do analytics are not professional. They're like amateur athletes. I don't know how you play the game without data, without the scoreboard. You don't justify. I have to prove ROI in every project. I must show the client that they have more significant results than the prior site, that the investment was worth it, and the only way to do that is with analytics.

Sophia: Numbers are significant. When I first started working with the numbers, I felt so like everything felt so strange because I was the one who would just say, well, we just did it. We're like; we're just going to do it. So this fit without numbers, and then people would tell me; now you need numbers to understand what is your strategy, how you're moving, are you growing or not, because it's not only about you, how to call it the feeling, that what you're doing is correct, you do, really need analytics.

Andy: It's every idea that every marketer has is, in fact, just a hypothesis, a testable hypothesis. Anything, every action you take in marketing should have a measurable impact, or why would you do it? Weirdly, people do marketing without looks like they have an idea they'll do something. Then they'll do something else like they don't know, they didn't look for data to support their hypothesis before taking action, and they didn't confirm that the movement had an impact afterward. It's crazy how much money is wasted, how many hours are wasted. I had a client whose goal is to website traffic, and they spent three months 40 hours every month on Instagram. Then they asked me how did we do. You did nothing, and you did not meet the goal at all. Instagram did not drive any traffic for you. Oh, really? No, why would it have? Did you think it would? Yeah, we thought it would. What made you think that was that oh, it was your hypothesis, you know, and it was just an idea, and you never achieved the result. You were looking for, and you waited way too long to look at the results. Yeah, it's not only our number that is important. The point of digital marketing is to achieve a result, right. It's too expensive and time-consuming to just do for fun.

Sophia: Yeah, I don't know, especially when life is not eternal. But you were saying that, and it sounds so professional right now. So when you have started before, like in the beginning, have you already used analytics, or like was there some period in your professional career when you also decided to have this hypothesis about something without checking the numbers?

Andy: Well, it was the very first website we launched in 2000. I knew that the client started asking for data to show results. So I've been using analytics since before Google Analytics back, when we spelled analytics with a lowercase because it was a category of products I used urchin, which Google acquired and evolved into Google Analytics, so I've used the precursor tools. After reading books and seeing Avinash Kaushik and going to conferences, I got much more into it and learning and seeing just how the industry evolved, how testable everything is, and how valuable the data is, and then to differentiate a business. I mean, seriously, how do you get someone to pay like 50 or 100 000 to do something. Nobody would do that for their health or fun or for, you know, pure interest. So the people who are serious about playing the game are all using the scoreboard. Being better at tracking results gives you a natural advantage at getting better results and just persuading people of your value.

Sophia: Sounds perfect but have you like it if it's possible to share the failures that you might have faced while working at Orbit Media Studios? Maybe you have something connected to it to analytics or not?

Andy: Sure. I mean, I've made huge mistakes. I had the wrong business partner. It costs us a fortune to buy the person out that was regrettable, did not go well. I've had ideas for content that failed ultimately where I invested, you know, 50 hours in a piece of content and then realized like it was not ever going to perform at all. I can check the results and see that was missed, that didn't work out. We've had, you know, bad hires failed formats I've had, we've done event, I've bombed on stage at big conferences where I gave a presentation that nobody liked, got super low reviews. So everything, by the way, being a presenter, also has its analytics, called speaker feedback data, and every attendee fills out a percentage of attendees, fills out speaker feedback data, and gets that you know how well you did. We are all judged every day. The benefit of being a marketer or a speaker is that you get the data many people are deemed and never get to see, you know, and you see the actual feedback from the people they're working with.

Sophia: When you get this feedback, does it somehow affect your personality? Do you learn how to separate that? For example, this is you, Andy, being like an average person, and this is you, Andy, working for the company. How do you manage to separate this feedback? Do you take it personally?

Andy: I don't think anybody can separate it because it's a reflection on your on yourself. So I think that anybody who gets negative feedback feels it. I mean, unless you're a psychopath, which we said those people have no feelings. I mean, everyone feels it. So the important part is just to remember that that was not the final grade. That wasn't the end, and there is no end. It just keeps going. That was one data point. That was how you did one day. That was how you proved your content performed in that one period; that was how your website performs now. It's not the end. So you can always keep improving, so you can't let these things discourage you. You know that was not a final exam. There are no final exams. Life keeps going forever. As far as I can tell, it's just like life is so long, you ever notice that it's like wow, this is I'm 48. It's like I'm not even close. I got so much more work to do. So, yeah, anything anytime that you get a result, just remember that was the perception of one audience at one time to one thing you did. It is not you. It is not a judgment on your total, on your overall personality.

Sophia: This sounds so motivating, honestly, because especially when you talk to people, you get their feedback. For me, it's tough to separate these things. Still, by listening to you, it's nice to have this idea that it's only about this audience, only about this specific period, only about this particular topic. Okay, that might be very, very good advice.

Andy: Yeah, nobody was judging your character, primarily right, yeah. So whatever, even massive failures that were just that moment in time.

Sophia: Exactly. Well, when we go back to your professional background, what do you think? So you have been working at this company for 20 years. So what would be the new level for your company to crawl? What do you think?

Andy: Well, it's tough to grow the web development business because it's project-based, and you always need a new project. We always have to sell new projects every month, and we need to sell like five new website projects something like that. It's a six-million-dollar company right now. But on the ongoing service side, the value is so high to clients. Even at a budget of five thousand dollars a month, the clients make so much more money because it's very often true that small changes can make a big difference.Okay, so the clients are getting value from it, and we get recurring revenue from it, so the growth area for our company is to do ongoing search and conversion optimization. We're not biased; we don't care what gets better results; we might work on the cheese, we might work on the mousetrap. We're just going to look at analytics and see the best opportunities in such an ongoing search and conversion. Optimization will be a huge growth area for us. So recruiting is vital in establishing processes and is an essential building that culture fills. The pipeline is significant, but it's we have a big natural advantage because we have all these current clients. We host 400 websites, we've built more than a thousand websites. We have tons of current, and we're only considering current clients, people for whom we made their website as we grow that business.

Sophia: Okay, is that something maybe the past here, especially when we got into this pandemic. Has it somehow changed the views on how you would like to grow strategically in the future?

Andy: Yeah, it has hired. I've always had a bias toward community and having everyone close by, and we do live events. So I like to have people, you know everyone. I've had lots of employees who've moved to the neighborhood to be close to the office people, really like working together, we have lots of like internal events, taco day, and ice cream day like people get together all the time. We eat big meals together, but now it's like everyone's virtual. Amanda moved to Colorado. Laurel moved to Ohio. Someone moved to Florida like, wow, we're all still productive, we're all still pretty happy. If I need to find talent for a new role, I don't care where they are. We're just going to try to find the best people. It's nice if people are close by, but it makes no difference.

Sophia: Yeah. I also see that's right. Now it's nice, in the beginning, it was hard to work just like on distance, to work remotely, but right now it's getting even in such a way that for me, work is not something that would keep me in someplace, but it's easier for me to work even remotely. But still, if there is a significant value in the company that I want to work for, why would I care where I stay. Most important, just to visit connected online. What do you think about trends in terms of marketing? What marketing trends might be remaining in the coming years, and what ones would be changing? Maybe you can say that from your experience?

Andy: Well, the trend toward lower click-through rates in SEO in search will continue. Google is keeping Wall Street happy by making more money. And to do so, they keep more of their traffic on their site. They drive more traffic to their partner, to their businesses, and adding answering more questions right there within search results. So organic click-through rates from or from search will continue to decline. So for a lot of websites, that's just going to mean less traffic. I'm sorry, but it's there's the pie is shrinking in terms of like the amount of traffic coming from search to people's websites, as for social. I find it's changing right now. It's kind of interesting the way that we saw ticktock last year and now clubhouse this year. I'm getting all these invitations. Likewise, I don't have an iPhone, so I can't even sign up, but everyone's talking about the clubhouse. I think that there's room for disruption in social media and that there will be a proliferation of social networks more than there has been. So look for groups of people to find each other in community places, like slack places, like a clubhouse where they're, where the most exciting parts of social media are kind of happening within private groups. I expect that to continue. Mostly I mean, some of the stuff that just hasn't changed is just building a brand, staying top of mind, winning at word of mouth, referrals. So to do that, it's just like keep in front, you know, upgrade for high touch formats like video, like conferences, like webinars, like live events and just stay as active as you can well.

Sophia: We'll see what's going to be when you said about branding. I don't know whether you have watched the Soul cartoon. I loved it. It's so interesting, and I just watched it today, and there was a phrase when the soul was up in the air like in this virtual world. Those personalities said that it's essential for you to right now work on your branding, and this is so interesting how branding in terms of marketing gets into branding in terms of personal life. Now you also say about branding trends. So, we see how it's going to be in the upcoming years.

Andy: Well, everyone that. There's a personal brand which maybe. I mean, I don't know if it transcends our physical bodies like personality and soul, which is that the movie was so charming, but with personal branding, you should have a clear statement in your mind. What do you want to be known for? What do you want to be relevant for? There are many times when I'm trying to say thank you to someone, and I go to LinkedIn to endorse them for their top skills. Yesterday this woman had like Microsoft Office as her top skill. She's an expert event organizer. I don't want to endorse her for Microsoft Office. So if we look at your LinkedIn profile and ask if it aligns with your vision for your brand going forward, search for your name, look at the search results, and ask yourself if that aligns with your vision for your brand ahead. This transcends the marketing for the company you work for you. Every listener, every attendee, needs to pay some attention to how they look in search and society because that's going to determine, to a great extent, their future opportunities.

Sophia: It's tough to find your brand. I believe especially right now when there are so many things around, and you try to understand who you are and what you want to endorse yourself, for, or support other people for. But right, it's only about looking for your passion or not only passion but maybe opening your talents. I'm interested in your book. Sorry just for interrupting because I saw some articles about that, and that's interesting for me to know how you decided to combine the marketing experience. Then you added the word chemistry, and it became like content chemistry. And it's much more than I don't like creating a post and attracting people's attention. It's a lot deeper, and from everything that I hear from you, it's a fascinating quote, and how you came from just marketing might seem to be so just marketing, you know, but now it's growing so much that it is getting into content chemistry. Could you share more about your book and how you got inspired, and what it's about?

Andy: Sure. Well, I used a metaphor long ago in an article about all the different types of content. There are other formats you can publish, so this is not super original. Still, I borrowed the idea of the periodic table as a metaphor and decided to make a little periodic table of formats for content. White paper case study webinar, blog post, social post, you know, all these things I just made, I put them on a little periodic table. It was cute, and it was one of the more successful things I published at the time; and it was visual, and people liked it, and it got shared a lot. When it came the time when I knew that around the same time, I wrote an article for Jay Bauer, a convincing convert, he's a famous marketing speaker here in the US. I wrote a guest post for him called lovely blogs, finish last. The best approach to blogging would be to think about how to repurpose this in the future. In addition, I mentioned that you know if you're careful about it, you can blog into a book by writing articles that fit together and eventually can be repurposed into a significant format like a book. So then I outlined everything that I knew about content marketing. I realized that I had gaps in that outline, that I needed to write articles to fill in those gaps. Once I had done that, I had maybe eighty percent of the content for the book finished with feedback from the audience, like articles that I'd been refining over years and messages I've been improving and refining. And then I slowed down, took it all out of there, put it into a giant dock, and wrote it, and spent extra several months to merge this into a book, and I used the metaphor of chemistry from that old article in the periodic table as part of the theme for the book which I like because it's science, and as we talked about science, you know, like data-driven decision-making, so also it fit for a book because I had two sections in the book the lecture which is like the theory in the lab which is practice. So lectures and labs like this are what's going to work, and this is how to do it. So the book is separated into two halves lecture and lab, and it's based, and it's a science theme because it's, you know, evidence-based decision-making. It was repurposing old articles so that so the name became content chemistry. Then I rewrote the book because it went out of date, and then I rewrote the book because it went out of date, and this latest version is version five. It's a hundred pages longer than version four. I had to do a significant rewrite the last time, and it's used as a textbook at Universities, and sometimes I teach at Universities. So I use it as a textbook. It can open doors. It improves like you get invited to speak at conferences sometimes because of the book it sells. So it pays for itself; it's marketing that makes money a little, but mostly it's a powerful sales tool. We're one of them, but we leave behind a handbook that explains everything about psychology, search optimization, analytics content strategy. They throw away the other proposals immediately, and they hire us as fast as they can. So no, it's not that good, but it helps.

Sophia: I just felt that I want to become a student again. What universities do you give lectures to?

Andy: There is an international school in Barcelona called Harbor Space, a startup school. It's very cool. They teach digital marketing, but many other programs like math and programming and artificial intelligence and robotics: very technical audience, super-intelligent student body, Harbor Space. And then, I also teach at Northwestern, which is here in my neighborhood, northwestern university. I don't know that old school, 150-year-old school, kind of prestigious American University where I teach a class every summer.

Sophia: Okay, well, I believe Barcelona will be closer to me, but it's fascinating. What do you do with like what have you done with the four previous formats of your book that you had to rewrite? Where are they?

Andy: They're just on a shelf. I have copies from them still, but they're. If someone has a copy of the older book when the new one comes out and contacts me, I will send them a new copy of the updated version. Sometimes people share pictures online of their performance like you know I love my edition that like the older one, and it's like all ripped up and there are notes all over and undersized bookmarks, it's a reference guide, so some people keep it close by and refer to it a lot.

Sophia: Okay, can you share where do you find the patients that you had taken so much time to go from the first to the fifth edition, and now you have this book, and you have been rewriting, because I remember myself writing my bachelor's and master's thesis, and it was so hard for me, and I was, so I'm like not a patient. So, where do you take your patients from?

Andy: Well, there are lots of techniques for this. If you're trying to do something big, the key is to just break it down into very, very small pieces. So when it was a time during the last time, I rewrote it. I knew that I needed to get it, I needed a lot of time for it, and that it would take me probably 200 hours or something. So I just decided to watch less television and go to bed a little earlier, and if I'm in bed by 10 and asleep by 10.30, I can get up at 4.45, and I can work for an hour and a half before the day begins for anyone else. So one of my strategies was just to adjust my lifestyle to make time for this. I mean I'm you can tell like there's you know 40 employees and two little kids and 400 clients I have many commitments. Still, anybody can go to bed an hour earlier and wake up an hour earlier, and use that time to be super productive, creating something that has much more durable value long term. So focus.

Sophia: It sounds natural, honestly.

Andy: That's what I did. It worked. Anyone can do that. Can you wake up at 4.30 tomorrow morning and work for an hour? You know, have the deep focus for 90 minutes; what would happen if you did that every day for four months. You would be an author. That's the difference between authors and non-authors. You would be and then self-publish. I didn't wait for a publisher to accept my pitch. I just sent it to the printer right, get a designer to make it pretty, have an editor make sure it's accurate, send it to the publisher, now you're an author.

Sophia: Okay, that's cool because sometimes I feel like writing a book, but then I always think about my lifestyle, and I don't find any time for that. But now I have these two critical pieces of advice on how to work to become an author. That's cool and most important just from my perspective as a student because usually, you know when you have the professors who share about how to build a business, but they have never done a business before. It's pretty hard to believe the person that it's possible to create a business. If the one who is telling you have never done it before but if your book, and you are sharing your experience at the universities with you have already working in this company and being so professional. I feel that the students who listen to you get so inspired, not only the students but also the speakers that listen to you. So that's inspiring.

Andy: I hope so that the model is, in fact, the Harbor Space model. There are no full-time professors. 100% of the faculty is prep; they're all practitioners in the field. So it's programmed like it might look like a series of guest lecturers for two and three weeks segments, but every student just has a different practitioner from the workforce from the business environment coming into the classroom and showing what they're working on now. It's a failure of higher education, and this is a problem. Higher education is a problem because if someone quits their job and becomes a full-time professor in digital marketing, they're going to be out of date in two years, right? A lot of the stuff we just talked about very, very recent stuff. So Harvard's base solved that problem by structuring their classes to have just lots of people in the field, come into the classroom, you know, people who can take two weeks off and go live in Barcelona. So it's an excellent option for the practitioner teacher and the students to get access to practitioners every day.

Sophia: Plus, learn Spanish, which is also a good skill.

Andy: I'm terrible at Spanish. I don't know Spanish. My college major was a foreign language, I studied Mandarin, but I need to learn Spanish.

Sophia: Okay, well, as long as you have the walk, you can go with a walk on the streets of Barcelona, and there will be "We know Andy," so no need to learn Spanish. People will be guiding you through this.

Andy: Do you speak Spanish?

Sophia: I speak Spanish.

Andy: How many languages do you have?

Sophia: I have seven languages but at different levels. I will use the advice to wake up earlier one hour before to work on my speeches.

Andy: You're doing fine; I'm not worried about you at all. That is amazing.

Sophia: That's good. Well, Andy, that's nice to talk to you honestly, and I believe that we had more questions but just the way it went. I can say that I feel inspired about everything you do, and it's adorable to see how you can combine different parts of your life into one beautiful bowl of energy, which is a nice thing to do and learn honestly. And I would like to read your book. Where can I find it? Is it in open source?

Andy: The book is for sale on Amazon, but Amazon doesn't sell it everywhere, and my distributor doesn't deliver; it can't send it around. So you can look where you are; there are sometimes used copies that people are charging too much money for. I'm not sure how to get it to my friends in Europe. For harbor space, I have to send them boxes of books every year. But if you have trouble finding it, please let me know; I'll get you a copy somehow, I promise.

Sophia: Okay, that would be nice, and thank you so much for sharing about your company. It sounds lovely, like Orbit Media Studios. When I hear Orbit Media Studios, I think about Orbit, you know the gum Orbit, but then with the blue, because it has orange colors, it feels so warm, well, sorry, just my imagination about the book and the company altogether.

Andy: Yeah, it's kind of a future. I don't know, it's not a very carefully designed brand, but it's doing okay.

Sophia: Okay, nice, nice, okay. Well, I believe that we'll be finishing. I will also like to learn about the events you do weekly, so maybe I'm going to find that more on your LinkedIn profile to see how you present the idea, and it's fascinating to learn how you deliver those websites. So a lot more to learn in the future.

Andy: Sophia, it was an immense pleasure to chat with you; feel free to reach out. Anytime I'm happy to help however I can. You know where to find me, and let's make this the beginning of many things.

Sophia: I hope so too. Okay, well, then have a good day. So it's the day; it's still a day for you.

Andy: And have a good night. I'll see you next time.

Sophia: Okay, take care, bye.

Andy: Bye-bye.