Digital marketing is a marketing component that has become main one among others thanks to development of Internet. Digital marketing brings together most popular conversion methods: search engine optimization (SEO), search engine marketing (SEM), content marketing, heatmaps, session replay, and more.
Andy Crestodina is a co-founder and Strategic Director of Orbit Media, an award-winning 38-person digital agency in Chicago. Over past 18 years, Andy has provided digital marketing strategies to more than a thousand businesses. He is a top-rated speaker at national conferences, a writer for biggest blogs, and host of a tiny podcast. Andy has written hundreds of articles on content strategy, search engine optimization (SEO), social media, and analytics.

Digital marketing is used to develop, create, and further promote site. He consolidates strategies to promote brand awareness, increase sales and build a company's image.
How digital marketing has changed since 2004
Digital marketing peaked in July 2020. Worldwide restrictions drove growth. The epidemiological situation made it impossible to sell goods and services offline.
Digital marketing is spread unevenly — in some countries; it is used more actively. This is reflected in number of requests and interest of visitors. Top countries where digital marketing services have highest rating:
Laos
Saint Helena
India
Nepal
Bangladesh
Depending on popularization of digital marketing in different countries, topics of rating queries also change.
Users are more interested in digital marketing services than information about it.
Digital Marketing Firm vs. Agency vs. Company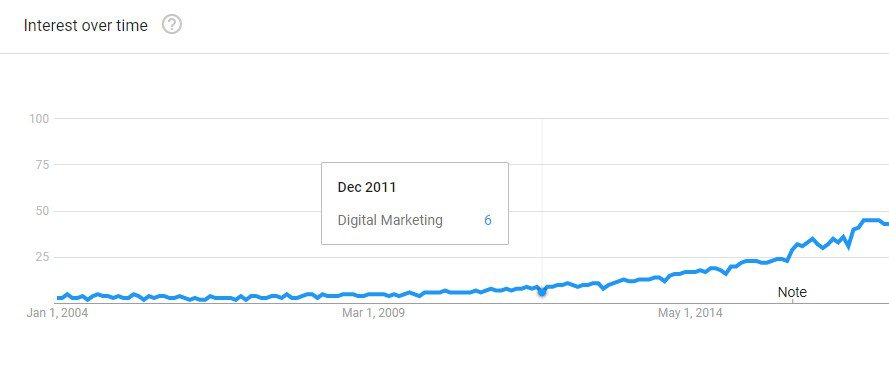 "Marketing agency" is often confused with "marketing firm" and vice versa. A marketing firm is a small company that provides a partial range of services related to marketing. The organization's staff is smaller than that of agency, but clients receive personal attention and opportunity to find solutions to problems by communicating directly with specialists. The distinctive features of cooperation include:
Individual approach to visitors
Flexibility in solving client problems (even if they appeared during development process)
The focus of proposed strategy
Use of new products and innovations in field of digital marketing
A marketing agency is an impressive-sized firm that provides complete (or nearly complete) marketing services. Agencies are hiring specialists in various fields, which expands range of services. Working with agency, you can:
Use proven methods
Do not delve into work done by agency
Get help from experts in a wide variety of niches
A large staff of specialists, whose responsibilities do not include practice in several niches, provides a higher quality work than "generalists" from a small marketing firm. And ability to get everything you need in one place wins over entrepreneurs, making agencies more interesting to consumers.
Digital Marketing vs. Online Marketing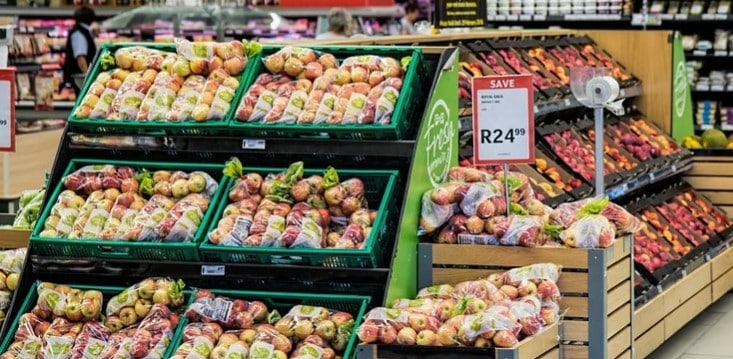 These concepts are confused and reversed as often as marketing agencies and firms. But in this case, there are much more differences. Having determined difference between terms, you can build a promotion strategy much more efficiently using unique tools to influence audience.
Digital marketing is a basic concept that includes targeted and interactive marketing of company's goods and services. Digital marketing promotes brands and companies without being tied to Internet, which greatly expands its capabilities.
Due to variety of analogs, you can achieve different results using same ad.
Online marketing, just like digital marketing, is evolving along with using technology. But tracking its development is much more difficult, and working with it requires skill: you need to know terminology and principle of operation of certain tools.
Digital Marketing Services

SEO optimization
Search engine optimization by researching highest search queries related to your niche can increase your site's amount of organic traffic. By analyzing queries and using them on a web resource, search engine optimization can make site more relevant to them —the popularity of site will increase.
One of main disadvantages of search engine optimization is slow appearance of first results. However, SEO optimization works for future, and you should not expect an immediate effect.
Local SEO optimization
In addition to adjusting content and structure of resource for search queries of customers, local search engine optimization is designed to make site more geographically located. Optimization uses keywords related to locality —city, region, or country where company is based.
Link building
It allows you to get more quality organic traffic by placing links to your site on more authoritative and viewed sites. However, to achieve positive results using link building, publishing unique content with hidden links is necessary.
Creation of an individual website design
The site's unique design will help gain more loyalty from users and attract new customers. Development of a design focused on modern trends will allow site to become more visible and memorable, reflecting on its popularity.
The strategy's downside is likelihood of no success: to get acquainted with super-design, user needs to select a site in search results.
Creation of content for publication on site
Expert and optimized content can not only make a resource more relevant to user requests. It will help search algorithms find your site faster. And site is more likely to appear in search results, thereby increasing traffic rate.
Digital marketing tools are:
Franchise SEO
Technical SEO
Pay Per Click (PPC)
Reputation Management
6 Best Digital Marketing Courses — Online Advertising
A package of courses to familiarize specialists with basics of digital marketing.
Price: there is possibility of free registration, but to obtain a certificate, you must pay course cost —$1997.
Lecturer: Jasmine Atherton Jasmine is Head of Social at Airbnb, managing social strategy for one of most valuable startups in world.​ Sophie Tahran walks us through strategy she uses to create content that spreads like wildfire – or pink mustaches.
Feedbacks: As a growth consultant working with tech companies, I'm also in need of sharpening and updating my skill set. Sometimes it's just reminders or advanced tactics and strategies, sometimes it can be learning a whole new skill. I've taken many ClickMinded courses that have helped me do a better job for companies I work with and close higher ticket clients.
A set of courses aimed at in-depth study of digital marketing tools.
Price, including certification – $406.
Upon completing course and passing all required exams, user will receive a certificate. The specialist can use document for his resume and prove his competence when applying for a job.
A free course, purpose of which is to teach young professionals to use digital marketing tools.
Certification — on a paid basis. Trainees' marks are above average.
A bundle of 12 courses in one —for young professionals. Introduces basics of digital marketing.
Instructors: Rob Percival has a degree in Mathematics from Cambridge University. He passionate about teaching kids to code he also run popular web hosting and design service. Daragh Walsh helps people succeed by giving them skills they need to grow their own businesses or build new careers.
Feedbacks: I think Daragh has wonderfully clubbed all aspects of digital marketing in this 12 in 1 course. Every topic was very well explained audio-visually with relevant examples. I would highly recommend this course to all those thinking of starting their own business or looking for a job in digital or social media marketing.
The course is designed for digital marketing experts to gain new and improve existing skills.
Price: with getting certified — €1999.
Feedbacks: Since I needed to change my career directions, I signed up for Digital Marketing Masters program from Simplilearn. The quality of content has been absolutely excellent. The trainers are experienced and helpful. The course videos are structured in a way that helps you to retain maximum amount of information.
The program boasts an extensive database capable of providing answers to all questions related to effective digital marketing.
Price: $399 per month is required to access content.
Instructor: Anke Audenaert led development of Digital Marketing programs at Udacity. She previously ran Market Research at Yahoo! Co-founded two companies, and is on marketing faculty at UCLA Anderson.
Local Internet Marketing and TOP 6 Ideas
Top 6 ideas that can significantly affect quantity and quality:
Optimizing your company page in Google My Business
Correction of all errors in SEO optimization
Checking and launching a responsive site
Conducting local events to attract customers
Launching a free consultation service to attract consumers' attention
Adding a company to all niche local directories
By combining these concepts and creating marketing strategies based on them, company will quickly acquire a base of regular visitors.
Examples of display ads
TOP companies using display advertising for attracting customers:
Coca-Cola

The company's banner demonstrates that product it produces will be a great addition to any family dinner. The inscription on right side of banner seems to put an end to message that company wanted to convey, motivating consumers to purchase product and recreate what is depicted on poster.
McDonald's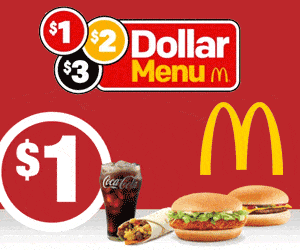 The company focuses on cost-effectiveness of purchasing several products at same time —the advertising banner clearly states that it is much more profitable for a consumer to buy a menu for $1 than to buy each item separately. The thought suggests that company cares about its customers and wants to provide them with best —at a price affordable for each customer.
Tesla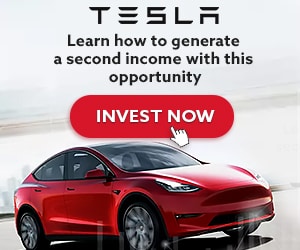 In its poster, Tesla offers to invest in development of organization. The poster itself "tells" client that he will be able to receive additional income by investing funds. The avant-garde electric vehicle in background is intended to convince consumer to make a positive decision finally.
Digital Marketing Campaign
Tell a story that can catch on.
Creating stories and extraordinary situations —the method is gaining popularity in digital marketing space.
In its advertising campaign, Heineken company decided to show people that regardless of their political views, they can cooperate. For this, campaigners were asked to answer several provocative questions. After recording their responses in an interview format, people with opposing views had to work as a team and complete assignments. Upon completing all tasks, they were included in an interview, where each participant spoke about their views on a particular situation. Finally, they were able to discuss their differences over a glass of beer and quietly go home.
Create a comfortable space for needy consumers
The tea company, which specializes in urinary problems and incontinence, was able to create an effective marketing campaign despite unpopularity of topic. Realizing that problem is not being discussed at every turn, Tena's company launched a special application and advertised it on their social networks. The app was developed for people with a delicate ailment and allowed them to share their experiences without fear of being misunderstood freely.
Leveraging customer interests to attract more buyers
Wholesome Culture is a fashion brand that has launched an extraordinary marketing campaign based on interests of its customers. The company publishes content on topics of healthy eating, vegetarianism, and vegan diets. To distribute its materials, firm uses healthy eating issues and pop Culture, and viral memes. With help of memes, company's content is rapidly promoted on social media, attracting thousands of readers. Using branded hashtags in conjunction with hashtags of popular topics helps brand popularize its products and introduce them to more users.
Conclusions
Digital marketing is multifaceted. Thanks to huge number of tools, entrepreneurs can create successful websites for their companies and increase customers through advertising. However, for digital marketing to bear fruit, a businessman needs to understand what techniques to achieve his goal and integrate popular marketing strategies into his website.