Digital marketing strategies are crucial for businesses thriving in the digital world. In today's fast-paced market, having a strong online presence is essential for attracting new customers, building a base of potential clients, expanding your business, and increasing profits and brand popularity.
To achieve these goals, well-known brands incorporate user behavior analytics based on tools like Plerdy into their strategies. Often, non-targeted traffic lands on websites, making it necessary to continuously improve the website's usability and design, both during creation and SEO. But ultimately, the super goal remains sales.
The final objective of a digital marketing strategy should always be clear: to attract new customers from different traffic channels, build and grow a potential customer base, expand the business, and increase profits and brand popularity. A well-formulated plan motivates employees and reduces the financial costs of an advertising campaign.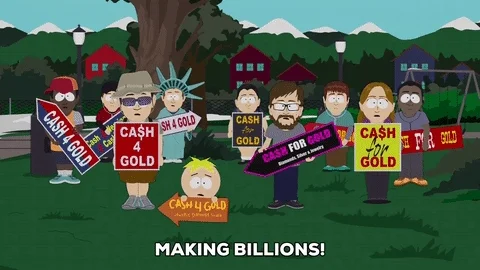 In this article, we'll explore the tasks and goals of digital marketing strategies and provide expert insights on developing a successful campaign that drives your business forward.
What is Digital Marketing Strategy?
A digital marketing strategy is a roadmap you need to grow your business. It is realized through the use of various marketing channels.
Why you need a digital marketing strategy:
Increased return on investments.
Structuring actions.
Analysis of audience reaction.
Collection of real statistics.
How to develop a digital marketing strategy:
Set a goal. You must clearly understand the final result you want to achieve, what needs to be done, and what budget you need to set.
Find out your target audience. How well you know your customers' habits and needs determine your advertising campaign's success and the correct use of your budget.
Describe your client's profile (ICP). Facebook Audience Insights and Google Analytics are great tools for this. Understanding your audience's web habits improves sales. SEO or Google Ads should be addressed when discussing an online store.
Identify effective marketing channels. Answer these questions:

How exactly will you promote your product?
Where is it better to buy it?
What sites do your target audience visit most often?
If it is a local site, they mainly use Google Ads, My Business, Facebook Ads, and local directories. SEO is best for an online store. Of course, it all depends on the planned budget. The average spending on one advertising campaign in the United States is $1,000-10,000 monthly. Explore other traffic channels like TikTok and Instagram. Initially, it is best to choose 1-2 channels and put maximum emphasis on them. Other traffic sources can be added later.
Set up the technical part. To do this, it is necessary to automate e-mail correspondence so that mailing will be quick and efficient. First, check the site for errors in the user's conversion path. Next, do usability testing for responsiveness and PC versions of the site. Use the checklist here to help you do this usability checklist. Finally, it is important to check the site before launching advertising campaigns. Otherwise, you run the risk of getting a very low conversion.
Create a chatbot. This will simplify and improve communication with messengers.
Put your team's efforts on the right track by using the right tactics – and remember the end goal.
Why is Digital Marketing Strategy Important?
A digital marketing strategy is an important part of business development. Several aspects support this fact:
Real estimate of the demand for the product. You will see how many people are willing to pay for a product. This makes up your potential profit. Also, you can understand the effectiveness of your product marketing strategies. Explore CPL and use this great metric to calculate your campaign effectiveness. Finally, you can check how many impressions a particular request has in the Google Keyword Planner Tool.
Understanding your customers. The better you understand your audience, the better the website becomes. The product must always be in stock and meet the requirements of potential customers. Otherwise, they won't buy it. A high-quality product page includes a detailed description of the characteristics or features, photos, prices, reviews, and discounts.
Reducing the risk of losing money. Proper use of finances allows you to make your online store more interesting with a smaller budget.
Avoid duplication. The strategy should be designed clearly for your target margin categories in the store. Using someone else's promotion plan is ineffective, and doing so will waste time and resources.
Determining your market share. The potential audience will statistically demonstrate the demand for your product. Analyze this data and determine why people should buy your product. Collect statistics with Google Keyword Planner Tool. The resulting numbers will show how much traffic you will receive from Google Ads, search engines, and organic traffic.
Optimization of human resources. Each employee must fulfill their assigned task. This requires creating and implementing a phased action plan.
The speed of project implementation directly depends on the work of each person. Therefore, the team must act like a well-oiled machine.
6 Types of Digital Marketing Strategies
There are several main digital marketing strategies. The action plan always depends on the product type and its target audience.
The most common digital marketing strategies are listed later in the article.
Social Media Marketing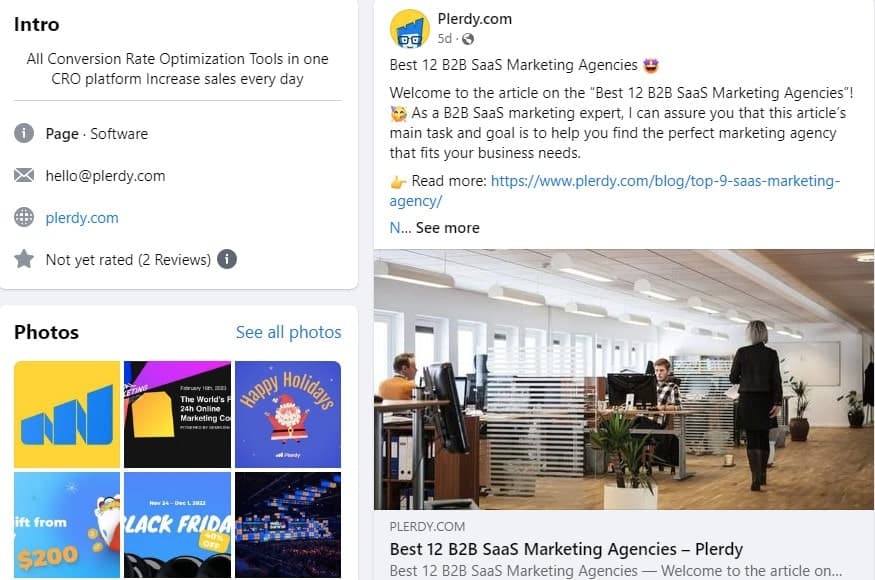 SMM is a good opportunity to promote a product or service on social networks. The most popular platforms for advertising campaigns are:
To promote your product well on social media, you must specialize in B2B and LinkedIn services.
How does it work?
Social media gathers customer data. Then, advertising offers are formed based on their interests. Facebook and Twitter are great for native text ads, while visualization plays a major role on Instagram.
Video Content
Videos are a very powerful tool for influencing your audience.
These are the types of videos used to achieve digital marketing goals:
Educational. Demonstrate to the consumer how your product can be used to their benefit. Create a mini-course or short blog with tips.
Interview. An expert recommendation is a powerful argument for purchasing your product.
Reviews. The buyer feels that a real person is in dialogue with them. Due to this, there is trust in you as a seller.
Videos from events. These can be from seminars, meetings, or parties. Create the illusion of being in the audience.
Demonstrations. The buyer needs these videos to get to know the product better.
Google Ads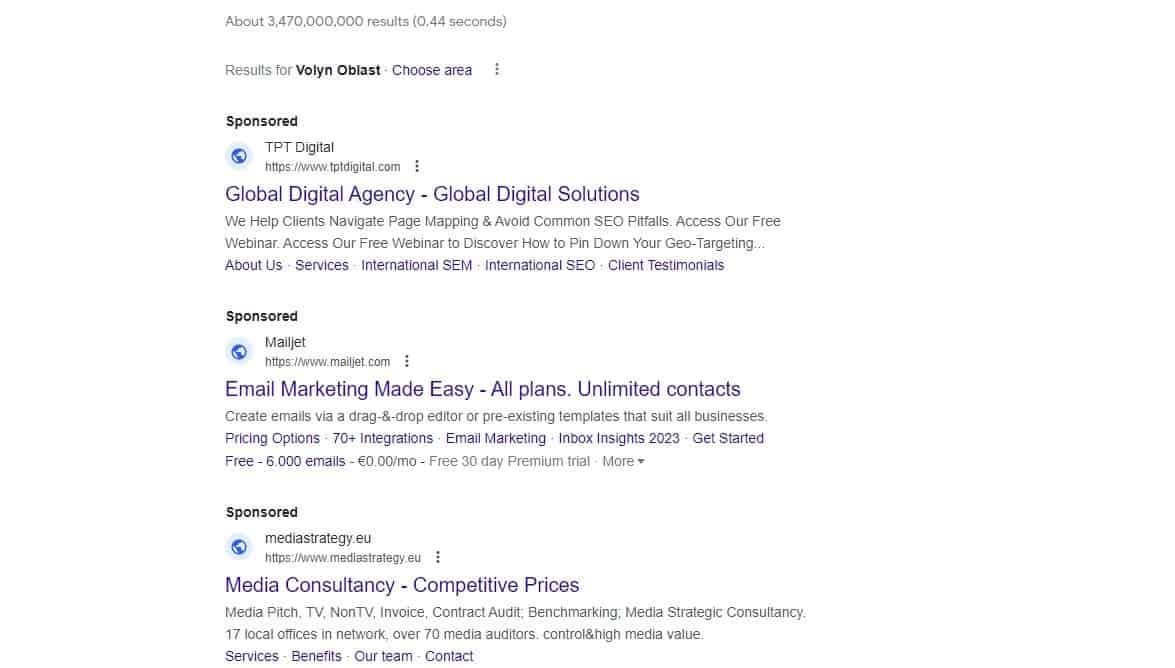 Paid ads at the top of Google searches look the same as regular ads, except for one detail – they all have an "Ad" particle. Based on the auction, these results are displayed at the top of the search page. Many users click the first link and do not think this is an advertisement.
This method works well for companies looking to increase traffic to their site quickly. However, it is important to remember. There are very expensive requests – up to $100 per click – which sometimes may not pay off. Therefore, you need to calculate the ROI before choosing a channel. The selected traffic channel may not be efficient enough to make it worthwhile.
Email Marketing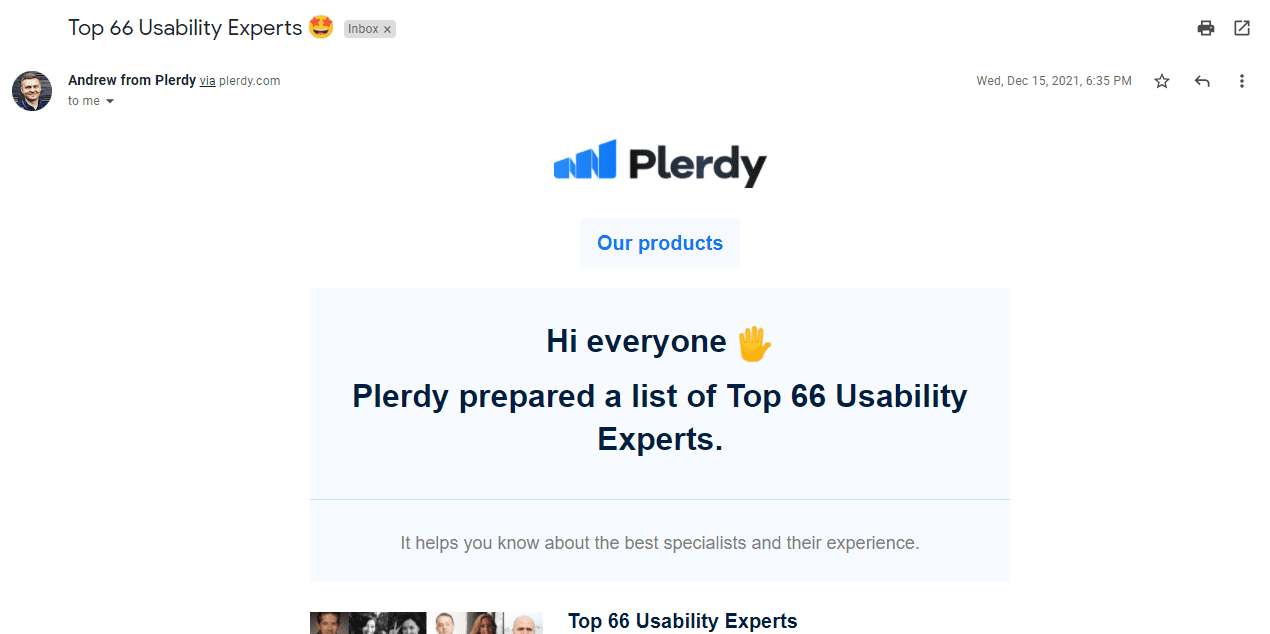 The most popular and effective digital marketing method out there. Of course, that is only the case if you have your own collected email database. Buying unknown email addresses risks creating spam and negative user reactions to your brand.
The method works great if you must identify your audience's interests, create a relevant ad offer, and set up your mailing list.
To send emails, you must first create a lead base. These people will read your email rather than send it to their spam folder. Greeting cards and thank you letters increase customer loyalty while notifying them about all current promotions.
Search Engine Optimization (SEO)

SEO – optimizing your site increases the number of potential customers.
The closer the site is to the TOP 3, the more organic traffic you will gain from the Google search engine. This is because Google analyzes your website based on algorithms – how well it matches user requests – before it forms the rating. Therefore, starting by analyzing the keywords potential buyers seek in this niche is necessary.
A detailed analysis of your web pages should be based on the following:
Studying the use of keywords.
Understanding to what extent a service or category of goods meets the target audience's requirements.
Correction of all SEO errors that prevent Google from indexing the site.
Creating a strategy for getting backlinks.
Skillfully performed SEO optimization helps to attract high-quality traffic to the site.
Marketing Analytics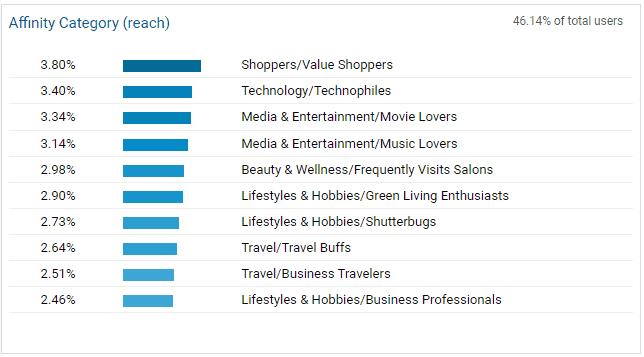 This method helps analyze the project's current state and determine the development perspective. Marketers need marketing analytics to monitor user behavior on a website page. The main disadvantage of this method is a large amount of data that needs to be constantly processed. With Plerdy, you can easily analyze an ad campaign and build hypotheses to improve usability.
Marketing analytics are also needed to:
Measure and objectively assess brand capabilities.
Compare attribution metrics online and offline.
Drill down to human-level data.
Contextualize customer and market information.
Incorporate different types of marketing into your strategy, and be open to more than one or two methods.
What is the Difference Between Digital Marketing Strategy and Digital Marketing Tactics?
Marketing strategy and tactics – what's the difference between these terms? Let's figure it out in order.
Marketing strategy contains the steps you need to take toward achieving your goals. How to build your marketing strategy:
First, determine what makes you stand out.
Second, try to emphasize that in your promotion campaign plans.
Last, calculate finance costs, human resource costs, and deadlines.
This will determine the profitability of your ad campaign and the estimated profit. It is necessary to draw both positive and negative predictions of results. Develop a plan of action in the event of an ad campaign failure. Analyze competitors' sites and find their weak points. Remember: the flaws of your opponents are your advantages. Once you have set your ultimate goal, determine how you will achieve it.
Marketing tactics are a set of tools for successfully implementing a marketing strategy. For each site, you need to develop an individual plan. Here are the marketing steps that are used most often:
Website or online store development.
Analyze market potential based on user queries.
Site improvements and testing new targeted traffic channels.
Analysis of competitors from the site's point of view and advertising campaigns. This can be easily done using similarweb.com, ahrefs.com, and semrush.com.
Launch the first Google Ads campaign and analyze the results of the micro and macro versions.
On-page site optimization followed in 1-2 months by off-page planning.
Using Plerdy, conduct an ongoing analysis of user behavior based on click maps and video sessions and study site elements' impact on sales.
Digital marketing strategies and tactics are interdependent – use them simultaneously to achieve your business goals.
How to Create a Digital Marketing Strategy

Digital marketing is a field that is always changing, so businesses have to keep up with the newest strategies and tactics. With so many options, jumping right into the action can be tempting without putting much thought into a clear plan. A clear strategy reduces waste, adds focus to your efforts, and builds on what is already working.
To create a solid digital marketing strategy, you need to follow these ten steps:
Explore the landscape and analyze your results to get a clear idea of your starting point and a deeper understanding of your customers.
Map out your strategy using the GSOT framework (goals, strategies, objectives, and tactics) to help you align your plan.
Define your target audience and create buyer personas for your ideal customer.
Build your content strategy based on your marketing objectives and target audience.
Choose your channels and tactics based on what resonates with your audience and contributes to meeting your objectives and goals.
Set key performance indicators and benchmarks to measure your progress and success.
Execute with best practices and ensure you are using the right technology.
Analyze and adjust your strategy based on your results and pivot as necessary.
Confirm your differentiators and incorporate this message into your digital marketing roadmap.
Track your progress and always look for improvement opportunities.
By following these steps, you can create a comprehensive digital marketing strategy to help you focus your efforts on the areas most likely to drive business growth. So take the time to invest in your strategy, and you'll see the results in your digital return on investment.
Reasons Why You Should Hire a Digital Marketing Agency
In our digital age, businesses must reach their target customers and raise brand awareness. But digital marketing is hard and takes a lot of time. You must know much about SEO, social media, web design, and PPC. Hiring a digital marketing agency can ensure that your marketing strategy is implemented effectively, freeing up internal resources and improving marketing effectiveness.
Here are seven signs that indicate it's time to hire a digital marketing agency:
You lack the necessary skill set in-house
You're not planning for the future
You've seen a decline in sales or leads
Your website is outdated
You aren't tracking key analytics
Your content is outdated or infrequent
Your business is growing
When you hire a digital marketing agency, you can expect an in-depth analysis of your current marketing strategy and the development of a new strategy. They will help you create a buyer persona, conduct an SEO audit of your website, and add lead generation and marketing automation to your content strategy. They will also create a social media strategy to promote your content on the best channels for your ideal customers and optimize your website and content for search engines. Digital marketing agencies will also analyze and report your website's traffic and visitor behavior.
Hiring a digital marketing agency can be essential to a business's success in reaching potential customers and growing its brand visibility. Choose a company with a proven record of success and a consultative approach to your business's marketing efforts to ensure the best possible results.
6 Digital Marketing Strategies Examples
Let's look at specific cases to understand better how marketing strategies work. Then, we will analyze five examples of advertising campaigns for global brands to do this.
Why have these digital marketing strategies successfully generated huge profits for corporations?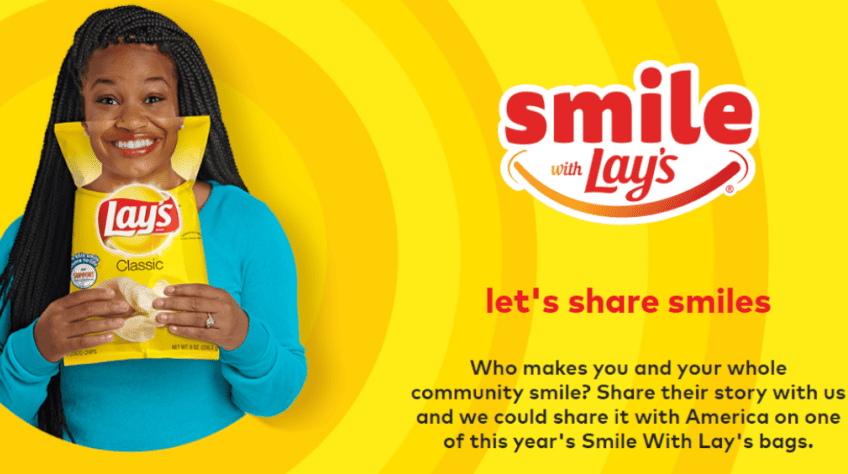 Lay's is a potato chips company. It is an offshoot of the PepsiCo holding.
The essence of the unique #SmileDekeDekho ad campaign was a simple smile. 350 influential and popular personalities from all over the world were selected to promote the company. They became the brand ambassadors and the faces of the advertising campaign.
Why this marketing strategy was successful:
Flash mob on social networks. Snapchat and Instagram users took photos with a packet of chips and thus attracted new customers.
Good mood after purchase. A pack of chips was associated with a smile and a positive mood for consumers.
Active, positive action is what truly unites people around the world. Digital marketing has a variety of strategies, but the one where the audience is screaming about the product is the most effective.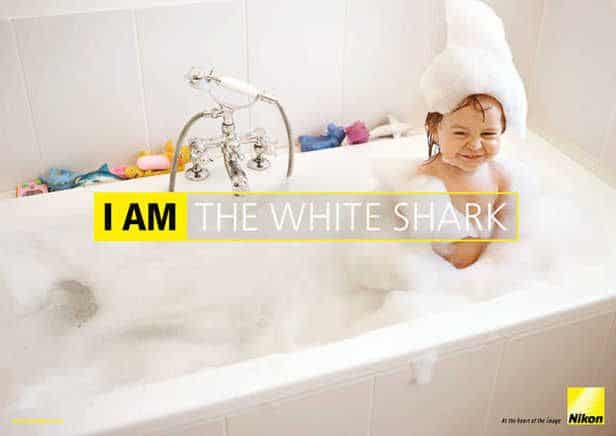 The company launched a flash mob: "I …" – each person could try on any role and capture it in a photo. This ad worked especially well with examples of childhood nostalgia. Remember how we played with bubbles in the bathroom or pretended to be a shark there? Thousands of consumers remembered how fun it was – and happily, as adults, took funny pictures.
Why this ad campaign is good:
Brand association with positive moments in life.
Involvement in something interesting and large-scale.
Please note that positive activity was involved in this project, as in the previous example. This is the optimal digital marketing strategy.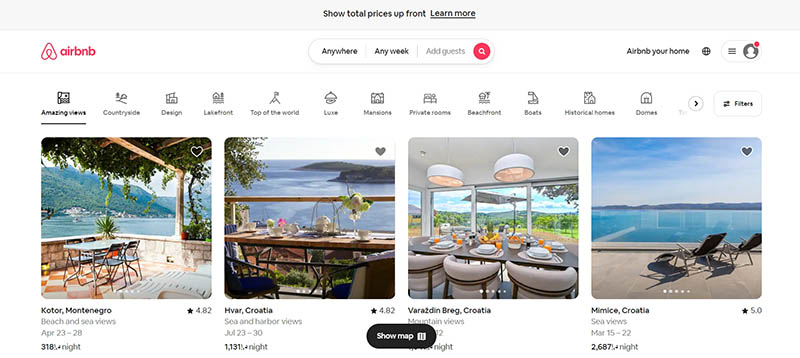 Airbnb is an online marketplace for posting classifieds and finding short-term home rentals worldwide. The company took a comprehensive approach to its marketing strategy. First, the site advised the owners to present their property in the best possible light.
Airbnb has created neighborhood guides to help customers pay attention to the addresses they want. Thus, clients saw sights and cafes and places to rest.
Why this ad campaign was successful:
Users take this offer as advice.
No obsessive sensation is created.
A wide choice – the client chooses what is right for them.
Trust and an assortment of options are the main strengths of this campaign. Airbnb uses digital marketing strategies to help sellers communicate their products. In this case, the consumer decides whether the proposed product is interesting. The advertiser proposes but does not impose.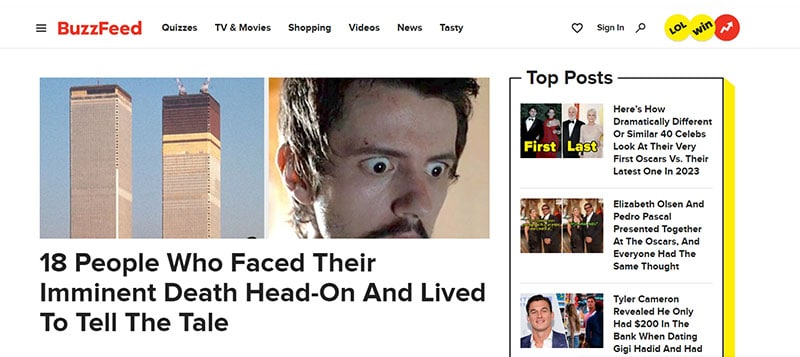 BuzzFeed is a media company that has gained incredible popularity among users precisely because of its advertising.
The bottom line is that each person indicates their interests when registering – based on this, a mailing list with promotional offers is created. For example, if you like to eat pizza – get an email list of restaurants and cafes that are tasty and inexpensive.
Why users love this ad campaign:
Personalization. Each person feels that these offers have been specially selected for them.
Need. People are interested in savings, so these letters are read, not deleted.
Such simple techniques always increase consumer loyalty to the company. BuzzFeed is an example of a smart strategy focusing on user interests. The company eventually used more sophisticated digital marketing tactics and was equally successful.

When you think of killer content marketing campaigns, the name that probably comes to mind is HubSpot. As a SaaS marketing company, HubSpot has become one of the most trusted sources of information and a well-known name for content marketers worldwide. From in-depth B2B content marketing guides to their state of marketing reports, HubSpot has become a go-to knowledge hub for new and seasoned content marketing professionals. So, what's their secret?
Like any other inbound marketing plan, HubSpot first needed to identify its target audience from among the masses. So they started by focusing on small and mid-sized business owners and marketing managers. But that was only part of what HubSpot did to add value for its prospects.
Blogging has been central to HubSpot's content marketing plan, but with time they have diversified and included several other forms of content in their strategy too. HubSpot content is categorized into blogs, newsletters, videos, podcasts, resources, and social media content. HubSpot took its blog very seriously, categorizing its content for different niches, including marketing, sales, service, website, and industry news. Apart from simplifying the search for relevant content on the blog, this segregation also benefited HubSpot's segmentation.
HubSpot's social media content strategy is on point as well. They have a widespread presence on almost all the popular social media channels, and their social media accounts are very active, ensuring they don't just have a presence but are seen often by their followers. HubSpot's content marketing strategy relies heavily on thought leadership content, content repurposing, updating existing content, creating well-defined audience personas and segmentation, and creating high-quality, valuable, learning-focused content through their HubSpot Academy.
Overall, HubSpot has shown us the importance of building credibility among your audience. With honest, authoritative, and high-quality content, it is only a matter of time before your brand earns a solid reputation among its audience. You can earn their trust by understanding your prospective users, knowing their challenges, and creating content that can offer a solution or help them find their solutions. HubSpot's success is a testament to the power of content marketing when executed correctly.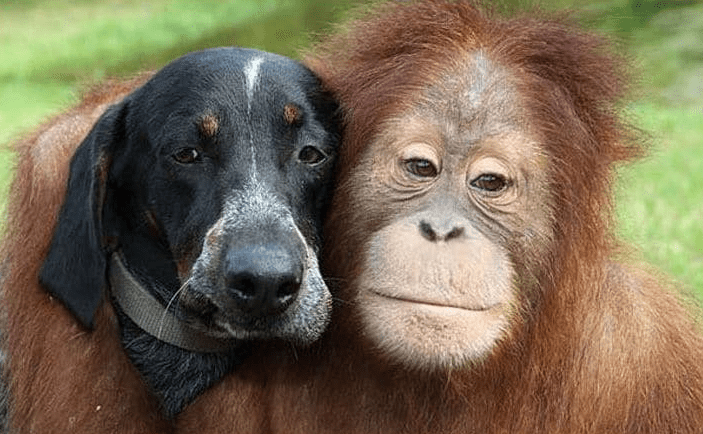 Android is the most popular operating system in the world. However, it also needs constant promotion and advertising. For example, the Friends Forever animal video ad campaign splashed online.
Why this marketing strategy is attractive:
Users need to have the impression that this is an advertisement.
Customers associate a positive video experience with the company.
Fact: Users are happy to share videos that cause affection. This strategy is not like direct advertising. Instead, it perfectly demonstrates the essence of digital marketing – to captivate the user and create positive associations with the product using digital tools.
Digital Marketing Case Studies
Digital marketing strategies constantly evolve, and case studies can provide valuable insights into successful campaigns. These case studies showcase the power of digital marketing and the innovative ways businesses use technology to achieve their marketing goals. In this article, we'll look at 10 unique digital marketing case studies and explore the strategies and tactics that made them successful.
Main Features of Effective Digital Marketing Strategies:
Customer-Centric Approach: The most effective digital marketing strategies put the customer at the center. By understanding the target audience's needs and preferences, businesses can tailor their marketing messages to resonate with them and drive engagement.
Data-Driven Insights: Data plays a crucial role in digital marketing strategies, and businesses that leverage data insights to inform their decision-making are often more successful. By analyzing customer behavior, engagement metrics, and other key performance indicators, businesses can optimize their digital marketing campaigns for maximum impact.
Creative Content: Engaging content is essential for any digital marketing strategy. Successful businesses use a variety of formats, such as videos, infographics, social media posts, and blog articles, to capture their target audience's attention and drive engagement.
Digital Marketing Case Studies:
| | | |
| --- | --- | --- |
| Company | Campaign Name | Strategy |
| Dollar Shave Club | "Our Blades Are F***ing Great" | Viral Video Marketing |
| Airbnb | "Live There" | Personalized Content Marketing |
| Coca-Cola | "Share A Coke" | Social Media Marketing |
| Old Spice | "The Man Your Man Could Smell Like" | Humorous Video Marketing |
| Blendtec | "Will It Blend?" | Viral Video Marketing |
| GoPro | User-Generated Content | Social Media Marketing |
| HubSpot | Inbound Marketing | Content Marketing |
| Oreo | "Dunk In The Dark" | Real-Time Social Media Marketing |
| Dove | "Real Beauty" | Emotional Storytelling |
| Zappos | "Delivering Happiness" | Social Media Marketing |
A customer-centric approach, data-driven insights, and creative content are key features of effective digital marketing strategies. By adopting these best practices and keeping up with the latest trends, businesses can create successful digital marketing campaigns that drive engagement, generate leads, and increase revenue.
Conclusion
Developing and implementing effective digital marketing strategies can make a significant difference in the success of a business. Companies can create a well-organized approach to achieving their goals by using structured templates and published management processes. Prioritizing activities and back decisions with reliable measurement and multiple testing is important to prove their efficacy. Influencers and affiliates can also play a vital role in driving traffic and increasing conversions. Using tech, modeling, and interactive devices can provide highly engaging and personalized experiences for every user across multiple devices. To achieve the best results, businesses should prioritize mobile optimization, integrate SEM into their decision-making process, and cover every aspect of their online presence, including CRO and SEO. Engaging with customers through genuine and eye-catching content is crucial to building relationships and customer acquisition. Plerdy is a highly effective tool that businesses can try for free to improve their website's usability and increase conversions. Let's create successful digital marketing strategies that fit our organization's goals and structure while utilizing the latest digital marketing practices.