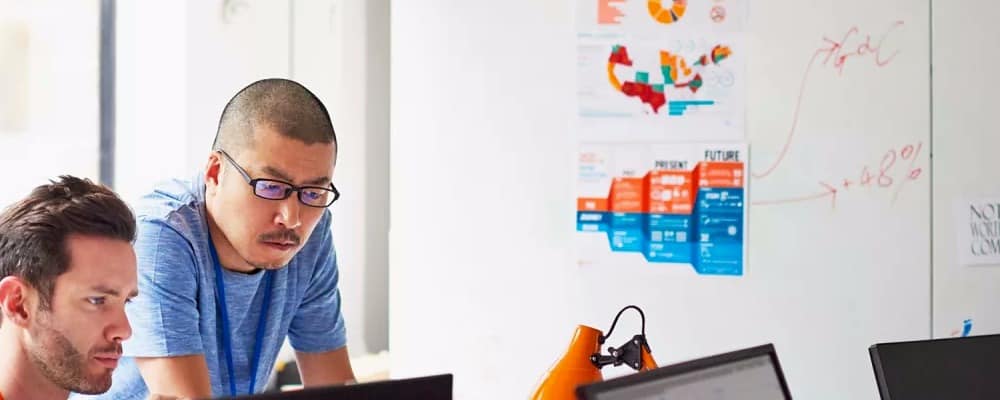 In this article we look at some common mistakes businesses involved in e-commerce make. Many of these mistakes concern some quite fundamental aspects of e-commerce. A good understanding of these issues should assist you with your overall e-commerce business strategy and place your company on the path to success.
What is ecommerce?
Ecommerce simply means transactions or business carried out electronically on the internet, such as buying and selling goods and services. One of the most obvious forms of e-commerce is online shopping conducted either by consumers to businesses (b2c) or between businesses (b2b).
Why is it important to get your e-commerce strategy right?
It is no secret that consumer behaviours have evolved in recent years as more people have turned to the internet to do business in place of, or in addition to, traditional methods.
The success of some well-known online marketplaces has also contributed to this trend and attracted many shoppers for many reasons, from convenience to bargain hunting.
With research showing that approximately 81% of consumers go online before heading out to the store, it is clear that having an online presence is a vital marketing and sales strategy for any business to have in current times.
There are many benefits that both businesses and consumers can achieve from e-commerce, but there are also many pitfalls. Here are 10 common e-commerce mistakes, put together to help you avoid making the same mistakes:
1. Poor search engine optimisation
We have written extensively on search engine optimization (SEO) and its importance for online businesses cannot be overemphasised.
SEO refers to various techniques that enable web pages to rank highly on search engine pages and generate traffic to your website. It is vital that your website and all the individual web pages are optimised for search engines.
As more and more people go online to carry out research and make purchases, it is important that these potential customers are able to find your business online.
Interesting research revealed that a whopping 43% of e-commerce traffic comes from Google search, which is a very good reason to take SEO seriously.
We explain some simple SEO tactics you could adopt for maximum benefit in our blog. One example is identifying what keywords or phrases your target customers are likely to use when searching the internet. You then need to optimize your website by using these keywords in phrases and regularly uploading content such as blogs and articles that contain these relevant terms.
Also, be sure to optimise your website so it can be accessed on mobile devices, such as tablets and smartphones.
2. Slow loading web pages
Now that customers have located your website, it is a really big turn off that it takes ages to load.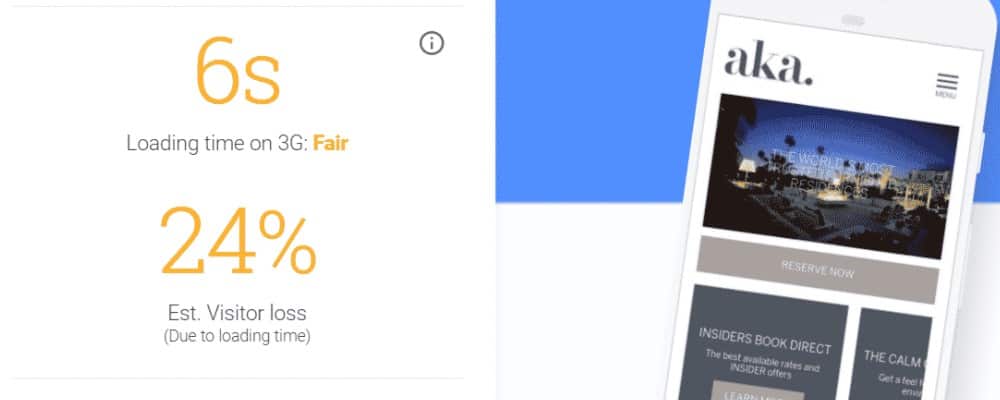 There are some quite interesting statistics that show how a slow loading web page could affect your ecommerce business. According to research:
39% of consumers stop trying to access a website if it takes too long to load.
47% of customers expect a web page to load in two seconds or less.
A quick loading web page is important for continued loyalty of 52% of online shoppers.
14% of consumers will begin shopping at another site, and 23% will stop shopping or walk away from their computer.
It isn't surprising that consumers give up after some time trying to access a website. If you think about it, many people are attracted by the ease and convenience of transacting online.
Unfortunately, the longer it takes for your site to load, the more likely people are to lose patience and look elsewhere. Your business will be losing customers, which is really not what you want!
3. Too many products, no clear niche
Imagine physically walking into a store selling so many different types of products without any clear theme connecting these items together.
For example, you walk into a showroom selling cars only to find they sell other products like pet supplies, hardware, beauty products, school uniforms – the list could go on!
Or maybe you are involved in affiliate marketing and you stockpile your site with so many affiliate links reviewing a ton of products and services, some of which may conflict with each other.
This immediately creates a branding issue for your business. Consumers can become confused about what you as a online retail business stand for and where your expertise lies. Consumers could easily lose confidence in such an arrangement, which could ultimately cost you that valuable sale.
If you are interested in offering a wide range of products and services, it is best to think of what categories these fall into and consider setting up a different website for any product or service that do not fit together.
4. Poor quality images
Aesthetics is very important when doing business online, especially when it comes to shopping for products like clothes, vehicles or hardware.
Since consumers are not able to try on items of interest or feel the fabric before purchasing, it is important that you are able to provide pictures that fulfil these objectives as much as possible.
Poor quality images that may be blurred or grainy are less likely to be as persuasive as clear, sharp and colourful pictures. The number of pictures you upload are also important, especially where you provide images taken under various lighting, different weather conditions and zoomed in.
5. Poor product descriptions
Most consumers generally have an idea what they are looking for before they start their online search.
For example, a consumer who searches for an all-in-one printer and scanner is clearly looking for an item that fits that description. One important reason why a consumer will choose to buy the all-in-one printer and scanner you offer, rather than the one your competitors are selling, is the way you describe the product.
It goes without saying that the grammar you use should be free from error and the language and tone used suitable for the audience. You want to cover in sufficient detail the technical stuff like the specification of the item, but also emphasise how your product will benefit the consumer.
6. Poor customer service
Poor customer service can really be a deal breaker. No matter how user-friendly your website is and how well it ticks all the other boxes, if customers do not have a good experience when communicating with you that could cost you a sale or prevent customers from returning to your site in the future.
It's worth having a clear contact page and having in place a procedure for receiving communication from consumers and responding promptly. The same applies to your return and refunds policy. There are many sites that make it very easy to make a purchase, but then have quite a complex returns and refund policy (or worse, no policy at all) which can be quite frustrating.
7. Poor marketing strategy
Running an online business is, in many ways, similar to running a physical one. As with most businesses, it takes time and effort to make sales and a key aspect of ensuring this happens is your marketing strategy. It is a mistake to think that customers will just find your store, buy products and remain loyal with minimal effort from you.
A marketing strategy will usually be poor if it is not suitable for the targeted audience. An example could be opting not to use any social media to market products when the products you sell are mainly used by people who consume social media.
8. Insufficient shipping options
The competition for customers online can be intense, so give your ecommerce business an advantage by providing a wide range of shipping options at checkout. Shipping options could include free shipping increasing to more expensive shipping usually when a shorter delivery time is on offer. Failing to do this could be costly.
9. Insufficient payment options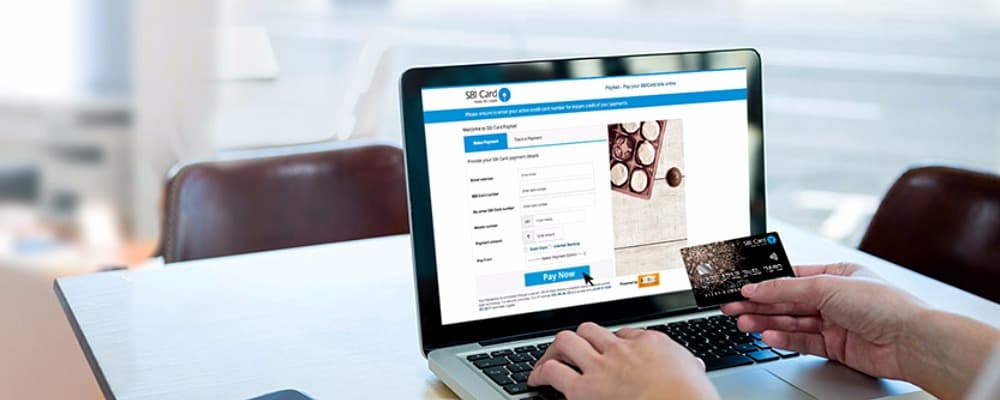 Similarly, restricting payment options to say payment by cheque only, for example, could be equally costly. Bear in mind that consumers who shop online are usually attracted by the convenience and speed of online transactions.
A good step will be to include a range of much quicker methods of payment.
10. Lacking awareness of rules and hidden costs
If you decide to trade via an online marketplace rather than on your own website, be sure to familiarise yourself with the rules and costs that come with many of these ecommerce platforms.
There are usually rules about what you can sell, how you describe products, deadlines for paying invoices and many others. Failing to observe the rules could lead to your account being suspended or closed.
You should also consider whether it is profitable for you to trade on these online retail platforms, when you take into account the fees and other costs associated with using these ecommerce solutions.
We offer a wide range of products and services here at Plerdy specifically tailored to e-commerce businesses. Contact us today to discuss your options.