When you type a search term into Google, think about how often you reach the second, third, or twentieth page of search results.
You won't need to because the information you were looking for is already present in the first few results on the first Google page.
SEO is useful for eCommerce businesses because, over time, it aids in bringing in new customers. It also enables you to forge better relationships with them by gaining their confidence.
This blog post has covered the best eight eCommerce guides on SEO best practices for your convenience. Whether you are an online business or a professional in digital marketing, you will find it helpful to know about key features and go deep into the subject. Below, you will find a rundown of the best SEO practices in eCommerce.
What is Ecommerce SEO?
Ecommerce SEO is optimizing your online store for Google search engines, making it easier for customers to find similar products. In this case, Google will rate your website as relevant. It's like putting a sign on your store in the middle of a busy shopping district. Still, instead of a physical sign, you use keywords and metadata to tell Google and other search engines that your store is open for business. According to expert Neil Patel, "SEO is the process of optimizing your website to rank higher in the SERPs for certain keywords or phrases. For example, suppose you sell handmade soap. In that case, you need to optimize your website for keywords (primarily commercial-type keywords) like "organic hand soap", "natural body soap", and "handmade soap to buy" so that people who search for this type of product will find your store.
Why Does SEO Matter For Ecommerce?
Think of SEO as the ultimate online shopping concierge, guiding customers straight to your virtual storefront. It's the secret weapon for eCommerce success, making it easier for your target audience to find you among the millions of other online stores. Unlike social media ads or paid search, SEO traffic is free (not really, because you need to invest in SEO first) and often more valuable because it comes from customers actively searching for products like yours. As the famous marketer Seth Godin says "SEO is the cheapest and most sustainable way to drive qualified traffic to your website." It's like having a personal shopper working around the clock, directing the right customers to your store and increasing your chances of making a sale.
List of 15 eCommerce SEO Checklists and Best Practices
We've compiled a list of 15 tips for eCommerce SEO. Of course, these tips may differ or be more in-depth for each situation.
Research and use relevant keywords


Using the right keywords (based on Ahrefs or Google Keywords Tool) in your product titles, descriptions, and meta tags can help search engines understand what your products are about and make it easier for customers to find them. For example, suppose you sell handmade soap. In that case, you should include keywords like "organic," "natural," and "handmade" in your product titles and descriptions. Another tip is to analyze your eCommerce competitors' SEO traffic, which can be done with Ahrefs or Semrush.
Optimize your website's structure


A well-organized website with clear navigation makes it easy for search engines and customers to find what they're looking for. Imagine your website as a physical store, you would want to make it easy for customers to find what they're looking for, and the same applies to your online store. This is already done if you choose the Shopify platform for your eCommerce business.
Use alt tags to describe images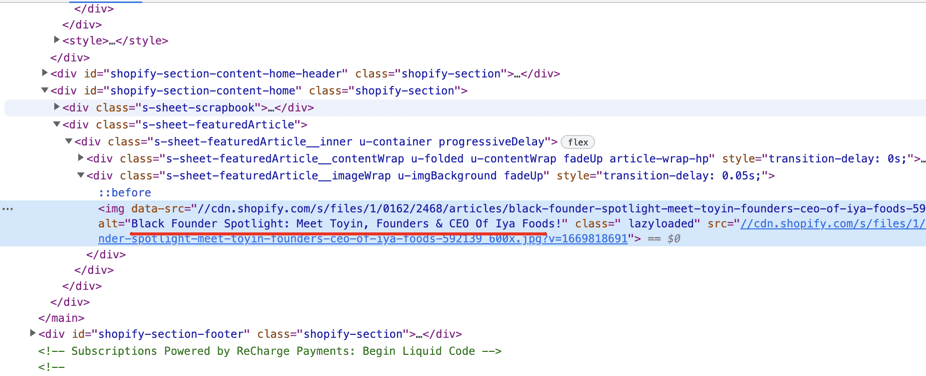 Alt tags provide a text description of images and videos, which helps Google understand the content on your eCommerce website and makes it more accessible to visually impaired users. When adding images to your site, add a description of what's in the image using alt tags. It also increases the likelihood of getting into the SERPs with images, or the image will be in the SERPs.
Create and submit a sitemap.xml to Google Search Console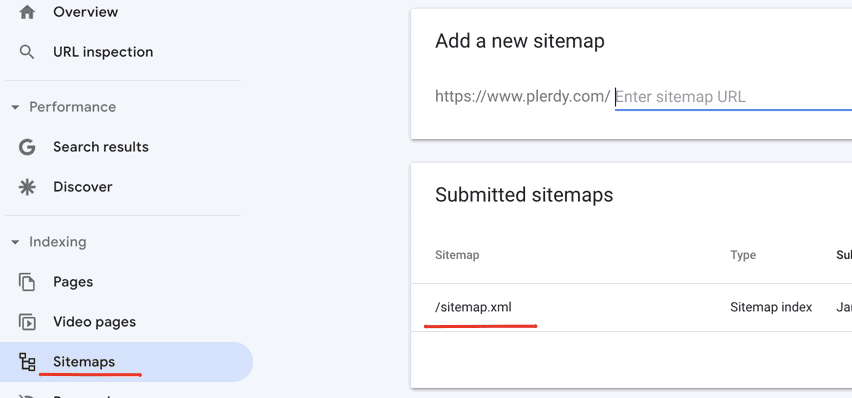 A sitemap is a file (XML) that lists all the URLs on your website, making it easier for search engines (Google) to crawl and index your website. Just like a map that helps visitors navigate a city, a sitemap helps search engines navigate your website. If your eCommerce website has up to 1000 pages, you don't need to send it to GSC for now.
Use header tags
Using header tags like H1, H2, and H3 to organize your content makes it easy for Google to understand the structure of your page and for users to quickly scan the page and find what they're looking for. It is also important for SEO that the keywords of the category names are in H1, H2 H3.
Create unique product descriptions
High-quality and unique product descriptions not only help search engines understand what your products are about, but they also help persuade customers to buy. For example, suppose you're selling handmade candles. In that case, you can include information about the materials used, the scent, and the burning time in your product descriptions.
Use internal linking
Internal linking is when you link to other pages within your website. This helps search engines understand the structure of your site and which pages are important, and it also helps users navigate your site. For example, if you have a blog post about the benefits of using handmade soap, you can link to your handmade soap products within that post.
Optimize your website for mobile devices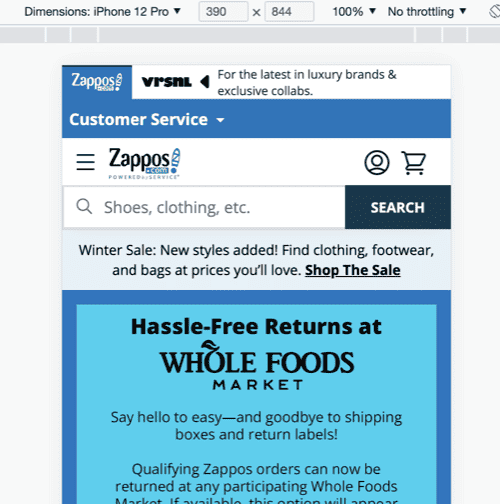 People use smartphones every day to shop online, so it's important to ensure your website looks and works well on mobile devices. Imagine having a store that looks great on a desktop but could be better on mobile. You would lose a lot of potential customers. To check, you should use the href="https://search.google.com/test/mobile-friendly">Mobile-Friendly Test.
Use social media
Social media can be a powerful platform for driving traffic to your website. It can also help you build customer relationships and connect with new ones. For example, you can use Instagram to post pictures of your products and use the link in your profile to drive referral traffic to your website. Another great platform for a mass product is creating videos for TikTok.
Get high-quality backlinks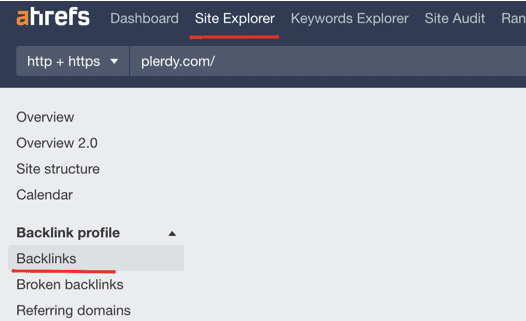 Backlinks are dofollow or nofollow links from other websites to your eCommerce website. They signal to search engines that other websites consider your site important and can help improve your rankings. For example, if you write an informative blog post about your products and another website links to it, that's a backlink. The main task is to increase the authority of your domain. For this, you should start analyzing data in Ahrefs or other similar tools.
Make sure your website loads quickly and efficiently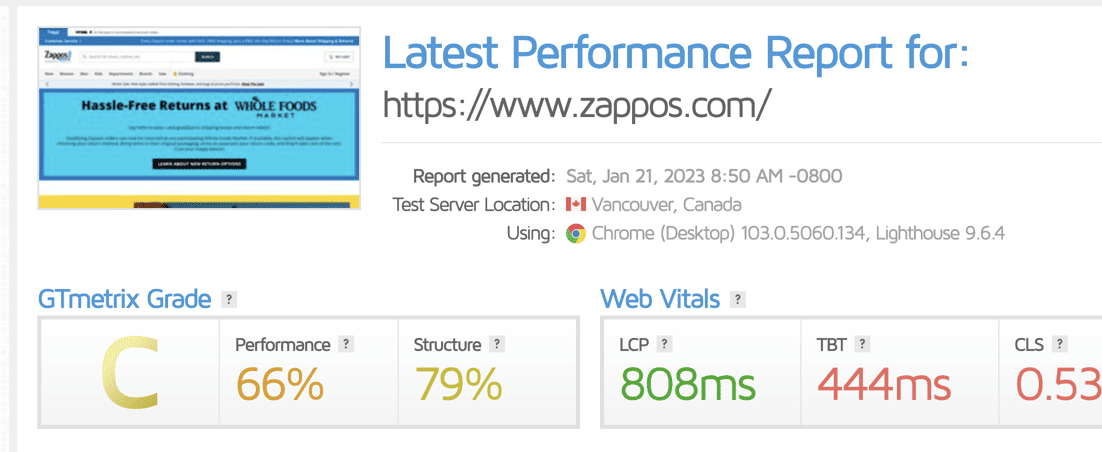 Slow-loading websites can frustrate users and hurt your search engine rankings. Imagine waiting in a long line at the store. You should leave and look for another store. The same applies to your website. Customers will only look for another website if it takes less time to load. Test your eCommerce website with GTmetrix, Pingdom, and PageSpeed Insights. You need to find which JS, CSS or images are heavy and connect caching plugins or Cloudflare.
Use rich snippets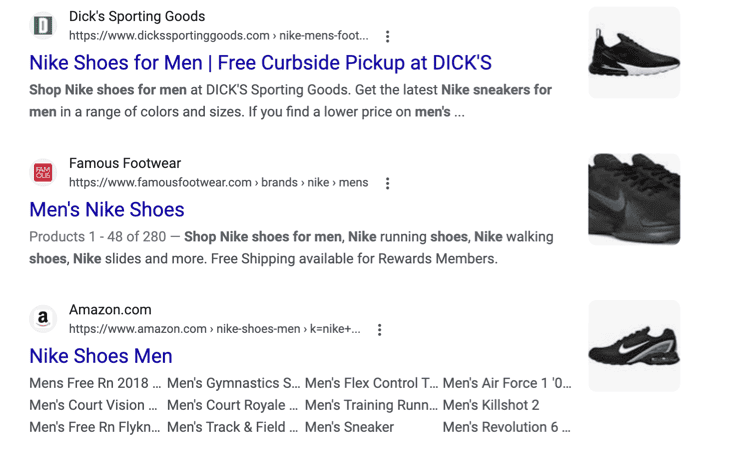 Rich snippets are additional information displayed in search engine results, such as product ratings, prices, and availability. They can help your listings stand out and attract more clicks. For example, you can use rich snippets to show the average rating of your products. Use Schema.org to find examples and structure.
High-quality content
High-quality content can attract backlinks and improve your search engine rankings. A blog or resources section on your website helps establish your website as an authority in your niche. In addition, it gives customers valuable information about your products. For example, you can write blog posts about the benefits of using natural skincare products. Each article should be written by a human being and contain specific information, such as "how to choose soap for…?" Of course, before that, analyze your competitors and create better content.
Tracking and analytics tools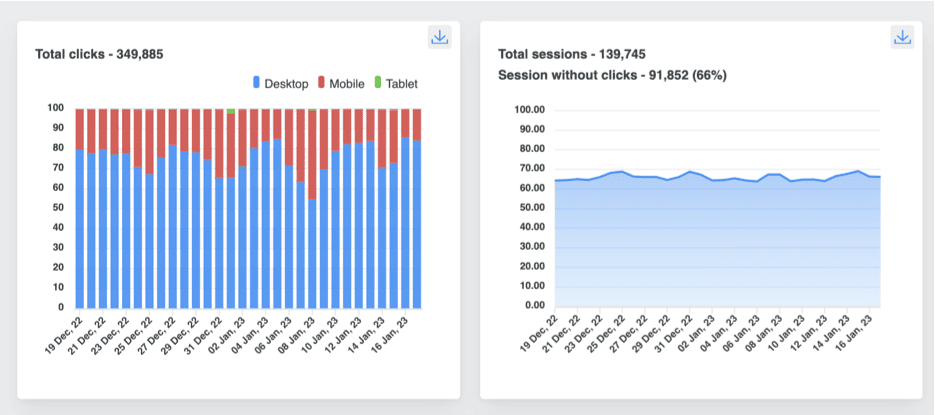 Use tracking and the Plerdy analytics tool to monitor your SEO progress and identify areas for improvement. Tracking and analytics tools can help you understand how users interact with your eCommerce website and identify areas that need improvement. For example, you can also use Google Analytics to track how many users visit your site, how long they stay, and which pages they visit. If you have a Shopify store, add the Plerdy Shopify app.
Make your website is secure
Websites that use SSL certificates encrypt data sent between the website and the user's browser, making it more secure for hackers to intercept and steal personal information. This can help protect your customers' information and improve your search engine rankings. Imagine someone stealing your customers' credit card information. That would be a disaster for your business. For a platform like Shopify, Bigcommerce or Wix, SSL is automatically connected.
How Does Plerdy Help In eCommerce SEO?
Plerdy offers exceptional tools to eCommerce businesses to turn visitors into paying customers. It is a leading brand in SEO marketing and customer behavior analysis. To this date, the company has enabled major industry players to track their customer journey on their websites with the tools and turn them into loyal customers. Plerdy has a team of Google Certified professionals who understand the nitty-gritty details behind optimizing the content and websites of the client.
Recently, the company has done a case study where it has improved its webpage ranking without major editing and shuffling. The company's SEO specialists found that some blogs were not doing well. Instead of creating new content, they strategically added keywords. This resulted in a 66% surge in impressions on the pages, the addition of 395 new keywords, and the enhancement of 518 keywords through optimized pages.
8 Best SEO eCommerce Practices Described by Experts
Let's look at various examples and tips from top experts who can offer their approach to improving an eCommerce website.

These instructions are for web developers who want to ensure that the website they create complies with SEO best practices and works effectively with Google. Although eCommerce websites are the main focus, many concepts apply just as well to websites that offer things you can purchase only from physical storefronts.
It has raised the key issues for the users and provided solutions through best practices.
Recognize the various platforms on which your eCommerce content may appear.
Choose a sharing strategy for your product data with Google.
By including specific information about the meaning of your website in your structured data, you may aid Google in comprehending and acceptably presenting your material.
Discover the best methods for strategically launching a new eCommerce website and comprehend the importance of time when submitting your website to Google.
To assist customers in selecting the best item for their needs, write product reviews of the highest caliber.
Stay away from crawling and URL design challenges unique to eCommerce websites.
Create links between pages and a website navigation structure to assist
Google in comprehending the key components of your eCommerce website.
Learn about UX design principles for eCommerce websites and how these principles affect Google's capacity to crawl and index your material.
Google is at the heart of eCommerce SEO. The Mountain View-based tech giant has one of the most widely used search engines by a large margin. Also, it provides the necessary tools for developers and marketers to better rank their online stores for improved exposure and sales.
eCommerce SEO: The Definitive Guide by Brian Dean (Backlinko blog)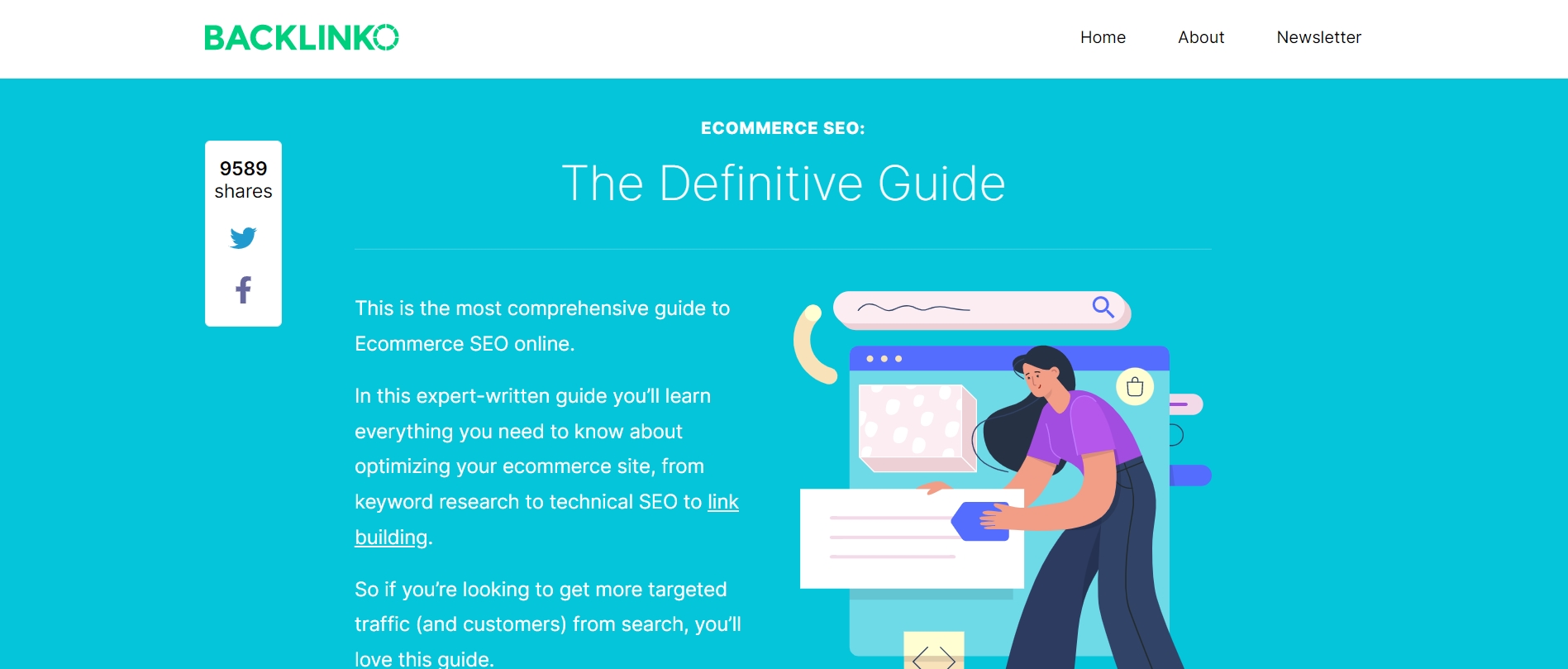 You'll enjoy this tutorial if you aim to increase relevant traffic (and customers) through search.
Here are major highlights from this best practices guide:
Every eCommerce SEO campaign is built on keyword research. Every other SEO-related operation you perform on your website is informed by keyword research. (For instance, you can't optimize your product and category pages without using keywords.) Whether you like it or not, your keyword list also affects your technical SEO. That's because keywords must be considered in your website architecture and URLs.
Website architecture, or how your web pages are placed and organized, is a crucial SEO factor for ANY website. But for eCommerce, it's even more crucial. That's because an average eCommerce website often has many more pages than an average blog or neighborhood pizzeria website.
Most traffic and purchases are generated by two types of pages for most eCommerce websites: category and product pages. If you consider it, this makes sense: a person looking for "red Nike running shoes size 10" is much more likely to purchase than one looking for "buy shoes online".
One of those things that are crucial for ALL websites is technical SEO… even more so for eCommerce. This is because eCommerce websites frequently have MANY pages. Additionally, the likelihood that any of those pages will have technical SEO concerns grows.
You can acquire a TON of focused traffic from content marketing, which can lead to sales. How can you use content to improve your eCommerce website's ranks and increase traffic?
This is the online resource that thoroughly covers eCommerce SEO. This professionally prepared guide covers everything you need to optimize your eCommerce website, from keyword research, through technical SEO to link building.
The Ultimate Beginner's Guide to eCommerce SEO by Shanelle Mullin (Shopify Blog)

Following this Shopify beginner's guide, you will quickly and easily understand the basic concepts of eCommerce SEO. It will discuss on-page SEO, website organization and structure, and keyword research.
Following are some of the focus points in the expansive guide:
While their algorithm considers hundreds of other variables, Google evaluates the quantity, caliber, and relevance of connections to evaluate a website's value and reliability. As a result, search engines provide less authority to new websites. Building quality backlinks can help Google perceive your authority more quickly, yet time will eventually correct this. The best practice is finding high-value search terms that potential clients may utilize. You can achieve that by conducting eCommerce keyword research, which can be done through various methods. Most keyword research you've read about online differs from eCommerce keyword research. It should be noted at the outset. Why?Informational keywords are important to most websites.
Your website's pages are built and organized impacts your search engine rankings regarding SEO for eCommerce. It also has an impact on how you use things (UX). In essence, you want to make it simple for search engines and customers to find items in your store.
An "under-the-hood" sort of search engine optimization is technical SEO. Although shoppers aren't aware of it, it ensures that your website is fast enough for mobile users and crawlers. When technical SEO is done correctly, it can increase organic traffic and improve website engagement since it makes your website quicker and easier to visit.
You can utilize on-page and technical SEO tactics to improve your website's search visibility while you blog. It helps to ensure that search engines regard your website as trustworthy so that it can rank for particular keywords that correspond to the wants and demands of your target audience. SEO is the driving force behind a continuing long-form content plan when you blog.
Shopify is a force to reckon with in eCommerce, so it is best for others to heed what the company has to say about organically improving discovery and sales.
eCommerce SEO Guide: SEO Best Practices for eCommerce Websites by Mark Macdonald (Crazy Egg blog)

This manual offers a fundamental understanding of on-site eCommerce search engine optimization. It will be plenty to get you started, ensure you send Google the correct signals and prepare you for SEO success.
The following are some key points discussed in this guide:
Keywords are still important. Although you don't want to overuse these keywords in your product titles and descriptions, they must be in the material. Include your main keyword in the heading, body, meta description, alternate attributes, and subheadings for your product. Latent semantic index (LSI) keywords should be liberally used. These are associated keywords that assist Google in contextually understanding your page.
Your best bet is to look at your competitors if you don't know how to start an SEO makeover of your eCommerce business. Larger competitors, in particular, have already invested time and effort in optimizing their websites, and you can learn a lot about their strategies directly from their websites.
Most companies usually concentrate their SEO on their homepage. While it is unquestionably one of the most important pages of your website to optimize, you should not only concentrate on this one.
Keep in mind that website layout is crucial for search optimization as you continue to add products and categories to your store. A clear navigation hierarchy would be best, starting with your homepage and working down to the product categories and items contained within them.
Your company's product pages are its lifeblood, so you should put a lot of effort into improving them. Many eCommerce website owners post an image or a video with a few lines of text about each product.
Nowadays, a lot of people purchase via their mobile devices. Your eCommerce website's responsive design will bring higher search results and a better user experience. Mobile-friendliness serves as a ranking indication in Google's mobile-first index.
It is targeted toward professionals to help them better understand the dynamics and how to master them to increase traffic toward their clients' e-stores.
The Ultimate Guide to SEO for eCommerce Websites by Neil Patel (Neil Patel blog)

Neil Patel is a digital marketing guru. He has helped countless brands with website issues, primarily through his blogs. Here are the guidelines for eCommerce best practices in a nutshell:
It is necessary to understand the customer's intent and know the most relevant and well-liked keywords in your business. The goal behind a search query is known as keyword purpose. By observing the precise words and phrases people use when conducting online product searches, you can spot them.
If you want to bring in and keep customers, look at your on-page user optimization. It matters since a higher ranking for your website results in more organic traffic and conversions. Since not every aspect of your eCommerce website requires optimization, concentrate on the most important to online retailers in this section: product descriptions, photos, and reviews.
Good design can improve UX by improving the aesthetics' visual appeal. But creating a functional website is just as important as having one that looks attractive. Navigation, usability, and the general "feel" of the website are all included in the user experience.
Long-tail keywords are displayed on the right of a search engine results page (SERP). A long-tail keyword is a term that normally receives little search volume but applies to your company. Because they are a better fit for what the searcher is looking for and often generate more traffic, they also tend to convert well.
Neil Patel has acquired and developed many useful tools for understanding and improving website SEO, such as Ubersuggest.
eCommerce SEO: How Online Stores Can Drive Organic Traffic (BigCommerce articles)

This guide by BigCommerce has been making rounds on the Internet for its simplicity and effectiveness. There is no jargon in the text which means even a novice SEO professional can understand and apply the ideas, which are as follows:
The most crucial web pages to rank are the website's product and category pages. They get immediate access to your products in that category if someone sees them on Google.
One of the simplest strategies for your eCommerce company to rank for more keywords and develop backlinks is to produce quality content. Think about how few-keywords product and category pages may rank. You cannot cover any more search real estate once you have used them all up. Not only are keywords important in the SEO process. Another aspect is technical, which is concerned with the minute particulars of a website.
Your website's user experience and ability to rank depend on website performance. A Radware study found that 51% of American Internet buyers would abandon a transaction if a website were too slow.
One of the most underutilized aspects of an SEO strategy is internal linking within product category pages, which can help consumers and searchers navigate from one page to another on your website.
As you see, the blog is targeted only at the foundations of the idea, but the applications of these best practices will bring better exposure and revenue to the brand.
eCommerce SEO: The Beginner's Guide by Joshua Hardwick (Ahrefs blog)

Ahrefs does not need any introduction to digital marketing tools and products. It is entrusted by millions of users to devise strategies and develop plans easily. Here is what the professionals there have to say about eCommerce SEO:
Although it may appear difficult, technical SEO is essential for eCommerce companies. This is primarily due to problems with faceted navigation. But there are other considerations as well, including HTTPS, general website layout, and website navigation.
You can better understand how consumers search for your products by keyword research. This information can be used to develop product pages and subcategories that satisfy searcher demand.
Pages for products and categories frequently have minimal or no content. While this isn't necessarily bad, providing distinctive descriptions can improve both Google and user comprehension of the content.
Since there is typically no benefit for another party to link to a product or category page, link building for eCommerce websites is challenging. There are a few tried-and-true techniques, though. To obtain links to your homepage, you can also employ various strategies.
If you want a reliable source of actionable information on eCommerce SEO and its best practices, Ahrefs has a mass of useful content for you!

Mathew Woodward's website provides the latest and most in-depth information on digital marketing, including eCommerce SEO. This guide covers all the bases of optimizing an online store for better exposure and sales.
The major points of the guide:
Conduct keyword research to find all the terms your consumers are looking for.
Your keyword research should inform the architecture and structure of your website.
On-Page SEO Components include titles, meta tags, and content optimization.
Review your website's technical SEO to ensure that spiders can navigate it.
Local search engine optimization signals to enhance exposure and develop trust with Google.
Content marketing assists in capturing organic traffic.
Increasing the overall authority of your online store can be accomplished through link development.
Measure performance by looking at growth in search traffic, customers, and money.
By following these simple yet crucial steps, businesses can improve the rankings of their online stores without spending a lot of resources.
Conclusion
This is it for the blog post. I have mentioned and summarized the major points of the best eight eCommerce SEO guides across the Internet. These guides were prepared by the most trusted names in eCommerce SEO. They help online stores with their problems and aid them in getting results in the least possible time.
Here are the recurring thoughts from the guides:
Technical SEO is a major factor in gaining and maintaining search engine rankings positions.
Proper keyword research allows businesses to target better and more far-reaching customers.
Content marketing and blogging offer a portal to engage readers through the latest information.
It is pertinent to gauge different metrics periodically to see what is working and what is not.
Although it was hard to boil down many ideas in a single blog post, I did it. Now I hope that this complex guide on eCommerce SEO guides and best practices will prove helpful to you in your endeavors.