Marketing a small business online is often an uphill battle. With Google Ads, small businesses can easily reach their targeted audience online. However, PPC management for most small businesses can be one of the most confusing and daunting tasks ?‍?
Do you own a small business? Are you planning to set up a Google Ad campaign for your business? Or have you already been using this tool for a while but feeling like you are in over your head? No matter the scenario, this guide about Google Ads management for small businesses will help you navigate the world of Google Ads and make the most of your marketing budget.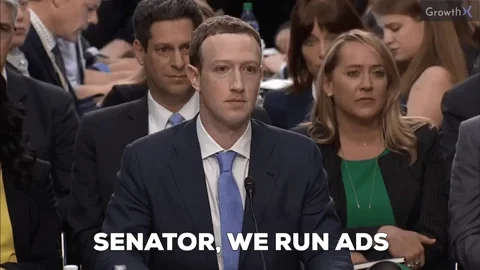 Read on and get ready to take your small business's online marketing efforts to the next level! ?
Why do Small Enterprises Need to Implement Google Ads?
Being a digital advertising platform, Google Ads helps advertisers briefly display their advertisements and get maximum visibility of their brand, products and services. Through Google Ad campaigns, companies can pay to show product listings, video content, service offerings, shopping ads and more.
Do Google Ads work for small businesses? The answer is a resounding Yes.

Small businesses need to implement Google Ads to improve their reach to potential customers, increase leads and boost sales. They can target their ads to people searching for what they offer on Google search and other Google properties like YouTube and Gmail. Targeting people based on their demographics and interests is also possible.
As a small business owner, you can use Google Ads to track your ad and see how many people saw it. You can also view the clicks on ads and conversion rates from those who clicked in for more information about what your company or product page offers! This measurement allows businesses to adjust their campaigns to get better results.
How can PPC Campaigns Help Small Businesses?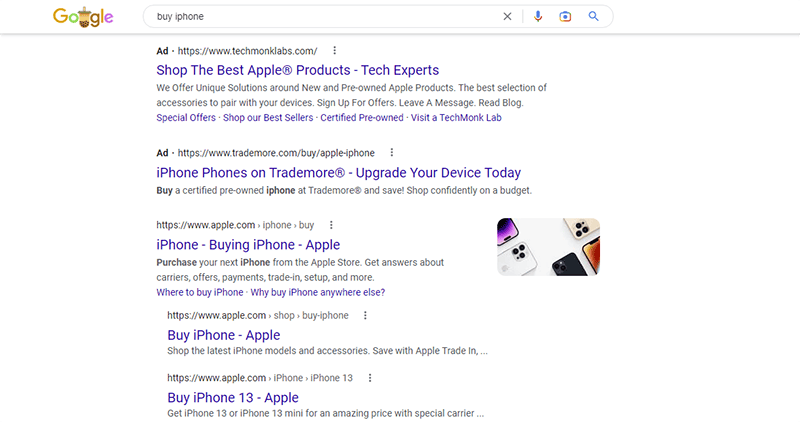 Google Ads gives many benefits to small businesses.
With the assistance of the right small business PPC agency, companies can cost-effectively generate leads and sales. Unlike traditional advertising, which charges you for every impression, one of the great things about Pay-Per-Click advertising is that you don't have to worry about breaking your budget. You only pay when someone clicks on an ad and views what it offers. So if people want to view more information or purchase something from you, there's no reason not to show them!
To make the most of PPC ads, below are some useful tips to leverage those benefits discussed. Let's have a look:
Google Ads Help Small Businesses Compete With a Small Budget
Google Ads is an efficient way for businesses to reach out and connect with potential customers. The targeting options allow you to place ads in front of people based on their location, interests and previous search history, making it easier! You can set a daily budget for your ads, so you never have to worry about overspending. The Google Ads Interface helps create a budget report to understand the ad spend clearly.
Google Ads Help Small Businesses Create Local Awareness
By creating ads that target people in a certain location, businesses can reach the prospects within their service area. Moreover, the geo-targeting feature pulls local advertising together. This strategy is effective at reaching and converting local customers.
Google Ads Help Small Businesses Drive Leads
By targeting potential customers with particular keywords, businesses can ensure that their ads are viewed by only those interested in their offerings. Especially for eCommerce businesses, Google Shopping ads are extremely helpful as they give the products amazing visibility, help the brand reach a wider audience and drive leads. In short, small businesses that use Google Ads can generate a steady stream of high-quality leads.
Google Ads Help Small Firms Maximize ROI
By targeting prospects who are already interested in what you offer, you can ensure that your ad budget is spent efficiently and effectively. You can also track your ad performance in real time, fine-tune your campaigns and adjust your spending accordingly. As a result, small businesses investing in Google Ads can significantly increase website traffic, leads, and sales.
Google Ads Assure Small Businesses' Sustainable Growth
Google Ads allows you to create ad campaigns tailored to your business goals, track your progress, and adjust your budget as needed. Businesses can keep up with the latest trends in online advertising. As a result, they can be assured of sustained growth and a competitive edge.
In conclusion, PPC campaigns can be a powerful tool for small businesses looking to increase their online visibility, attract new customers, and grow their revenue. With the ability to target specific audiences, track performance metrics, and adjust strategies as needed, Google Ads offers a level of flexibility and control that traditional advertising methods simply can't match. By investing in well-crafted PPC campaigns, small businesses can level the playing field with larger competitors and reach a wider audience than ever before.
How Much Should a Small Company Spend on Google Ads?

Regarding online advertising, one of the most popular choices is Google Ads. But how much should you pay out on paid ads? The spending of PPC management for small businesses depends on several factors, including the size of the business and the budget. However, a good rule of thumb is to set aside 10% of your marketing budget for Google Ads. You may need to adjust this amount based on your specific needs and goals. After measuring the ad performance and cost click over time, you may increase or decrease the spending.
Things to Consider Before Starting a PPC Campaign for a Small Business
If you're thinking of starting a PPC campaign for your small business, there are a few things you should keep in mind:
Identify your goals. Decide whether you want to increase brand awareness, drive traffic to your website, or generate leads.
Research your keywords. Make a list of keywords relevant to your business and have a high search volume to help you better recognize your targeted audience. But don't pick too competitive keywords – otherwise, you'll spend a lot of money on clicks without seeing any results.
Set a budget. Remember that you'll need to bid on keywords to get your ads seen by potential customers.
With a little planning and effort, you can create a profitable Pay-Per-Click campaign for your small business.
Tips for Creating a Google Ad Campaign with a Limited Budget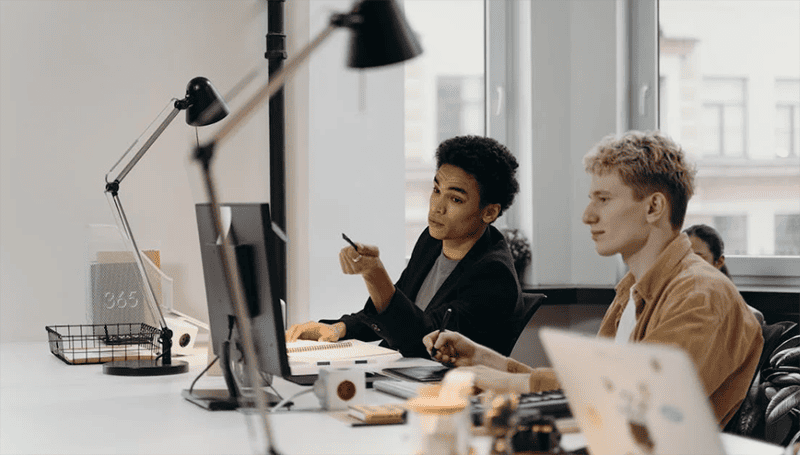 If you're working with a small budget, there are a few strategies you can use to get the most out of your Google Ads campaign:
Target long-tail keywords specific to your products or services. These are less competitive and usually have lower costs per click.
Create separate campaigns for different goals. This allows you to focus your budget on the campaign most likely to produce results.
Google offers many free tools to help you optimize your campaigns and get more out of your budget. For example, the Google Keyword Planner can help you find new keywords to target, and the Google Ads Performance Grader can help you identify areas where your campaigns could be improved.
By following these tips, you can ensure your Google Ads campaigns are successful, even with a small budget.
Final Thoughts
Google Ads can be an effective tool for small businesses, but you should profoundly understand it before investing time and money. By following the above-discussed tips and using the resources provided, you will be successful and save time from getting stuck with a misstep along the way so that all this hard work can pay off.