Growth hacking is a relatively new concept. Its definition is much younger than classical marketing based on the variety of traditional comprehensive approaches.
Coined in 2010 by Sean Ellis, growth hacking marketing strongly focuses on rapid development. It's a perfect fit for startups with a minimal budget but needs to enter the market and find their customers as soon as possible. Standard marketing techniques don't always work here and maybe too pricey.
To clarify how growth hacking helps startups and small businesses attract their first customers, we talked with Georgiy Kostiakov. Georgiy is the growth product manager at TemplateMonster and a growth hacking expert.
We also prepared a detailed growth hacking guide that explains what growth marketing strategies are all about. Please read our guide and check out the interview with Georgiy Kostiakov as a pleasant bonus.
Interview about Growth hacking strategies with Georgiy Kostiakov at TemplateMonster
What is Growth Hacking: Definition and How to Do Growth Hacks Work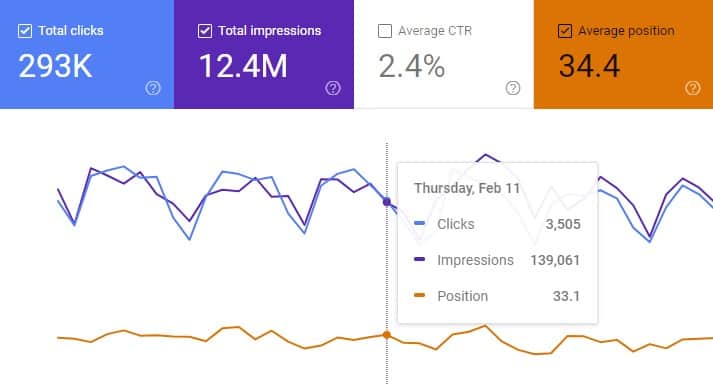 Growth hacking combines growth marketing techniques used to promote startups that are just paving their way. The primary purpose of growth hacking marketing strategies is to quickly generate new leads and allow the startup to start selling their products. These marketing strategies are highly agile and flexible. If a growth hacker sees the hacks don't yield the expected results, they are instantly revised and upgraded.
Growth hacking marketing is suitable both for B2C and B2B businesses. Nevertheless, in B2B, this strategy is used much more often. The thing is that in the B2B segment, lead generation is slow and painful. The decision-making process is lengthy and affected by multiple stakeholders thinking about investing their money. Convincing them is more complicated than convincing a single customer in B2C. You need to find a personalized approach and put more effort into making B2B leads convert.
That's why growth hacking strategies are, first of all, a must-have for B2B startups. They enable product owners to engage the necessary partners and capitalize on their products quickly. B2C is a significant boost to marketing and winning the market.
Who is a Growth Hacker? Growth Hacker vs. Marketer
Let's start with some apparent characteristics and the definition.
A growth hacker professionally does SaaS growth hacks for startups and small businesses. This person may have a marketing background and qualifications but mainly employs the strategies that result in fast growth. Hackers aim to convert quality leads at a low cost and with meager resources.
Why can marketers not do growth hacking with tried and tested marketing techniques?
Well, theoretically, they can. In reality, a marketing specialist without SaaS hacks training usually fails.
When Sean Ellis, the creator of the growth hacking definition and philosophy, was asked to foster business development, he repeatedly faced the same problem. After Sean started cooperating with a startup and implemented marketing hacks, everything went well. Under his guidance, the company quickly developed and grew its customer base. As soon as all the growth hacking processes were set, it was time for Sean to leave the company. He needed to delegate digital marketing hacks to the in-house marketing team.
That was the critical challenge.
It turned out that traditional marketers could not continue growing the company even with great experience and skills. They focused on tried and tested techniques instead of digital marketing and other growth hacks.
At this point, it became clear that a growth hacker must be a different definition. Although hackers closely cooperate with marketing specialists, they pursue other goals and leverage various hacks.
Here are the key differences between a growth hacker and a marketer
The work of marketing specialists and growth hackers differs in their mindset, data use, and other aspects. Check out the key things that matter.
A growth hacker works with all conversion funnel stages, whereas a marketing specialist concentrates on awareness and acquisition. Growth hacking is not only about engaging customers; it's also about keeping them and encouraging customer references at each stage of the funnel.
A growth hacker is involved in the work on the product, and a marketing specialist isn't. To do the right hacks, especially in B2B, a growth hacker must know what customers expect from the product. Hackers collect and analyze customer feedback to guide the development team on the most demanded features and capabilities.
A growth hacker is more agile. Digital marketing has lots of proven and universal tactics that yield predictable results. This is not the case with digital growth hacking strategies. Since growth hacking is a relatively young concept with limited examples, each startup requires maximum flexibility. Therefore, successful growth hacking is always based on reliable and fresh data.
A growth hacker is focused solely on growth opportunities, whereas a marketing specialist deals with day-to-day marketing needs and branding. The search for growth opportunities is the main idea behind the work of growth hackers. On the other hand, digital marketing specialists take a more comprehensive approach and cover all different needs, like brand awareness, advertising, customer relationships, etc.
A growth hacker experiments a lot, whereas a digital marketing specialist builds long-term strategies. Growth hackers need an immediate result and cannot wait to see what happens in 6 months or a year. That's why they do many A/B testing and customize hacks on the go. Marketers strive to achieve long-term results and have more time to see the impact of their decisions.
Growth-Hacking Process Step By Step
The offered growth-hacking guidelines are a universal template for hackers in e-commerce B2B, SaaS, and other industries. Depending on your target audience, product specifications, and business needs, you can customize and change these steps.
Step #1. Start with the product and do market research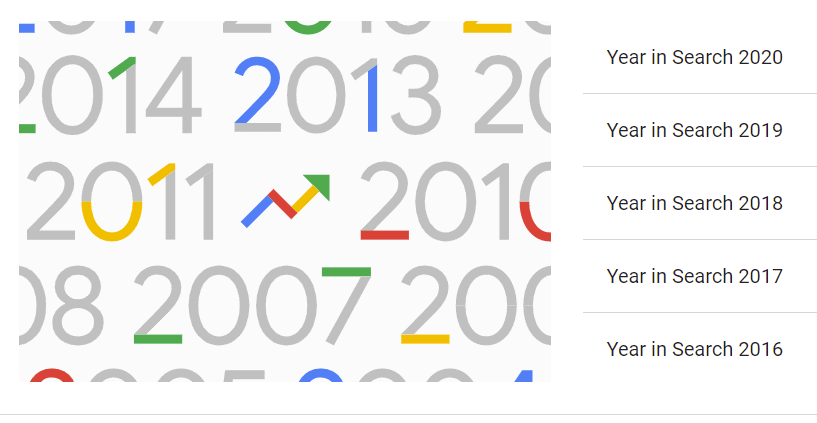 Your growth hacks will fall flat if the product sucks. Many gurus like Google, CocaCola, or Windows, released products that attracted little or no attention. After some time, the brands stopped offering them after losing a lot of investment and marketing effort.
Hence, it would help if you remembered that all growth hacking strategies are strongly product-oriented. Product analysis should happen long before sophisticated growth hacks.
First, make sure to ask the potential target audience what they think about your idea. You can create a questionnaire, add a survey to your website, contact your existing customers, or ask friends.
If they believe it's something useful, the idea is validated, and you can start working on it. If not, it's better to find another picture or considerably modify your plans.
Next, when you begin working on the product, keep staying in touch with consumers. Communicate with them about the features and collect feedback whenever possible. For example, if you implement growth hacks for a SaaS company, we recommend launching the test version of the software product. This way, you will see how potential customers use it and collect feedback. Based on comments, it will be easier to fine-tune the product and pick the best growth hacks.
Besides, you will secure the startup from developing a useless SaaS solution and losing money.
Step #2. Narrow down your target audience
Once you shape the product's vision, it's time to crystallize your target audience.
If you want to conquer the world instantly, chances are you will go bankrupt instead. Why so? It's impossible to create a product that will make all ages, gender, and social categories purchase.
That's why before reaching out to all people, you must start with early adopters and innovators. These are the buyers willing to test new offers and technology. For effective growth hacking strategies, you will need to target them directly.
At this step of implementing your growth digital marketing hacks, you have to:
Create your customer profile. Think about the people or companies that are most likely to buy your product.
Personalize growth hacks. The list of potential buyers is usually limited. Hence, it should be easier to figure out what message and offer are best for what leads.
Keep in mind that you need to grasp the first 15% of the market to make your product profitable. The initial growth hacks must be focused on this target group.
When you succeed with the launch, it will be easier to engage other groups. Your brand will already have early adopters meaning reliable referrals and reviews.
After the product wins the first customers, it's time to refine your conversion funnel. Customer acquisition, activation, retention, and loyalty are the key stages to focus on.
Step #3. Keep acquiring customers with growth hacks
True growth hackers never stop looking for opportunities to get more customers. Hence, it would be best if you leveraged all customer acquisition channels that work for your business, be it Amazon, LinkedIn, Pinterest, your website, or any other resource.
We recommend choosing one of the following customer acquisition approaches:
Spread a word about your business through referrals or shares. These hacks are effective for software startups. You can offer a person who invites a friend a discount, bonus, or other perks. For example, Payoneer, a payment system, gives $25 to everyone who brings a friend.
Provide unparalleled experience for growth hacking. Find something your competitors cannot offer. This approach is suitable for companies that work on unique products that will pioneer the market. Many years ago, it was Facebook, a social networking site that made connecting with friends easy and comfortable.
Use paid resources for growth hacking. Hardware or e-commerce companies can benefit from paid marketing hacks if they correctly calculate the customer lifetime value. Once you know how much profit a customer generates, you can calculate your expenses and learn what you can afford to acquire.
3 Growth Hacking Strategies Tips and Techniques
Growth Hacking Strategies #1. Go viral with brand partnerships
Going viral is not only about publishing engaging content on social media. It's also about starting partnerships that instantly increase your audience and make your product more valuable.
PayPal and eBay integration are some of the best examples despite their recent announcement about splitting up. PayPal became the primary payments provider of eBay back in 2003. This was a significant growth hack (even if it wasn't called so back then). All eBay buyers have been encouraged to use PayPal for payments for many years. Among many other things, this helped PayPal to conquer the market quickly. With each subsequent integration, the growth hacking potential of PayPal only kept increasing.
Growth Hacking Strategies #2. Leverage social media and SEO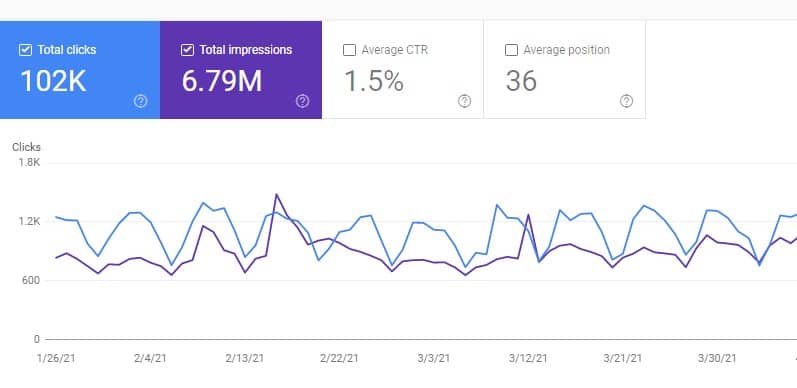 Social media posting doesn't require huge investment, meaning it's a good option for startups with a limited budget. LinkedIn, Facebook, Instagram, and Twitter are practical resources to tell your target audience more about your product.
Be sure to use long-tail keywords and hashtags in your SEO and SMM strategies. This will allow you to target quality leads and avoid wasting time on everyone.
Growth Hacking Strategies #3. Simplify navigation and user flow
When growth hackers process feedback and analyze customer behavior, they usually find many areas for improvement. For example, product users may complain about a lengthy registration process that prevents them from converting. Or they don't want to share their credit card information when they register.
The task of growth hackers is to detect such problems and find ways to solve them. Growth hackers can pass the complaint to software developers asking them to remove extra website forms, shorten the registration process, etc.
Top 10 Growth Hackers
Check out the top 10 active growth hackers…
Sean Ellis – CEO at GrowthHackers.com.
Noah Kagan – "Chief Sumo" at SumoMe.com.
Nir Eyal – the author of Hooked: How to Build Habit-Forming Products.
Lincoln Murphy has helped many SaaS companies.
Karol Pokojowczyk – CEO and founder of Colibri.
Andrew Chen works at Uber on their Growth team (andrewchen.co).
Sujan Patel – the co-founder of Web Profits (sujanpatel.com)
Hiten Shah – an entrepreneur and startup advisor (hitenism.com).
Neil Patel – the co-founder of Crazy Egg, Hello Bar, KISSmetrics and neilpatel.com.
Brian Dean – an entrepreneur and SEO expert (backlinko.com).
Conclusion
This overview of the growth hacking techniques with examples should help you develop your custom growth strategy. As you can see, genuinely effective growth hacks are always personalized and adapted to specific startups. It's important to implement growth hacks at each stage of the conversion funnel, make data-driven decisions, research the market, and consciously improve the product based on the needs of end-users.