A product manager is a specialist responsible for a product at all stages: research, development, testing, and subsequent presentation on the market. At the same time, they must lead the teams involved in all these processes. It sounds complicated, but let's take a closer look at what the concept of "Product Manager" entails. The fundamental responsibilities are:
The initial stages involve studying the client market, determining their requests and wishes. One of the tasks is to find answers to the question "What problems should the product solve?"
In most companies, it is important to prioritize what tasks are urgent and what are not.
Communicate with stakeholders to capture the driving force behind product marketing.
Analyze competing products/services and the market.
Form a holistic model of the product and its scheme.
Manage cross-functional teams, including developing common workflow with designers and developers.
Monitor budget compliance and time frames.
After the product is released to the market, it is necessary to perform maintenance and subsequent fixes to adapt the product to new conditions.
To carry out the entire cycle, a product manager must have the following skills and character traits:
Monitoring and research.
UX.
Strategic thinking.
Marketing skills.
Sociability.
Problem solving.
Team collaboration.
Also, don't forget about professional digital assistants – plugins, extensions, services, and programs. A product manager needs to be fluent in all of them.
How to Become a Product Manager in 6 Steps

Before becoming a recognized product manager and excellent specialist, you must go through the preparatory stages. Namely:
Step 1 — Choose a Career Path
Becoming a product manager requires a narrow focus of training. Inexperienced applicants have two routes:
Specialized courses. After completing the courses and passing the exam, students receive a certificate that validates their completed work and experience.
Training directly at work. Some companies hire junior specialists and assign them to more experienced mentors for training. Good internships can be very useful.
Weigh your skills and potential before choosing the optimal way for you to achieve results.
Step 2 — Learn the Essentials
Take advantage of academic papers, books, and research, listen to podcasts, and attend online conferences to explore key work areas. A product manager must be quick and comprehensive in their work when supervising the teams involved in the development, answering their questions, solving problems, and getting a feel for the necessities of each stage. First, you should learn about:
Also, learn to prioritize work and collaborate with different teams at the same time.
Step 3 — Develop Your Projects to Build Product Skills
One way to become a product manager and become familiar with your future specialty is to talk to someone who has been in the position for a long time. You will be surprised to know that many professionals on LinkedIn are happy to share their knowledge and experience with you.
Step 4 — Create a Portfolio
Beginners can use coursework from their curriculum as well as an independent development. If you completed tasks or worked on projects in your previous job that match the vacancy of a product manager, use them as a template. If not, create a new one. In it, demonstrate the dominant skills required for the job. In doing so, emphasize your strengths and convey them in a logical sequence.
Step 5 — Tailor Your CV
Tailor your resume to the desired product manager vacancy. Moreover, this extra work will not prove superfluous – tailoring will show your interest in that specific company because expectations from a candidate and their identity are rarely the same.
Step 6 — Interview
This is the last, decisive stage. It's important to remember that even if you have a great resume, there is a chance that you will fail at the interview. The reverse is also true – a lack of experience on paper can be supplemented if you sell yourself well during a personal conversation. Prepare yourself, your efforts will be noticeable and put you in a winning position. Find out everything about the company, its features, achievements, and products so you appear knowledgeable and invested. Better yet, test these products for yourself.
Necessary Skills to Become a Product Manager
We have already mentioned a little about the key skills for a product manager. Let's discuss them in more detail. Career rise is due to the presence and level of such skills:
Analytics and research. While these are two different skills, they go hand in hand and are closely related. You need to disassemble and study everything – rivals, the market, similar products, target audience, etc.
Strategic thinking. It will help you successfully forecast sales based on the entire product lifecycle.
UX. It is desirable to understand how users interact with the interface, its fundamental truths and rules. There should be no hesitation when elaborating the requirements in the description at the development stage.
Many personal achievements in the following categories will help you to become a product manager:
Sociability. A significant part of RM's work is interaction with the team and clients at various presentations and business meetings. Live or over the phone? A product manager must establish a common language with people of dissimilar temperaments and clearly, concisely convey their thoughts.
Solving complications. The work of a manager involves solving a lot of difficulties – this has to be done promptly, showing flexibility and stress resistance.
Delegation. The skill to delegate tasks with confidence, to trust them to the team is a welcomed sign of your management style. Avoidance of collaboration is not an option in this profession.
Diligence and skill in these points can be honed in your current job. Don't miss the chance to bring them to a higher level.
Product Manager Salary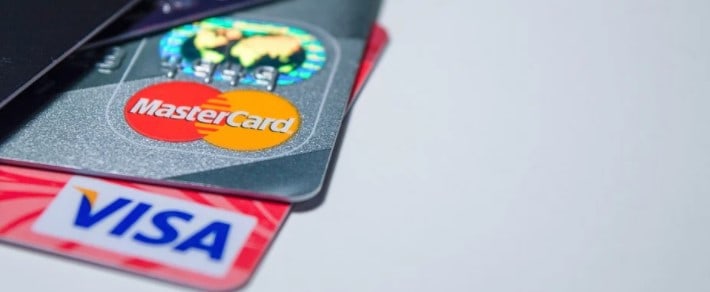 According to statistics, the average annual salary for a Product Manager in the US is $111,868. According to Glassdoor and Payscale's web resources, the aggregate figure ranges from $63,000 to over $200,000 depending on the career position. How do they differ?
Junior Product Manager
For this position, companies hire candidates who have either just graduated from university or those who have decided to change jobs. A candidate must have completed the required courses or have experience in related work. The average salary ranges from $63,000 to $96,000 per year. Let's illustrate a few posts:
TPR Education in New York, NY – from $62K to $122K.
Qeexo in Mountain View, CA – $62K to $141K.
The offered pay gap is quite large – the total amount depends on certain factors such as skills, experience, and expected responsibilities.
Middle Product Manager
To become a Mid-Level Product Manager it requires three to five years of experience in the same or similar positions. On the Internet, you will find the following vacancies:
Samsung Electronics in Mountain View, CA – $119K to $226K.
C3 AI in Redwood City, CA – $96K to $162K.
If you do not have relevant experience as a product manager but you do have a diploma for completing similar courses, the salary will be below average.
Senior Product Manager
Specialists with work experience from five to eight years are invited to this position. They can apply for the following vacancies:
Disney Parks in Lake Buena Vista, FL – $72K to $132K.
DIRECTV in Dallas, TX – $96K to $191K.
A senior product manager is responsible for managing employees and the entire product portfolio.
Product Management Director
For this position, the sum of work experience is dictated by the current director, in addition to including at least seven years as a product manager. The Internet shows active vacancies such as:
OpenFin in New York, NY – $112K to $223K.
Chime in San Francisco, CA – $204K.
Often, a company looks for a potential employee who has experience with similar products and, if possible, with the developments of the same company.
VP, Product Manager
A vice president is an integral part of the leadership team. Vacancies for this position look like this:
IPipeline in Exton, PA – $112K to $230K.
JPMorgan Chase Bank in New York, NY – $71K to $171K
It is not uncommon for small companies or startups to offer promotions, as they cannot always provide high salaries.
Top 10 Courses on How to Become a Product Manager
How do you become a qualified product manager? One path that leads to the achievement of this goal is to complete highly specialized courses. We offer you a short overview of the best options.

This course includes interviews with specialists, Q&A sessions, and interview preparation. You will learn how to build a foundation in Balsamiq, apply the AARRR framework, and understand consumer pain points. Also, you will learn more about software – which includes concepts such as APIs and back-end, MySQL, frameworks, and more. In total, more than 13 hours of videos, 25 articles, and 120 download links are available to students.
One of the instructors is Evan Kimbrell, founder of the Sprintkick digital agency.
In his review, student Tamir Levi notes that this course helped him to understand what he would face while working in this position.

Among other things, the course program will introduce you to the basic product development cycles and explain how to experiment with MVP and sketch mobile applications. You will learn how approaches such as Agile, Scrum, and Kanban work in real life.
One of the teachers is Cole Mercer, the head of Semrush Academy who has experience from all over the world – from the Czech Republic to the Unites States.

This is a course for people who are stuck in the job search process. Do you fear making mistakes in the application process or communicating with HR? This will teach you how to search for jobs that are right for you, optimize your resume, prepare for interviews, and complete case studies.
One of the instructors is Evan Kimbrell. His digital bureau has produced over 100 web products for large Fortune 500 companies.
In his review, Sean Martens expresses the opinion that this course is simply a must for beginners.

You will learn about all of the basic aspects of a job – product management, product-to-market fit, how to achieve a goal, aesthetics and practical design, as well as management systems.
Course instructors are specialists from The University of Maryland (UMD) and the University System of Maryland (USMx). One of the teachers is Cait von Schnetlage, the CEO of Full Suite Solutions which develops computer technology.
Imran Memon, a founder of Softek Enterprises, says he has successfully adapted the principles outlined in the course to his work.
This course teaches you how to write a product development plan, determine if it is worth considering, and gain stakeholder support. In addition, you will learn about tools to help you develop an effective project roadmap.
Eldad Persky, the Head of Samsung Ads Development, is one of the course instructors. The course is also taught by Teg Grenager, he is the founder of Joinable, a Product Manager, and a software engineer.

You will learn the basics of creating a preliminary product strategy, prototypes, and wireframes, as well as learn about agile development techniques. Together with the teachers, you will go through all of the product stages from initial development to the market.
On the list of instructors: Michael Ayoola who is a Senior Product Manager at The New York Times and David Jones who is the Vice President at BBC.
In a review, Keith Dell, a senior manager at Shopify, notes that the "highlight" of the course is the close relationship with the instructors.

This course program is designed for ten weeks. Even before the start of training, students are provided with interactive files for studying, which allows them to quickly grasp the specifics and express themselves in the language of product managers using the title lessons.
Nataly Zeldin, a course student, emphasizes that the teachers supplemented the theoretical information with concrete examples from personal experience.
Instructors include Aditi Joshi, a Cloud Architect in Privacy & Security at Google, and Chika Umeadi, the Head of Products and Engagement at tiphub.

During the training, you will research the development of device branding and naming in addition to creating a portfolio. In it, you will describe interactions with customers and demonstrate your experience collaborating with colleagues to launch a product.
The course instructor is Luis Rodriguez Baptista, a professor at IE University. He has taught more than 90,000 students through his course.
In her review, Emanuela M. shares that the course has helped her advance in the industry.

This program focuses on the process of building and launching a product, the intricacies of design, and developing cost-effective strategies. You will learn to comprehensively analyze the market, products, trends, and customer needs – critical thinking will come in handy.
Your tutor will be Jon Kolko, a partner at Modernist Studio as well as founder and director of the Austin Center for Design.
Bajepade Halimah noted in his review that the course is straightforward and understandable.

This course program consists of real projects and learning through practice, a flexible schedule that fits your needs, constant support from mentors, and follow-up assistance with creating a resume. Thanks to this course, you will prepare a resume that will impress employers and contribute to your career advancement.
One of the instructors is Anastasia Root, a Product Manager at Google who oversees Google iOS Search.
Abdelsalam K., who recently graduated from the course, wrote in his review that each of the courses for PM ends with the delivery of a project.
Conclusion
Product Manager is one of the leading and fastest-growing positions that offers a lot of opportunities for career advancement. Already in the United States, this is the fourth most popular specialization. Sources say that shortly, the growth of vacancies will reach 29%. Today is the perfect time to invest in training, become highly skilled, and develop profitable products.