Welcome to our comprehensive guide on selecting the ideal SEO company for your business! Search engine optimization (SEO) is more important than ever in today's cutthroat business environment for obtaining success and maximum financial gain. Collaborating with a reliable SEO can be valuable, enhancing your website's visibility and driving targeted organic traffic.
This article aims to simplify the process by outlining key considerations when choosing an SEO company. We will provide valuable insights and practical tips, empowering you to make an informed decision. From defining your SEO goals and evaluating performance to assessing communication style and pricing structure, we will cover all the essential aspects.
Whether you operate a local business, manage an e-commerce store, or offer professional services, finding the right SEO partner can transform your Google's success. Also, many companies, including SEO companies, use Plerdy tools for their clients to analyze UX, SEO, and improve conversions. Join us as we delve into SEO, discovering how to select the perfect company to optimize your website and elevate your search engine rankings.
What Is an SEO Agency or SEO Company?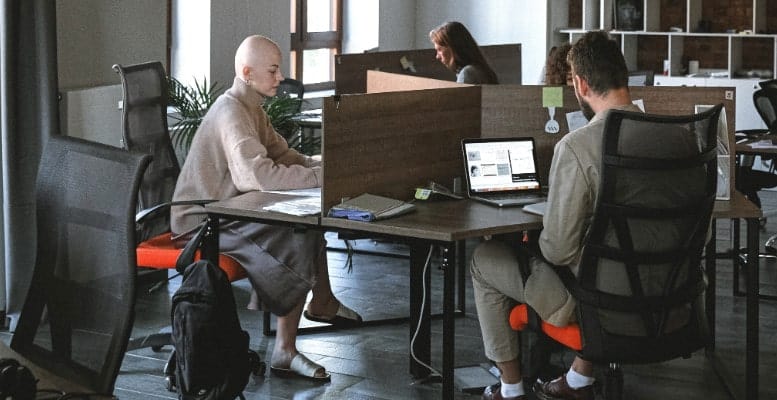 An SEO agency, or SEO company, is a specialized entity that assists businesses in enhancing their online visibility. This form of the company offers various services primarily to improve a website's rankings on search engines, such as Google. Companies use SEO methods to secure high-ranking positions on search engine results pages (SERPs).
The backbone of an SEO company's work includes:
Let's consider an example. Suppose you own a bakery in Houston. When a potential customer types 'best bakery in Houston' into Google, your goal is to be among the top results. That's where an SEO company steps in. They optimize your site and content, employing various strategies so your bakery appears prominently when people search for related keywords.
When you choose an SEO company, remember it's akin to choosing a business partner. The right agency doesn't merely drive traffic to your site but brings in quality leads that convert to sales. Whether you're a law firm in New York, a gym in LA, or a bakery in Houston, selecting the right SEO company could catalyze your online growth. So, make an informed decision and enjoy the fruits of successful online visibility.
Why You Need an SEO Company

In the digital era, owning a business isn't just about providing stellar products or services—it's also about standing out in the vast internet landscape. Here, an SEO company plays an integral role. SEO, or Search Engine Optimization, isn't merely a buzzword; it's a set of strategies designed to boost your online visibility.
Why do you need an SEO company, you might wonder. Well, imagine you're a boutique hotel owner in Chicago. You offer a unique experience, combining modern amenities with an old-world charm. However, despite your best efforts, you need help to appear on the first page of Google when someone searches 'boutique hotels in Chicago'. That's where an SEO company comes into play.
An SEO company helps businesses like yours in numerous ways:
They perform in-depth keyword research, ensuring your website aligns with what your potential customers are searching for.
They assist with on-page and off-page optimization, meticulously tweaking your site's elements and building quality links to enhance your digital footprint.
They generate compelling, SEO-friendly content that resonates with your audience and search engines.
They navigate the constantly changing SEO landscape, adjusting strategies as search engine algorithms evolve.
By choosing an SEO company, you're not just buying a service, and you're investing in your business's future. Regardless of your niche—from a boutique hotel in Chicago to an organic grocery store in New York —having an SEO company by your side can make all the difference in your online success. It's a strategic move that propels your digital presence and keeps you in step with the ever-evolving digital marketplace.
Tip #1: Identify Your SEO Goals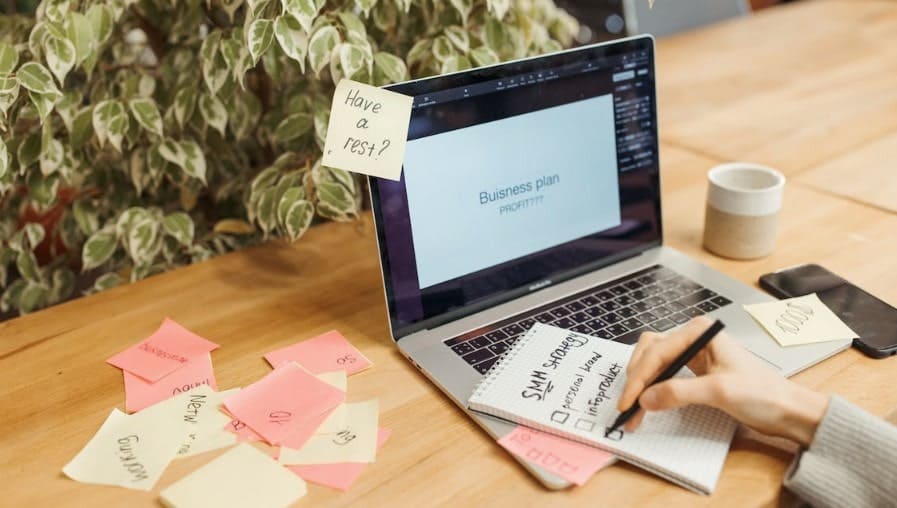 Before you choose an SEO company, it's essential to identify your SEO goals clearly. Consider it a road map guiding you to your desired destination—a thriving online presence.
Let's say you're a tech startup in San Francisco. Your primary goal might be to create brand awareness in a saturated market. Meanwhile, a family-owned pizza joint in Brooklyn may aim to boost local search rankings and attract more foot traffic. Regardless of the industry, your SEO goals serve as a crucial guiding force, steering the direction of your SEO strategy.
Identifying your SEO goals often involves:
Pinpointing your target audience: Are millennials in urban areas or tech-savvy professionals working remotely?
Defining desired outcomes: Are you focusing on driving website traffic, increasing sales, or building an online community around your brand?
Determining key performance indicators (KPIs): These might include organic traffic, bounce rate, conversion rate, or time spent on your site.
Outlining your brand message: What unique value do you offer, and how do you want to communicate this online?
By establishing your SEO goals, you make an informed choice when selecting an SEO company. You are able to whittle down your choices to those that are in the best alignment with your vision and have a successful track record in your field of specialization. So, knowing your SEO goals can set the stage for your online success, whether you're that tech startup in Los Angeles or the pizza joint in Brooklyn.
Tip #2: Look at Their SEO Performance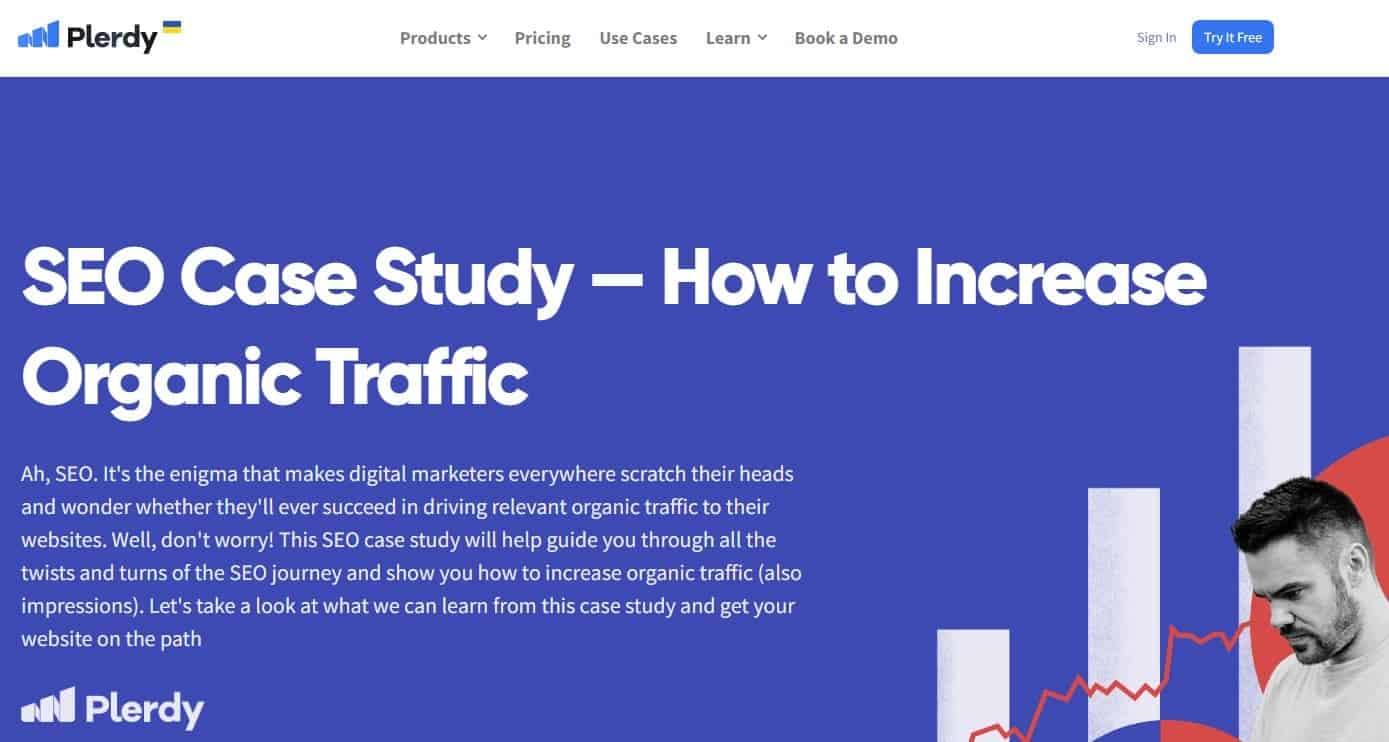 When you're on the hunt for the perfect SEO company, their performance record should be your primary focus. It's not just about the promises they make—it's about the results they've already delivered.
Think about it this way: if you owned a thriving coffee shop in Seattle, would you trust an SEO company with no proven track record in your niche? You'd likely opt for a company known for propelling local businesses to the top of search results.
Checking an SEO company's performance involves considering:
Client testimonials: Happy clients often share their experiences. These testimonials can provide insights into the company's reliability, professionalism, and efficacy.
Case studies offer detailed examples of how the company has improved SEO for other businesses. They reveal the company's strategies, results, and timeframes.
Rankings: Check how the company ranks for its own target keywords. This can give you an idea of their SEO skills.
Industry recognition: Awards and accreditations can signify a company's expertise and reliability.
Assessing an SEO company's performance will help ensure you choose a partner capable of delivering results, whether your business is a bustling Seattle coffee shop or an innovative tech startup in Austin. This evaluation process can give you confidence in your choice and set the stage for a successful SEO journey.
Tip #3: Understand the SEO Company's Processes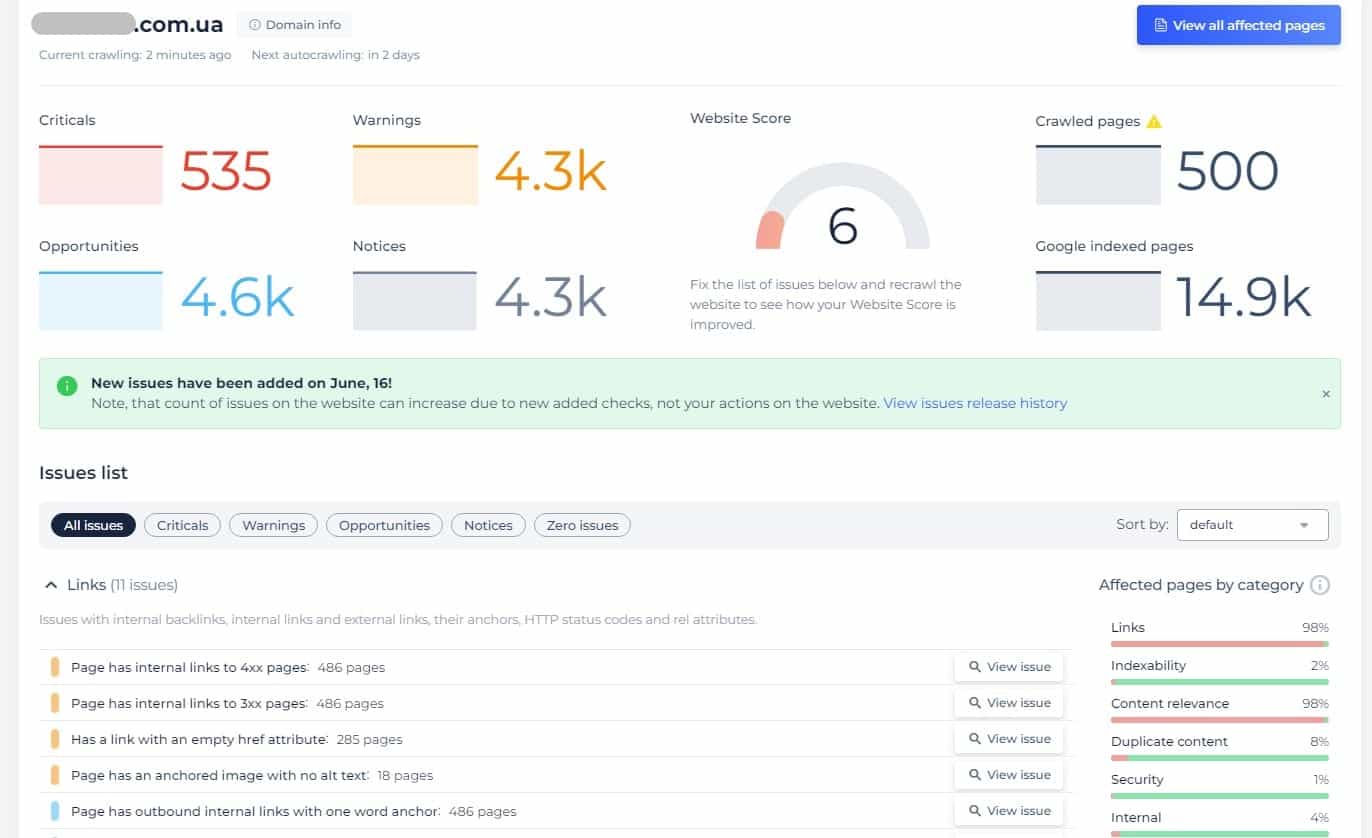 One of the key steps in choosing an SEO company is understanding its processes. They use the blueprint to craft and execute an effective SEO strategy.
Let's imagine you're a high-end clothing retailer in Miami. You wouldn't engage a tailor without knowing their process—how they measure, select materials, or stitch together your garments. The same principle applies to choosing an SEO company.
An SEO company's processes typically cover:
Website audit: The company should conduct a comprehensive website audit to evaluate its current SEO health. They must identify any issues hampering your site's performance on Google results pages (SERPs).
Keyword research: A cornerstone of SEO, the company should systematically identify your business's most relevant and profitable keywords.
On-page and off-page SEO: Understand how the company approaches both aspects. On-page SEO includes optimizing meta tags, headers, and content. At the same time, off-page SEO revolves around link-building and social media promotion strategies.
Content creation: Learn about their content development process. Good content is the king of SEO, so it's essential the company can deliver high-quality, keyword-rich, and engaging content.
Reporting and communication: The provider ought to provide transparent reporting so that you may monitor the development of your SEO campaign. Also, make sure they have open lines of communication for any questions or concerns you might have.
Just as you wouldn't leave the quality of your Miami boutique's clothes to chance, you shouldn't gamble with your online presence. Understanding an SEO company's processes helps you make an informed decision. It gives you insight into how they plan to boost your visibility on the digital runway.
Tip #4: Consider the Company's Communication Style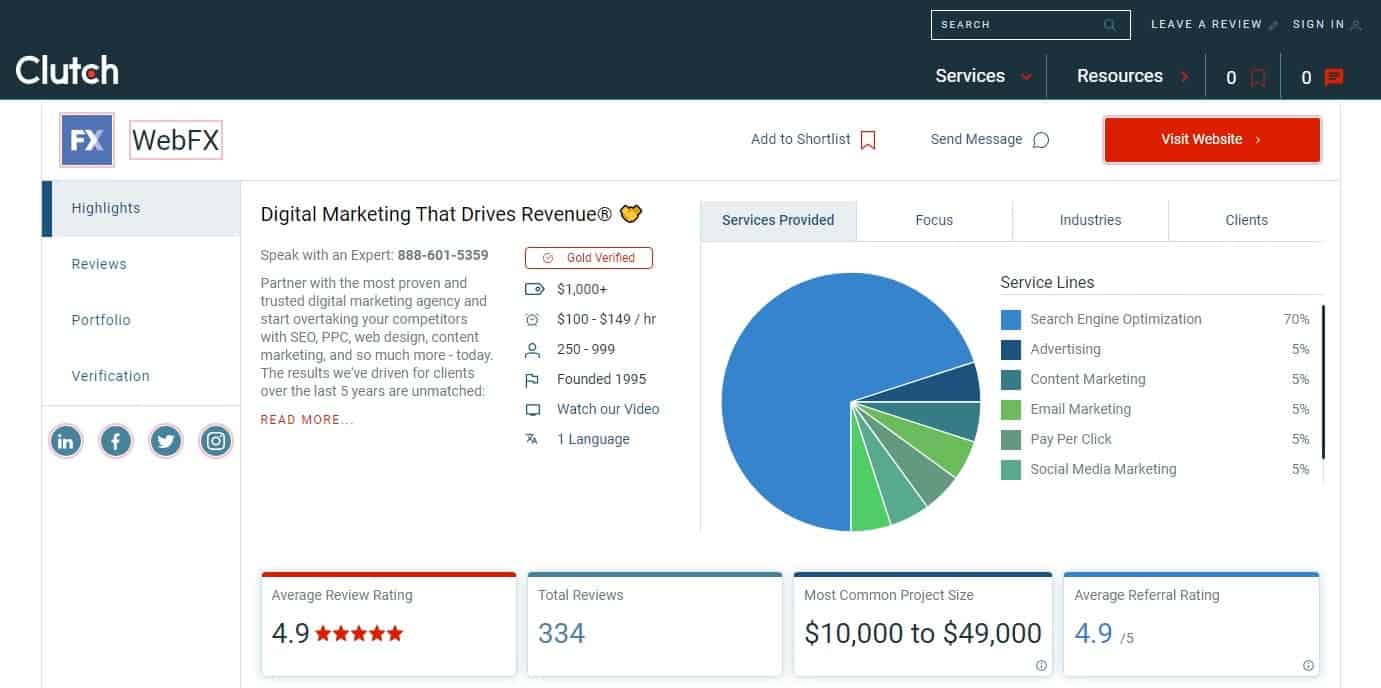 Your journey towards selecting an SEO company should not overlook one vital aspect—the company's communication style. You're not just hiring them for their technical expertise; you're also building a relationship. And, just like in any relationship, communication is key.
Let's paint a picture—you're a bustling tour operator in Colorado. Can you imagine coordinating hikes, river rafting, and camping trips without clear and timely communication with your team or guests? It'd be chaotic, right? The same principle applies when partnering with an SEO company.
Take these key points into consideration when assessing a company's communication style:
Responsiveness: How quickly does the company respond to your queries? Swift responses show respect for your time and a commitment to your needs.
Clarity: Does the company explain complex SEO terms in a way you understand? You need to grasp what's happening with your SEO strategy—it's your business.
Reporting: Regular updates on the progress of your SEO campaign are essential. You need to know where you stand in achieving your SEO goals.
Feedback: A good SEO company will listen to your thoughts and ideas and provide constructive feedback to help improve your strategy.
A relationship with clear, consistent, and respectful communication can lead to a successful SEO journey. So, if you're a Colorado tour operator or any business, prioritize communication when choosing your SEO partner.
Tip #5: Ask for References and Read Reviews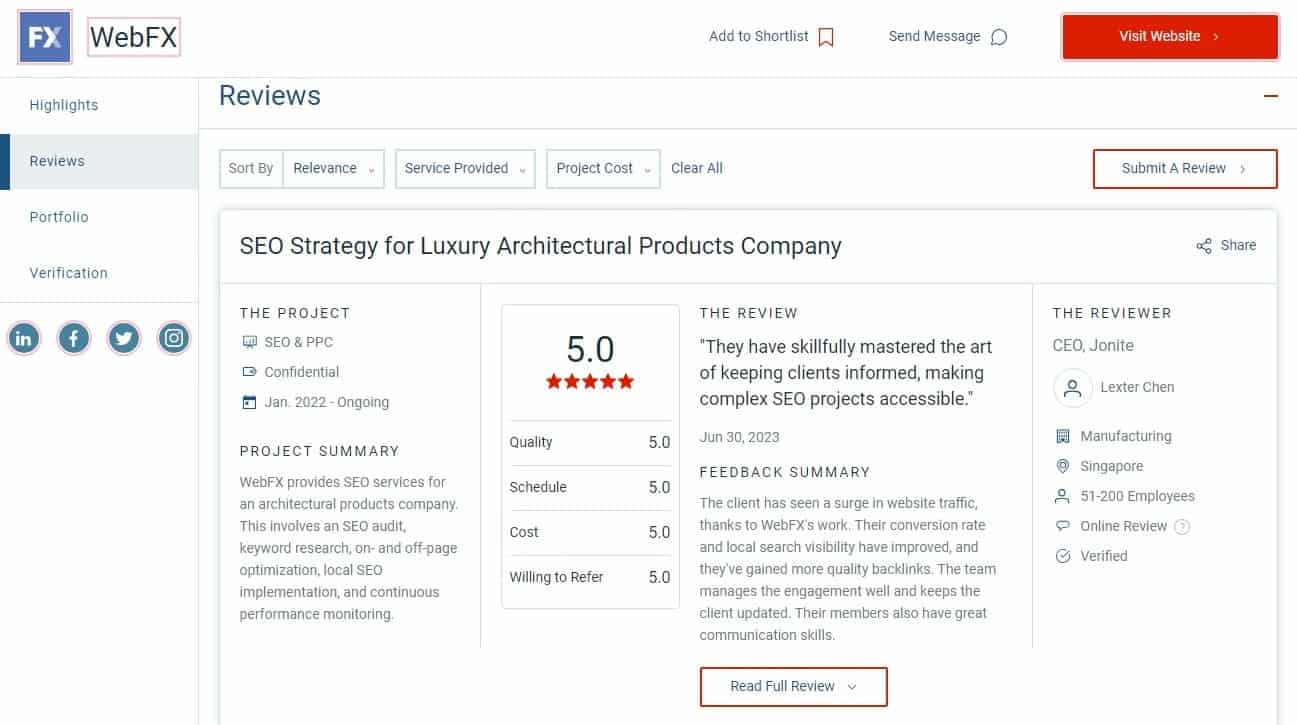 When you're on the brink of choosing an SEO company, think of it like a Hollywood director casting for a movie. You would only hire an actor if you checked their prior work, would you? Similarly, never rush into a contract with an SEO company without requesting references and reading reviews.
There's power in these honest insights—they're your telescope into the true workings of the company. These are the things you should check out:
Client testimonials: These can be golden nuggets of truth. Look for them on the company's website, Google My Business page, or other review platforms.
Case studies: They're like a detailed road map of the company's SEO journey with a client. They give you a snapshot of the company's strategies, work ethic, and results.
Peer recommendations: If you know other businesses who've used the company's services, ask for their candid opinion. This direct feedback can be invaluable.
By asking for references and reading reviews, you're giving yourself the best chance of finding a competent and reliable SEO company that aligns with your needs—helping your business to shine brighter than any Hollywood star.
Tip #6: Consider the Price and Contract Structure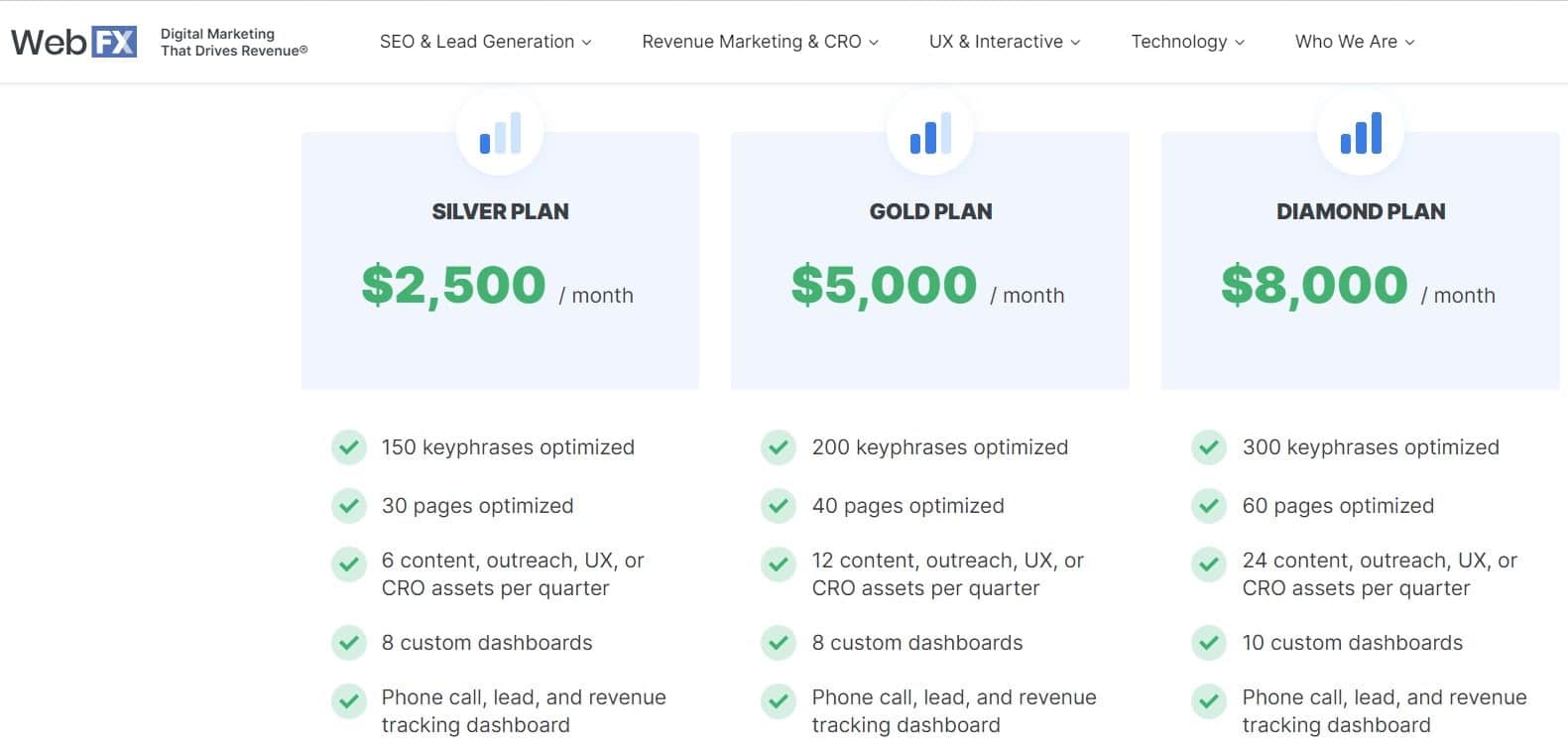 Rolling the dice on an SEO company is like investing in stocks – it all boils down to the risk versus reward principle. Price and contract structure are critical elements in determining your investment's value. And remember, cheap doesn't always mean value, and expensive doesn't always equate to quality.
Firstly, understanding the pricing structure can be like decoding a secret cipher. SEO services come in various shapes – from hourly consultations to project-based payments or monthly retainers. You need to align these with your budget and objectives.
Hourly consultation: Ideal for businesses that require SEO guidance for specific tasks or projects.
Project-based payment: Perfect for companies with a one-off project with clearly defined scope and deliverables.
Monthly retainer: Suited for businesses that require ongoing SEO support or have long-term objectives.
Next, let's take a peek at the contract structure. Think of it as the fine print on a treasure map – often overlooked but immensely crucial. Ensure the contract outlines the company's services, the duration, and what happens if either party wants to exit the agreement.
In conclusion, when you select an SEO company, consider the price structure as keenly as you would inspect a precious gem. You will only strike gold with the perfect SEO partner for your business.
Tip #7: Beware of 'Too Good to Be True' Promises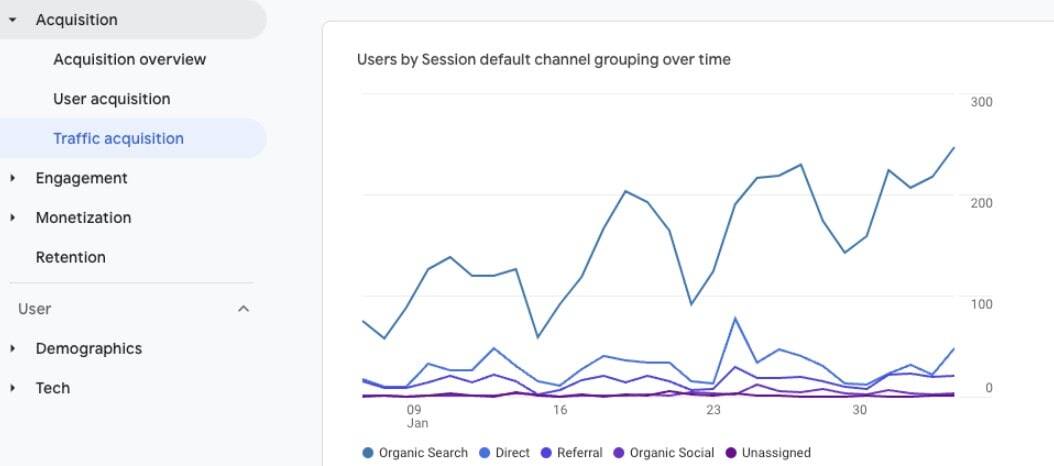 Picture this: An SEO company promises you top rankings in record time. Sounds enticing, right? However, don't let the dazzle blind you. It probably is if it sounds too good to be true in the SEO industry.
Here are some over-the-top claims to be wary of:
Instant Rankings: SEO is a long-term strategy. Anyone who claims they can achieve quick rankings is skipping steps or using black-hat tactics—both can lead to penalties.
Guaranteed Results: No one can guarantee a #1 ranking on Google. Many factors influence rankings, and it's impossible to control all of them.
Unlimited Traffic: Massive traffic spikes overnight can be harmful and are usually a result of low-quality, irrelevant sources.
To navigate the seas of SEO, you need to recognize these lofty promises as red flags. SEO is an art and a science—so it's about strategic planning, steady progress, and adherence to industry best practices. So, when you choose an SEO company, remember the old adage—slow and steady wins the race. Opt for an SEO company that is transparent, realistic, and meticulous in its approach. Your ranking journey might not be instantaneous, but it will be worth it.
Tip #8: Think Long-Term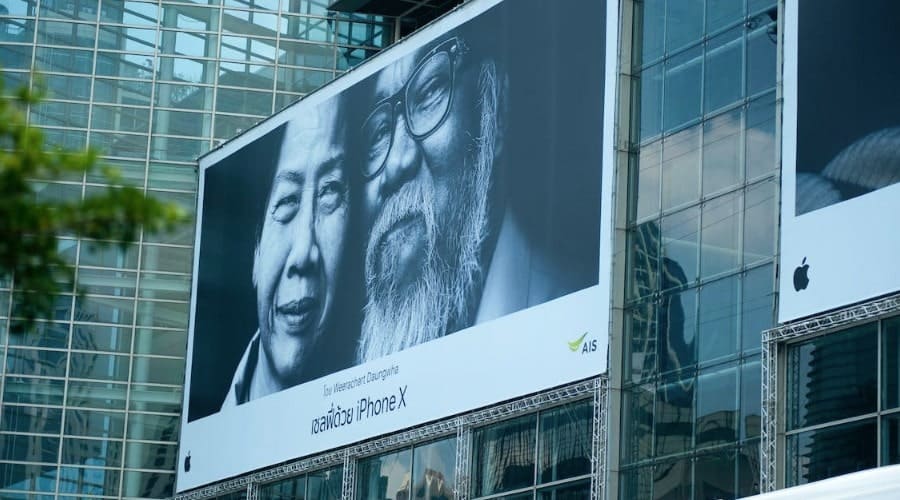 When it comes to choosing an SEO agency, thinking long-term is paramount. SEO is not a sprint; it's a marathon. It requires consistent effort and a strategic outlook to achieve lasting success.
Consider the following when thinking long-term:
Investment: Treat SEO as an investment in your business's future. It may require a financial commitment, but the returns can be significant over time.
Sustainable Growth: SEO is about building a solid foundation for sustainable growth. It's like nurturing a garden; you need to tend to it to see the flowers bloom consistently.
Adaptability: The digital landscape is ever-evolving. An SEO company that keeps up with industry trends and adjusts strategies accordingly ensures your long-term success.
Competitive Edge: Think of SEO as a competitive advantage. When you play the long game, you position yourself ahead of competitors who may have opted for short-term gains.
Imagine you run an e-commerce store selling handmade jewelry. Thinking long-term means, you understand that consistent SEO efforts can help your website rank higher in search results. As a result, you attract more organic traffic, increase brand visibility, and establish trust with your audience.
Choosing an SEO company that shares your long-term vision is crucial. Look for a partner who understands the importance of ongoing optimization, monitoring, and adapting strategies to stay ahead in the digital landscape.
So, lace up your SEO running shoes, embrace the long-term mindset, and set your business on a path of continuous growth and success.
Bottom Line
Choosing the right SEO company can be the turning point for your online success. ⚡ With countless options available, making an informed decision that aligns with your business goals is crucial. Our comprehensive guide, "How to Choose an SEO Agency? 8 Tips," provides valuable tips to help you navigate the selection process.
This article covers essential tips, from understanding your SEO goals to evaluating the company's communication style and pricing. Each tip gives you the knowledge and confidence to choose the best SEO company.
Remember, choosing the right SEO company is critical to boosting your online visibility, attracting your target audience, and driving business growth. To further enhance your SEO efforts, consider utilizing Plerdy's UX and SEO analysis tools for valuable insights and optimization opportunities.
Make the smart choice today and take your SEO strategy to new heights!