Weebly is a simple and handy website designer mostly used for blogs, promo sites, and online stores. Feel yourself a web designer with this tool, as you will be able to manage eve of your website even without HTML, CSS, or JavaScript skills. The template range is small (about 40 items) but enough to start a simple web resource.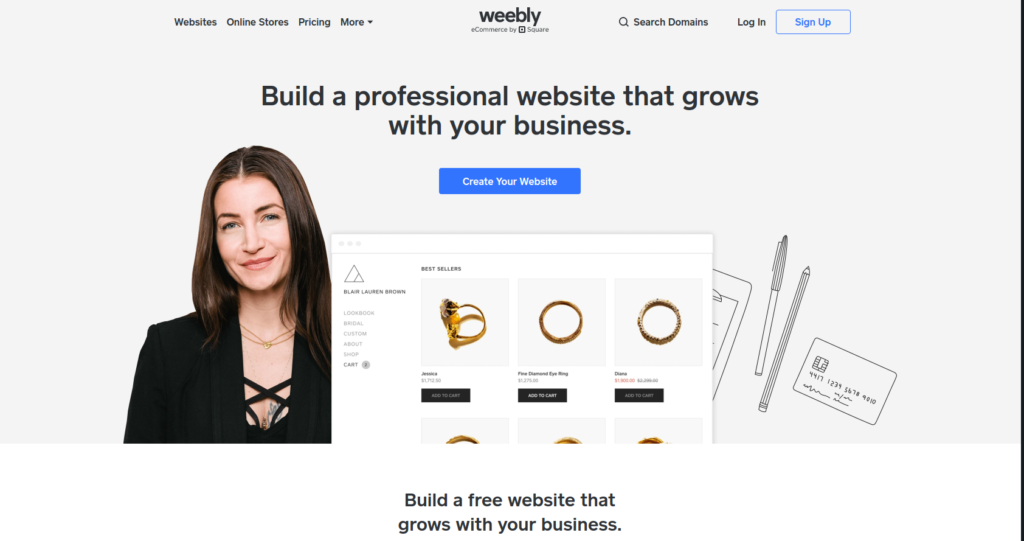 1. Sign up on Weebly
Sign up for creating your Weebly blog. Enter name, surname, email, country, and password in the signup form.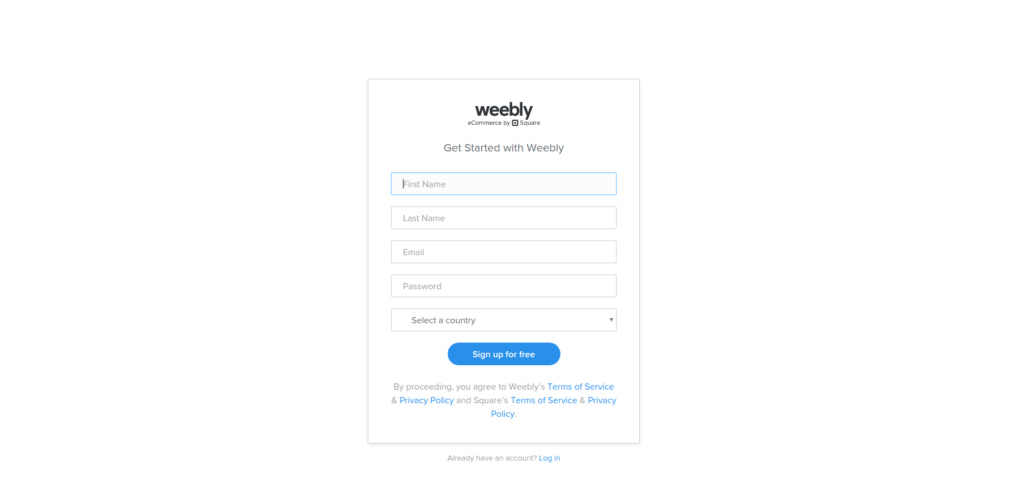 After entering these details, the next screen appears: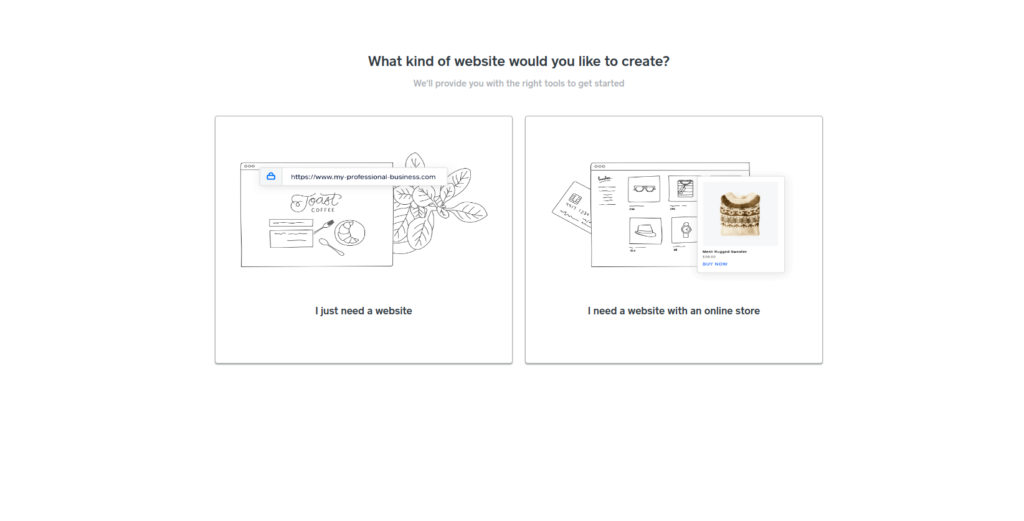 Given that you are creating a personal blog, select "I just need a website." The second option is for future online store owners who start e-commerce businesses.
2. Customize the look
Weebly has 8 free blog themes. Open the "Blog" menu to view and choose yours.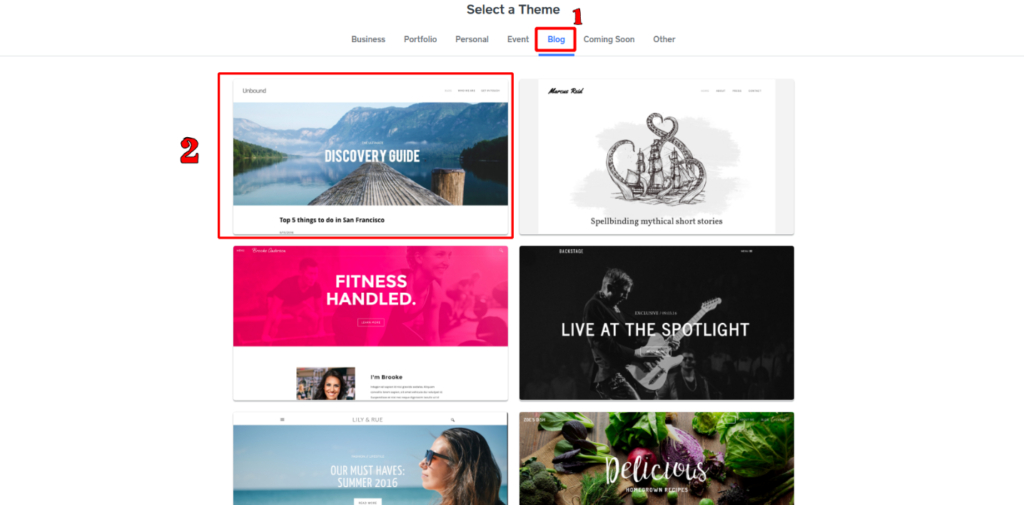 If you don't like the theme, press the cross icon in the upper left corner.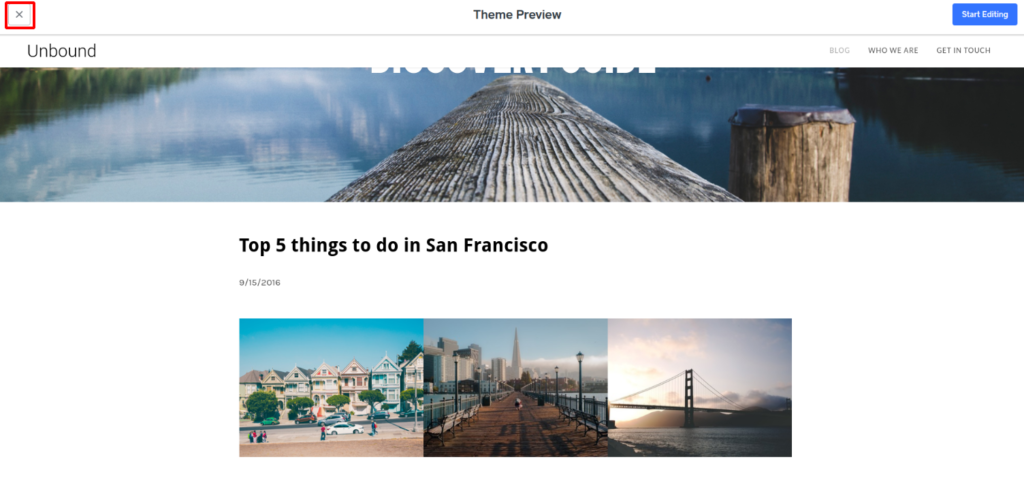 If the theme and functionality are suitable, click "Start Editing."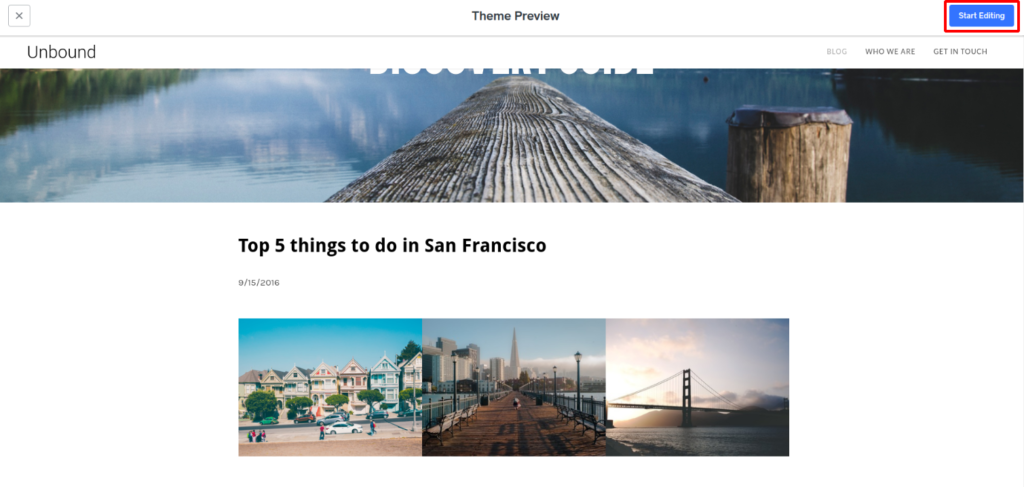 3. Connect the blog domain.
Press the "Start Editing" button to see a pop-up with an offer to connect your domain to the Weebly domain. If you don't have a domain, skip this step.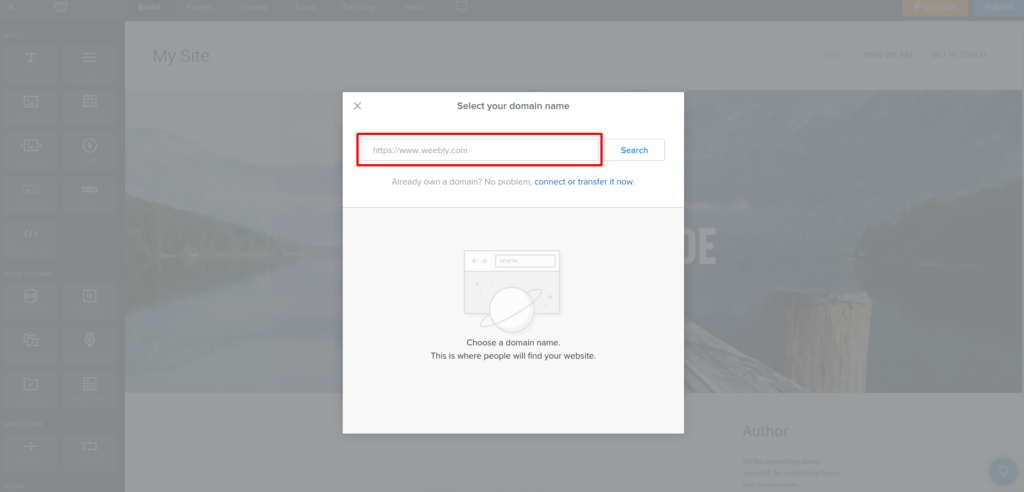 4. Edit the Weebly blog appearance and content
For editing the text or image, click the required object and wait until the editing panel appears. Start editing.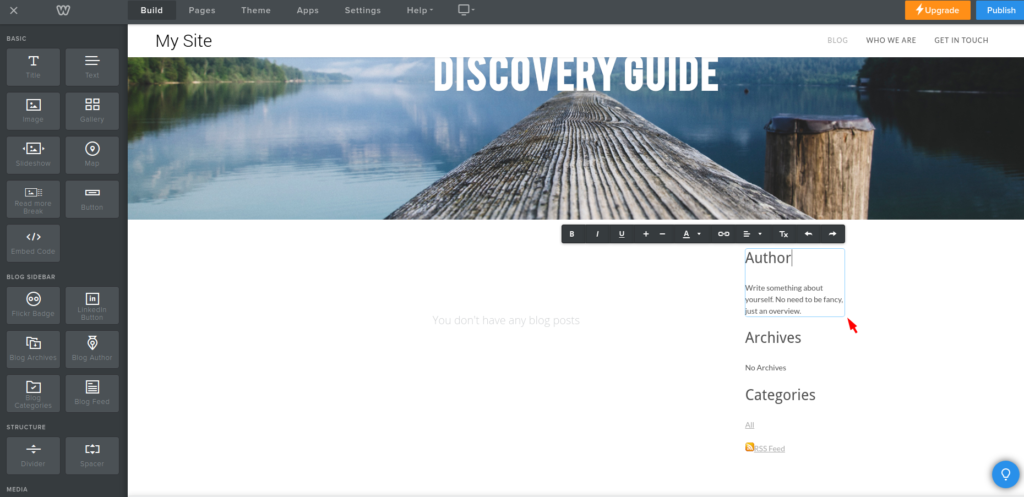 For adding the new text, open "Basic"> "Text" in the left panel and move the text box to the page: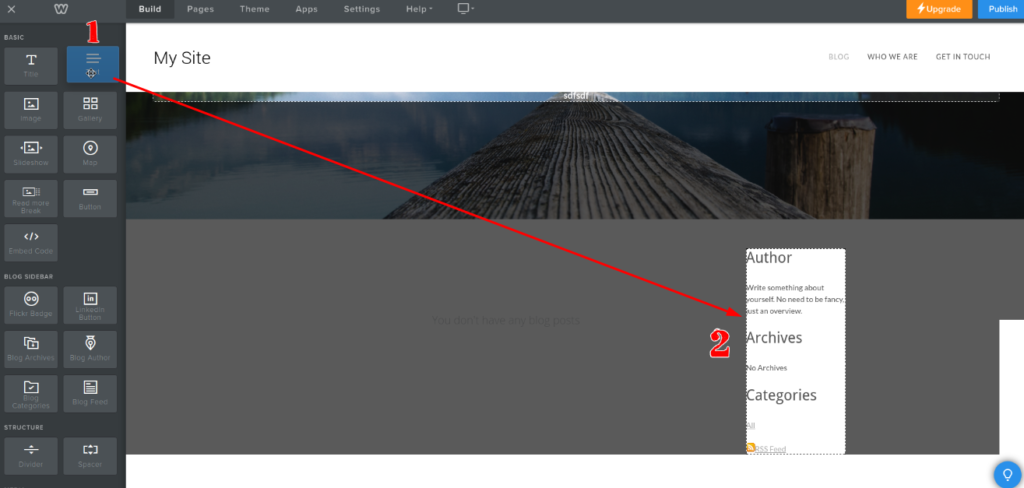 Repeat the same actions to add an image.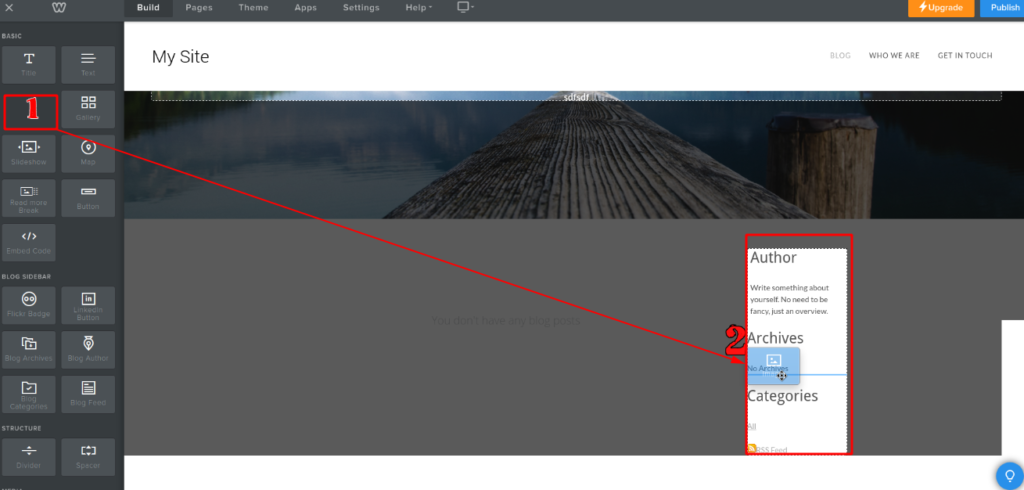 For deleting the text or image, hover it and press "X"> "Delete."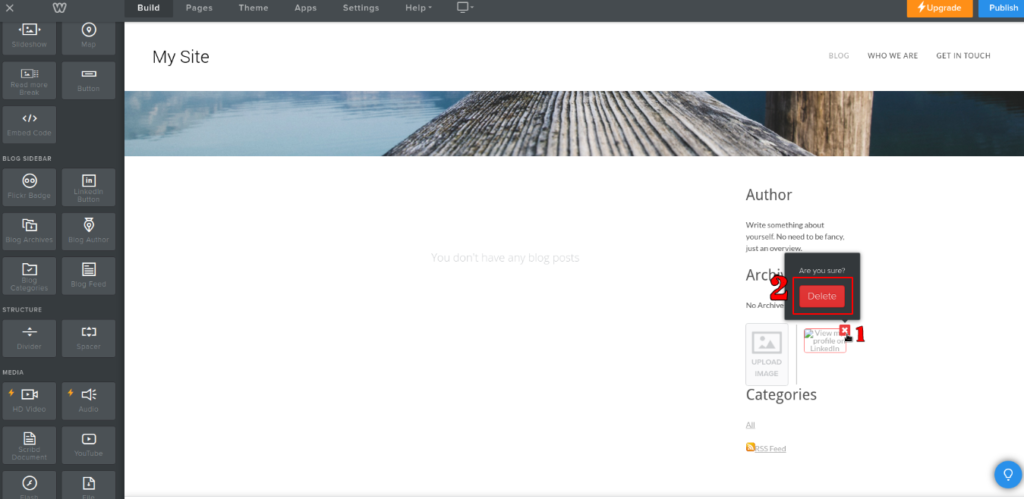 5. Create a new blog page on Weebly
Open the "Pages" section in the upper panel and press "+":

Select the required page type.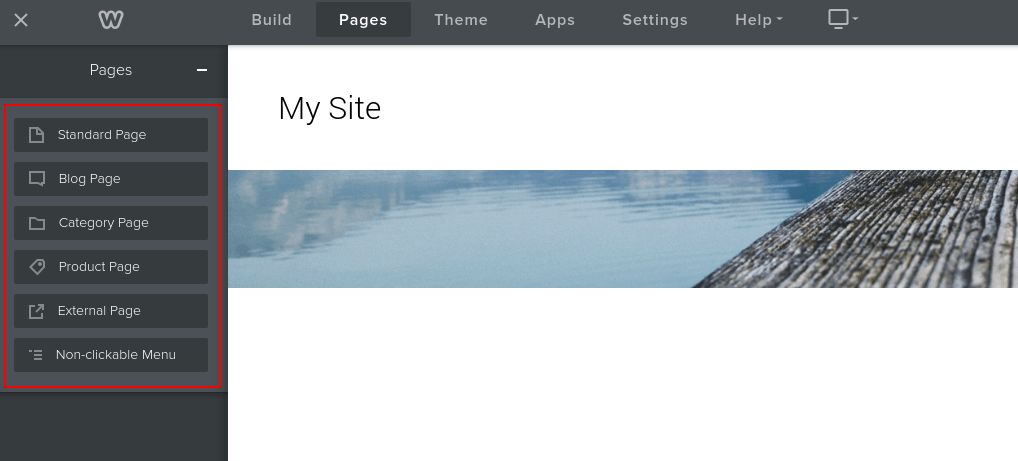 Enter the necessary information, configure SEO, and publish the page by pressing "Done."
6. Check out the blog mobile version
To make sure the mobile version is handy, select the "Smartphone" website view in the upper panel: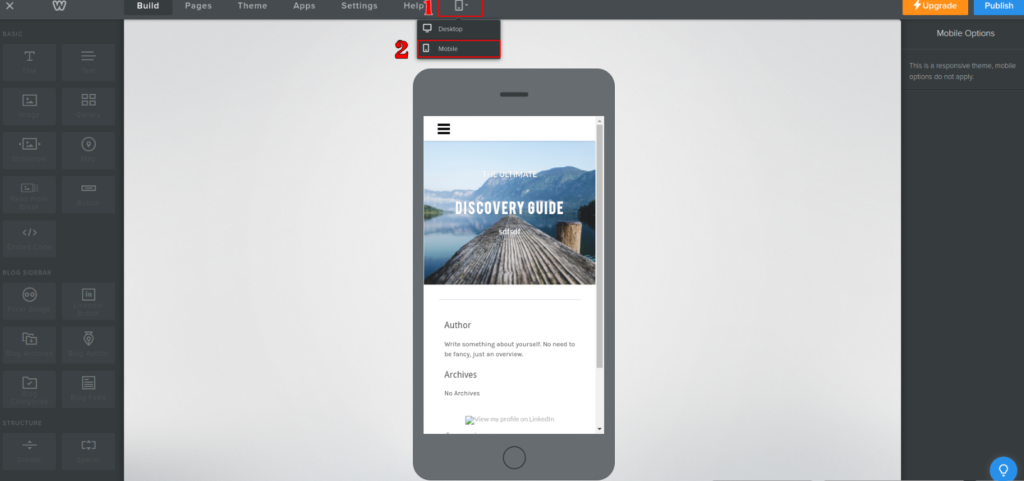 7. Connect plugins
Weebly supports 350 free and paid plugins. You can also add an event calendar to pages, receive donations, send mailouts with acknowledgments, and add pop-ups.
To pick plugins, select "Apps" in the upper panel: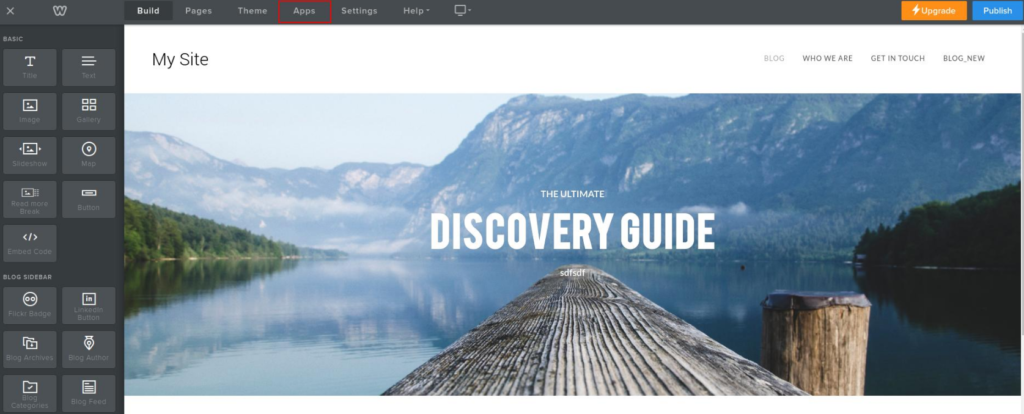 The "App Center" window will appear: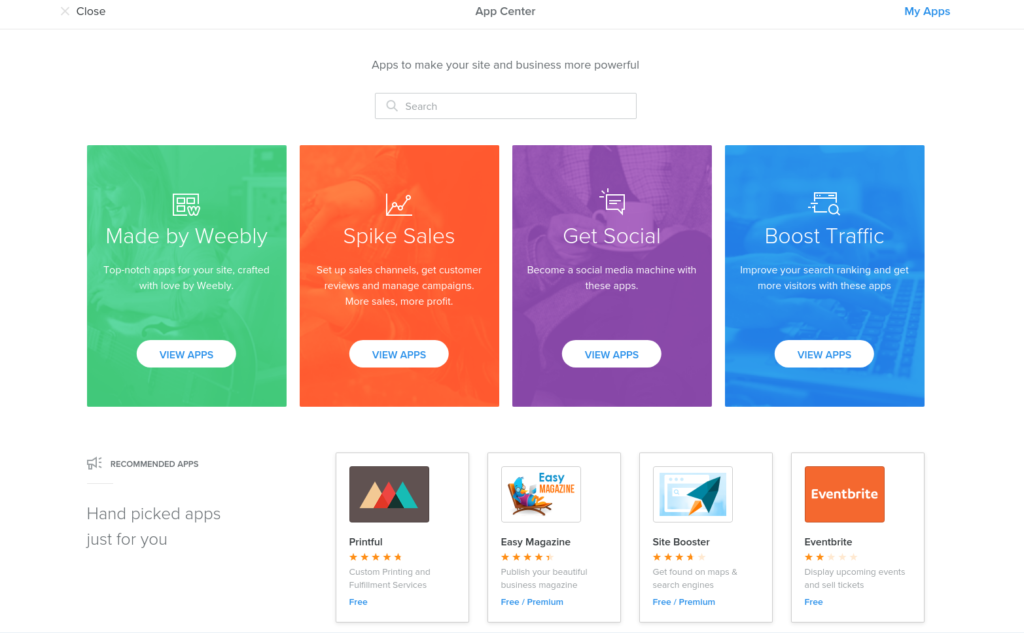 For adding the plugin, click on it and press "Add"> "Connect."
8. Select the plan
Weebly is a fee-based designer who will need to purchase a plan (even if you have a domain). To buy a plan, press the "Upgrade" button:
The following plans are available to start a blog:
"Personal" – 6$/month
Professional" – $12/month
"Performance" – 26$/month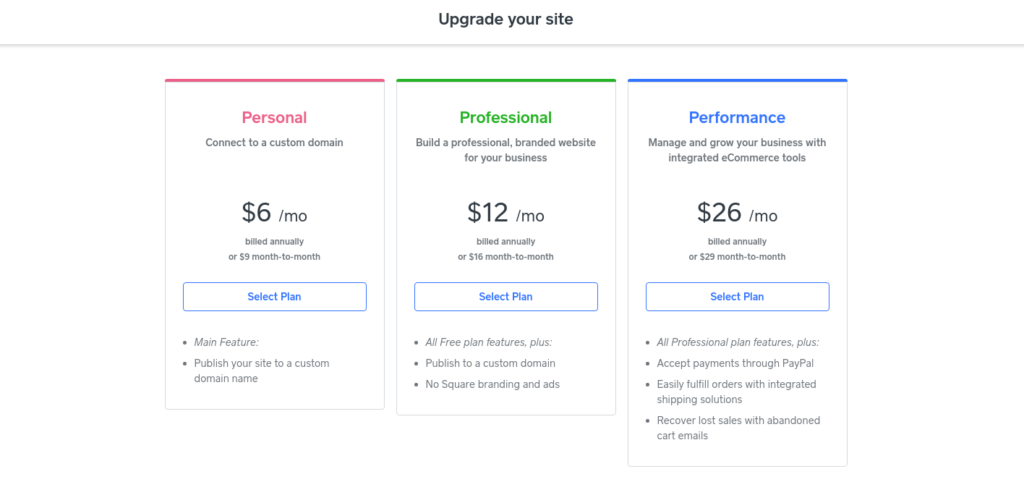 9. Publish the Weebly blog
After selecting and purchasing one of the offered plans, publish your blog.
Congratulations! Your Weebly blog has been created! Start uploading new articles to engage the target audience.