If you think that blogging is just fooling around, you are very much mistaken. Marketers use this channel to attract additional traffic and form a loyal target audience, which benefits conversion rates and increases sales in the long run. Yet, there is one thing to remember. A blog should be smashing. It must grab readers' attention. Today, boring copy-paste text is absolutely useless.
What You Should Pay Attention to When Writing
Wikipedia says that a blog is an online journal, in which text, video, and photo materials are regularly published. However, there are no restrictions on who can blog. This can be anyone from a single person to a large online store.
Blogging is also used to promote business on the web. Here are some of its key advantages:
A blog helps to improve ranking in search results. Of course, you will have to work on SEO, but it's definitely worth it. Properly added keywords won't spoil your text and can significantly improve the search position.
Text materials (especially if they offer something new instead of copying your competitors) + photo and video attract people. You form an audience that gets used to reading your publications.
Your blog shows you are an expert in a specific field. This makes you more valuable in the eyes of potential customers.
You can redirect the traffic to other necessary website pages.
Blogging contributes to brand awareness if you publish some materials mentioning your brand.
About the creative part, we will talk a bit later. Now, let's go through the general requirements to blog formatting and style:
Impeccable grammar. No one likes reading texts with grammatical mistakes. This may even cause physical discomfort. A blog is one of the ways to communicate with the audience. Just imagine a person that uses a lot of jargon and poorly accentuates words. Would you like to talk with them for hours? Fair enough, the same relates to the text.
Stick to one style. Your blog is not a place for regular experiments. Once you create a recognizable style, try to adhere to it. Using a concise title in one publication, adding a detailed one in the second post, and making a bad joke in the third may confuse readers. Such an approach creates a feeling that website owners aren't really caring about their blogs.
Monitor trends. Nobody is interested in outdated materials.
The subject of a blog must be related to what you offer. If you run an online store of spare parts, review the latest tech novelties, write about testing them, or publish industry-related news. Something like "how to select PC configuration for different budgets" would work great. A marketing agency can describe various successful case studies or current and upcoming marketing trends. The main rule is: Write about something you are good at.
These recommendations look simple and may seem quite trite. Nevertheless, this doesn't make them less valuable.
How to write blog posts in 5 steps
If you are about to write an engaging post that people will read without taking their eyes off it, you need to write it wisely making the text engaging indeed. Below is a simple how-to-write-blog-posts guide.
To write a catchy post, follow the procedure:
Step 1. Decide on the topic you're going to write about
Brainstorm ideas. Analyze which aspects may potentially involve readers based on popular search queries. Define the ones you're interested in and competent enough. Don't write for the sake of posting something. Write for the sake of the audience's loyalty.
Think of the type and structure. Formulate the main idea and write down all supporting statements that come up to mind. Re-read it and delete everything that seems amiss.
Step 3. Proof-read the text
Check it for mistakes, consistency, and coherence. May someone you trust read it through and express their opinion.
Add visual elements to simplify the perception of what you write by the audience. All the images and animations you add should match what you write about.
Step 5. Optimize it & publish
Don't forget about SEO. Add CTAs and links, and think over the way to promote the ready-to-be-published post.
Now you know a general process of how to write good posts. But when you write for specific purposes, different nuances pop up. Let's go into more detail to prepare you for them.
How to Write an Interesting Blog Post
Below, you'll find a short step-by-step guide explaining how to write an attention-grabbing blog post. It's a universal manual that will be helpful to both a marketer and an online store selling sports equipment. Let's assume you have already found what interests your audience and planned the general structure of a blog post.
Come up with an attention-grabbing title
Do you remember the saying that first impressions are half the battle? The same with titles. A dull title may discourage website visitors from continuing to read a blog post.
Regardless of the field you work in, a header should meet a set of universal requirements:
It must be concise and clearly state what people can learn from the article
Avoid making it too official and dull
Clickbait titles don't always work. You'd better not to use them, especially if you've just started a blog
Don't fool readers – this also applies to everything you write in the blog
Create an intrigue
Don't use difficult to understand metaphors. Not all people can understand them, which may cut your audience
The length of the title is a point at issue. On the one hand, Google crops long headings, which is bad. Users don't see everything you wanted to say. On the other hand, recent Backlinko study showed that long titles attract more attention than short ones.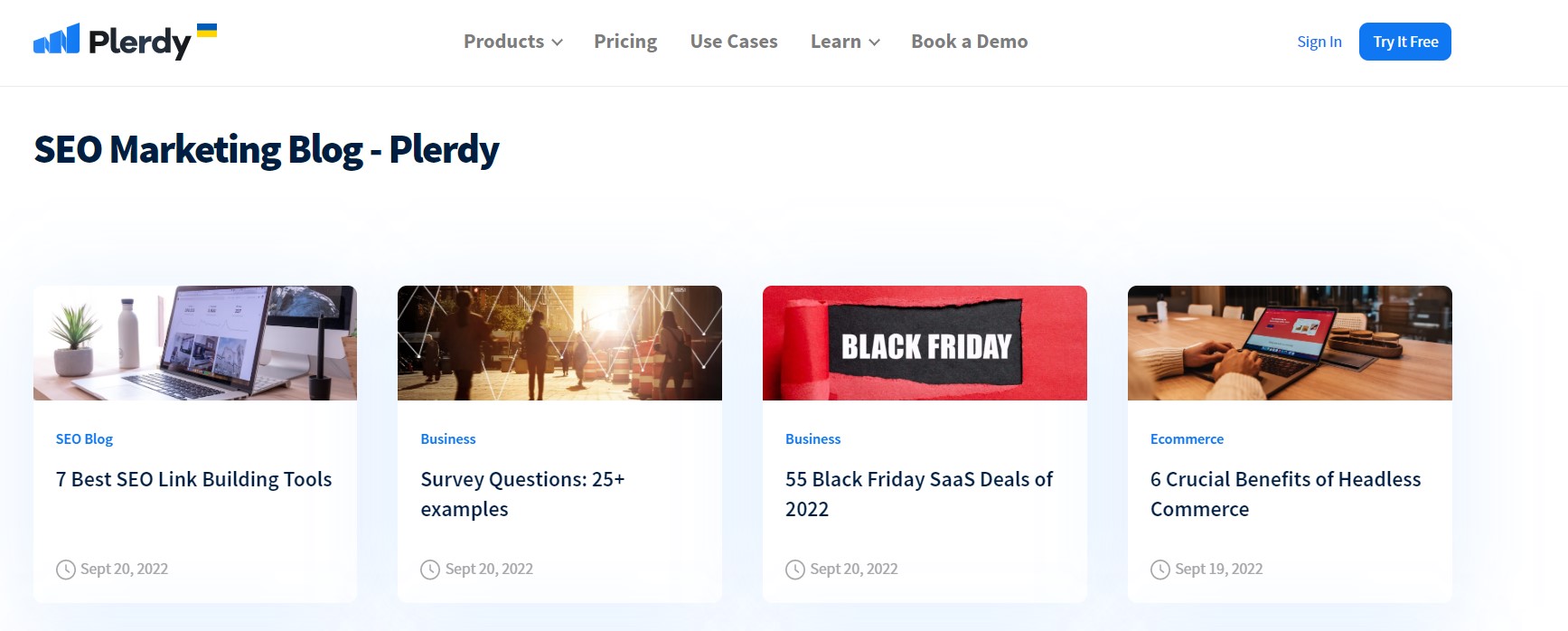 Pay attention to these headings-no unnecessary or meaningless words. The titles provide the perfect information to get readers interested and encourage them to read the post. If you suffer from a creative crisis, peek at the headings of your competitors. Don't copy them. Just find some inspiration and ideas.
Think out an introduction
This is the first thing readers see after the headline. This is why the introduction should be carefully written and edited. Working on this part, make sure to:
avoid complex 'multi-layered constructions; opt for simple and easy-to-understand sentences;
remember that the primary goal of an introduction is to tell readers what's next. It's a hook, which readers must like;
adapt emotions to the style of the blog post.

The introduction should be brief. The chances are that you won't manage to write this section on the first try. It's usually rewritten several times.

Readers will appreciate such convenient navigation. If they decide to continue reading later, they won't have to scroll 10-20 seconds to the necessary place. This makes the readers less likely to leave the page.
Get to the main part of the blog post
Ideally, you have to write at least a draft in one sitting. This reduces the chances you'll miss some important thoughts and makes the text more coherent and integral.
Since your future post may be extensive, it's better to:
Create a plan and structure of the blog post. This is the skeleton you need to extend with easy-to-follow text;
Write a draft that doesn't require major edits in 3-4 sittings maximum;
Don't publish the article immediately after finishing it. Wait a day and reread it. Most probably, you'll find some minor flaws. As an option, you can also ask colleagues or friends to read the text;
Avoid too large paragraphs and long complex sentences;
Use bulleted and numbered lists;
Highlight the most important phrases in italics or in any other way;
Use subheadings to structure the text. This makes the article easier to read and helps you to share ideas. Divide the article into separate sections and name each of them.
Check the written and edited text for spelling and syntax errors to ensure the final version is good.
Pay particular attention to the conclusion. In addition to briefly summarizing the content, you can also give advice or motivate readers, if it's appropriate.
Add Images
Reading plain text, no matter how interesting it is, users start losing focus. This is why images are essential in long publications regardless of the subject, especially when it comes to research results since such images also have an informative purpose.
Here are some other benefits of images:
They allow you to break the text and make it easier to read. Besides, readers often start with pictures, so it's important to pick them properly
Images contribute to building trust with blog visitors. If you insert a relevant picture with a funny joke, this will bond you with the readers and remove the overly formal tone
They help to convey the information. Diagrams and various types of graphs are easily perceived visually but hard to describe with text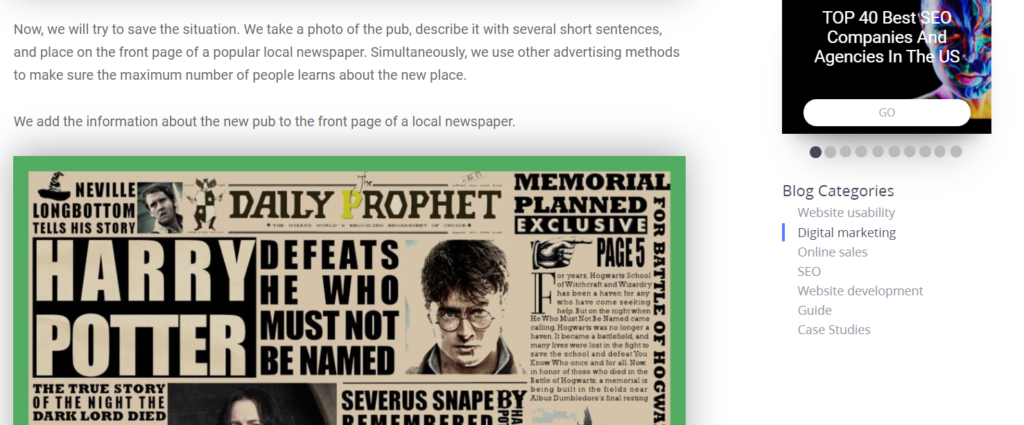 Humor is almost always appropriate. Even if you write a research post, you can make jokes to enhance the mood of readers.
SEO optimization
A blog post is, first of all, created to tell something, not only for SEO promotion. However, you shouldn't fully refuse from search engine optimization. Try to find a happy medium:
Optimize the text with keywords
Use different spelling variations of keywords; search algorithms consider them in search ranking
Add links to other website sections. This will allow you to redirect readers to the necessary pages. Check whether all URLs are active. Broken links irritate visitors and can make them close the website
Add alt tags to images before publishing the article
Add description and title
All these tips don't affect the readability and, at the same time, help to increase the ranking of the web resource.
Call-to-action elements and pop-up forms
With the help of CTA elements, you can ask readers to like a publication, leave a comment, or subscribe to blog updates. Don't overuse this tool, but we also wouldn't recommend neglecting it completely.
If you don't know how to use a call-to-action, try a sure option. Entice readers to share the post on Facebook, Twitter, or LinkedIn at the end of the publication.

Pop-up forms are used to attract the reader's attention. For example, when visitors try to leave a page, you may show them a favorable offer.
In B2B, it might be to use these as one of your lead generation tools and offer a download on your blog. The whole idea is to capture the email addresses and follow up with an amazing content funnel and email series to show customer appreciation and warm up these prospects.
Yet the excessive use of forms is counterproductive – They may be irritating.
Don't know what to write about? Here're 20 great ideas
One of the most challenging tasks is to pick the right topic. First of all, any blog post is written to attract the target audience, so its subject should be interesting to a wide range of people. Below, you'll find great ideas. Choose any of them and start preparing a post for your blog.
Answer to a popular question + case study analysis
This type of blog post has double benefits:
They are interesting to read;
People can use them as guidelines. If you detail the step-by-step solution to any problem (for example, how to perform an SEO audit), blog visitors will know what factors affect SEO, what are the benefits of optimization, and what are the stages of website evaluation.

To make your point, it's better to use a specific example. At plerdy.com, you can find blog posts containing detailed case studies, such as SEO Audit Check List based on Google Store Website.
Write about the history of your industry
This method always works flawlessly. Write an informational post that describes the history of your field. You may also include some interesting facts or mention your company at the end of the post. Tell readers how you came up with the idea to launch a business and write about how you plan to innovate the industry.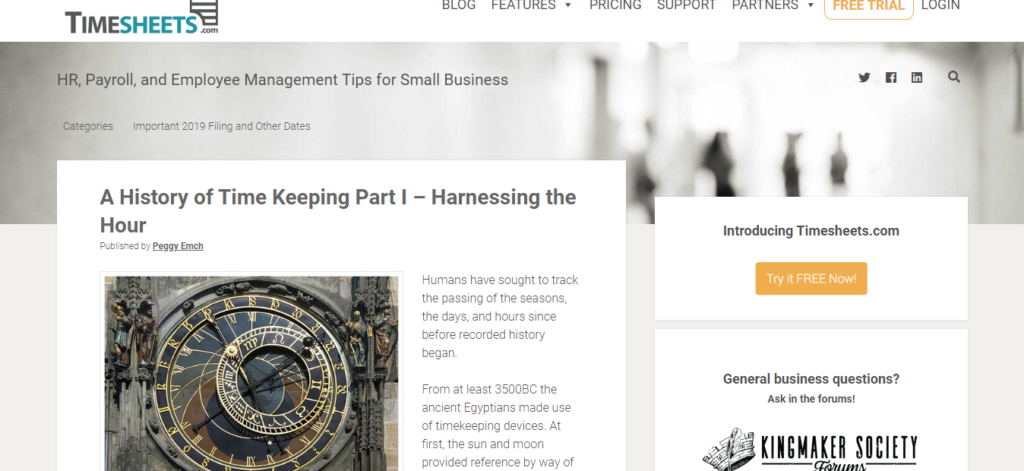 Write Article about benefits
In the majority of business fields, you will have to withstand fierce competition. Consumers have already got used to familiar brands and are often indifferent to new ones. Publish a post about what differentiates your product from competitors to tell the target audience why they choose you.

No need to advertise openly. Write in a neutral style without criticizing the competitors. Just compare the products with the focus on strengths. Make sure after reading the article, customers willingly decide to start using your services.
You also shouldn't turn such posts into instructions. Instead, it's better to provide links to other relevant publications in your blog.
Usually, this article has headings like "50 benefits…" or "40 differences from…".
Analysis of mistakes and recommendations on how to fix them
People are interested in others' failures. Use this to pick topics for blog posts. Outbrain conducted separate research, confirming that negative headings, which point out at someone's mistakes, are more often clicked than positive titles.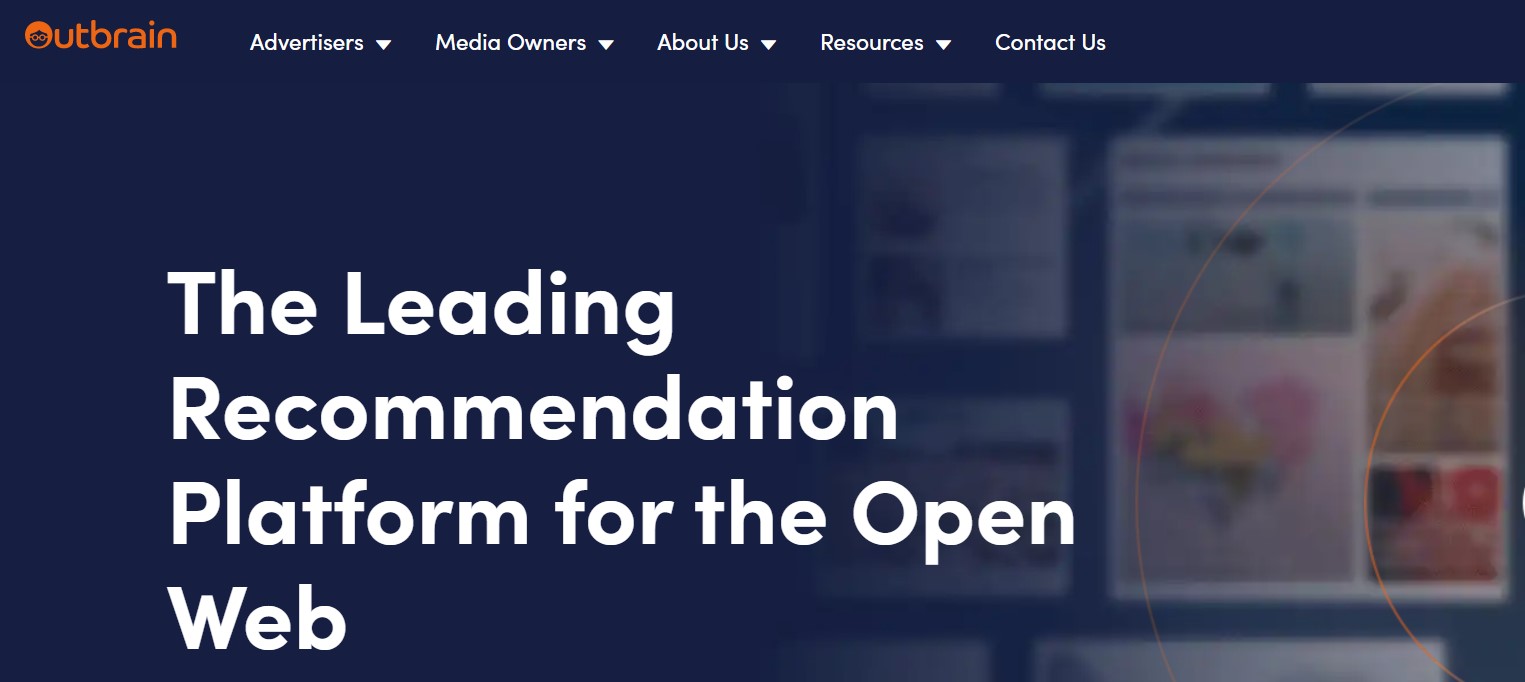 Such posts are popular for several reasons:
They are surprising. Readers are used to positive headlines. Something like "SEO optimization is dead…" or "Why you can't write quality content…" works like a wake-up call.
They allow learning from the mistakes of other people.
But remember your goal is to attract blog visitors' attention, not to bring them down. Never turn a blog into a source of pessimism. Publish such controversial posts occasionally to complement standard topics. As for the content, instead of focusing on the mistake, you should also show its consequences and mention how to avoid/fix it.
Write about uncommon approach
If the country market you target is going through significant changes, try to use this in your blog. For example, you may analyze the marketing techniques used by candidates during the presidential election and evaluate their marketing efficiency.
Election campaigns and everything related to them is usually on everyone's lips. You will gain new readers who will appreciate an unusual approach to topic selection.
It's just one of the options to guide you. Keep up with current events in the country and use "hot" topics if possible. This approach is particularly effective if you are engaged in marketing, SEO analysis, and website usability.
Write News posts
Regardless of your industry, there is always lots of news to write about. So this is an excellent occasion to make a separate post, list the main events, and explain how the changes may influence your business field in general.
You can write about anything, like:
legislation and tax changes
testing new technology and devices
search algorithm changes impacting website ranking in search results
popular trends
Such posts can be published regularly, for example, once per month or week.
Write Guest posts
Such articles are a great way to attract new readers. The point is that you publish a post written by a renowned industry expert in your blog.
Most likely, this expert will share a link to the publication with their audience. As a result, you can get a portion of new visitors to expand the existing readership. In addition, if the content is quality and relevant, some of the visitors will subscribe to updates to be converted into customers in the future.
The only problem is to find someone who agrees to leave a guest post. Unpopular blogs have almost no chance to attract reputable experts. They will refuse to risk their reputation and spend time on a blog with a couple of dozens of subscribers. At the same time, guest posts from unknown experts are useless. Nobody will read them.
Try to play on contrast
To perk up your target audience, you can make a post that compares your product with something absolutely alien at first sight. For example, how can karate help with website promotion?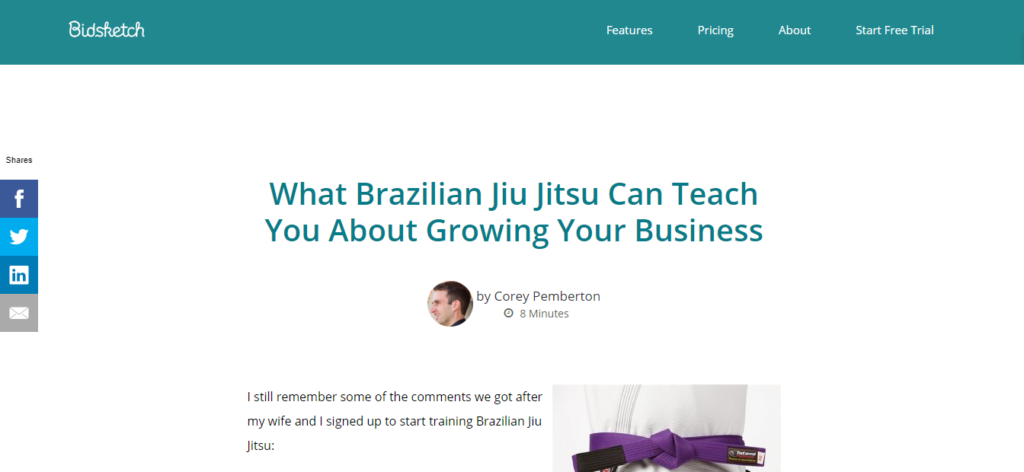 Readers glance at the headline. Then, in a second, they realize something is wrong, come back, read again, and cannot understand what's the catch anyway. As a result, people get interested and start reading. The rest depends on the style you write in. If what you write is interesting, people will read it. For example, one of Bidsketch's blog posts compares business development with Jiu-Jitsu martial art.
Analysis of top industry trends
Such posts require small research. This format is particularly suitable if you offer SEO, UX, or web design services. In addition, the listed industries are quite dynamic, so you can turn trend analysis into regular posts.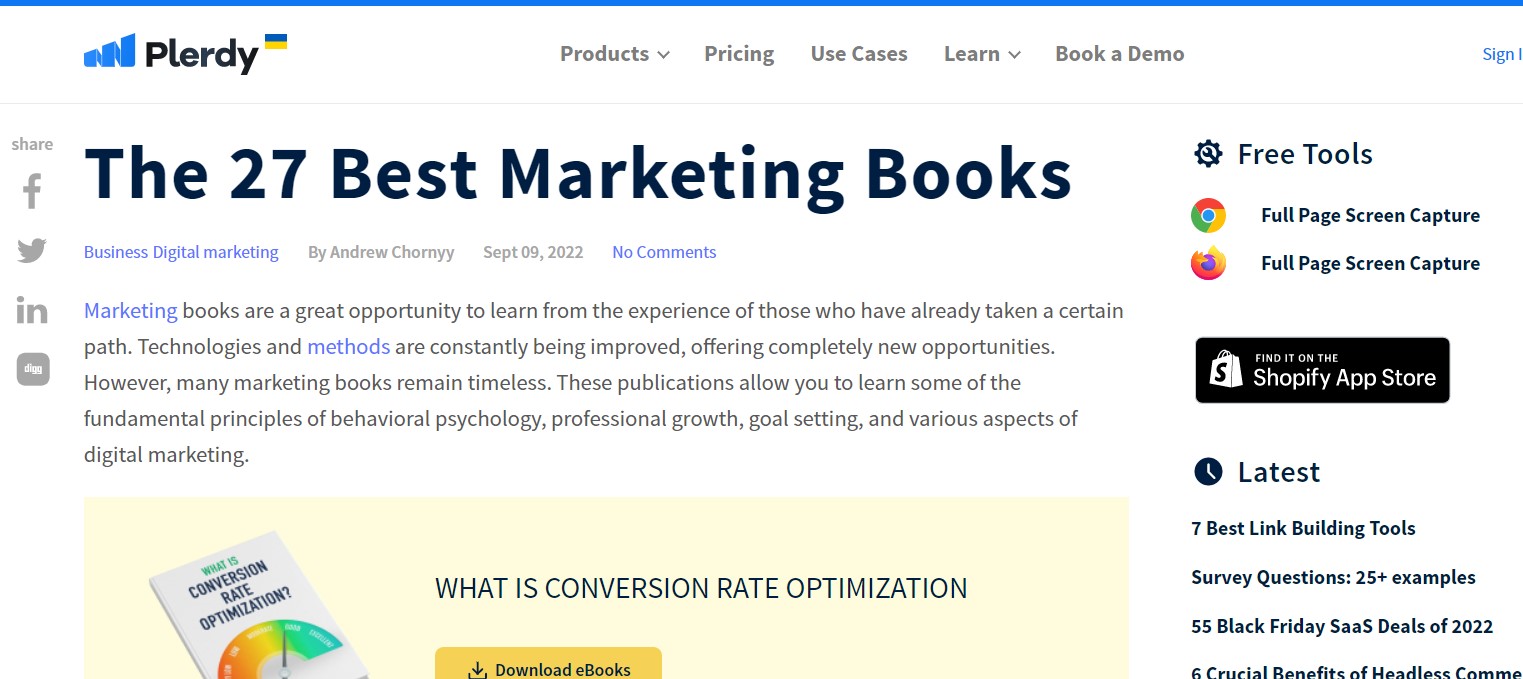 Here are some examples of possible topics to write about:
Web design analysis of top world's hotels
Analysis of SMM promotion techniques in 20XX
Relevant contextual advertising methods for product promotion
Popular content marketing techniques
Current trends in e-commerce and online business
However, you can make a more detailed introduction than usual, generalize the trends, and analyze specific examples.
The post listing useful services
Such articles yield great results for businesses engaged in marketing, SEO, usability, and web development. Moreover, since they widely use additional services in their work, it's easy to create selections of tools that briefly describe each of them.

For example, you can write about:
services that test website speed
services that help to pick a business name/domain name
resources with free quality images (Of course, it's better to use your own images but you may also sometimes need stock photos)
services for opinion polls
If the selections are really useful, people will subscribe to your blog, growing the base of potential customers.
Write about how customers use your product
An article describing use cases helps you to communicate with your target audience. You show potential customers how others use your product. A blog may include separate posts that detail what you're offering, but it's not the same as practical examples. The seller's words and real user experience provoke a different reaction.
Besides, customers may find an unusual way to use your product. Such stories generally make the publication more engaging, show that the offer is in demand and interesting. A post in Evernote's blog is a great example.
Speaking of shortcomings, it's worth noting that this format isn't suitable for businesses that just start to develop. They don't have a broad audience and, hence, tons of reviews. Use cases work better for well-established companies.
Take into account seasonality
The demand for products fluctuates. This usually needs to be considered in a promotion strategy. You should also remember seasonality when preparing blog posts.
There is no universal recommendation. Everything depends on the business niche. If people purchase a product as, for example, a gift for Christmas, New Year, or another occasion, use this. Publish a related post closer to holidays to entice consumers to buy in your store.
Dedicate a post to unusual holidays
These posts have the most meaningful effect when you enter the international market or open branches in other countries. Each of such units may have a separate blog, in which a part of the articles is dedicated to local holidays.
This is how you show the target audience that you respect their traditions. Besides, this format is generally interesting to read. A blog is an information about a product and exciting posts that allow you to communicate with consumers.
Conduct a tour around your office or production
This writing approach removes the fourth wall between you and your target audience. You tell the insider information about the manufacturing process or office. A short tour-style video would look good in such publications. You can create something like "One day from the life of our company" or show the entire production process of a product.
Of course, you shouldn't disclose any production secrets if you have any. Don't write about them. Yet, the other information can be freely shared. For example, YouTube videos with a CNC machine producing spare parts get hundreds of thousands of views. Your blog post can do the same.
Experiment and share results with readers
Not every company can do this. Yet if the type of your activity allows conducting experiments that people find interesting, benefit from that. Social experiments are particularly popular. For example, write about:
How a 4-day work week affects productivity
How procrastination affects employee performance
How to organize the work process more efficiently: transfer employees to remote work, allow free schedule, or strictly control hours.
These questions interest both business owners and average workers. If you start publishing such posts regularly, you are guaranteed to get comments, new subscribers, and the gratitude of your audience.
Write posts about legal issues
This type of content is relevant to write if your products or services are regulated by law. Such articles are very handy and may draw customers' attention to legal subtleties. However, people ignore some crucial details and suffer from tons of problems appearing out of nowhere later.
Here're some examples:
A business related to horticulture and gardening should make a publication with the minimum distance between a fence and different types of trees
A company that sells swimming pools may tell about applicable residential permit guidelines and any necessary permissions
A marketing agency may familiarize potential customers with the legal requirements for advertising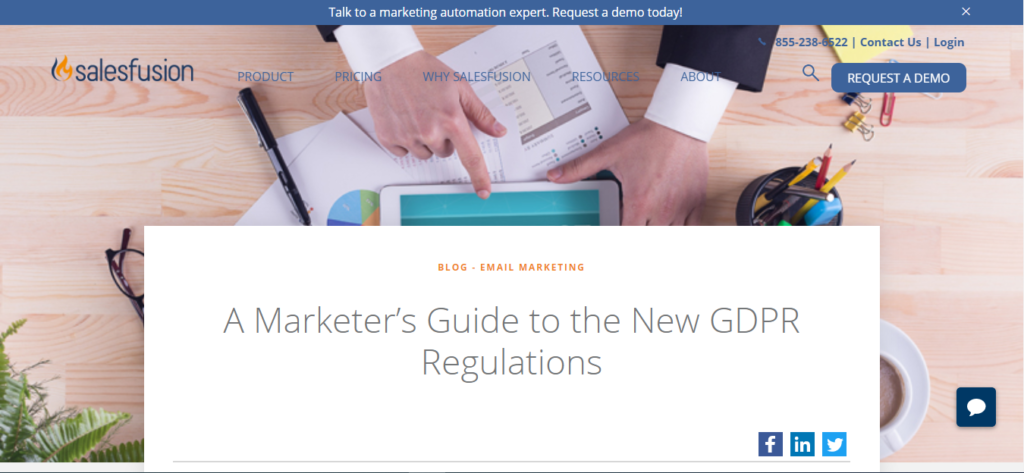 At least, give the main ideas and tell customers what they need to take into account. The rest of the information they can find themselves.
How to obtain the result faster
Let's get back to the non-intrusive product advertising. Earlier in the blog, you talked about the benefits of the product and how it outperforms competitors. However, potential customers still don't understand what results in they can get and, most importantly, when the first results will appear.
This may seem obvious to you, but try to take the place of readers. They don't have the intimate knowledge of SEO, for example, and think that the optimization process takes a few days. Your task is to set the right expectations. Otherwise, customers will only be disappointed after buying your product.
When you write such posts, make sure to:
describe what you do
indicate how long each step takes (e.g. the duration of SEO, usability analysis, etc)
tell how much time is necessary to build a website promotion strategy
estimate when the first results should appear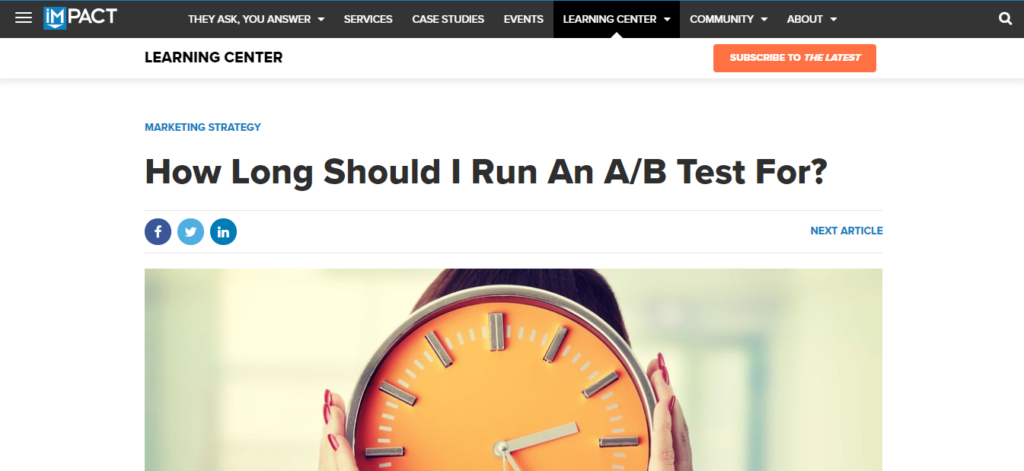 It's a universal approach, which works anywhere from marketing to the cottage construction business.
Write a post about the formation of pricing
One of the first questions arising in the minds of potential customers is, "Why does it cost like this?" The situation is additionally complicated if competitors offer something similar (even with a worse quality or more limited functionality) cheaper. Many customers don't want gid into a comparative analysis of products. Pricing becomes a decisive factor for them.
You should avoid leaving things unattended and create a post that details your pricing. Then, tell why the product costs a specific amount and if it's a bit more expensive than the competitors' offers show that it has a better quality.
Transparency in price formation makes readers trust you. The industry doesn't matter. It's equally crucial both in IT and construction.
Dispel myths
Many areas have deep-seated myths. Fighting them is hard but essential, and blog posts are one of the effective tools to do it. However, even if a misconception works in your favor, it will harm you in the long run. Inflated expectations related to your product may result in future disappointment.
You need to show readers that they are mistaken. But, of course, saying "this is a lie" is not enough. Make sure to link to research (if any) and information resources that justify your statements.
Object to a popular opinion
Rebels always attract attention. Especially if they loudly disagree with the generally accepted belief. The public notices them and listens to their opinion. This is exactly what you need for a blog post.
Just keep in mind that your position should be reasonable if you say 2 х 2 = 5, you'll just make a mockery of yourself.
Сontrast your own opinion with different forecasts. Analytics and forecasting may be questionable, so it's easy to justify any point of view. For example, if one of the prominent analysts predicts the crisis in the gaming system, you can publish a smart article that proves he's wrong.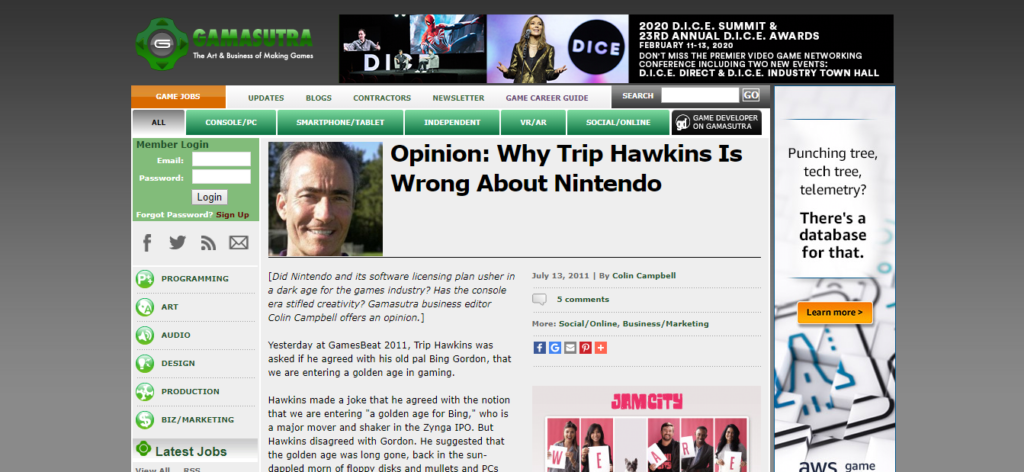 The effectiveness of the approach depends on the popularity of the topics you want to criticize.
Conclusion
A blog is one of the ways to communicate with the target audience, so don't underestimate it. The blog will bring you additional visitors that can later be converted into customers if you make it right.
Now you know how to write a good post for your blog. The rest is up to you. If you have charisma, a good style, and humor, you are guaranteed to find the right audience.