Sumo is a suite of tools helping to capture emails, bring more traffic, and grow your website. You install it on any HTML or CMS-based website and get widget-like apps for free to create your email list, improve your email marketing strategy and learn more about your website visitors.
Marketers choose Sumo because it's easy to install, use, and customize. It effectively collected subscribers on the website fast using popups and welcome messages. You can create them with the help of basic templates.
Since the time Sumo was created, many Sumo alternatives have arisen.
Best 10 Sumo Alternatives
While Sumo has useful tools, you must compare them with Sumo alternatives. This way, you'll see if there's another solution that suits your needs more. Let's consider the top 10 Sumo alternatives.
#1. Convertful Alternative to Sumo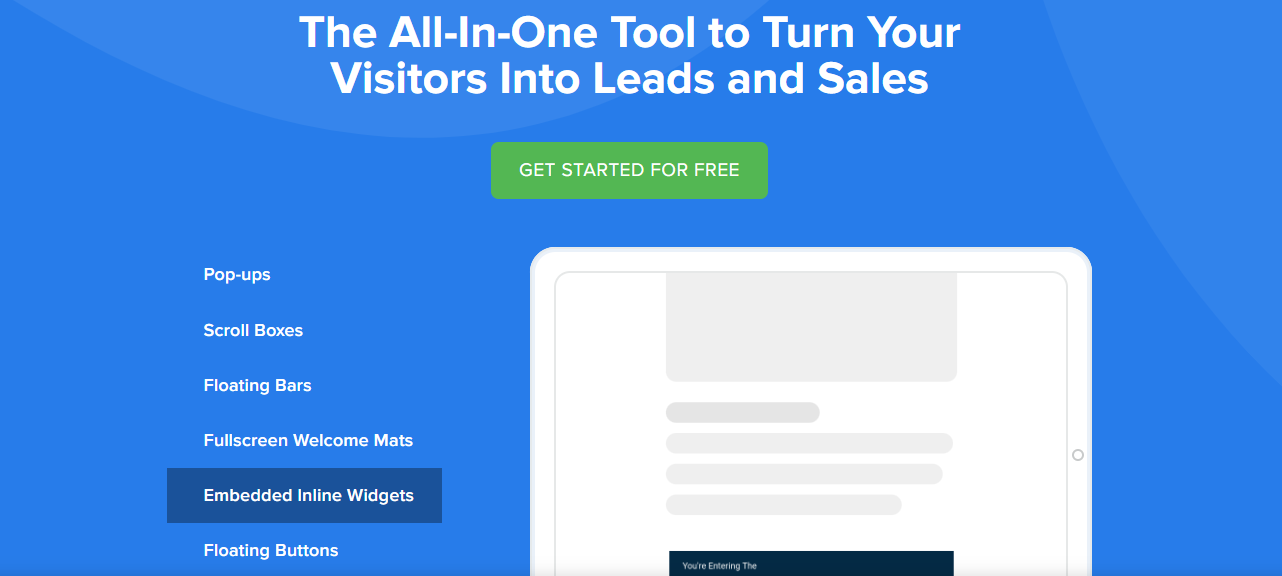 Converful aims to convert your website visitors into leads, offering you a simple way to create subscription forms. Then, use a drag-and-drop builder to make behavior-based popup forms. All this – without a single line of code.
Key features:
Templates
Drag&drop editor
Multi-step widgets
Survey widgets
Show only if conditions
Clients: SIMEDIO, Spending Hacker, LittleSizzle, NinjaSEO, Pearl Lemon.
Owner – Colin Klinkert.
Convertful's headquarters is in Tortola, British Virgin Islands.
#2. Unbounce Alternative to Sumo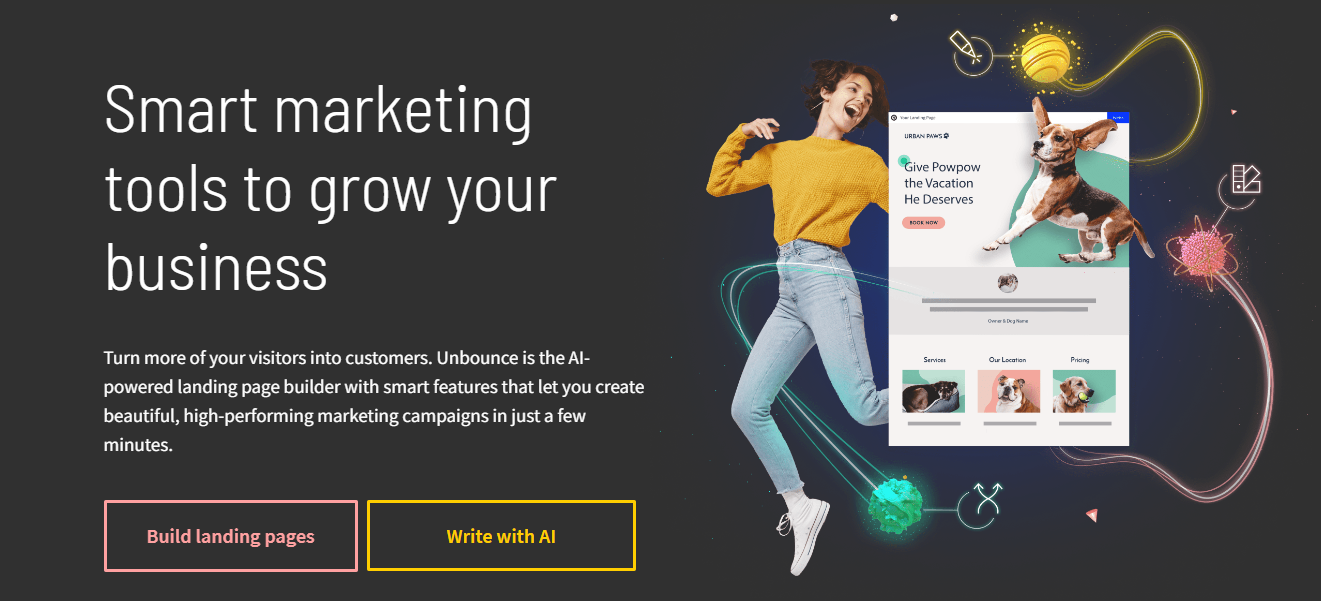 Unbounce uses the power of AI to help you build appealing landing pages, easily write content and optimize the traffic on your website. It also generates performance reports of your landing pages to provide insights. With tools provided by Unbounce, you create visitor experiences that turn visitors into leads.
Key features:
Optimized page sections
Design Assistant
Copy assistant
Conversion mapping
Multi-device page preview
Clients: Campaign Monitor, Helix, Zola, Fifty & Fifty, Officevibe.
Co-Founder and Board Chair – Rick Perreault.
Unbounce's offices are based in Vancouver, Canada, and Berlin, Germany.
#3. Leadpages Alternative to Sumo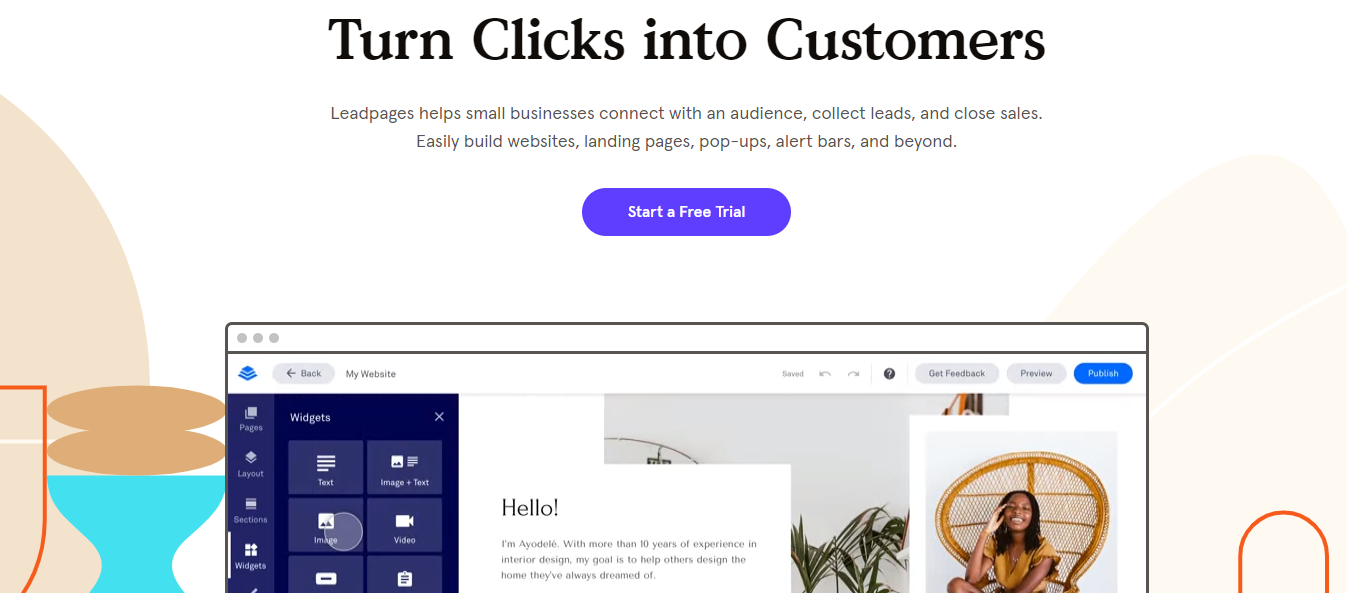 Leadpages is a software platform that enables users to publish landing pages and websites easily. Its website builder helps to create high-converting landing pages that make visitors return. Set popups that trigger on click, exit intent, or time delays with a few clicks. This makes Leadpages a serious competitor of Sumo in tracking, among other Sumo alternatives.
Key features:
Clients: Greatness Magnified, Personal Growth Lab, Libelula Jewelry and Gifts, Forest Stewardship Council, ShoHawk Media.
CEO – John Tedesco.
Leadpages' headquarters is in Minneapolis, Minnesota, US.
#4. Convert Flow Alternative to Sumo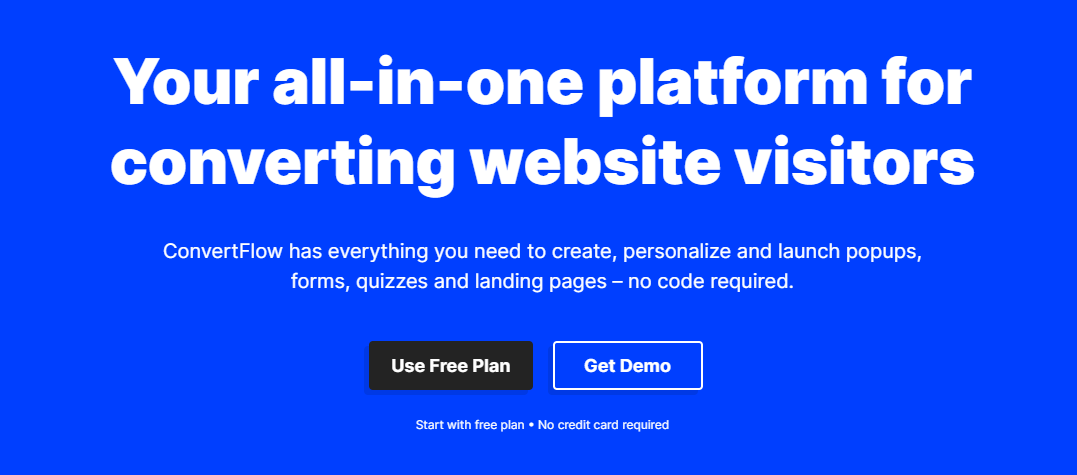 Convert Flow offers a toolkit to increase conversion and grow revenue. The platform has various tools for this purpose – personalized popups, quizzes, surveys, forms, and sticky bars that are automatically mobile-responsive. It also allows marketers to segment visitors and guide them down a suitable conversion path.
Key features:
Hundreds of popup and CTA templates
Behavioral segmentation
Multi-step conditional sales funnels
Quiz templates
Personalization for contact segments
Clients: Volkswagen, Lifehack, Nectar, Talkspace, Later.
CEO – Ethan Denney.
Convert Flow's office is based in South Miami, Florida, US.
#5. Popup Smart Alternative to Sumo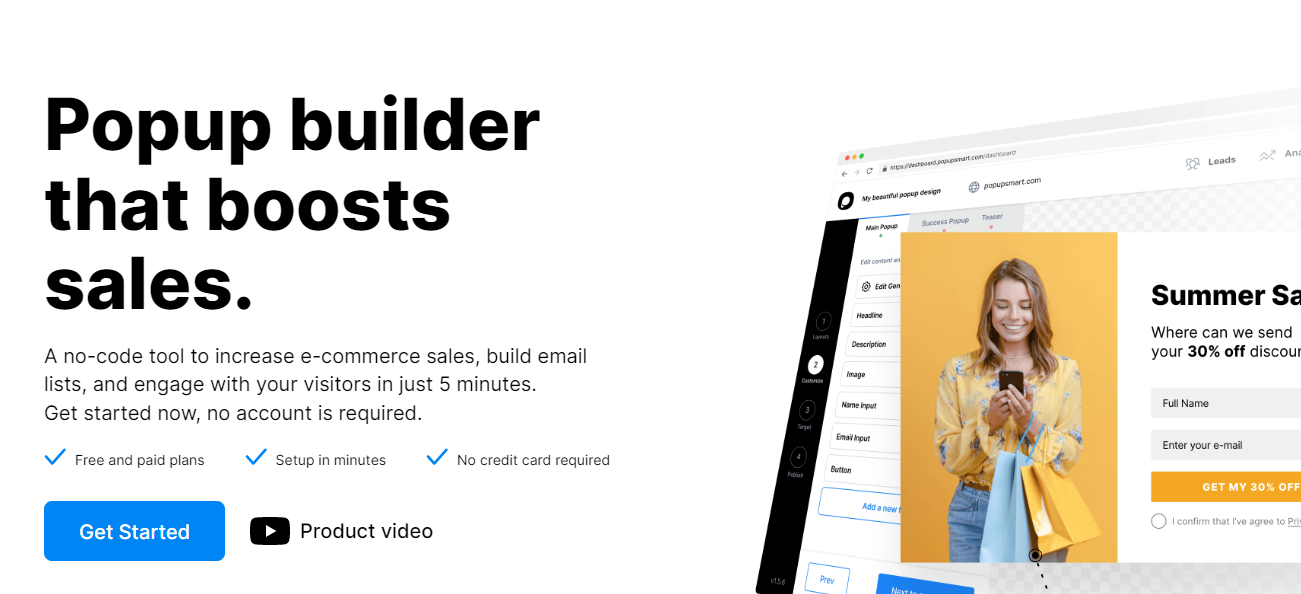 Popup Smart is a popup-building tool that aims to increase eCommerce sales, reduce cart abandonment, increase user engagement and grow email lists. The popups created with Popup Smart have an onload speed under 134ms, which doesn't affect your website's opening speed. It also offers a wide range of integrations, more than other Sumo alternatives.
Key features:
Prefill forms
Smart tags
Teaser popups
Marketing automation
18+ targeting options
Clients: UNICEF, Rakuten, Greenpeace, Wienbergen.
Co-Founder and CEO – Emre Elbeyoğlu.
Popup Smart's office is located in Miami, Florida, US.
#6. MailOptin Alternative to Sumo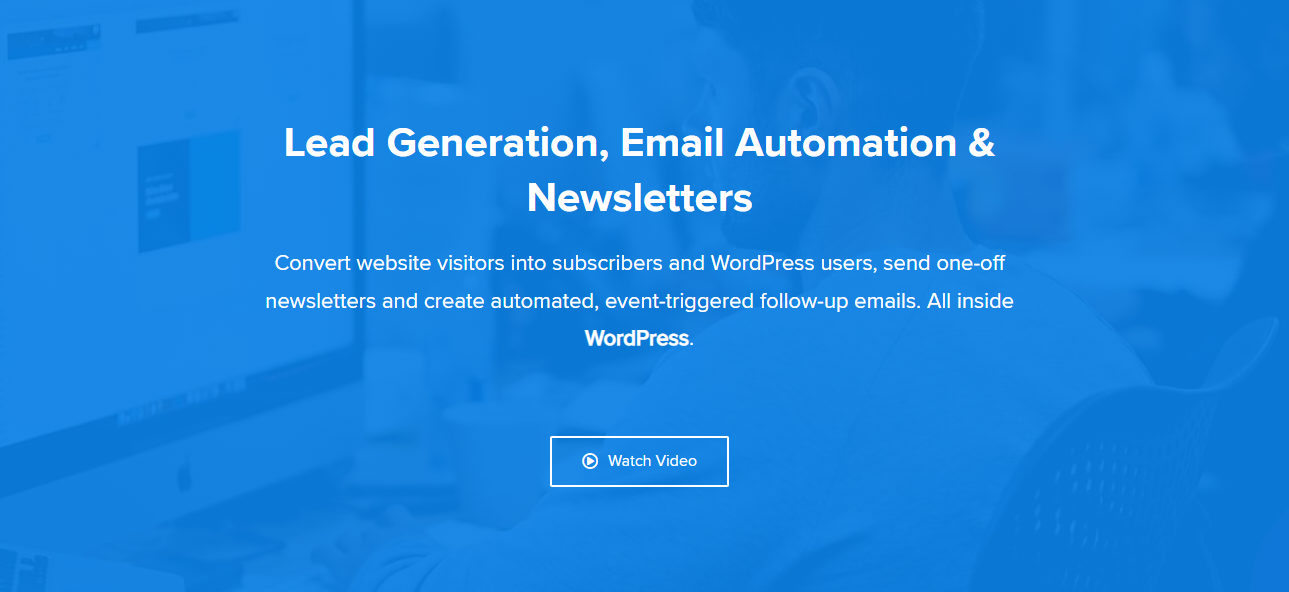 MailOptin enables marketers to create popups, user registration forms, and subscribe forms, using form and popup builder, and perform effective email campaigns. You can convert visitors to subscribers, create automated emails, and target users – all inside WordPress. Created by Proper Fraction web agency.
Key features:
Lead generation
Email automation
Content Lock
Forms Animated effects
Multilingual targeting
Clients: Designmodo, WP Mayor, Colorlib, WPLift, Themeum.
Founder of Proper Fraction – Collins Agbonghama.
The company's office is located in Richmond, Virginia, US.
#7. OptiMonk Alternative to Sumo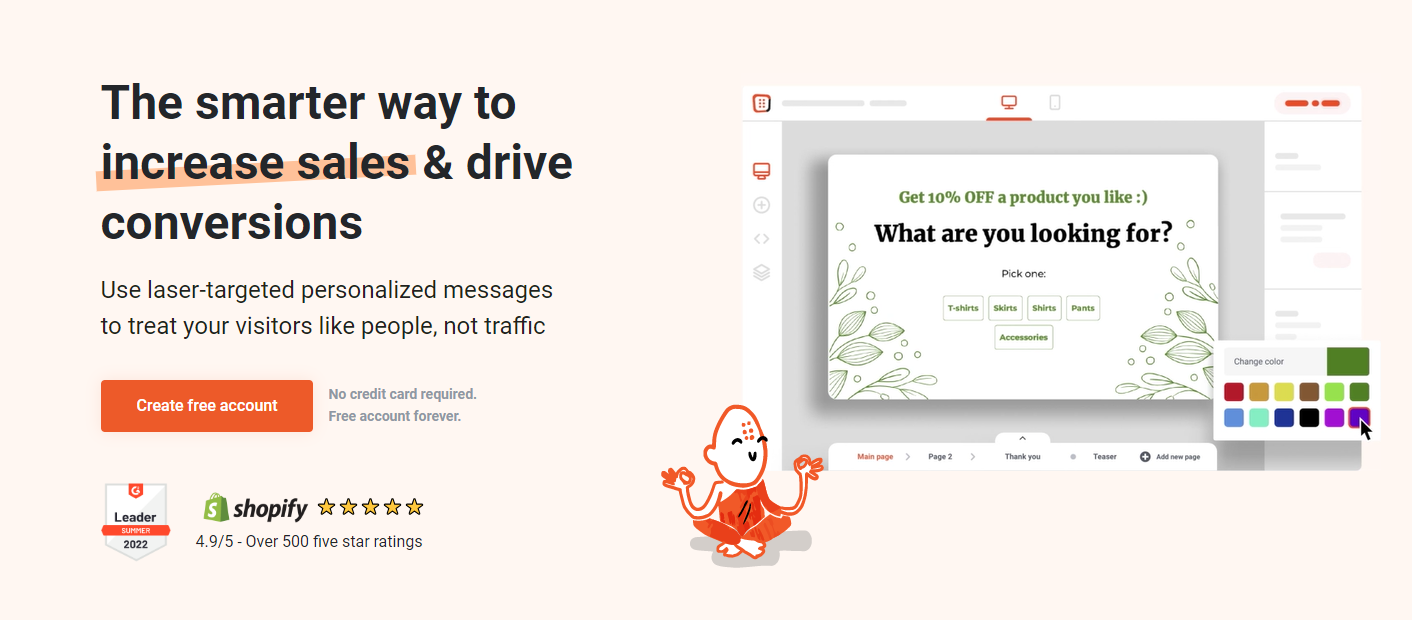 OptiMonk has a solution for each step of the customer journey, offering a full package of functionality compared to other Sumo alternatives. From choosing the best welcome message in templates to personalizing your returning user experience with product recommendations  – it puts customers in the center while boosting your revenue.
Key features:
OnClick Triggering
Monitoring Inactivity
Personalized product recommendations
eCommerce integration
Built-in leads management
Clients: WWF, Avon, Paul Rich, Indestructible, L'Occitane.
CEO & Founder – Csaba Zajdó.
OptiMonk's office is based in Debrecen, Hungary.
#8. Gist Alternative to Sumo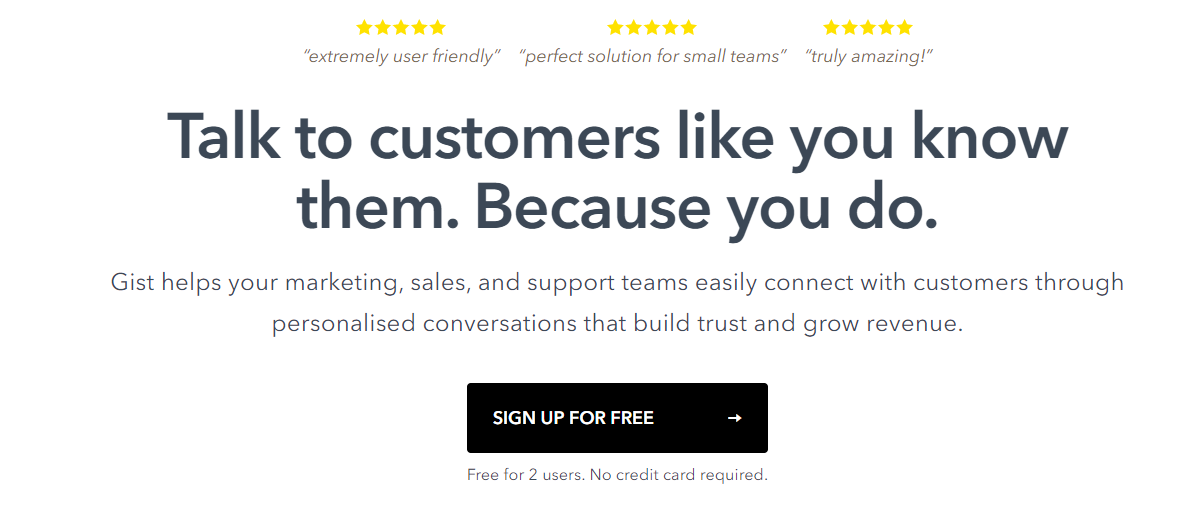 Gist is a suite of tools for online marketing and communication with customers. Besides creating popup forms, it has instruments for all steps of acquiring, engaging, and supporting clients, including chatbots, marketing automation, event tracking, and live chats.
Key features:
Fully customizable templates
Inbox automation
Event tracking
Full email analytics
Prospect tracking
Clients: CloudApp, Mixmax, AngelList, Mapbox, Boston University.
Founder and CEO – T.A. McCann.
The company's office is located in Newark, Delaware, US.
#9. Poptin Alternative to Sumo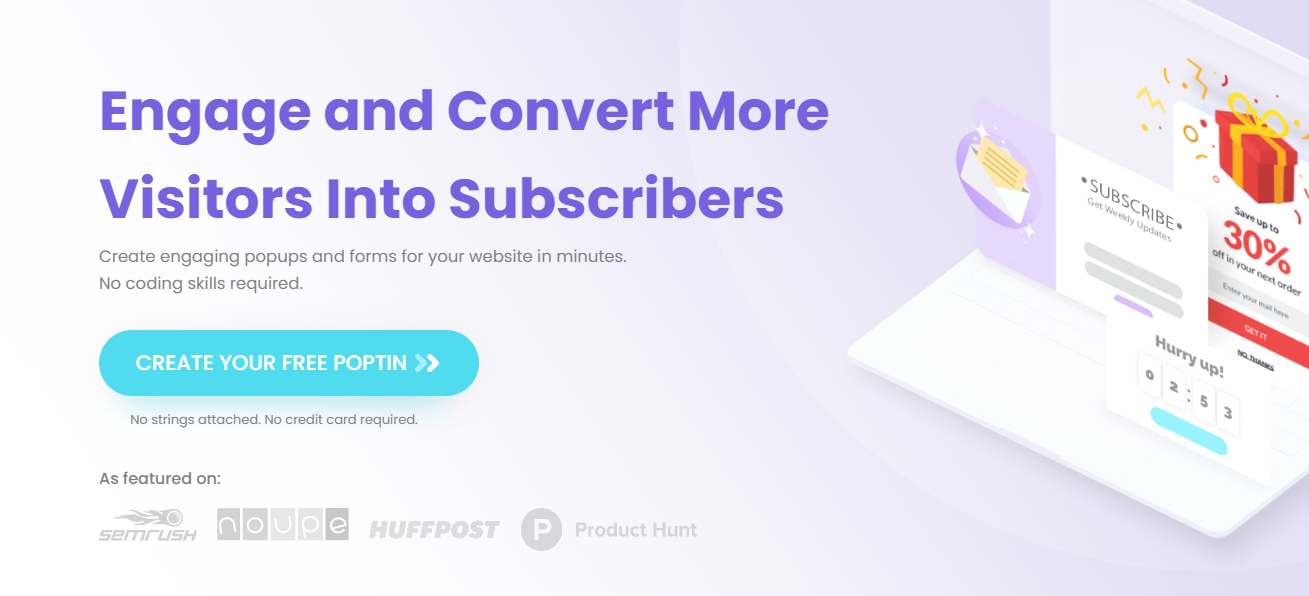 Poptin is a platform enabling you to build smart popups shown to your visitors at the right time. With the help of Poptin, you can also easily send welcome and thank-you emails, use smart triggers, set display rules, and create A/B tests.
Key features:
Advanced forms
Exit-Intent Technology
Autoresponders
Shareable Poptin Link
List Segmentation
Clients: XPLG, Scrumbles, Okisam, Shapewear, Green Banana.
Co-Founder – Tomer Aharon.
Poppin's office is based in Tel Aviv, Israel.
#10. OptinMonster Alternative to Sumo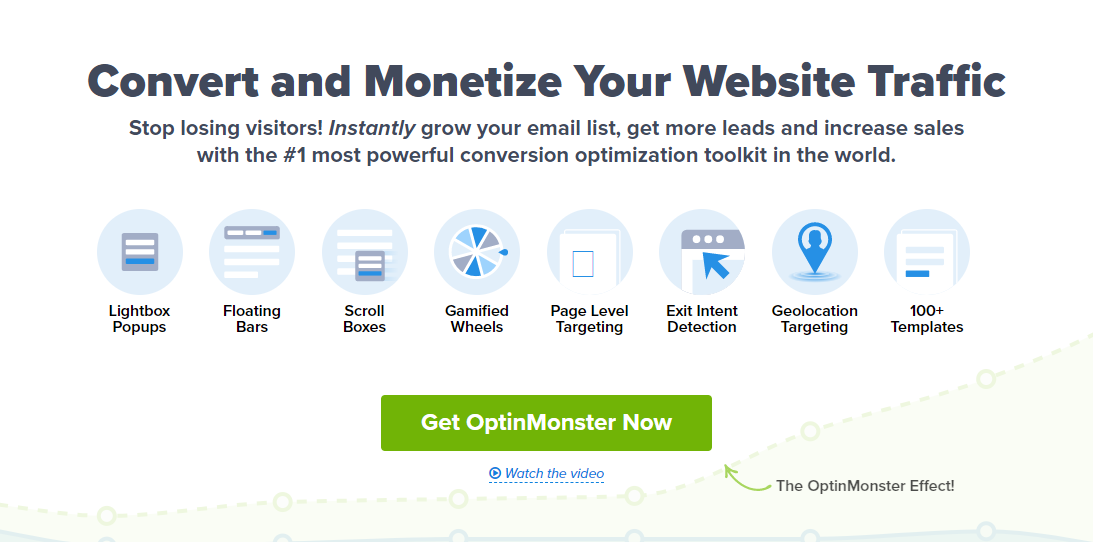 OptinMonster leads you through simple steps of creating your offer from a template, targeting the right people, and split test ideas to improve lead generation strategy. This app, among Sumo alternatives, is widely used by marketing agencies, bloggers, eCommerce websites, and small businesses.
Key features:
Lightbox Popup
Fullscreen Welcome Mat
Inline Forms
Page-Level Targeting
Geo-Location Targeting
Clients: DateID, PortraitFlip, Shotkit, Medstar Media, Shockbyte.
Co-founder and President – Thomas Griffin.
OptinMonster's headquarters is in West Palm Beach, Florida, US.
Pros and Cons of using Sumo
After the Sumo alternatives overview, look at the advantages and downsides of using Sumo. What are the strong and weak points of Sumo as an online marketing tools suite?
Pros
The advantages of Sumo compared to Sumo alternatives are the following:
Easy to set up
It takes the user under one minute to install email capture and put it in use.
Customizability
You can choose a design for your popup. Sumo's design editor allows customization of every element in your popup or form.
Compatibility
Sumo is compatible with such website-building tools as Shopify, Blogspot, Tumblr, Squarespace, and Weebly. For WordPress, Sumo has a dedicated plugin that makes connecting one or more Sumo apps to it easy. This makes Sumo stand out among other Sumo alternatives.
Variety of tools
For list building only, Sumo offers four apps: List builder, Smart bar, Welcome Mat, and Scroll box. So, depending on your goal, Sumo has a solution for almost every purpose.
Cons
What are the weak sides of Sumo?
Expensive paid versions
Sumo's price is a bit higher than other Sumo alternatives. For a Sumo Pro plan that includes advanced features, you will need to pay $49 per month. The pricing is where Sumo is losing to some Sumo alternatives.
Presence of branding in a free version
While many users are happy with the free version of Sumo, the presence of branding is one thing that spoils the free experience of using Sumo. You'll need to choose one of the paid plans to get rid of its branding.
Limited targeting feature.
Sumo lacks many options to segment and targets the right audience. This feature is even more limited in the free version of Sumo, so it won't satisfy marketers who focus on targeting. Many Sumo alternatives offer more targeting possibilities.
Exploring Sumo alternatives
When choosing a tool to grow the list of subscribers and bring more traffic to your website, consider the size of your business, niche, and struggles. As soon as you figure out your needs, you'll find the best solution among Sumo alternatives for your specific case.