Are you trying to find out how to improve your customer experience (CX) and make your customers happy? You've come to the right place! Here, we have 10 tips that are guaranteed to help you take your CX game from 0 to 100 in no time. From quick fixes to more complicated strategies, this article is sure to provide all the insight you need for ultimate customer satisfaction. So quit stalling and get ready ☀️ for the CX transformation of your dreams!
We have prepared many video tutorials on analyzing user behavior and improving customer experience.
What is Customer Experience?
The customer's overall perception of their experience with the company or brand is referred to as the customer experience or CX.
Every consumer interaction with a company, from using the website to contact customer care to receiving the goods or services they ordered, contributes to customer experience (CX). A great customer experience is essential for success since everything you do impacts how consumers see you and whether they decide to return.
Why is Improving Customer Experience Important for Businesses?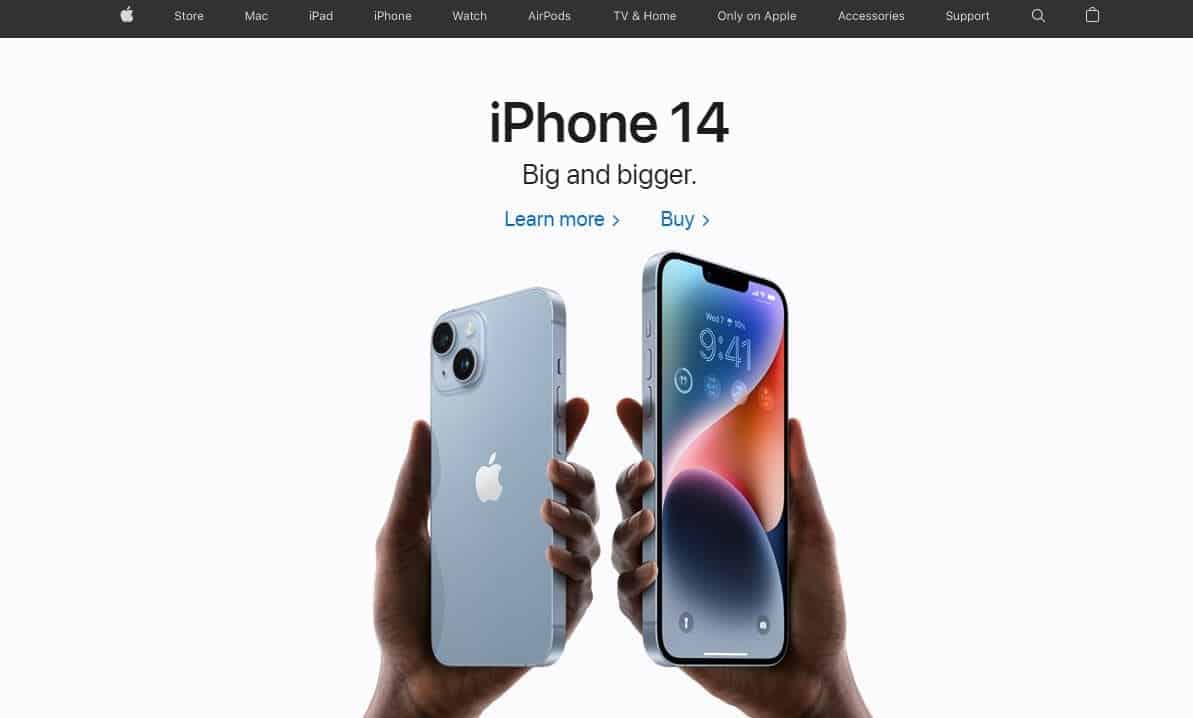 Any company that wants to experience continuous success must provide outstanding customer service. A satisfying customer experience enhances brand advocacy, loyalty, and customer retention.
Today, consumers, not sellers, are in control.
Who granted them this authority? The Internet!
Customers have a wide range of options and resources to educate themselves and make independent purchases.
Customers are your most significant resource for increasing brand recognition. So it's crucial to provide them with a remarkable experience and make them want to keep doing business with you.
How can you assess your customer experience to identify your strengths and areas for development?
What Impacts the Customer Experience?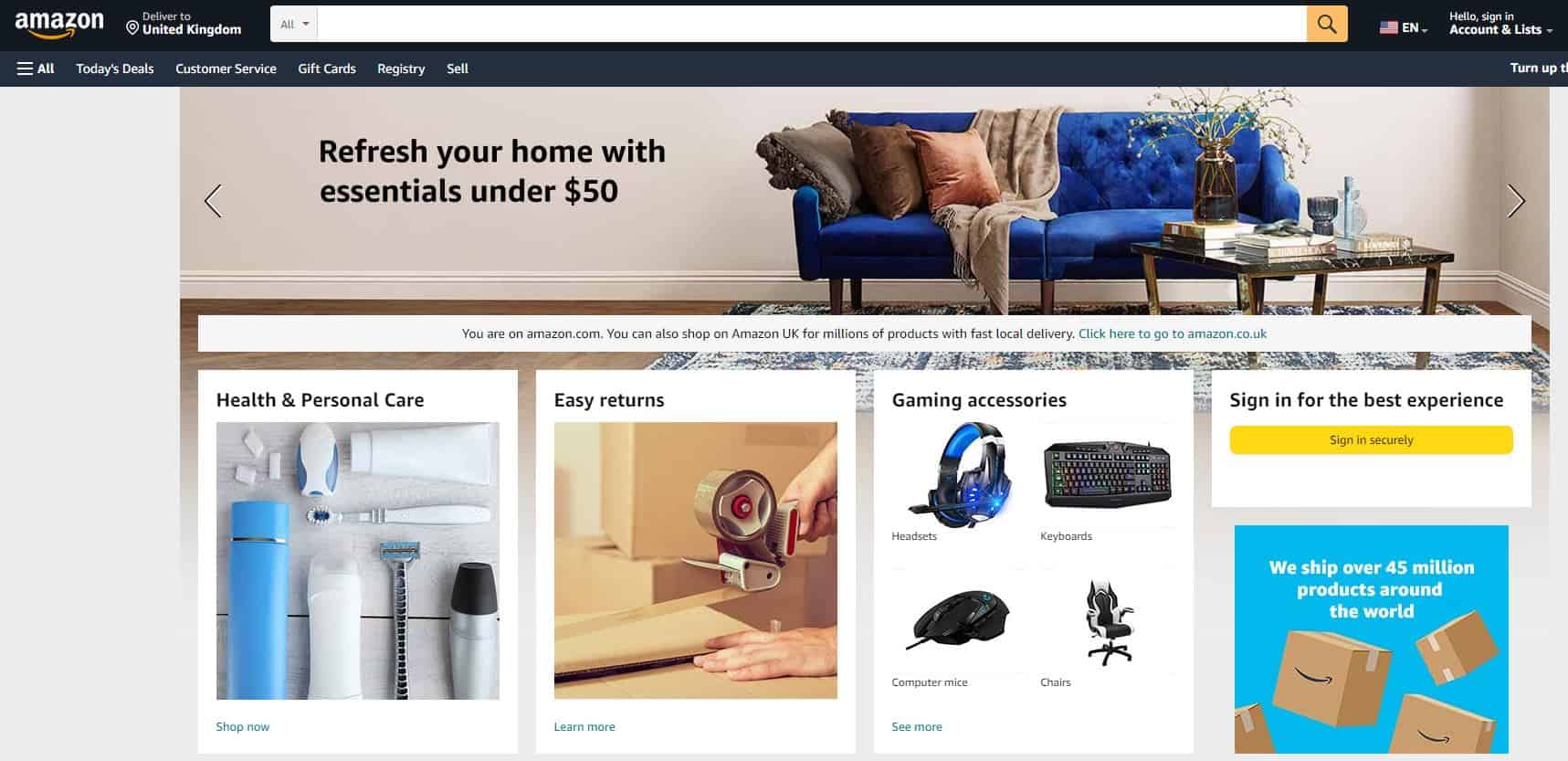 Although chatbots and AI are progressively replacing human connection, the human touch will always be preferred. For improving client experience and happiness, a personalized approach is a top requirement.
Additionally, convenience in carrying out these duties is a significant factor in most of our routine and purchasing decisions. Therefore, providing a simple setting to find, understand, and use the product or service can significantly improve the client experience.
Everything moves so quickly in today's digital age that how quickly a company responds to a client's experience might affect how appreciated the customer feels. The concerned department must follow up on the automated response emails or answers by proactively fixing the problem and engaging with customers.
Impact of Bad Customer Experiences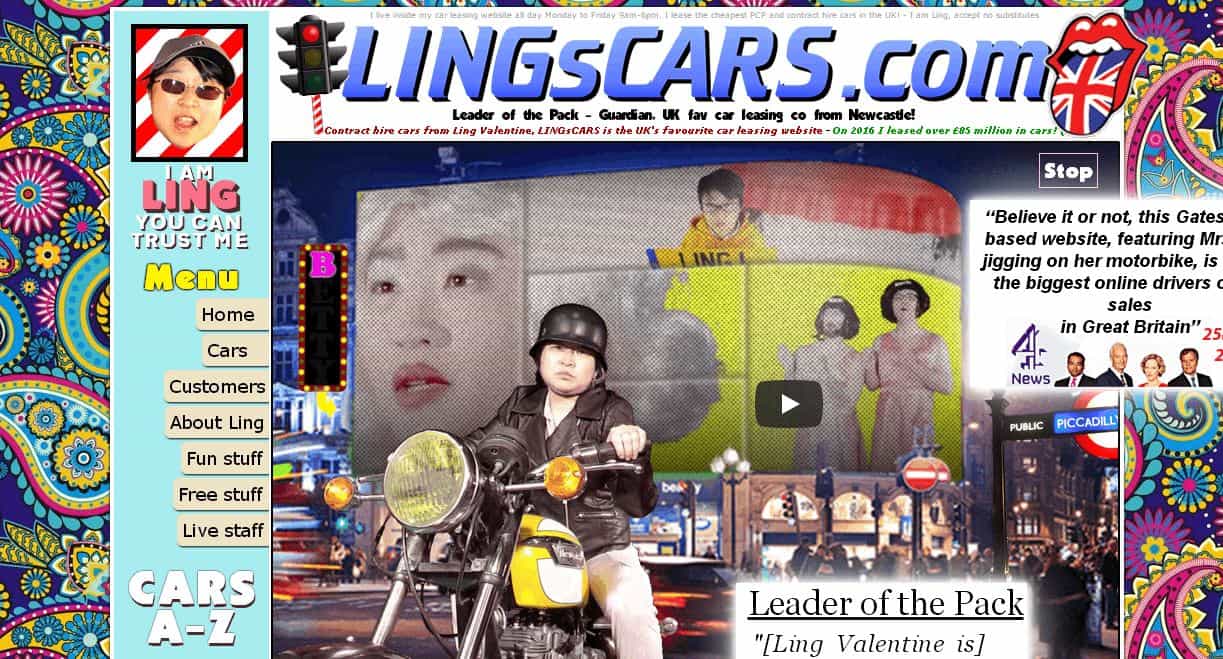 No matter how fantastic the product is, if you are not living up to client's service expectations, they will never be happy with what you are providing them. Customers will become irritated and leave the business if you don't address their demands and concerns.
You risk losing clients and damaging your company's reputation if you are not committed to hearing what they have to say and promptly and honestly resolving any problems they may have. Most customers won't stop criticizing poor customer service on social media platforms like Facebook, Twitter, and others.
List of 10 Ways to Improve the Customer Experience
After going through the brass tacks of customer experience, let us look at the 10 best ways to improve the customer experience. This section will explore these ways and help you positively impact your customer satisfaction index. So, without further ado, let's get started!
Empower your employees for customer experience
For employees, the desire to feel like part of something bigger than just a cog in the machine is becoming more and more crucial. Your employees will feel more empowered if you express the organization's vision and contribution to its conception and manifestation in concrete terms. This will give them confidence in the impact their work causes.
Include your staff in goal-setting and decision-making whenever you can, especially if you want to improve the customer experience. Plerdy can help your team by streamlining its workflow on a more practical front. You can save a lot on SEO, Analysis, and Digital Marketing through its innovative, data-driven solutions.
Use tech to create breakthrough customer experiences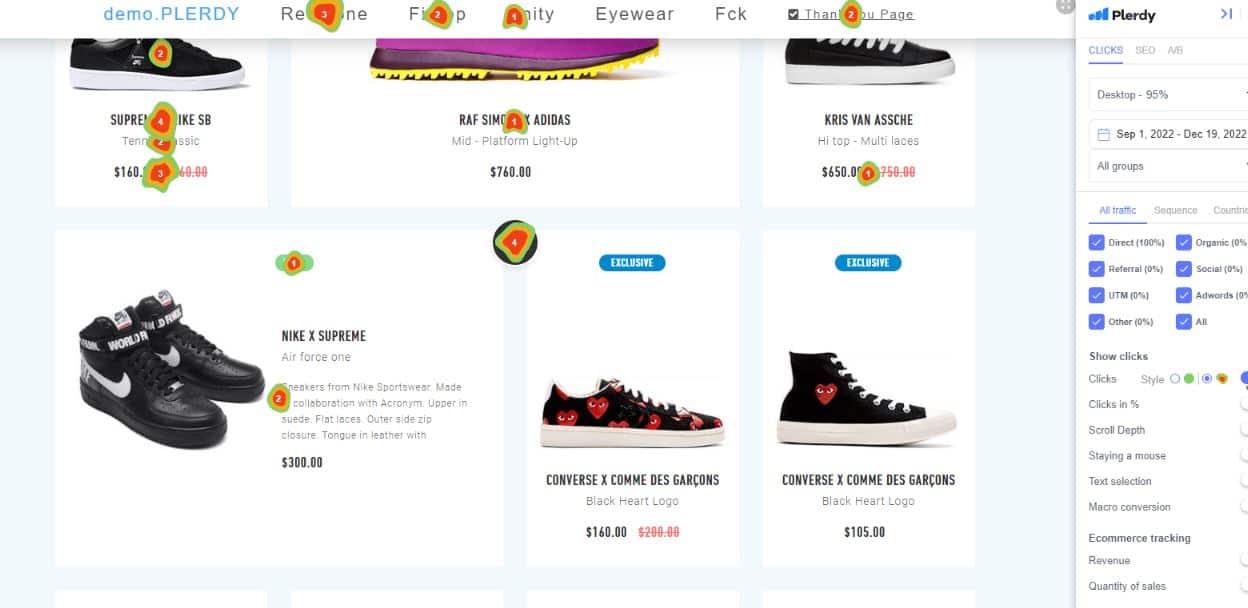 Customers must drive CX (Customer Experience), not corporate goal-setting, to be effective. This entails comprehending the consumer's needs, desires, behaviors, and values and applying that knowledge to every customer engagement.
Focus groups, market research surveys, social media data, sales reports, website analytics, lead capture forms, review websites, the information in CRM, point-of-sale systems, and one-on-one conversations with your sales or support teams are just a few of the methods you can use to gather customer intelligence data. There are several data points to examine. Integrating analytics systems that automatically gather, consolidate, and analyze the data for you will make managing customer intelligence simpler and more accurate.
Train your customer-facing teams to increase customer experience
First and foremost, it's crucial to check that your customer care personnel is equipped with the necessary abilities for handling clients' requests. The lack in this area cannot be made up for with CRM software.
There will be some angry clients. Others will have a lot of inquiries. And some people will talk nonstop. You must be able to handle them and always offer the same quality of service.
You should be able to deal with the unexpected, gauge the client's mood, and adjust as necessary.
Keep a good attitude no matter what, and speak genuinely and positively. This will help you improve the brand's name and portfolio.
Create a clear customer experience vision
Building a customer experience vision may require a significant organizational transformation, and changing is difficult. Numerous studies demonstrate that most development initiatives fail to achieve their objectives due to a lack of employee participation or managerial support.
You must alter specific components of the employee's regular work to realize the goal ultimately. As a result, the management must ensure that changes go smoothly by offering the required assistance and sufficient training. The shifts will be simpler to accept and improve the outcome if the staff is informed about the potential impact and value of the transformation.
Understand who your customers are
To understand clients, you must put yourself in their position and carefully consider their interactions with your company. These comprise your company's website, correspondence via phone and email, meetings, visits, and delivery.
You can get helpful information about clients through a database or customer relationship management system (CRM), which can assist you in comprehending their desires.
Examine your information on your consumers; it contains a wealth of information. Find trends to learn when consumers usually place orders. The data can also be used to evaluate your performance. Examine how quickly you deliver goods or answer orders to improve the overall customer experience.
Create relevant and engaging content for customer experience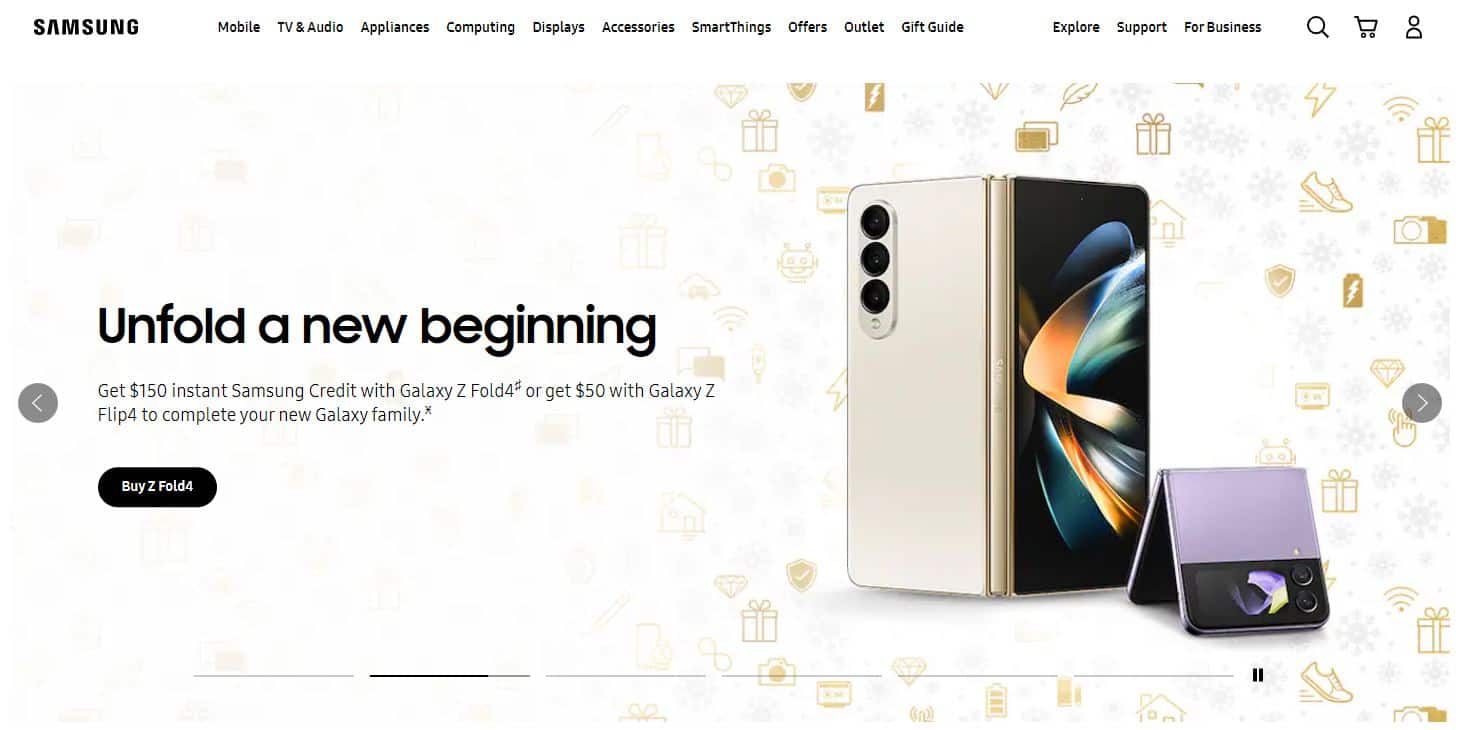 Check your most recent blogs, articles, or postings, and consider what you're trying to say. Even so, does your audience care?
In our experience, stories can nearly always be made better, and they can be made better by reorienting them to the demands and expectations of the audience.
You certainly need a title that clearly states what they can anticipate from the material you're providing them if you want to capture the attention of your easily distracted audience.
Numerous studies have demonstrated that people behave differently throughout the day. Creating and publishing content that caters to their needs result in improved customer experience.
Use customer journey mapping
The process of generating a customer journey map, a visual narrative of your customer's interactions with your brand, is known as customer journey mapping (or user journey mapping). This method teaches firms how to put themselves in their client's shoes and look at their operations from their clients' viewpoints.
Customer journey mapping is vital to improve the customer experience since it is a strategic method to understand customer expectations better.
Small and medium-sized businesses need customer journey mapping just as much as giant corporations.
Plerdy is your trusted partner in providing an optimized customer journey map. It will allow you to tweak problems and ensure that bounce rates remain low for your brand's website, thus improving its name and perception.
Personalize interactions with customers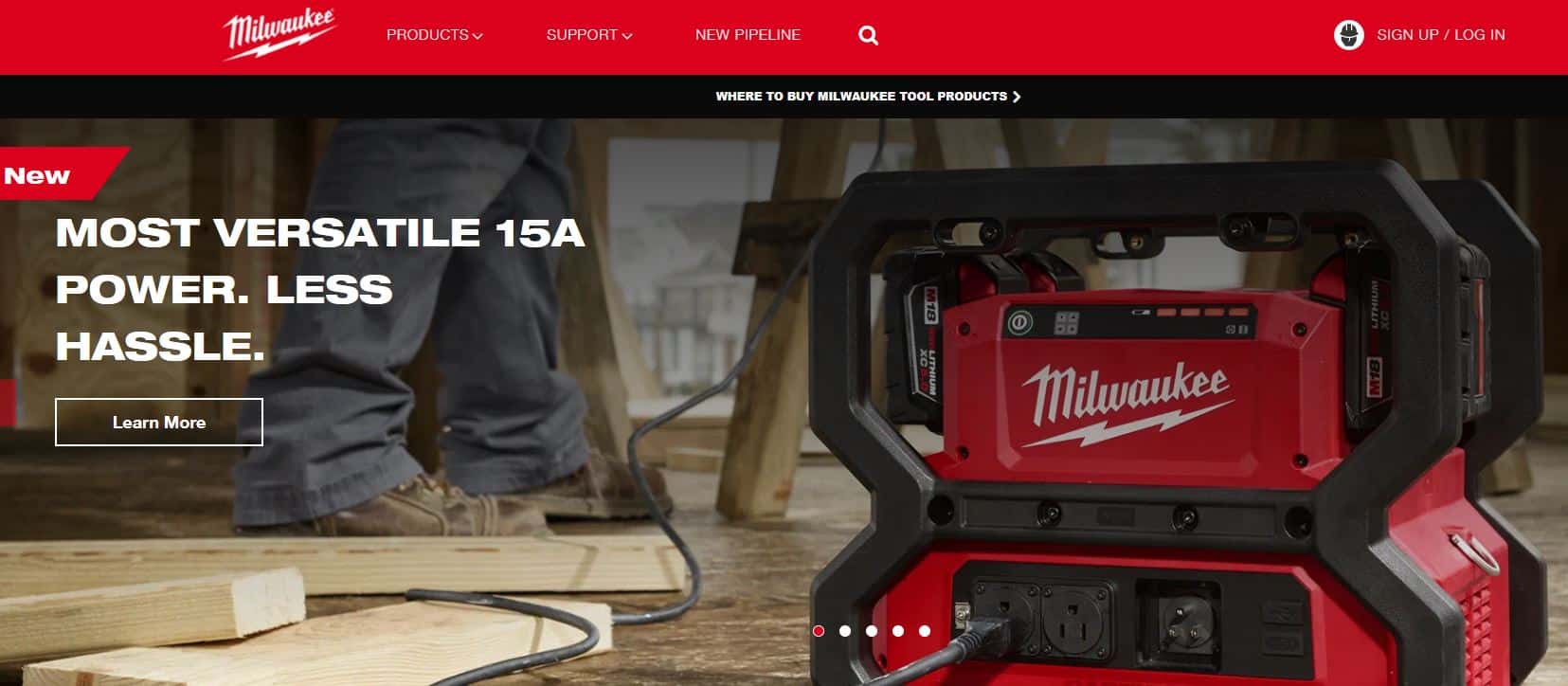 Customers today look for genuine relationships with brands that make them feel important. They expect your business to comprehend their demands and provide the goods and services they truly desire, so simply treating them nicely won't cut it.
The key to personalizing company connections is understanding how to communicate with clients. For instance, an individual who loves brief and straightforward communication has a different personality than someone who enjoys having lengthier chats and exchanging viewpoints.
Try to pair consumers with agents with the most complementary talents after your business is aware of the personality types of your customers. Listen to your client's requirements and provide them with what they want. Ensure that agents always use these preferred names after asking them how they want to be addressed.
Improve your customer service
According to research, if we experience good customer service, we recommend it to two or three people. But if the service is terrible, we'll tell ten or twelve others about it!
The more you know your customers, the more likely you will comprehend consumer demands and expectations. There are numerous ways to learn what your customers think of your business.
Determine which strategies are the most effective and profitable for you first. Since it is necessary to get clear customer feedback, Plerdy helps you with a short but effective survey form that utilizes emojis to get customers' sentiments. It will help you understand customers' opinions and improve products and overall experience.
Make use of customer analytics

Customer data gathering and studying it to learn more about client behavior is called customer analytics or, sometimes, customer data analysis. A methodological framework for evaluating and comprehending this data is needed for customer analytics.
The best thing is to have a channel for gathering data. Many marketing tools your team employs include data collection using Google
Analytics. But setting up conversion tracking through Google Analytics can be a tough nut to crack. Plerdy helps you with this through a simple on-site guide. Just click on the Conversions tab, and we will take care of the rest.
So, here they've been – the 10 efficient ways to significantly improve your customer experience. Stick to them, and you will see the evident results shortly.
How to measure customer experience?
Measuring customer experience is essential for any business looking to improve and grow. There are several methods to choose from, but three of the most popular are the Net Promoter Score (NPS), Customer Effort Score (CES) and Customer Satisfaction Score (CSAT).
NPS measures customer loyalty by asking customers to rate on a scale of 0 to 10 how likely they are to recommend your company to friends or colleagues. This score can range from -100 to 100, with a score above 0 indicating a positive experience and below 0 indicating a negative experience. Companies like Amazon and Apple are known for their high NPS scores, which indicates their high customer loyalty.
On the other hand, CES measures the effort customers require to complete a task or interact with your company. This metric is measured on a scale of 1 to 7, with a lower score indicating an easier experience. So, for example, a customer who can quickly and easily find what they are looking for on a company's website is likely to give a lower CES score.
Finally, CSAT measures overall customer satisfaction by asking customers to rate their experience on a scale of 1 to 5. This score is commonly used by companies in the service industry, such as hotels and restaurants. A high CSAT score indicates that customers are satisfied with their experience and are likely to return.
Thus, measuring customer experience is crucial for business success. NPS, CES and CSAT are valuable tools for measuring customer loyalty, effort and satisfaction. Ultimately, it is important to use a combination of these methods and to regularly analyze and act on the data to ensure a positive customer experience.
5 examples of improving customer experience
Improving the customer experience is a top priority for any business looking to stand out in today's competitive market. Here are five examples of how great companies are doing just that:
Amazon: The e-commerce giant is known for its convenient shopping experience and lightning-fast delivery. But they also offer a range of services, such as Prime, which gives customers free two-day shipping and access to streaming services, as well as the Amazon Fresh household goods subscription service, and more.
Zappos: The online shoe retailer goes the extra mile for its customers by offering a 365-day return policy and 24/7 customer service. They also encourage customer engagement through their social media channels and even host events and meetups for their loyal customers.
Apple: Apple stores have become a destination for customers looking for a unique and personalized shopping experience. Apple's famous "Genius Bar" offers free technical support and repair services. The stores are designed to be interactive and hands-on, allowing customers to test products before making a purchase.
Starbucks: Starbucks is a great example of how a company can use technology to improve the customer experience. Its mobile app and loyalty program allows customers to order and pay for their drinks in advance, skip lines, and even earn rewards.
Ritz-Carlton: The luxury hotel chain is known for its impeccable customer service. The staff does everything possible to make guests feel special. From arrival, the guest is greeted with a warm welcome and provided personalized service throughout their stay.
These examples demonstrate that enhancing the customer experience is about offering a great product or service and creating a memorable and enjoyable experience for customers. Whether through technology, personalized service or unique perks, companies that put customer experience first will stand out in today's market.
Conclusion about Customer Experience
Customers have more expectations than ever, and word of mouth spreads quickly!
The significance of the customer experience grows as the client has more power.
A stronger emphasis on customer experience strategy can help businesses realize a favorable influence on customer loyalty, improved retention rates, and enhanced revenue growth. Customer experience is an area that requires continual nurturing and care.
Plerdy helps businesses to personalize the experience for their customers. It has become easier to follow the complete cycle of customer acquisition and feedback through compelling, data-driven solutions. Try our conversion rate optimization tools for FREE!