Are you thinking about entering foreign markets and expanding your business? If so, international SEO tailored to the destination country will help you mark your presence, reach the right target group, improve recognition among potential customers and generate satisfying sales. What is international SEO, and how to do it right? Please keep reading to discover our best practices!
What is international SEO?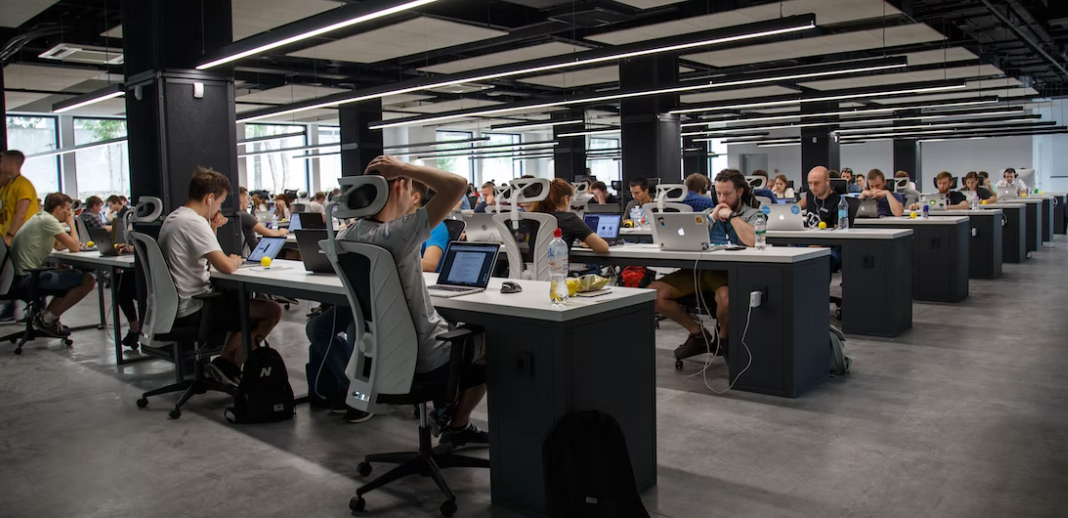 International SEO is optimizing a website for a given target market. This includes fine-tuning website content, metadata, internal links, backlinks, headers, structure, and code to adjust them to the requirements of search engines in specific countries.
Who should use international SEO? It's a must-have for companies that want to enter a foreign market successfully. It makes it possible to compete with local businesses, diversify reach and stabilize revenues, regardless of the geopolitical situation.
International SEO benefits
Wondering if it's worth investing in international SEO? It offers numerous long-term benefits such as:
Growing business – International SEO is essential if you want to expand your business and reach new markets. It allows you to target customers in other countries and grow business beyond current borders.
Attracting more customers – with international SEO, you can make the website more visible to potential customers from across the globe. The more people come across your offer, the more finalized transactions.
Gaining a competitive edge – if your competitors don't invest in international SEO, you can gain a competitive edge over them by doing so. This helps to attract more customers and grow the business at a faster rate. Moreover, thanks to international SEO, you can adjust your website and offer to the target market to compete will local businesses.
Increasing visibility & traffic – with international SEO, you can make your website more visible in search engines around the world. This can help attract more website visitors, leads, and customers from other countries.
Increasing brand recognition – when optimizing a website to meet the local search engine requirements, you display higher in the SERPs. This, combined with the right content and marketing strategy, will allow you to build trust and credibility with potential customers, making your brand a reliable and trustworthy source of information, products, or services.
Increasing sales – skillfully targeting new markets can generate more leads and sales. All this is to achieve business goals and grow your bottom line, regardless of the geopolitical situation in your country.
International SEO – best practices from Delante
Since you know what international SEO is and what benefits it can bring to your business, it's time to discuss how to do it with tips from an SEO agency Delante.
What are international SEO best practices? Let's spill the beans!
Identify your potential customers & markets for international SEO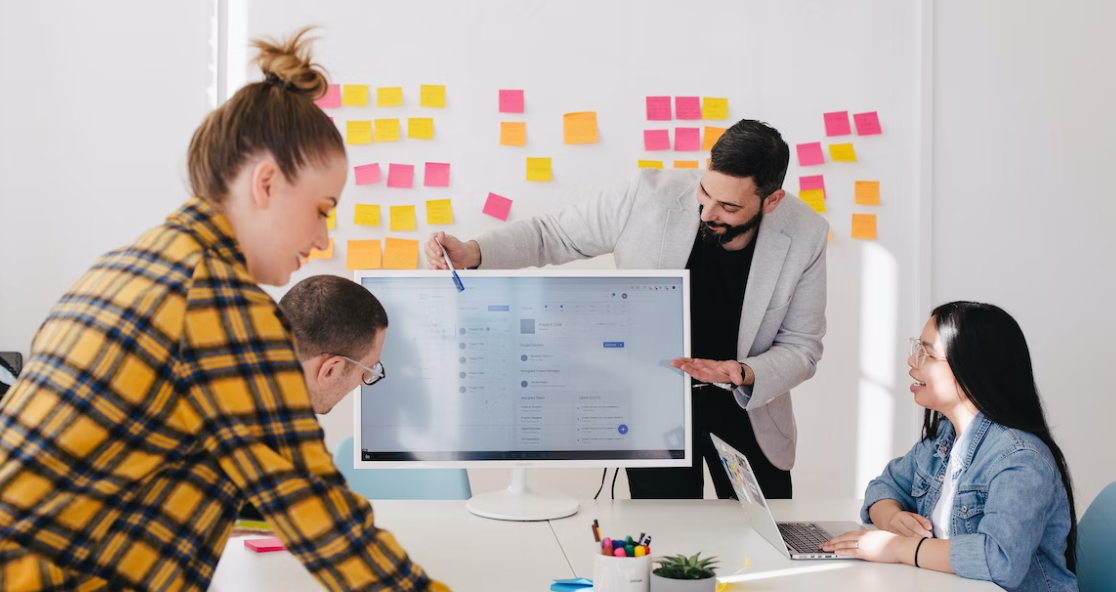 The first step is identifying your target group and learning about the market. This will help understand what devices, search engines, or queries potential buyers use and what type of content they're looking for.
To do this, you can:
Market research will help you understand the target market, their needs, wants, and how to reach them.
Use market intelligence tools – these can help you gather data about your audience and understand their online behavior.
Conduct competitor analysis – there is no better source of inspiration than other companies operating in the sector. Finally, remember to keep customers close and competitors even closer. Their activities, links, content, and website structure will tell you what to focus on.
Choose the right domain & URL structure for international SEO

The next international SEO practice is to choose the right domain and URL structure for a website. This will help you ensure that content is accessible and visible to users in different countries.
There are two main types of TLD domains:
The country code top-level domain (ccTLD) is a domain-specific to a given country. For example, .de for Germany, .fr for France, or .uk for the United Kingdom.
The generic top-level domain (gTLD) is a universal domain that isn't assigned to any particular country. For example, .com, .net, or .org.
Now it's time to discuss URLs. Pay particular attention to the following types:
The subdirectory structure is when a website's content is organized into folders, each representing a different country. For example, www.website.com/de for Germany, www.website.com/fr for France, or www.website.com/uk for the United Kingdom.
The subdomain structure is when a website's content is organized into subdomains assigned to different countries. For example, de.website.com for Germany, fr.website.com for France, or uk.website.com for the United Kingdom.
Which one should you choose? It depends on several factors, such as your goals or target market.
However, it's worth keeping in mind that buying a .com domain is always a good option and is worth investing in. First, you should create individual language versions in subdirectories, e.g. /de/, /pl/, /it/, /es/. Then, focus on activities building authority of the .com domain and redirect the directories to country code top-level domains: .de, .pl, .it, .es.
This is one of the best international SEO practices that will help you achieve results faster because the power of the .com domain will be transferred to country domains.
Don't specify the target language or country for users
Did you know that Google doesn't recommend geolocation? Well, now you know. Allow users to choose the browsing language, don't impose a particular language version of the site on them because of their location.
The fact that Google is based in the USA doesn't mean it can visit and see only US websites. It would help if you also didn't make it hard for users to access your page in a language that interests them, only because they're located in a different country. It may do more harm than good and increase the bounce rate.
Use halflings for international SEO

We couldn't forget about halflings when talking about international SEO best practices.
Hreflangs are tags that tell Google which page version should be displayed to users in a specific region.
They're used in international SEO to ensure that the correct version of a page is shown to people speaking various languages and living in different corners of the world.
You can use halflings to determine not only the location or language but also its dialect (for example, you can decide that users in the USA should see a website in American English and users in Great Britain in British English).
The tags improve the user experience and make a website more reliable and trustworthy for the target audience.
Do keyword research from scratch for international SEO

To succeed with an international SEO strategy, you must do keyword research from scratch, keeping in mind the target market's characteristics and your audience. Unfortunately, this means that you can't simply use the same keywords that you chose for the domestic market or translate them, as it won't bring any results.
Why? Because people search for products or services differently from country to country. They may use divergent phrases or query structures. For this reason, it's the best practice to analyze the market and finds keywords with the greatest potential.
To do this, you can use various keyword research tools such as:
Create content for international users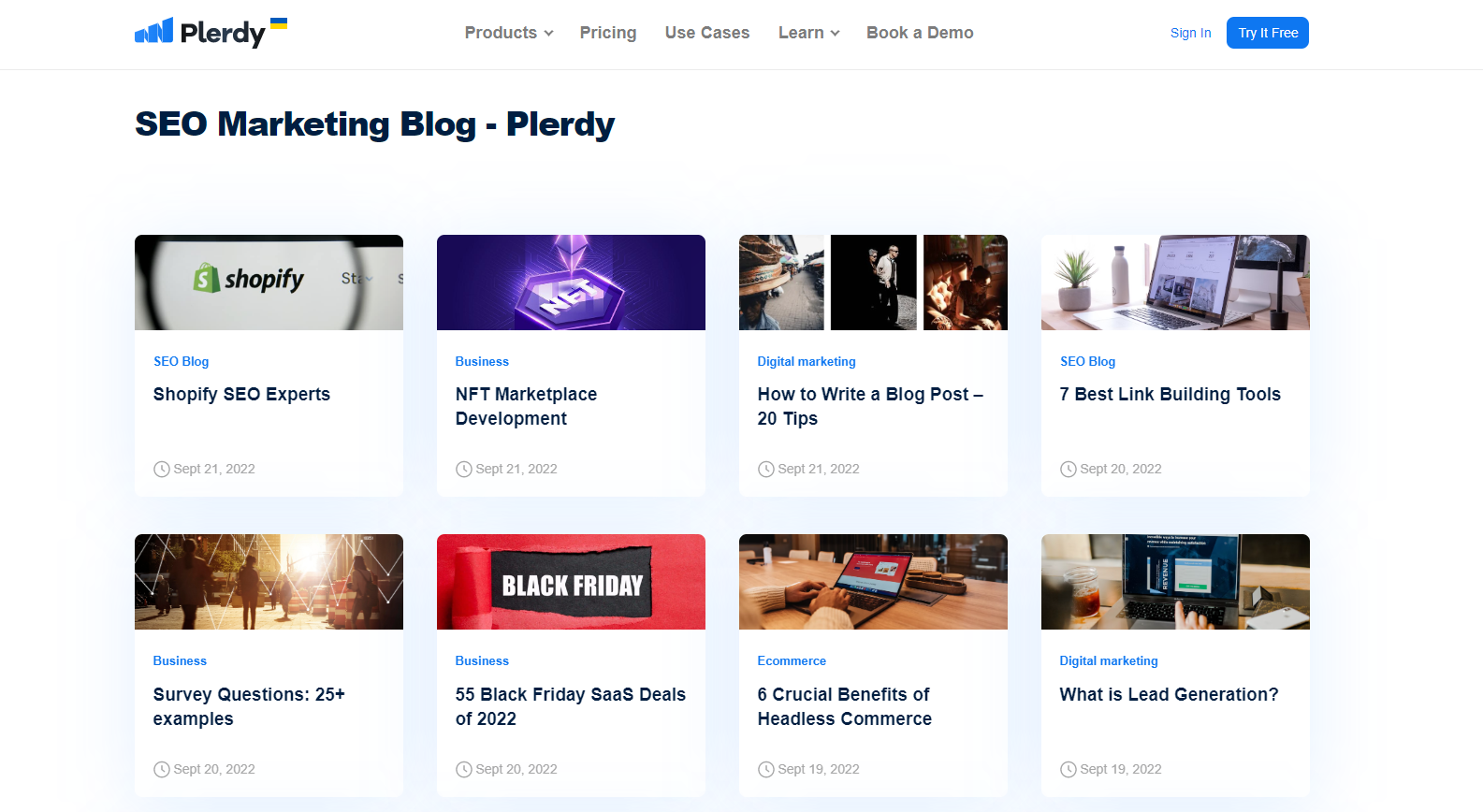 After you've done keyword research, it's time to start creating content for the target audience. This is one of the most important practices in the international SEO process.
When creating content, you should:
Write unique pieces for each market & language – it's best to come up with different versions of the content for each market and language. This way, you ensure that texts are unique, and you can avoid misunderstanding or cultural faux pas.
Optimize SEO content- using the right keywords, headers, links, meta descriptions, and titles.
Make texts engaging & relevant – content should resonate with the audience and engage recipients enough to keep them returning for more.
It's also worth analyzing the content and offers of your market rivals. This way, you'll know your target audience better and learn what elements are relevant to them. Answer questions such as:
How do people return products in this country?
How do your market rivals communicate?
What payment systems and methods are popular?
What shipments do customers most often choose?
What do CTA buttons look like?
Make sure you tailor each element of your offer to the expectations of potential customers. Doing so will increase the chances that users will choose you.
Don't translate your content for international SEO
Regarding international SEO tips, translating content is one of the most common mistakes. It's a big no-no as it can hurt ranking, bounce rate, trust, and many more.
Why? Because when you translate content, you risk using the wrong words or not using the right tone for the target audience. This can lead to less relevant and engaging content, hurting your ranking.
Moreover, relying on tools like machine translators can cause many misunderstandings resulting from cultural differences, wordplay, and more.
Therefore, the best practice is to create different versions of the content for each market and language from scratch or outsource the translation and localization of your existing texts to professionals.
Although it's more time and resource-consuming, this way, you can be sure that your content is relevant and engaging and unleashes its full SEO potential.
Build links from local websites for international SEO
Link building is an important part of any SEO strategy, and international SEO is no different. When building links, you should focus on websites relevant to your target market and audience.
For example, if you want to reach users in the UK, you should build links from UK websites. This way, you can be sure that backlinks are relevant and will positively affect your ranking, visibility, and important parameters like DA, DR, URL Rating, or PA.
Also, remember that country-specific backlinks (it, de, co. uk, etc.) won't improve your global visibility. If you want to do it, take a closer look at well-known social media platforms like Pinterest or Yelp. They enable the creation of profiles in numerous languages and are a great source of free, quality global backlinks. Moreover, they're a must-have if you want to mark your presence in various industries, including creative sectors.
Link building varies from country to country. To adjust strategy to the target market and find relevant websites, the best practice is to use popular tools such as:
Majestic,
Ahrefs,
SEMrush,
Searchmetrics,
Moz.
Make your website user-friendly for international SEO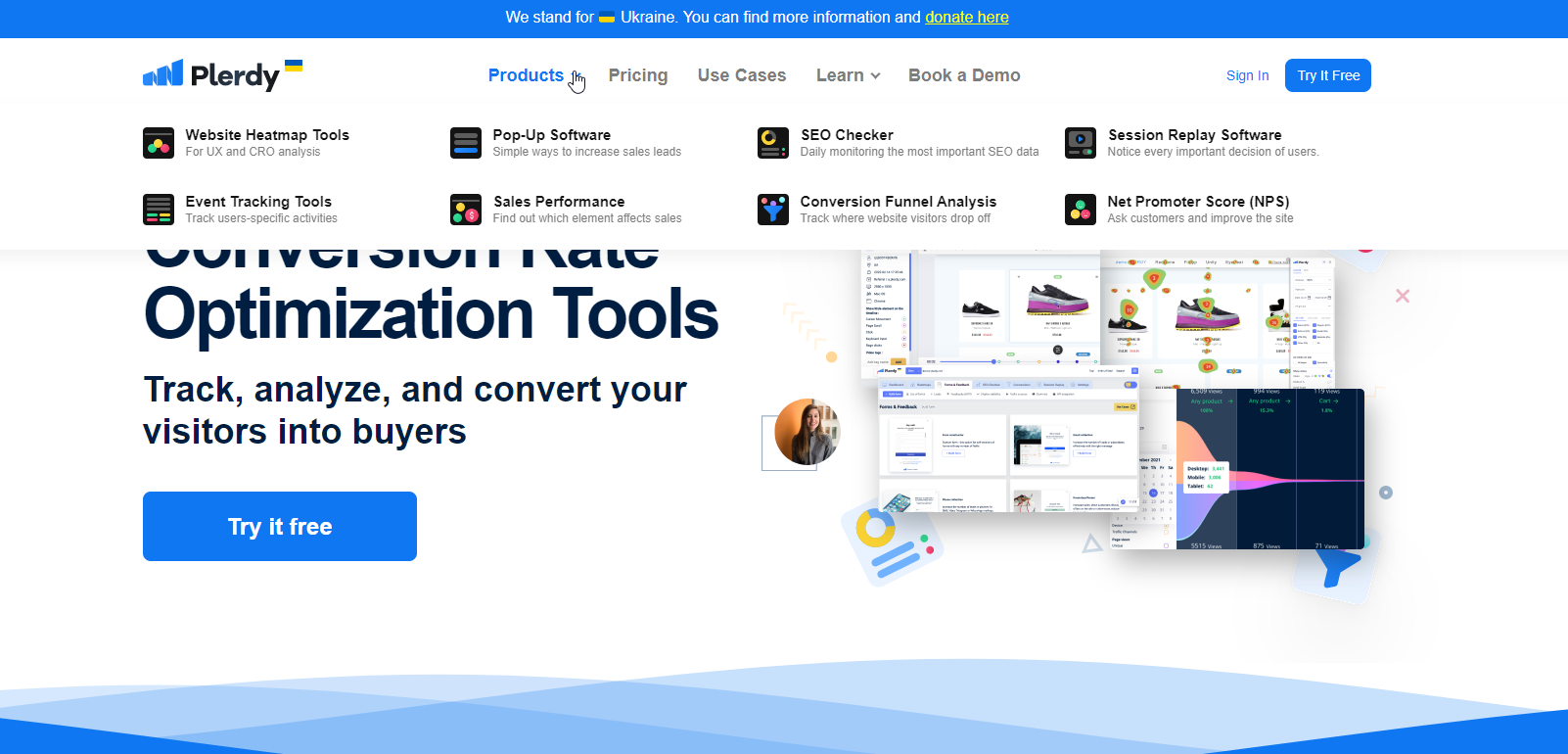 Making a website user-friendly is one of the most important international SEO practices. If your page is difficult to use and navigate, people will leave and choose competitors' websites.
Therefore, you should ensure that your website is intuitive, fast, and responsive. Make it transparent and fully available in the target market's language and offer quality customer support.
Don't forget to consider the different norms and preferences of the target audience. For example, in some countries, people might prefer to pay with PayPal, while customers can use a traditional credit card in others.
Optimizing a page for mobile devices is a real must-have. To make your website more user-friendly, you should try these practices:
First, use a responsive design to make your website look good on all devices.
Use a simple & intuitive design – this will make it easy for people to find what they're looking for.
Write clear, unique & concise text – to help people understand the content.
Offer customer support in the language of your target market – to allow people to get help if needed.
Research your international competition
Researching international competitions is a great way to see what's working well for them and what's not. This will help you understand what you're doing right and find areas for improvement in strategy.
You can use various competitive analysis tools such as SEMrush, Ahrefs, or Moz.
By analyzing competition, you can:
Find out what keywords they're ranking for,
See what type of content is performing well,
Find inspirations,
See how long their content is, how many headers or internal links it has,
Find backlink and content opportunities,
Understand what elements are important for potential customers,
See what works in the industry you operate in.
This research will help you adjust your international SEO strategy and improve your chances of ranking higher in search engines.
Keep track of your results and adjust strategy if needed

Last, monitoring progress to see if international SEO efforts are paying off is important.
To do this, you can use tools like:
Google Analytics – to keep an eye on website traffic and sources of visits,
Google Search Console – to monitor the website's performance in the search results, discover which pages have the greatest potential, and keep track of your visibility,
Moz, Ahrefs, SEMrush, and others – to monitor the number of keywords in the top 10 or 50, see what pages link to you, analyze your market rivals, and find the best opportunities.
Serprobot – to monitor positions of individual keywords and juxtapose them with historical data.
If you see that the current international SEO strategy isn't working, don't hesitate to adjust it. Try different tactics and check which ones bring the best effects in your target country.
The takeaway about International SEO Best Practices
These are all our international SEO best practices. Tailoring your strategy, content, and website to the market you want to enter will bring you great results in increased visibility, page traffic, recognition and sales.
However, before you get down to devising your international SEO strategy, there are a few elements you should remember about. First, while technical SEO doesn't differ much from country to country, elements like link building and content creation (especially when discussing complex and specialized topics) may be completely divergent in various markets.
Algorithms evaluate the domain through the prism of your competitors in the search results, their content, activity, and links.
That's why it's important to tailor the international SEO strategy to your target group, market, and trends.
Discuss strategies with international SEO experts and agencies, or consult and plan activities with someone experienced in building visibility globally. You will avoid many mistakes and save a lot of time since the markets are very different from each other.