Welcome to our comprehensive "19 Best UX Research Tools in 2023" guide! 🎯🔧 As the digital landscape evolves, the importance of understanding user needs and preferences grows. We've curated this list of cutting-edge tools to help you stay ahead of the curve, ensuring seamless user experiences and boosting your design prowess.
In this article, we'll explore an array of sophisticated tools designed to:
Streamline usability testing
Gather invaluable user insights
Optimize user flows and conversions
One example is Plerdy UX Analysis, a powerful platform that shines a light on user behavior by collecting and analyzing crucial data. Armed with Plerdy's insights, you'll have the capacity to make data-driven design decisions that cater to your target audience's preferences.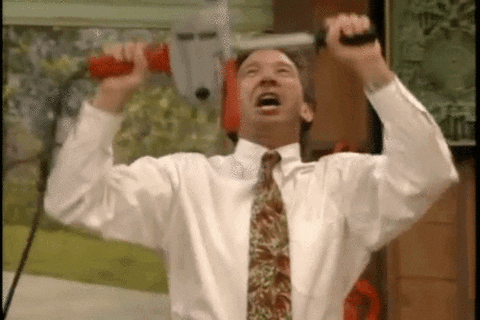 By utilizing these top-notch UX research tools, you'll be equipped to:
Uncover hidden pain points
Improve user satisfaction
Increase engagement and retention rates
So, let's dive in and discover the finest UX research tools that 2023 has to offer! Remember, the key to designing exceptional user experiences lies in your ability to harness these tools to unlock valuable insights and translate them into meaningful design improvements.
The Importance of UX Research Tools in 2023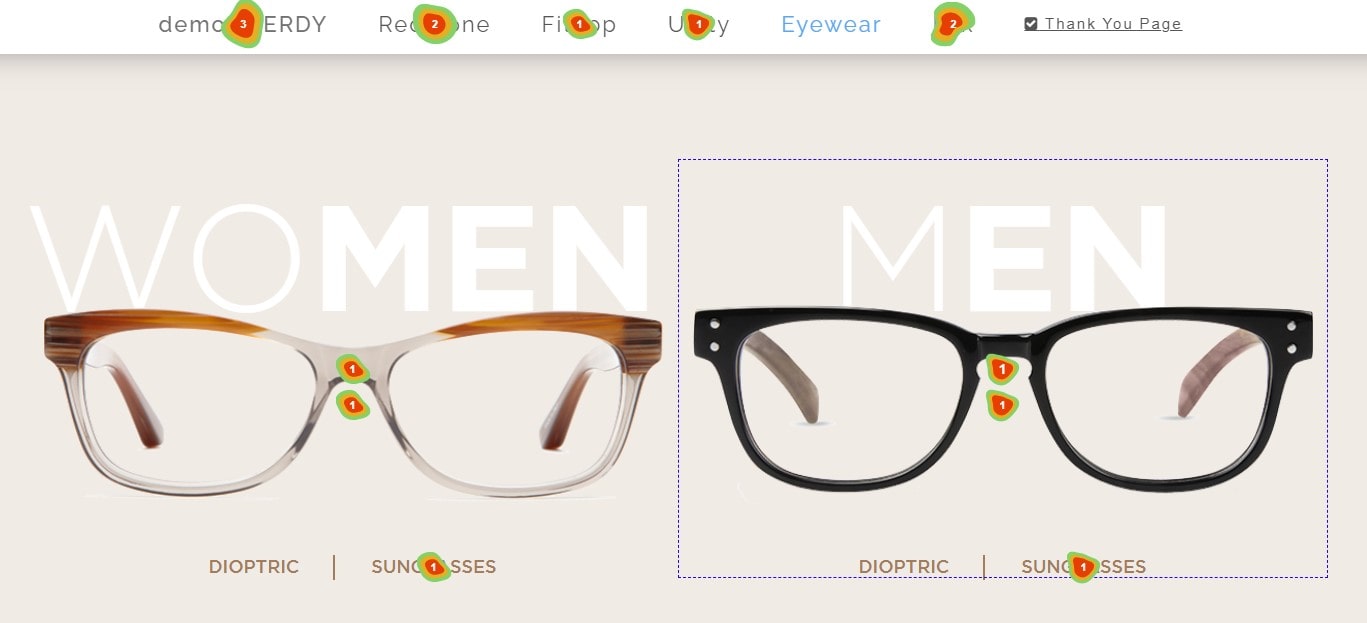 In the rapidly advancing digital landscape of 2023, UX research tools have become indispensable assets for businesses striving to craft exceptional user experiences. These powerful instruments enable designers and researchers to delve deeper into the intricacies of user interactions, unveiling actionable insights that ultimately drive design improvements.
Employing the right UX research tools can significantly impact your success by:
Pinpointing user needs and preferences
Identifying bottlenecks and friction points
Enhancing overall usability and accessibility
Take, for instance, a company that leverages a sophisticated usability testing tool to analyze how users interact with their website or app. Monitoring user behavior can identify areas where users may struggle and make informed design decisions that increase satisfaction, engagement, and conversions.
Moreover, these tools also play a crucial role in analyzing user feedback through various channels, such as surveys and interviews. This invaluable data provides a comprehensive understanding of user expectations, enabling businesses to tailor their offerings accordingly.
In summary, the importance of UX research tools in 2023 cannot be overstated. These creative technologies enable businesses to generate better user experiences and boost long-term growth. Moreover, by adding these tools to your design process, you'll be better able to fulfill consumers' changing wants and compete in the digital marketplace.
Criteria for Selecting the Best UX Research Tools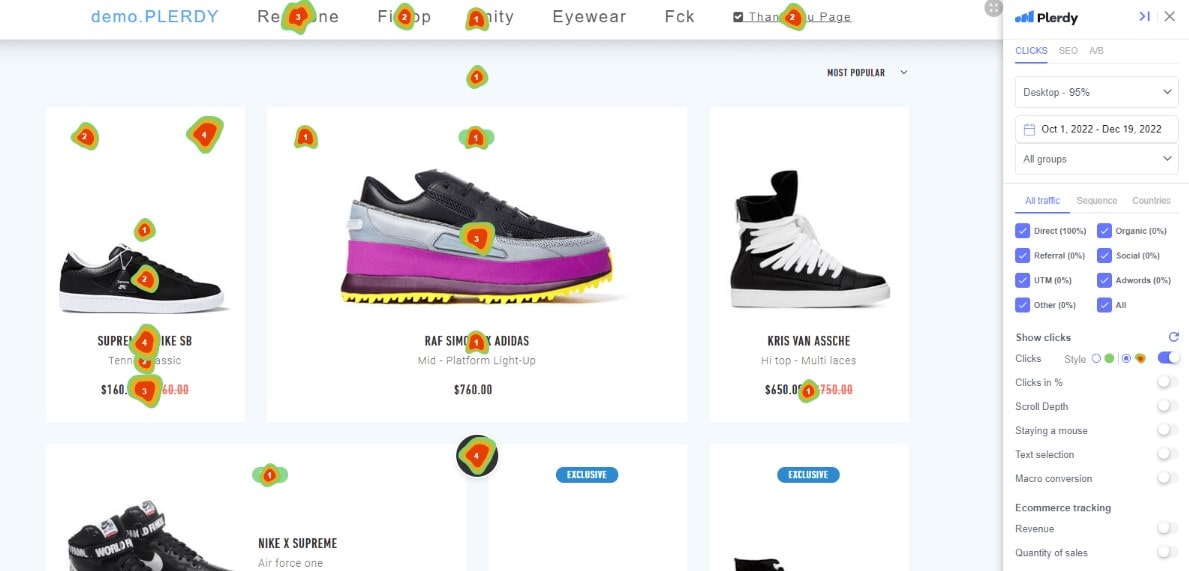 Selecting the ideal UX research tools is vital in enhancing your design process and improving user experiences. First, however, you must evaluate factors relevant to your needs and goals to choose the right option. Here are some key factors when evaluating UX research tools:
Functionality: Determine if the tool offers the features necessary to address your research goals, such as usability testing, data analysis, or user feedback collection.
Ease of use: The tool should be user-friendly, enabling your team to adopt it quickly and streamline their workflow.
Scalability: Select a tool that can grow with your organization, accommodating an increasing user base and more complex research requirements.
Integration: Ensure the tool seamlessly integrates with your existing software and systems, facilitating efficient data sharing and collaboration.
Budget: Consider the tool's cost and whether it aligns with your allocated budget, considering any additional expenses, such as training or support.
By carefully assessing these factors, you can choose a UX research tool that caters to your organization's needs. Then, once you've selected, you can confidently harness the power of these invaluable resources to uncover user insights, optimize your designs, and ultimately create more engaging and enjoyable experiences for your users.
List of 19 Best UX Research Tools in 2023
Diving headfirst into the "19 Best UX Research Tools in 2023", one can't help but be dazzled by the cutting-edge innovations that have revolutionized user experience analysis. Exploring this treasure trove of research apparatuses, you'll uncover gems that streamline usability testing and offer valuable insights for design improvements. As a connoisseur of all things UX, delving into this compilation will empower you to cherry-pick the most appropriate tools to elevate your user experience research game.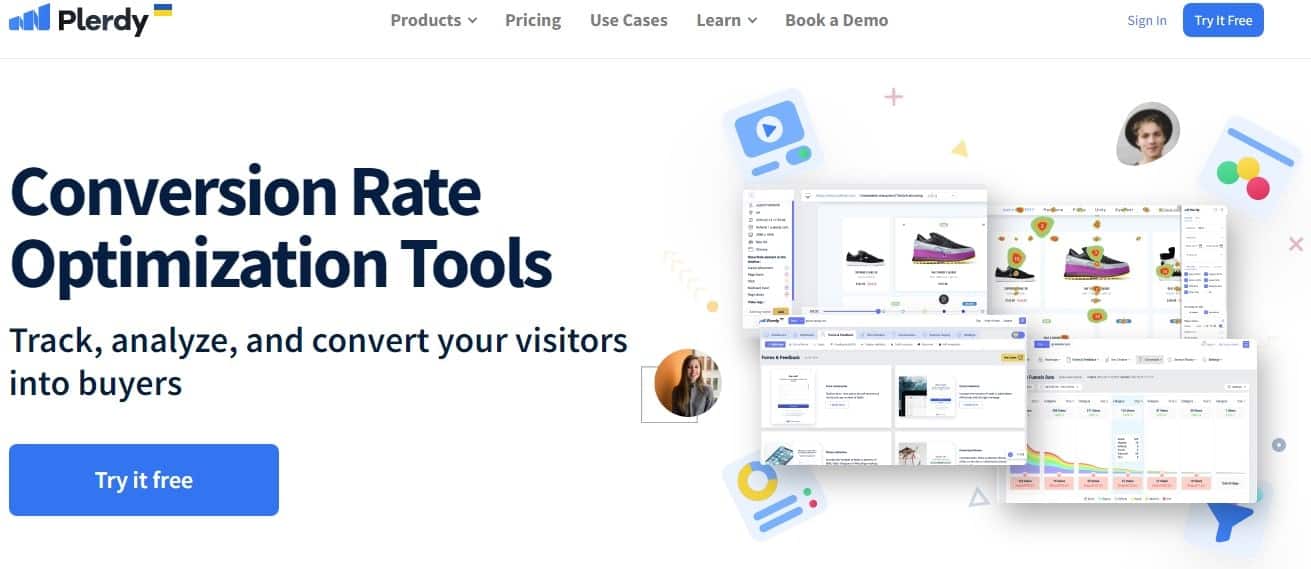 Boost your website's performance with Plerdy, an all-in-one Conversion Rate Optimization (CRO) and UX research tool suite designed to analyze, optimize, and convert visitors into buyers. Trusted by top enterprises globally, Plerdy offers various tools to track and analyze user behavior:
Heatmap: Records and displays all clicks in real-time.
SEO checker: Collects vital SEO tags from your website.
Session Replay: Understands visitor behavior on your site.
Event Tracking: Syncs events with Google Analytics swiftly.
Popup forms: Customizes versatile popup forms with ease.
Sales Performance: Assigns purchase information to site items.
Conversion Funnel: Identifies where visitors drop off and which pages they ignore.
Net Promoter Score: A reliable way to collect feedback.
Experience Plerdy's UX research tool benefits with its simple installation, cost efficiency, data security, instant reports, and seamless cross-platform integration. Choose from various packages and begin your 14-day free trial to enhance your website's conversion rate today.

Maze simplifies UX testing. It simplifies prototype validation and feedback for designers and product teams. With its seamless integration with popular design tools like Figma, Sketch, and Adobe XD, Maze bridges the gap between design and user insights, enabling professionals to iterate and improve their creations efficiently.
Standout features of Maze include:
Rapid testing: Quickly set up and run user tests with minimal effort
Actionable insights: Access detailed reports and data-driven recommendations
Custom user flows: Design and evaluate specific user journeys within your prototype
Collaboration: Share results with your team to foster a collective understanding of user behavior
Participant recruitment: Source testers from Maze's extensive panel or recruit your users
By harnessing the power of Maze, designers can refine their work with precision, ensuring that the end product offers a stellar user experience that meets both business objectives and user expectations.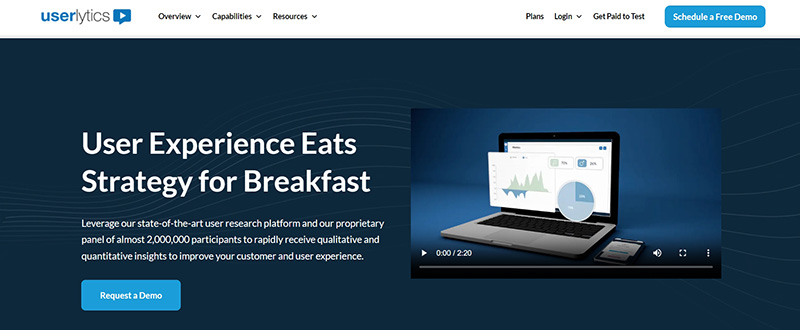 Userlytics is a trailblazing UX research tool that simplifies the user testing process, empowering teams to create seamless and engaging digital experiences. With a focus on remote user testing, Userlytics enables businesses to gather feedback from real users across devices and platforms, driving data-driven improvements in design and usability.
Key aspects of Userlytics include:
Multi-platform UX testing: Evaluate user experiences on desktop, mobile, and tablet devices
Test various assets: Assess prototypes, live websites, and even competitors' sites
Think-aloud approach: Capture users' thoughts and emotions as they interact with your product
Advanced analytics: Access quantitative and qualitative data to inform design decisions
International panel: Draw from a diverse pool of participants for well-rounded insights
By leveraging Userlytics UX research tool, businesses can optimize their digital offerings precisely, ensuring a smooth and satisfying user experience that boosts engagement, retention, and conversion rates.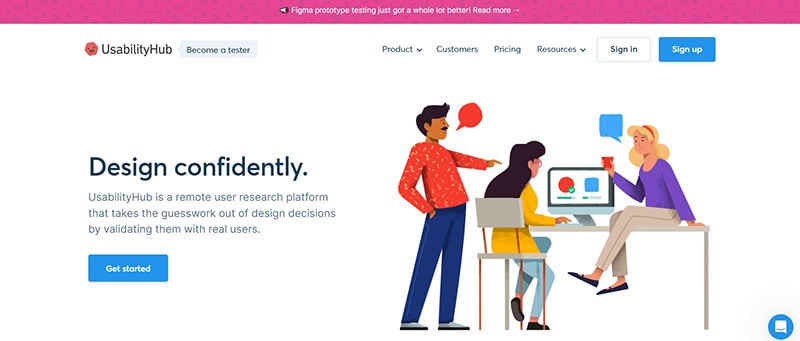 UsabilityHub is a top-tier UX research tool enabling designers and product teams to gain quick, actionable design insights through user testing methodologies. Its primary focus is remote user testing, allowing businesses to gather valuable feedback from real users and utilize this data to enhance their digital products and services.
Noteworthy features of UsabilityHub include:
A range of UX test types: From preference tests to first-click tests, explore various user perspectives
Collaborative platform: Easily share results and insights with your team to drive collective understanding
Customizable demographics: Target specific user segments for tailored feedback
Rapid turnaround: Obtain results in as little as a few hours, accelerating the design iteration process
Comprehensive reporting: Dive deep into user data to make well-informed decisions
By integrating UsabilityHub UX research tool into their workflow, businesses can ensure their digital offerings are fine-tuned to meet user expectations and business objectives. In doing so, they create a delightful user experience that increases engagement, satisfaction, and conversion rates.

Elevate your UX research with Optimal Workshop—a cutting-edge, all-in-one platform that empowers teams to deliver superior digital experiences backed by data rapidly. Optimal Workshop offers an impressive suite of specialized research tools, including:
OptimalSort: Perfect for card sorting and optimizing content structure
Treejack: Ideal for tree testing and building user-friendly site structures
Chalkmark: Fast, first-click testing for quick design feedback
Questions: Comprehensive online surveys for customer insights
Reframer: Collaborative qualitative research analysis made easy
Optimal Workshop's automated UX analysis research tool saves time and provides actionable insights with multiple visualization options. Trusted by more than 420,000 customers globally, the platform enables data-driven decision-making with scientifically proven research tools. Don't guess—use Optimal Workshop to maximize UX research and develop user-centric experiences.
Discover the ultimate UX research platform, UXtweak, designed to enhance usability for all your digital products, from prototypes to production. Trusted by major brands, this powerful tool empowers you to make data-driven decisions and dive deep into your users' needs and preferences. Here's a taste of what UXtweak offers:
Organize content flawlessly: Card Sorting and Tree Testing
Empathize with users: Preference Test, Five Second Test, Survey, and Session Recording
Test usability: Mobile UX Testing, First Click Test, Prototype Testing, and Website Testing
Recruit participants: User Panel, Onsite Recruiting, and Own Database
Try UXtweak hands-on with their Free Starter plan, designed for small-scale projects. For advanced options, explore Plus, Business, or custom-tailored Enterprise plans. Experience the best UX research journey with an exceptional user interface, responsive customer support, and various tools.

Discover Useberry, your one-stop solution for agile product development. This user research tool and the testing platform offers quick remote testing and rich, actionable insights that empower teams to make informed, user-centered decisions.
Key features of Useberry include:
Serious data: Enrich your research with valuable data from session recordings, heatmaps, and user flows.
Tailor-made: Use various user testing methods to build better digital products efficiently with user feedback and insights.
Speed up: Designed for UI/UX designers, product teams, and researchers to streamline collaboration and optimize product development.
Top-notch participants: Access a vast, vetted audience from 34 countries to match your specific testing needs.
Avoid the burnout of coding with Useberry's user and UX testing right from your prototype, saving you time, money, and effort. With flexible pricing plans, Useberry is an affordable and comprehensive solution for businesses of all sizes. Start for free today and revolutionize your product development process.

Discover Lookback, the ultimate UX research tool that converts skeptics into research champions✨. Trusted by top companies like Klarna, Spotify, and Facebook, Lookback is your all-in-one solution for qualitative research on Web, iOS, and Android platforms.
Key Features:
Virtual Observation Room: Collaborate with your teammates for the best research observation experience, complete with live chat, tagging, and one-click highlight reel generation.
Built for Teams: Catering to researchers, product teams, and stakeholders, Lookback ensures everyone's research needs are met.
Usability Testing: Capture your customers' full experience with screen, voice, and expression recordings.
Qualitative Interviews: Unearth deeper insights and effortlessly share findings through transcriptions and highlight reels.
Unlimited Seats: No more seat-based pricing; enjoy unlimited research reach across your organization.
With Lookback, you'll enjoy a seamless research process, from session to share-out, and make customer insights an integral part of your strategic decision-making. Experience the UXR tool that supports your team's research needs and transforms research skeptics into champions. Don't wait – try Lookback for free today!

Deep into your website's performance and uncover valuable insights with Hotjar. This cutting-edge UX research tool goes beyond basic analytics. Trusted by over 1.1 million websites across 180+ countries, Hotjar is the go-to solution for optimizing your site's user experience.
Heatmaps: Gain an instant understanding of how users interact with your pages by visualizing clicks, scrolls, and content engagement.
Session Recordings: Watch real visitors navigate your site and identify potential roadblocks or areas for improvement.
Surveys & Feedback: Engage with your audience and gather direct input to fuel your optimization efforts.
Hotjar UX research tool connects seamlessly with popular platforms like Google Analytics, Slack, and Zapier, making it a versatile addition to your toolkit. With no credit card required and a free forever plan, there's no reason not to give Hotjar a spin. Ready to supercharge your website's performance? Get started now and embrace a data-driven approach to success.

Discover UXArmy, a cutting-edge user research platform trusted by teams worldwide. This comprehensive tool lets you test anything, from prototypes to complete designs, while providing valuable insights through video recording-based user research. Dive into a variety of research methods, such as:
Usability and UX Testing
Moderated Research
Card Sorting
Tree Testing
Unmoderated Usability Testing
UXArmy boasts powerful features like an informative dashboard, Figma integration, task logic, video recording, language transcripts, and heatmaps – making analysis easy and effective. In addition, conduct live video interviews with DeepDive® and collaborate with hidden observers and group chats for seamless teamwork.
Leverage the platform's extensive panel of testers from around the globe to find the perfect match for your research needs. Don't settle for less – upgrade your UX design process with UXArmy's all-in-one research solution, and stay ahead with their regular product updates and enhancements. Soar to new heights with UXArmy, your ultimate UX research ally.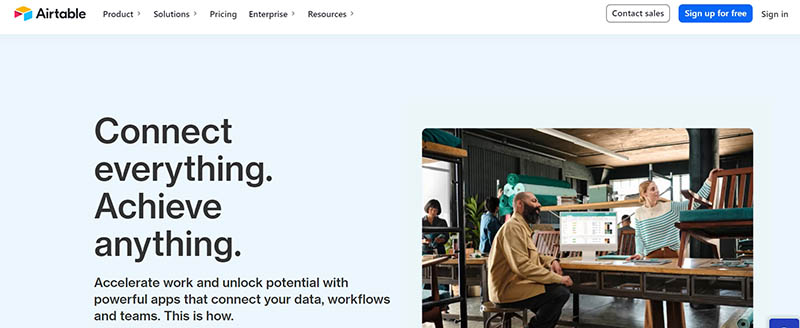 Unlock your team's potential with Airtable – a versatile UX research tool that seamlessly integrates with your workflows, connects data, and empowers collaboration. Designed to accelerate work and enhance productivity, Airtable offers customizable no-code apps to suit your team's unique needs. Key features include:
Custom Interface Designer: Tailor information access for each team member
Sync: Consolidate data and keep it up to date across your organization
Pre-built templates: Tackle complex tasks from day one
Solutions: Build quick and simple solutions for any requirement
Marketplace: Elevate work with ready-to-use extensions
Airtable's UX research tool flexible plans cater to teams of all sizes, from individuals to large organizations. Trusted by various industries, its users praise its easy-to-use interface, integrated features, and cost-effectiveness. Discover how Airtable can help your team achieve greater efficiency and streamline data management today.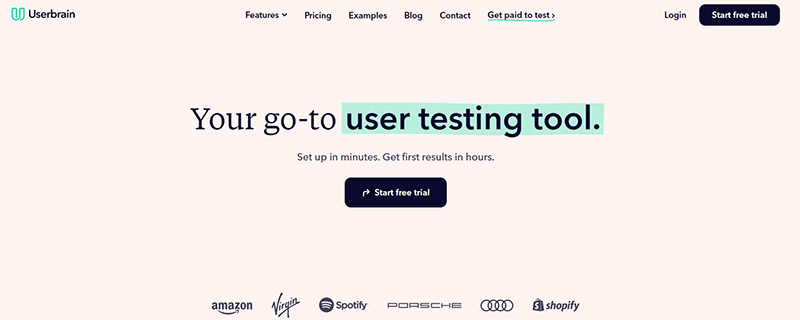 Introducing Userbrain, your go-to UX and user testing tool that brings swift and insightful results. Loved by UX teams from Amazon, Virgin, Spotify, Porsche, Audi, and Shopify, this powerful tool streamlines the user testing process for websites and prototypes. Here's how it works:
Set up tasks: Test anything with a link, using templates for quick setup.
Select testers: Access 100k+ quality-assured testers and target their demographics.
Watch videos: Receive videos of real users interacting with your product.
Userbrain's features make unmoderated remote user testing a breeze. Enjoy quick setup, access to a vast pool of testers, the ability to invite your testers, easy analysis of user test videos, seamless team collaboration, and regular testing scheduling. With Userbrain, you'll build products people can't resist.
Don't wait—tap into the power of Userbrain's 100k+ tester pool today and start refining your product with invaluable user feedback. Your journey to an optimized UX begins now.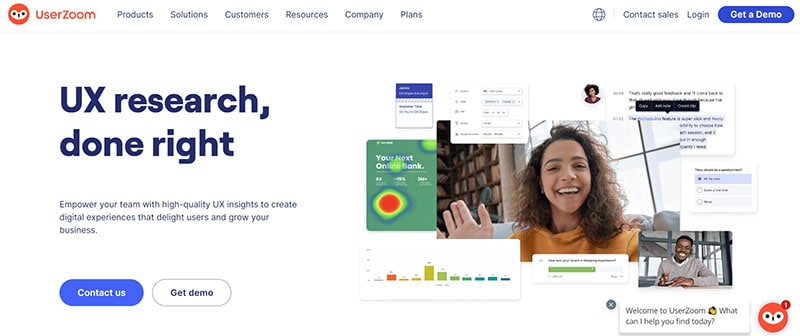 Unlock your team's potential with UserZoom, the ultimate UX research tool to deliver top-notch insights for creating exceptional digital experiences. Trusted by over 2,000 innovative brands worldwide, this one-of-a-kind platform combines:
Mixed-method research capabilities
World-class UX consultancy
A powerful participant recruitment engine
Comprehensive measurement and reporting tools
UserZoom boasts an array of features to streamline your research process, including:
Multi-method testing for in-depth insights
Global scale insights with remote moderated and unmoderated testing
Industry-leading security standards (SOC2 Type I and SOC2 Type II compliant)
The platform provides access to over 120 million vetted participants worldwide, ensuring you find the perfect study audience. And with automated participant recruitment, you'll save time and effort on usability studies, scheduling, and incentives.
Accelerate decision-making with UserZoom's automated reporting, enabling fast and efficient review and sharing of key insights. Quickly understand customer thoughts and feelings with automatic video transcriptions and behavioral data analysis, informing confident design choices.
Join the ranks of industry leaders like PayPal and Lloyds Bank, who trust UserZoom to deliver the insights needed for outstanding user experiences. Request a demo today and take your UX research to new heights.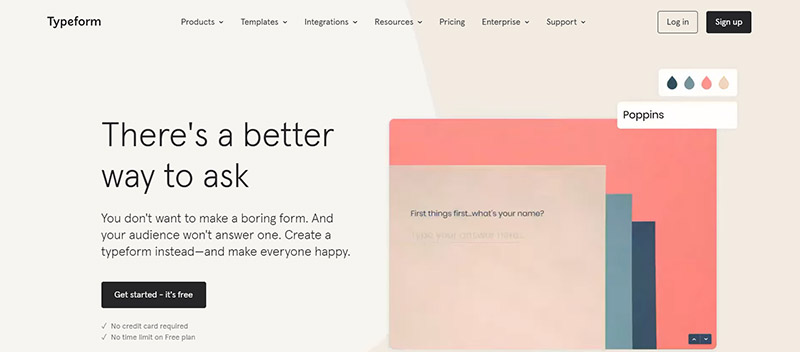 Upgrade your UX research with Typeform – a game-changing tool designed to make your forms, surveys, and quizzes enjoyable and engaging. Say goodbye to boring forms and hello to a smooth, conversation-like experience for your audience.
Key features include:
Human-centric design: One question at a time for better engagement and higher completion rates
Stunning visuals: Built-in photo and video libraries, custom layouts and themes to showcase your brand
Smart functionality: Conditional logic to tailor follow-up questions and create a more conversational feel
Top brands and professionals across various industries – marketers and entrepreneurs to nonprofits – have discovered the magic of Typeform. Integration with popular tools like Google Sheets, Slack, and Mailchimp makes managing responses and automating workflows a breeze.
Choose from various plans tailored to your needs, and start creating interactive, visually appealing forms today. With Typeform, how you ask is everything.

Empower your UX research with Dscout, a versatile suite of tools designed for human-insight-driven companies. With Dscout, you can:
Conduct mixed-method studies for a comprehensive view of your customers
Quickly recruit from a panel of over 100,000 engaged participants
Seamlessly execute powerful, unmoderated studies in real-world contexts
Conduct desktop and mobile interviews with researcher-tuned capabilities
Here's what sets Dscout apart:
Research that Resonates: Capture rich photo and video data to ensure your insights make an impact.
Research that Scales: Field remotely, analyze efficiently, and act on more quality research faster.
Research that Drives Change: Enable anyone in your organization to engage with and be inspired by user insights.
Innovative businesses rely on Dscout to surface insights and drive their success. With tailored plans and exceptional support, you'll have everything you need to meet your specific research goals. So don't let your UX research fall behind – choose Dscout for insights that truly resonate.
Elevate Your UX Research with Ethnio
Unlock the full potential of your product team with Ethnio, the most powerful participant management platform for UX research. This feature-rich tool streamlines research operations and enables continuous discovery across your team. Key benefits include:
Seamless participant management: Keep track of all participant activity with a dedicated CRM, using tags, notes, segments, and filters to stay organized.
High-touch research scheduling: Customize and share research sessions, integrating with Zoom, Outlook, gCal, and more for smooth scheduling.
Global incentive payments: Easily issue incentives in over 140 countries and currencies, ensuring recipients don't become taxable.
Smarter research intercepts: Intercept, screen, and schedule from your site or iOS/Android, customizing with 30+ targeting variables.
Robust security & legal compliance: GDPR compliant, SOC 2 certified and committed to CCPA compliance, Ethnio safeguards your data and privacy.
Ethnio's versatility makes it an essential tool for UX researchers, helping them find the right participants and streamlining the entire research process. Trusted by epic research teams, Ethnio will elevate your UX research and ensure your product stands out. Try Ethnio for your team with a free 14-day trial and experience the difference yourself.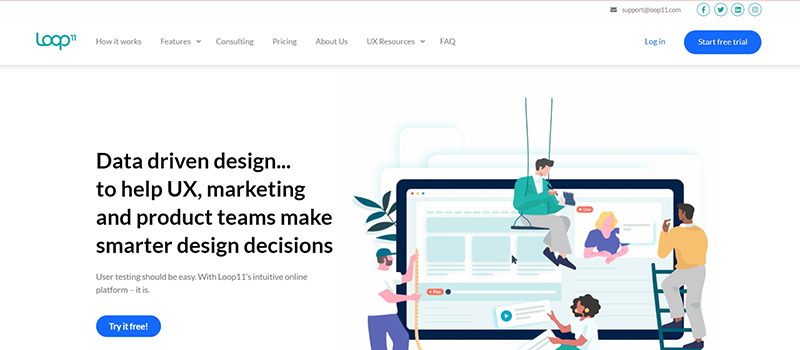 Discover the power of data-driven design with Loop11, a user-testing platform that helps UX, marketing, and product teams make smarter design decisions. No more guesswork—Loop11's intuitive online platform makes user testing a breeze.
Key features include:
Real-world tasks: Design tasks and questions to focus on what matters most
GPT-4 powered insights: Get actionable design recommendations
Multi-device testing: Test on mobile, desktop, or tablet
No code required: Create and launch studies in minutes
Loop11's versatile platform caters to a wide range of study types:
Competitive Benchmarking
A/B Testing
Accessibility Testing
Search Engine Findability Studies
Mobile & Tablet Testing
User Testing
True Intent Studies
Information Architecture Testing
Put yourself in your customer's shoes with Loop11. Record video and audio of users to capture their authentic experience with your product. Trusted by some of the world's most successful companies, Loop11 is a game changer for collecting meaningful usability data. Join thousands of people using Loop11 to create better experiences.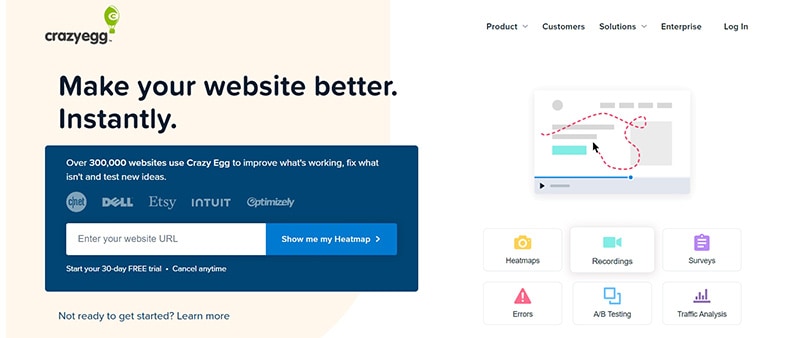 Elevate your website's UX with CrazyEgg, the research tool trusted by over 300,000 websites worldwide to optimize performance, pinpoint issues, and test innovative ideas. CrazyEgg offers an array of insightful features, including:
Heatmaps
Recordings
Surveys
Error tracking
A/B testing
Traffic analysis
With CrazyEgg's user-friendly and UX research tool, you'll gain invaluable insights into visitor behavior, from heatmap analysis to user recordings. Whether you're a small business or an enterprise, there's a plan tailored to your needs, providing tracked pageviews, snapshots, recording storage, and much more. So don't let your website languish – harness the power of CrazyEgg to boost your online presence and convert visitors into loyal customers.
Transform your digital experiences with Optimizely, the world's leading Digital Experience Platform and UX research tool. Boost your content, run experiments at scale, and power your commerce business. Join industry giants like eBay, Dolby, and Fjällräven in harnessing Optimizely's robust capabilities:
Orchestrate: Manage your entire content lifecycle in one place with the Content Marketing Platform and Content Management System.
Experiment: Test and optimize every customer touchpoint with Web Experimentation and Feature Experimentation.
Monetize: Launch, scale, and manage your business using Configured and Customized Commerce.
Enhance your digital assets and make data-driven decisions using Optimizely's cutting-edge UX research tools. Discover why Gartner has recognized Optimizely as a leader in Content Marketing and Digital Experience Platforms for six and four consecutive years, respectively. Elevate your digital game with Optimizely and create digital experiences your customers will love.
Bottom Line
As we reach the end of our journey through the "19 Best UX Research Tools in 2023," it's clear that these innovative solutions are indispensable for anyone looking to elevate their UX game. Navigating the sea of options, it's crucial to identify the tools that align with your goals, complement your workflow, and unlock user insights to refine your designs.
By embracing these top-tier UX research tools, you'll be poised to:
Hone in on your users' needs and desires
Tackle usability issues head-on
Boost the overall user-friendliness and appeal of your products
Let's remember Plerdy, an impressive tool that provides comprehensive UX analysis, helping you make informed design decisions based on user behavior. If you want to level up your UX research skills, Plerdy is worth a closer look.
Choosing the right UX research tools is the key to thriving in the fast-paced digital arena. As you incorporate these powerful instruments into your design process, you'll be better equipped to craft delightful user experiences that exceed expectations. So, what are you waiting for? Put these tools to the test and start reaping the rewards of stellar UX research. And remember to check out Plerdy for a deep dive into user behavior insights. Good luck with your UX adventure!